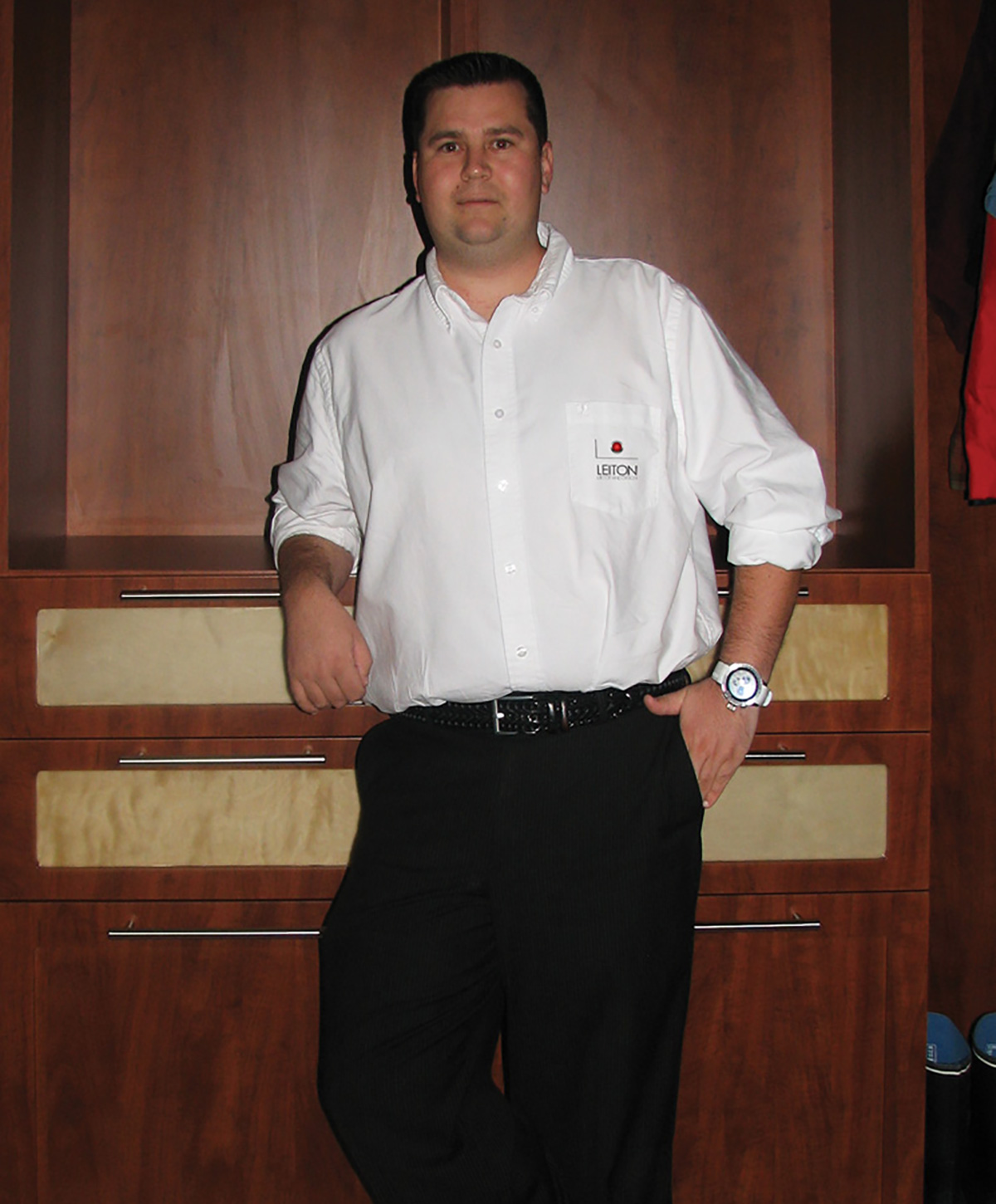 Kitchens & Closets
For Dennis Leiton of Leiton Décor & Design, creating world-class kitchens and closets is more than just a day job, it's a dream come true.
Text by Luisana Suegart
Photo by Robin Ford
Kitchen and closet designer Dennis Leiton jokingly attributes the opening of his business to his ego, saying he started Leiton Décor & Design to create "the perfect kitchen or closet" and place his name on it. It was a vision he had for quite some time before materializing it.
"When I was young, my older cousins studied architecture, so I was surrounded by blueprints, rulers and pencils," he says. "I always admired their projects and dreamed of someday having my own."
At 17, Leiton left Costa Rica for the U.S. to study space planning and interior design at the University of Miami. The 30-year-old entrepreneur said he started designing kitchens and closets while working for one of Florida's largest companies. "At the time, I didn't have a lot of recognition and I had to work hard to get the attention of my bosses," he says. "When they noticed the amount of sacrifice and time I put in, they gave me more opportunities to grow within the company."
After gaining enough work experience, Leiton decided to venture out on his own so he could put his own design principles into play. "I realized there's no need to compromise beauty for function," he says, adding his commitment to staying on top of new trends and product developments throughout the world.
But it doesn't stop there. Leiton uses environmentally friendly materials to keep projects green. "We each have a responsibility to help the planet, and if we do not contribute to that in any way we can, we won't have anything to leave to our children," he says.
When he's not working, Leiton, his wife Belkey and their two children frequent Key Biscayne's beaches and restaurants, enjoying the island way of life every opportunity they get. Call 1-888-720-8872 or leiton@leitondecoranddesign.com
Legacy Maker
For Carmen Alicia Del Corral, business is more than just turning a profit, it's about preserving a family legacy she holds dear.
Text by Luisana Suegart
Photo by Antonio Eli
Moved by music and all things technology, Carmen Alicia Del Corral, along with her late husband, Mauricio, turned their hobby into a career when they founded Audio Video Gallery 23 years ago in Bucaramanga, Colombia. It wasn't long before the family moved their business overseas in search of new horizons and new beginnings.
"We saw a need for this kind of business in the market and took advantage of my husband's expertise in technology," says Del Corral, who works with contractors, interior decorators, electricians and property owners to provide the most technologically advanced and impressive home entertainment products possible.
For 19 years, the business has been operating from Key Biscayne, which 50-year-old Del Corral describes as "a wonderful island" where she enjoys playing tennis, the beach, the fine dining and everything else the Key is known for…when she has free time, that is.
Del Corral assumed the role as the company's president two years ago when her husband, who was entirely in charge of the business, died of a sudden heart attack. Taking on the responsibility has not been easy for this business administration major, who admits that the current economic slowdown has been a major obstacle for business.
Despite the unfortunate circumstances, Del Corral is thankful she's not taking on the task alone. Her two sons, Nicolas and Jaime, are very much involved in the company. Nicolas is currently the CEO. "It's the dream of every parent for their children to continue their legacy." Call (305) 361-1211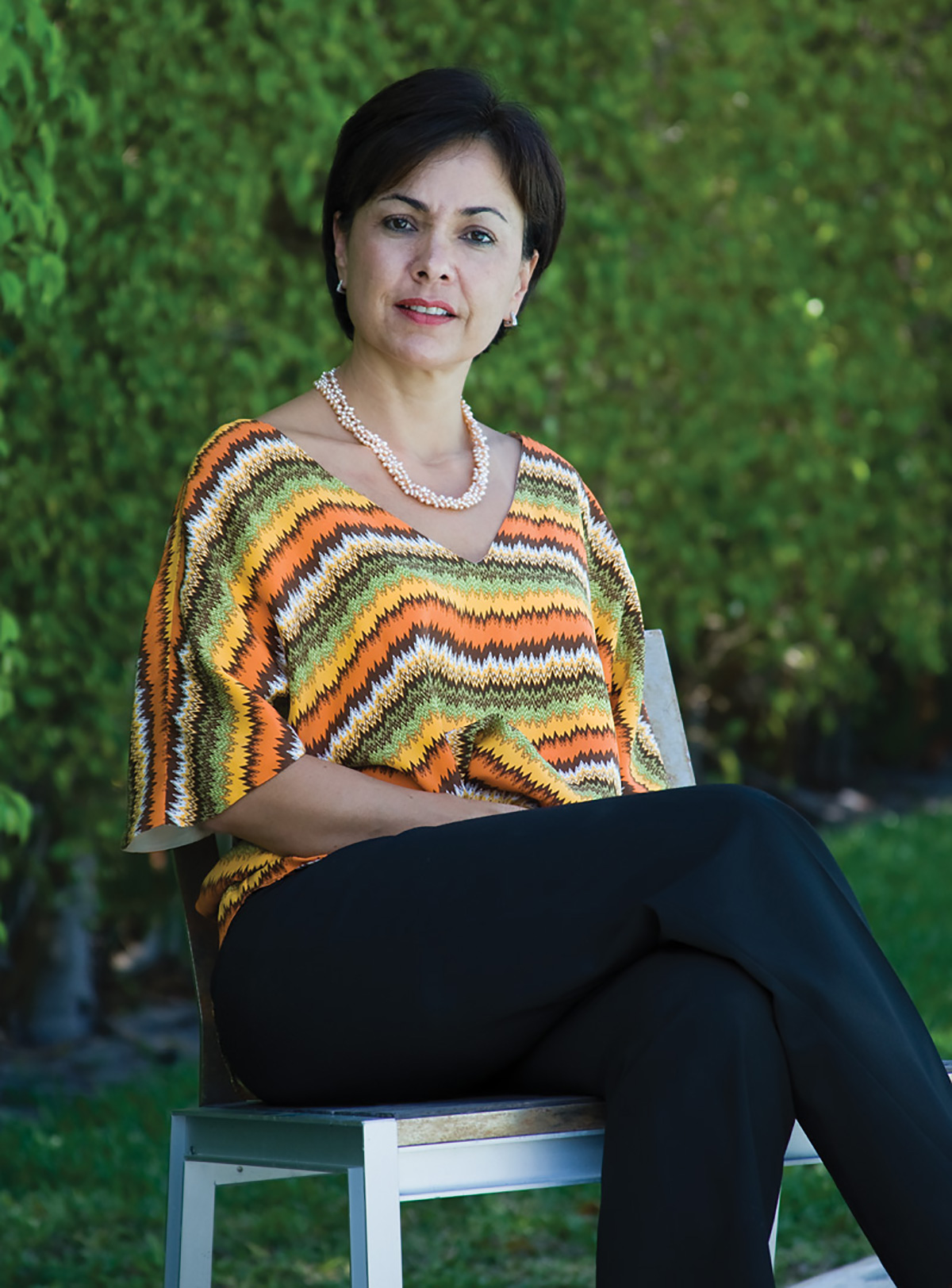 Homes With Heart
Myriam Rojas of MZ Designs has an all-encompassing vision for the houses she builds — from blueprints to accent paints.
Text by Luisana Suegart
Photo by Antonio Eli
How does Myriam Rojas differ from other interior designers? She wears a hard hat! Although the 46-year-old general contractor and owner of MZ Designs originally wanted to study interior design, she was persuaded otherwise by someone quite influential — her mother.
"She suggested I study architecture so that I could have a broader perspective," says Rojas, who studied at the University of Miami's School of Architecture after spending a year studying at L'Ecole Miramonte in Switzerland. "I'm grateful to her for making me aware of this,"
Born in Palo Alto, California, Rojas was raised in Bogota, Colombia, but has called Key Biscayne home for the past 27 years. "I enjoy the ride over the bridge every time I go home from a hard day of work and walking with my husband on the beach," she muses. "It's one of the reasons we bought a house so close to the beach."
And there are other reasons Rojas loves the Key. "I completed my first house in Key Biscayne and I fell in love with the construction part of the business," she says. She also fell in love with the idea of designing and developing her ideas and that motivated her to start her company, or as she puts it, her one-stop shop for design, architecture, drawings, interior design and construction.
And make no mistake: The sounds of drills and hammers don't overpower Rojas' purpose for business. "Working in harmony and satisfying my customer is my ultimate goal," she says. "A great source of inspiration is looking forward to seeing the happiness and satisfaction of my customers when I finish their projects." Call (305) 361-7606 or mz@mzdesign.com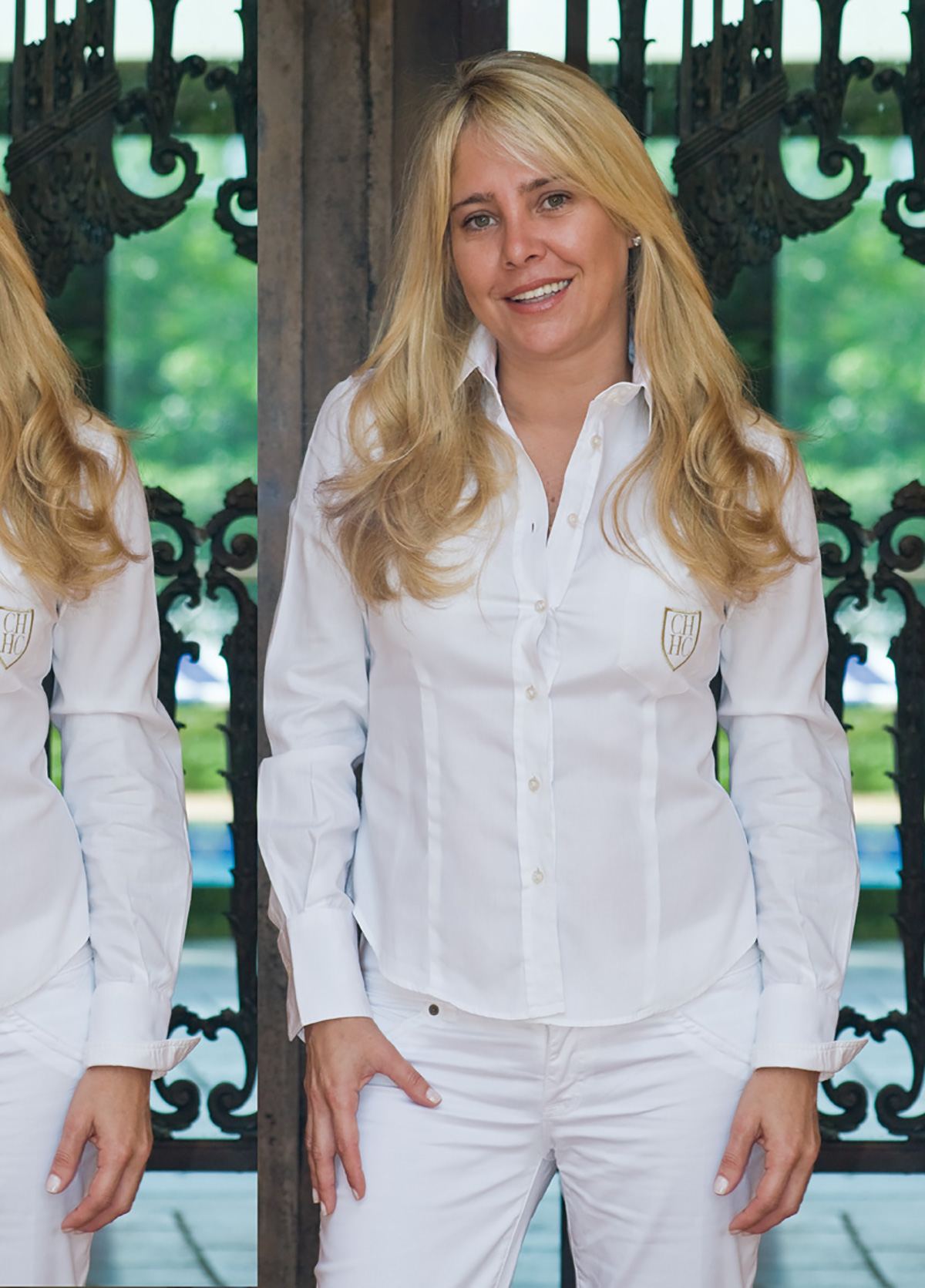 Ultimate Design
For Ursula Barrantes-Tarafa, owner of Casa Grande Design and Morpheo Line, her work is her passion, which makes everything she does the best it can be.
Text by Luisana Suegart
Photo by Antonio Eli
They say home is where the heart is and no one knows this better than Ursula Barrantes-Tarafa. Her company, Casa Grande Design, has yielded loyal clients that she maintains for years thanks to the quality of service and unique vision she offers.
"Sometimes we work on as many as four projects with a client," she says. "We move with them from project to project and ensure that all their goals are met every step of the way."
To add to her ever-expanding portfolio, last year Barrantes-Tarafa created Morpheo Line, a line of bedding and matching pajamas for children characterized by the color white and the unique pima cotton material. Morpheo is Spanish for Morpheus, the Greek god of dreams, and for Barrantes-Tarafa, dreams are coming true. Her line is sold exclusively in her Casa Grande Design sales office in Key Biscayne. A part of the line that includes color is sold in The Island Shop, also on the Key. Recently, the company was contracted by two major hotels in Peru to create their linens and bedsheets.
On days off, the busy mother of three enjoys island living to the fullest with her family. "I love spending time with my husband, daughters, brothers and friends," she says. "We're all very close and spend every moment possible together."
Meanwhile, it seems her career is on cruise control. "To get to the place where I want to be, all I need to do is continue at the same speed," she says. "I wouldn't change absolutely anything." Call (305) 365-8838 or ursulatarafa@aol.com