GLOBAL GAL
If you've been looking for a different type of real estate option but don't want to give up your waterfront views, let Jennifer Perez point you in the right direction.
Text by Maria Arroyave
Photo by Maria Lankina
"Imagine taking your favorite luxury hotel and moving it from place to place," says Jennifer Perez. As th Sales and Guest Services Manager for The World, this is what she has to offer.
The World is the only private residential community at sea featuring luxury vacation residences, allowing residents and guests to be at home while traveling to the far reaches of the Earth.
Perez oversees everything from general inquiries to promoting voyages and extened stays in order to make sure residents have their inoculations before boarding. Before working with The World, she was a classical ballerina and dancing was her primary passion, but passion sometimes comes with a price. "I was walking on eggshells the whole time," she says. "If there's an injury, your entire career can be over."
Upon realizing the fragility of her artistry, Perez began taking courses at FIU and became a Heat dancer, transitioning her way into a career based on her marketing skills. Before graduating from FIU in 2001, Perez began working for Carnival Cruise Lines. "I have always loved traveling. I'm an artist so I need to be involved in something that I love and enjoy," she says. "Carnival was a great stepping stone and a good way to get my foot in the door, but I wanted to do something bigger."
Her next step brought her to ResidenSea, the management company for The World. The ship has 165 units ranging from 300 to 3,200 square feet and residences range from $800,000 to $7.5 million. "Selling these ocean residences is easy," says Perez. "The people who come aboard have an amazing passion for travel and want to see the world in a different way. This isn't a financial investment, this is a lifestyle investment."
And Key Biscayne residents, she says, are perfect candidates. "Key Biscayne is an area where I know we have the right clients," she says. "They belong on the ship." To travel or live aboard The World, call Jennifer Perez at 954.874.3399.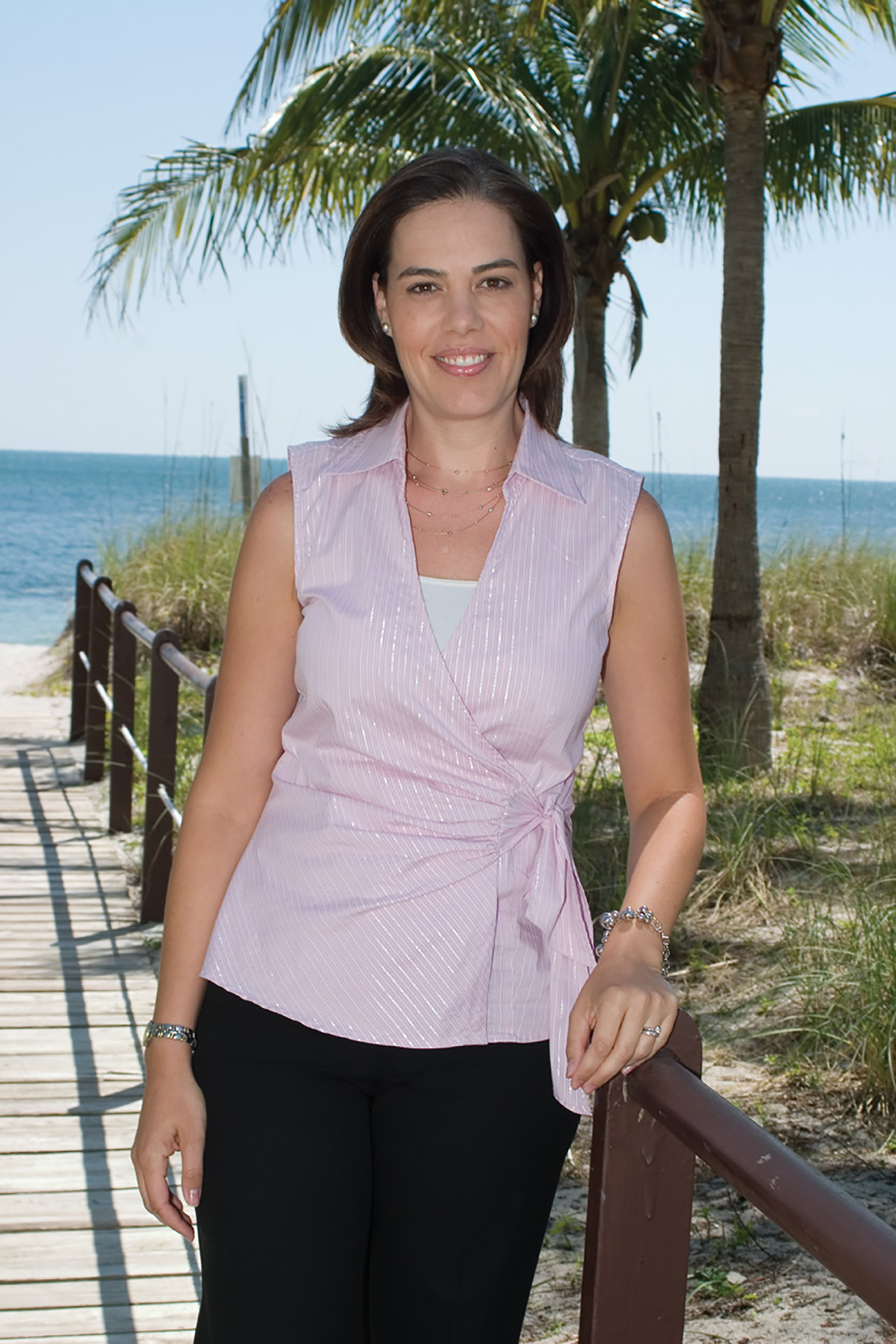 BABY TRAVEL
For traveling parents, Clara Uribe has created a company that caters to their every need — one baby step at a time.
Text by Maria Arroyave
Photo by Antonio Eli
Clara Uribe knows how difficult traveling with younger children can be, which is why she babies her clients. After having her first baby, who is now 22 months old, Uribe realized that packing for a trip is not easy with the little ones.
"If you travel to a relative's place, you need a crib, a highchair, toys — it's very hard to get into an airport with these things," she says. "One time we rented some items in Detroit, and when we came back to Miami, we decided it would be a good idea to start a baby equipment company like the one we rented from."
After months of planning, The Baby Travel Company was launched in August 2007. The company, which serves the area from South Miami to Hallandale, allows vacationers with children, or the households receiving them, to reserve equipment from five categories — sleeping, eating, driving, entertainment and accessories. "A lot of people don't even know a company like this exists," says Uribe. "It's just so convenient if you're going to stay at a place where the hosts don't have children."
Not only does The Baby Travel Company have the distinction of being the leading baby equipment rental company in Miami, it also offers 'round-the-clock personalized service. "Most of the feedback we get is that we're flexible," says Uribe. "People don't live from nine to five and we're okay with that."
Another advantage that The Baby Travel Company has is the quality of their equipment. "We only buy top-quality baby products," says Uribe. All of The Baby Travel Company's products are certified by the Juvenile Products Manufacturers Association and are sanitized according to the Centers for Disease Control & Prevention.
As members of the Key Biscayne Chamber of Commerce, Uribe and her husband are active in the community. "We just love the environment, it's very family-oriented," they say. "We advertise on the Key and we love to do business on the island." For a complete tour of all the things you and your baby can start looking forward to, visit BabyTravelCompany.com.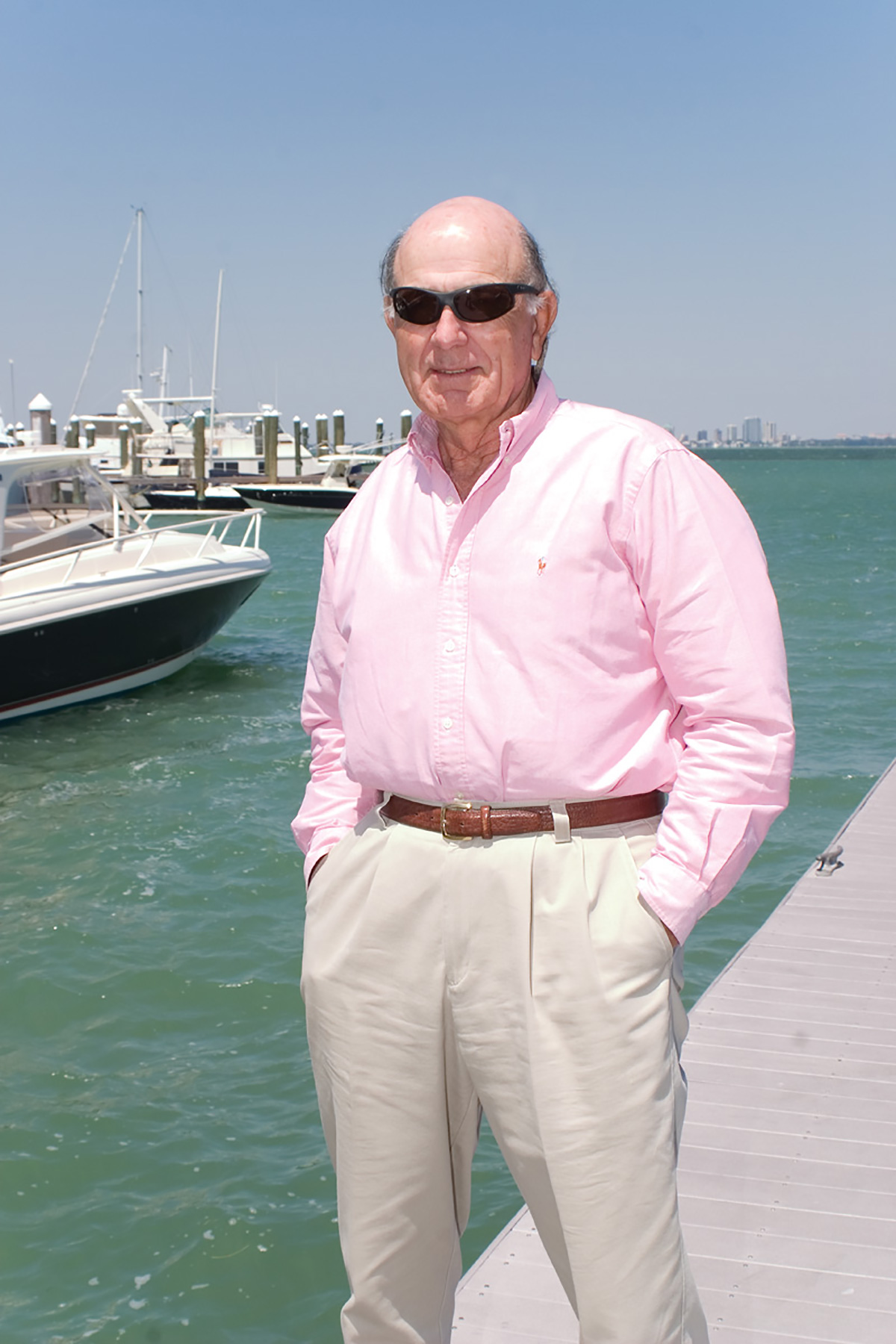 TRIP GENT
If a personalized luxury vacation is on your horizon, steer your itinerary toward Key Biscayne Travel Services' John Greeven.
Text by Maria Arroyave
Photo by Antonio Eli
Generally, a "do-it-yourselfer" is someone who takes charge in any situation. Someone who relies on his own expertise as opposed to depending on the experience of others. Generally, this is a positive trait. Not so when it comes to travel, says John Greeven, 71, president of Key Biscayne Travel Services.
In the age of "do-it-yourself," this type of mentality can leave travelers stranded on a train platform or find them arriving at the "luxury hotel" they booked only to discover it's nothing more than a shack on a desolate beach. "What we are doing is very sophisticated travel, which is extremely difficult for one person to do on their computer," says Greeven.
While growing up, his step-father was a diplomat, which allowed him to experience the world at a young age, fueling his passion for travel. Once in college, Greeven volunteered for the draft and was stationed overseas in Germany. "I came back not really knowing what to do, but since I traveled all my life I decided to open a travel agency," he says.
That was in 1960. Today, Key Biscayne Travel Services is still going strong. "When we first opened, everyone thought there was no market, and there really wasn't," he says. So it came that throughout the years, Greeven owned several businesses that supported his original creation — everything from concessions to auto parts and even a bathing suit company.
Roughly 15 years ago, Greeven returned in full capacity to Key Biscayne Travel. "We have gotten excellent feedback, people are extremely happy," he says. "After being in business since 1960, the majority of our clients come from Key Biscayne. Several of them have moved away but they are still our clients, so we have branched out all over the world."
Greeven lives, works and plays on Key Biscayne, continuing to develop his client base and working with Virtuoso, an association of the top travel agencies in the country that cater to the luxury market. "I love designing custom vacations for clients," he says. "Whatever they wish to do, we design it."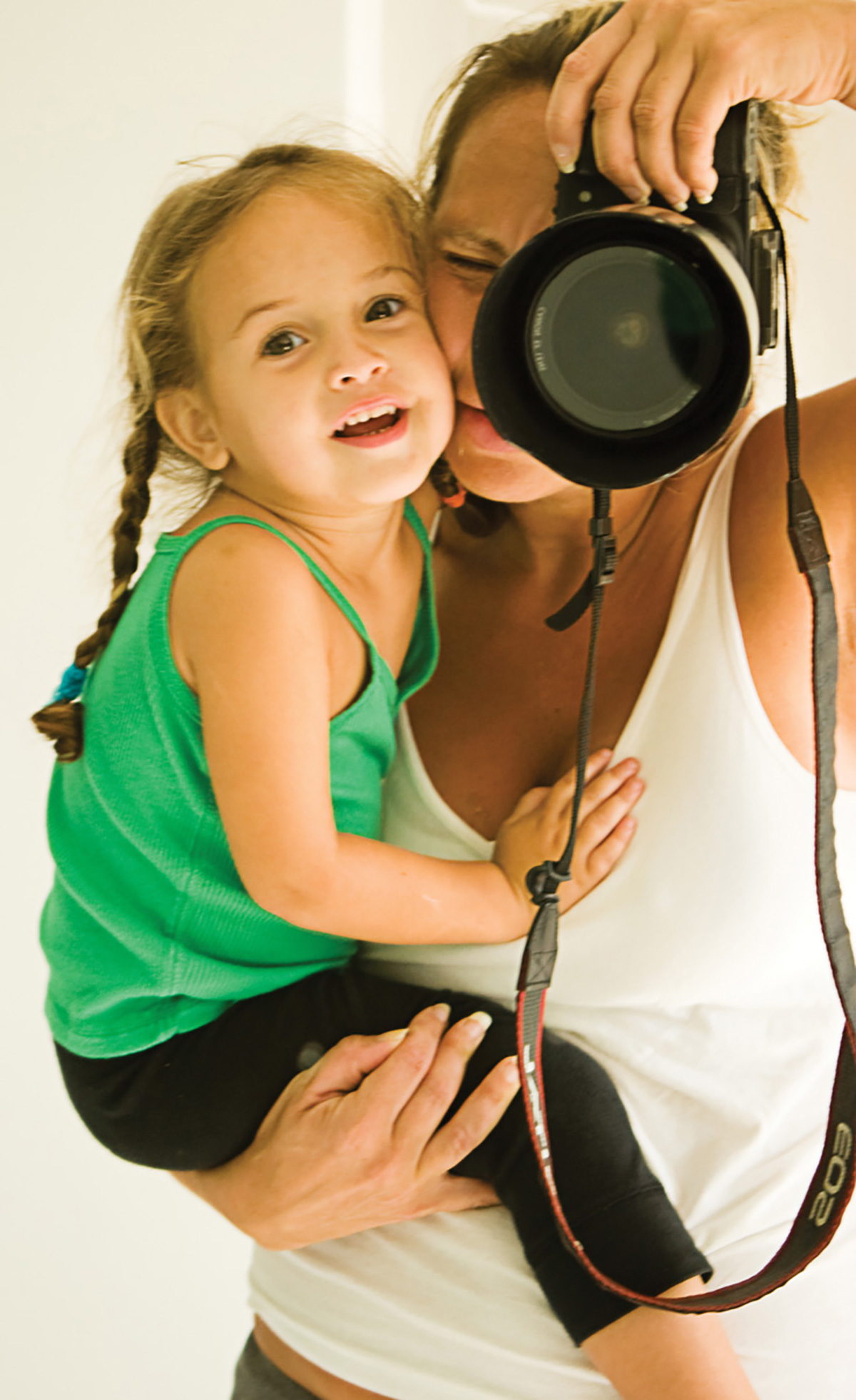 SMILE MAKER
If documenting the unique journey that is the essence of life itself, you may want to take a look at some of the moments Samantha Scott has captured on camera over the years.
Text by Kaya Baez
Photo BY Samantha Scott
Samantha Scott is in the business of creating beautiful still-frame heirlooms that are passed down through the generations via her photography of babies, children and families. "The bond between parents and babies is one of the strongest forces in nature," says Scott, owner of Sam I Am Photography. "Romances come and go, but once you've fallen for your baby, you're hooked for life."
And she says she has a unique connection with Key Biscayne families. "If you take a look around, this place is paradise, a hidden nook right off the Magic City that's sheltered from the distractions of big-city life," she says. "Kids really get to be kids here and that makes my job a pleasure."
But Scott wasn't always focused on family portraits and documenting precious moments. After nearly a decade in the fashion and commercial world, she decided to focus on what she believes is her true calling. "As a mother, I understand just how important it is to document each stage of your child's life," she says. "My daughter's laugh, her first tooth, the way she looks when she's trying to pronounce a new word, her messy face after an ice cream cone, her moody pout when she doesn't get what she wants…The photos I have of her are priceless and I enjoy giving that same gift to my clients."
"I know that everybody says a picture is worth a thousand words, but when you can capture a single image that really conveys someone's spirit, it's worth so much more," she says. "Everybody changes, kids grow up, time flies by…but photographs have the power to freeze all that, allowing one single moment to last a lifetime."
When asked to describe her work in one word, Scott doesn't hesitate. "Everlasting," she says. To get photos of your family that you'll want to cherish for eternity, visit Samiamphotography.com.