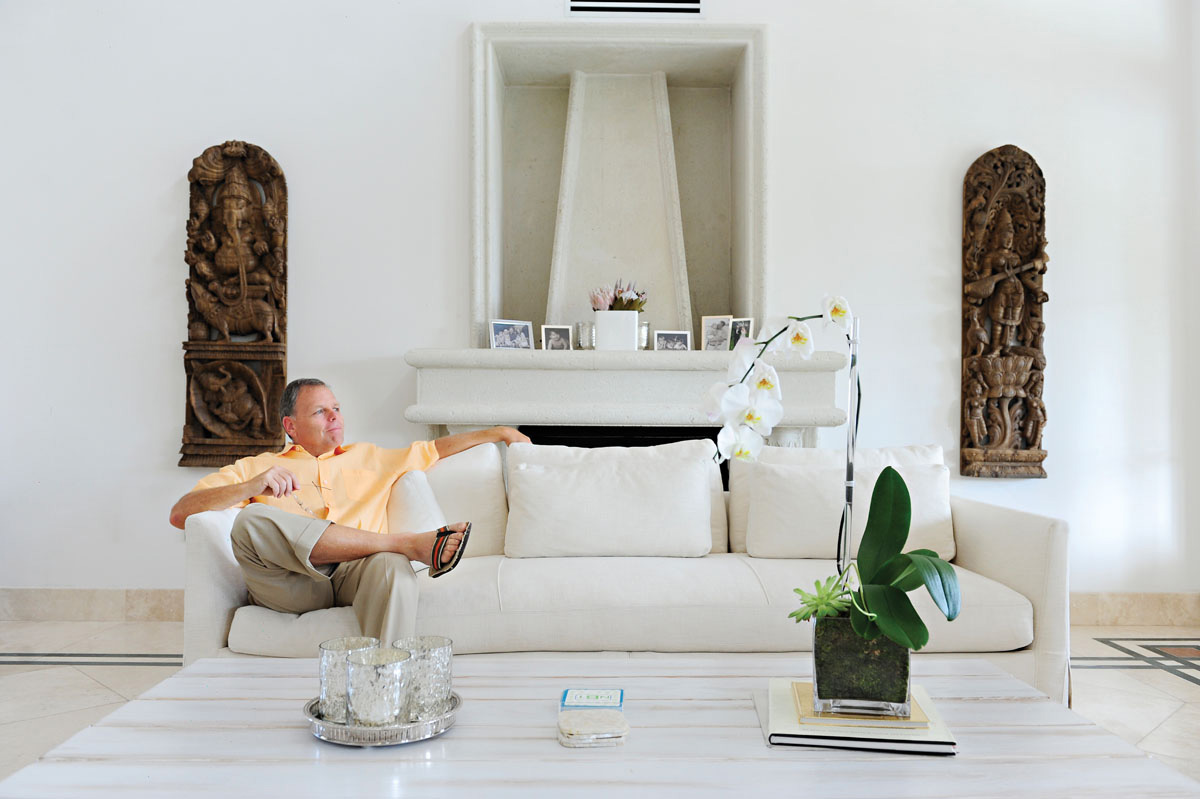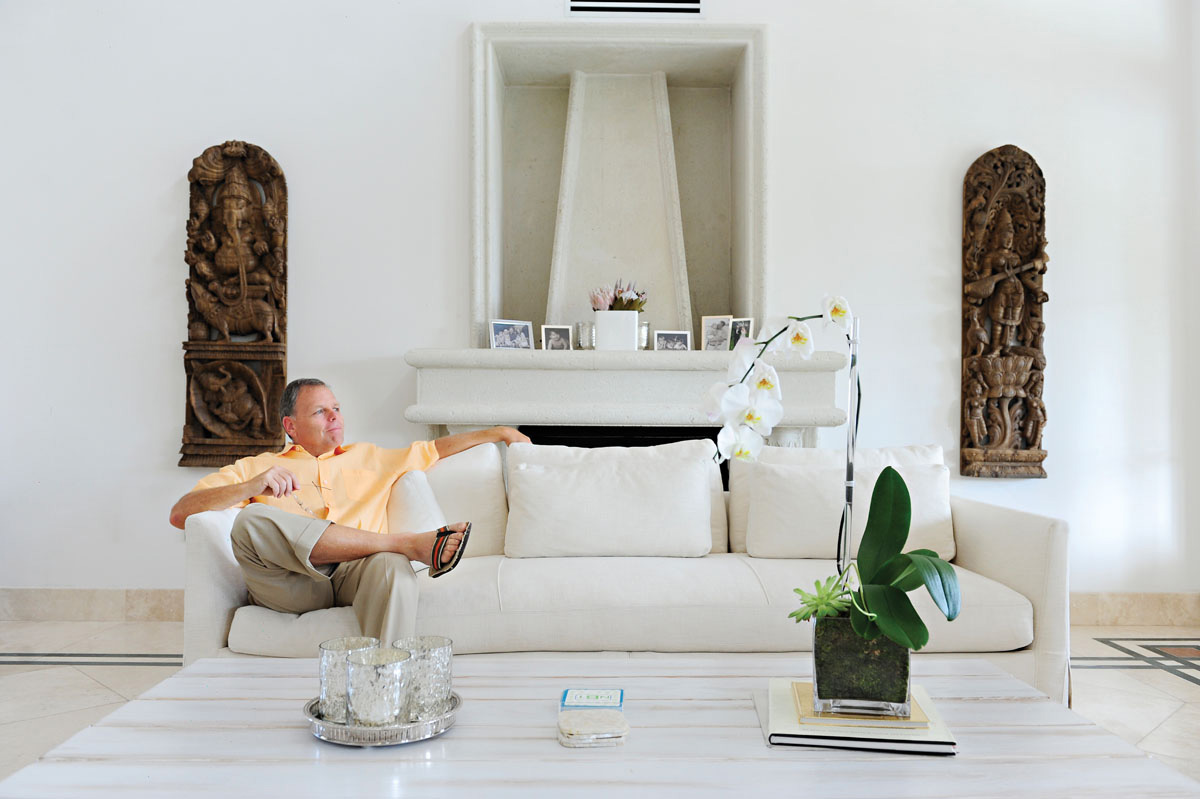 A few months ago,, Tim Bryan found himself in the East Room of The White House introducing President Obama on national television. It's far from where he thought he would ever be, back in 1990, when he founded GalaxE Solutions in a 300-sq.ft. New York City apartment.
"It was exciting on a couple of different fronts, and also pretty heavy stuff," says Bryan, thinking back to one the most gratifying moments of his life. "To have the President and his senior advisors in a meeting talking about our company and its initiatives was really great for what we are trying to do."
What the President and his advisors were celebrating during an "Insourcing American Jobs" forum is on a banner that hangs 10 stories tall outside of GalaxE Solutions' offices in Detroit. It proudly reads "Outsource to Detroit," a message that Bryan and his team spread with their souls. "It's a message to the world that Detroit is competitive as an IT hub," says Bryan, whose GalaxE Solutions focuses on designing, developing and implementing cutting-edge, high-performance IT solutions that run securely on internal networks and over the internet. "The banner is visible all over Detroit with a message heard loud and clear," he says.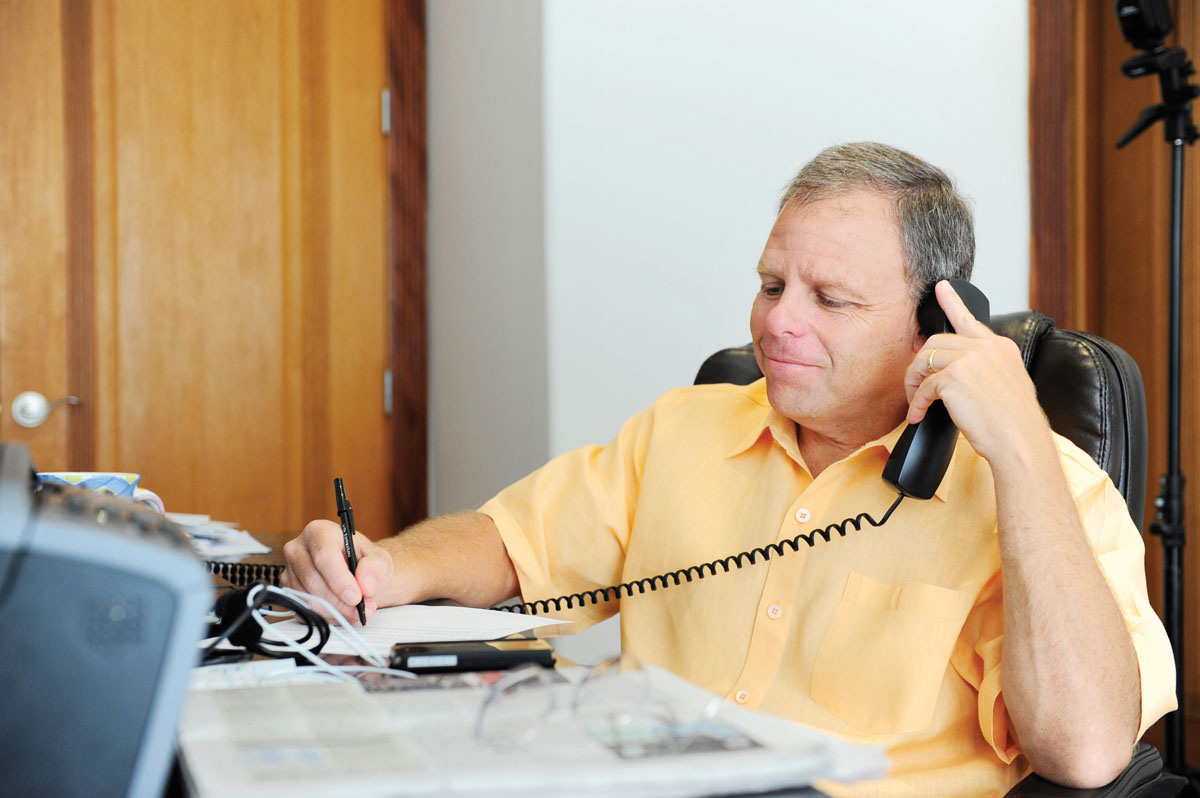 With (or without) the President's endorsement, the message is impacting. So why Detroit? Bryan thought it to be the ideal home for the company's software development center, and a city ready for a renaissance. "The area's workforce is the heart of Midwestern work ethic," he explains. "Cost of business is relatively low, and it's a great place to live with all of the benefits of a great American city."
Tim Bryan and his company, GalaxE Solutions, are out to help people reclaim the idea of the American Dream by bringing it back to its roots.
In recognizing the city's potential to be a technology hub and running with it, Bryan and GalaxE Solutions have reached colleagues in the industry, customers, and, of course, The White House. "Our system initiatives are in healthcare, and we're helping people live longer and be healthier by reducing the cost of healthcare with our IT systems. That's great work to be doing these days," says Bryan. "By rebuilding Detroit, we are bringing jobs back into the U.S., while making IT a part of its economic footprint." To our country's leader, GalaxE Solutions is part of a group of companies that are a source of optimism and potential for the future of America."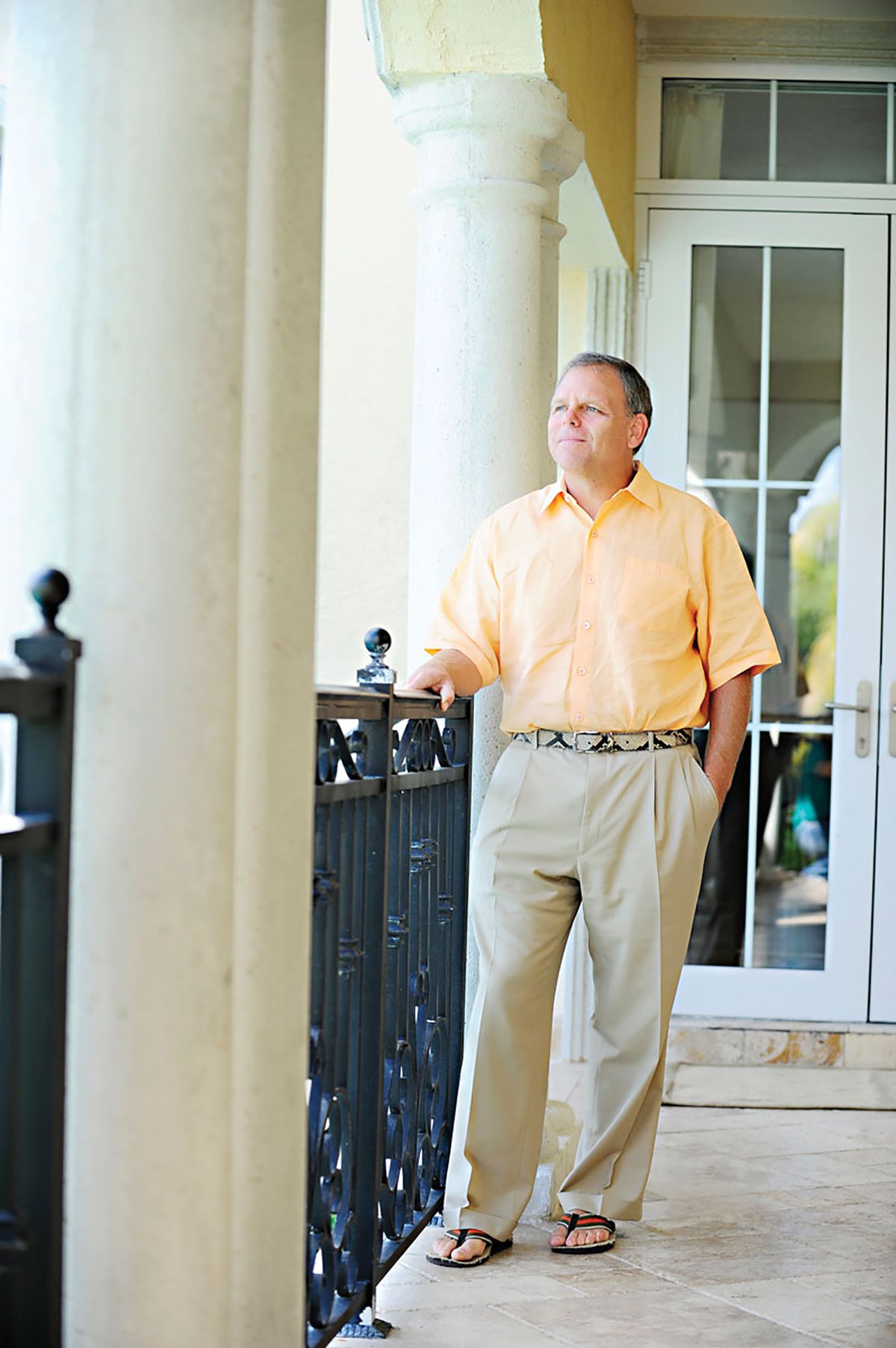 Looking back to the past, Bryan studied political science at Rutgers University, and always had an affinity for business. After college, he pursued a job in software development, handling the business aspect, naturally, before joining a partner in founding GalaxE Solutions in a tiny New York studio. Today, the company's headquarters are in Somerset, NJ, with offices in Detroit, New York, Toronto, London, China and India that collectively employ nearly 2,000 workers. Since launching the "Outsource to Detroit" initiative, the company has hired 150 employees in Detroit, with plans to hire up to 500.
Most of these initiatives are put into motion from his Key Biscayne home office. Bryan was born in Miami Shores, where his grandparents settled in the '30s. His family moved to New York City during his early childhood, a place that he saw go from being a little "rough and grimy" to "one of the nicest cities in America." It was home for 25 years, up until he and his wife moved to Key Biscayne two years ago after a visit that left a very good impression. "We really enjoyed the island and were interested in having a little more room and warmer weather," says Bryan, who in addition to running a large company, runs a household with 4 children, all under the age of 10 — one boy and three girls. "It's a family-oriented island and a great place to raise our children, yet close enough to Miami and South Beach that my wife and I can go into the city periodically for dinner or a movie."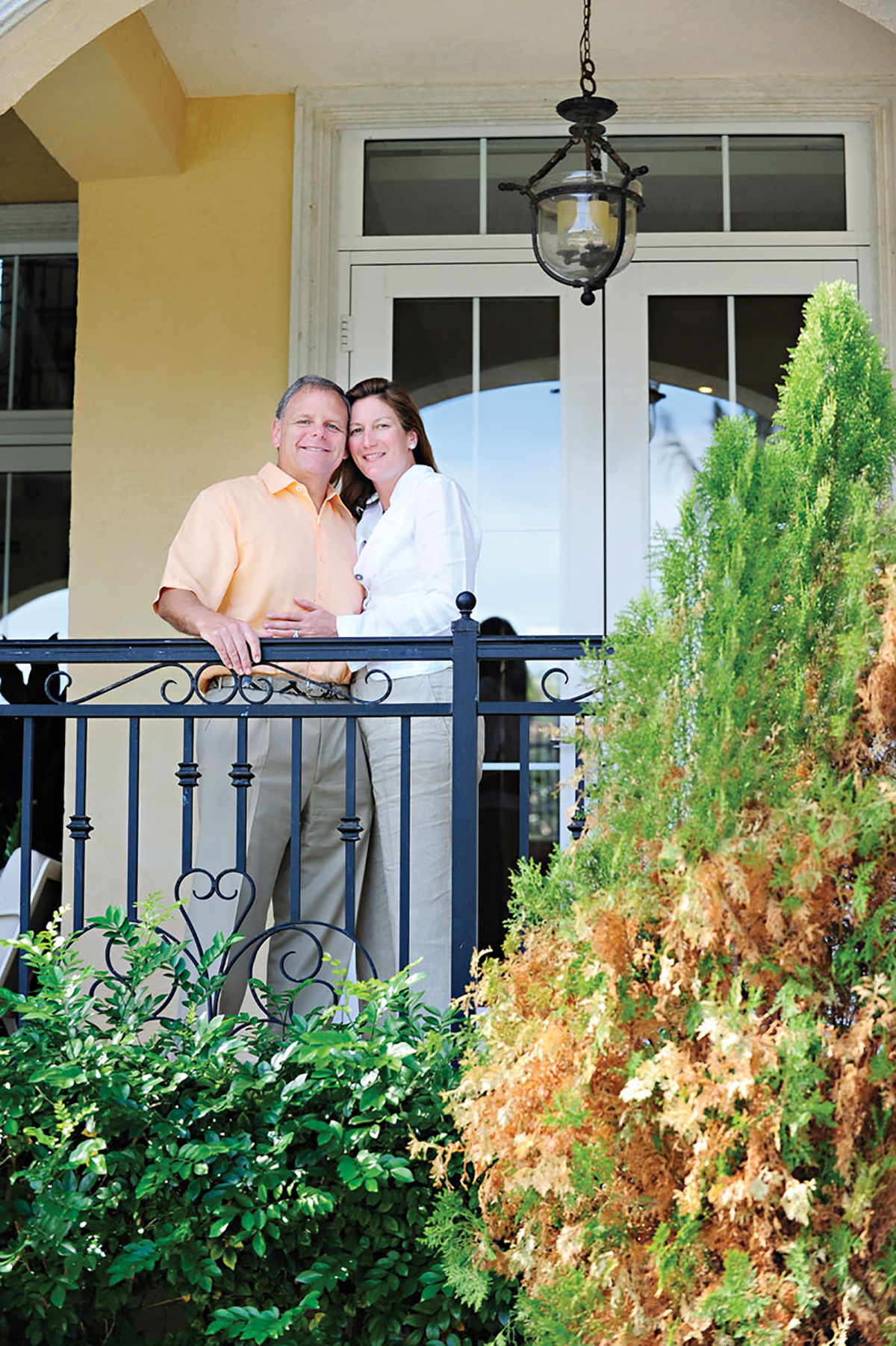 With much attention to pay to the business, Bryan is grateful to do so from home, reducing travel from 3 days a week to just one in the past year, enabling him to spend more time with his family. As such, Bryan gives us a glimpse into his day-to-day life. He's up at 6 a.m. to help his wife get the kids ready for school. At 7 a.m., he's sitting in his office chair tending to business, always breaking for lunch with his wife. One day a week, he's traveling to New Jersey, New York or Detroit, but is always home-bound before Friday, when he enjoys going to the Key Biscayne Yacht Club. Saturdays he has dinner with his wife, and Sundays are for the kids. He enjoys playing tennis at The Ritz-Carlton Key Biscayne and spending time at The Village Green.
With such positively overwhelming response on his business initiatives, Bryan is adamant about giving back, sponsoring underprivileged students in New Jersey through a combination of college and technology training. It all rings "American Dream."