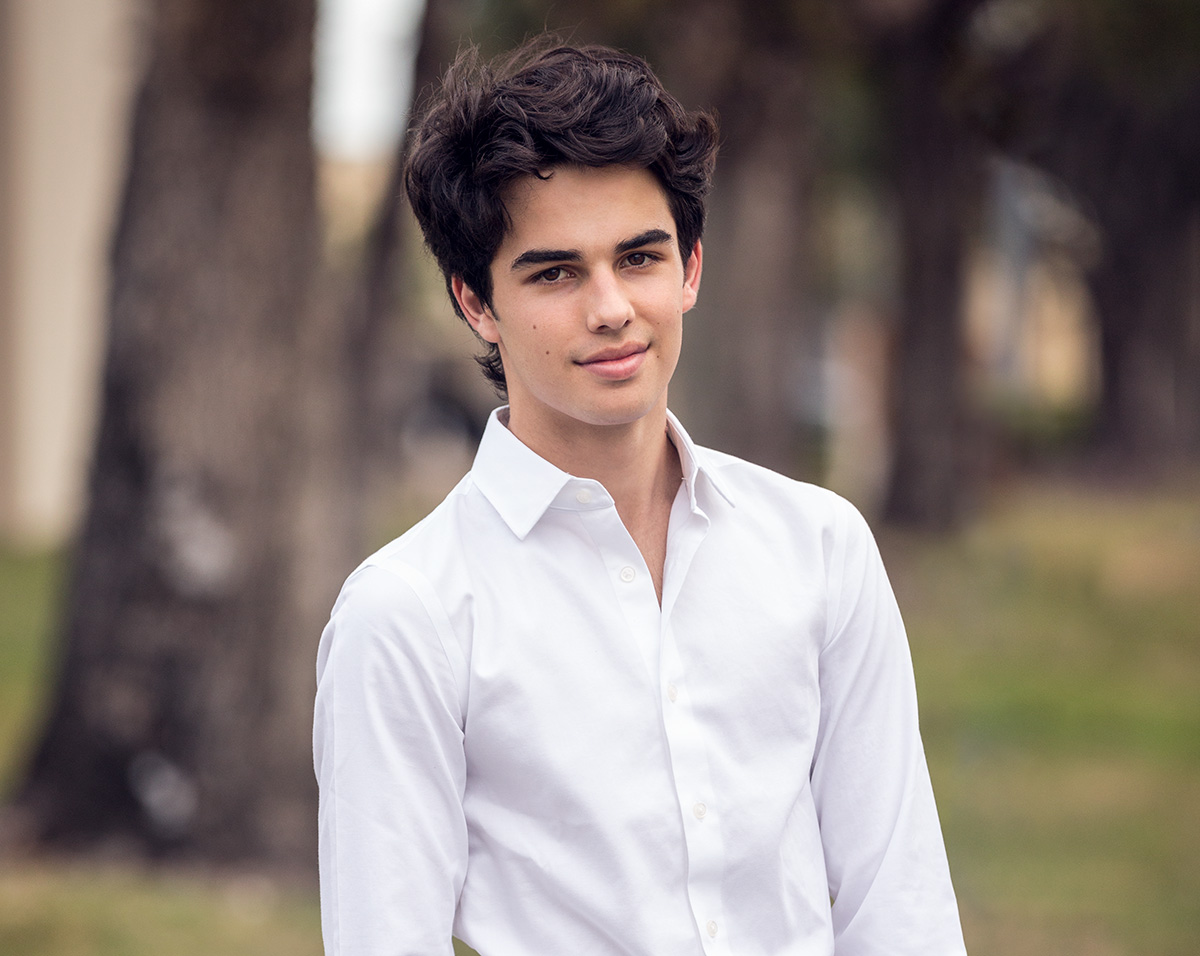 "It's just something that I love to do." It's this sentiment, more than grappling with the childhood diagnosis of a severe bleeding disorder, more even than the near-endless expenditure of hours spent raising money for, educating or just generally helping those in need, that sets Martin Frallicciardi, lifelong Key resident and 16-year-old student at Belen Jesuit Preparatory Academy, apart from the crowd. It's easy to engage in charitable causes because they make a person shine, but to have the kind of zeal and cheerfulness Frallicciardi has for helping, an enthusiasm and ready smile he finds impossible to hide even in short conversation…that is something truly spectacular.
Born with hemophilia and all the challenges that presents while trying to live an active and full life on the Key, Frallicciardi's childhood was not drastically different from that of his peers, filled with the excitement and recreation familiar to many who were blessed to be raised in the South Florida sunshine. In fact, it was only a casual comment by mother Maria that propelled Frallicciardi from a life of what was sure to be healthy success and wholesome activity into a schedule of almost ceaseless self-service. "Throughout my childhood, I would be invited to all these events, including the Hemophilia Walk, and one day my mom said we should go and check it out," he says. "We went and I saw all these happy people with the same bleeding disorders I had, they were creating this environment of happiness. Something about that day made me want to participate and get involved."
Shortly after, Frallicciardi hit the pavement and raised money to create his own team for the walk, a tradition he's repeated annually and which has netted the National Hemophilia Foundation more than $10,000 dollars in donations. A self-starter inspired by the loving support of father Tony (President of independent aircraft brokerage firm 365 Jet International) and mother Maria (Co-owner & Creative Director of Key Biscasyne-based luxury children's wear brand Elephantito), Martin has since expanded his efforts to aiding children abroad, co-founding with sister Victoria and friend Marialex Penso the "Celebrating Childhood: One Shoe At A Time" program, which provides much-needed items for the youth of Venezuela, Peru, Ecuador and Miami, an initiative that has yielded more than $150,000 in donations to date.
Still, the question remains, when not saving the world, what precisely does this adolescent hero do? "Cars," he says, like any self-respecting teenager would say. "And motorcycles. I love anything with wheels and an engine!"