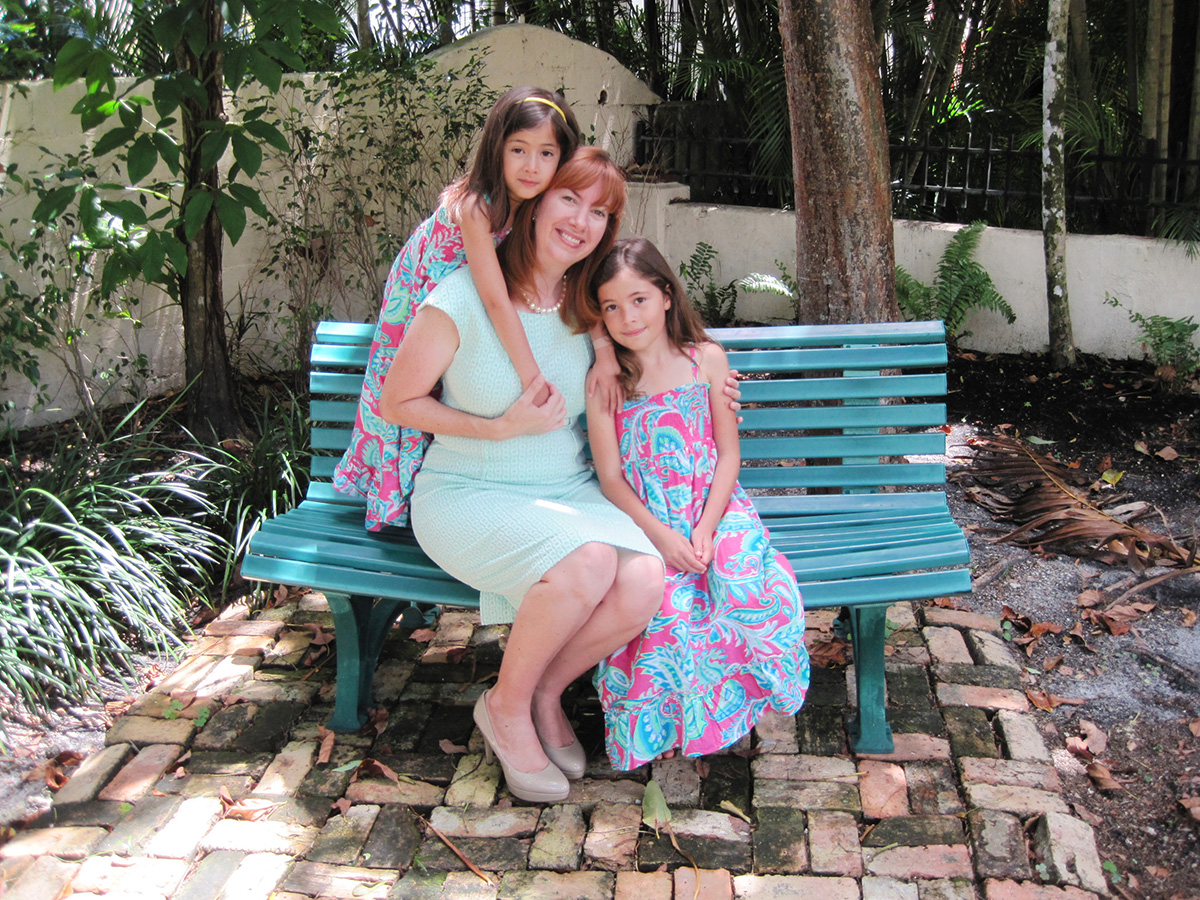 You could say Kathleen Slesnick Kauffman literally grew up in the Junior Orange Bowl organization. She was born and raised in Coral Gables and participated in the Junior Orange Bowl Parade as a kid. Since both of her parents are former Junior Orange Bowl presidents, she and her brother got to ride on the floats for as long as they can remember.
As a high-schooler, she marched with the Coral Gables High School band, and when she moved back to Miami 10 years ago after college, she jumped right back in as a Parade Volunteer and later served as the Parade Event Chair for 3 years while also serving on the organization's board. "It was always such a great feeling to know that you're taking part in an event that the whole community embraces as an annual tradition," she says.
When asked what she'd like to accomplish during her term, she doesn't hesitate to share her goals. "It's extremely important that we continue building our branding so residents of Miami-Dade County understand the breadth and scope of what our organization does," she says. "Many people only know us for our annual parade, but we have so many volunteers that work very hard to put on the many events that make up our year-round programming."
Throughout the year, The Junior Orange Bowl provides wholesome, fun and competitive opportunities for boys and girls between the ages of 11 and 14. Kids can get involved in team sports like basketball, bowling, cross-country, golf or tennis. Some of the events are international in scope and attract youth participants from over 70 countries. Other events like photography, chess and creative writing target local middle school talent. Via these events, Junior Orange Bowl promotes good sportsmanship, builds confidence and instills a desire to give back to the community. "I'm a firm believer that if we want our kids to be kind to the environment and conscientious of those in need around them, we need to show them how we, ourselves, incorporate community service as part of our everyday lifes," she says.
When she isn't lending her time to Junior Orange Bowl, Slesnick Kauffman works as the Chief Of Historic Preservation for Miami-Dade County and enjoys life with her beautiful daughters; JuniorOrangeBowl.org.