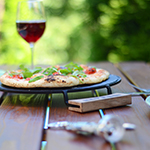 1. Stovetop Pizza Cooker by Ironate Price: Contact for pricing Why we picked it: When it comes down to it, we all know the truth: Homecooked meals are not only more satisfying, but much more nutritionally dense and often more delicious as well. But who has the time to prepare devastating dishes in today's time-poor social stratum? The good people at Ironate have an answer: You do. Allowing one to cook perfect homemade pizzas in only 3 minutes, Ironate's innovative receptacle allows you to cook rarified dishes your guests won't believe you've concocted. Where to get it: Most major kitchen retailers and Ironate.com.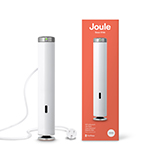 2. Joule Sous Vide by Chefsteps Price: Starts @ $179 Why we picked it: Only for the foodie fanatic who wants a perfectly prepared meal every time they set knife to chopping board, the Joule Sous Vide is a tool increasingly moving from our nation's restaurants to the common kitchen. Allowing one to peerlessly program the temperature that their proteins and side dishes cook at, you'll never have to suffer through an under- or over-cooked meal again with this artful accessory. Where to get it: Sur La Table, 19501 Biscayne Blvd., Aventura; SurLaTable.com.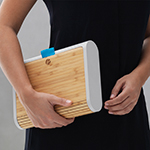 3. Lunchbox by Prepd Price: Contact for pricing Why we picked it: On the schoolyard, there was always one awe-inspiring accessory that easily sorted the wheat from the chaff of childhood cool: The lunchbox. Equally as estimable as these juvenile iterations, the Prepd Lunchbox will save you money and let you look cool doing it. Constructed of a durable, intelligently designed polymer and seriously sustainable bamboo, this must-have is enhanced with their digital app. Where to get it: GetPrepd.com.
4. Customizable Cookie Stamp by Uncommon Goods Price: $15 Why we picked it: What's the easiest way to transform a seriously simple treat into a gourmand goodie people will be talking about for ages? Try embossing own personal message right on the edibles! An easy way to integrate a heartfelt message into a pastry prepared with lots of good old-fashioned TLC, cookies always taste better when branded with messages of hope, love and grace. Where to get it: UncommonGoods.com.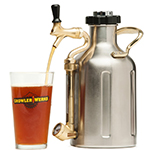 5. Ukeg Pressurized Growler by GrowlerWerks Price: Starts @ $135 Why we picked it: Bringing the perfect pours of your favorite taproom right into your refrigerator, the heady hopheads over at Growlerwerks have perfected the art of American-made, vacuum-insulate engineering excellent enough for even the most shrewd of sud savants. Available in a number of materials and variable sizes, the Ukegs VPR Pressurization Cap & Locking Tap lets you take the bubbly beauty that is fresh draft beer with you wherever you go. Where to get it: GrowlerWerks.com.