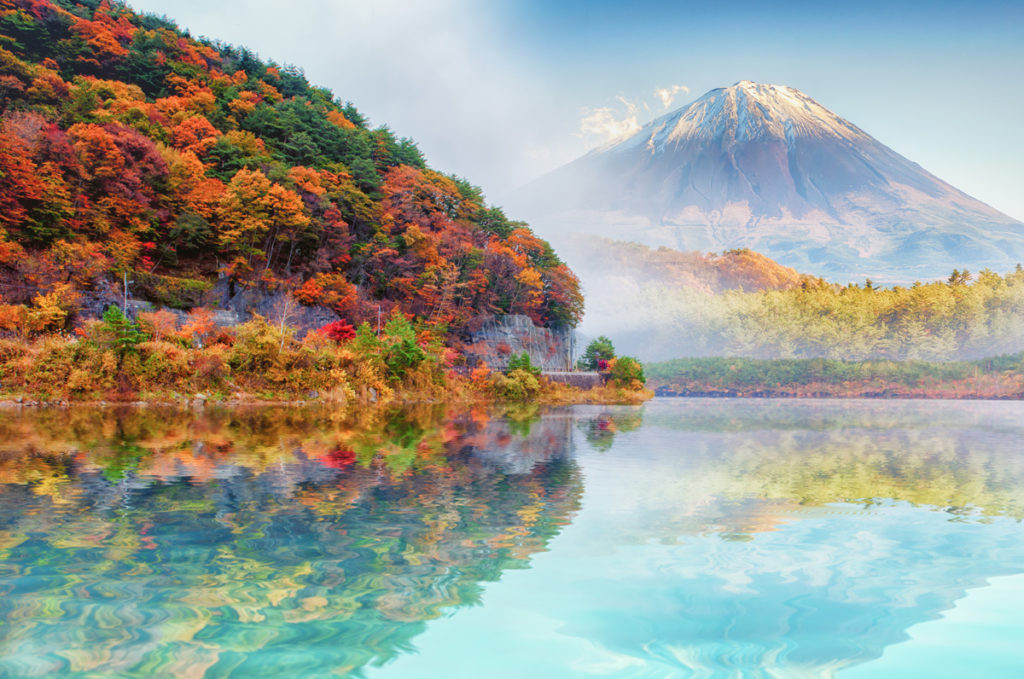 One of the world's most populated cities with 13 million residents, and the premier metropolis of Asia, Tokyo offers endless shopping, entertainment, cultural, historical and dining opportunities — many of which are among the world's best. At times it'll feel like you've traveled into the future with neon-lit streetscapes, soaring skyscrapers and lots and lots of robots. Yet, around every corner, there are be centuries-old buildings, grand temples and beautiful gardens created for emperors. Japan's busy capital effortlessly juxtaposes the old and the new while exuding a strong and welcoming spirit. Tourism has had a major boost, especially amongst sophisticated travelers, ever since the city won its bit to host the 2020 Olympics.
The most beautiful time to visit is during the holidays from mid-November through New Year's. Want to luxe it up? Then consider booking your stay at one of the city's poshest hotels, The Peninsula. The huge rooms and lavish suites all come with floor-to-ceiling views of the city, the Imperial Palace Gardens or Hibiya Park. The concierge teams are outstanding, and there are plenty of haute inclusions that can be added to your stay, such as a la carte breakfasts in the elegant lobby and chauffeured Rolls-Royces. Just across the street from The Peninsula and surrounded by breathtaking parks and gardens, Tokyo's Imperial Palace occupies the site where the residential palace of the Tokugawa shoguns was located during the Edo Period. Although visitors are not able to access most parts of the complex (the emperor and his family reside in the palace), it's lovely to walk around the grounds. Free English-language guided tours are available.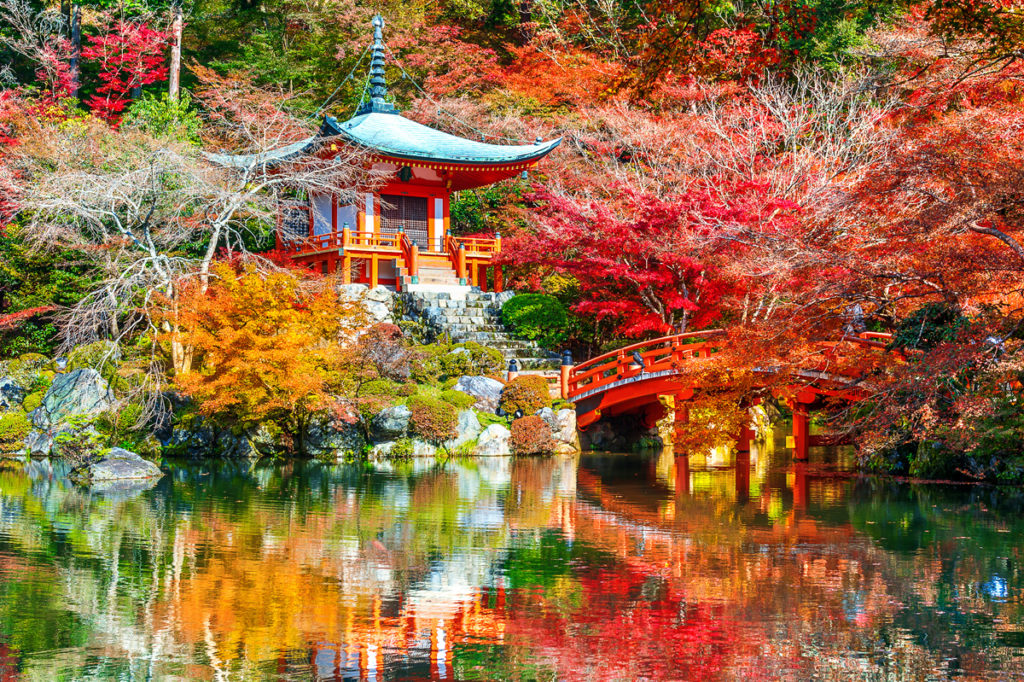 To get an unparalleled overview of the entire city, head over to Tokyo Skytee, Japan's tallest building. Four elevators, each one symbolic of a season, take visitors up to the 350-meter-deck. From there, for an additional fee, another elevator whizzes guests up to 450 meters, where there's a transparent glass floor for the daring.
While today this magical metropolis is best known for its modern and futuristic side with its high-tech reputation, endless neon and skyscrapers, it's important to make time to explore the historical side to see what makes this ancient metropolis truly special. The Yanaka area is a true hidden gem which is located in central Tokyo, yet has an unspoiled atmosphere and local vibe. Not too far from the Yanaka area is the Nezu Shrine, located in Bunkyo Ward, which is also walking distance from Ueno. The shrine is best known for its Azalea festival in the Spring, but a great spot to visit all year round. If Fushimi Inari Taisha in Kyoto is your thing, Nezu Shrine also has the gorgeous tunnel made with numerous vermilion torii gates; it's total Instagram material.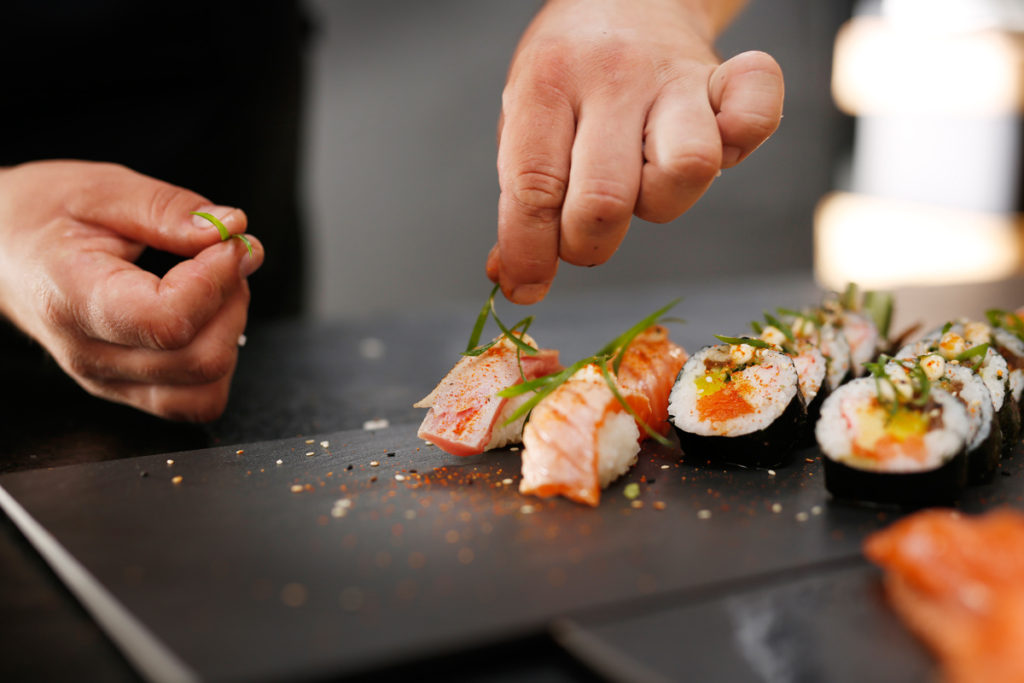 Founded in 645, Senso-ji Temple is Tokyo's oldest temple and one of the city's main attractions. Sightseers enter the temple grounds through the Kaminarimon Gate, which means "thunder gate" and is one of the most photographed sights in the area. Although the main temple is the drawcard, there's plenty to see and do outside the temple. Visitors can partake in rituals including writing wishes on paper and tying them to a tree, lighting incense and cleansing themselves at the dragon fountain.
If you like trendy spots but don't want to deal with the crowds, Hiroo is for you, with its much more relaxing and sophisticated atmosphere. It's a great area to explore the latest Tokyo food culture as numbers of swanky spots gather in this area, such as cafés and restaurants serving trendy and healthy items. It's a fact that fantastic Tokyo restaurants can be found in all wards of the city. Some precincts have Michelin-starred restaurants for the gastronomic travelers that are flocking in, while others boast tight alleyways filled with generous, cheap eats. Remember too, that many of Tokyo's best restaurants, specifically ramen restaurants, are found in the city's train stations!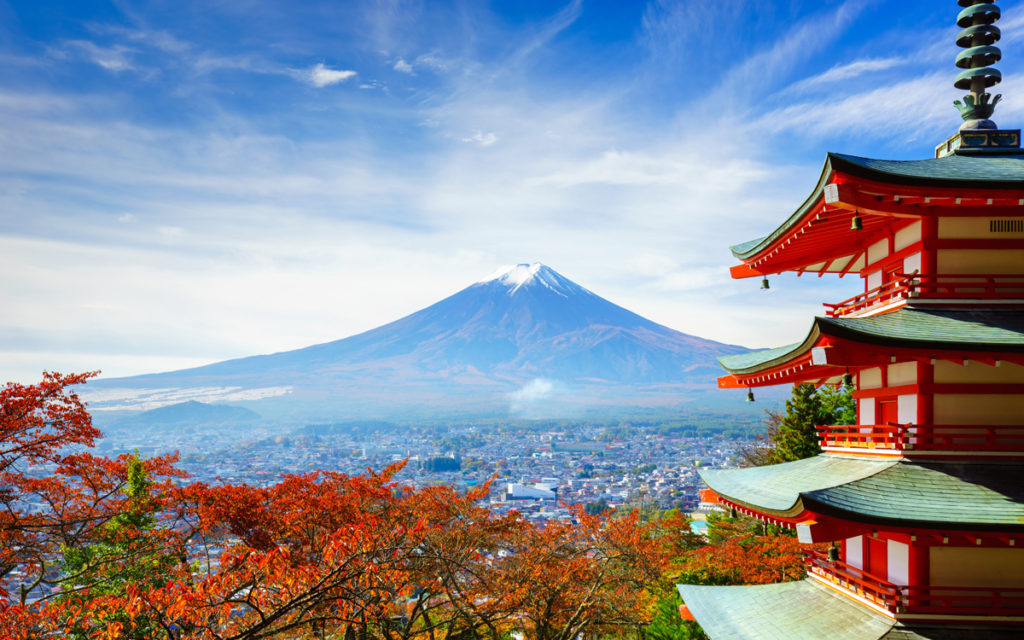 Another unique way to experience Japanese cuisine is to sample Tokyo street food. The options are truly endless. Be sure to find time to visit Tsukiji Fish Market, the biggest fish market in the world. At the start of every day, tons of seafood is traded here. In the outer market area, sample fresh food and admire the hundreds of stalls selling fruit, vegetables, meat and fresh flowers.
When the sun starts to set, head over to Shinjuku in the evening to hang out with the locals as they let loose amongst some of Tokyo's best bars and nightlife. It's not just a Friday or Saturday night thing here. Every night of the week you'll find people drinking and singing karaoke. Or, for something a little different and uniquely Japanese, sip sake at a traditional izakaya (a gastropub with wooden counters) or sample snacks and various types of beer at the Museum of Yebisu Beer.
Traveling with the kiddos? No problem. Tokyo Disney Resort was the first Disney theme park to be built outside the U.S. and is even more outright fun today. The itineraries are truly endless. In town over the weekend? During most Sunday afternoons at the Harajuku entrance of Yoyogi Park, it's all about 1950s Rock 'n' Roll. Local culture aficionados don their best rockabilly outfits, slick their hair back with Brylcreem, and dance with women in 1950s poodle skirts to popular jukebox hits with crowds watching on.
When planning the trip of a lifetime to this faraway land, there's plenty to tantalize your senses in Japan's bustling capital city for just about any type of visitor — and every taste, no matter when you decide to visit.