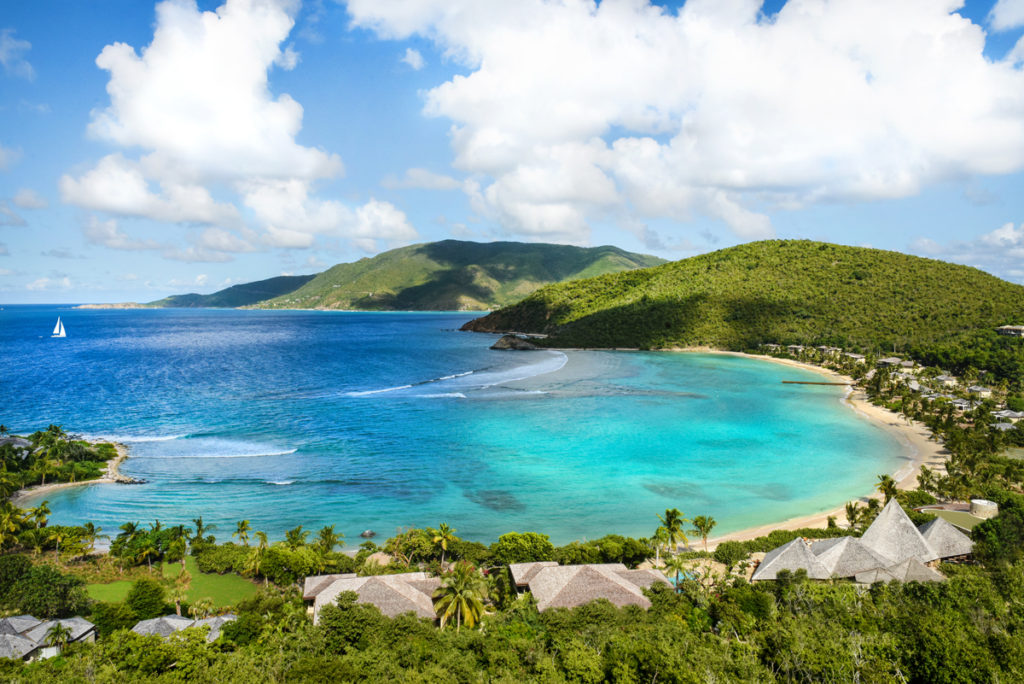 For most of us, until recently, travel has been reduced to the domain of daydreams. All the big plans of 2020 — weddings, honeymoons, anniversaries, birthdays — suddenly had to be canceled, postponed or held remotely via Zoom. The world had gone into a shelter-in-place limbo. Now, with travel restrictions finally easing up, we're ready to get out and about again and make up for lost time in a big way.
The British Virgin Islands (BVI) has always been perfectly positioned for travelers looking for privacy, secluded beaches and luxury accommodations offering the utmost safety. There's no better time to visit than this summer. The Islands are emerging from the pandemic refreshed and renewed, with the quiet time of 2020 providing an opportunity to complete much of the rebuilding and renovation of top resorts started after the devastating Hurricanes Irma and Maria. Even Mother Nature took advantage, using the opportunity to regrow the lush landsapes damaged by the storms.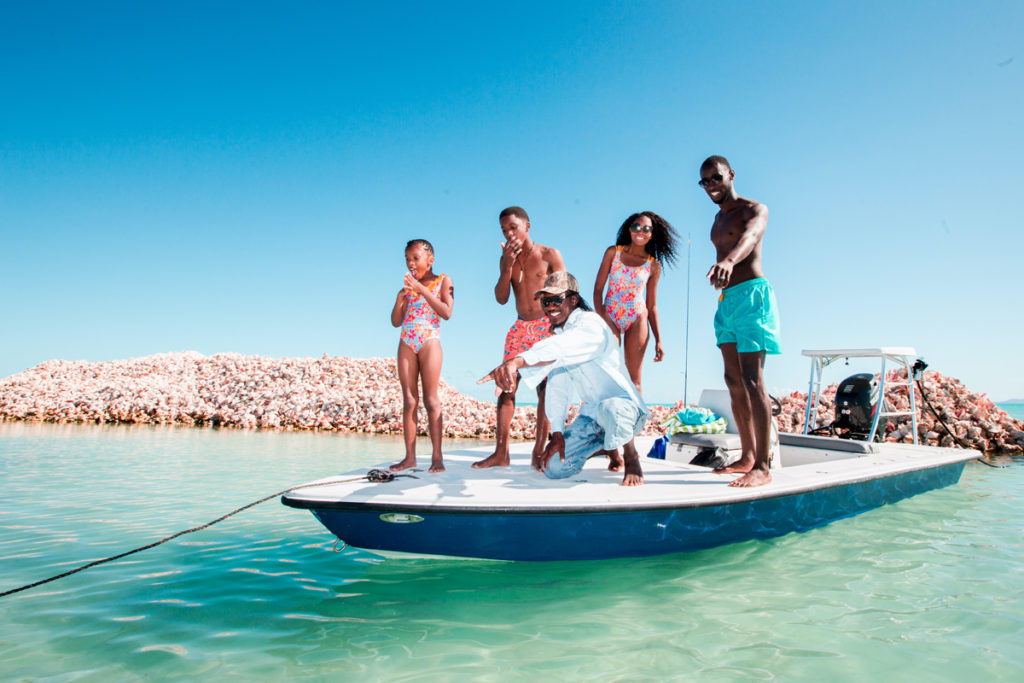 Now, finally, resorts like Rosewood Little Dix Bay, Oil Nut Bay and Necker Island, which have undergone millions of dollars in reconstruction and improvements, are ready to welcome guests again. The Bitter End Yacht Club and Saba Rock Resort are also ready to help guests, whether it is a major family event or dream vacation; as are Long Bay Resort, Wyndham Lambert Bay Resort, Quito's Luxury Inn and Guana Island. For an even more unique experience, consider celebrating in your own lavish villa. There is a wealth of privately owned options like those managed by Coldwell Banker and Sotheby's, Smith's Gore and Villas of Tortola properties. Villa Aquamare caters to guests' every whim on the west coast of Virgin Gorda at Mahoe Bay. The residences at Valley Trunk stretch over 19 acres of private estate with stunning rock formations and a gorgeous beach, Valley Trunk Bay. Red Rock Villa offers privacy and tranquility near the world-famous The Baths and Copper Mine Ruins. Sol Y Sombra at Little Trunk Bay is a step back into the British Colonial era.
Other delicious options include swimming in your infinity edge pool or snorkeling off your private dock at South Sound Villa on Virgin Gorda; or check out one of the 17 exclusive luxury homes at Virgin Gorda Villa Rentals. Want to go all out? Richard Branson's celebrity hideaway Necker Island features a new Bali Hi complex as well as the legendary Great House. Branson's second private island, Moskito Island, offers a truly luxe experience at the Branson Estate comprised of Headland House, Beach Villa and Mangrove Villa. Perhaps, you want to add your name to the Who's Who of international figures who've stayed at Allamanda Estate. This breathtaking mountain residence is located in Little Mountain Estate on Beef Island, Tortola. If you're not already overwhelmed with choices, we'd like to add more: Glass House BVI, a breathtaking beachfront property with panoramic ocean views of the secluded and untouched shoreline of White Bay, a protected cove nestled on Jost Van Dyke.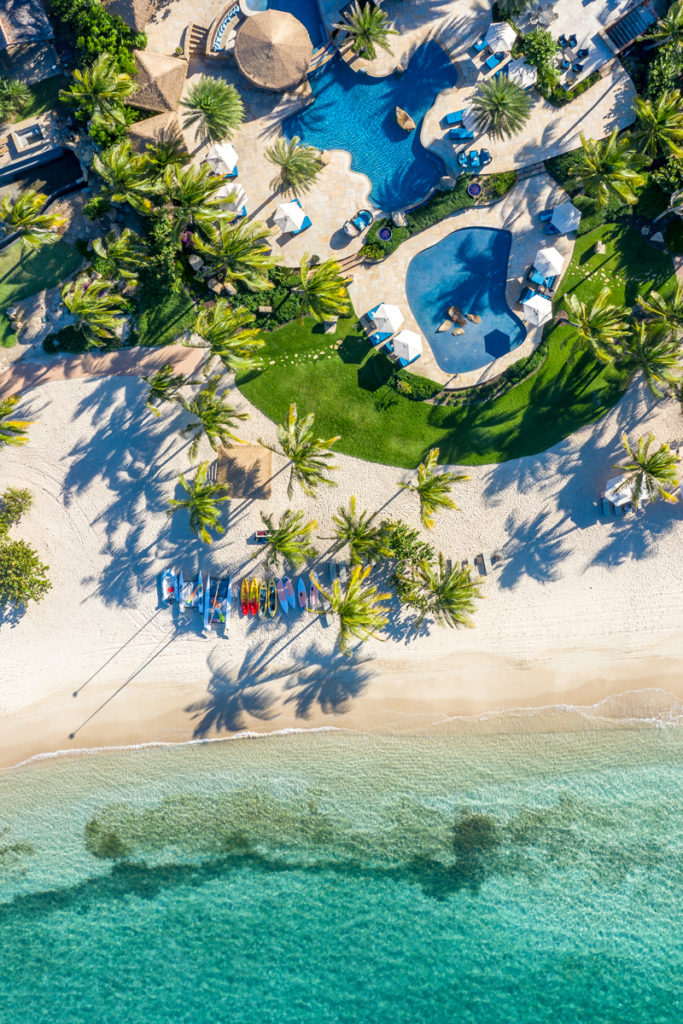 Another island to consider is Anegada, whose natural beauty is absolutely stunning, yet often overlooked as it is slightly isolated from Tortola (the main hub of BVI) and Virgin Gorda (one of the more popular islands). It is home to The Anegada Beach Club, famed for its glamping options, prime access to surfing, snorkeling, kayaking and paddle boarding as well as its fabulous enhanced farm-to-table experience at the poolside restaurant for guests to indulge in after all their activity. Nearby, the Four Diamonds Park Villas is a dream concept of four villas with unique architectural style roofs set in a park-like setting with views of Flamingo Pond, a swimming pool, an elevated outlook gazebo, and much more for a sublime vacation experience. Over at Ann's Guest House on Cow Wreck Beach, you'll savor the gentle sounds of the sea, feel the trade winds blow and enjoy all the comforts of home. Further relaxation comes in the form of the famous "Cow Killer" cocktail, a special blend of tropical flavors, always served with a smile and a pleasant chat.
As you continue on your adventure, there's always time to take a moment and raise a glass to the resilience of the dynamic people of the BVI. An IPA at the sailor's paradise Cooper Island Beach Club — home to many eco-friendly initiatives, most notably it's solar-powered microbrewery — helps support Sea Turtle Conservation. Or you can savor a de-stressing "Painkiller" cocktail at the Soggy Dollar on Jost Van Dyke. For a truly "island" experience, visit Willy T's Floating Bar named after William Thornton, a British architect and activist, and only reachable by boat or water taxi. Additionally, the BVI's legendary full moon parties are back as well. Enjoy great music, rhythmic dancing, roaring bonfires, mocko jumbies (stilt walkers), signature BVI cuisine, rum cocktails and much more. Held at Trellis Bay on Tortola and at world-famous Foxy's on Jost Van Dyke throughout the year.
Today's smaller crowds make everything more personal, such as swimming and snorkeling at the highly popular The Baths National Park on Virgin Gorda's North Shore, a geological wonder consisting of mammoth granite boulders, which form picturesque, sheltered sea pools at the beach's edge. Be sure to visit Horseshoe Reef, the 3rd largest barrier reef in the Caribbean and discover Anegada's exceptional history with its stone walls that surround the Main Town's Settlement and Arawaks ancient conch mounds.
To get even more out of your vacation, consider island-hopping in style with Dream Yacht Charters, The Moorings, Island Times or one of the many other charter and day-sail companies. After the devastation of Hurricanes Irma and Maria, the BVI Tourist Board & Film Commission started the Seeds of Love initiative to address the urgent need to replant indigenous trees and vegetation to protect the entire ecosystem and make the BVI strong and green again.
There's no better time than the present to explore and recalibrate your inner compass. Whether you're reconnecting on a long-postponed romantic getaway, renewing your wedding vows or simply want to pack a bag and finally take that highly-anticipated and well-earned vacation, the secluded resorts and luxurious hotels of the BVI are ready to welcome you to paradise. Before making your reservations, make sure to check out the BVI's complete COVID-19 safety protocols that cover steps to take before booking your trip, upon arrival and during your visit, to ensure a safe and memorable vacation. To book the vacation of a lifetime, visit BVITourism.com/Reopening.