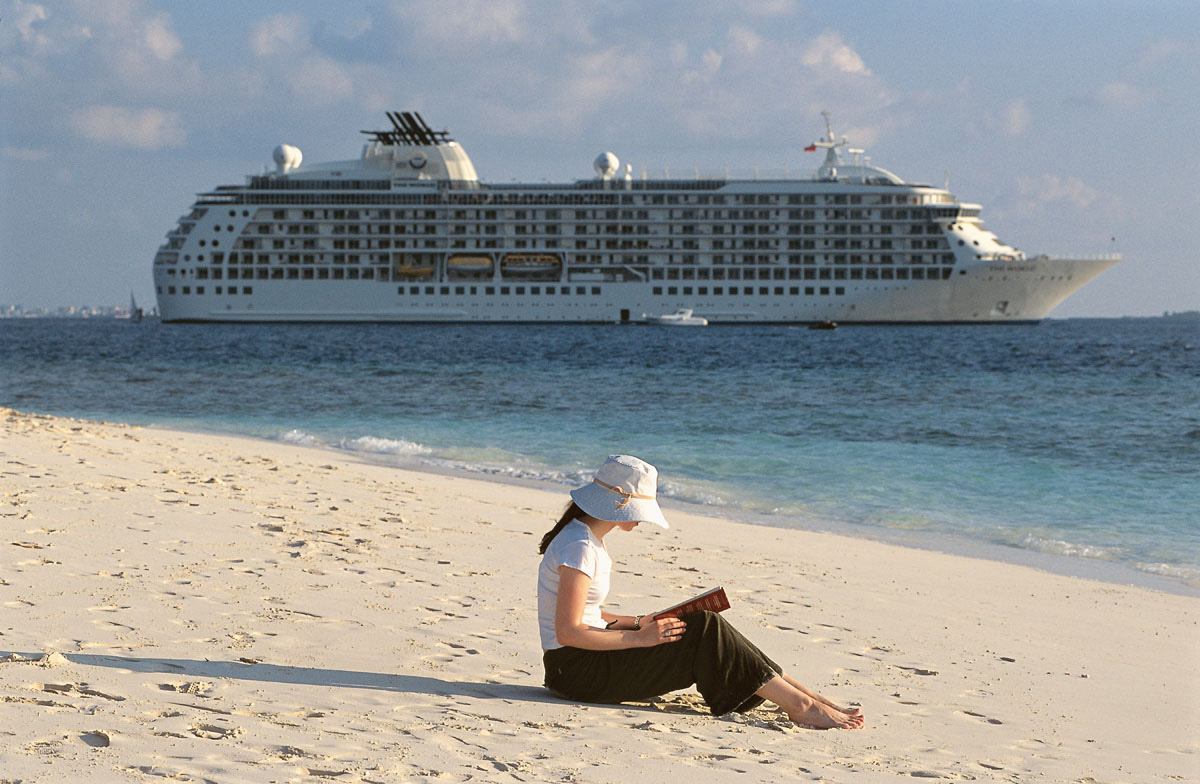 In times of economic downturn, many look inward and realize that it's not the material possessions that make a difference — it's the opportunity to have extraordinary experiences with loved ones that really matters. It's the premise of enjoying life by creating indelible memories and sharing adventures that will linger long after the immediacy of the purchase of luxury goods subsides.
Enter The World, a residential vessel unlike any other ever conceived, combining luxury, adventure and privacy to create a one-of-a-kind lifestyle that affords owners the option of traveling the world from the comforts of home. Imagine living in an elegant oceanfront home in an upscale community of only 165 residences, surrounded by the services and amenities of a five-star resort. Now, visualize this community literally crossing oceans to visit the planet's most fabulous destinations, stopping to see the best of Venice or Dubai, or emerging destinations like Croatia and Montenegro. Or joining an expedition to more remote yet alluring regions likes the like Antarctica and Madagascar.

Sounds like a dream? To many it is. The size of the apartments, each with their own distinct décor (as deemed by each owner), range from custom 700-square-foot studios to 3,400-square-foot 3 bedroom/3 bath options, each with full designer kitchens, sprawling living rooms and oceanview patios. They provide a peaceful haven after an exhilarating day ashore and serve as the ultimate retreat from the stresses of everyday life.
The World offers an easy and convenient way to travel including every amenity under the sun to make life onboard a never-ending pleasure. Among the amenities are four gourmet restaurants, a tennis court, a golf range, a fitness center, access to multiple watesports and the only Banyan Tree Spa at sea. The best part is that the service and staff are on par with the finest hotels and resorts throughout the globe.
The ship's friendly atmosphere also extends to the small community of residents, fostering camaraderie as they explore new sights together — be it a new golf course in Ireland or a colony of penguins in Antarctica. It's that sense of intimacy that transforms The World into a unique community infused with a spirit of adventure and a complete sense of sanctuary.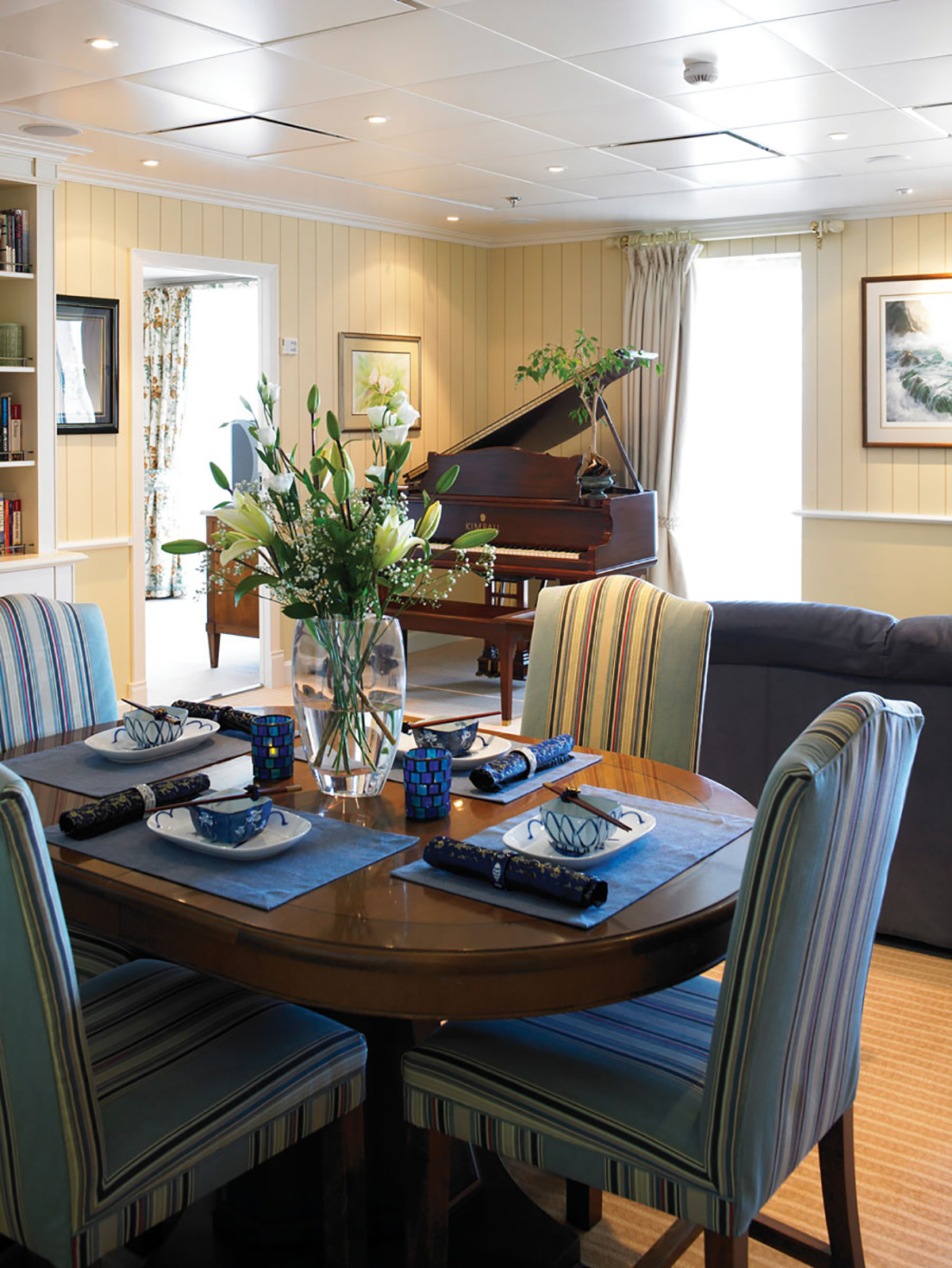 Most residents of The World choose to literally test the waters before they commit to purchasing a residence aboard. Martha Turner and her husband, Glenn Bauguss, first learned about The World back in 1997. "I heard about it in the boardroom at Christie's, and couldn't wait to get back home to tell Glenn that we're going to own one of these," says Turner. "We had never owned a second home and this seemed to be exactly what we had been waiting for. It appealed to us in so many ways."
While it took the couple several voyages to buy a residence, they quickly fell in love with the lifestyle, while logging several memorable trips in the process. "We traveled with the ship from the very beginning," says Bauguss. "We rented to make sure and made many friends on the trips. By the time we bought in 2004, it felt like home."
Most residents spend three or four months a year aboard. A few offer their homes for charter. Rental options are available in every style of residence on the ship, for virtually any time period. Guests can also create bespoke itineraries in the "Travel by Design" program to suit their schedules. This year includes visits to major metropolitan areas like Hong Kong, Sydney and Tokyo. The World will also make extended voyages to the Bering Sea, the planet's richest eco-system, and, by contrast, Papua New Guinea, to explore that remote cultural wonderland of nature and people that comprises the exotic destination.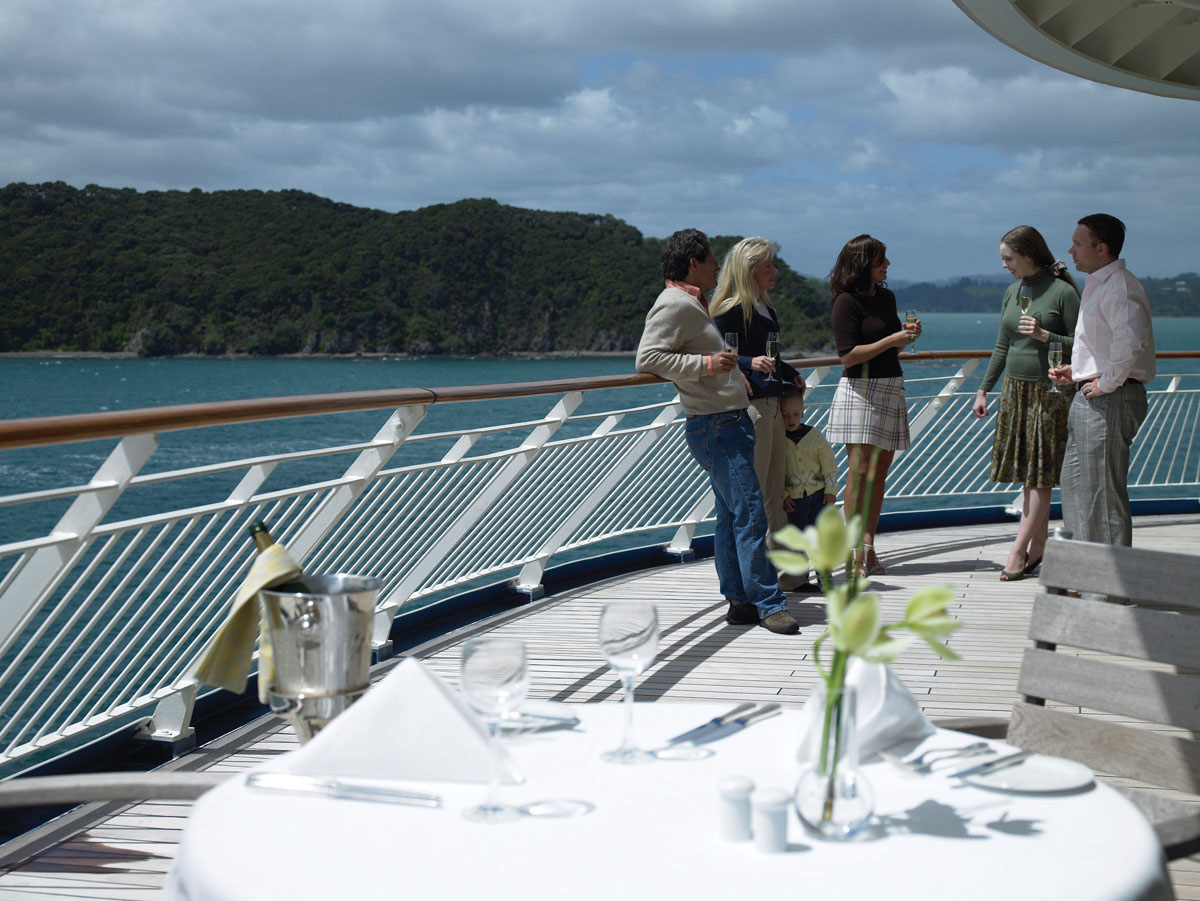 "One thing we love is that the residents determine the itinerary of the ship, so we tend to choose the most interesting destinations," says Bauguss. "The World has been by far the best lifestyle investment we've ever made — a real dream come true."
For more about living aboard The World or buying your own floating condo, visit AboardTheWorld.com.