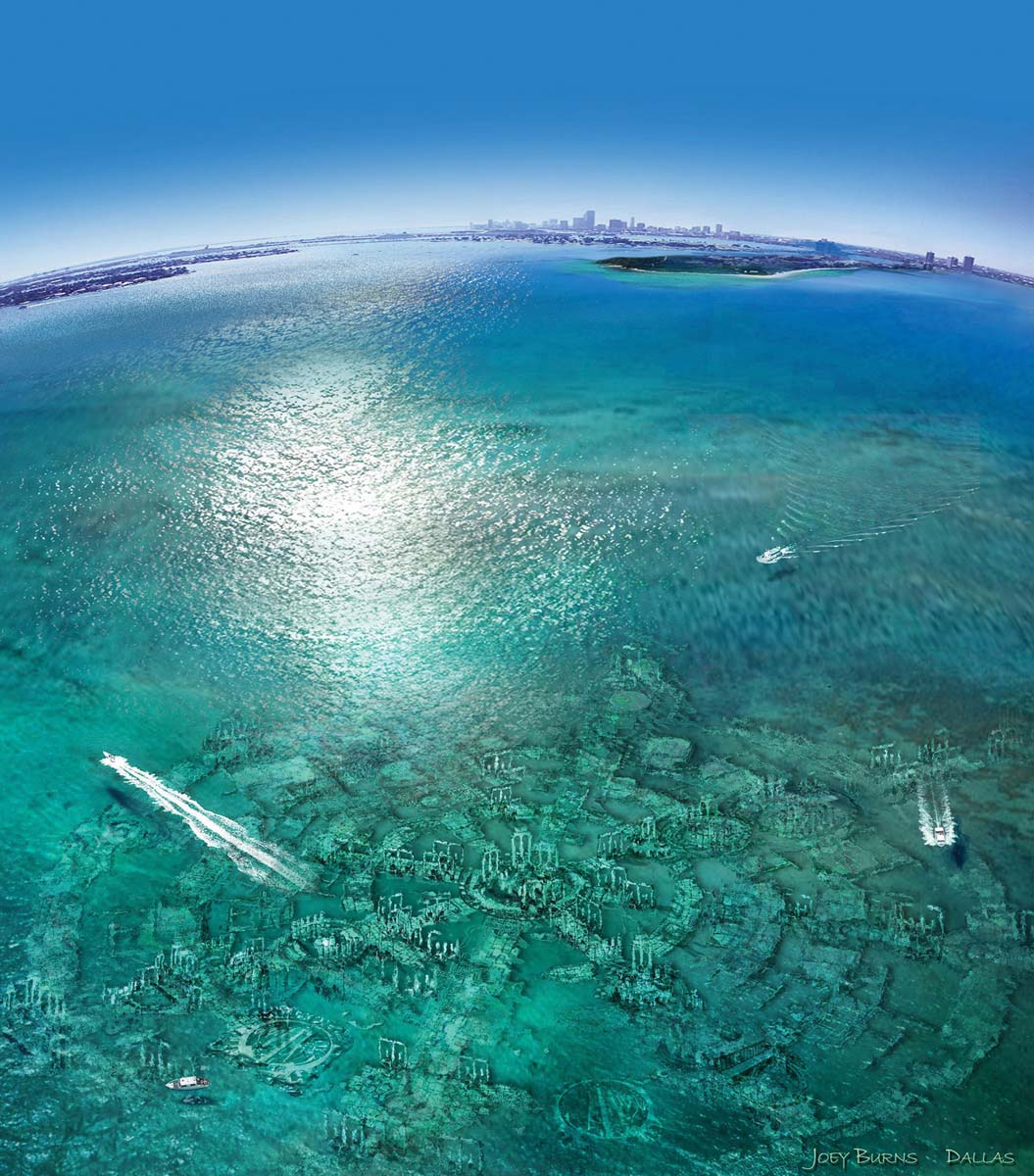 Atlantis has finally been found. Or at least it's been recreated three miles off the coast of Key Biscayne in the form of The Atlantis Memorial Reef [AMR], set to become the world's largest man-made reef, covering 600,000 square feet of ocean floor and providing people around the world with an underwater location encased in the mythical Lost City of Atlantis, for permanent placement of commemorative artifacts, tributes, keepsakes and cremated remains.
Gary Levine, founder and CEO of the project, has dubbed the area "A City for Eternity." "People are amazed," says Levine. "I like nothing better than hearing 'Wow, that's where I want to go!' or 'What an incredible idea!' This one-of-a-kind environment will memorialize the deceased and the life they lived, like no other available alternative, by creating 'new life after life' on Earth."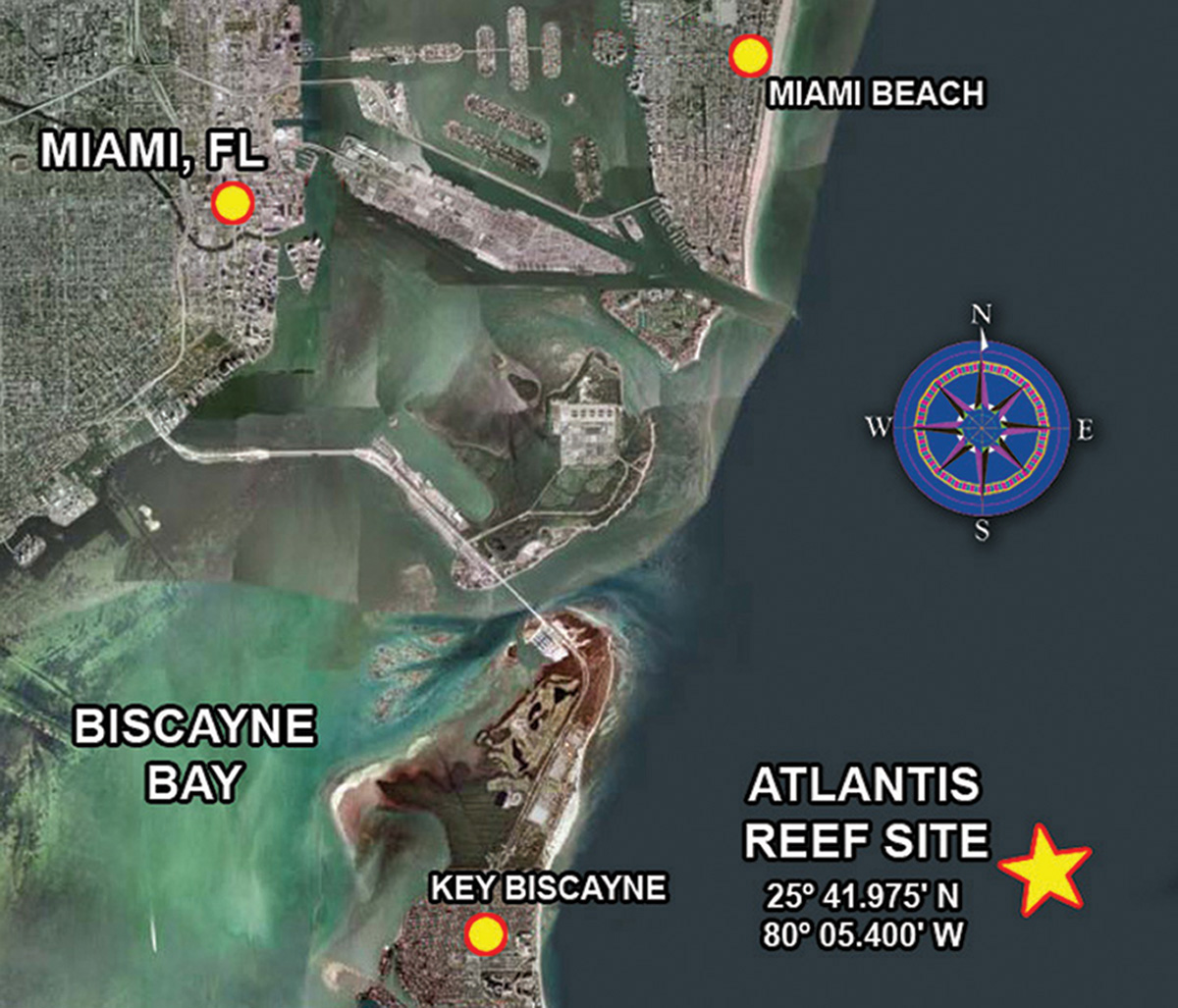 According to Levine, the project, which has the go-ahead to expand until 2016, has already received an overwhelming response — from ecological interest, to water sports activity to people with interest in securing a spot. "We have the ability to accelerate construction commensurate with demand, but anticipate completion within five years," says Levine. "As time passes, all of the pieces of this incredible puzzle will continue to fall into place."
Already, even before its official inception, Levine and his team have plans to complete a comprehensive marketing plan that segments their total market into meaningful focus groups. They've also identified strategic distribution channels for reaching target consumer groups. "Marketing to the water sports industry is most important," says Levine. "These people have a true love of the ocean and the many years of enjoyment made available to them by that environment."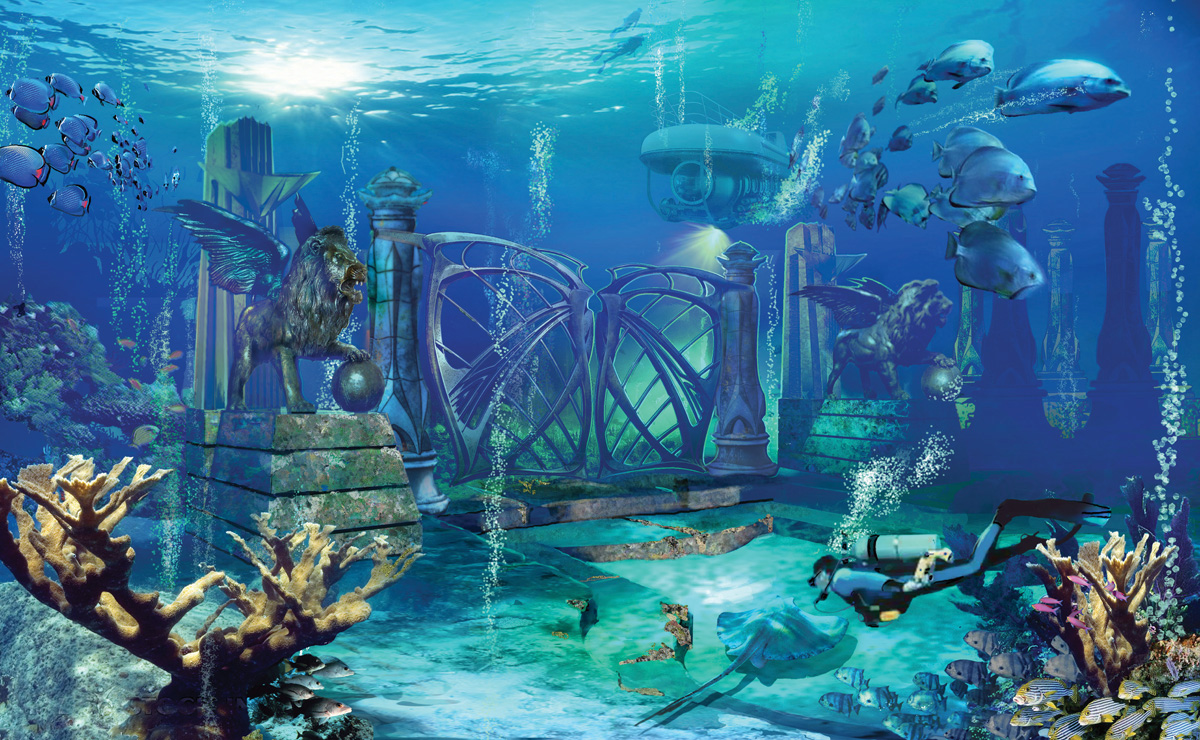 But creating an eternal underwater city of this magnitude comes with its share of roadblocks, especially when it comes to the permitting process, which in the case of AMR, took a little more than two years to complete. "The most important questions were how this project could be sure to withstand storms so as to not allow damage to surrounding reefs," says Levine. "Also important was the impact of this project on existing reefs and if fish would transfer to the new habitat that would be developed."
Among the groups that were involved in the permit approval process are: the U.S. Army Corps of Engineers, the Department of Environmental Resource Management, the Department of Environmental Protection, the U.S. Environmental Protection Agency, the Florida Fish and Wildlife Conservation Commission, Coastal Zone Management, the Endangered Species Act, the Protected Resources Division National Marine Fisheries Service, U.S. Fish and Wildlife, the National Oceanic and Atmospheric Administration and the Division of Marine Fisheries Artificial Reef Program, among others.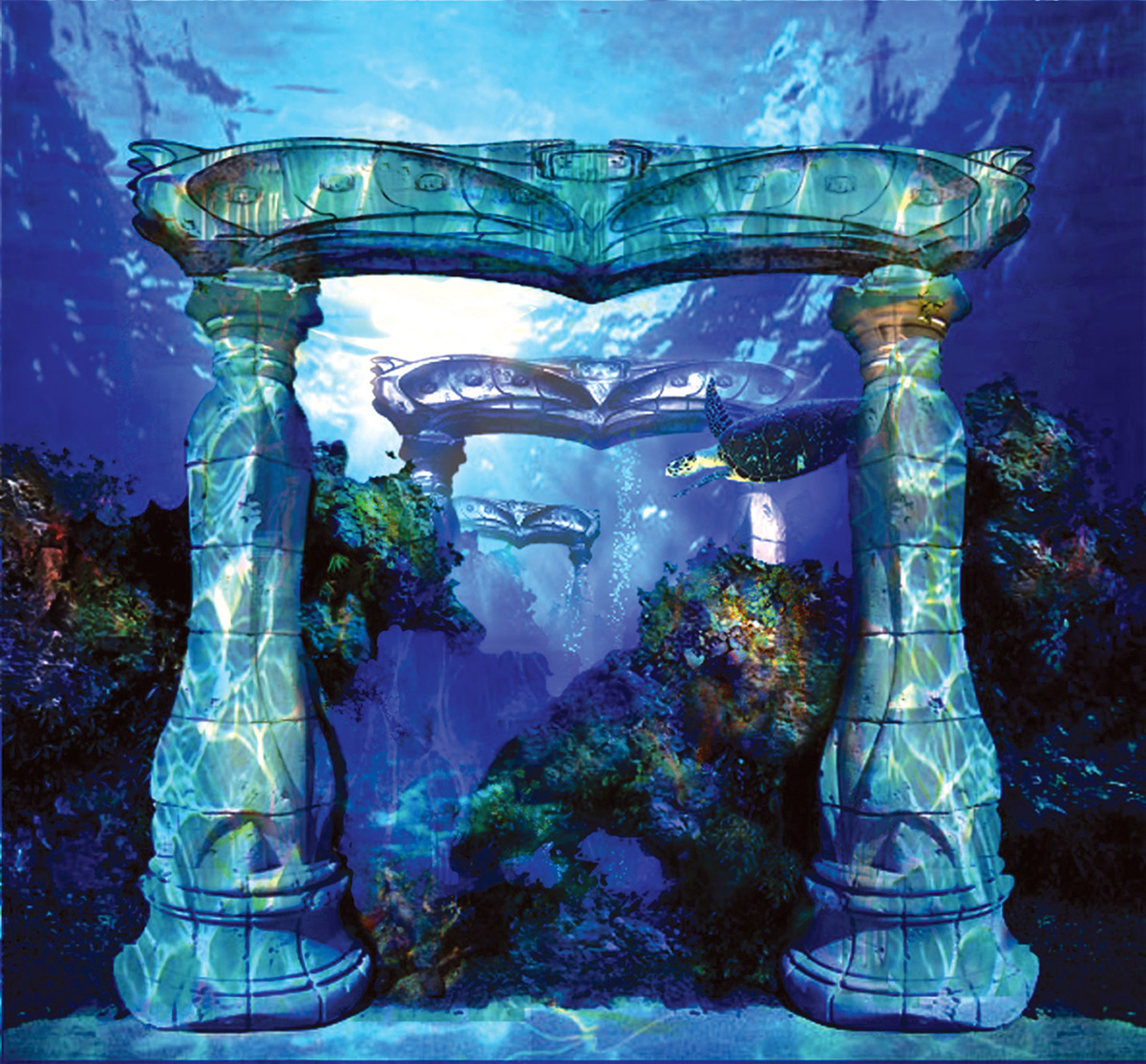 Another hurdle Levine and his team faced was finding investors for the project. "Explaining why it would work and why the investment made perfect sense was difficult when it was just conceptual," admits Levine. "Getting to the point where construction actually took place changed many of the questions and perceptions. The hardest part was the waiting."
Within its 28 themed areas — including a space for pets and a special tribute site dedicated to fallen military heroes — are unique statues, sculptures, and structures crafted from marble, bronze and concrete. Once completed, the project will cover more than 16 acres and accommodate more than 125,000 remains. "I wanted the project to be somewhat futuristic and contemporary in design, " says Kim Brandell, the designer and sculptor for the project. "The inspiration came from many years of scuba diving the reefs of Florida and the Caribbean. Also, the attraction I have for Roman and other old architecture was a factor."

So why Atlantis? "Why not Atlantis is the real question," says Levine. "Atlantis is as unique as the project itself in that we are building this memorial garden underwater, we wanted to pull out all the stops. Using Atlantis as a basic idea gave us a lot of latitude to use all of the creative thoughts that we needed to make it so different. The fact that it's underwater and a final resting place brings a special kind of magic to the project."
So will Levine and his team commit to this "Eternal City" for all of eternity? They wouldn't have it any other way. "While I can wait for the right moment, Kim Brandell and I can't imagine having anywhere but Atlantis serve as our final resting place," assures Levine. "I expect many of our family members will also rest in Atlantis." And with that level of conviction, many others are sure to follow suit.