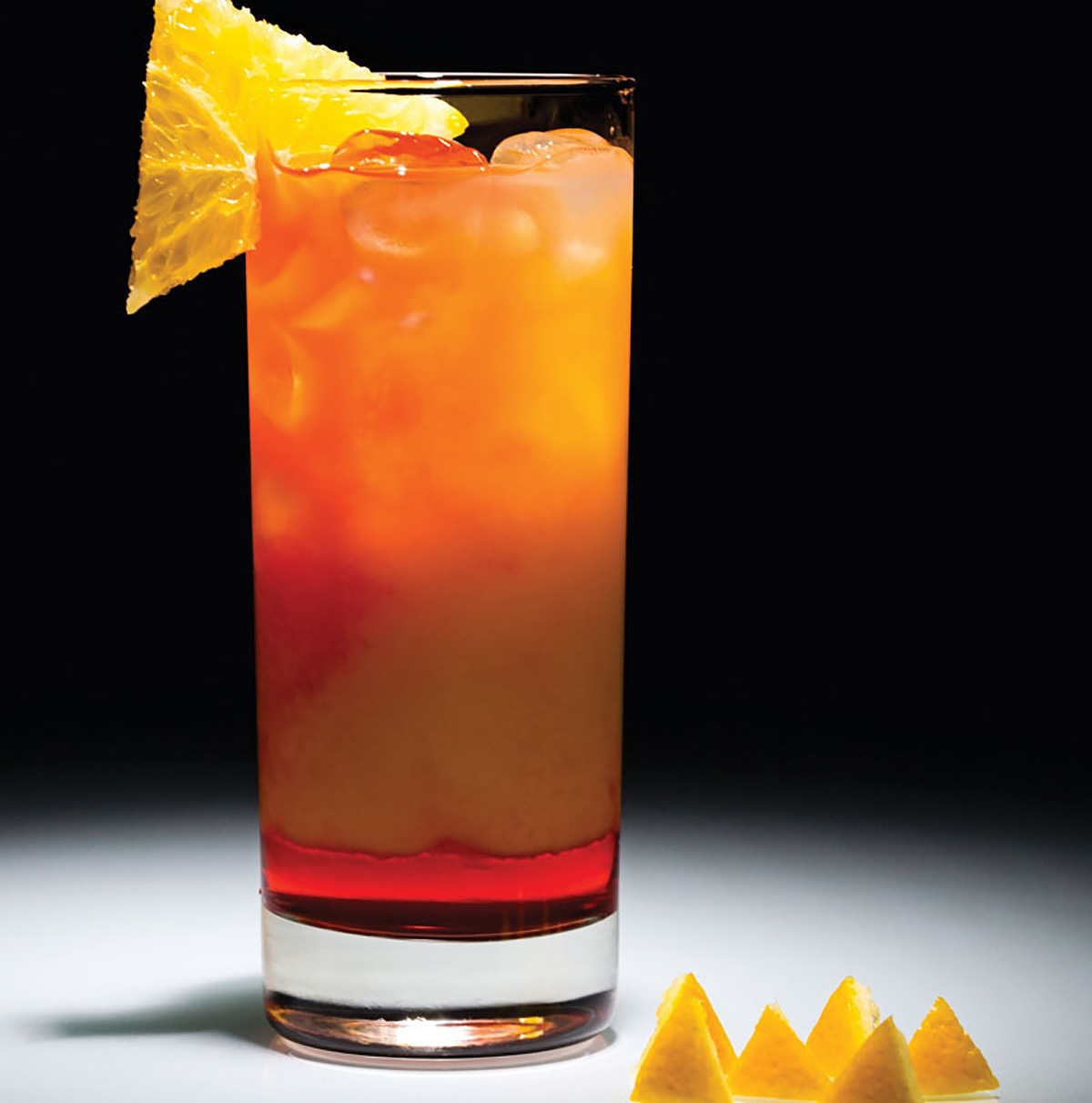 1 oz Parrot Bay Coconut Rum
1 oz Peach Schnapps
2 oz Orange Juice
2 oz Cranberry Juice
Orange Triangles for garnish
Pour rum and schnapps into a highball glass filled with cubed ice. Add pineapple juice, and fill with cranberry juice. Splash some extra rum on top and serve. Garnish with orange triangles.