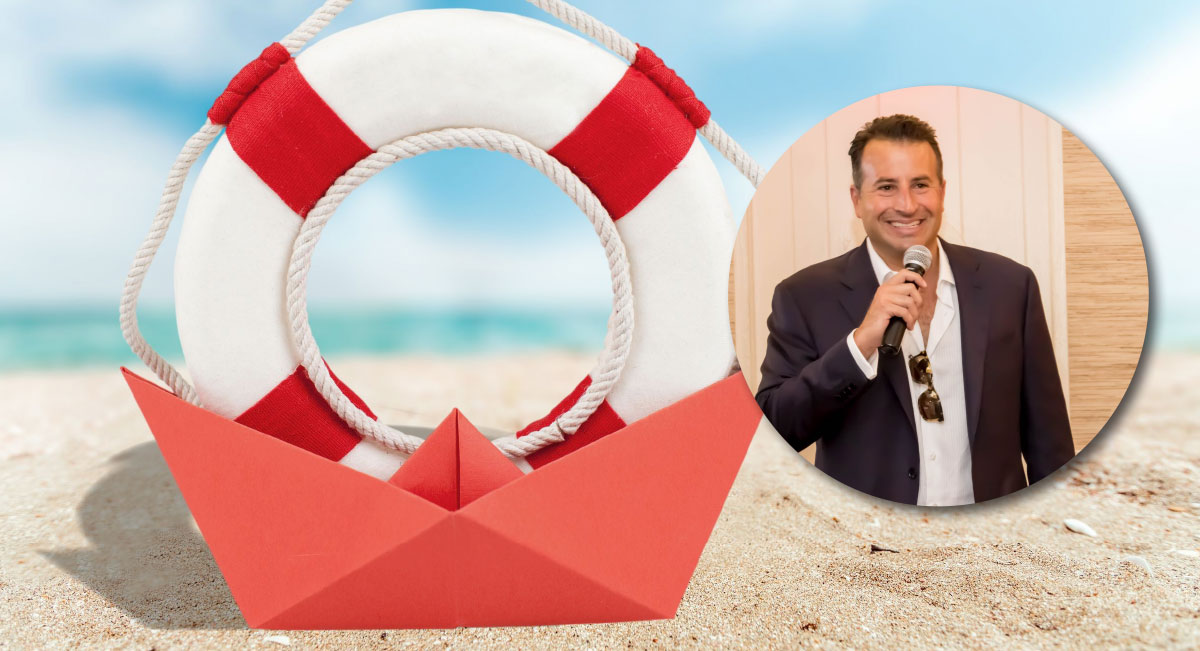 Nicolas Estrella, Jr.'s, dedication to boating safety through education via the Monica Burguera Foundation is open to all in the hopes of saving lives. "Boating accidents and deaths are preventable," he says. "As a father of 3 young boys in Key Biscayne, I know it's inevitable that they will be out on the water soon enough and it terrifies me."
The Foundation was created in memory of Monica Burguera, the 20-year-old woman who died in a tragic boating accident during the 2006 Columbus Day festivities in Miami that also killed James Noel Pou and left many others seriously injured. In partnership with the U.S. Coast Guard Auxiliary Flotilla 67 and 69, they presently provide free monthly boating safety classes in English and Spanish at the Foundation's office, the Key Biscayne Community Center, Miami Children's Hospital and other convenient Miami-Dade locations. "Since 2010, more than 5,500 students have successfully completed the program," he reports.
Though classes are open to boaters of all ages, one of the foundation's many notable achievements is that students are getting younger. Back in 2010, the number of students under 17 was a mere 15. Since then, the Foundation has successfully educated 658 youth to become responsible lifetime boaters.
The eldest of 3 children, Estrella is well-respected in the community as the CEO of Estrella Insurance, Director of Star Casualty Insurance Company, and sole shareholder of Estrella Ticket Defense Law Firm P.A. He's equally well known for his strong philanthropic nature. "I'm inspired by the fact that Florida and Miami-Dade County continue to be at the top of boating fatalities," he says. "Since Monica's tragedy, there have been a number of well-publicized boating accidents right in our backyard."
As a non-for-profit organization, the Monica Burguera Foundation depends on contributions from sponsors to help meet its operational goals. As such, they depend heavily on community involvement and outreach. All of the money raised throughout the year benefits the important work being carried out by the foundation, with the goal of raising awareness about how to stay safe on the water and avoid tragic accidents.
No one can argue that boating is one of the most popular recreational activities in The Sunshine State; it seems everyone either owns a boat or knows someone who does. Nicolas Estrella, Jr., and the Monica Burguera Foundation are spearheading the crusade to make our time spent on our beautiful waters as secure as possible all year round; MonicaBurgueraFoundation.org.