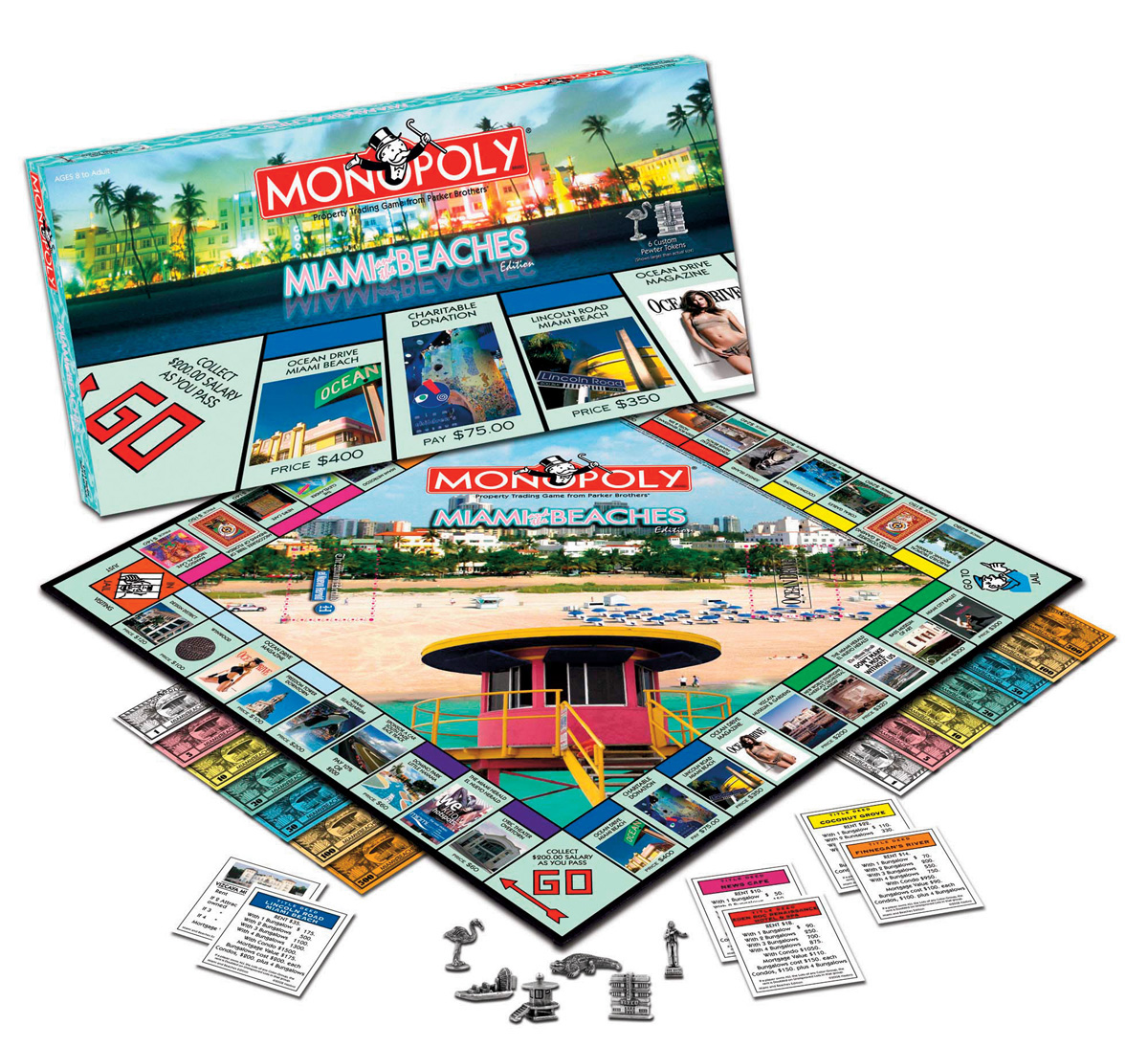 If you're a fan of our golden city, but can't quite afford to buy the entire Eden Roc Renaissance Resort & Spa on Miami Beach or the Venetian Pool in Coral Gables, the new special limited-edition Monopoly Miami & The Beaches game will allow you to do just that while letting you own, buy or sell the hottest real estate in Miami. The Miami version of the highest-selling board game of all time retails for $35 through MonopolyMiami.com and in select retailers throughout the city. Below are a few things the Miami version of Monopoly didn't include but should have:
1. Caffeine Alert:
A cup of caffecito would have made for a popular pewter token…plus it would have kept everyone alert to the inevitable "cheater." The Alligator, New World Symphony Composer, Lifeguard Stand, Flamingo, Art Deco Building and Airboat just don't give enough options for our diverse culture.
2. Housing Crisis:
Even for a Monopoly board, the prices are still a little too low to be realistic. A mere $350 to buy all of Lincoln Road? Really? Worse yet, the houses and hotels aren't up to Miami's discerning standards. Mixing up the real estate pieces with different colors and architectural styles would have been more representative of our market — and tastes.
3. Pay to Play
One look at the board and any savvy Miamian has to wonder how many sponsorship deals were cut to allow only a handful of brands to reserve their space on the board. A more inclusive variety (paid or unpaid) would have made the game more authentic and enjoyable for residents and visitors alike.
A Recession X-Mas
Q: Due to the crumbling stock market and dismal economy, we won't be able to get our pre-teen son and daughter everything on their holiday wish list this year. It just breaks my heart to think this will be the first time my husband and I won't see them overjoyed when they open up their presents. I'm worried that they'll resent us or worse yet: They'll tell all their friends they didn't get what they wanted because mom and dad are going through some hard times! We'll be the laughing stock of the neighborhood! We've only been living on the island for a couple of years, so this is definitely not the type of PR we're looking forward to! Is there anything we can do to diffuse the situation?
A: I always like to say, "There's always a teaching moment." This is certainly the best time to teach your children, especially pre-teens, how the economy has made a change on many individuals and families. You are not alone. Many professionals, bankers, investors, and sales people have called me with similar problems as yours — and even worse. Children need to know that life is not always going to be full of roses. There will always be challenging and difficult times. By simply explaining to them, without instilling fear, that money is not everything, they will be learning a valuable lesson. Although mom and dad are going through some hard times, being together and supporting each other with and abundance of love is greater than any wealth in the world. The economy will always bounce back but the time to be together and learn from life's experiences is now.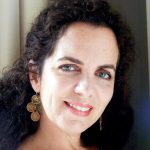 › Lisette Beraja of Beraja Counseling Center is a Licensed Marriage and Family Therapist with more than 10 years of experience working with children, adults, couples and families. If you have a question you'd like answered in a future edition of Key Biscayne Magazine, email it to Editor@KeyBiscayneMag.com or Lisette@Beraja.com. Due to high volume, we will not be able to respond to all submissions. All names will be withheld to ensure the privacy of our readers.
"Not too hot. Extra chocolate. Shaken, not stirred."
—Little Elf Judy in The Santa Clause (1994)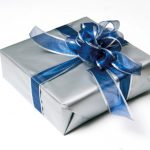 Yes Sir
Only 31% of Americans will buy their bosses
a Christmas present this year.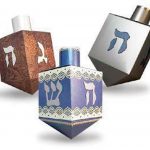 Chanukah Song
I Have a Little Dreidel
is considered the most popular Chanukah song
in the world.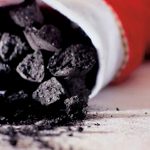 Merry X-Mas
As many as one in four children can expect to get some coal in their stocking this year, even if it's just a joke from Santa.