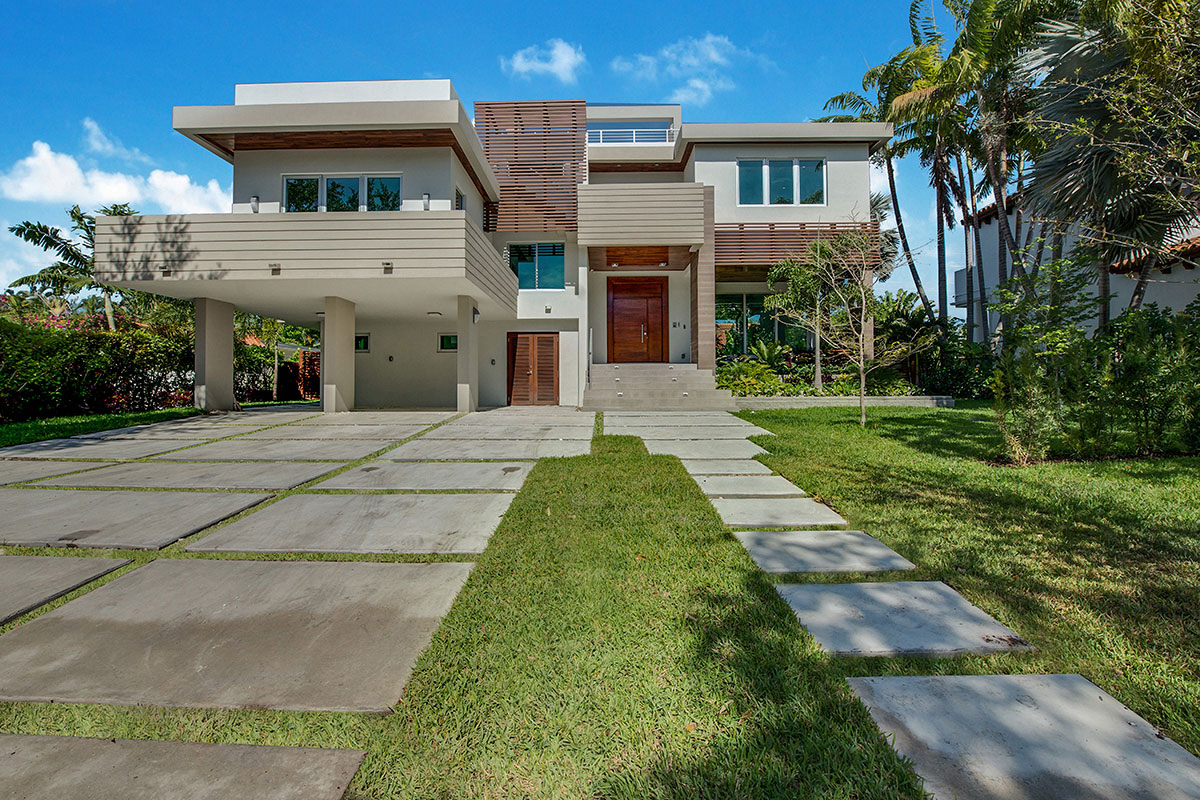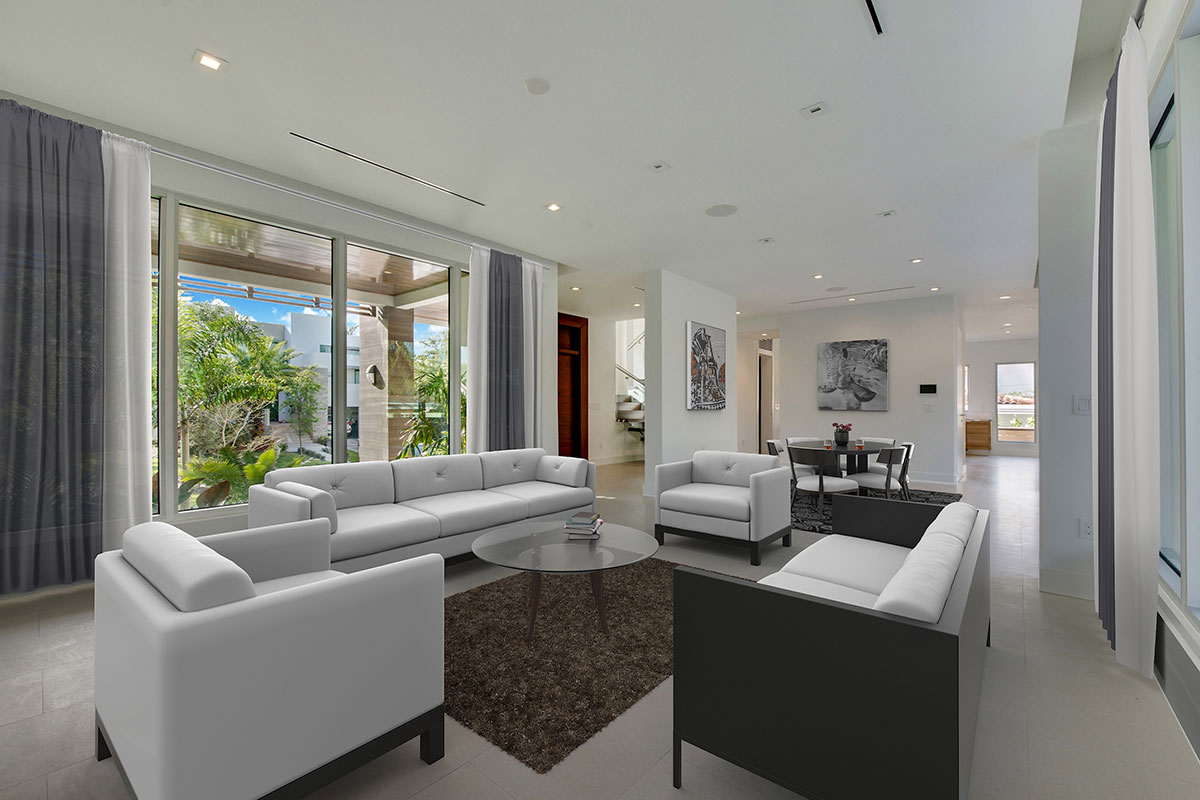 The open living area with integrated dining yields a welcoming and warm ambiance.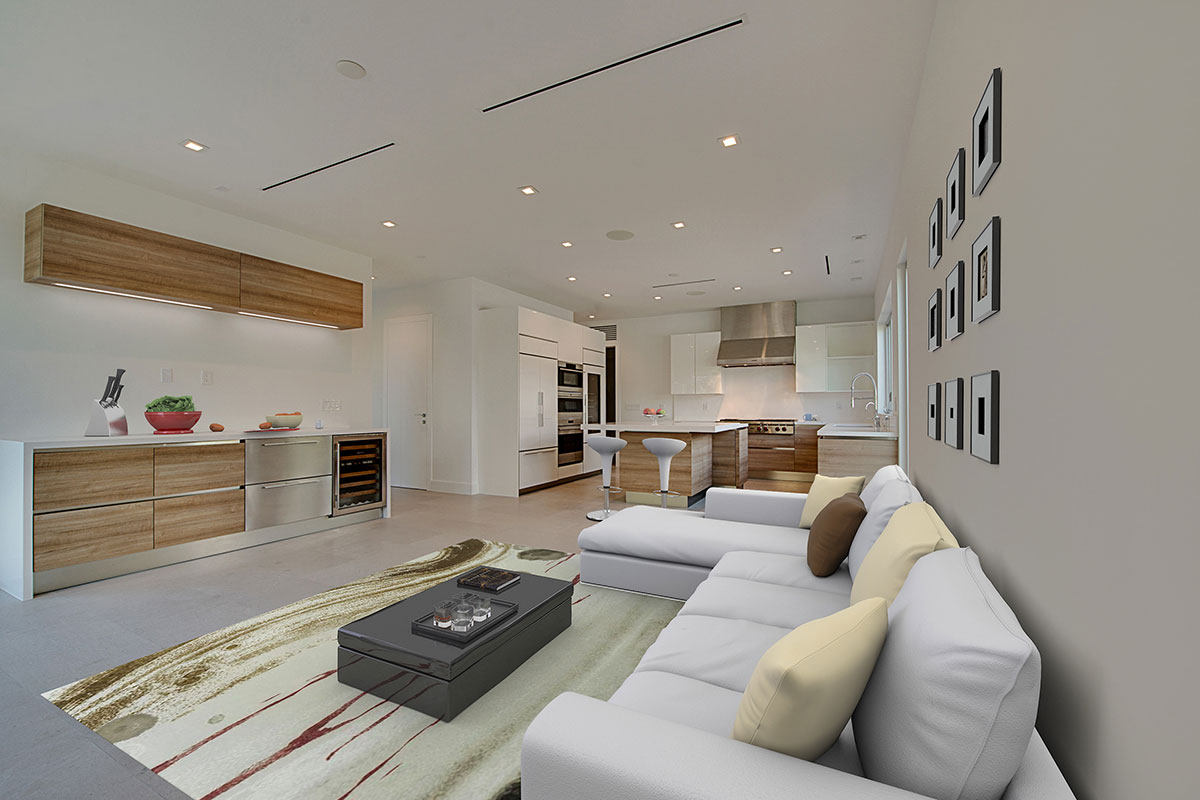 The open kitchen floorplan with family room features top-of-the-line appliances throughout.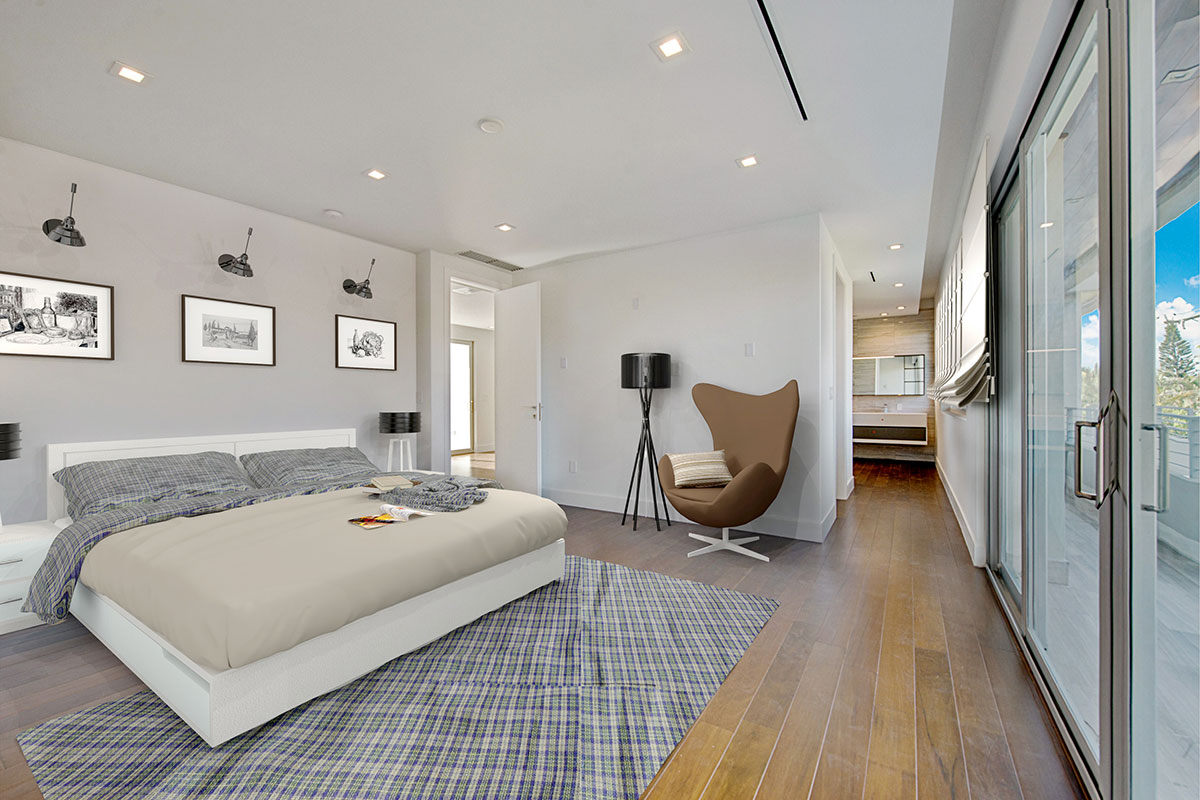 The master bedroom overlooks the pool and features its own private balcony.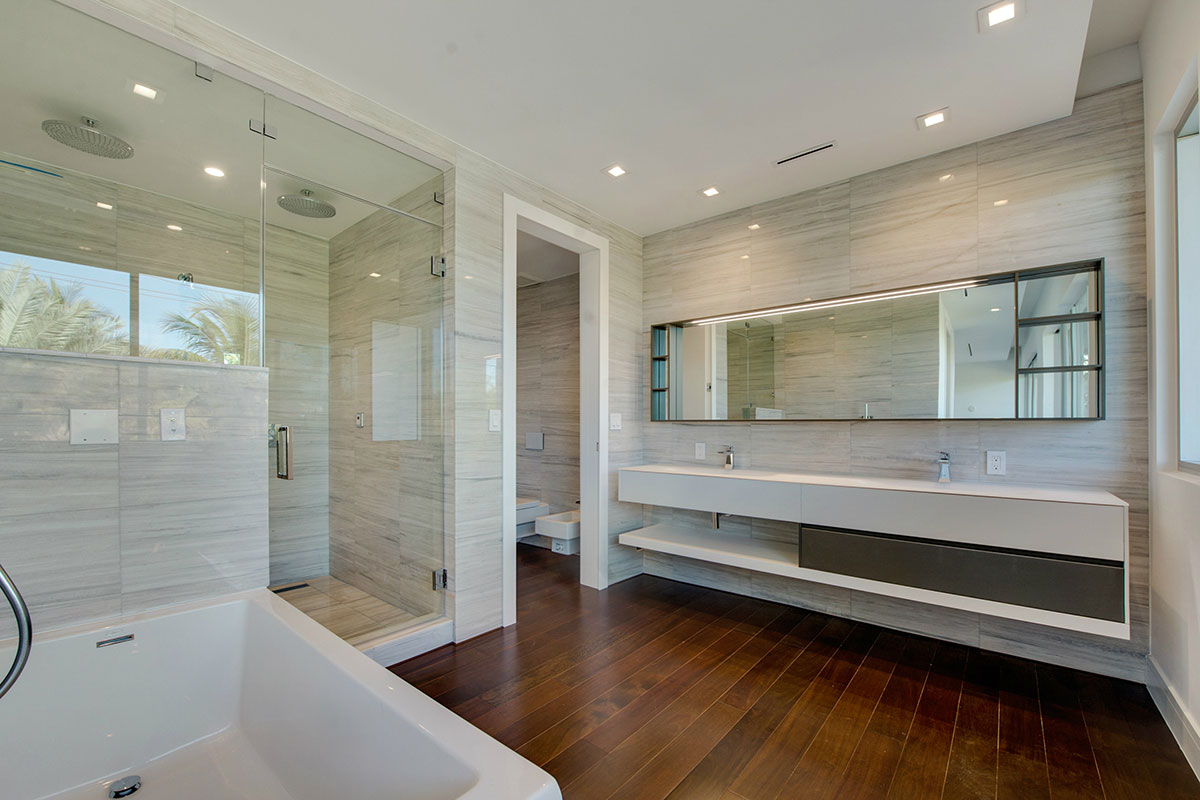 The spacious master bathroom showcases top-of-the-line Mia Cucina cabinetry.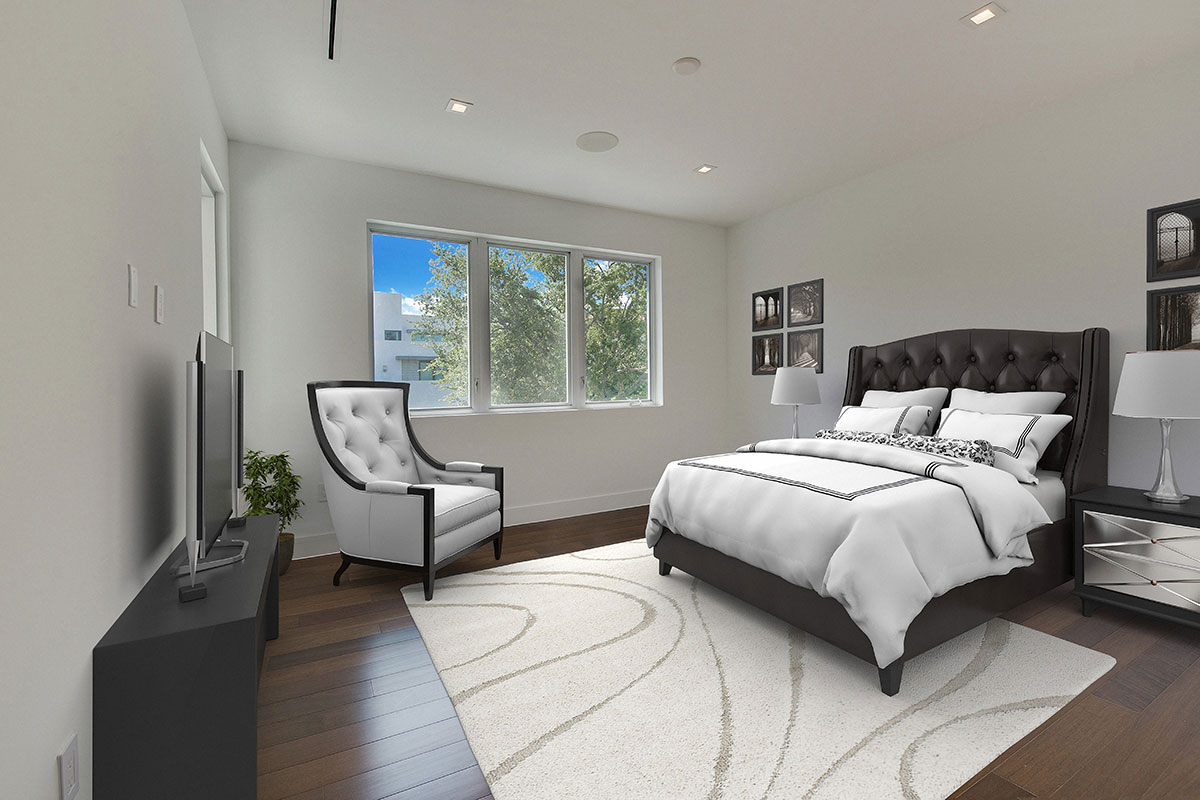 Every room in this home features tons of natural light and ample space for maximum comfort and style. This bedroom features recessed lighting and beautiful wood floors.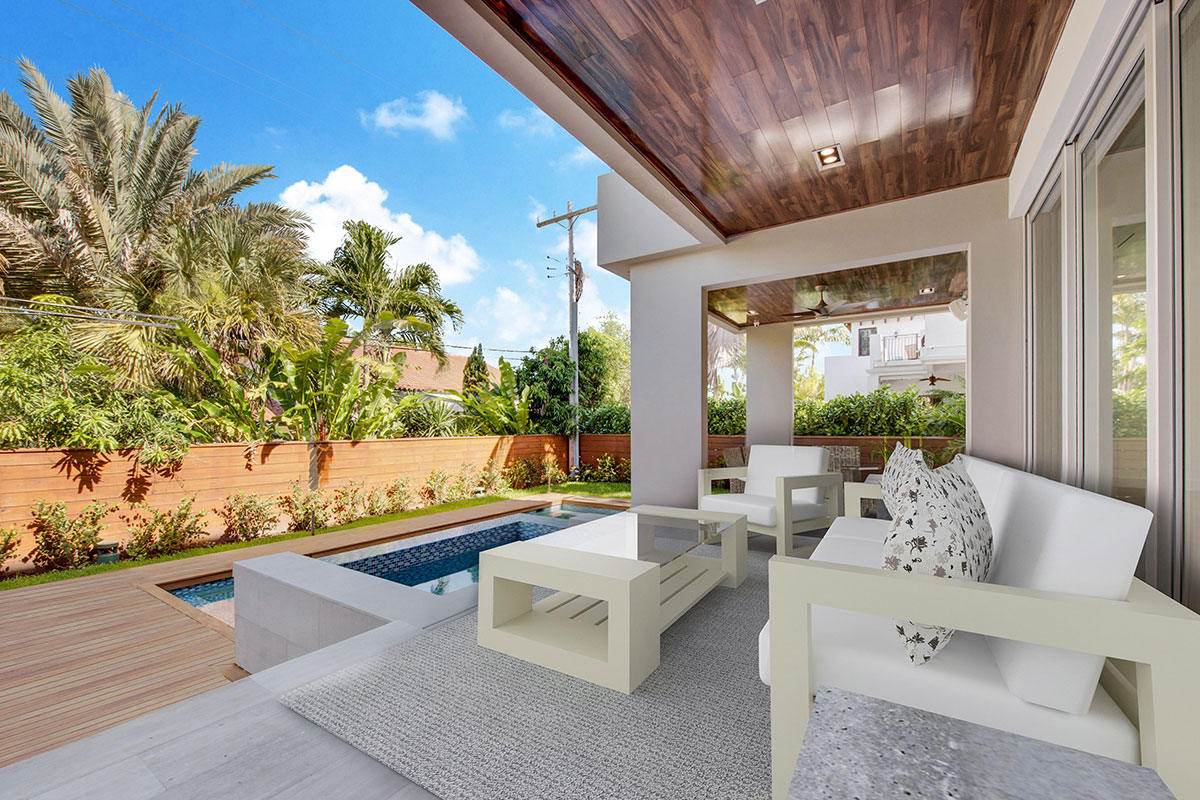 This stunning terrace opens up to the outdoor area of the home, complete with integrated Jacuzzi and pool to enjoy a perfect Key Biscayne day with family and friends.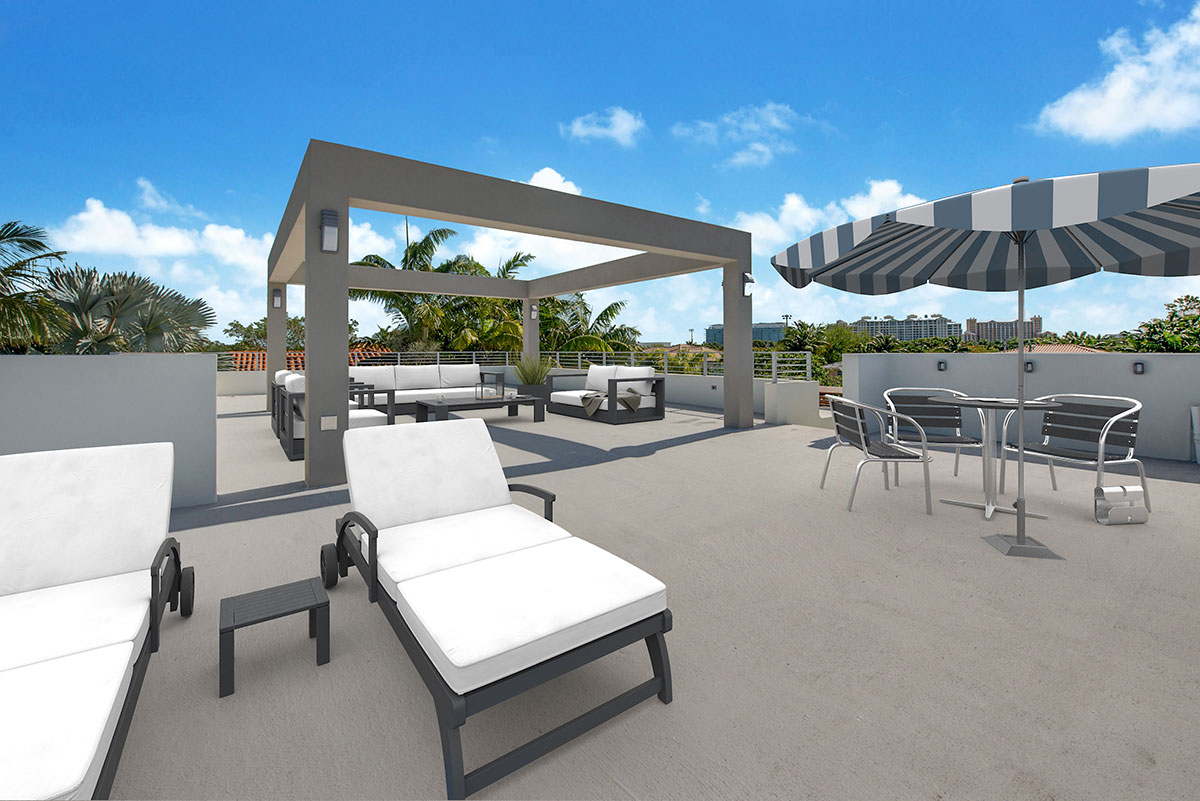 The rooftop is the ideal spot to host intimate gatherings and cocktails at sunset.