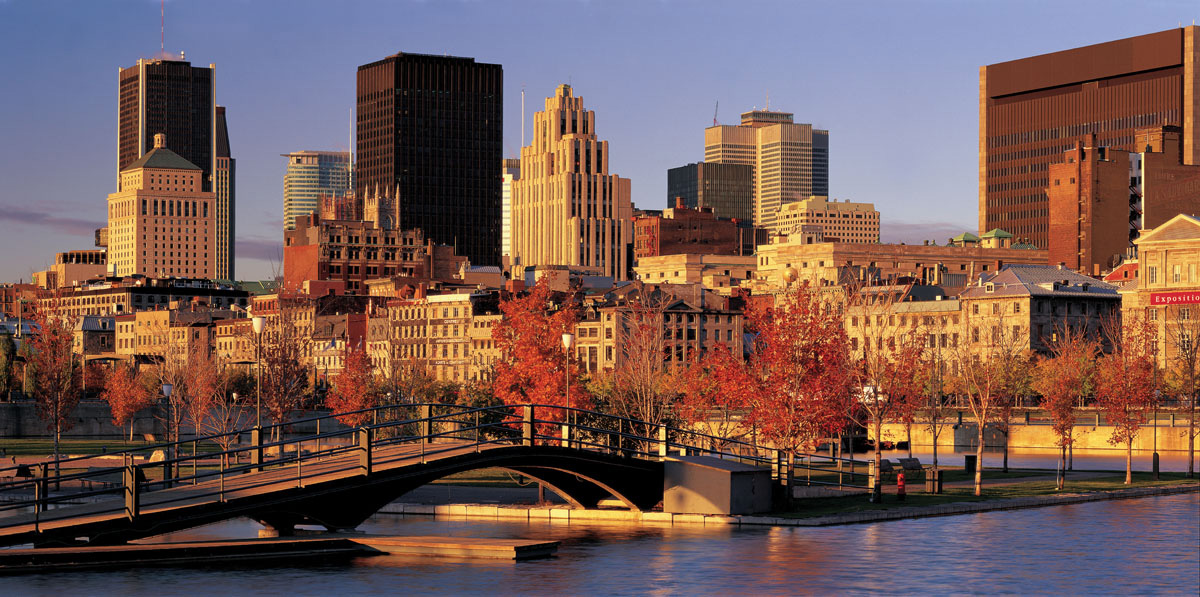 Situated on the historic St. Lawrence River, Montreal is a gorgeous French-speaking city renowned for its scenic landscape, historic charm, fabulous museums and gastronomic delights. My lover Dan and I sampled some of its pleasures on a recent weekend getaway. If anything, the winter chill only heightened Montreal's romance as the city invited us to enjoy one cozy attraction after another.
Our home for the weekend was the beautiful Auberge du Vieux Port. This lovely 27-room inn was perfectly situated in Old Montreal. Once the original walled city center, Old Montreal has maintained its quaint historic flavor. Cobblestone streets are lined with weathered stone buildings, housing boutiques, inns and cafés. The Auberge du Vieux Port certainly fits its historic location: our room came complete with exposed ancient stone walls and wooden beams, as well as an entirely modern double Jacuzzi.
For our first morning in the city, we ventured out to the Italian quarter to do a bit of shopping at the Marché Jean Talon. This massive covered marketplace is packed with stalls selling everything from whole goose livers to locally produced sausage. The counters of the vegetable sellers came together to create a virtual rainbow of produce. I saw peppers in every shade imaginable including deep purple and pale blue. Most stalls also put out little slices of their wares to sample. We snacked on plump grapes and juicy tangerines as we made our way through the aisles.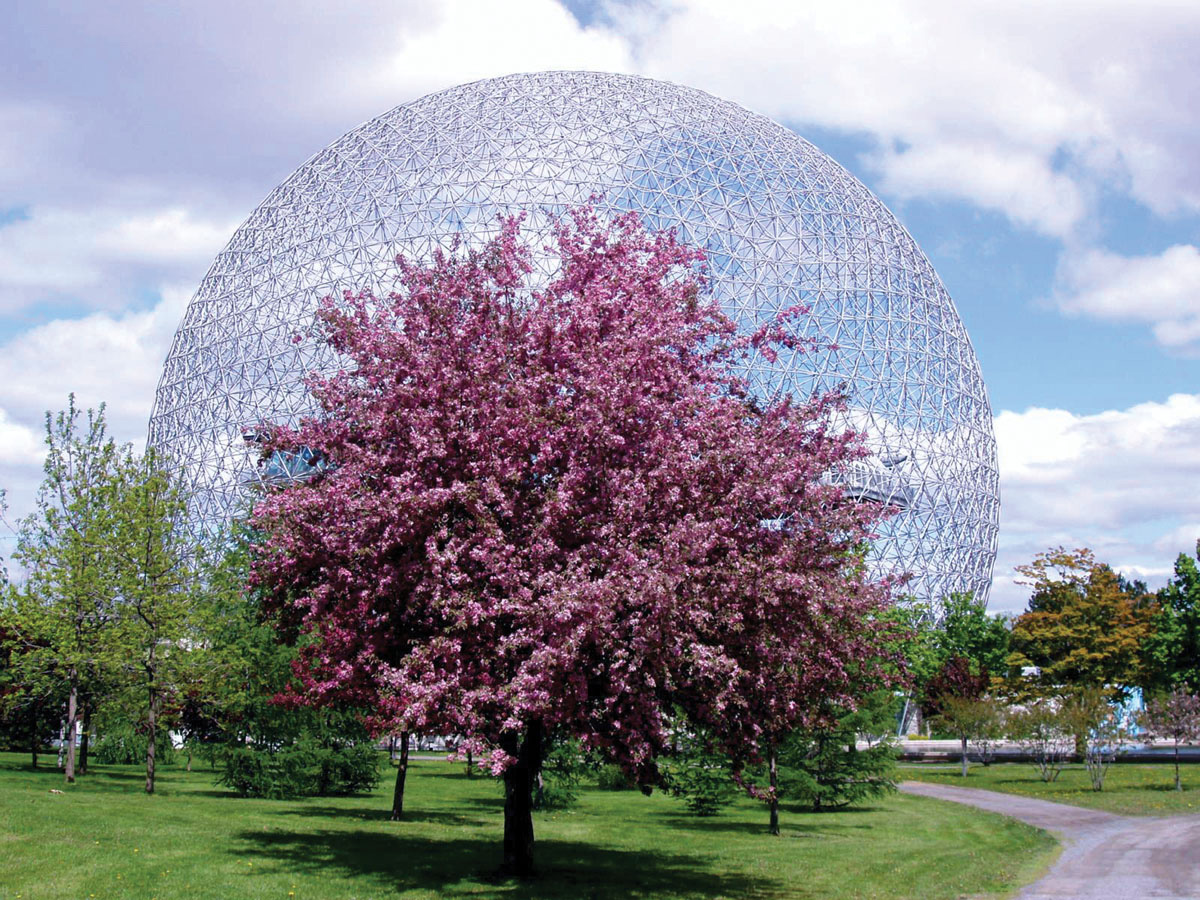 We whiled the afternoon away at Montreal's world-class Musée de Beaux Arts. While the museum boasts excellent collections of European and Canadian paintings, my favorite galleries were the Decorative Arts, an eclectic mix of items from the 16th to 20th Century. We were also lucky enough to catch a traveling exhibition of the paintings of John William Waterhouse.
All our wandering throughout the day gave us quite the appetite. We decided to satiate our hunger at Le Queue de Cheval, arguably Montreal's finest steakhouse. La Queue de Cheval is known for its "dry aged" USDA prime corn-fed beef — which is another way of saying "probably the best steak you've ever tasted." We started off with a dozen Malpeque oysters, then Dan sampled the "Lou's Cut" rib eye while I went for the bone-in filet mignon. My filet was melt-in-your-mouth tender, and the aging gave it a uniquely delicious flavor profile that I wasn't excepting, but gobbled up happily.
We enjoyed dessert back in our hotel: a bottle of ice cider, a sweet little surprise produced at some of Quebec's many apple orchards. Taking their cues from the icewine makers of the Niagara region, the craftsmen who produce Quebec ice cider let their apples hang on the trees until they freeze late in the season. The fruit is then pressed, releasing a syrupy, golden nectar. We drank it chilled in our cozy room along with some foie gras and local goat cheese we'd bought that morning.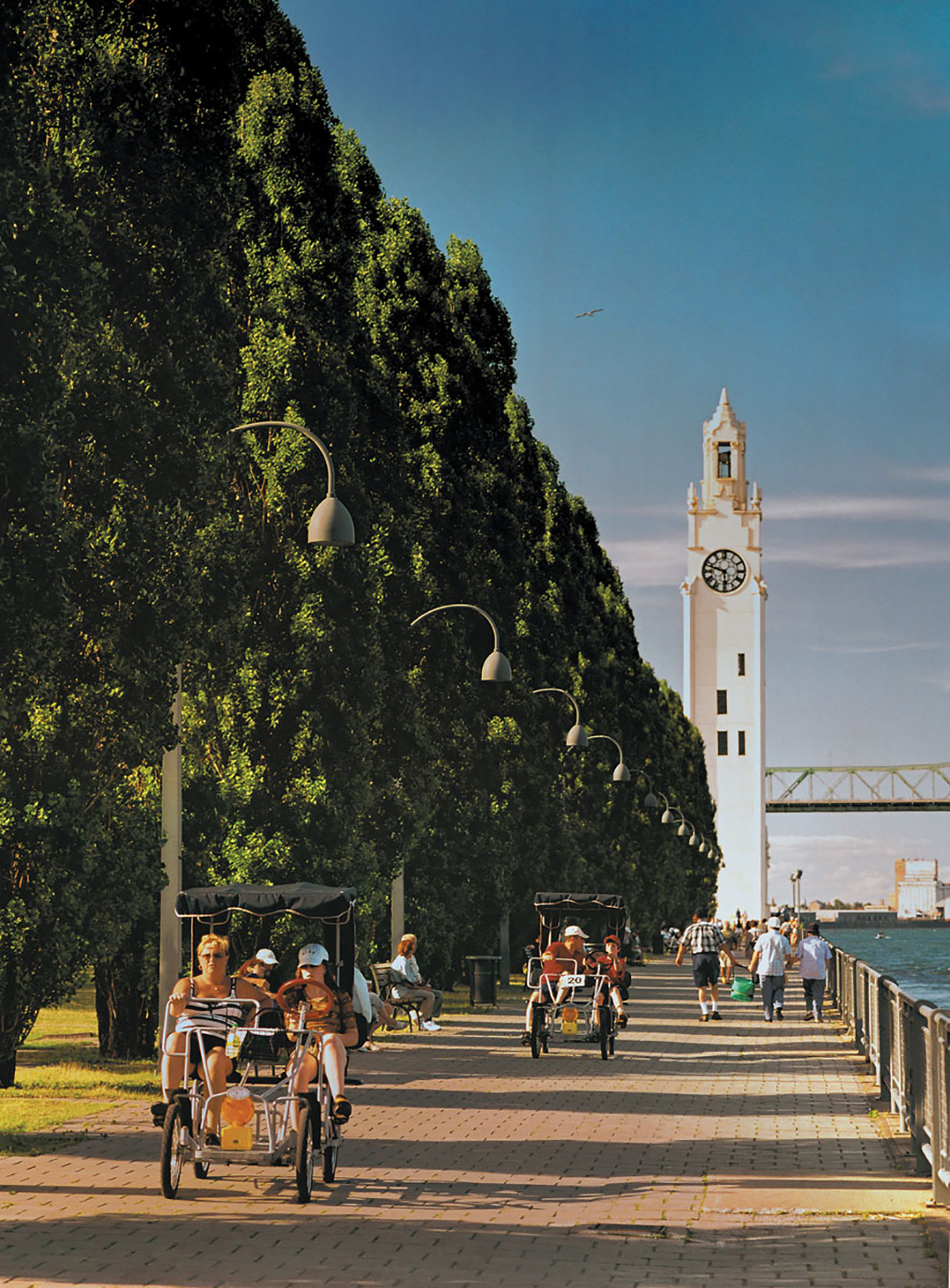 The next day, we explored one of Montreal's most unique and modern attractions: The Biodome, a massive facility which houses four unique ecosystems: a tropical rainforest, a temperate Laurentian forest, a St. Lawrence river marine ecosystem, and a little slice of both the Arctic and Antarctic regions. We started our journey watching brightly colored parrots flit amongst the vines and palms of a tropical jungle, then traveleled undernearth — yes, I did say underneath — the St. Lawrence River, gazing out at hundreds of species of fish. Finally we watched both puffins and penguins play amongst the icy rocks.
After all that adventure, we'd worked up something of an appetite, and a deep thirst.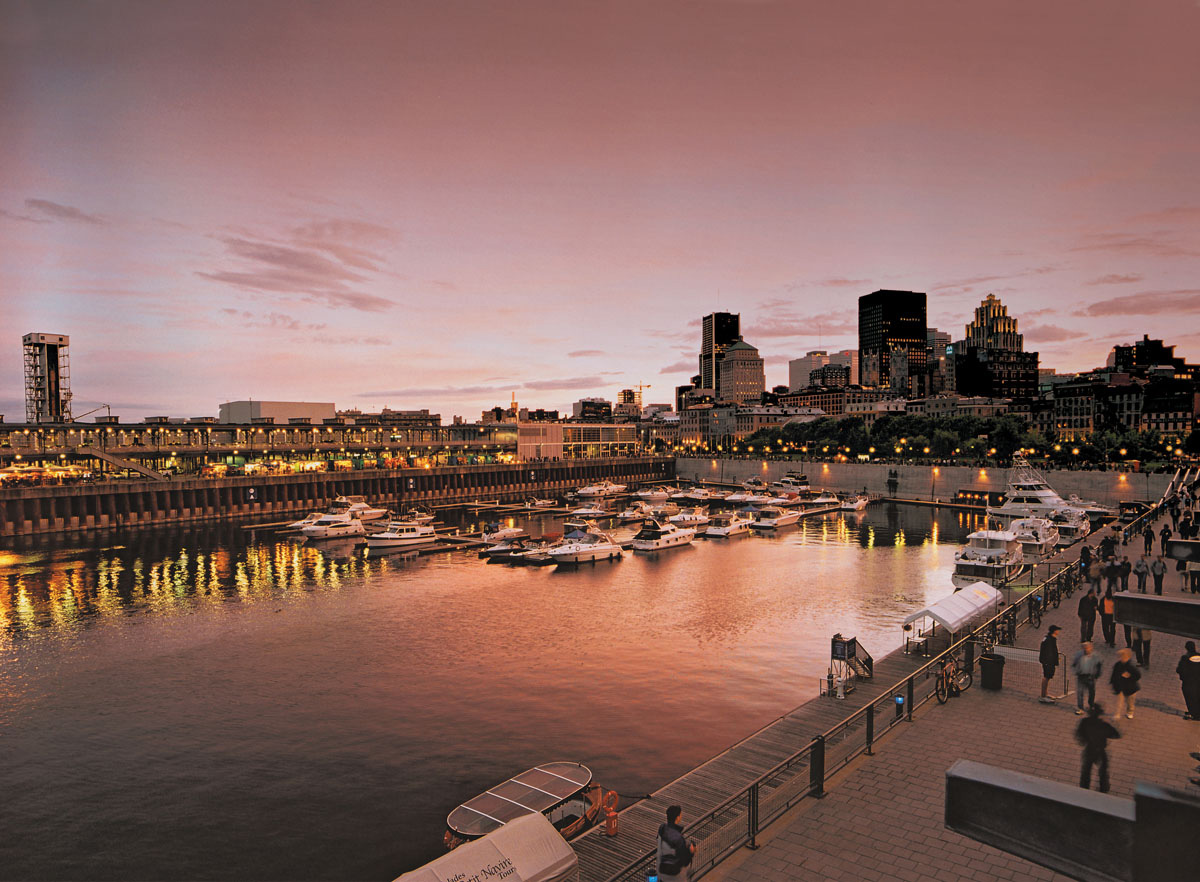 Luckily, Montreal also abounds with classy brewpubs like Les 3 Brasseurs on St. Catherine Street. We made sure to sample each of Les 3 Brasseurs' signature brews — my favorite was the full-bodied red, while Dan preferred the malty brown. But the pièce de résistance was Montreal's signature snack, poutine, a steaming plate of French fries smothered in gravy and gooey cheddar cheese curds. It's quintessential Montreal, a city of world-class culture and elegance that hasn't forgotten its rough — and savory — peasant roots.