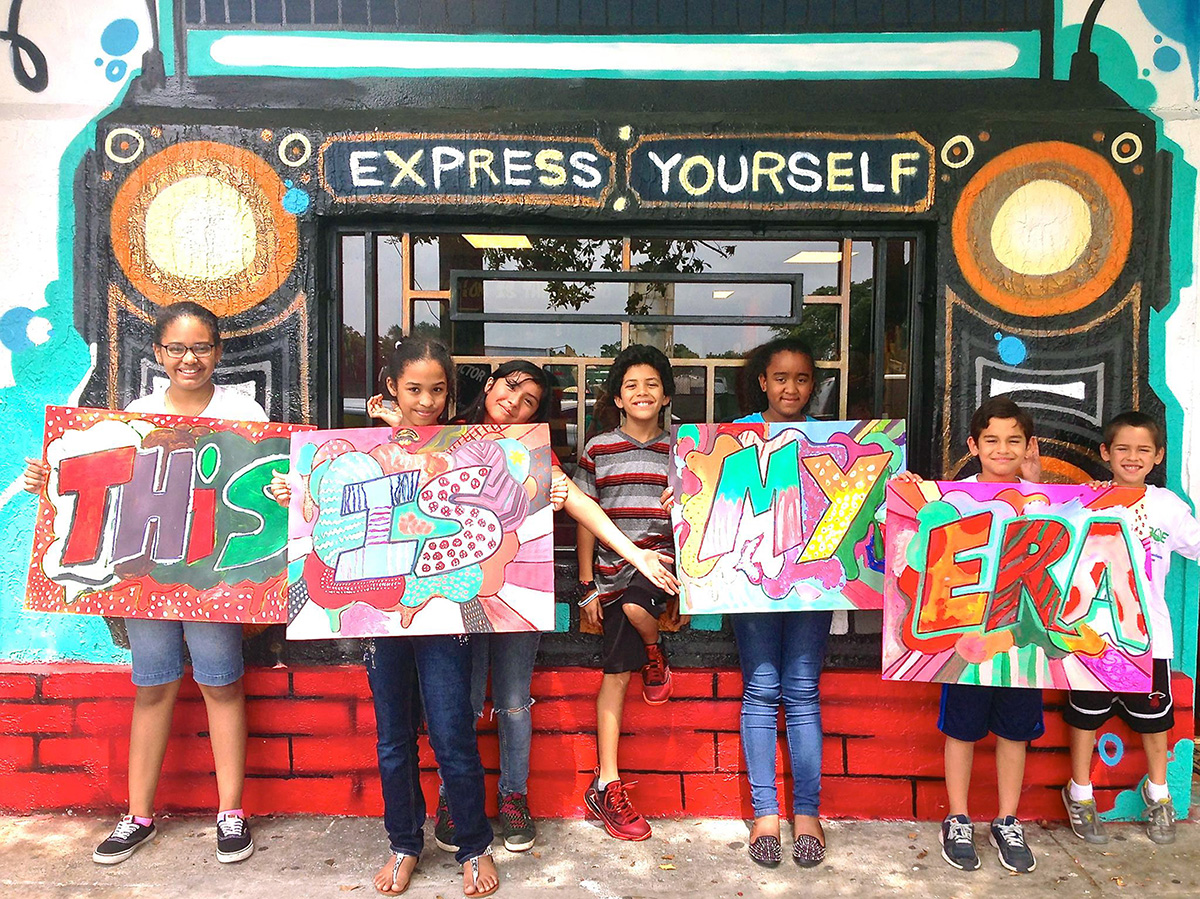 For nearly 15 years, Ian Welsch has been actively involved in the enrichment and education of children. Before launching The Motivational Edge, Welsch, who has a B.S. and Masters Degree in Education from the University of Bridgeport, was an educator in the Miami-Dade County Public School System. "I created The Motivational Edge in 2008 because I saw a dire need for a more progressive and relevant approach to education, primarily dealing with urban youth," he says. "I had worked as a teacher at Melrose Elementary School for 4 years and consistently infused hip-hop and the arts into my lessons, and my students flourished!"
He started The Motivational Edge with the hope of finding a way to engage thousands of kids who would have never had the chance to come through the organization's doors. Since launching in 2008, Welsch, who serves as the CEO, has lead The Motivational Edge to great success with programs that provide a creative outlet for artistic expression while integrating literacy and other educational components into the experience of creating art. Success in school is a vital part of Motivational Edge's mission, therefore, free tutoring is available for all youth, and is mandatory for students who want to participate in music and arts classes but are struggling in school.
Passionate, committed and determined, Welsch has poured his heart and soul into this endeavor and has helped develop successful programs like The Art Of Creative Writing & Lyrical Expression where under-resourced youth are taken on a journey through creative writing, song writing and lyrical expression, while at the same time offering a rare and safe outlet for them to positively express themselves, without being judged.
Other favorite programs are Urban Arts Expression, a class that serves as an artistic platform for self-expression and grief-expression; and Dance Expression, a course that offers youth a much-needed form of fitness, self-expression and dialogue amongst each other through dance. "We harness each youth's potential agility and grace, giving them the opportunity to bond over dancing in the same way they bond over toys, games, organized sports and other mutual interests," says Welsch.
With various centers and program sites around Miami-Dade County, Welsch proudly shares his latest milestone: serving 200 students per week on a regular basis. "They are walking testaments that music and the arts are extremely powerful learning tools to engage, educate and empower the next generation."; TheMotivationalEdge.org.