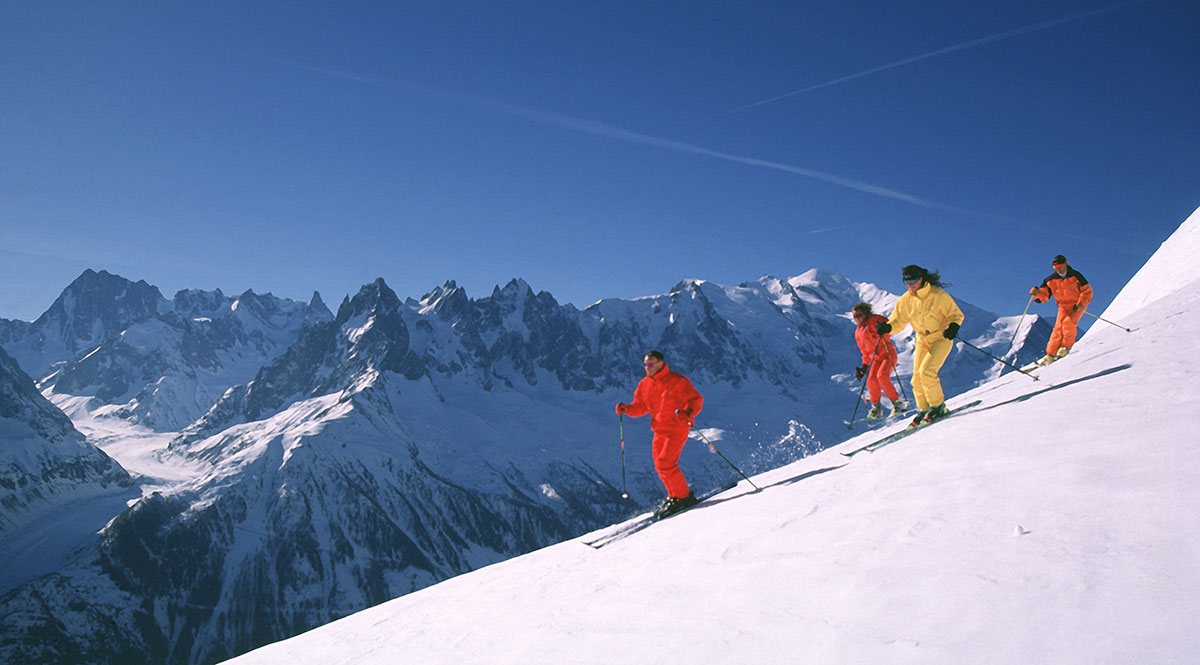 Speak to Eduardo & Ana Paula Gaz, Founders & Principals of elite travel agency SkiUSA, and one doesn't get the feeling you're talking to the commanders of a steady and staid series of continent-crossing corporations widely regarded as elites in their field. No, the bouncing buoyancy and rapid-fire delivery of their information-saturated soliloquies, the easy laughs that LOL off Ana Paula's tongue, the sudden gravitas Eduardo assumes when talking of matters he considers of great importance, all bear instead the signature joi de vivre of hopeful innovators, of garage-level startup savants eager to break their vision across the world. And that's just what makes Eduardo, Ana Paula and all the top-tier team members at Key Biscayne-based SkiUSA such swimming successes; they know firsthand the joy, the release, the sheer élan at being able to successfully translate a dream into a reality, and wish for nothing more than to pass that passion (along with some substantial savings) on to their customers.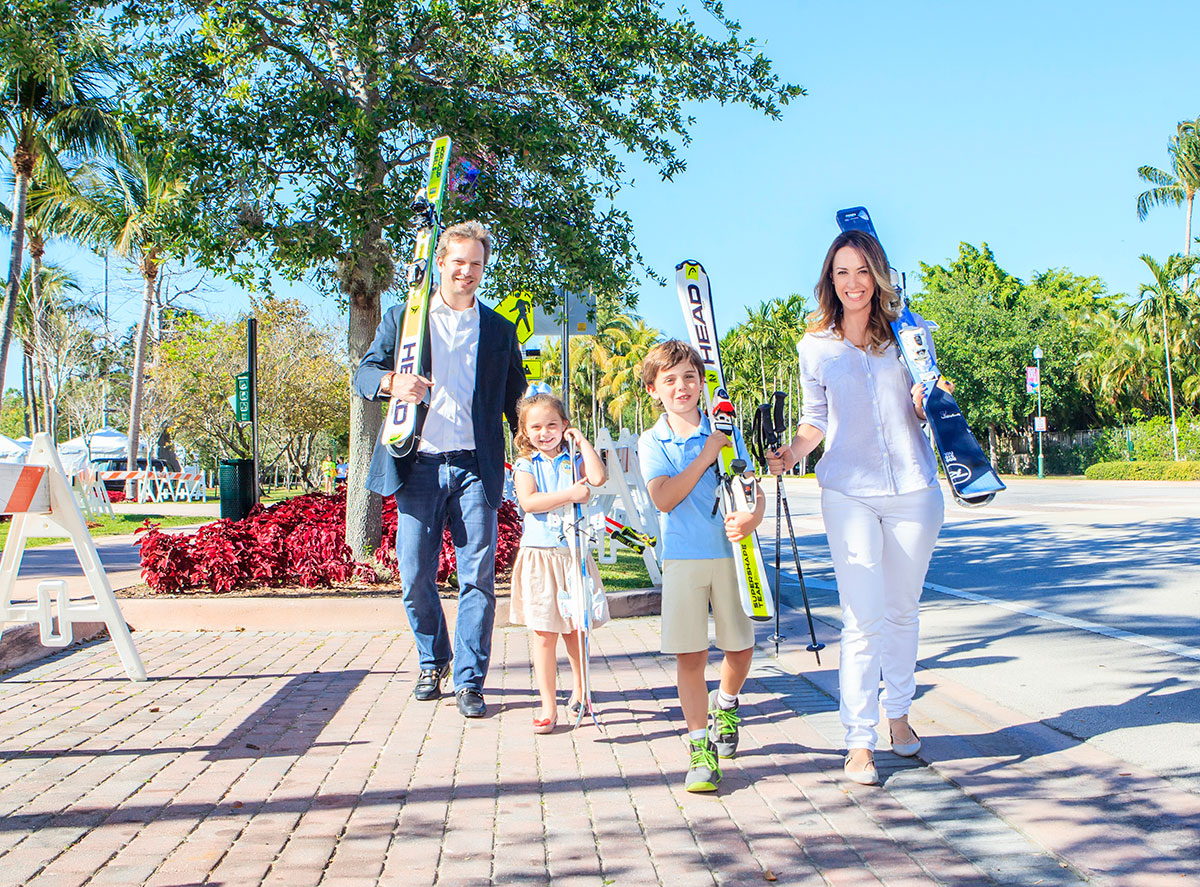 Initially an eager-eyed law student intent on a career in that most venerable of vocations, Eduardo Gaz pivoted professional interest when he realized the positive tenor of his current field while interning at a travel agency. "On the law side, I was always dealing with problems," he says. "On the travel side, it's all about making people happy." Capitalizing on early success in the travel game, and passionate about the benefits a ski-filled recreation can provide to those in more tropic climes, 1997 saw Eduardo launch his own ski-tour agency in his native Brazil, a venture which only truly took off when his wife, Ana Paula, joined the team. "When she stepped into the business, we had 12 employees — we're now at 120," says Eduardo. "Her influence has literally grown this company tenfold." Combining Ana Paula's marketing experience with the breadth and depth of Eduardo's operational expertise, SkiBrazil skyrocketed from a humble, family-based firm to the #1 ski-tour operator in the ever-expanding Latin American market. And so it was, buffeted on the winds of 20 years of success in an equally counterintuitive market, that the Gaz's and their team of travel professionals set their sights on paradise, opening Key Biscayne-based SkiUSA in Sept. 2016. Inured to any protests regarding the logic of locating a ski-tour operator so far south of the snowbelt, where other innovators would quake in their snowshoes, the husband-wife duo are hungry for the challenge. "When we started this business 23 years ago in Brazil, there was no snow culture whatsoever," says Eduardo. "We didn't service a market, we created a market. We've been doing the same thing in Key Biscayne and we've loved every single minute of it."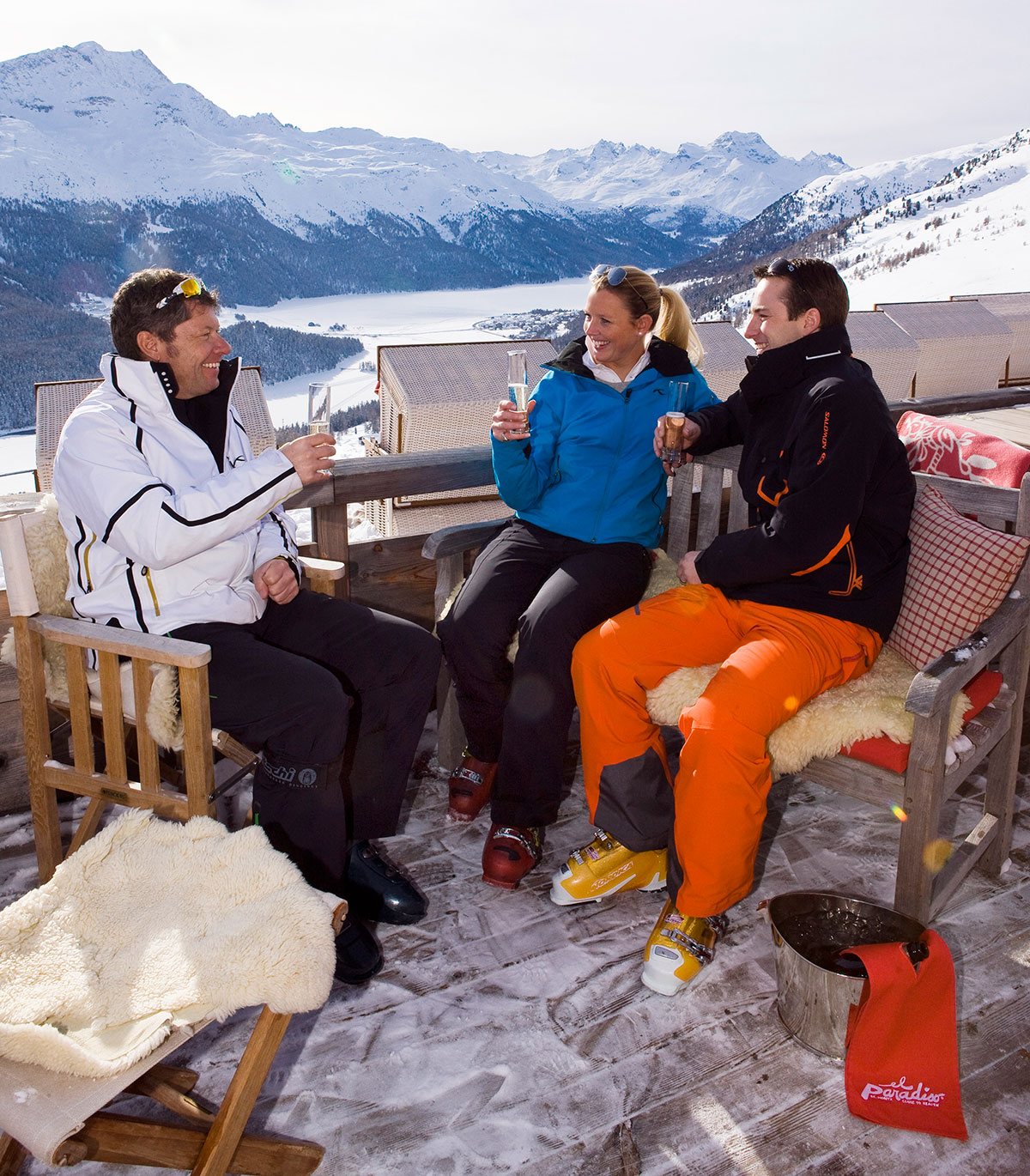 Traditional entrepreneurs aware of the personable nature of island living, Eduardo & Ana Paula see a triumphant factor setting them apart from big-box outlets: When you call SkiUSA, any time, day or night, a person picks up the phone. Although boasting a clear and concise website that proves this is an agency well-versed in the modish methods of modern business life, the SkiUSA team is determined to give customers the option of a carefully catered package simply impossible to provide via more artificial means. "No matter how advanced the system, there's no way a computer is going to know your daughter likes hot chocolate in the morning and you son prefers it at night," says Eduardo. "There's no automating a truly personal touch, and that's the part of the experience that we're passionate about, that's what turns something into a really great vacation."
What's more, perhaps the most shocking aspect of such a captivatingly curated experience is that it's often supplied at a better pricepoint. "Everyone thinks the online services are cheaper, and it's just not true," says Ana Paula. "We have an in-depth knowledge of promotions that these online vendors can't compete with. We're the only place that offers both cheaper prices than the regular travel websites and an increase in quality of service that can't be beat."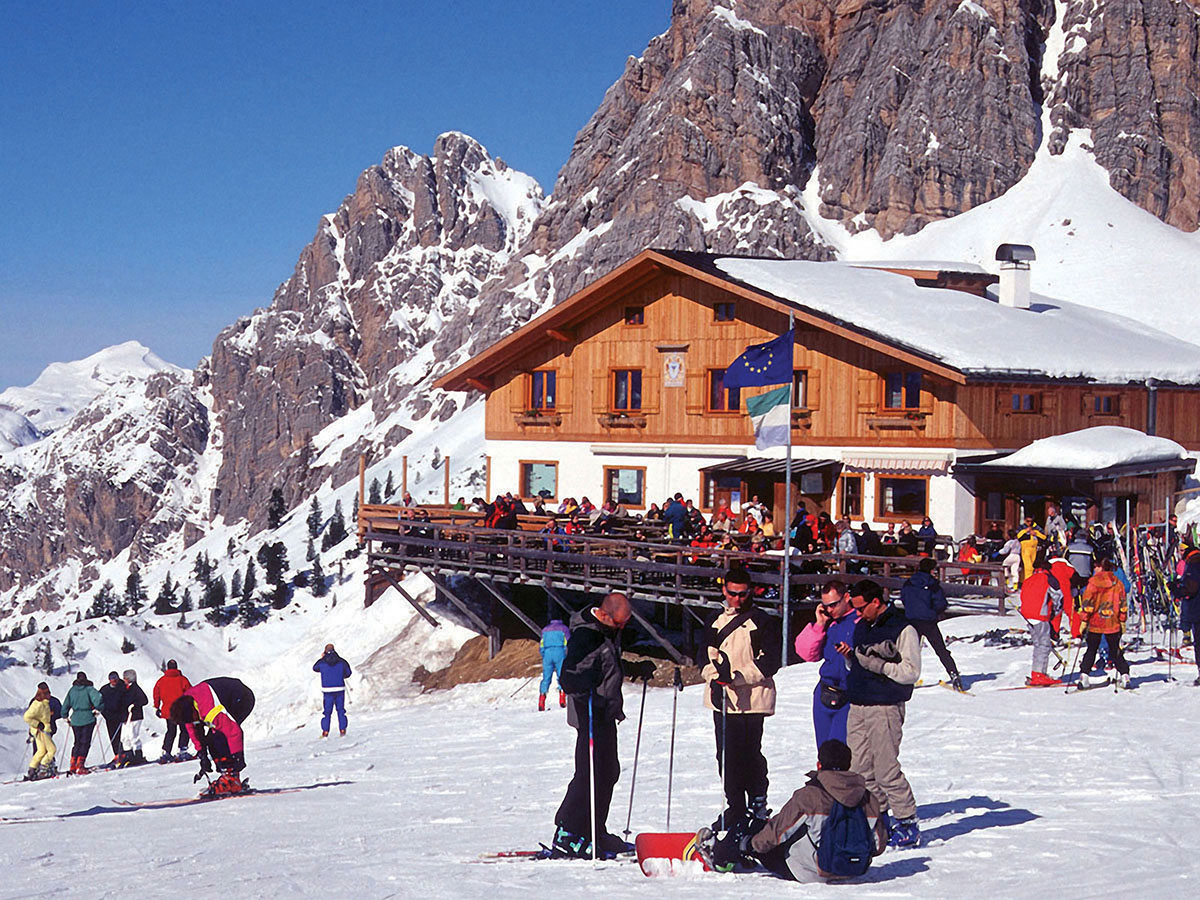 Not only substantial in savings, SkiUSA sees themselves principally as helping families retain that singularly non-renewable resource we seem to never have enough of: Time. "We're parents of small children, and we're a part of this community," says Ana Paula. "We know that parents are busy with their work, even children have so many activities these days. We can help you hold on to that quality time that's just so precious."
More than the savings, more than their peerless concierge touch, it's the familiarity with their customers' situations that ensures SkiUSA always produces top-notch experiences. As passionate skiers deeply aware of the constraints that accompany traveling with children (the Gaz's two children, Alice, 6, and Leo, 8, currently attend Key Biscayne Community School), whether you're on your first ski-centric family outing or a thrilling 4-day heli-skiing extravaganza, whether snug and secure in the domestic sphere or on a more daring continental vacation, Eduardo, Ana Paula and their team have been there, slaloming the same slopes, enjoying meals in the same lodges and dealing with the same smattering of minor frustrations that accompany any vacation. "We contribute to the PTA, we sponsor Winterfest, our clients are our neighbors, our friends," says Eduardo. "Our goal is to introduce them to experiences we think they will find extremely enjoyable!"
So take heart, Key Biscayners. Whenever your career and schedule seem a strain, whenever even the paradisiacal village life seems lacking, whenever the stifling smother of the summer heat becomes unbearable, take a step back and breathe easy. That ultimately relaxing recreation, that fantasy ski-fueled sabbatical you've always dreamed of but have been too busy to take is only a phone call away.
SkiUSA is located at Espirito Santo Plaza, 1395 Brickell Ave., Ste. 900 in Miami. To custom-tailor the vacation of a lifetime, call 305.735.2100 or visit SkiUSA.com.