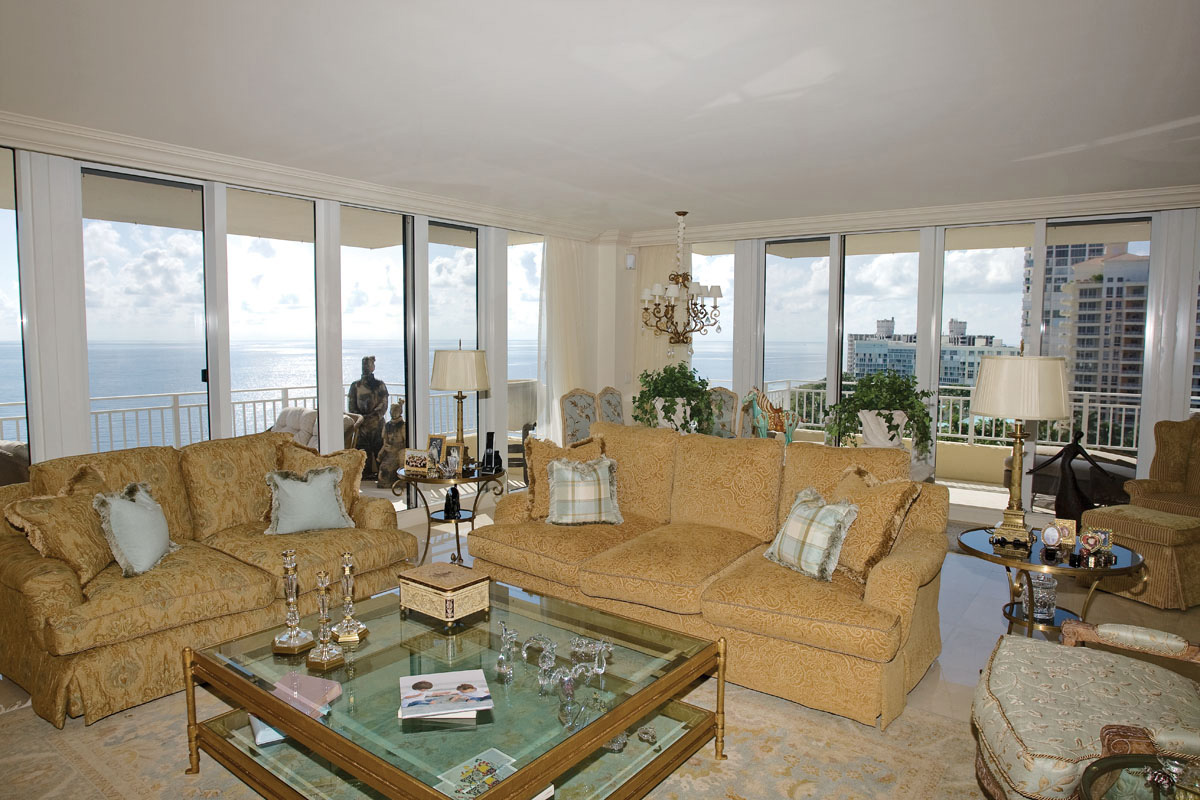 Space, light and views help define this luxurious living room. The elegant room has several sitting areas with an eclectic mix of styles and materials all blended to create a harmonious, homey feel that flows throughout the rest of the apartment.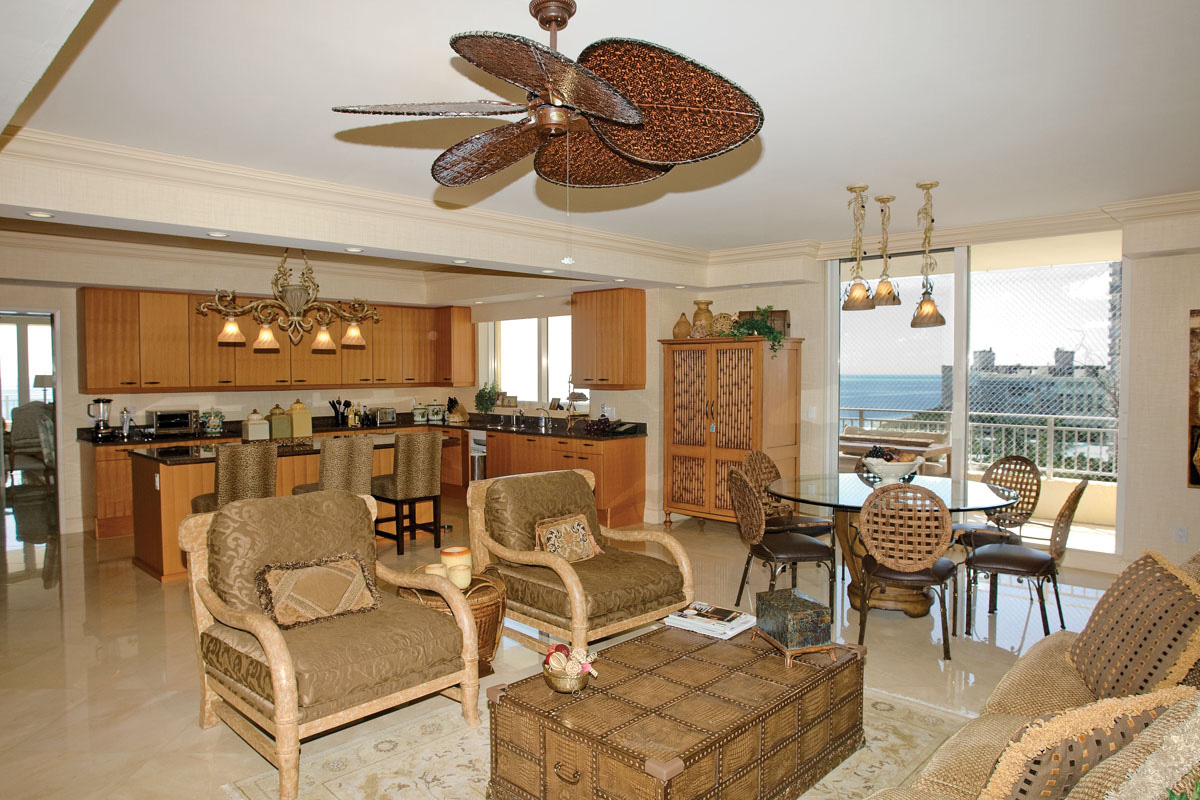 This part of the house serves as a kitchen and family room. Elegant, European cabinetry, and large, comfortable pieces of furniture, help to create a cozy gathering place for the whole family.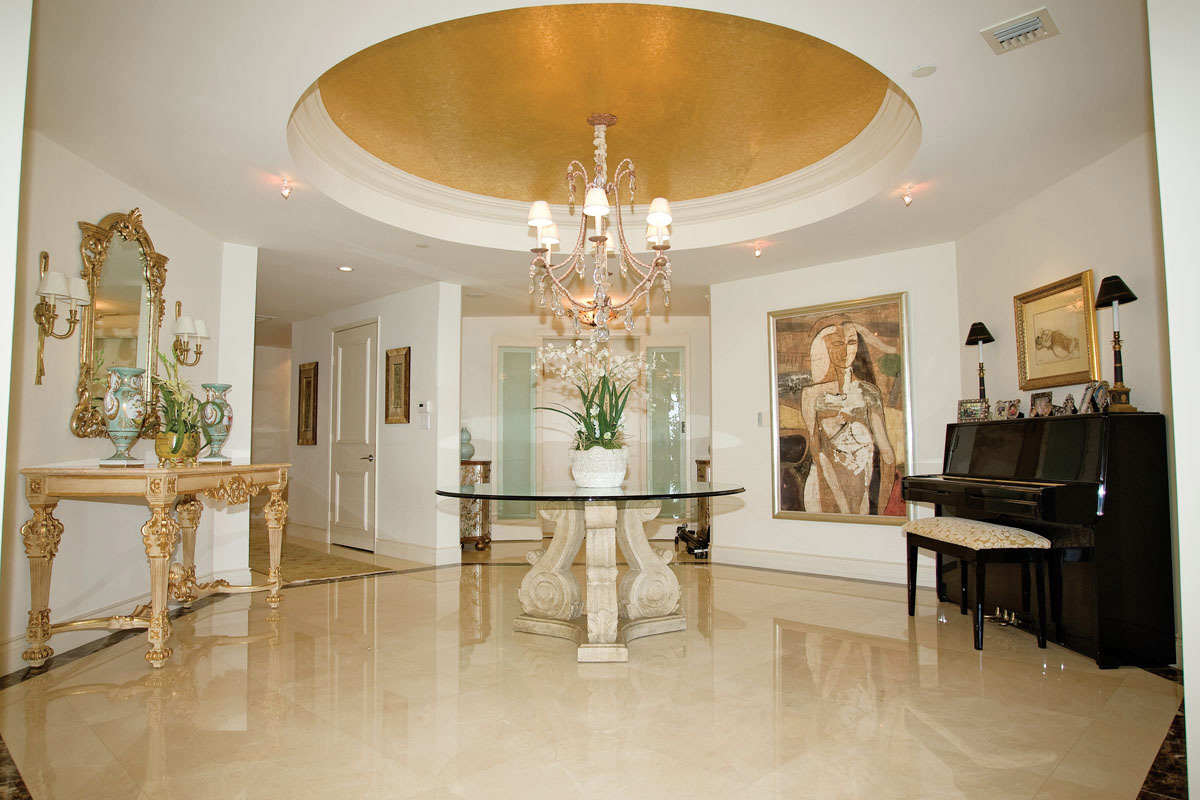 The elegant, large foyer sets the tone for the rest of this magnificent home. The coffered ceilings and custom lighting highlight a gallery of artwork and exquisite furniture.
Enjoy breakfast, lunch and dinner (and a few snacks in between!) with family and friends in this elegant dining room built with intimate meals and entertaining in mind.
The wide hallways of this apartment mimic an art museum, complete with overhead lighting and ample space for hanging your collection on the walls for guests to enjoy during their visit.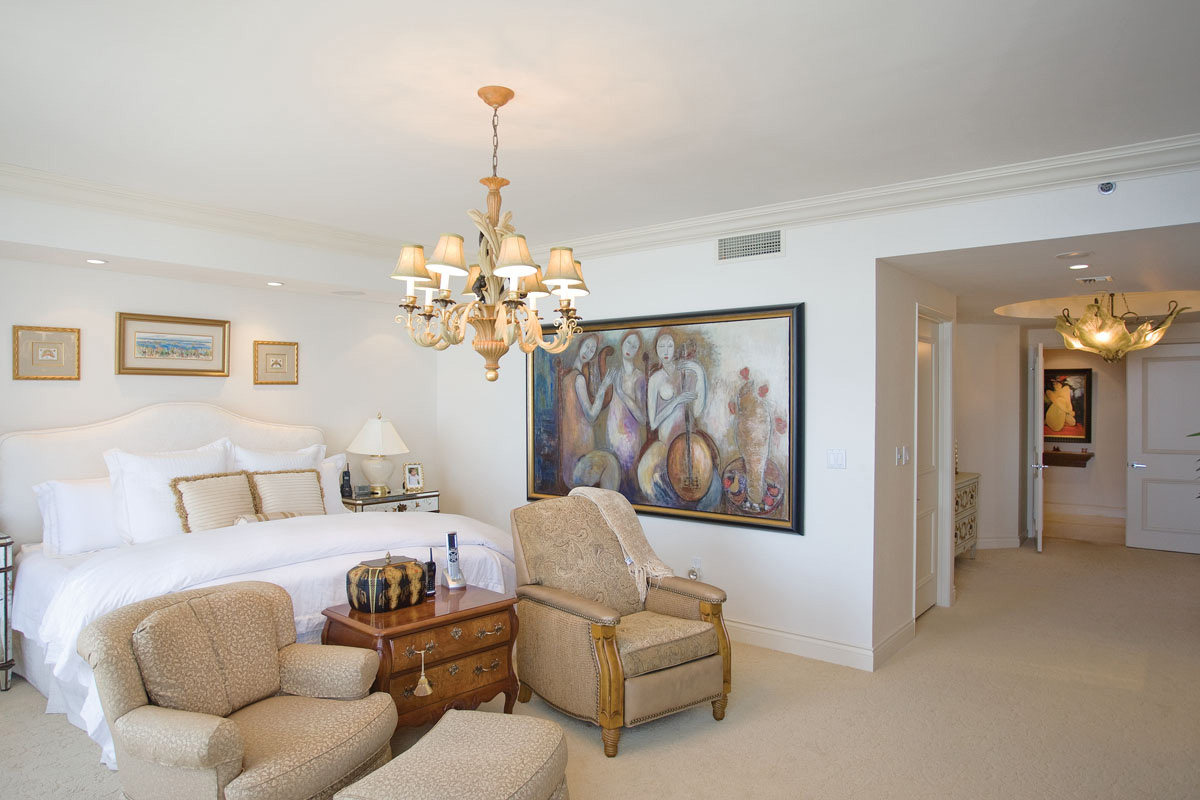 The master bedroom suite provides three enormous walk-in closets, a large sitting area and a private terrace with panoramic views of the beach, ocean and skyline.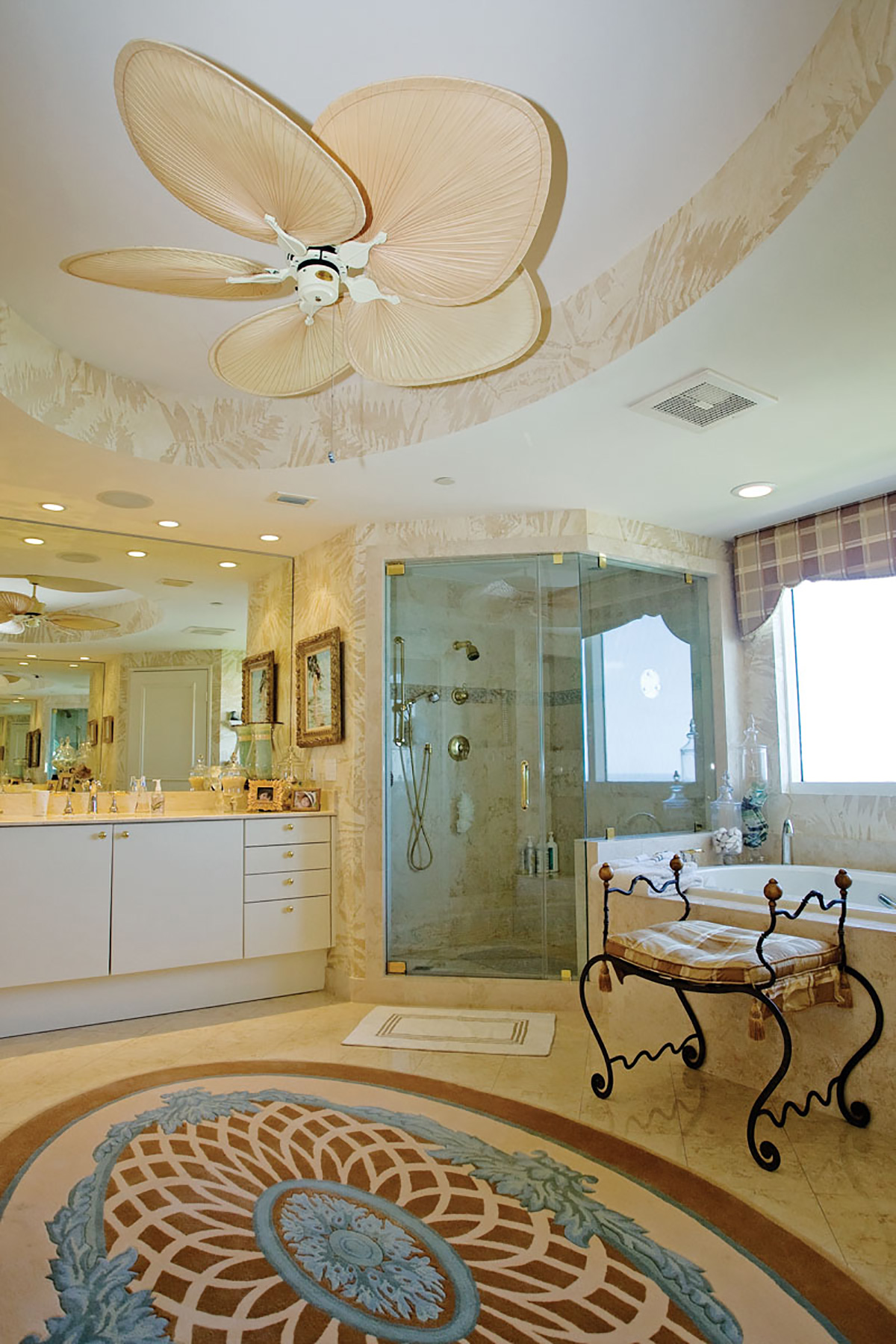 The marble, master bathroom is large and luxurious. Two large shower stalls, whirlpool, his-and-her sinks, private commode and bidet areas, elegant lighting and views of the city and ocean create a sense of being in a spa.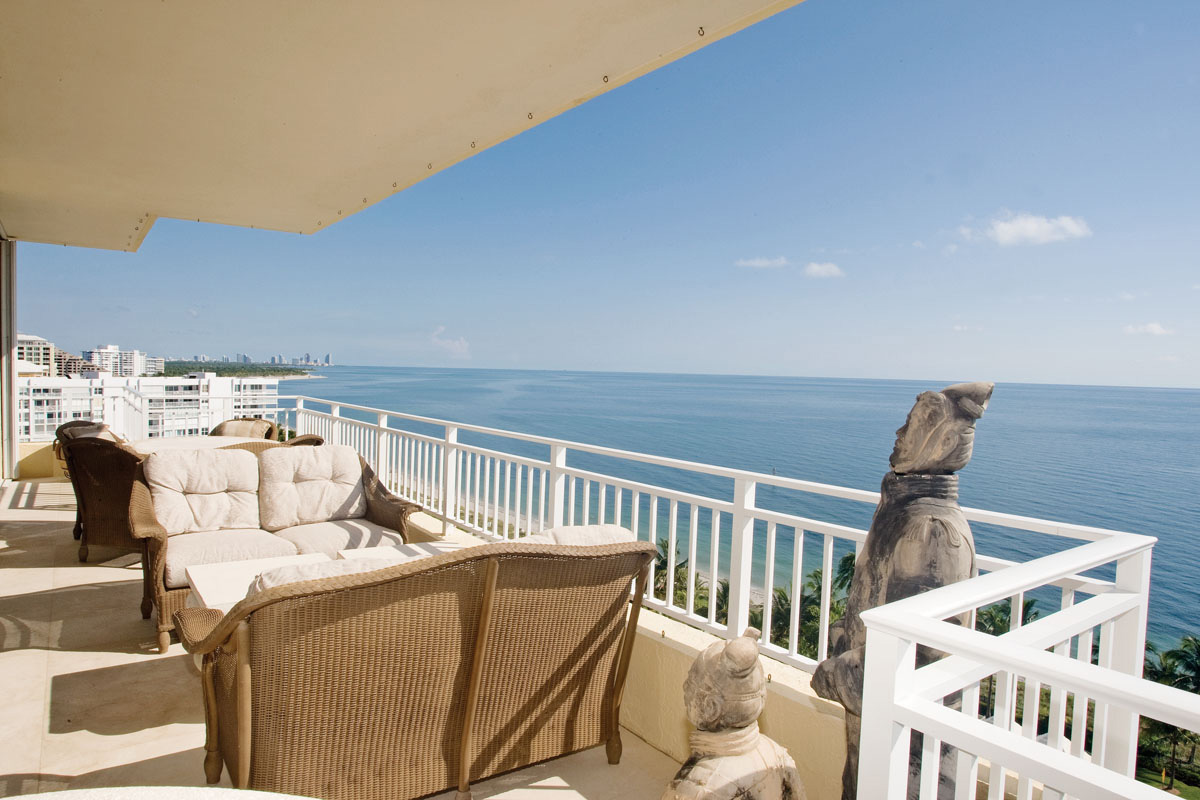 One of four large terraces with bird's eye views of Key Biscayne's white, pristine, sandy beaches and the blue Atlantic Ocean.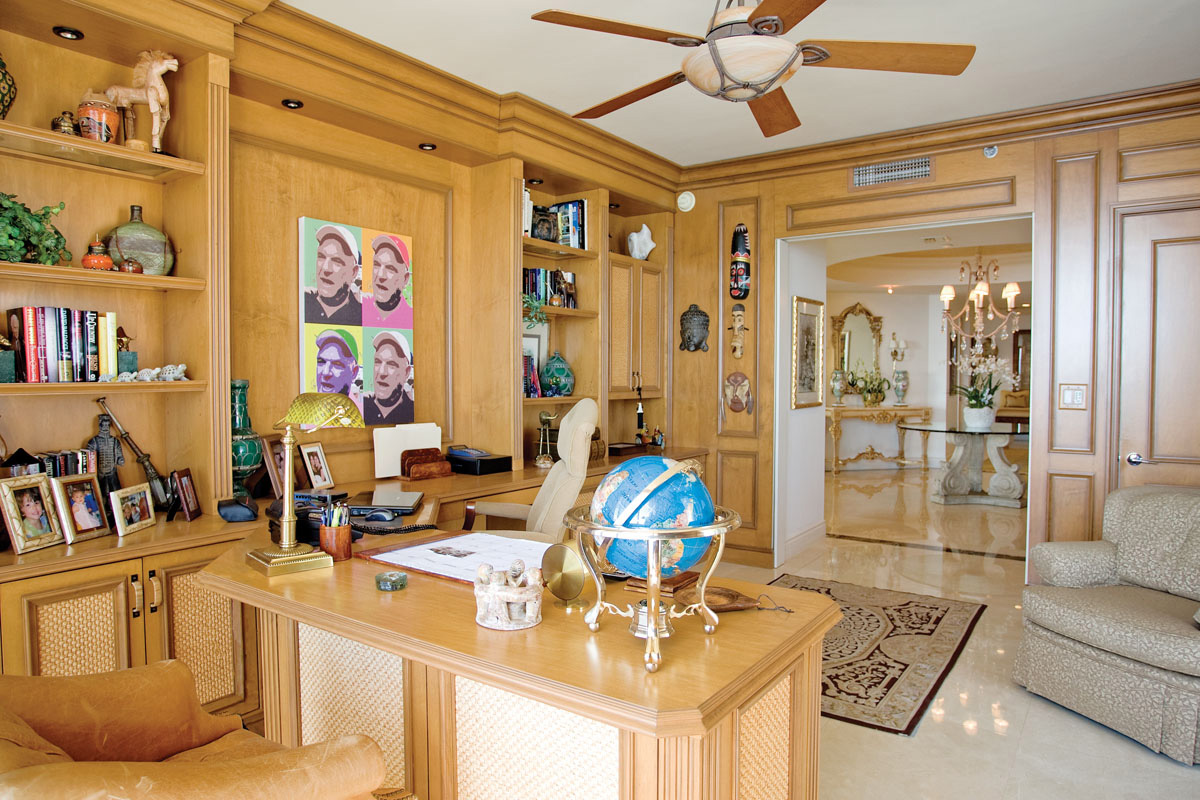 Every detail of this elegant, yet comfortable, office/den with its wood-paneled walls and stunning views, help to create a masterwork of form and function of a bygone era.