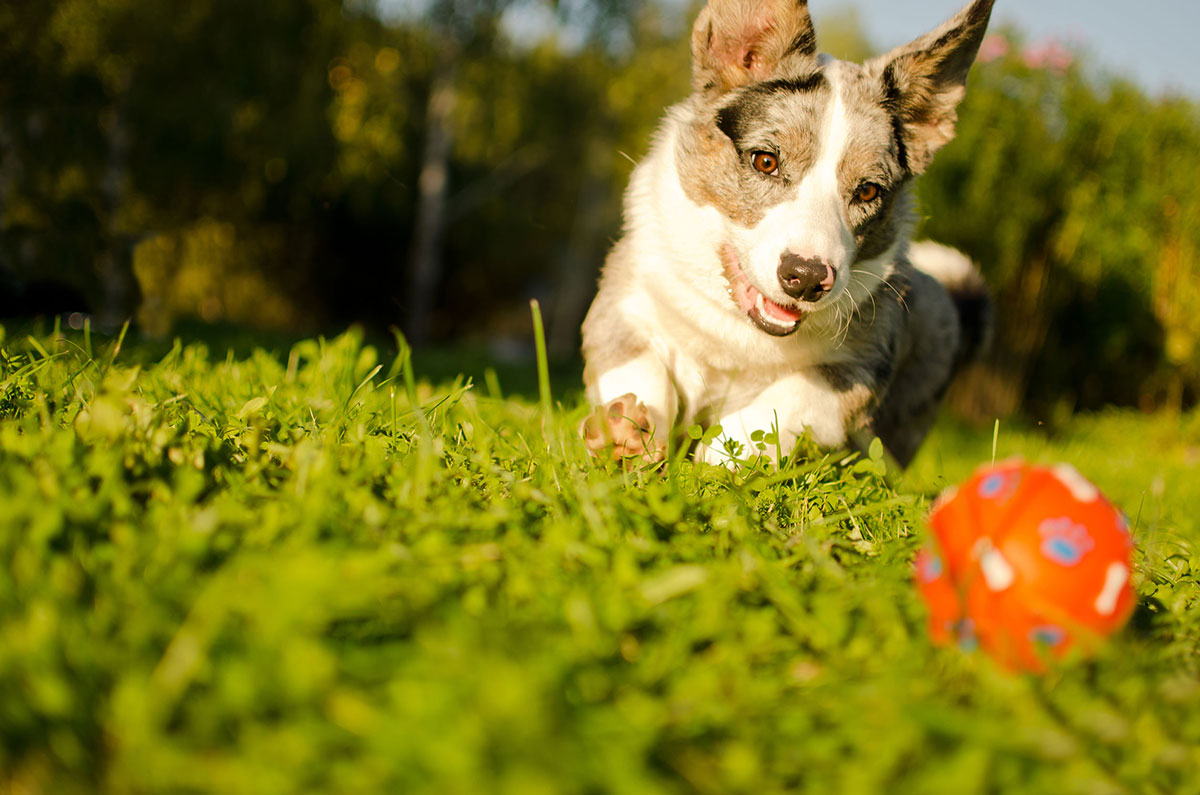 Nancy & Harlan Weikle came across a "Want Ad" that read "Wanted: Gently used wheelchair for handicapped dachshund, 18 year-old, named Bosco." The couple had seen pet wheelcarts before but had never used one. Being compassionate animal lovers, they decided to purchase the wheelcart for Bosco and by the time they got in touch with Bosco's owner, they learned that someone had already intervened to gift Bosco his wheels. "Following that episode, it occurred to us that where there was one used chair, there were potentially many more," shares Nancy, who also serves as the President of For Paws Hospice. "That's where the idea for Red Flyer was born." The couple then started asking for donated carts on their website, calling the program "Bosco's List," and began building a community of families caring for handicapped pets while helping them gain access to Red Flyer wheelcarts.
Some pet owners are looking for a short-term solution while their animal recovers from an injury or surgery; others may be looking to address a life-long mobility issue for animals with missing limbs or those who have suffered severe injuries. Once the pet no longer needs the Red Flyer cart, they are asked to send it back for another animal to use through the Red Flyer wheelcart recycling program. On average, Red Flyer receives 2-3 requests each week from pet owners across the country in need of these types of handicapped aides for animals. Most come from dog owners, but Red Flyer has even outfitted larger animals like Michelle, an alpaca, who became disabled after being kicked by a horse.
When submitting, pet owners provide specific measurements along with the pet's photo, age, weight and a short description of the disability. With that information, Red Flyer is able to assign a used wheelcart from their inventory or, if they have the available funds, they order one from one of the manufacturers they work with. "All animals deserve to live a life where they can enjoy the activities that make them happy," concludes Nancy. "Those activities are not just running and playing, but also the ability to simply take a walk to sniff the grass. Our hope is that others will see that need and take action so that no animal is deprived of the Gift Of Mobility"; Facebook.com/RedFlyers; ForPawsHospice.org.