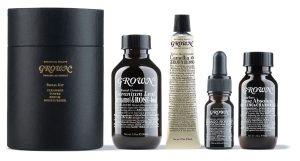 Naturally Aussie
Australian brand Grown creates luxurious beauty and skincare products using a host of natural ingredients while eliminating glycols, petrochemicals and a host of other unpronounceable additives. This Facial Kit includes the brand's facial cleanser, toner, serum and moisturizer — everything you need to restore and renew your complexion; $70, Grown.com.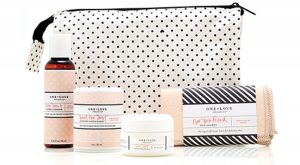 Earthly Essentials
This ethically-focused brand believes in creating only the purest and most essential beauty products, using high-grade, sustainably-sourced ingredients. Their natural, organic focus means One Love's products are safe and beneficial for a full range of ages and skin types. Take them on the road with the One Love Essentials To Go Travel Kit, with perfectly-sized portions of their cleanser, scrub and balm; $48, OneLoveOrganics.com.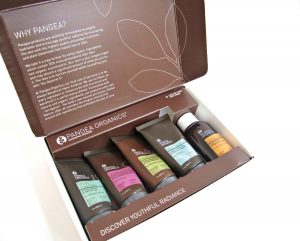 Great Discovery
High-quality antioxidants, EFA-rich oils and a host of skin-saving natural ingredients lie at the heart of Pangea Skincare's line of facial products. The brand gives synthetics and petroleum-based chemicals the pass, and opts for organics as much as possible. The Skincare Discovery Kit for oily to blemish-prone skin contains a face-saving host of treats — from Wild Plum and Willow Cleanser to their Matcha Tea, Acai and Goji Berry Mask; $40, PangeaOrganics.com.
Pilates Benefits
I've been running one of the most successful Pilates studios in Key Biscayne for 8 years now. The most rewarding thing about my job is when my clients tell me they feel stronger, more energized and have less pain. One of the reasons why we stand out from other studios is that we take the time to focus on the individual. Each body is different and has its own unique needs. So, the first thing we do is assess your body and posture, evaluate range of motion and detect any imbalances. We then create a customized workout program to help change your body. No matter your age or physique, Pilates offers many wonderful benefits. My clients are always pleasantly surprised at how much the workout has changed their lives. Done regularly, Pilates empowers you to be in control of your body, health and well-being. It's truly the best investment you can make for yourself. So, come and change your body and feel the difference at Pilates Center By Bernadette.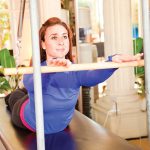 ABOUT THE AUTHOR
› Bernadette Bassiouni established Pilates Center By Bernadette in 2004 and studied Pilates with Romana Kryzanowska, Joseph Pilates' direct student, gaining certification in 1997. A Level IV Teacher-Trainer, she was previously a dancer with the Australian Ballet Company; 260 Crandon Blvd., Ste. 36; Key Biscayne; 305.365.8171, PilatesByBernadette.com.