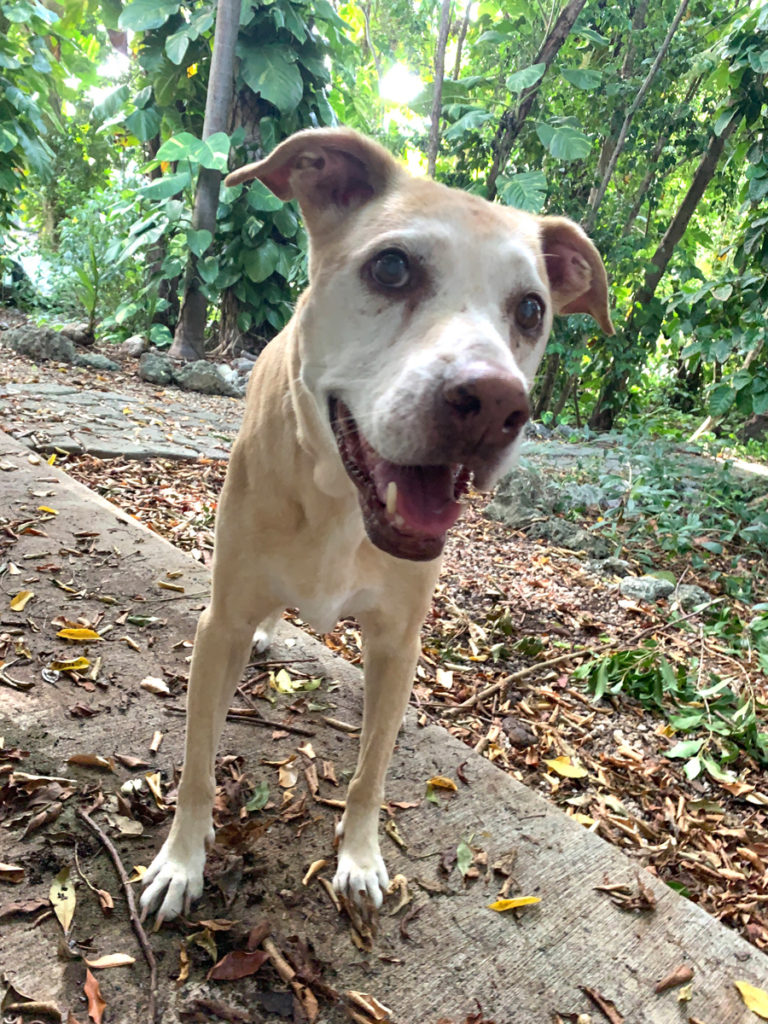 Tootsie
"I get along great with my foster dog sisters, but also enjoy being with my foster humans and would be fine as the only pet. I'm curious about the house cat and will try to follow her around to get a closer look, but do not chase her."
This 10-year-old, 65 lb. yellow lady is very mild-mannered and likes to spend her time napping and going for leash walks. She also enjoys being outside in the garden and napping in the sun. She will wait until she is invited to jump on the couch and waits patiently while her meals are prepared. Tootsie would do best in a home that can give her a regular routine; LRROF.org.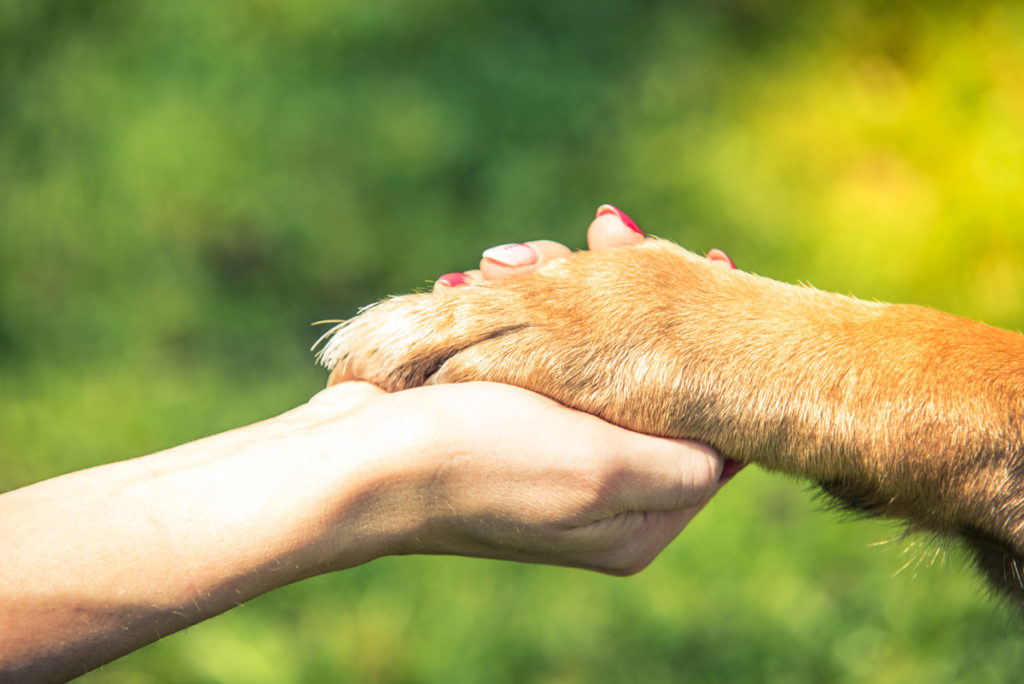 Touch of Engagement
Touch is a behavior taught by multiple dog trainers in the community. However, its purpose is oftentimes lost on your average dog owner. Why are you teaching my dog to touch your hand? The act may seem simple, but a hand touch is an exercise that encourages engagement. On the surface, yes, the dog is simply bopping your hand. Teaching it as a behavior that's put on a cue, however, means that you can re-engage a distracted dog anywhere. In order to come and press their nose to your palm, the dog needs to come back toward you. If they are staring off into the distance or have become fixated on someone else's dog, requesting "touch" gives the dog a job and redirects their attention. The behavior can transition beyond basic obedience. It's also used in dog sports to ensure the dog is prepared to work. Whenever you witness it in the future, keep in mind, it's a "touch" of engagement.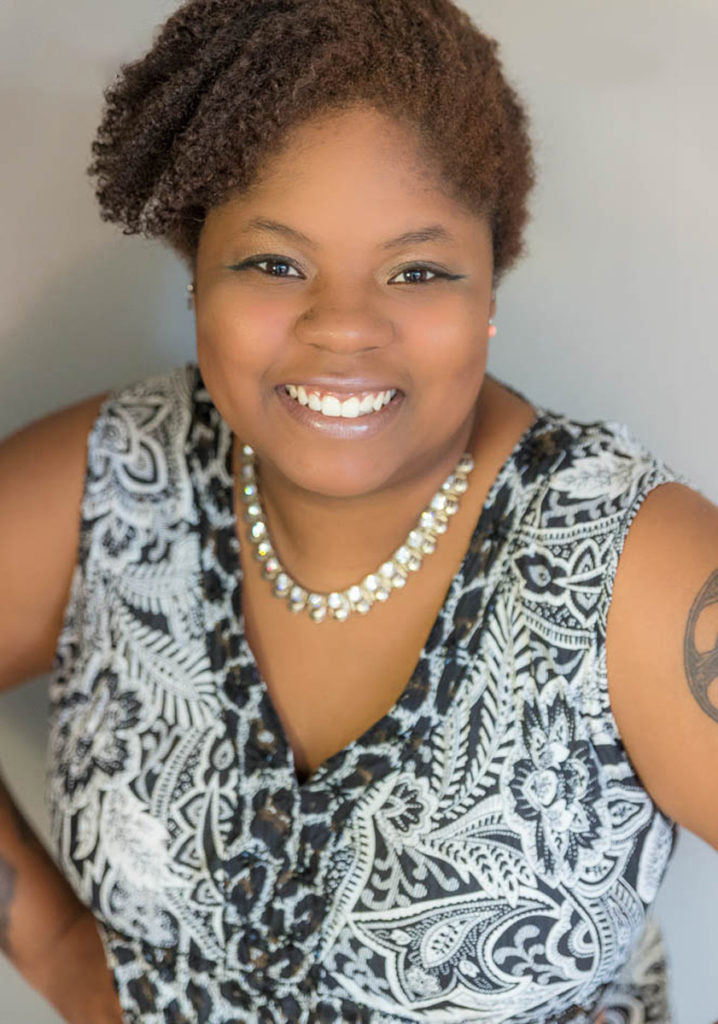 ABOUT THE AUTHOR
Ashley Lambert is a Professional Dog Trainer of 17 years specializing in dogs with reactivity. Her top passion is dog sports. She actively competes in agility, dock diving and frisbee. Ashley owns 3 dogs, 2 Border Collies and 1 Mixed Breed; ApplauseYourPaws.com.