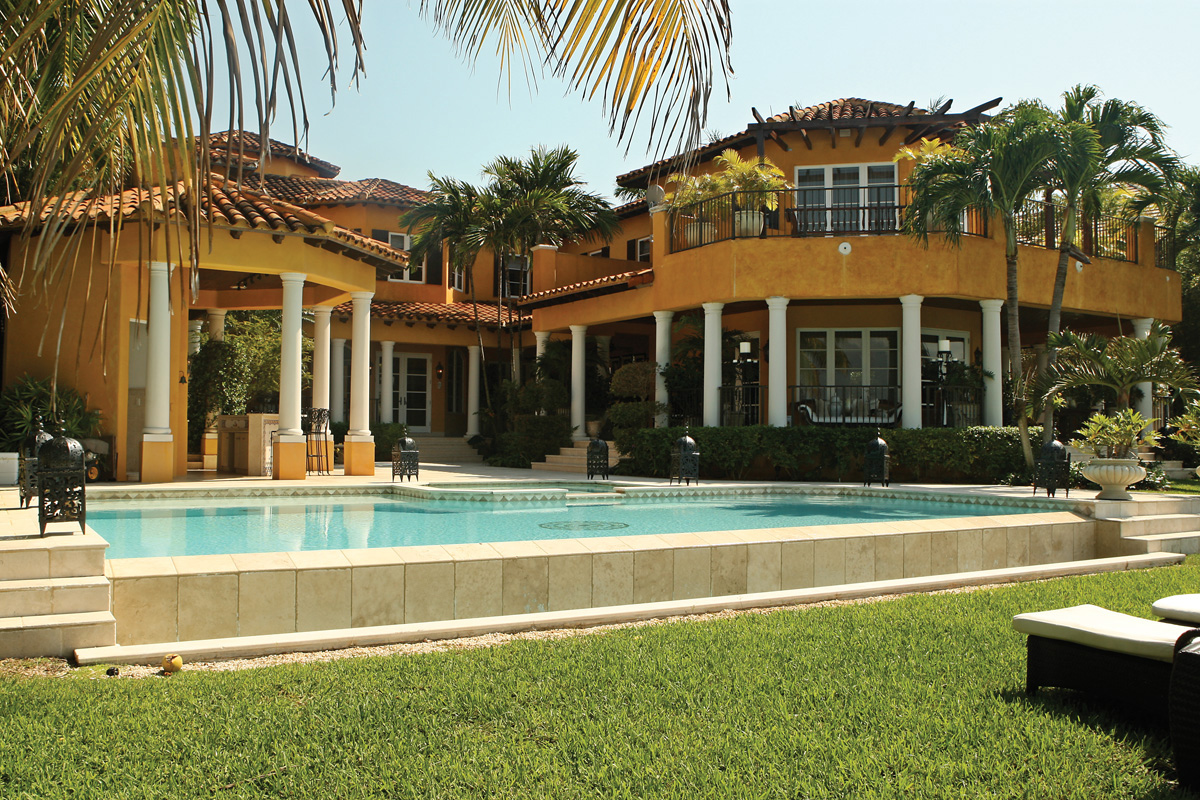 While the majority of her girlfriends back during the teen years spent most of their allowance on makeup and magazines, Ursula Tarafa would spend her time decorating her bedroom. "My bedroom was the most popular place to have pajama parties," she muses. "It was then that I realized that while makeup and magazines are fun, an attractive environment offers more pleasure — and lasts a lot longer!"
Since those days, Tarafa has dedicated her life to creating residential and commercial havens through her company, Casa Grande Design Group, a full-service interior design, decorating, space-planning and redesign service firm. And she says, for the 10,700-square-foot waterfront residence of Norma and Victor Henriquez and their four children at 300 Harbor Drive in Key Biscayne, designing the nine-bedroom, seven-bath home with indoor theatre was a pleasure. "Every home is as unique as the personality of its owners," says Tarafa. "In the case of the Henriquez's residence, creating a welcoming and relaxed experience for their family and guests was a big factor in the design. Their devotion for each other, their children, family and friends really shined throughout every step of the process."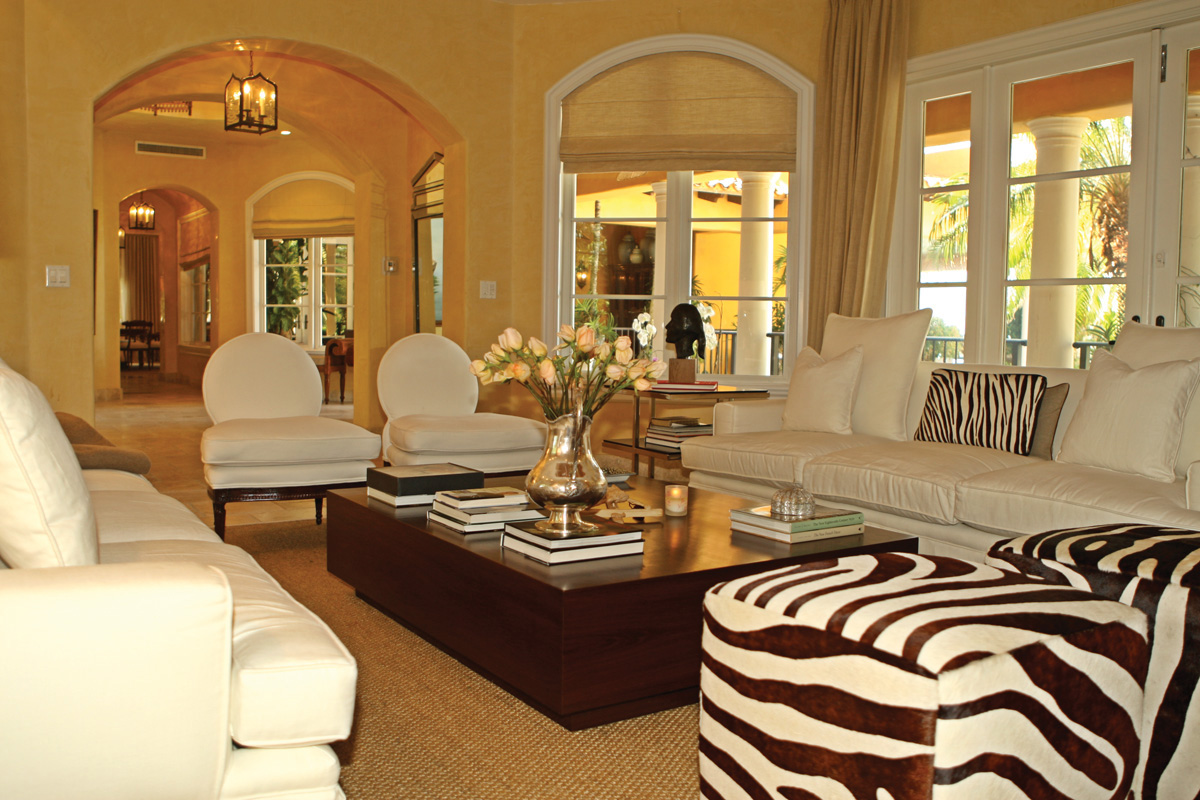 Tarafa says the majority of her work consisted of complementing the serene elegance of the beautiful villa with custom woodwork, custom furniture, window treatments, bedding and linens as well as other design considerations for all of the interior spaces. "I tried to combine the gracious indoor/outdoor lifestyle for which Key Biscayne is known," she says. "Natural colors and fabrics are the ideal anchors, with bolder flashes coming from accent pieces."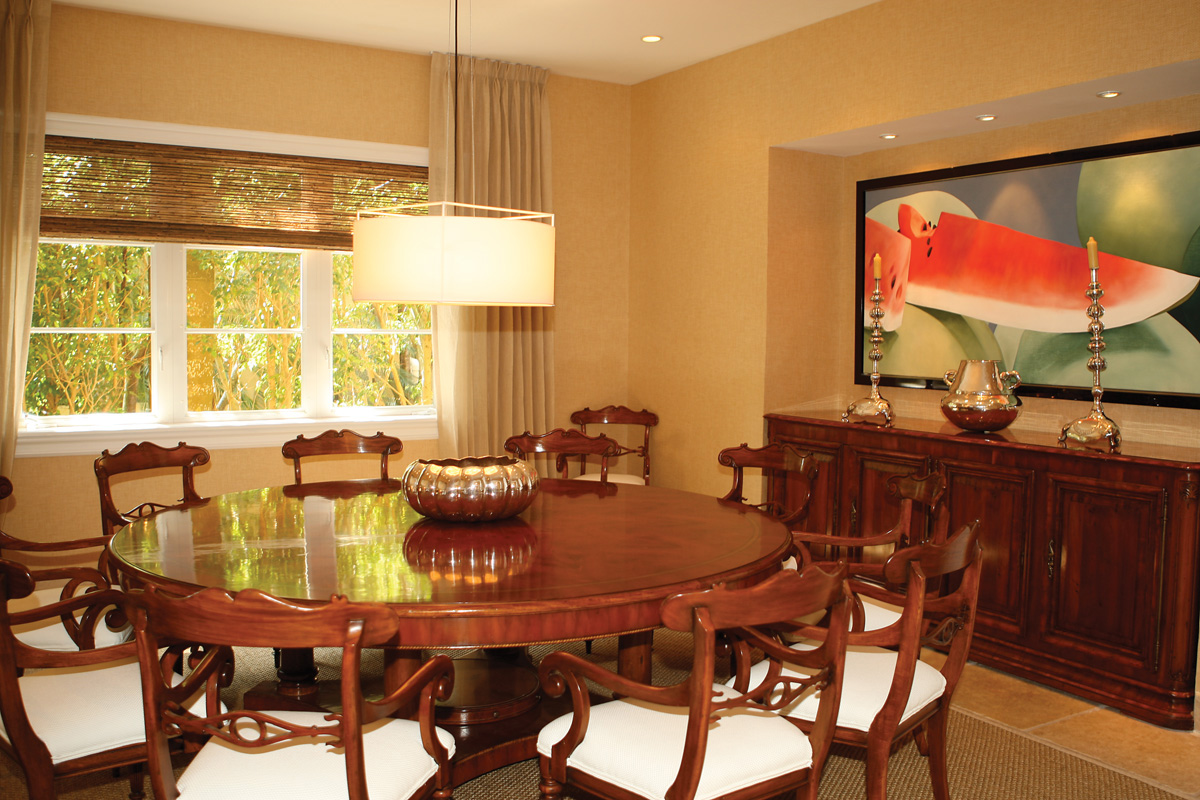 By abiding by the simple goal of making each room a pleasant space, Tarafa says she accomplished a harmony throughout the home that she's very proud of. "In the living areas, I brought the outside elements in, ensuring each individual piece remained functional within their surroundings," she says. "For both of the teens' rooms, it was highly important to reflect their individuality. Wally is full of life, warm and sunny — her room is in yellows. Sofia is as romantic as her name, so for her, the accent is pink, which invokes classic romance." Tarafa says she was also able to bring out the personalities and interests of the Henriquez's two college-aged children, Pablo and Paula, in their bedrooms.

When asked what she considers to be the most rewarding part of her work, Tarafa doesn't flinch. "I love my job today for the same reason I loved decorating and renovating my room when I was 13," she says. "It makes me feel good to be in a pleasant, beautiful space that I brought to life as I had imagined. The most fulfilling aspect of this career is the happiness my clients receive when I help them bring their dreams and ideas to life."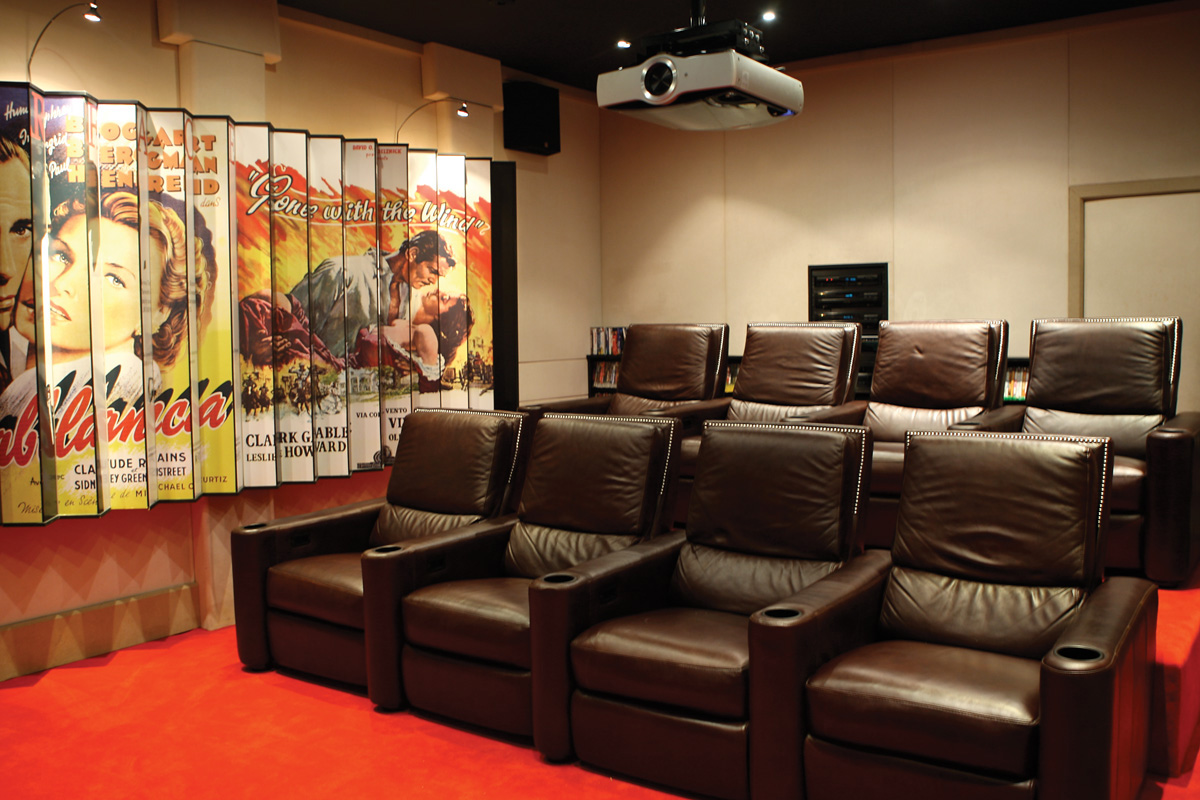 And, she says, the Henriquez home as well as all the other projects Casa Grande Design Group has taken on since its inception in 2001 are perfect examples of this mission. Their motto, after all, is "Only Perfection." "We have evolved over the years to include more and more signature details and bespoke touches that range from custom-crafted furniture to an exclusive line of linens and home furnishings, made only of the finest materials," says Tarafa.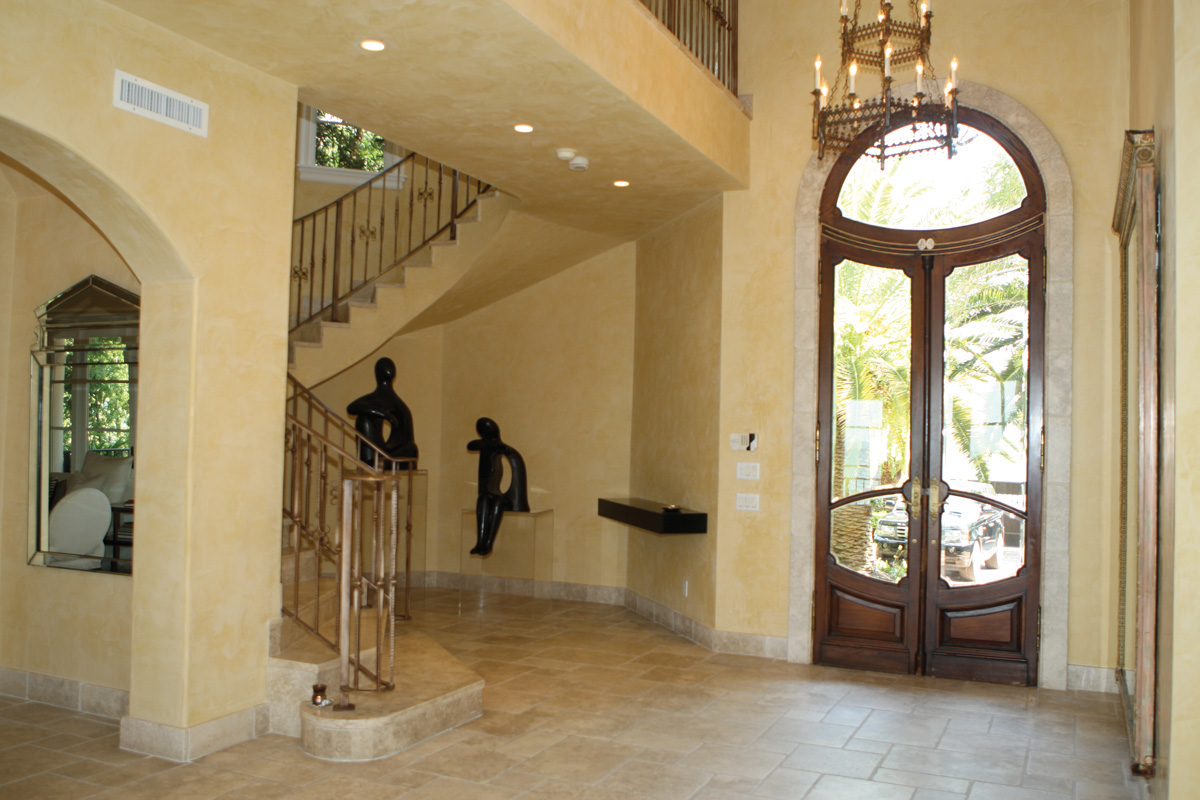 "I enjoy working with a team that includes my right hand, Alfonso; masters such as Richard Duenas, who understands the beauty of perfection; Cristian Rolero, who can fix just about anything; and Salvador Correa, a carpenter who is a true artisan in an age of pre-fab who makes whatever the client asks for a reality. Together, we can interpret and express a client's cherished lifestyle experience and personal aesthetic and evolve it into interiors that are flush with personality."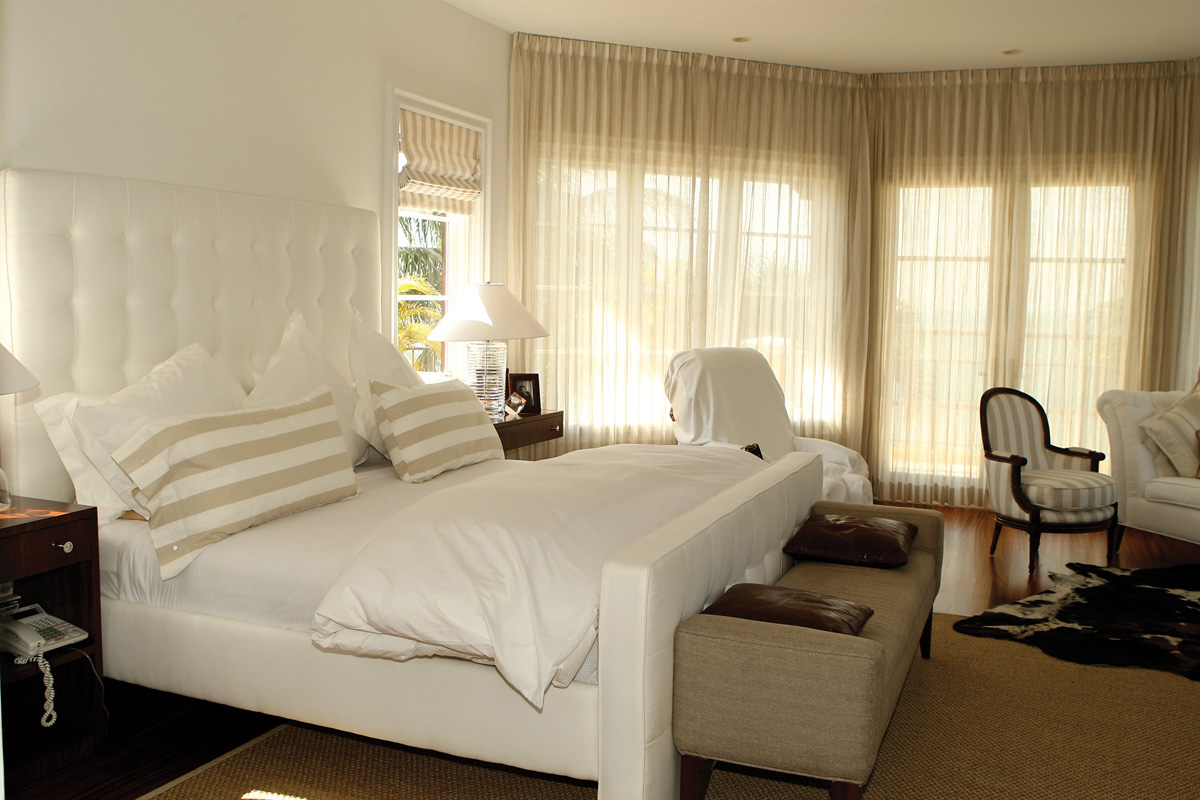 Despite successful projects across the globe, Tarafa says she prefers taking on projects in her own backyard. "As a resident of Key Biscayne, I'm a neighbor who understands and is an enthusiast of the lifestyle we cherish here in our unique and charming island," she says, mentioning that her husband and three daughters are her true inspiration. "Home is the most pleasant place you can think of, the place where you look forward to going, no matter how short or long the journey. Home is where you find quiet solitude and also the place you want to share with others."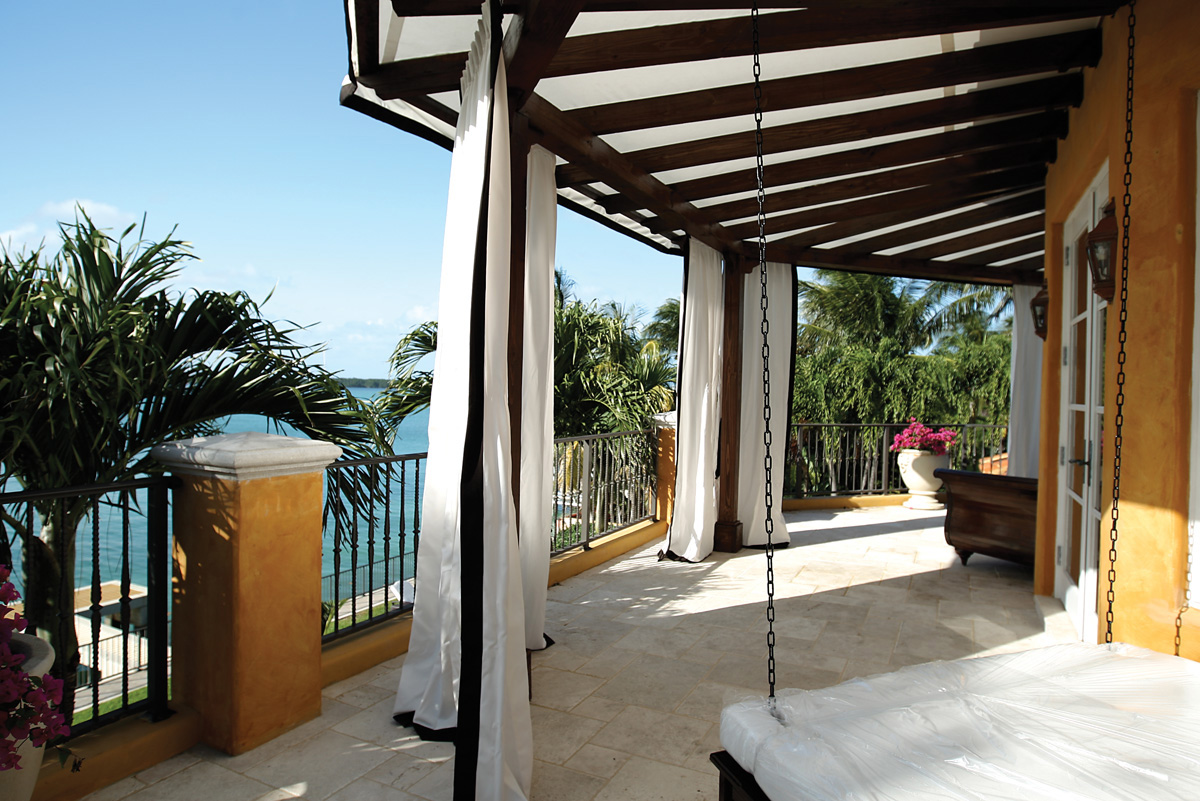 For a private consultation with the team at Casa Grande Design Group, call 305.365.8838 or email UrsulaTarafa@Aol.com.