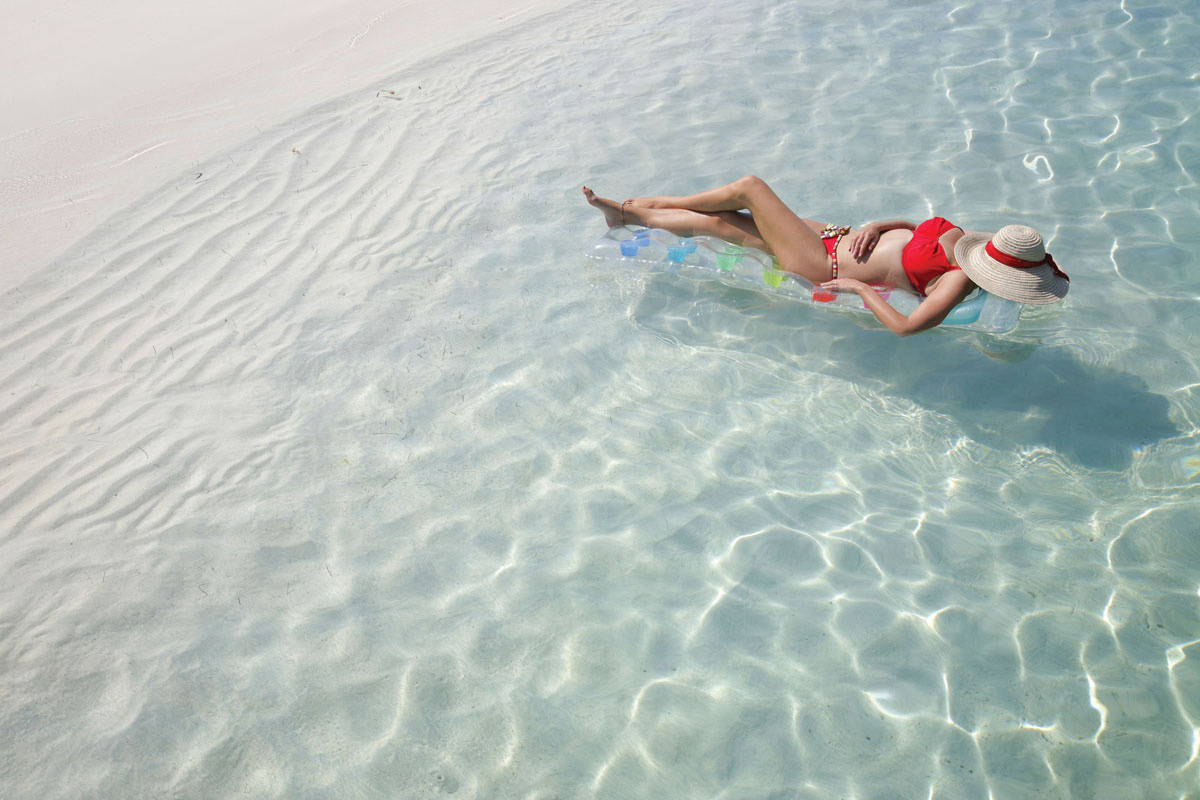 Stories of waters with beauty-restoring powers have been in existence for ages. Even Juan Ponce de Leon thought he had found the Fountain of Youth in Key Biscayne when he came to Florida in 1513. In this issue, we finally unveil the secrets to staying "Key Biscayne Beautiful" this summer. But shhh, it's a secret only the elite few (a.k.a. you) should know.
If you're wondering how to put your best summer foot forward this season, it's easier than you might think. Everyone knows an outfit is only as good as the hair and makeup that completes it. This summer is all about simplicity, and keeping your hairstyle uncomplicated is key. "Short hair and simple, elegant hairstyles are in this summer," says Dinho at Studio D by Paolo Salon. "The best style for you is based on your features, face shape and natural complexion."
Hair and makeup artist Stacy L. Gardner suggests simplicity as well, opting for natural, flowing layers. For those with short hair, Gardner recommends using a texture cream for definition and style. She also says it's best to keep it simple when it comes to makeup: concealer, blush, gloss and mascara. "Some summer favorites for everyone to consider are Make Up For Ever's High Gloss #3 (Tart) and Light, Camera, Splashes! Mascara. They even have waterproof blush," says Gardner. "And of course, always drink plenty of water to keep your skin hydrated."
Of course, the season's hair and makeup trends would have no reason to exist if it weren't for those all-important summer outfits. According to Calypso St. Barth's at Bal Harbour Shops, confidence in your wardrobe is the ultimate summer trend. Display your flair in white denim or linen bottoms. "Embrace white denim — it's the perfect summer pant because it can be paired with any tee, tank or tunic," says Emilie Chanin, PR Manager for Calypso St. Barth's. "We're also loving linen because of its movement and ease in the summer heat."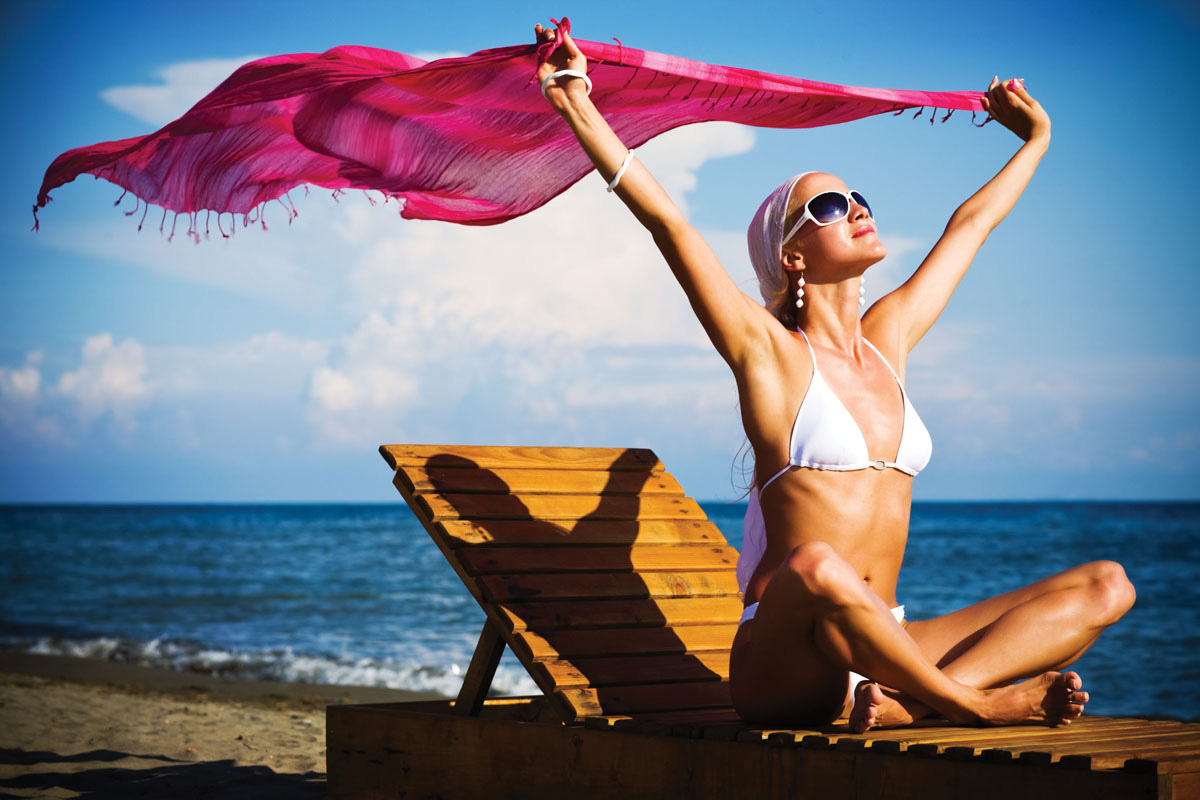 Saks Fifth Avenue in Dadeland Mall suggests a colorful palette to play up your confidence. Marketing Director Cristina Menendez suggests using favorite runway trends such as asymmetrical dresses, shorts, and the versatile long-strap handbag in your summer wardrobe. "Stay 'Key Biscayne Beautiful,' by adding pastel colors to this season's trends," suggests Menendez. "Whether you go bold in prints, dainty in ruffles, or alluring in a one-shoulder dress, having a soft muted palette will create the perfect touch."
And, it seems, safari-chic is where it's at this summer. Ken Downing, Sr. VP & Fashion Director of Neiman Marcus, suggests the all-important cargo jacket or cargo details on summer bottoms as well as the summer sandal and wedge to make any outfit summer-ready. "Chic safari influences keep the tribal infusion alive and help transform your summer wardrobe into early autumn effortlessly," he explains. "Summer sandals and the wedge will keep your feet moving to the fashion beat."
Of course, any outfit feels naked without some arm candy or ear bling. Stacking bangle bracelets or sporting a substantial cuff is a summer must and looks great with summer tanks and tees. Christina Termine, owner of Diamonds on the Key, suggests diamond hoop earrings for any summer outfit. They can take you from the beach and boating to an evening barbecue or cocktail party. On hot, muggy days, wear them with your hair pulled back and you've got an instant summer look. "You should select a size that suits your face well," warns Termine. "Many women are timid to try on a larger pair of hoops, but I say experiment and you might be surprised how well a size larger than what you typically wear would look."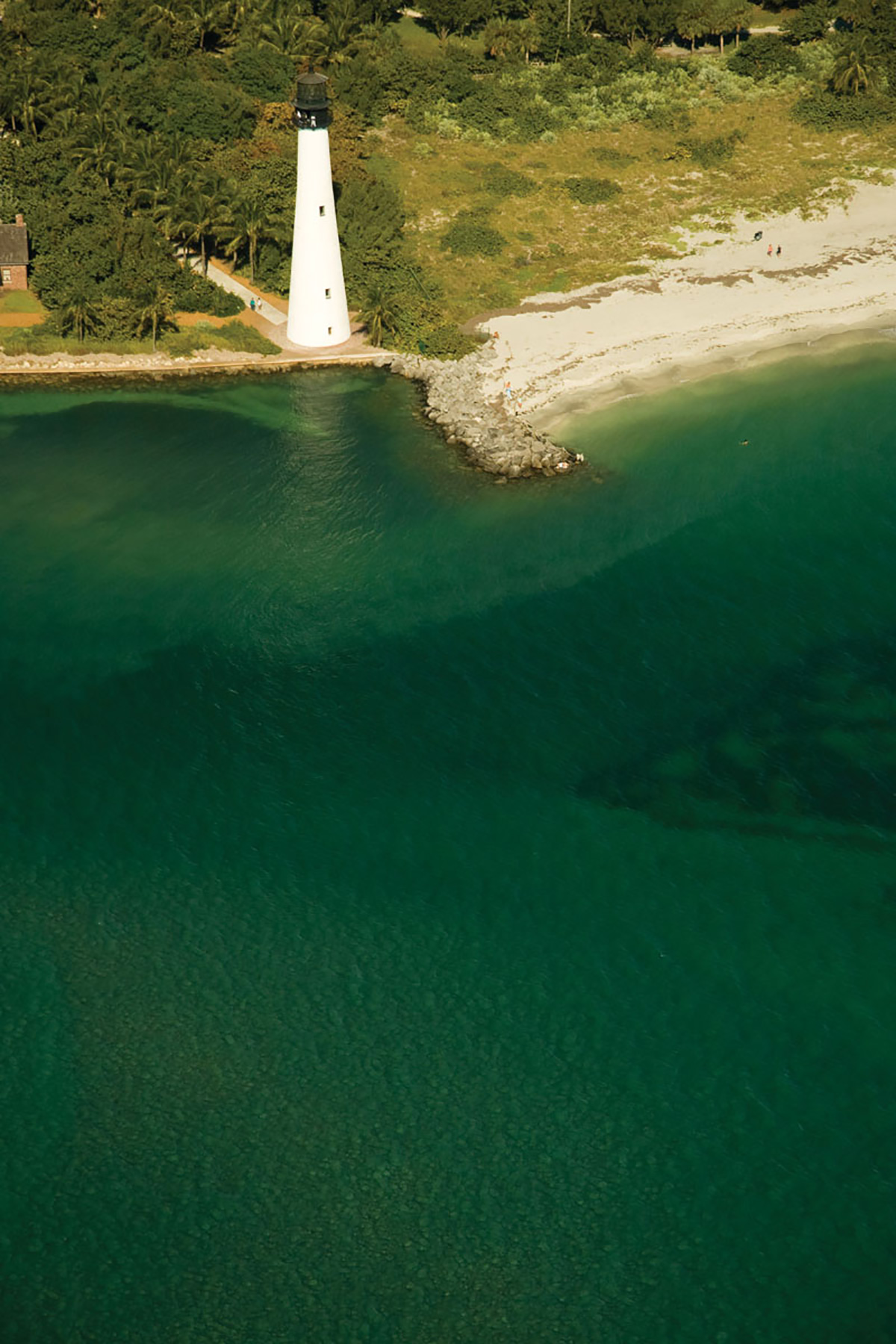 For those on a budget, Termine suggests a savvy savings idea: Clean out your dresser drawer and jewelry box. Gold has just recently hit a historical all-time high, and now is the time to gather up all those pieces you haven't worn in years and apply the value toward gorgeous new diamond hoops. "You can also reinvent your jewelry by letting me unset diamonds and gemstones and reset them into a brand-new and very fashionable mounting," she offers.
To achieve a show-stopping summer glow to complement your new shiny accessories, Elemis Spa at the Village of Merrick Park. It's Spa Director, Lesley Gordillo, suggests weekly exfoliation. "Your skin regenerates constantly, making new skin cells; but the dead skin cells are left deposited on the surface of the skin," she explains. "This causes the skin to look dull, feel rough and block pores, causing breakouts. Exfoliation increases circulation, eliminates ingrown hairs and leaves skin completely silky, soft and supple."
Since we spend considerably more time outdoors during the summer, Lesley also recommends looking for sunscreen with both SPF and PA++ for protection against the sun's UVA and UVB rays. You can even purchase Elemis's Tan Accelerator for sun-kissed skin before setting foot outdoors.
Having a bikini-ready body is a staple every summer. Pilates was a workout created to enable you with flexible, fluid movement in your spine and joints. "Pilates helps you to stay 'Key Biscayne Beautiful,' by strengthening and stretching your body," says Bernadette Ceravolo, Owner and Certified Classical Trainer of Pilates Center by Bernadette. "It's a great way to stay fit because it works your deep internal muscles, which makes you beautiful from the inside out."
Additionally, a great investment for this and many seasons to come is in a healthy, beautiful smile. Key Biscayne resident Dr. Jaime Zambrano, one of fewer than 10 doctors in the world to have treated over 1,000 cases of Invisalign, swears by the system that gives a phenomenal smile to anyone regardless of age or concerns about aesthetics. "You can do many things to beautify yourself this summer, but only one will last you a lifetime: a gorgeous, healthy smile," he says.

Speaking of smiles, most of us would agree that photos serve as great memories of summer fun. If you're tired of constantly looking for the right angle to hide that inevitable double-chin that pops up in all your pics, Dr. John Martin suggests neck laser liposuction. Get rid of the extra chin and take impromptu pics without worry. "Neck laser lipo is a new technology to help improve the contour of the jawline," explains Dr. Martin. "It's done with local anesthesia and requires minimal downtime, so you'll be back outdoors and enjoying the summertime in no time!"
Perhaps these essential secrets will reveal themselves to the next Spaniard explorer in search of summer beauty. Hey, if he's the tall, dark and handsome type, you can point him in my direction. Don't worry, I'll make the sacrifice and find a way to help him on his journey. And give him a bottle of sunscreen for the road.