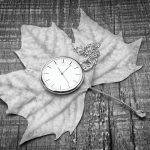 Living Lives
Many people consider Brian Weiss the foremost thinker and researcher when it comes to past lives and reincarnation. An author of 10 books and Chairman Emeritus of Psychiatry at Mount Sinai Medical Center in Miami, Many Lives, Many Masters is Dr. Weiss' account of how he uses past-life therapy to cure a patient and allow the patient to embark on a meaningful phase of his career; $12; Amazon.com.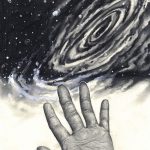 Great Mystery
Dolores Cannon has been a UFO investigator for 20 years, using her skills as a regressionist to aid people involved in abduction cases. In Between Death & Life, sci-fi gets very real, as she accumulates information about the death experience and what lies beyond through 16 years of hypnotic research and past-life therapy; $12; Amazon.com.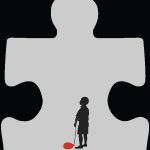 Soul Remember
It is said that in their first couple of years of life, children know the secrets of the world. Children Who Remember Previous Lives is the revised edition of Dr. Stevenson's 1987 book — a generalized summary of almost 40 years of experience in the study of children who claim to remember past lives; $43; Amazon.com.
Life Chance
As a Holistic Life-Coach & Hypnotist, I help people feel better about themselves by pushing beyond their comfort zones and self-limiting beliefs to create better, healthier, happier lives. A few years ago on a complete whim and out of pure curiosity, I went to Upstate New York and took an amazing course with Dr. Brian Weiss. I figured I'd go with the best. The journey has been absolutely fascinating. I now guide people back through childhood, through birth and beyond. Some lives are fairly uneventful, some are tragic, some are non-physical (between lives) and there have been a couple where they were not even of this planet, not human. Whether you "believe" or not, valuable connections are made through regression. Clarity and understanding into present life experiences is gained, and people leave knowing that they will meet their loved ones again (we travel within the same circles). Some people are curious to find out who played important roles in their past. Others feel present-day situations come from past lives. Whatever the reason behind wanting to regress may be, shedding light on the origin of life experiences creates healing and understanding. Relationships can heal, fears are transcended and patterns exposed. It's a way to make sense of your current life.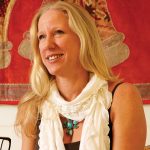 ABOUT THE AUTHOR
› Catherine Patrick is a Holistic Life-Coach & Hypnotist. A graduate of The Holistic Learning Center & Weiss Institute, she has 7 years of practice and a studio in Miami's Upper Eastside where she uses a powerful synergy of coaching exercises, hypnosis and regression therapy; 786.277.9835; BigLoveBigLifeCoaching.com.