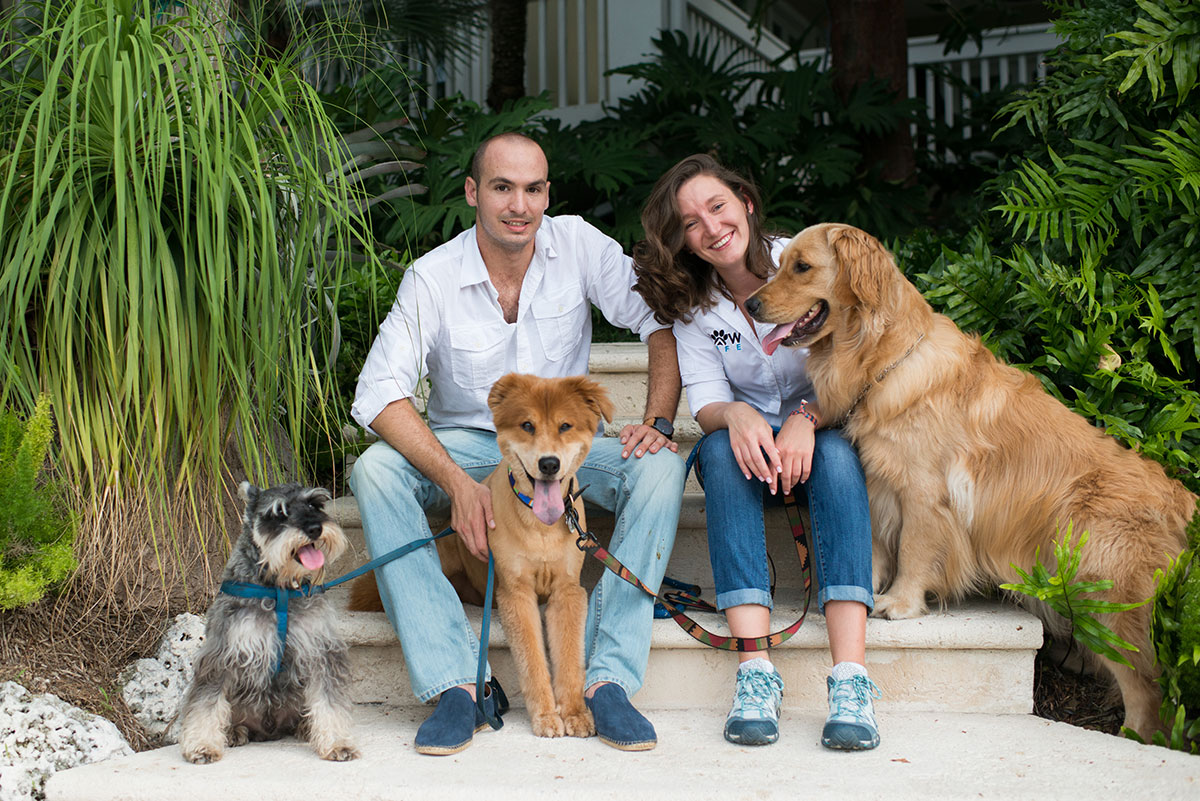 Maybe you've seen Sofia & Michael Mauri at the Village Green playing catch with your neighbor's pooch or taking a long walk at Bill Baggs with a leash or two in hand. The husband/wife duo founded Paw Life to cater to Key Biscayne's pet community with a long list of personalized services for dogs and cats, and even rabbits and birds. "Our passion is to provide happiness to your pet," they share with a smile. There's no end to the lengths pet owners will go to keep their animal friends happy and engaged at every stage of their life, and Paw Life is there to help with plenty more than just routine dog-walking and exercise. Over the years, the company has built trustworthy relationships with loyal clients and pets who rely on them for everything from pet training to taxiing, boarding and grooming. They even arrange play dates for their clients because dogs have best friends just like kids do. The team uses technology to keep pet parents updated by sending photos and videos. "It's a great relief to be able to see a video of your dog playing at the park and knowing that they are having fun while you are away," they say. In addition to Paw Life, the couple volunteers at Project Pet Snip, a local non-profit low-cost neuter project and enjoy making doggie-friendly cakes for friends, family and clients. "Wanting to work with animals is a passion we were born with," they say. "We study animals, live and work with animals and spend our free time with them."; PawLifeMiami.com.
LUCKY PUPS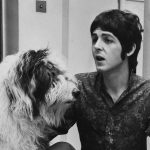 Listen up: Fans from around the world believe that at the end of the Beatles hit "A Day In The Life" that Paul McCartney recorded an ultrasonic whistle in honor of his Shetland Sheepdog. Play it and watch your dog's reaction and judge for yourself.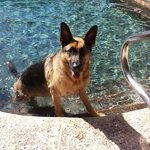 Rich Pooch: Gunther VI is a German Shepherd with a networth of nearly $400 million inherited from his wealthy owner, a German countess. Besides around-the-clock servants, he owns several mansions and a huge bark park full of luxury rides.
Lap Advantage: It was reported that a trio of dogs from 1st Class cabins survived the sinking of Titanic — a pair of Pomeranians and a Pekingese who took advantage of their respective owner's warm laps to stay alive.