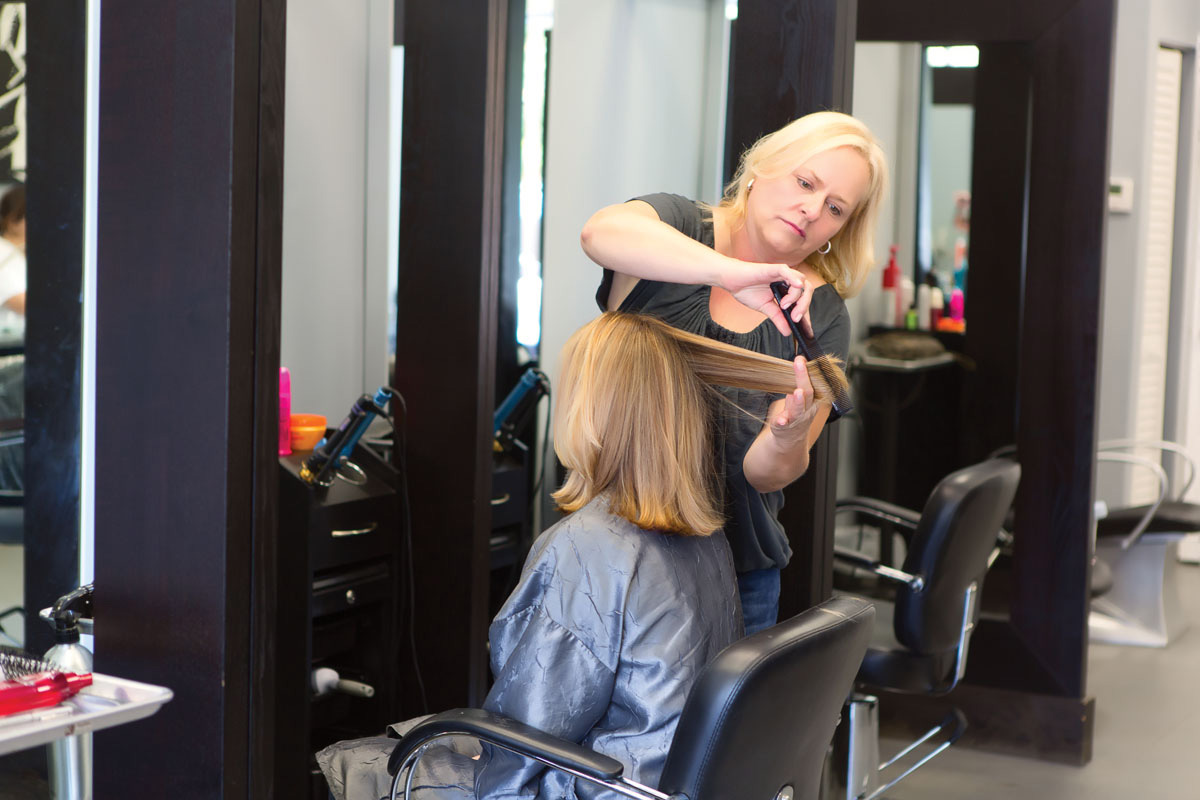 Evona Strzelewicz
Nino Hair Salon
180 Crandon Blvd., Ste. 118
305.361.0060
"I want to make people feel as good as they can. Hair color can make any woman feel like a million dollars. I wanted to be a part of that!"
"Hair and color are my absolute passion," says Evona Strzelewicz, Stylist at Nino Hair Salon. In fact, she's put her heart and soul into her extensive training, studying in London, New York and Los Angeles to become a Master Colorist. In ever sense, she's an artist, using hair coloring as her medium rather than oils and watercolors, with her customers as her canvases. But she doesn't rely on skill alone. "It's my experience that technique and personal attention makes me stand out from all the rest," she says of her extensive 3-decade career. "I take great pride in my attention to detail and listening to what each client wants and needs. I'm always learning…and that's very important in this industry. Also, I have a beautiful 16-year-old daughter who keeps me young and hip." Nino Hair Salon is a full-service establishment offering cuts, styling and, of course, custom coloring. It's also the go-to place on the island for special events and everyday living. And sometimes everyday life at the salon can be downright humorous. "One of my clients doesn't like blowdryers so she puts a pair of wooden cooking spoons over her ears while I work," she laughs. No matter how you look at it, it's evident that she's a woman who has found what she was meant to do. "The most rewarding part of my job is making my clients feel good about themselves and bringing out their inner beauty!"
BEAUTY TIPS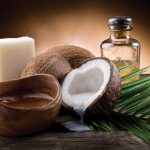 1. Coconut oil from the grocery store is great. It works for everything from your hair to dry skin, especially during the summer.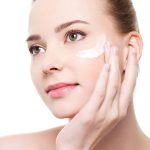 2. Few things can ruin good looks as quickly as unsightly bags under the eyes. Preparation H works great on puffiness in this area.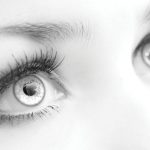 3. Ever wonder why some eyes are particularly vibrant? Use a bit of white eyeliner in the rims of your eyes to really bring them out.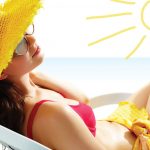 4. Face it, we live in sunny, hot South Florida. The only way to keep haircolor safe from the sun is by getting used to wearing a stylish hat!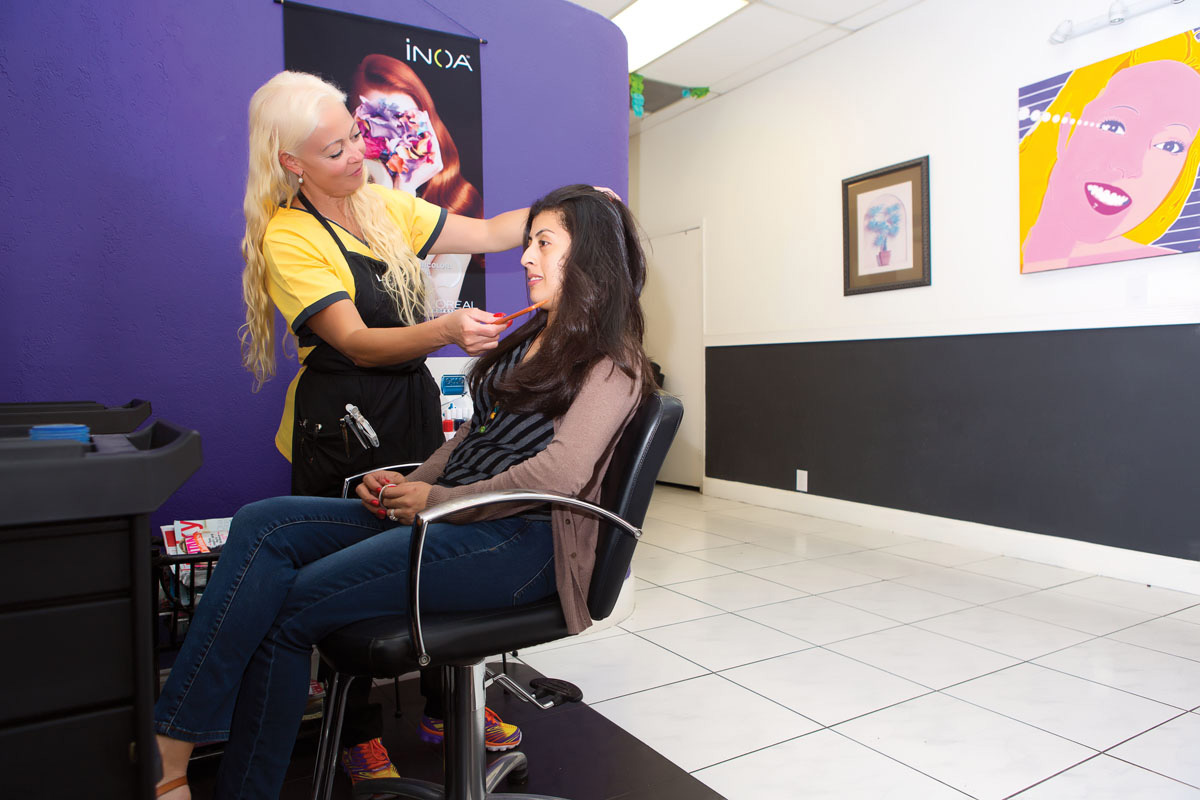 Martha Fernandez
Martha's Beauty Salon
961 Crandon Blvd.
305.361.6667
MarthaUnisex@Gmail.com
"Ever since I was very young, I have been in love with beauty styles and hairdos. Basically everything you can to do to make a woman look as beautiful as she can!"
Say "Martha's" on Key Biscayne just about anywhere in South Florida and people in-the-know immediately think great hairstyling. After 27 years in business, today's Martha's Beauty Salon remains on the cutting-edge with the latest, state-of-the-art technology. This self-described "simple outgoing young girl" came from the best cosmetology school in California to Miami with ambitions of creating the finest beauty shop in Key Biscayne. With great support and hard work, she established her first salon in 1986 and her reputation for stylish looks and excellent customer service has been growing every year since. Along the way, she's come in contact with other top cosmetology professionals and built up her award-winning beauty salon team. Her full-service enterprise is about much more than just fabulous hair, though this is definitely the place to go for L'Anza, Majirel and more. The comprehensive list of services includes manicures and pedicures, waxing, facials, formaldehyde-free keratin treatments and much more…all set in a relaxed, sophisticated atmosphere offered at some of the best prices on the island. Martha's future plans are straightforward: To continue providing excellence to her clientele. "Every Thursday, we have a happy hour at the shop," she says. "It becomes liberating, entertaining and we exchange experiences and stories."
BEAUTY TIPS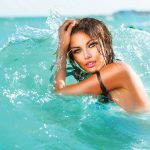 1. Get your hair wet before getting into the water, beach or pool. Sun protection from L'Anza protects hair from the sun, chlorine and saltwater.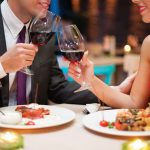 2. Go out for dinner every night. Miami is filled with great restaurants and gourmet take-out. Do not cook, it will chip your nails!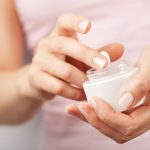 3. Moisturize after waxing. To avoid red bumps, use cream every 8 hours or at least once in the morning and once before going to bed.
4. To avoid pesky split ends, cut your hair at least every other month. It will keep it looking healthy and bouncy at all times.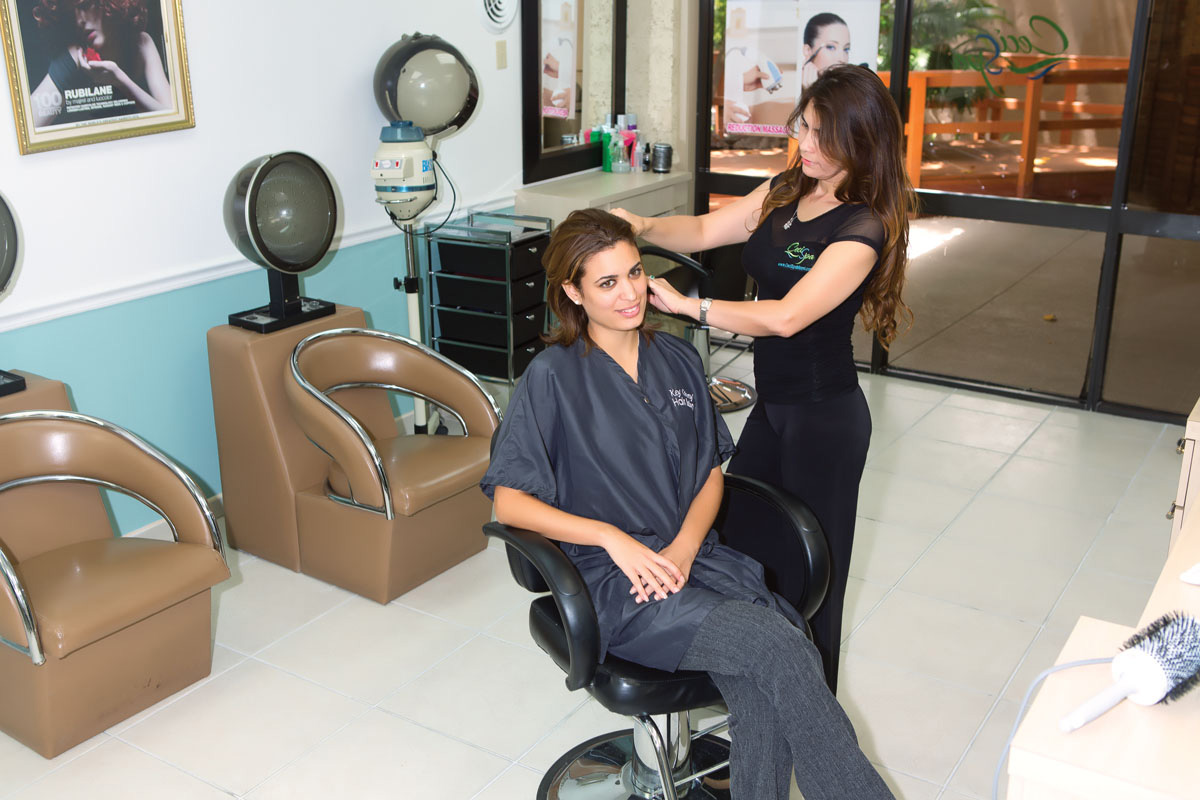 Cecilia Ramos
Ceci Spa & Ceci's Hair Spa
235 Crandon Blvd., Ste. 1
305.361.7842
"I'm very inspired when I meet a client who has a situation that I can resolve for them — Nothing is more fulfilling!"
As teenagers, most folks don't know what they want to be when they grow up. That was not the case with Cecilia Ramos, who started in the beauty industry when she was just 13. "From the moment I enrolled in beauty school, I knew that making people look their best was what I wanted to do for the rest of my life," says the popular cosmetologist and former actress/model. Her salon redefines the words "full-service" with all the expected offerings available as well as the recently added therapeutic massages and cellulite treatments. They also have esthetic treatments such as Botox and Mesoterapia. They even recently launched a line of candles called Ceci Spa Candles. "When I say the aroma of these candles is stupendous, I mean it! You just have to smell them," she enthuses. Naturally, clients keep asking her to expand services to other areas. "One of our main goals for the near future is to continue to open up locations throughout the area so we can continue to offer our clients top-notch services and experiences that are in line with what they're looking to accomplish." Ceci believes the most satisfying part of her job is to have a happy client. " Our motto at Ceci Spa is 'Service, Details & Family'," she says. "You're always guaranteed to leave satisfied and with a big hug from our family to yours!"
BEAUTY TIPS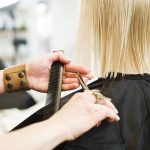 1. Cut the tips of your hair every 6 weeks to make sure it stays healthy and maintains its style for much longer than it would otherwise.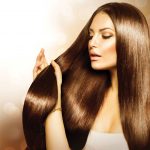 2. Make sure to treat your hair with specially formulated proteins at least once a month in order to help keep it as healthy as possible.
3. Regular lymphatic drainage massages are important to help expel toxins and improve overall circulation throughout your entire body.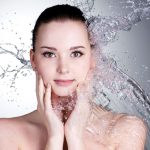 4. Always clean your face before bed and use toner to maintain skin hydration. That will ensure you look your best at all times.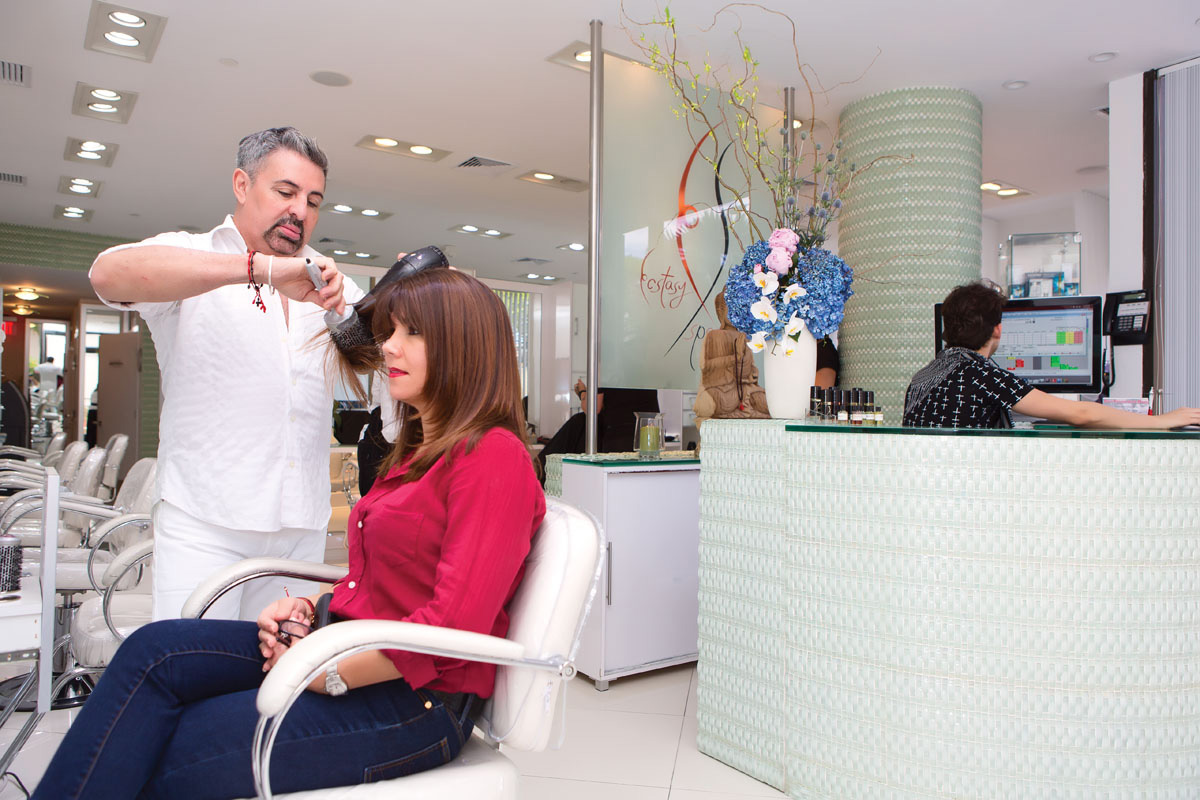 Bobby Barros
Ecstasy Salon Spa
2100 Ponce De Leon Blvd.
305.448.0707
EcstasySalonSpa.com
"Never give up on your image because of personal problems. To avoid falling into depression, people should care more about their appearance so that they're encouraged to live each day to its fullest!"
Beauty is the ultimate form of self-expression for Bobby Barros, Owner of Ecstasy Salon Spa, and his clients. "What inspired me to start in this career was the art of discovering in each person the fact that they own individual beauty," he says. "This requires my constant growth as a human being and a professional." It all started directly after graduating from cosmetology school in 1980 when he began taking advanced courses with some of the top companies in the industry such as Vidal Sassoon and Sebastian. Today, he and his talented team at Ecstasy Salon Spa provide multiple services tailored to suit customer needs. For example, they offer Caviar Treatments and Microdermabrasion for skin and the most popular Shellacs and different spa pedicures for the nails. Additionally, Botox Capilar and Keratin Blowout treatments round out the hair services. He feels that the most significant part of his job, however, is getting customers and employees to put their trust in him when they need advice — whether professional or personal. He's proof that experience matters. "One day I was with a blonde client and I made a mistake with her card and another customer with dark hair, " he says. "When the process finished, I was just listening to 'OMG OMG OMG' — she got really nervous, but ultimately I fixed it and she left really happy. In the end, it was more funny than stressful." Future plans include growing Ecstasy Salon Spa by adding body massages and cavitation machines, among other surprises.
BEAUTY TIPS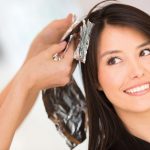 1. When changing your natural hair color, you have to consider the pigment of your skin to choose the right hue. Always work with a professional.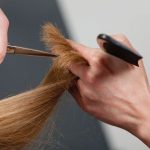 2. When it comes to hairstyle, always go to a professional who can guide you with the design according to your facial features.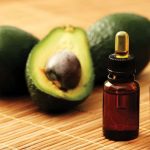 3. Enjoy the wealth of nature. For dry or damaged hair, use a treatment with avocado and olive oil that gives hair softness and shine.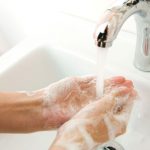 4. Scrubbing hands with a bit of sugar and a squeeze of lemon and washing with sparkling water helps whiten and disinfect the skin.