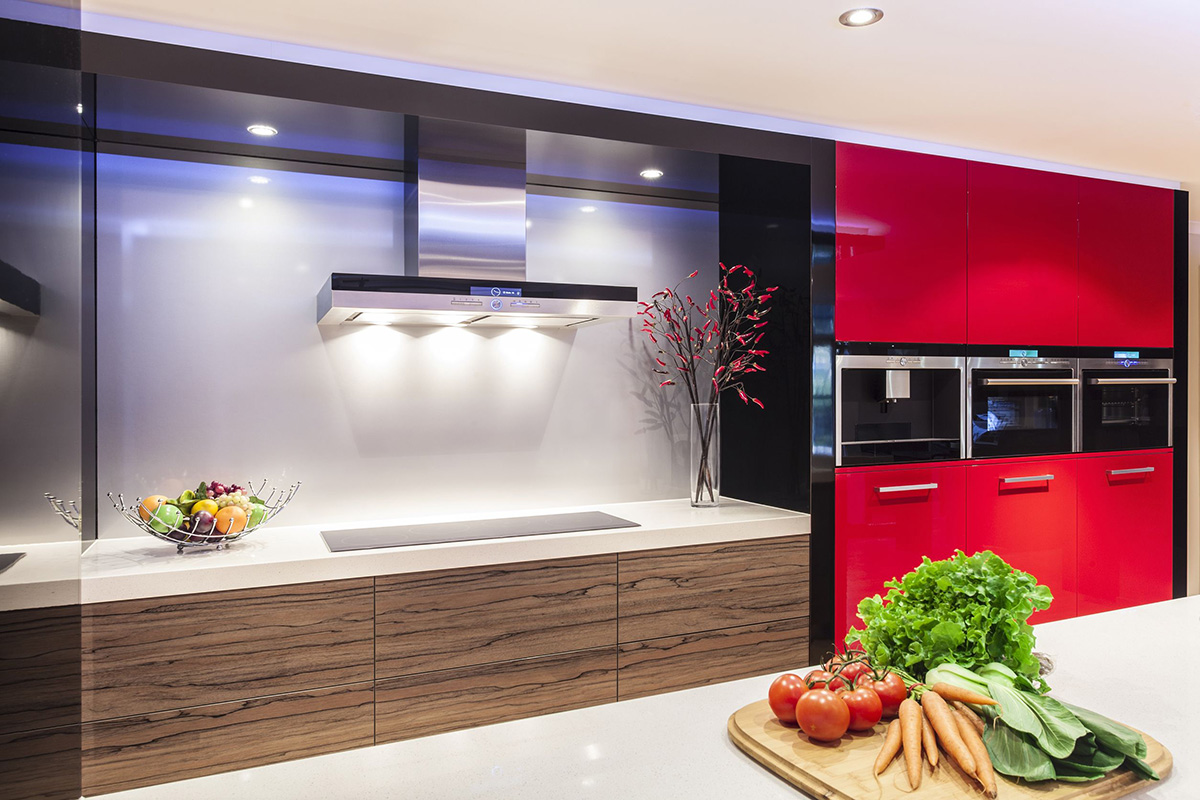 Are you contemplating building a new home or revamping an existing one in 2015? Indications are that many people are seriously thinking about it and the kitchen is the best place to start. However, before hammers start swinging to start the transformation, here are a few crucial planning steps to ensure the results will reflect all of your wishes. Consulting the design pros is always a great place to start. For most, it's just a matter of searching online to get the gears started. Within minutes, thousands of ideas are at your fingertips and just as quickly it can all become overwhelming. You must narrow the search. Most of us have some idea of what we may like but definitely know what we don't like — start there. Once you have established your design parameters, search out local professionals to help in the process. Walking you through the myriad of options, the pros will help further narrow your search. In each category there are many newer options worth investigating (see right side of page for more details). The result should be a reflection of your style and how you utilize a space that's worthy of photos others can be inspired by.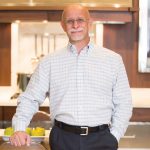 ABOUT THE AUTHOR
› As a Designer, Michael O'Byrn of Downsview Kitchens in DCOTA has a philosophy which is focused on helping clients translate their personal style while assisting them in designing and providing customized spaces throughout their home; DownsviewKitchens.com.
CHOICES, CHOICES
How trendy is your kitchen? Michael O'Bryn says there are several new options to consider when creating an upscale kitchen in your home.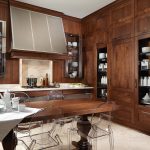 Inside & Out
Cabinetry has more to offer now, in both exterior and interior options, to truly transform this once function-only oriented room. These include textured wood finishes, touch-activated drawer systems, mixed styling for traditional design and saturated color finishes.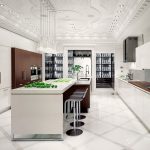 Chef's Helpers
Appliances can do more than you ever could have imagined with cutting-edge engineering pushing new innovation in the categories of steam convection ovens, compartmentalized refrigerators, multi-function pro ranges and touch-activated dishwashers.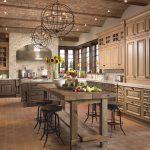 Sensational Surfaces
Counters and backsplashes enhance the look of a dynamic space, with integrated lighting improving it further. Think compressed glass counters, linear dimmable LED lighting, quartzite counters & backsplashes, and large-format, custom-painted backsplash panels.