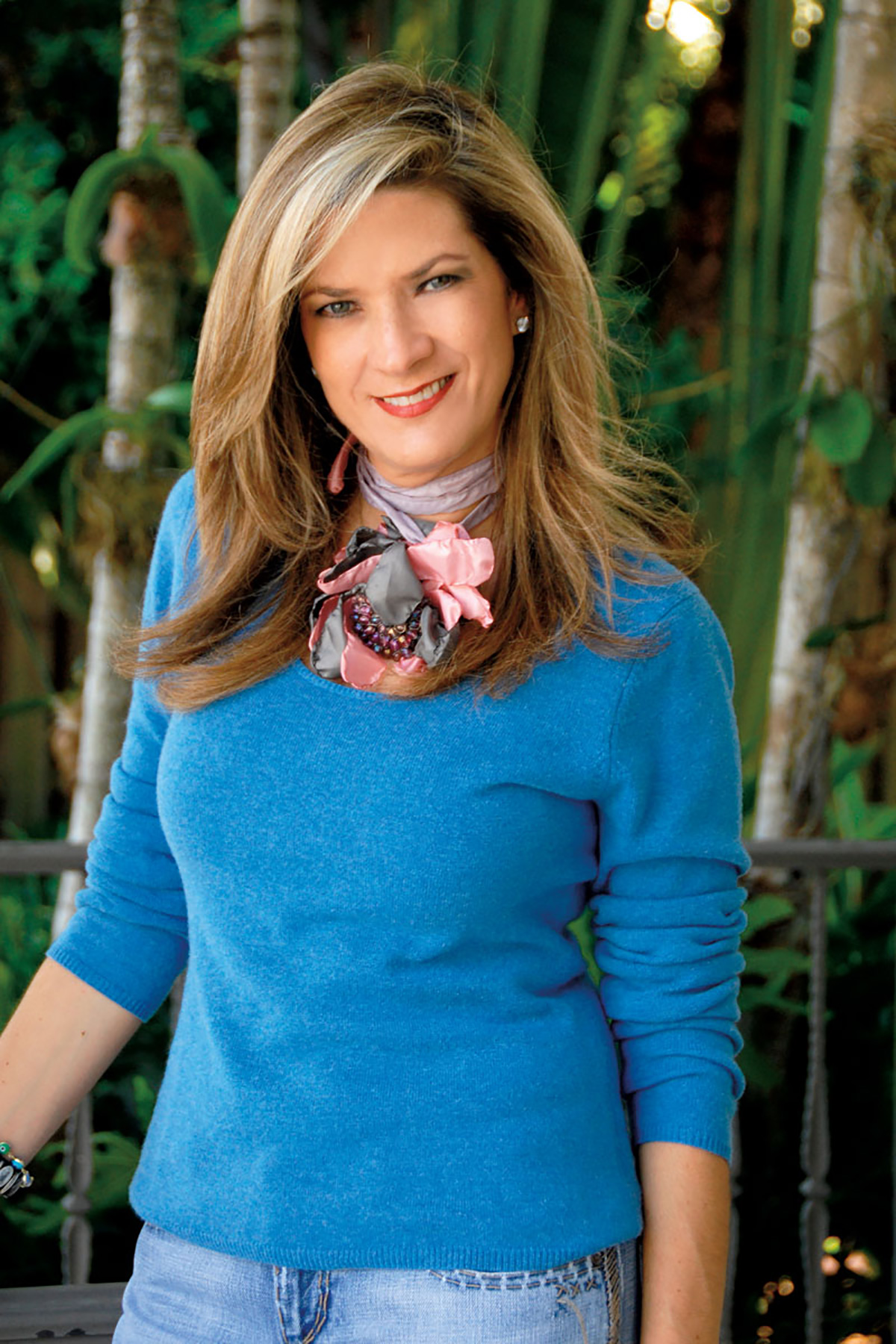 BRIGITTE NACHTIGALL
Great Properties
International Realty
305.710.9664
NachtigB@Bellsouth.net
From climbing over a fence to jumping into a pool from the roof, Brigitte Nachtigall will do whatever it takes to sell her clients the home of their dreams on Key Biscayne. "Having fun is part of being successful in real estate," she says. "I try to give 100% and always look out for the best interest of my clients."
Nachitgall began her career in real estate as a summer job in a very small company, and from day one she knew it was her destiny. Today, she focuses on Key Biscayne-based real estate options including her favorite property currently on the market: a unique, contemporary 5/8 home at 220 Harbor Drive, complete with coy fish at the entrance, a pool swing, leather door-handles and breathtaking ocean views. "When purchasing a property on Key Biscayne, you are not only buying a home, you're buying a lifestyle," she says. "This is a small, exclusive, warm and inviting community that is only seven minutes from Miami and has enough charm to fill up a lifetime."
So what is Nachtigall doing to ensure that the current wave of real estate turmoil doesn't impact her clientele? "I am being patient," she says. "I've rented many properties for those sellers that are willing to wait for this wave to pass; I've lowered some prices for those sellers that need to move on; and my advice to some buyers is that at the present time it's better to have their money invested in real estate than in the stock market."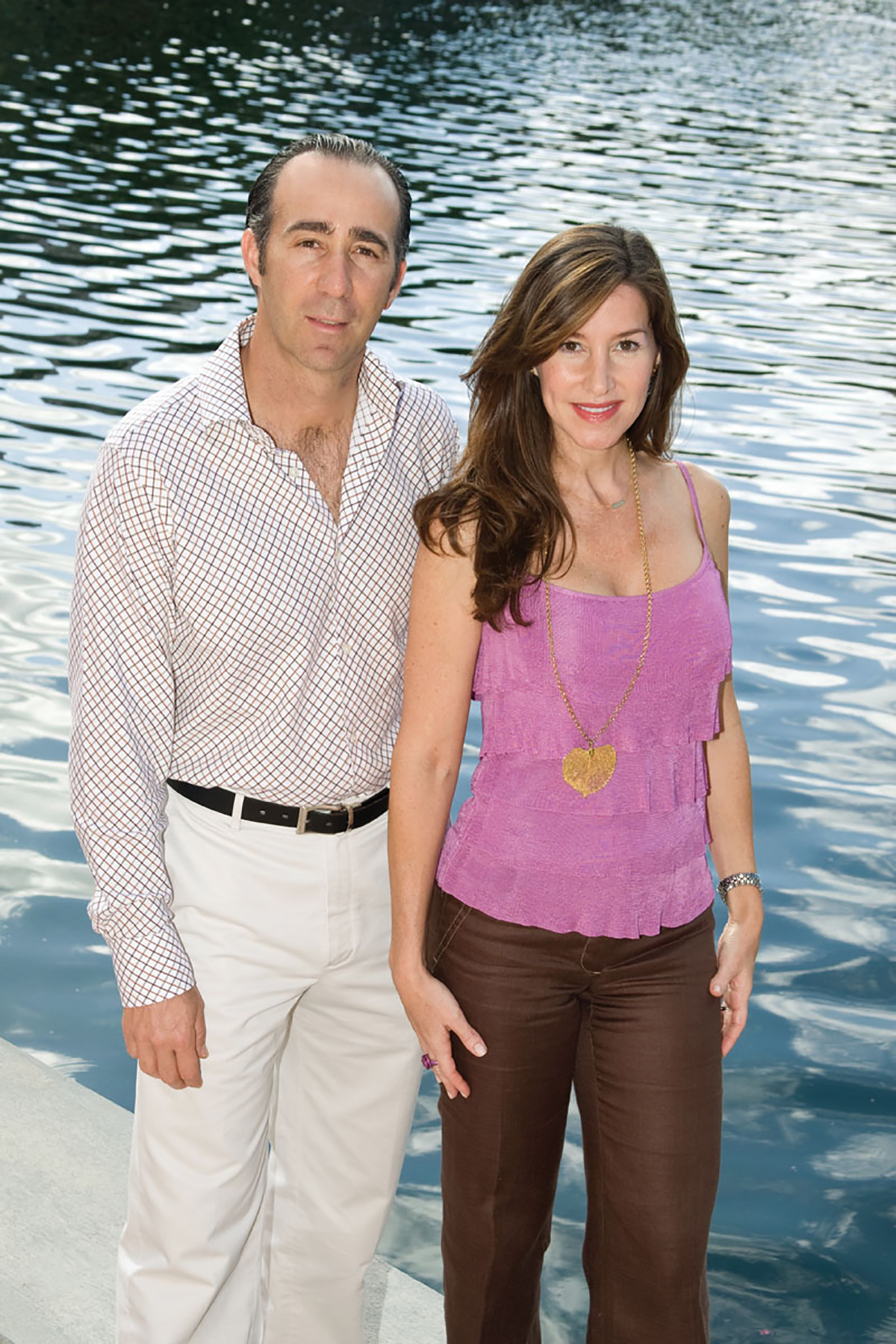 Daniel Gaviria & Ana Somarriba
Great Properties
International Realty
305.582.4800; 305.215.1686
DanielGgaviria@Hotmail.com;
SomarribaAna@Hotmail.com
For Daniel Gaviria and Ana Somarriba, real estate is more than just a job, it's a passion. "We're in this business for the long-term, so having the respect and loyalty of our clients is our most important asset," says Gaviria. Adds Somarriba: "Our proudest moments are when clients refer us to their friends."
This real estate duo says that even though times are tough right now, they work with professionals such as mortgage brokers, attorneys and appraisers to see even difficult situations through to a successful closing. "All of our listings are special because we know that each one will make a person or family happy," they say. "Each seller takes pride in their home and we do our best to emphasize each property's finer points."
One of Somarriba's favorite listings currently is The Four Seasons 49F. "It has amazing, endless city and water views and is beautifully decorated," she says. "It's the epitome of a luxurious Miami lifestyle."
Looking toward the future, both Gaviria and Somarriba say they're planning to stay positive and continue to do what they do best. "My motto in life is 'Life is short, try to enjoy every minute'," says Somarriba. Gaviria follows up with a famous quote from Socrates: "The way to gain a good reputation is to endeavor to be what you desire to appear."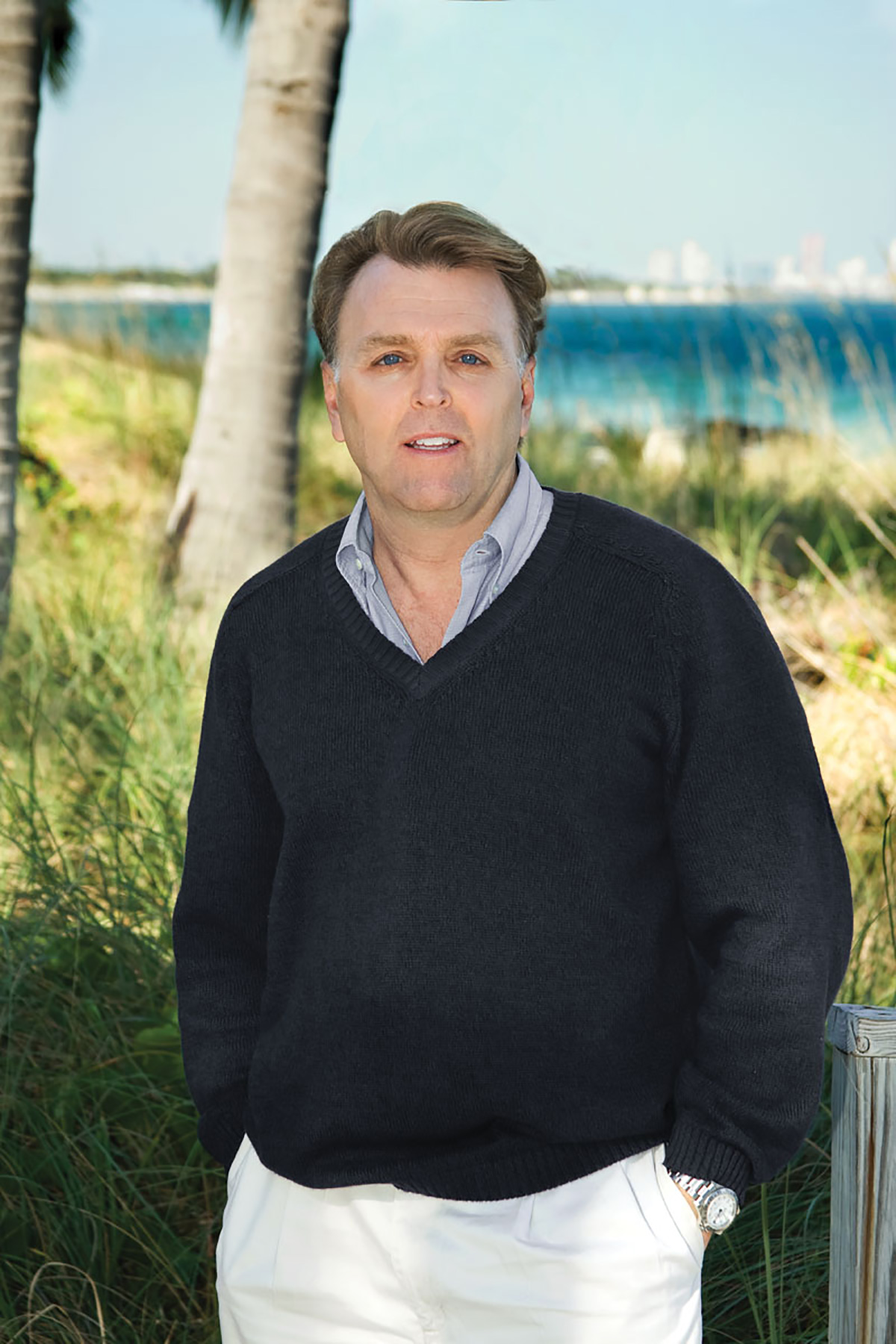 Doug Kinsley
Fortune International Realty
305.361.8661
Doug@FIR.com
When Doug Kinsley was a kid, he says he loved to play Monopoly and Risk. "At an early age, it taught me about investing, collecting rent and negotiating," he says. Today, that knowledge has propelled him to become one of the most successful real estate powerhouses on Key Biscayne. "With parks on two sides, the Atlantic Ocean and Biscayne Bay on the other two sides, land is very limited on the island," he says. "That's why it's essential to listen to our prospects and customers and try to satisfy their needs in an honest and professional manner — whether they're looking for permanent or seasonal homes."
In order to overcome the current state of the real estate market and attract buyers, Kinsley says he has stepped up advertising and mailings to show buyers all the attractive buys available. "We are also stressing the fact that it is an optimal time to trade up to the larger units, or properties that have great views or unique features," he says. "A few years ago, unique properties were impossible to find. Now, we find them coming to the market."
When it comes to selling others their dream homes, Kinsley is usually there to accommodate. But he's not shy to admit he himself owns one of the most prized properties on the island. "I love my home," he gushes with enthusiasm. "It is a high-floor condominium with spectacular views of the ocean, beach, bay, sunrises, sunsets and Miami's skyline. Every day, the view is different! It has provided me with a lot of comfort and pleasure."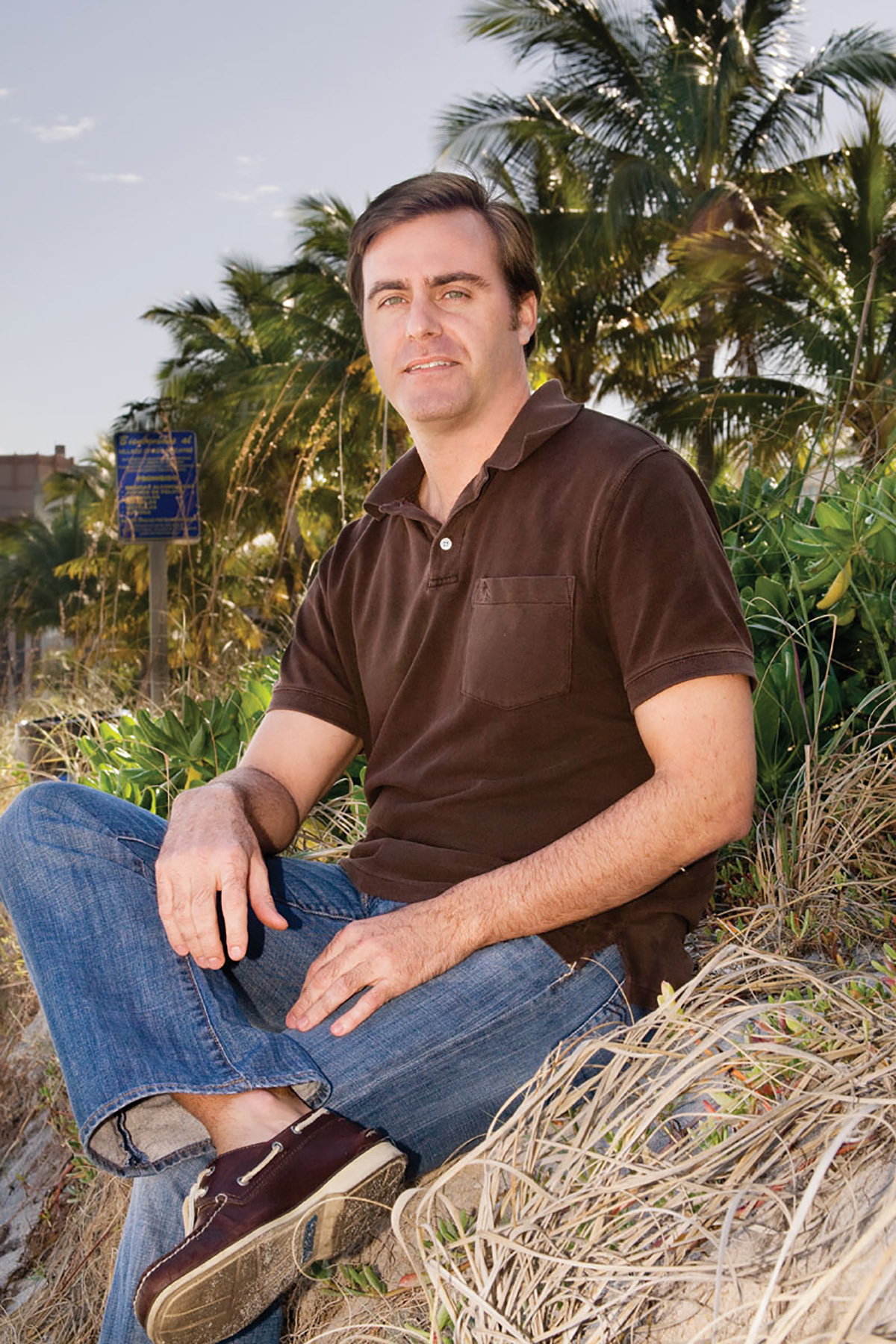 Cristian Gonzalez-Black
Fortune International Realty
305.361.3440
CBlack@FIR.com
Cristian Gonzalez-Black wants his customers and prospective buyers to know that now is the perfect time to trade up in size, views and location. "Properties that several years ago were hard to find, have now become available," he says. "Therefore, my partner and I have increased our promotional output in order to showcase these attractive opportunities."
And he says, Key Biscayne is the perfect place to start the search for a new home. "Our island offers parks, beaches, security and a cool, relaxed lifestyle," he says. "We're steps away from a growing metropolitan city which brings in an array of buyers and residents from many countries of the world that are looking for such qualities. At the same time we have a limit to the amount of properties available which helps maintain property values."
As a Key Biscayne resident himself, Gonzalez-Black says he strives to provide personal attention to all of his customers. "I pay very close attention to the needs of my customers in order to help them in as honest and as professional a manner as possible," he says. "Each property offers a different quality, and fortunately here on the Key we have a wide selection to suit anyone's needs."
In fact, Gonzalez-Black and his partner have so many properties on the market, it's hard to keep track. "A few years ago we showed an off-island agent our listings in the different buildings," he says. "After an hour, her make-up started to run, her feet hurt from her high heels and we went on without her."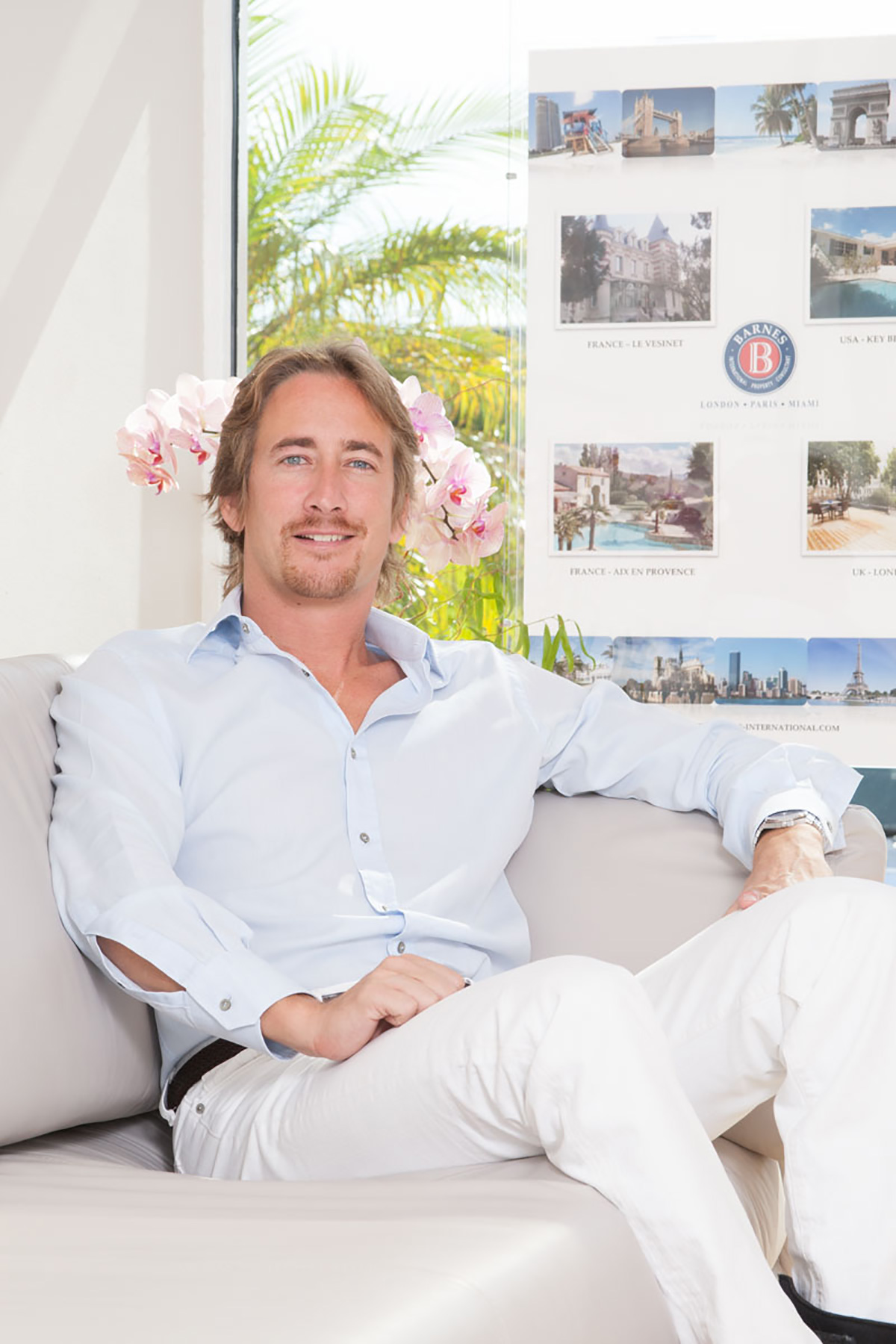 MATHIAS DEBOIS-FROGE
Barnes International
305.361.2233
Info@Barnes-Miami.com
Mathias Debois-Froge's most prized possession isn't an exotic car or a luxury watch that helps him get to all his meetings on time: It's his cell phone. "I have my cell hooked to my head eight hours a day," he says. "I make a lot of money with it. As long as it has reception and email capabilities, I don't even care what type of phone it is."
Debois-Froge got started in real estate 15 years ago as a way to combine his interests of architecture, interior design and business administration. Today he sells properties in Asia, Australia, Morocco the South of France and Miami from his headquarters in Key Biscayne.
"Regardless of the market, there's always people taking advantage of new opportunities," he says. "Some people are in need of selling, some want to buy. Either way, I try to aim for win-win situations for all involved." One such example is a 23rd Floor Casa del Mar 2/2 1,875-square-foot penthouse with full ocean and bay views, listed for a cool $1.1 million. "The space is completely remodeled and worth every penny," he says.
He goes on to say that over the years he's developed a keen sense of when a buyer is going to bite on a property or whether they are going to pass. "I know within a few moments whether a client is in love with whatever property I'm showing them," he says. "I don't ever push anyone to buy, but I notice when they try to hide their emotions so they can bluff like it's a game of poker, which is always a great negotiation tactic!"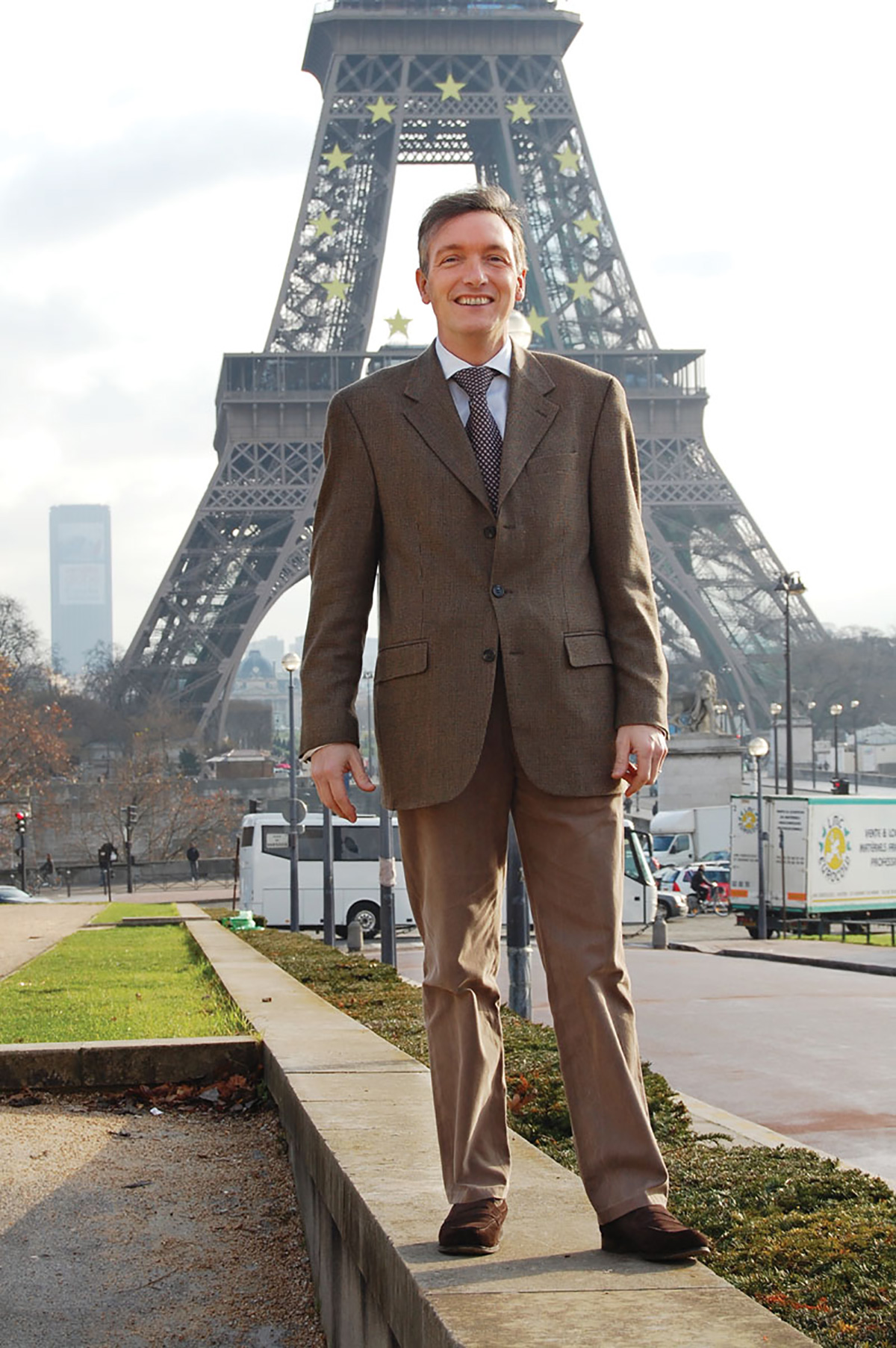 Thibaud de Saint Vincent
Barnes International
305.491.1984
TSV@Barnes-Miami.com
As a student in Paris 20 years ago, Thibaud de Saint Vincent was attracted to the beauty of cities and architecture. "I began a renovation company whilst studying at the University of Paris Dauphine," he says. "The main activity of my company, Connexion, was to remodel and refurbish homes." After selling that company at the turn of the millennium, he developed Barnes with his wife, Heidi Barnes.
First and foremost, he says, Barnes and all its eight offices throughout the world specialize in luxury homes. "The grand properties that we have listed — such as a sublime flat overlooking Ile Saint Louis, a duplex flat in Knightsbridge, London, and a private mansion located at the corner of Jardin du Luxembourg — are not directly affected by today's fluctuating market," he says.
Currently, Barnes is the only unfranchised luxury real estate company of true British origin located in Paris and abroad with one main head office. "This specificity allows any client anywhere in the world to go through one channel, benefiting from our made-to-measure service," he says. Barnes also offers all the services related to the purchase of a home including interpreters, architects, decorators, insurances, mortgages and financial advisors.
"Your living is determined not so much by what life brings to you as by the attitude you bring to life," he says, quoting a famous mantra. "Not so much by what happens to you as by the way your mind looks at what happens."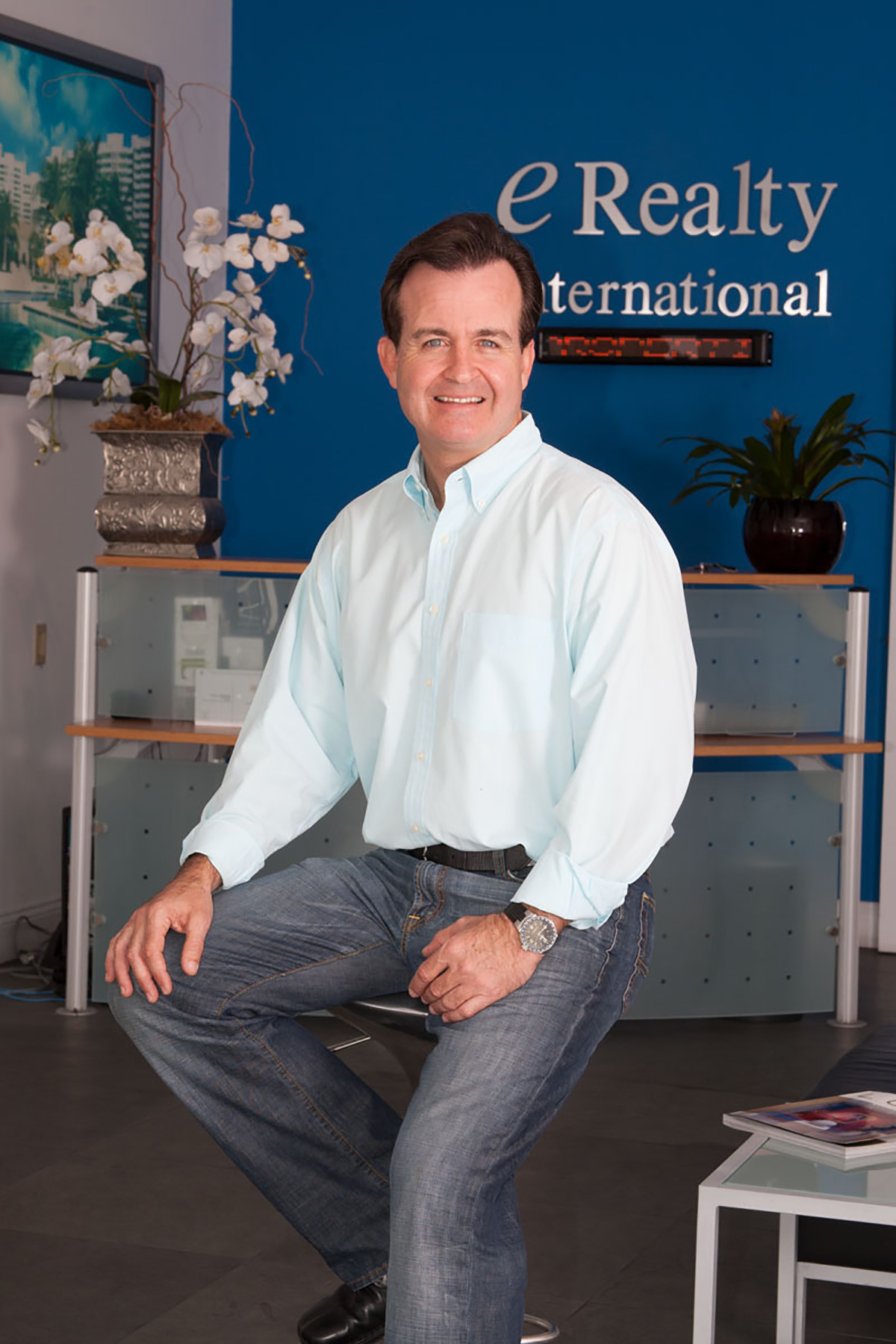 James Salas
E Realty International
305.300.6764
Salas@ERealtyInternational.com
James Salas started his real estate career in 1989 out of a love for the tremendous action that's required to succeed in the field. "I've had the good fortune of learning from the best and as a result sold hundreds of Key Biscayne homes and condos to individuals and families which today I count among my good friends," he says. "I still believe owning real estate is the ultimate American Dream."
Always one to be innovative, Salas realized the Internet's dominant effect on the real estate industry before few saw the Web as a business tool. This has enabled him to stick out among a sea of competitors who may not have had his foresight so many years ago.
"I started my company at the right time and today I enjoy more web traffic than I could have ever dreamed of," he says. "Now I'm working on taking it to the next level so consumers can determine their own level of involvement with an even more intuitive user experience."
What's more, his real estate showroom at The Square Shopping Center is regarded as one of the best real estate offices in the country, not just for its appealing design and architecture but for the overall vibe found within its walls. "Everyone that comes in falls in love with our space," he says. "Lots of people stop by daily to look at properties on our plasma screens and pick up a copy of our monthly real estate newsletter and the monthly "Top 10" list which are comprised of the current listings I feel provide the best value on Key Biscayne. My main goal is to always try to make purchasing or selling a home easier, effortless and a lot more enjoyable."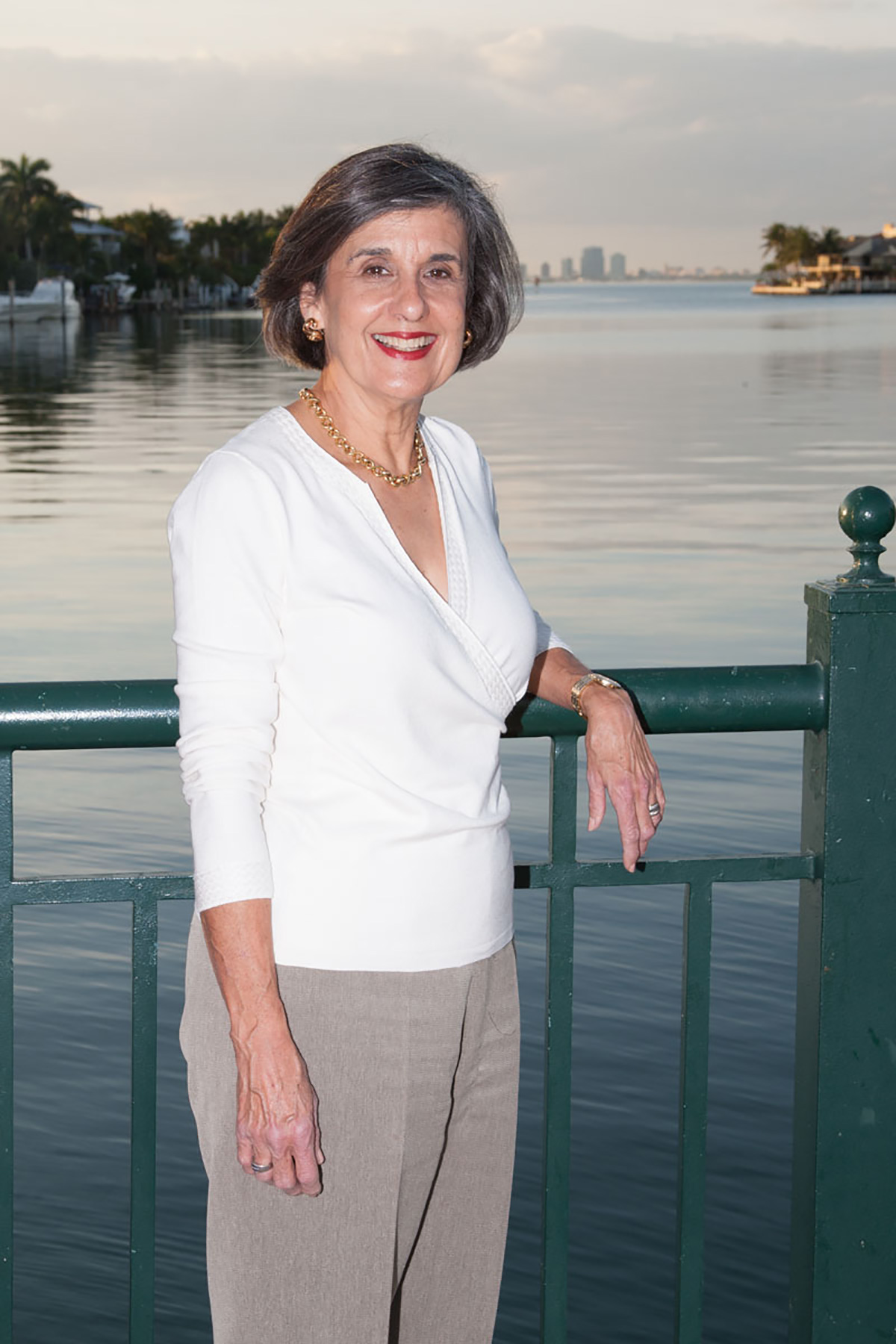 Ceci Sanchez
Fortune International Realty
305.298.0497
Ceci@RealEstateKeyBiscayne.com
From fashion merchandising to working as a social worker and a Montessori school teacher, Ceci Sanchez has done it all. But selling the island way of life on Key Biscayne has been something that she has not gotten tired of doing even after 30 long years. "I'm confident that helping families find the perfect home on the Key was the right career choice for me," she says.
Sanchez, a Key Biscayner since 1960, says that adapting to today's reality is essential. "Using every opportunity possible to further my education and keep in touch with clients and friends keeps me busy," she says. "Our community's second-home owners need that 'someone' that is here for them to provide them full service whenever they need it."
Although Sanchez admits that realtors should not show preferences to the properties they sell, she says if she had to choose one place to recommend to clients looking for condo living at its finest, it would be The Sands Condominium because of its privacy, proximity to the beach and views. "The 3/3 #APH apartment I sold and resold last year beats other island apartments for its spectacular views," she says.
When she's not busy selling homes, Sanchez contributes to Key Biscayne's green surrounds. "Making time to do what you love in your community is priceless," she says. "The lush Key Biscayne Library Garden, the flowering Ceiba trees in Harbor Drive and my involvement in the Village Landscape Committee is allowing me to fulfill my favorite motto: 'Get by Giving'."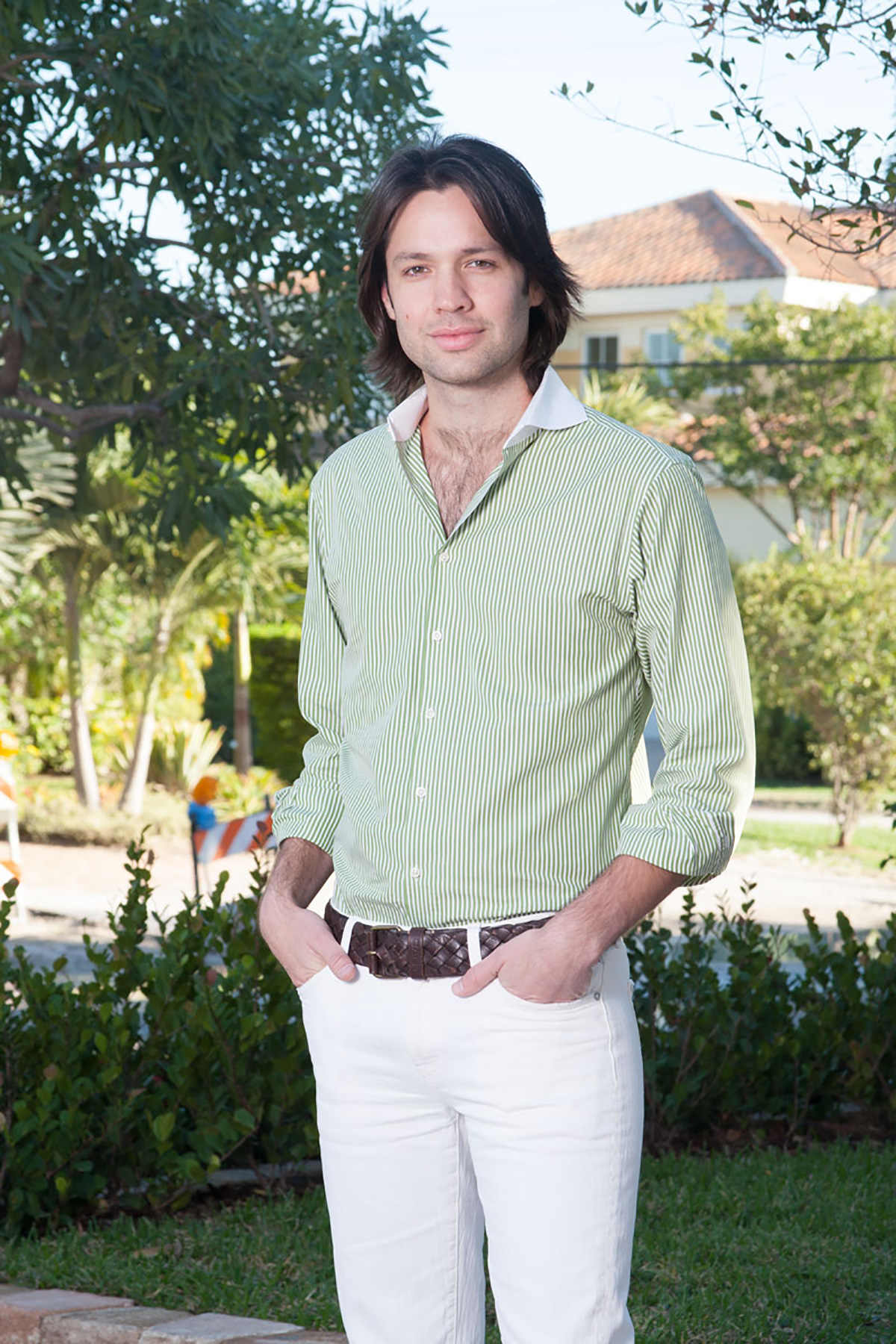 Mark Chatburn
Southbay Realty Group
305.393.6032
Mchatburn@SouthbayRealty.net
When Mark Chatburn was a little boy, his dad used to keep architectural and interior design magazines on the coffee table, and he was always intrigued by the real estate sections on their pages. "I was captivated with the idea of how easy it was to actually own the perfect home," he says. "Eventually, I finished my International Business thesis on the development of the real estate industry in the U.S and decided to pursue my dream business."
Since getting into real estate, Chatburn's focus has been on service and information. "When I'm with a client, they truly become the most important priority, no matter what," he says. "I'm their liaison between their needs and the actual property, therefore, listening becomes an essential element in this relationship. At the end I like to create a bond that goes beyond the business — a commitment that translates into successful and long-term relationships."
Among his favorite properties on the market is a $3.2 million Key West-style home at 462 Ridgewood Road in Key Biscayne. "This architectural masterpiece is a 6/6.5 with a fantastic staircase, outdoor guest quarters, tons of natural light, and the most exquisite finishes on the market," he says.
Another aspect that sets Chatburn apart is his innate knowledge of Key Biscayne and its real estate offerings. "Whatever my clients' needs are, they can always rest assured that I will present them with it," he says. "My clients know that I will always have all the information possible to help them choose wisely."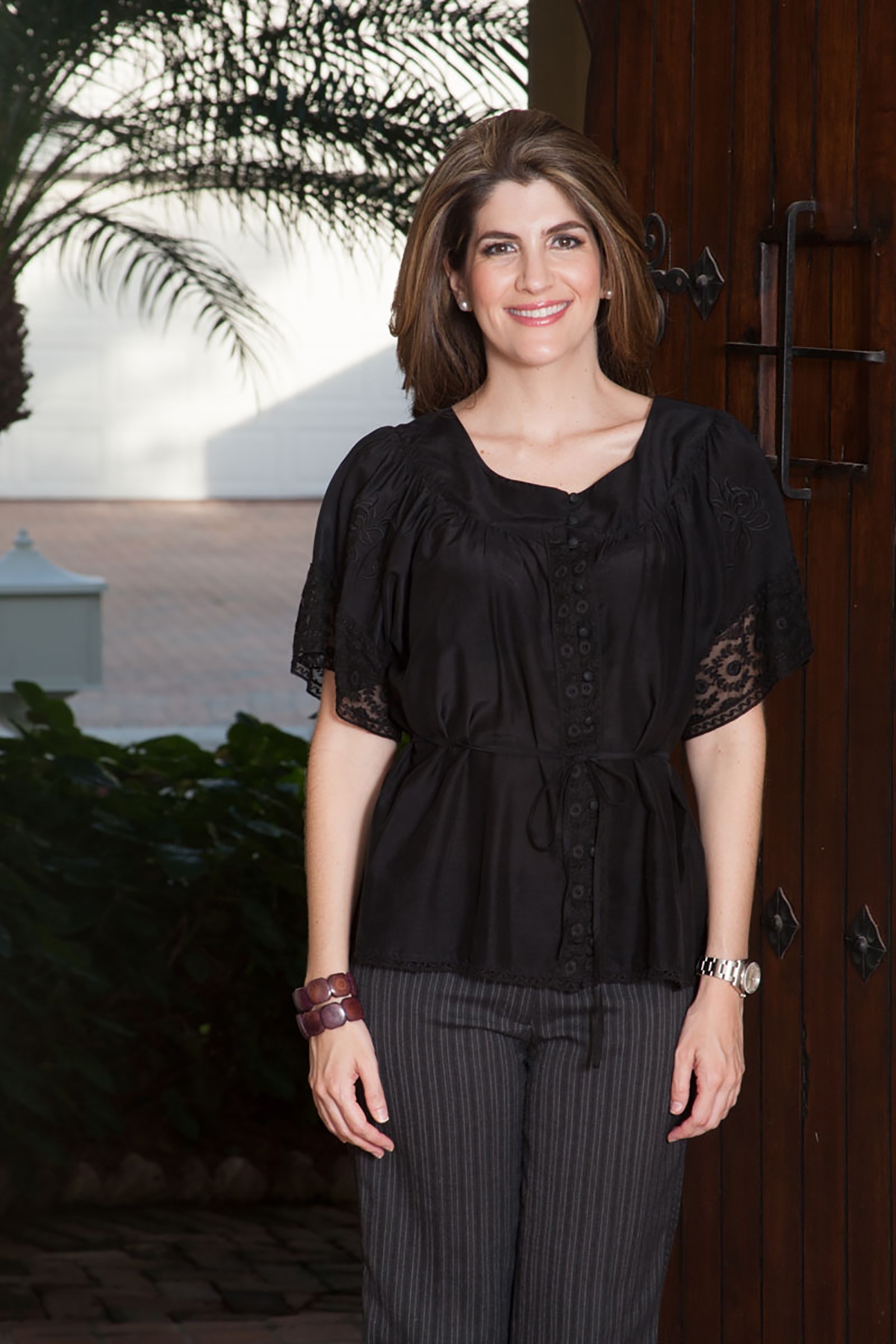 Rosa Isabel Calero
Southbay Realty
305.799.1336
Rcalero@SouthbayRealty.net
For Rosa Isabel Calero, knowledge is power and she makes sure to keep her clients informed about markets, mortgage options, statistics and excellent opportunities while offering them options to purchase, exchange and sell. "It's all about location, location, location," she says. "I pride myself on personalized service, extensive experience and dedicated managing, interior design, staging and premium concierge services."
And, she says, she loves her job. "Real estate enables me to be in contact with people from around the world, learn about their cultures and help them fulfill their home necessities and dreams," she says. "I've met some really exceptional people who have shown me new outlooks on life throughout the years."
And one notable moment came just recently while she gave a tour of a Key Biscayne home to a French family. "To their surprise, the owners of the house I was showing were old friends. They had lost contact with one another many years before and were ecstatic to have found each other again," she says. "It was a very touching and magical moment."
Currently, Calero's favorite home on the market is a $2.95 million, 6/6, 3,551-square-foot home at 301 Ridgewood Road in Key Biscayne. "This house is a perfect blend of tropical island living and contemporary architectural language," she says. "It features an open and spacious floor plan, soaring ceilings, and a wall of glass windows. The master suite on the second floor has a balcony overlooking our beautiful island, reminding the owners on a daily basis that they live in paradise."
Lorraine F. Neumann
Ocean Club Realty
305.322.8108
Lorraine@TheOceanClub.com
Back when the Ocean Club was under construction, Lorraine F. Neumann of Ocean Club Realty had to get creative during showings. "The lack of balconies, railings and the height of some of our towers during the construction stage didn't go well with my fear of heights," she laughs. "I had to be very imaginative, striving to provide a good vision to my clients of what the views and finishes were going to be, using only blueprints, sketches and drawings!"
Even before the Ocean Club days, Neumann's focus has been the island she's called home for 37 years. "I've always put my greatest effort in Key Biscayne," she says, mentioning she began her real estate experience in sales for the developer of Key Colony and later as the Sales & Leasing Manager for Botanica before joining the Ocean Club team during the conceptual stages of the project.
But like the ocean that defines the community she loves, the real estate industry's natural ebb and flow has been an aspect of the business Neumann has learned to embrace and overcome. "Even though we have seen a general drop in prices, Key Biscayne is somewhat immune to the wide swings in prices seen in other parts of the country," she says.
And it's not only her clients she has impressed over the years. "I've earned my competitors' respect by always treating them fairly and respecting their sacred client relationships," she says. "Actually, I've always competed against myself, not others. For me, it's about being better than you were the day before and learning as much as possible. I think that success is a journey, not necessarily a destination. And I'm still very much enjoying the journey."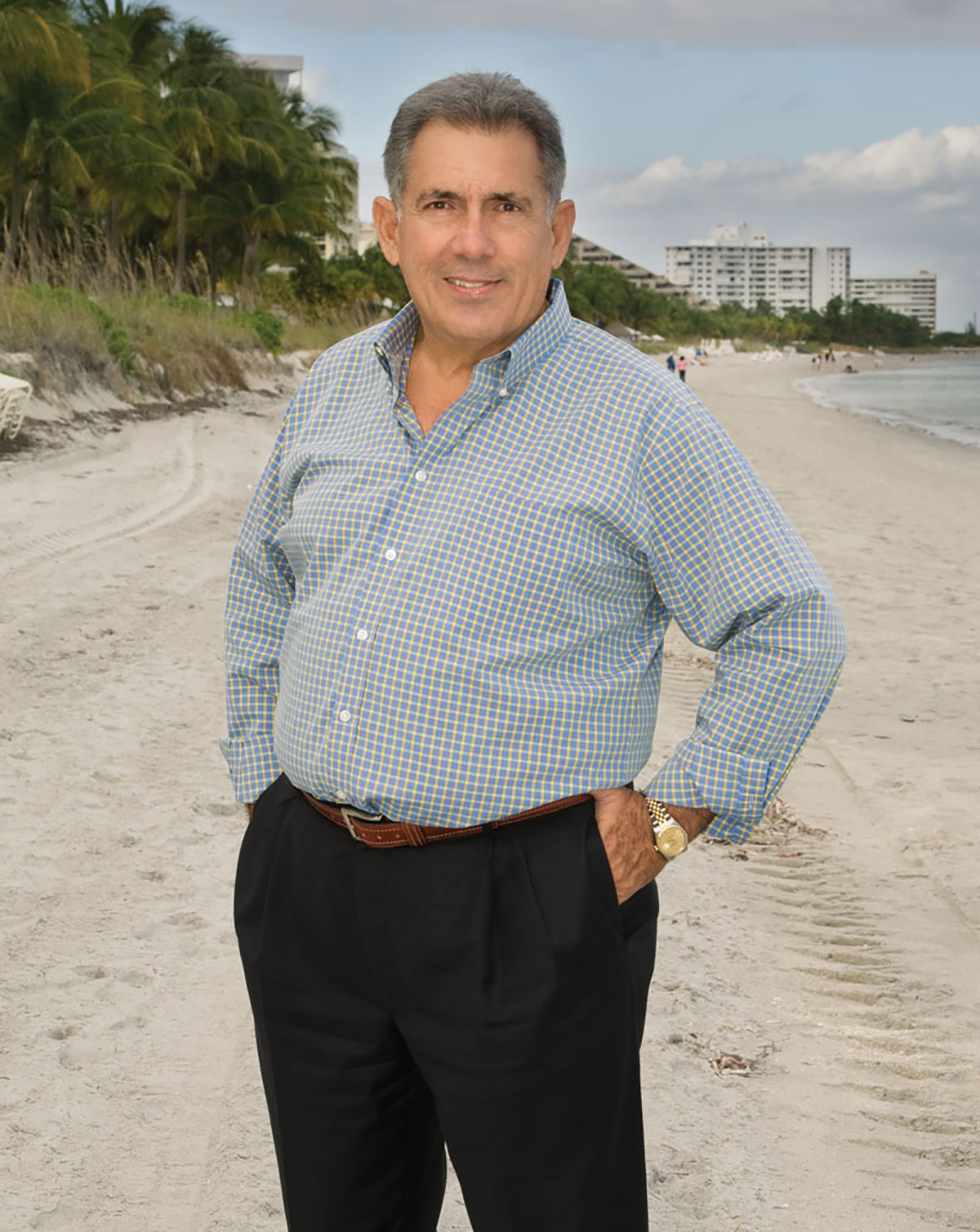 CARLOS COTO
Fortune International Realty
305.803.3059
CCoto@FIR.com
The only thing Carlos Coto wishes he could own more of is time. And so it came that this former high school teacher turned to real estate for the flexibility it offered. Thirty years later, he's ranked in the top half of the Top 1% of all residential realtors in the nation, and 11th out of 23,000 residential brokers in Miami-Dade County. "Growing up I was taught by my family that talking about money was not acceptable conversation," he says. "Whenever I asked a question about how much something cost, my parents would always say: 'We don't worry about that, we have enough.' Later, I realized I was not going to make 'enough' on the income of a teacher to live in Key Biscayne so I got into real estate."
Despite the career change, Coto says his teaching experience has come in handy when pitching people their dream home. "I like to show buyers, through statistics and data, how it makes sense to buy now," he says. "This is the best time I have seen in years to acquire real estate — I always say tough times don't last, but tough people do!"
Coto lives with his family on Key Biscayne and encourages new families to become part of the place he's adored since 1970. "Buyers look to the Key for its village-like environment and its safe atmosphere, but most importantly for the quality of life we enjoy here," he says.
So what's Coto's favorite real estate offering currently on the island? There's too many to pick just one. "For the most part, Key Biscayne sells itself," he says. "The best property for me is one where I could see myself happy in it."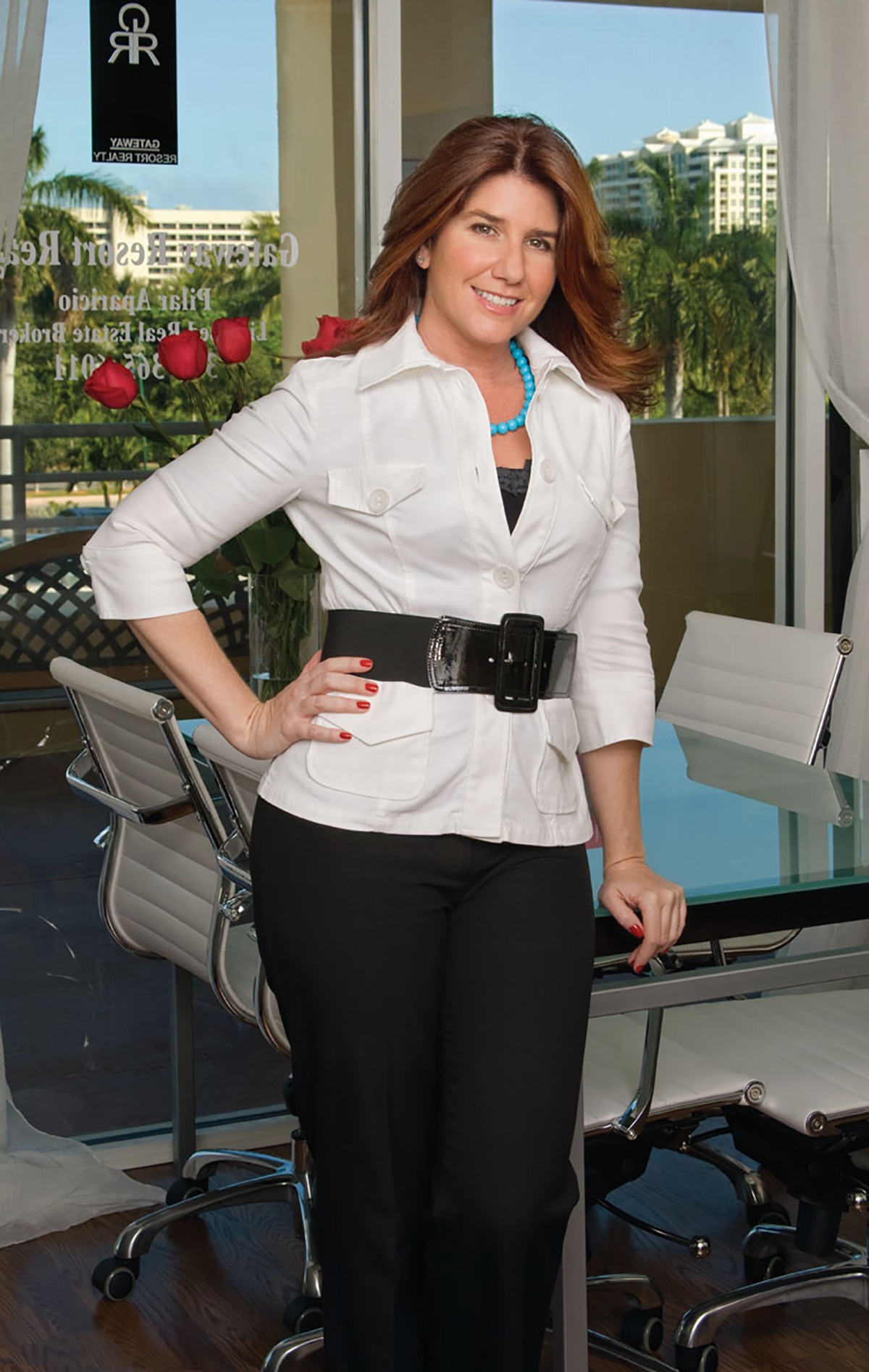 Pilar Aparicio
Gateway Resort Realty
305.361.1333
Pilar@GatewayResortRealty.com
Pilar Aparicio pursued her career in real estate after graduating with an Elementary Education major from Barry University. She commenced her career in Destin, Florida, and was soon named VP/Broker-Associate of Re/Max southern before recently opening Gateway Resort Realty in Key Biscayne, a boutique brokerage firm that serves clients desiring first-class real estate services. "I'm confident about this market," she says. "Real estate runs in 10-year cycles, but we all seem to have a nine-year memory."
Even though the market has definitely shifted, Aparicio says this is a great time for wise investors to purchase. "Top-quality properties will always be in demand regardless of aggregate market conditions," she says. "Key Biscayne is prime real estate and there are many willing to purchase here."
But Aparicio cautions sellers that there are certain things that one must do to obtain the highest price in the shortest amount of time, most importantly is pricing your property right. "If you overprice it, buyers tend not to look at it when they can get more for their money elsewhere," she says. "It also can't get appraised and helps sell those more competitively priced. By reviewing the market demand and other factors about your property, we can determine the fair market value and get your property sold."
So what sets Aparicio apart from the competition? "I provide reliable service with professionalism, communication, compassion, experience and knowledge of the market to buyers and sellers,"
she says. "From signing until closing of the sale…I'm there every step of the way!"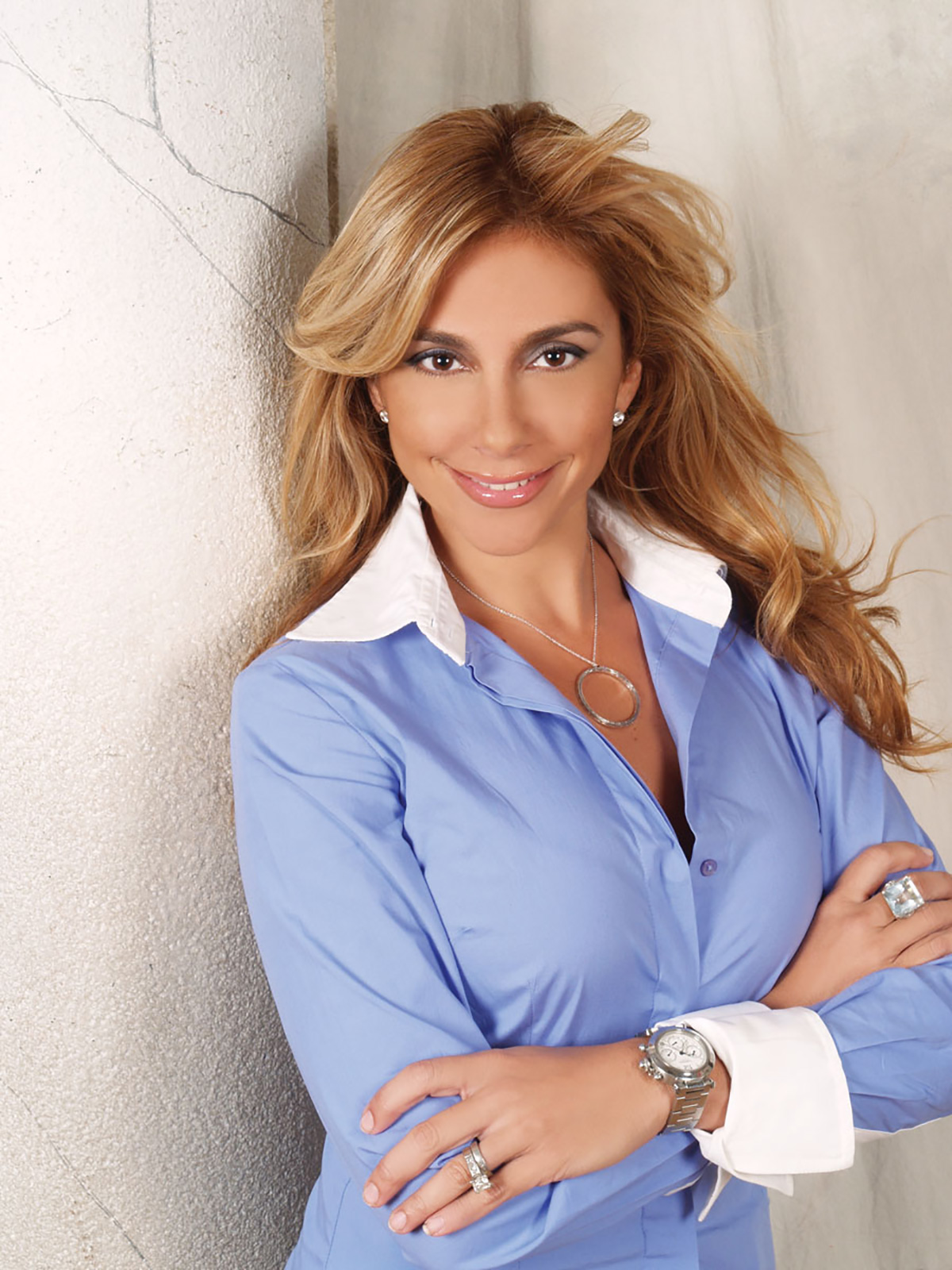 Cindy Suarez
Ocean Club Realty
305.218.0671
Cindy@TheOceanClub.com
Cindy Suarez understands the enormous importance of communication, and so you can bet that when you call her, she'll pick up…or at the very least return your call immediately. "Any good realtor knows that missing a call can often mean missing a great opportunity to establish a long-lasting relationship with a prospective new client," she says. "I stay connected 24/7 to old, new and prospective clients."
Through her hands-on, grassroots approach, Suarez says she has created great relationships that go above and beyond real estate. "I've learned to appreciate this challenging business and tackle it head-on with patience, a positive attitude and an unshakeable drive," she says. "Not only is residential real estate extremely cyclical, it's often a highly emotional industry. It involves selling that house that you grew up in that's of extreme value to you but may not be to the potential buyer that's making the offer. It may be that apartment that's so finely decorated that the buyer is willing to pay way over market value so that his wife can feel at home."
So what type of advice does Suarez give to others looking for her secrets to success? Although she has plenty of tips, she points to a mantra she came across many years ago that shaped the way she does business. "I once read an anonymous quote that describes the recipe for success in which I strive to live and work by: Awareness breeds mindfulness; and mindfulness builds productivity; and productivity equals success." And with that in mind, she's off to her next showing.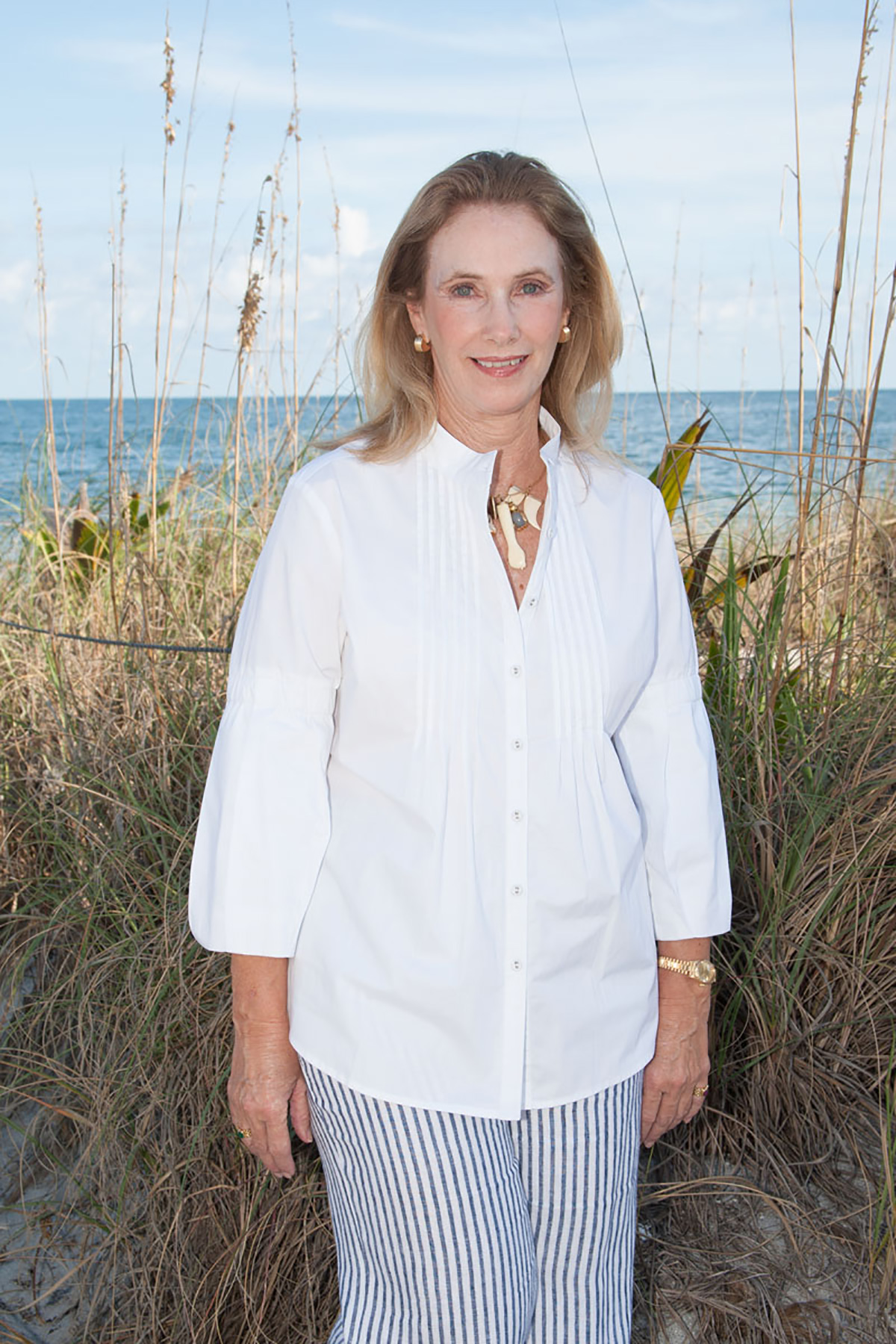 Jennifer Macia
EWM Realtors
305.710.5560
Macia.J@EWM.com
For Jennifer Macia, real estate is a lucrative and challenging career, and one she couldn't imagine replacing with any other profession. "I started working in real estate full-time when my children were busy in school all day," she says. "Real estate's flexible hours made it possible for me to tend to both my family and my career, which is very important to me."
Although the job may be flexible, it's still a demanding career that requires extensive follow-up, knowledge and perseverance. "I contact my clients on a regular basis to inform them of the market trends," she says, mentioning she specializes in waterfront single-family homes on Key Biscayne. "I inform them of the 'Solds' vs the 'For Sales' in their particular area of interest so they are kept up-to-date. Accurate and updated information is what buyers as well as sellers appreciate the most."
When she's not showing the houses on her roster, she's spending time with her family. "My most prized possessions are my children," she says. "They have been the incentive to drive me to become a better realtor."
Macia says that for her real estate is a very personal business that she does not take lightly. Currently, she has several properties she's fallen in love with including the $3.65 million corner condo Unit 603 at Grand Bay Residences, complete with full water and city views. "Every transaction is unique and I service my clients regardless of what their real estate needs may be," she says. "Price is what you pay, value is what you get."