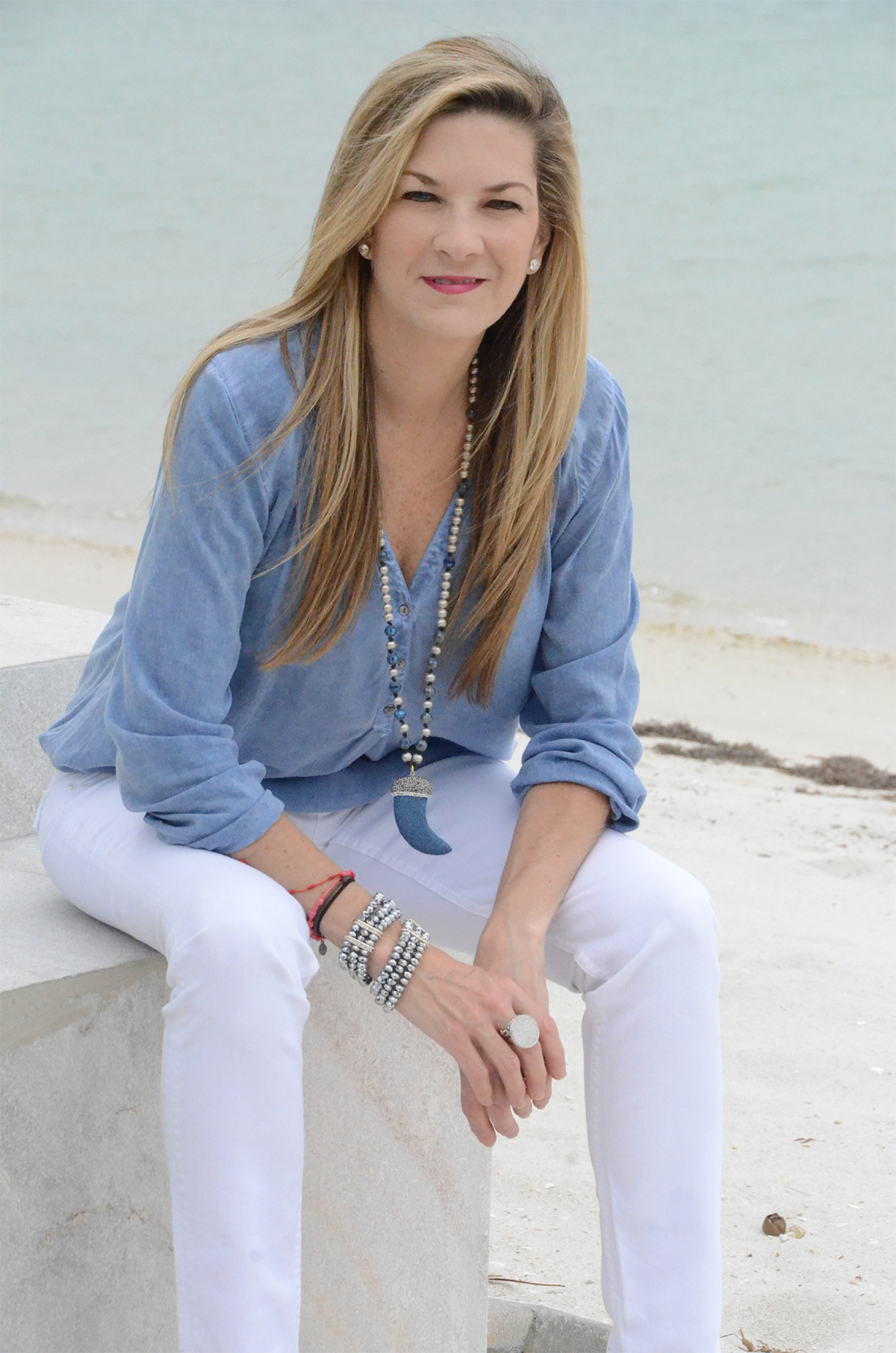 Brigitte Nachtigall
Great Properties Int'l Realty
305.710.9664
Brigitte@BNachtigall.com
BNachtigallProperties.com
Brigitte Nachtigall is a very passionate person who puts a lot of love and effort into everything she does. "My children are my life," she says. "They are the reason I work so hard, so that they have a better future. I believe that in order to be successful and happy, you have to find the right balance in life between your family, your job and the extra activities." She also loves living in Key Biscayne. "When I was little, my parents had a summer home and we used to come for vacation. Then, when I was 14, we decided to move the U.S. permanently and I've been living on Key Biscayne ever since. I wouldn't want to live anywhere else — the sense of community here is just priceless!" When asked to sum up Key Biscayne in one word, she doesn't hesitate: "Paradise!"
Advice For Buyers: "If you don't absolutely love it, don't buy it. Look at the whole package: the community, the schools and the amenities. Key Biscayne has beaches, it's very safe and secure and we have an incredible sense of community."
Advice For Sellers: "Look at the comparables and price the properties accordingly, if not, you're going to waste a lot of time."
Predictions For 2016: "I'm hoping for the best, but it will depend on so many different factors and economies around the world. Since we're coming into an election year and the dollar is strong, we should have a stable 2016."
Doug Kinsley
Fortune International Realty
305.215.5900
Doug@FIR.com
DougAndAl.com
Doug Kinsley has always loved numbers and graduated from college with a degree in accounting. "After my day-and-a-half career in accounting, I followed my instincts and went into real estate," he says. "It has been 35 years now and I've enjoyed every minute of it. Every day is different and you never know how it's going to finish — that's exciting!" Kinsley believes that his accounting background enables him to analyze the viability of a transaction very quickly. "Also, with over 3 decades of experience on Key Biscayne, I know the island like the back of my hand," he says. "I'm familiar with the views, floorplans, amenities and the history of most of the buildings. As a buyer is describing their needs, I'm visualizing what building/apartment could be perfect for them." He combines extensive experience with a focus on staying cutting-edge. "The business changes every day," he says. "The way we advertise and promote properties now is completely different from a decade ago."
Advice For Buyers: "With limited inventories, be patient…the right property will come along."
Advice For Sellers: "Price the property no more than 5% to 7% above comparable sales closed during the past 6 months. Buyers are educated and will not overpay."
Predictions For 2016: "For Key Biscayne, the market should continue strong. Without new construction, our inventory levels should remain quite low."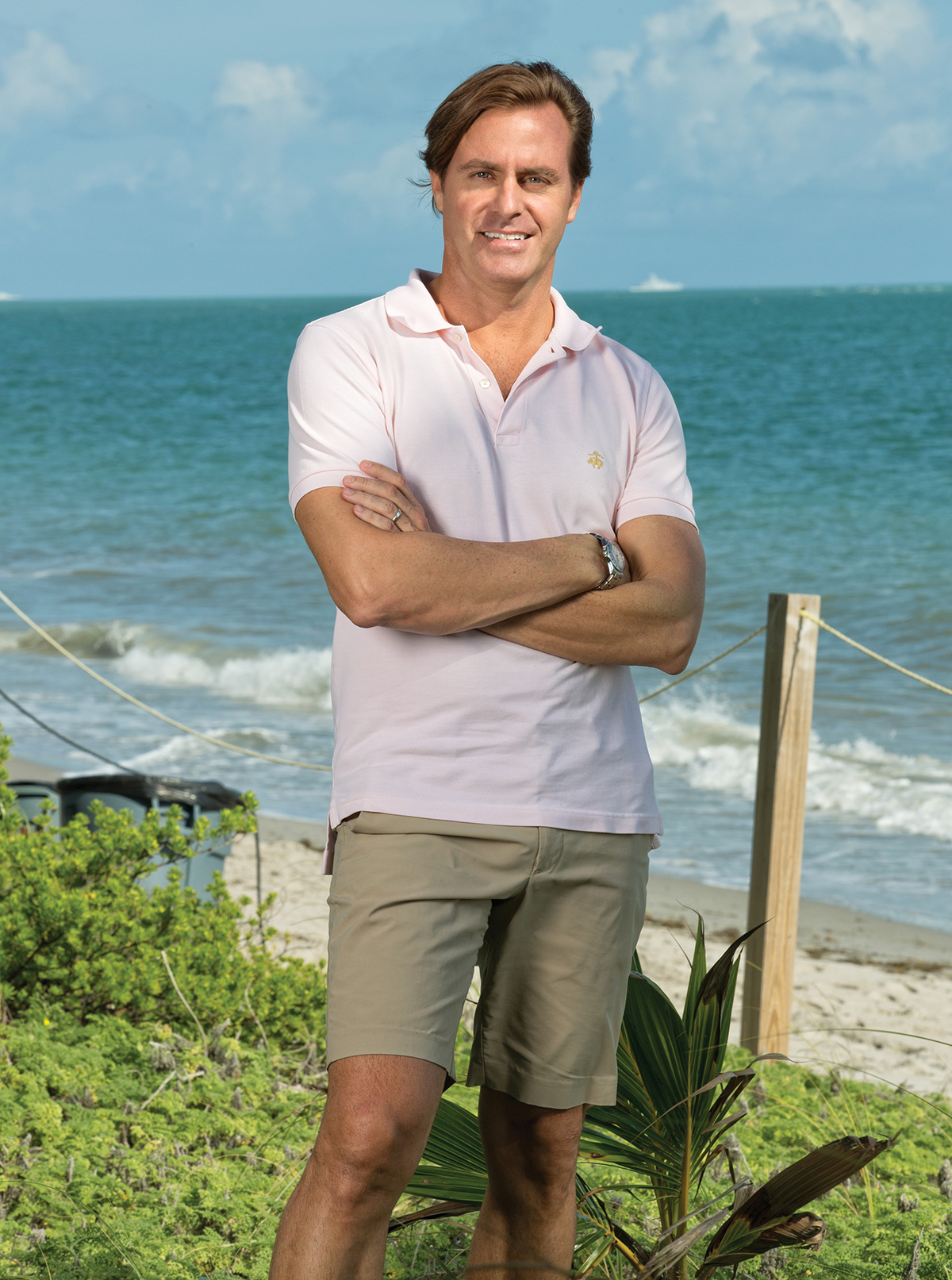 Cristian Gonzalez Black
Fortune International Realty
305.775.3426
CBlack@FIR.com
DougAndAl.com
Cristian Gonzalez Black was in college deciding what direction to choose for his career, when he met his mentor Al Martinez. "Before I knew it, I was getting my real estate license and found myself accompanying him to show properties," he says. Today, he works with his business partner Doug Kinsley and the superior team at their office. "Real estate allows me the opportunity to meet wonderful people and see all kinds of properties," he says. "It's fun to see what each day will bring — just when you think you've seen it all, there's a new situation to learn from and continue growing professionally and personally." On one occasion, he was showing a condo that had the cutest French bulldog. "Lo and behold, the customer opened the door to the house, and the doggie started running like crazy," he says. "I got him home safely — but boy was he fast!"
Advice For Buyers: "Key Biscayne has a limited inventory due to the lack of available land for new projects. If you find what you're looking for, don't hesitate for too long because that location might take a while to become available."
Advice For Sellers: "Keep yourself updated with the latest market trends, sales, comparables and units available for sale and price yourself competitively."
Predictions For 2016: "This will be a very interesting year. We all have to be sharp, informed and positive to make the real estate market on The Key one of the leading places to live in the Miami area."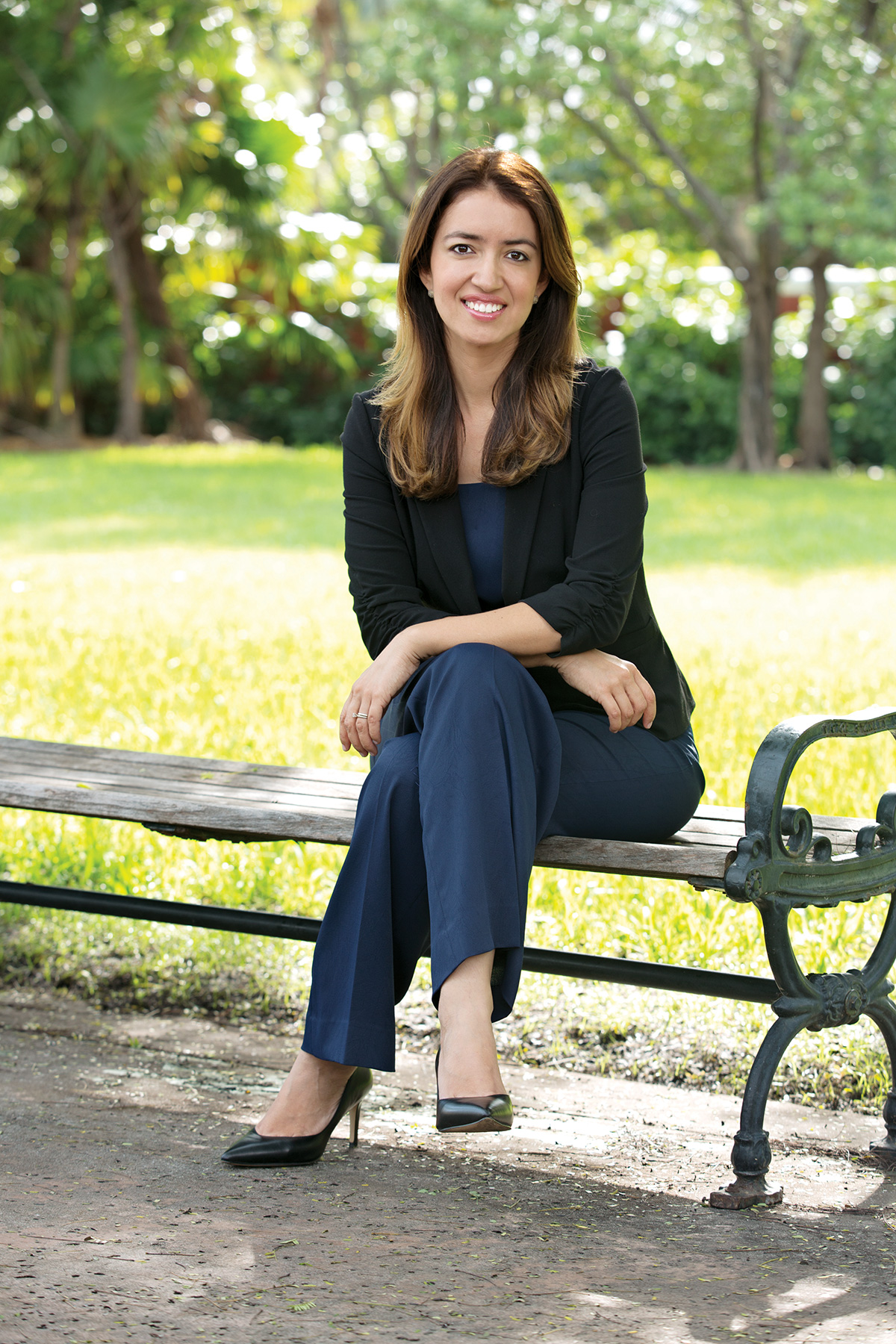 Natalia Salgado
Fortune International Realty
305.509.9766
SalgadoNatalia@Hotmail.com
"Having lived in so many different places — Argentina, Australia, Brazil, California and Puerto Rico, among others — has given me insight into many different cultures and languages," says Natalia Salgado. "My clients come from all over the world, but I always find I share a connection with them in some way." Moreover, she's been in sales all her life and worked in marketing for many years, both of which have given her a strong foundation in understanding the real estate business. "What drew me to real estate in particular was the opportunity to help people navigate a very important moment in their lives." Her goal is to always make the whole process as enjoyable and stress-free as possible. "Buying, selling and renting can be challenging, and for me there's nothing better than seeing a happy client at the end of a transaction."
Advice For Buyers: "When you buy a home, you're also buying the neighborhood — location is fundamental. If you find a property you love, make an offer. The most desirable properties move quickly."
Advice For Sellers: "Price your property fairly, based on comparable closed sales. When showing the property, give prospective buyers the best first impression possible."
Predictions For 2016: "Foreign investors, particularly from Europe and South America, continue to be a force in the market. Property values should remain strong on account of international demand and the new developments that continue to change the face of the city."
Daniel Gaviria & Ana Somarriba
Great Properties Int'l Realty
Ana: 305.215.1686
SomarribaAna@Hotmail.com
Daniel: 305.582.4800
DanielGGaviria@Hotmail.com
GreatPropertiesIntl.com
Daniel Gaviria started his real estate career over 23 years ago in Key Biscayne. After having worked at a restaurant and then in commodities after graduating from college, he decided he wanted to give real estate a try and quickly found that he loved it. Ana started almost 18 years ago. After running a family business right out of college, she decided that the printing industry was not for her. As such, the company was sold and she decided she wanted to work in a people-related field — naturally, real estate was the perfect fit. "Our favorite thing about this business is our clients," they say. "We have met some very interesting people and have made some great friends." They strongly believe that good agents always put their clients' needs before their own and give sound real estate advice, even if it means not making a sale. "In the long run, earning the trust of our clients has made us successful in this business," they say.
Advice For Buyers: "Go with your gut. If you walk into a property and aren't feeling it, don't buy it. That goes with commercial properties, too."
Advice For Sellers: "Try to look at the property as if you were a stranger looking at it. What would you freshen up, change or improve so that the property's best features come through?"
Predictions For 2016: "A lot of the great projects being built at the moment will be completed. It will be exciting to see how they turn out. We continue to be optimistic that Miami is a great place to invest in real estate."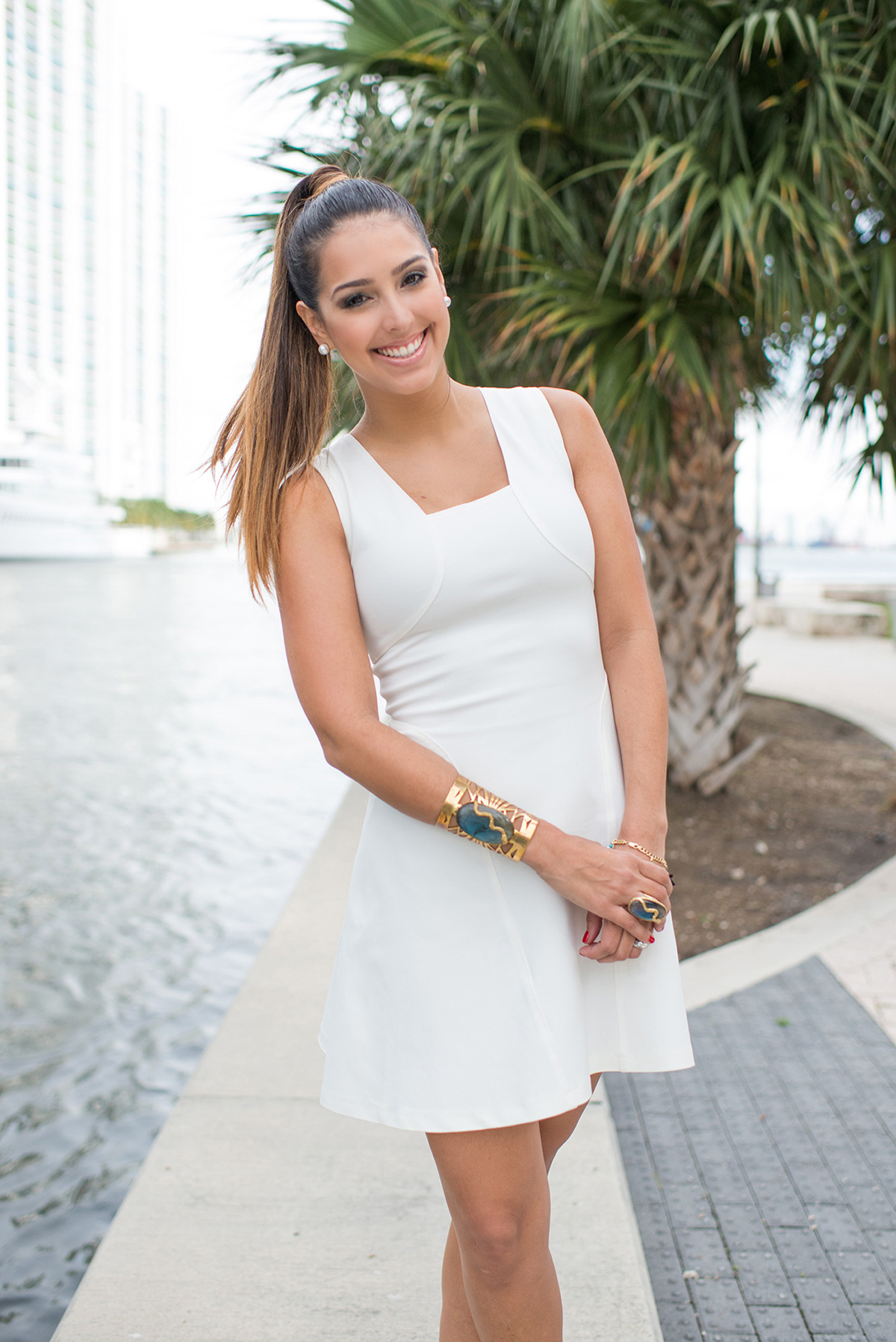 Alejandra Castillo
Fortune Development Sales
& Related Realty
786.327.9995
ACastillo@FortuneIntlGroup.com
GranParaisoResidences.com
"People who are not buying today will regret it in 10-15 years down the road," says Alejandra Castillo. "Miami is growing tremendously and there's still time to buy. Edgewater in particular is the area in the heart of Miami that's growing the most. The low prices we see today will never be seen again." Castillo was planning a career in real estate law when she started assisting the VP of Sales in Fortune Development Sales. "I knew it was the perfect fit for me and here I am over 10 projects later," she says. "First and foremost, I'm a passionate person as a realtor. That's what your clients feel, everything else comes along." She recently sold a penthouse at Gran Paraiso for a very unique reason. "The couple was originally looking for a 2-bedroom as a second home," she says. "They needed a closet for shoes and one for clothing, so I ended up selling them a beautiful 4-bedroom penthouse with a fantastic water view just because of the shoes. One should never underestimate the power of a buyer either for direct sales or for referrals"
Advice For Buyers: "First, location; second, location…and then comes your dream home Top 5 must-haves."
Advice For Sellers: "Don't mix the emotional value of the property with its market value. They are both important but they should not be blended together."
Predictions For 2016: "The market will become more real. The buying and selling process will take a little longer but the outcome will be the same: a stable, growing real estate market."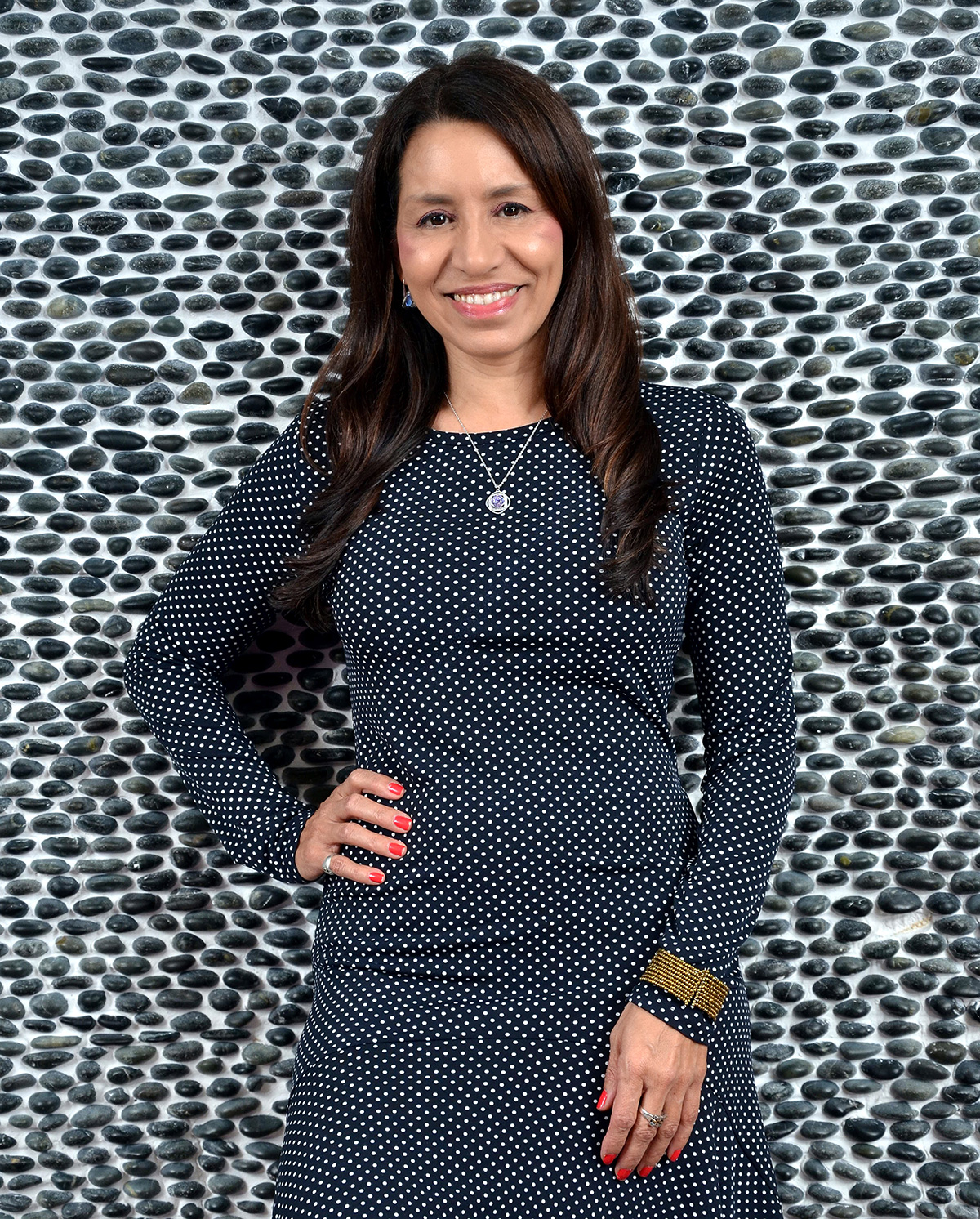 Patricia Rapan
Beachfront Realty, Inc.
305.215.0030
Rapan.Patricia@Gmail.com
ApartamentosYCasasMiami.com
Patricia Rapan has been a realtor in the South Florida market for over a decade. "Currently, I specialize in foreign national investors," she says. "I guide them in choosing the right property by considering their family needs and the purpose of their investment. I often work as a team with the investor's banker, attorney and accountant to ensure the client makes a wise decision." After the purchase, she assists them in all aspects of managing their properties. "I am very committed to my clients and have forged very strong relationships with many of them over the years." Twice a year, she travels to Argentina to meet with potential clients and real estate professionals. She gives seminars on a variety of topics such as real estate developments and trends in Miami. "I am passionate about sharing my experience in this country as an immigrant and to teach people how to evaluate the pros and cons of buying real estate in the U.S.," she says.
Advice For Buyers: "It is especially critical for foreign investors to learn what it means to become property owners in South Florida. They should consider the different options for holding that property, as this can impact taxes paid in the U.S. and protect the investment for future generations."
Advice For Sellers: "Sellers can benefit from the MLS, which offers very reliable information about the current real estate market."
Predictions For 2016: "It will be a very strong real estate market in the Miami/Broward area. There are still many desirable units for sale. Foreign investors should consider condo-hotel units as they could be used both as a vacation home and a profitable rental property which generates an attractive return."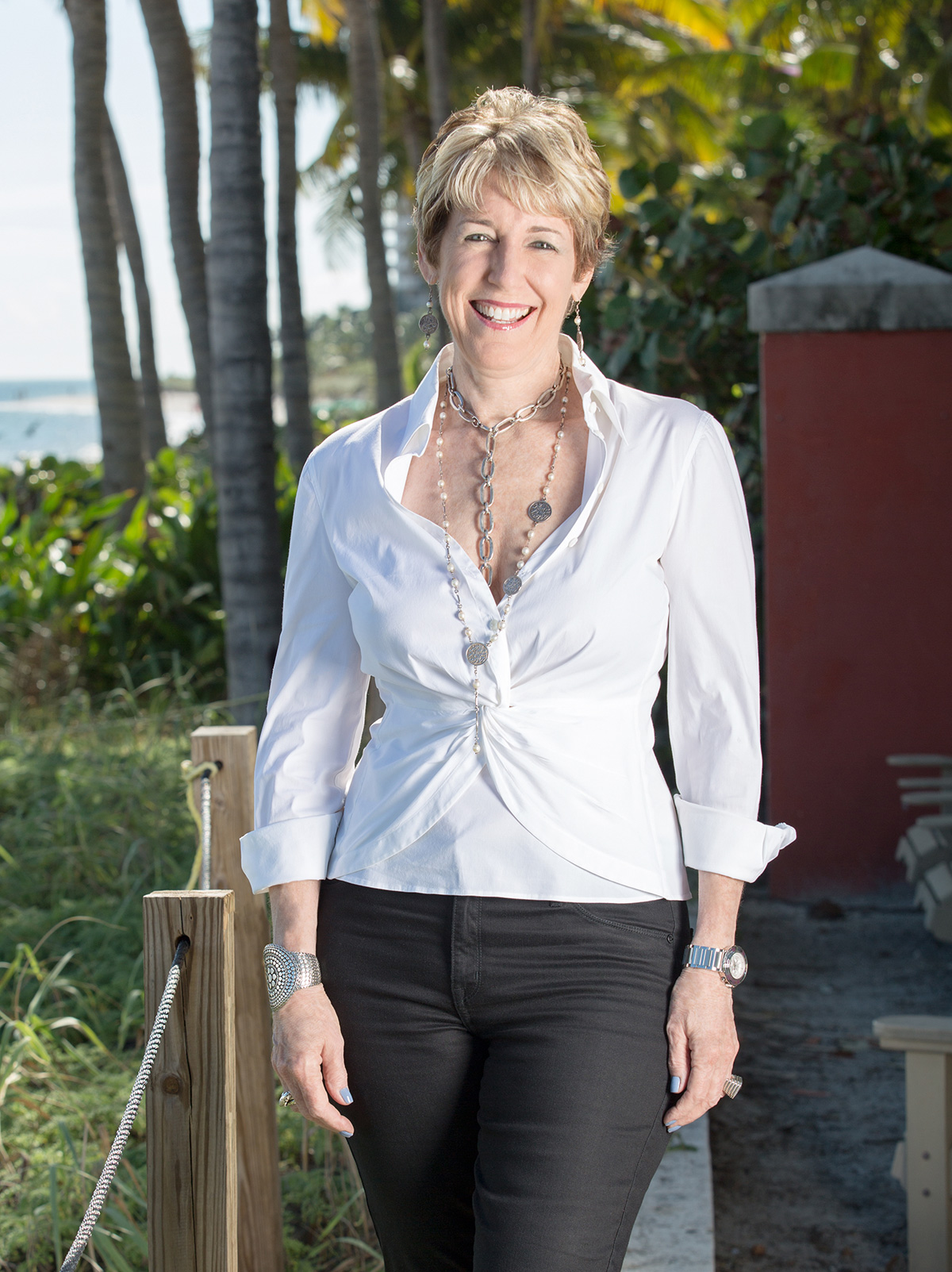 Kari Madera
Fortune International Realty
305.439.3998
Kari@FIR.com
KariMadera.com
"I was showing property to a South American family whose father had just been kidnapped and they feared for other family members," shares Kari Madera. "They came to The Key looking for a safe haven. This made a profound impression on me and I realized how each buyer has their own unique reasons for looking for their little piece of Key Biscayne." And, she says, she loves meeting people from all over the world. "It's never a dull moment," she says. She herself moved here from Hawaii where she was in hotel management. "The Key Biscayne Chamber Of Commerce President said she thought I'd be a great realtor so I thought I'd give it a try," she says. "I guess you'd say I was pretty outgoing." She believes that having good business sense, strong negotiation skills and empathy makes her stand out in her profession. Today, she focuses on keeping the same basic people-skills that never get old while continuing to learn new techniques.
Advice For Buyers: "The agent has to be able to truly understand your needs and the market. It's wonderful to find something the client falls in love with, but carrying costs, appreciation potential, etc., is critical. Strong negotiation skills are crucial."
Advice For Sellers: "The agent needs to know the market, price the property correctly, have tons of contacts, be accessible and be a strong negotiator."
Predictions For 2016: "Our market continues to be with buyers from all over the world. Even though the strength of the dollar has made it more expensive for foreigners to purchase, we are still unique and a safe haven for all."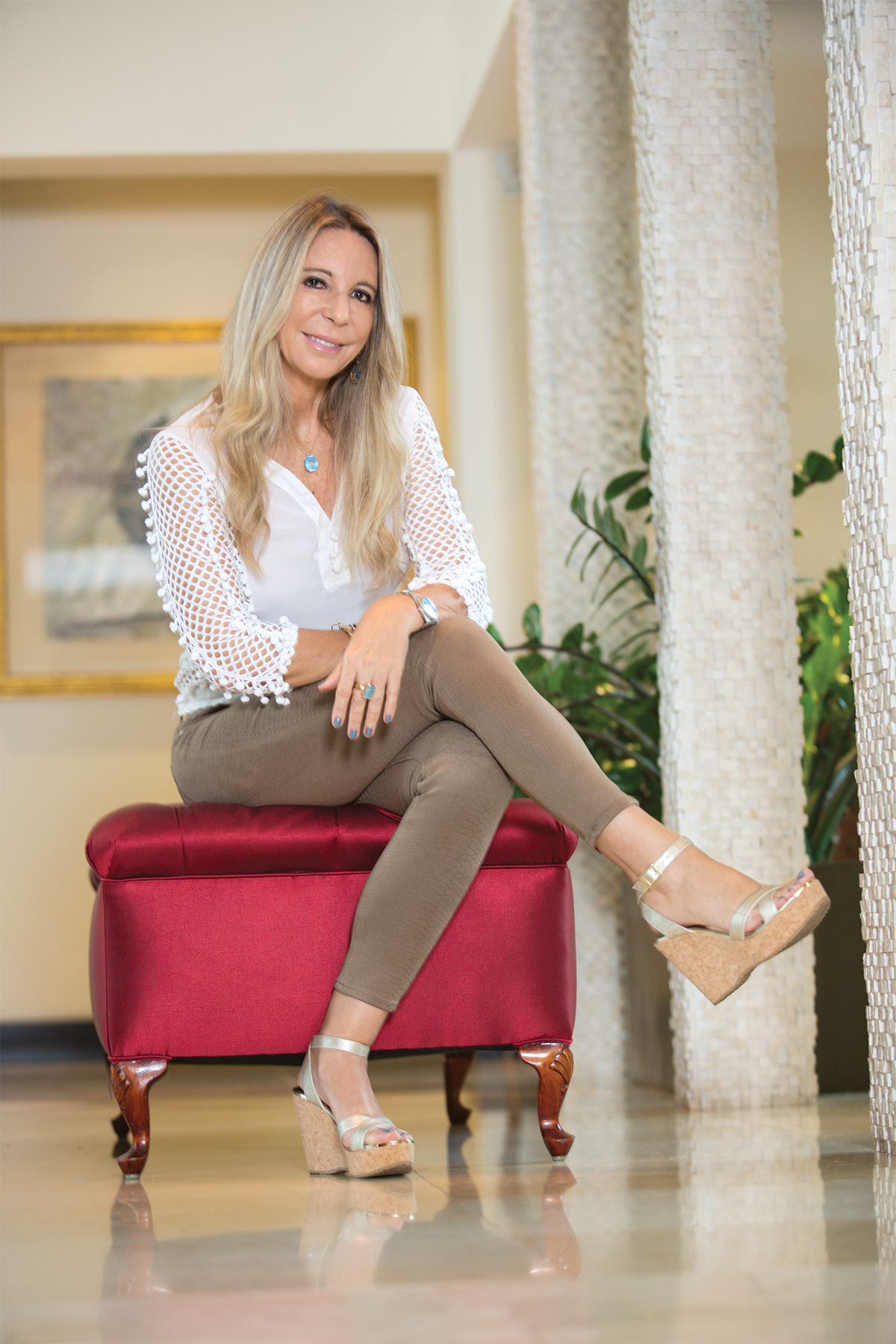 Giulietta Ulloa
EWM Realty
305.710.6620
Giulietta@Ulloa.com
GiuliettaSellsMiami.com
"Ever since I was very young, real estate has been my passion," says Giulietta Ulloa. "In my free time, I've always loved to see houses, follow trends and admire architectural styles." As such, when she moved to Miami back in 1996, she decided to take it seriously and got involved in real estate 24/7. "I love to meet different people from different countries. In real estate, every deal is different and I know that when you look for a home, it can be very emotional…for many people it's the main investment of their lives." As a result, she's committed to truly understanding her clients' needs. "I'm a very social and open person and I feel as comfortable with a banker as I do with a sports fanatic," she says. "I try to be empathetic and always give my clients 100% of my attention."
Advice For Buyers: "Don't let the house of your dreams get away."
Advice For Sellers: "Hire the right agent. If the price is too high, it will scare many buyers; if the price is too low, you'll risk leaving dollars on the table. Try to price it right."
Predictions For 2016: "The real estate industry is expected to remain on a sustainable course of solid growth for 2016. We are anxious to see the new Brickell City Centre, one of the largest shopping centers in the U.S."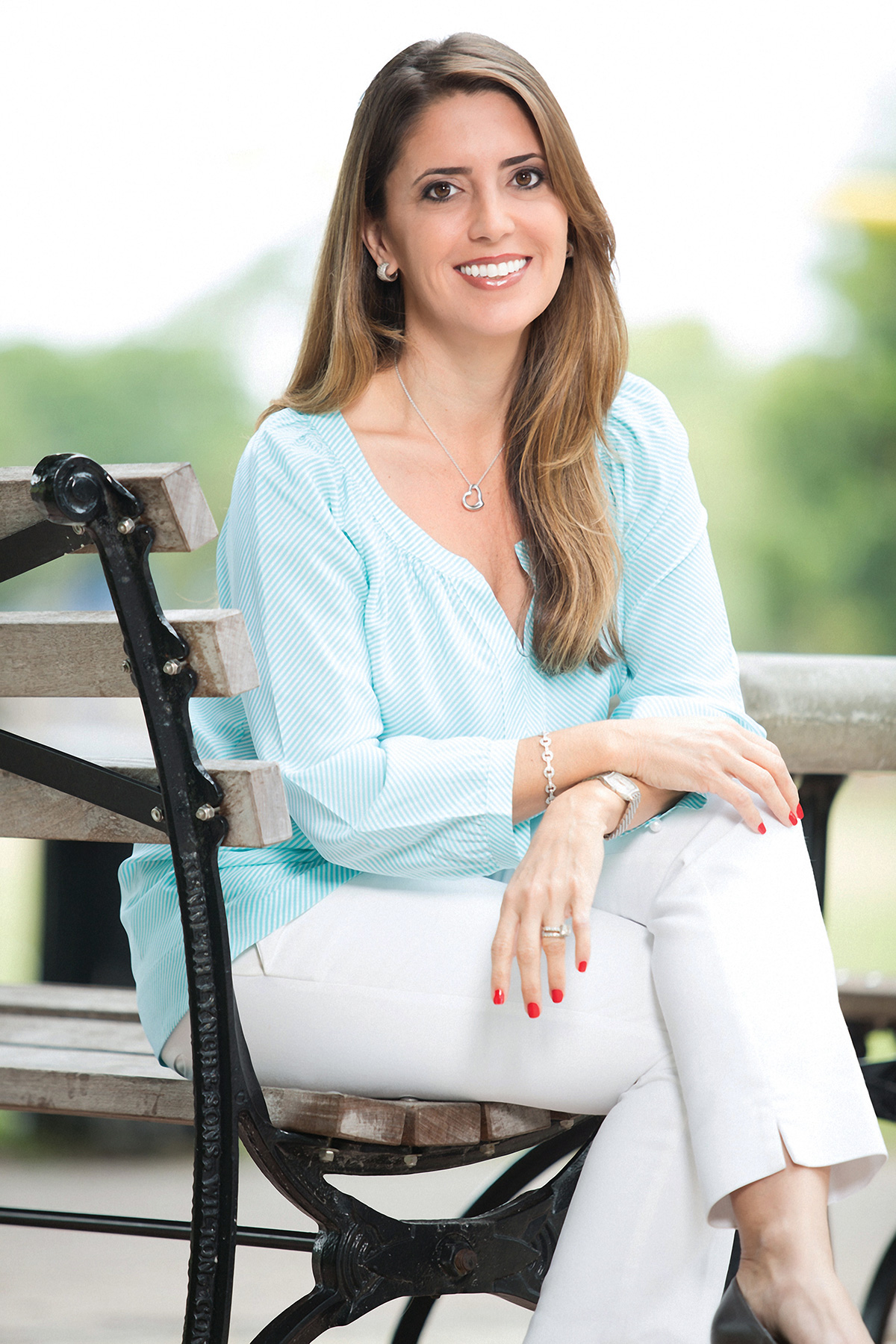 Claudine Coto Knautz
One Sotheby's Int'l Realty
305.389.6229
Claudine@TheCotoGroup.com
TheCotoGroup.com
"Real estate has always been part of my life, and after many years working for Corporate America, I was ready to be more entrepreneurial," says Claudine Coto Knautz. "Real estate is a different world. It's around-the-clock and I'm always making a connection with new and interesting people." Her strong business acumen, hard work ethics and ability to connect well with others helped her sell over $40M this year, achieving some record prices on the island. To name a couple, she sold the highest-priced Ocean Club condo, achieving full price for the sellers. She also sold the record price per sq. ft. for a non-waterfront Key Biscayne home on a standard lot. "I've also represented some of the most exclusive new developments across Miami coastal neighborhoods." Additionally, she's committed to global reach, partnering with Sotheby's top producers in luxury destinations and ensuring that her listings get maximum exposure worldwide. "This year has been another record-breaking year for The Coto Group," she says. "Our team has represented more than $90M in sales volume this year."
Advice For Buyers: "Be educated and ready. Know the market well so that when an opportunity becomes available, you know firsthand if it's right for you."
Advice For Sellers: "Choose an expert with a proven track record and an intimate knowledge of the market; someone who is hands-on and committed to achieving your goals in terms of price and timing. Have high expectations."
Predictions For 2016: "Miami will continue to increase its global appeal; the real estate sector will begin to stabilize. The strong U.S. dollar has made luxury real estate relatively more expensive for international buyers. Inventory is still low but will begin to build."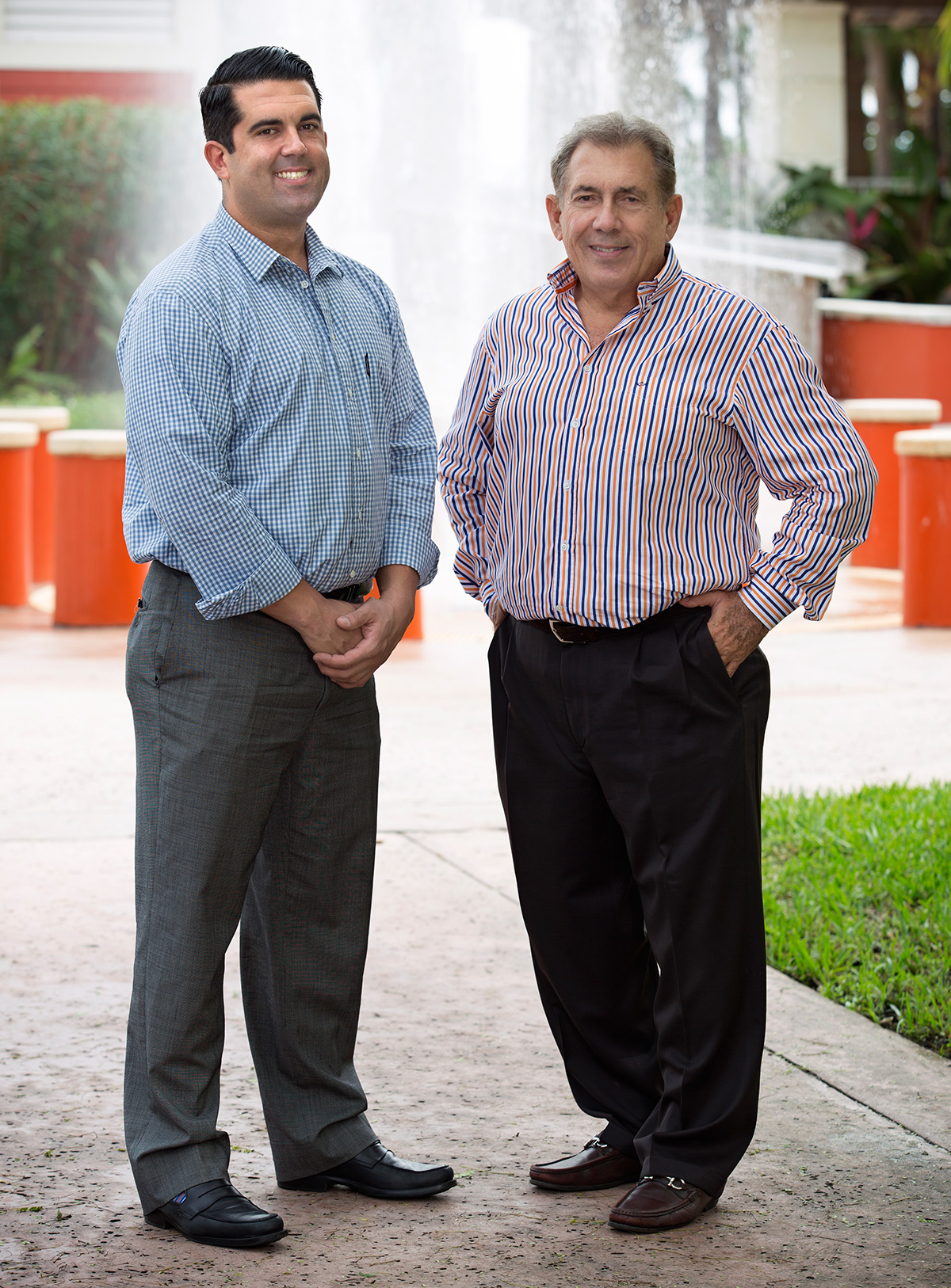 Carlos & Victor Coto
The Coto Group
ONE Sotheby's International Realty
Victor: 305.942.4452
Victor@TheCotoGroup.com
Carlos: 305.803.3059
Carlos@TheCotoGroup.com
TheCotoGroup.com
In 2015, Carlos and Victor Coto sold both the highest-priced Key Biscayne waterfront home at $10.5 million and the highest-priced non-waterfront home at $5.3 million. "I fell in love with Key Biscayne at a young age and have been selling real estate here for over 4 decades," says Carlos. "With its beautiful beaches, close-knit community, great schools and proximity to the best of Miami, I know it was the place for me to marry and raise my family. Now I'm blessed that I get to work with two of my children, Claudine and Victor. They bring different personalities, skillsets and experience that I learn from every day." The Coto Group is known for its results, experience and the excellent exposure they offer each property. "We're a highly educated, diversified team with a great track record," he says. "We're looking to expand our global network across Sotheby's and beyond."
Advice For Buyers: "Make sure you have everything in order before starting your search. Good investment opportunities don't last long so you have to be ready to move quickly."
Advice For Sellers: "Work with a realtor who specializes in the local market and offers the best exposure for your listing. Make sure to ask a lot of questions about what he/she will do to market your property and get the best possible price."
Predictions For 2016: "Miami will continue to gain global prominence and desirability as the city's Brickell/Downtown footprint evolves and brings new energy. Key Biscayne will continue to be its shining star from a lifestyle and investment perspective."
Juan C. Murcia & Gloria I. Caicedo
Ocean Club Realty
Juan: 305.300.0309
JuanMur7927@Gmail.com
Gloria: 786.355.6579
Gloriarealty1@Gmail.com
TheOceanClub.com
"We understand and love the unique community of Key Biscayne," say Juan C. Murcia and Gloria I. Caicedo, who came from Latin America as 2nd-generation entrepreneurs and have lived in Key Biscayne for almost 16 years. "As we're married and work together, we try to use our individual experiences and skills along with our family experiences to understand what our clients are looking for," they say. While Gloria incorporates her design background, Juan contributes his strong business and marketing skills. A few years back, they showed a home to a lady that specifically asked to see the property. As soon as she walked in, she started crying, and in between her tears she made a cash offer. "After the closing, we found out that the property was the first house her grandparents had after immigrating to the U.S. around the 1940s and she'd promised her grandmother she'd buy it if it came available and keep it in the family for generations to come."
Advice For Buyers: "As the market changes, remember it's never possible to sell at the highest price or buy at the lowest price. What is possible is to receive up-to-date information so you can make a sound decision."
Advice For Sellers: "If you have good market information, you can price your property correctly. It's not the realtor or the amount of advertising that sells your property, it's pricing it well that makes it sell fast and at the best possible price."
Predictions For 2016: "We will be transitioning from a seller's market to a buyer's market, so if you're selling or buying a property, it has to be very well-priced to sell fast or buy correctly."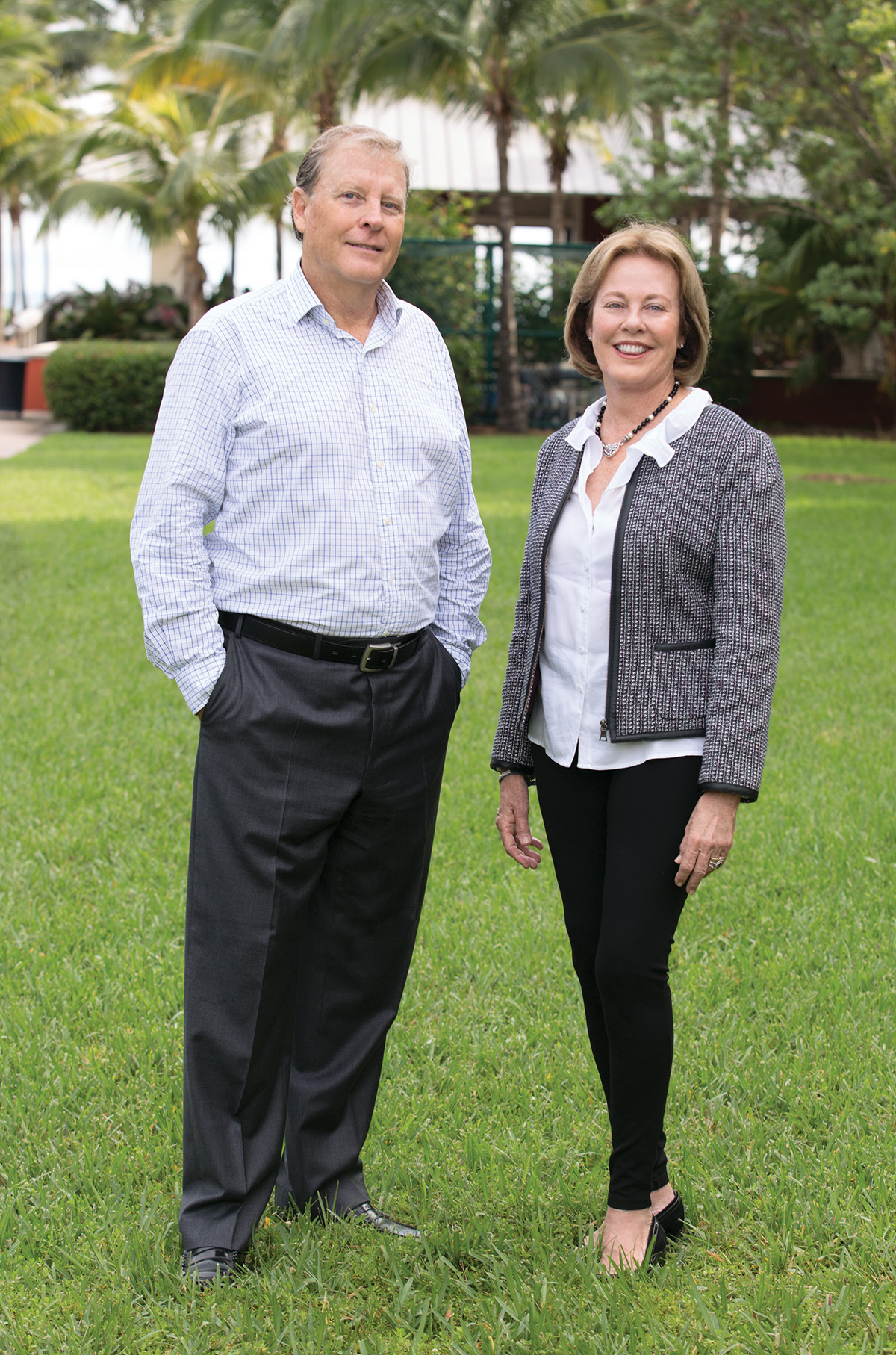 Joan McCaughan & Carlos Mandiola
McCaughan & Mandiola Team
Coldwell Banker
Carlos: 305.724.7989
CarlosMandiola@Gmail.com
Joan: 305.775.8230
JMCCKB@aol.com
JM10.com
Joan McCaughan got into real estate when family friends, Alan & Elizabeth Suero, asked her to join their newly established real estate company. Prior to that, she was Assistant to the Treasurer at Federal National Mortgage Association in Washington, D.C. "I joined Coldwell Banker Key Biscayne in 1995 and have been their top agent since that time," she says. Carlos Mandiola is from Chile and joined Coldwell Banker when he returned to South Florida. The favorite part of the job for this top real estate duo is getting to know families from all walks of life and working with the rest of their team including Jamie McCaughan, Brian Corbett, Monica Steinmuller-Martin and Andres Giacomotti. "We've had a lot of wonderful experiences and have gotten to know many people who we now consider friends, some of whom come up and thank us years later," they say. "We stay in touch with our buyers and sellers, no matter how long the transaction takes — and some have taken quite a while! We don't give up and we tell it like it is."
Advice For Buyers: "Be very thoughtful about your investment in real estate, ask many questions and expect answers."
Advice For Sellers: "List your property with an agent who has a very good reputation, who you feel you can trust and who is good at working with other agents."
Predictions For 2016: "We have had a great upward run in prices but have started to see inventory accumulate. We are coming into prime selling season so we shall see how many homes and condos go under contract."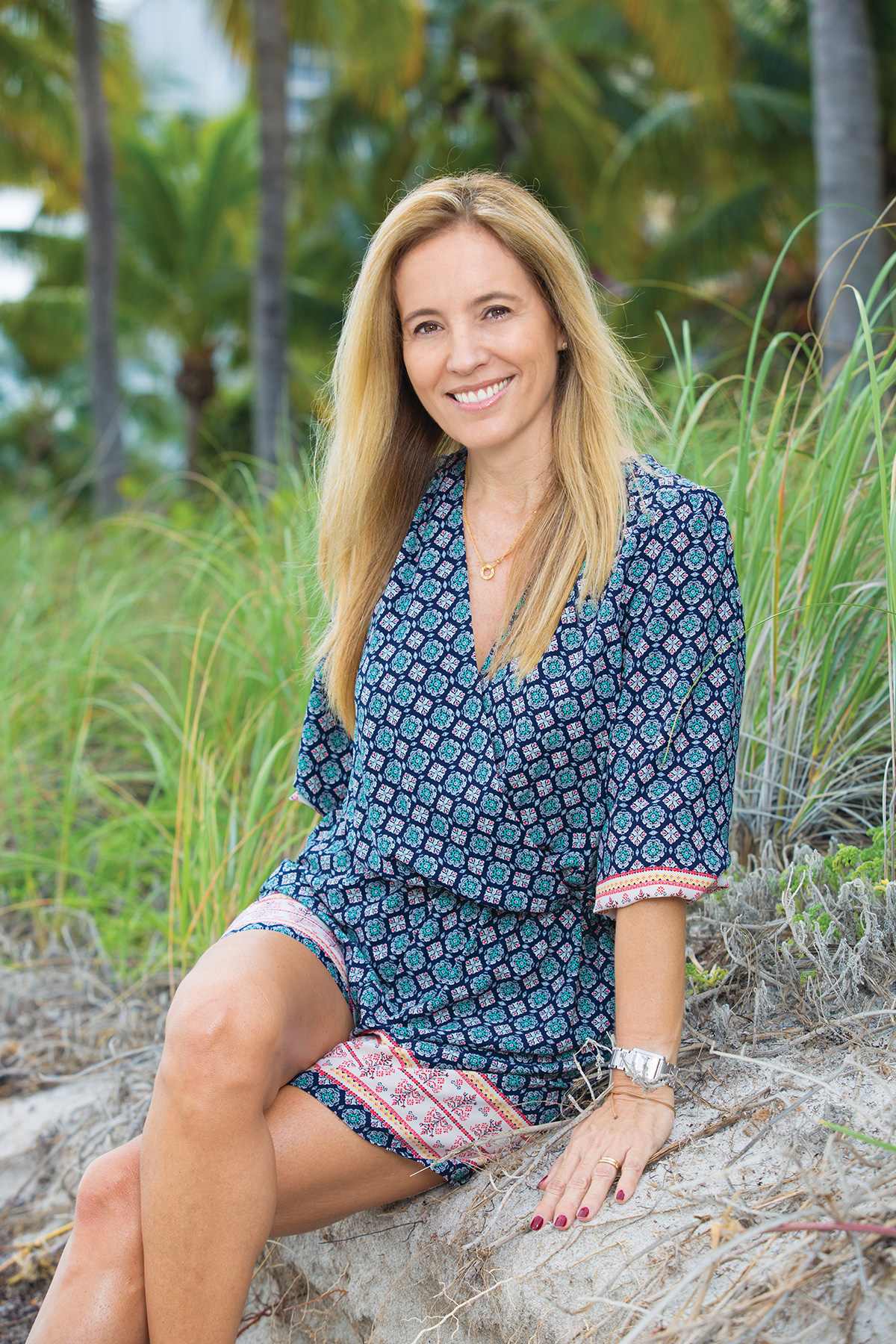 Florencia Moni
EWM Realtors
786.200.4867
F.Moni@EWM.com
EWM.com
"By far, the ugliest house I've ever shown in my life is the same house I ended up buying with my husband," quips Florencia Moni. "It was in the same state as when it was built in 1960. The color of the master bathroom was bright pink. The house was decorated with wooden anchors and a deer's head." She became a realtor in 2005 but real estate investments have always been something that interested her. "I like working for someone, and helping them make their dream of buying their ideal property come true," she says. "I also love being able to help my clients sell at the right price at the right time, in order to get the best results for them." She believes that her spirit of compromise makes friends/clients see her as someone capable and honest, as are her intentions. "Trust your real estate agents, we're here to help you and give you the best of ourselves," she says.
Advice For Buyers: "Take your time to study possibilities in full, though it may take time before you make the best decision to buy."
Advice For Sellers: "Find a realtor who will find the path that will yield the best offer and the best deal. That's always my goal."
Predictions For 2016: "Miami is going through an unprecedented period of growth. With inversions, local and international investors, it's turning into one of the most important cities in the world, both economically and culturally."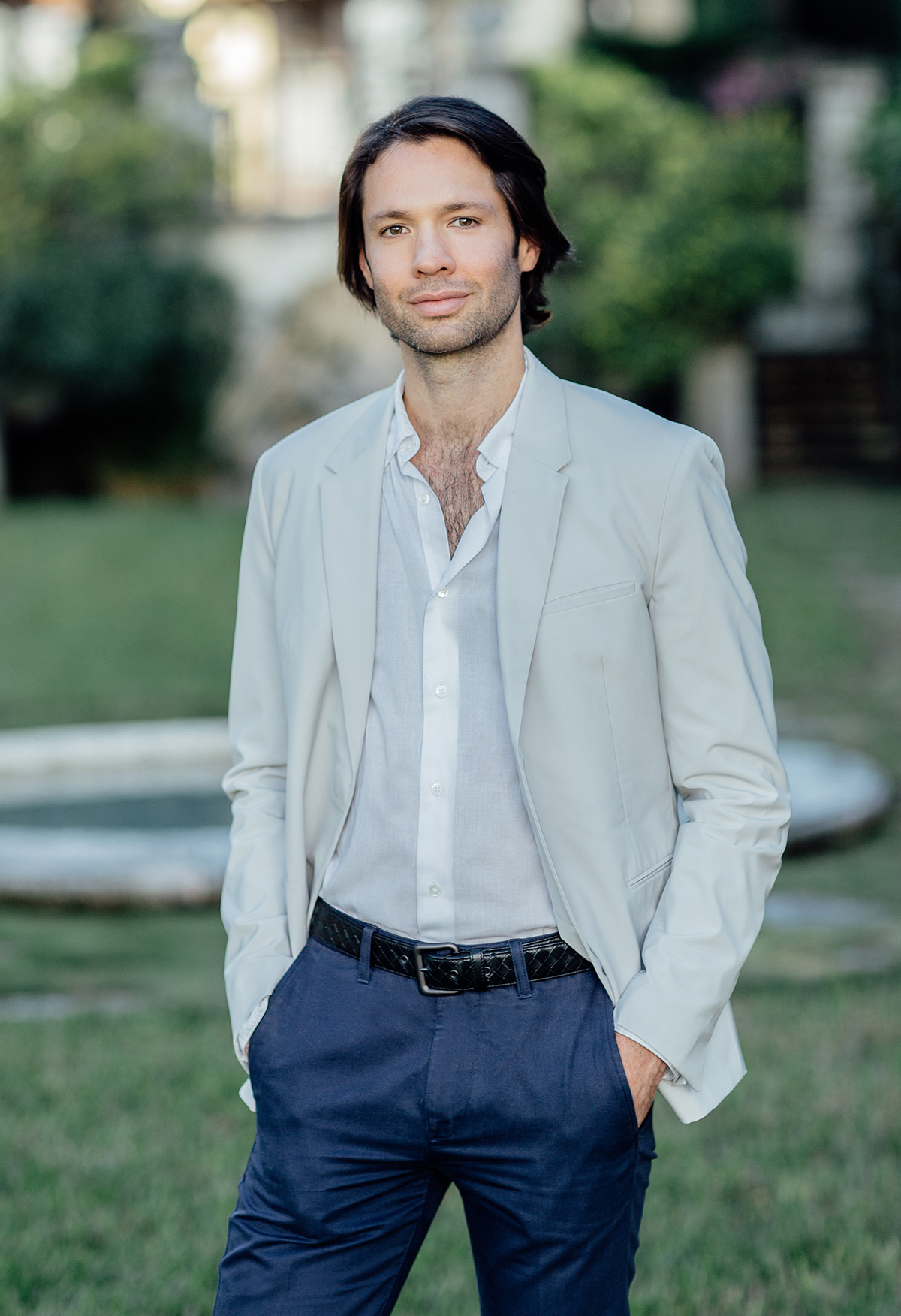 Mark P. Chatburn
Park Lane Residential
305.393.6032
MChatburn@ParkLaneRE.com
ParkLaneRE.com
"My passion for real estate started at a young age," says Mark P. Chatburn, Founder of Park Lane Residential. "During summer vacations, my brothers and I stayed with my grandmother at her beach house, and every night we would play the British version of Monopoly. She would explain in detail why we should always purchase the more desirable "blue" properties." The name of his company, Park Lane Residential, is a nod to that initial love affair with real estate. Chatburn's team consists of diverse professionals who specialize in finance, marketing, engineering, design and management and pride themselves on honesty, commitment, creativity, efficiency and knowledge of the market. His favorite showing came after a year of what felt like endless searching. "A great property came on the market, and I had a feeling this was the one," he says. "I immediately contacted my clients and told them to rush over to see it. Once we got to the appointment, my client promptly took of her shoes and started dancing."
Advice For Buyers: "Don't ever settle if you're not in love with the property. Your realtor's job is to find your perfect fit."
Advice For Sellers: "Once you've decided to sell, detach your emotions from the property. You've committed to selling, and now there's work to be done!"
Predictions For 2016: "Considering all the data and projections, we believe that 2016 will be a very healthy market. Cities across the country will see growth, but South Florida in particular will emerge as a frontrunner."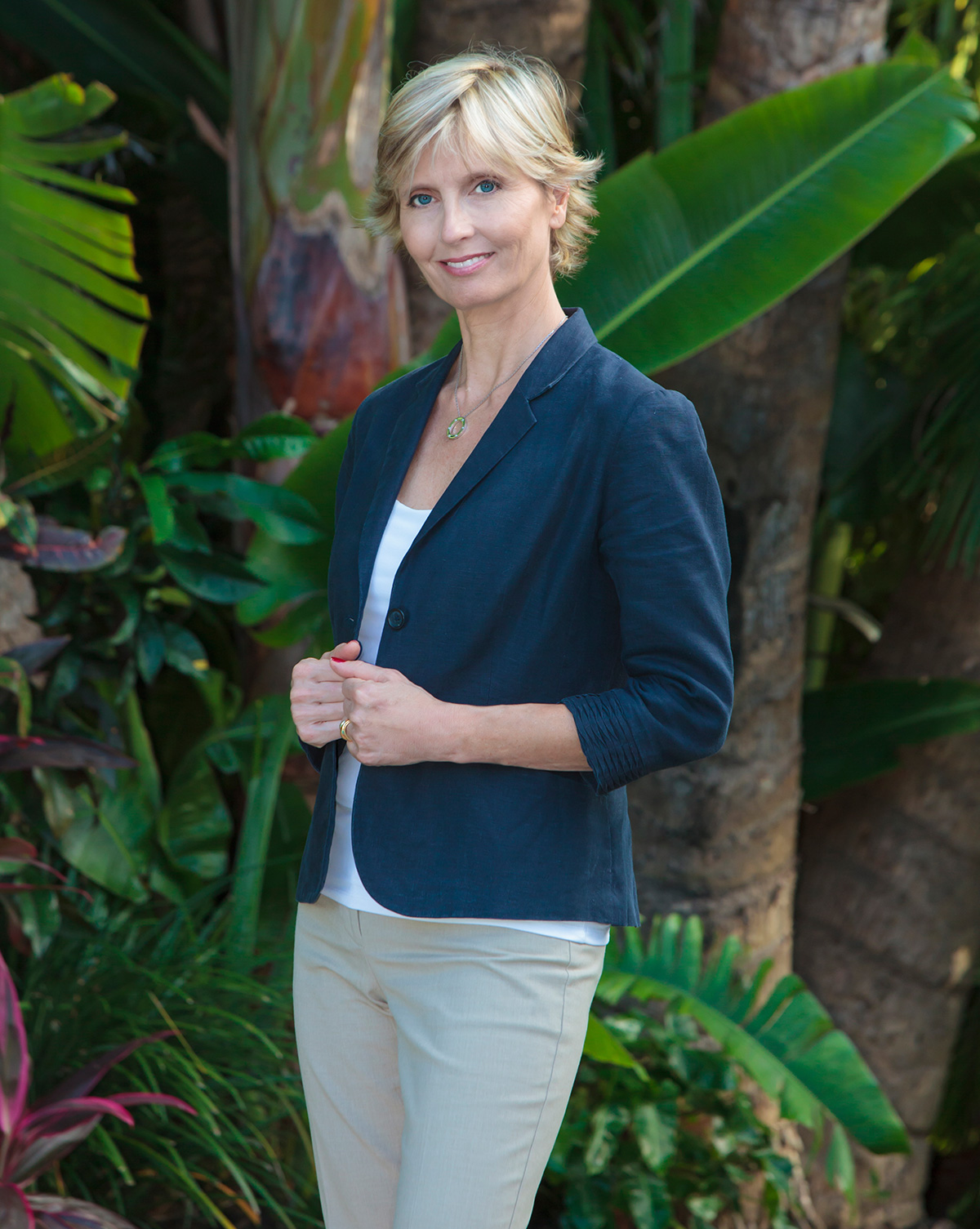 Frederique LeForestier
ONE Sotheby's Int'l Realty
786.399.5274
FLeForestier@ONESothebysRealty.com
AllKeyBiscayneHomes.com
Frederique LeForestier has a very interesting story. "I was raised in Africa, France and Italy by an agronomist father and a psychoanalyst mother," she says. "I studied history at La Sorbonne then majored in international marketing in Paris. I worked for luxury companies like Cartier, Jean Patou and Lacoste, and after teaching piano a few years while I was raising my kids, I studied interior architecture and feng shui." Her father's family was in real estate and that was her very first professional experience. "It was only natural for me to get back to it later on, implementing everything I had learned before," she says. Enthusiastic and energetic, privacy and honesty are key to her, as is the ability to deal with any situation. "I once did a showing of a penthouse in the complete darkness with a persistent and stubborn owner who had willingly cut power but insisted in showing his property anyway with the light of his phone," she says laughing.
Advice For Buyers: "Know your options and consult a mortgage broker in the first place. Start browsing online early to see what you get for your money."
Advice For Sellers: "Don't hesitate to spend some money to improve and refresh your home's look. It's worth every dime. Clear the spaces and get rid of everything you won't take with you before you list it."
Predictions For 2016: "The market has eased off a bit and we expect the settling down to continue in Miami."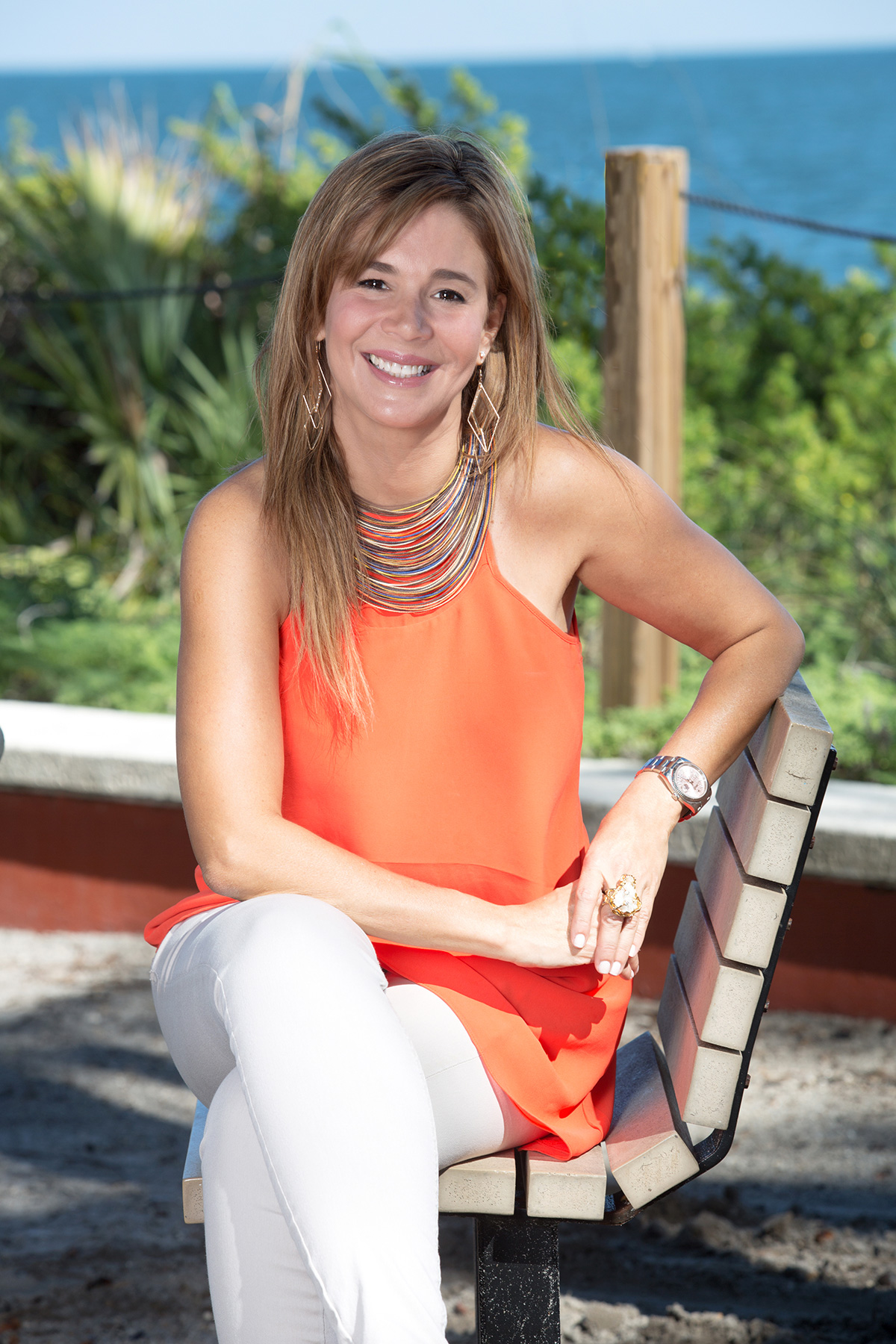 Adriana Montbrun
Fortune International Realty
786.277.3480
AMontbrun@FIR.com
AdrianaMontbrun.com
"I learned from experience, when a dolphin shows up at your showing, your home got sold," says Adriana Montbrun. "Real estate can be called a simple business and thus easy to under-estimate its complexity. Market knowledge is key, but soft angles play a part. Once a buyer stepped into the terrace of my oceanfront listing. While verbally listing all the flaws of the property, a dolphin came out of the water. That evening I received his offer." Surprises like that drove her to transition from marketing technology to selling real estate in 2004. "It began with friend referrals on The Key," she says. "Over time, my concierge-type service combining personal needs with understanding and negotiating skills allowed me to grow my business and to find great solutions for investors, buyers and sellers."
Advice For Buyers: "Location remains key, and timing is everything. Use the web, and avoid getting overwhelmed with data. Choose an experienced agent that will help you navigate the market and make it easy for you to get the price and property you need."
Advice For Sellers: "Choose an agent you can trust who will help accomplish your objective. Ask the basics: How much and how soon? But also understand the sales plan is and whether it will fit with your personal plans and lifestyle."
Predictions For 2016: "Demand remains, as does limited supply, Key Biscayne will remain a strong market in 2016, in spite of weaker global economic trends and increased supply in places like Brickell and Downtown. I suggest you remain informed, alert and responsive."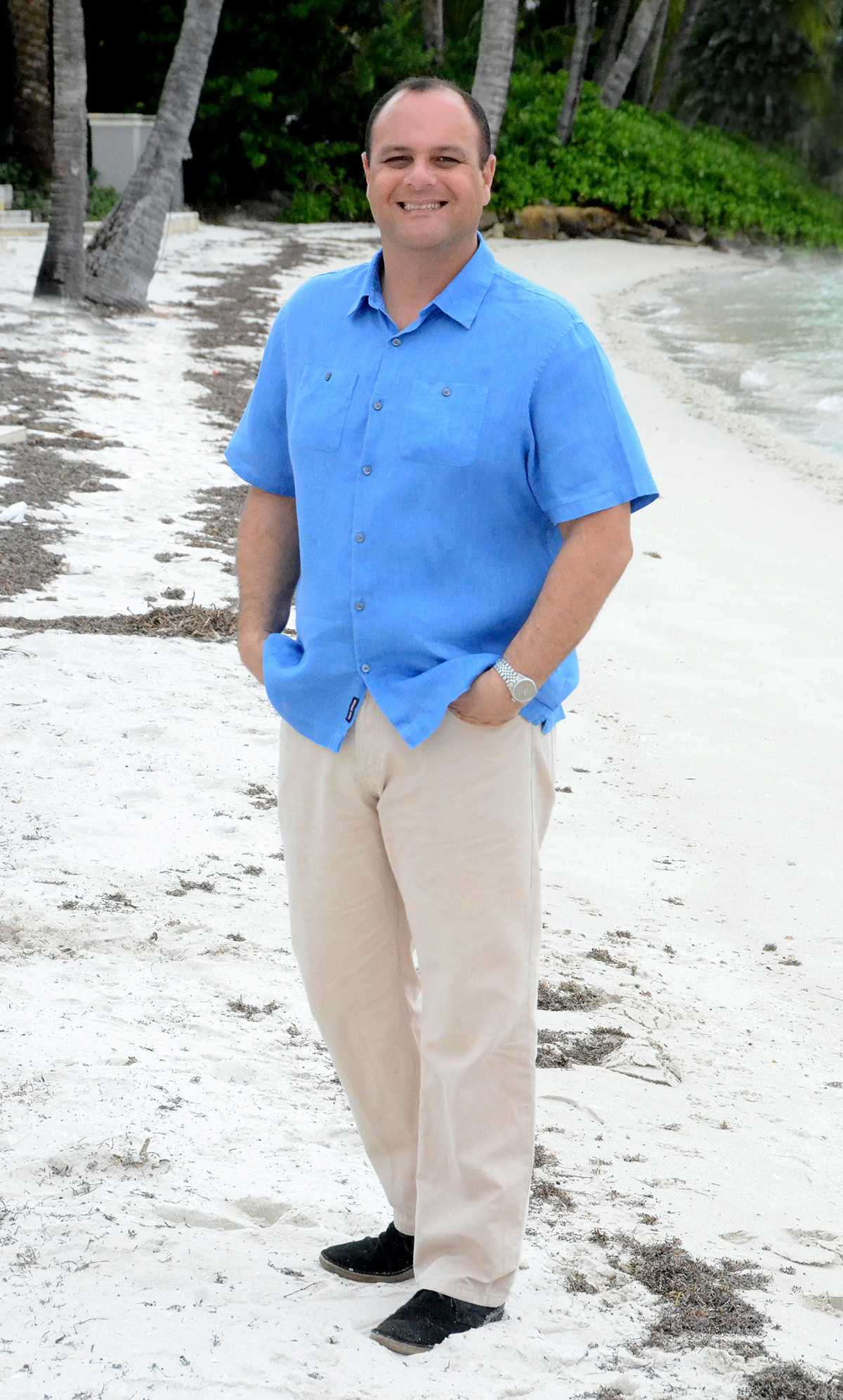 Jorge Boj
Great Properties Int'l Realty
305.803.6956
Jorge@JorgeBojPA.com
BNachtigallProperties.com
"One of my favorite things about being a realtor is being able to see our clients' needs fulfilled," says Jorge Boj. "I thrive on the type of deals where we match the buyer's wishes for a dream home and a seller's financial expectations, and everybody comes out of the closing table with a smile." For Boj, no two days are alike. Clients sometimes come to him with a great deal of anxiety because they are selling due to financial hardship, divorce, loss of a loved one or relocation to or from another country. "That's when my people skills, calm nature and experience come in handy, as I help clients navigate past the emotional rollercoaster in an emphatic and discreet manner, so that the focus is placed on getting the deal done," he says. Sometimes, while showing a waterfront residence, a group of dolphins or manatees will appear. "Buyers have asked if we have a way to 'release' the dolphins every time we show the house," he quips. "Living in paradise makes our presentation much easier!"
Advice For Buyers: "Don't rush the purchase of your home. Try to visit all available properties so you really get a good feel of the current market. An informed buyer always makes the best decisions."
Advice For Sellers: "Before placing your property on the market, walk through your home and make a list of items that need to be repaired, painted or removed. For a few thousand dollars, you can give the house a fresh, updated look. This will give you an edge against the competition."
Predictions For 2016: "I don't foresee any drastic changes from current market conditions. Being an election year, plus the slowing down of the world's economies, will reduce the possibilities of major variations."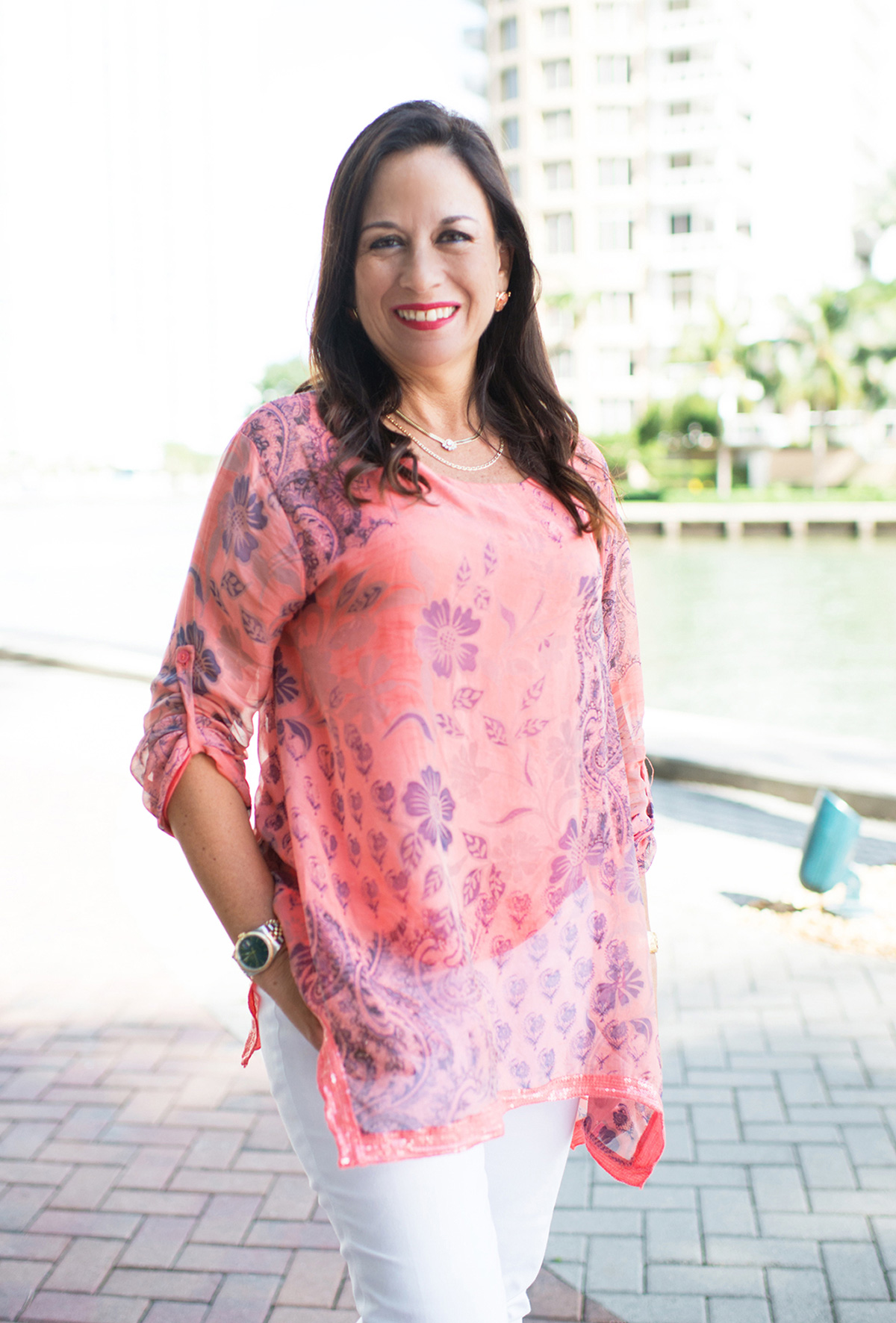 Vivianna Franchy
eRealty International
305.798.6010
ViviannaDeluxe@aol.com
KeyBiscayneOceanfront.com
"What I like best about the job is to secure a good transaction," says Vivianna Franchy. "It's always important to all members of the equation — whether they're buyers, sellers, renters or landlords. I'm there, every step of the way, orchestrating that this will happen flawlessly and for the benefit of all parties involved." She founded Vivianna Deluxe, LLC, 6 years ago with the sole purpose of providing clients with a full array of property management services for those who can't locally attend to their properties on a daily basis. "This has proven to be a very good value proposition for them and I plan to continue to grow this side of my business extensively this year." She believes that the combination of a good, well-grounded personality, the capacity to work hard and the sales skills acquired throughout the years pay off and make this job and the ability to service others a true pleasure.
Advice For Buyers: "Think about what you want to achieve so that you can focus and prioritize. Consult with an expert realtor that will help you make this possible every step of the way."
Advice For Sellers: "Work with a professional realtor. It's important to have valuable insight in order to keep you realistic about your expectations which will become instrumental in helping you achieve your goals."
Predictions For 2016: "Trends from the past few years have made sellers, home buyers and investors savvier, and the market more complex. It's important to navigate these complexities with a true partner with the necessary skills to get the job done. This will be a year full of work for the good professionals."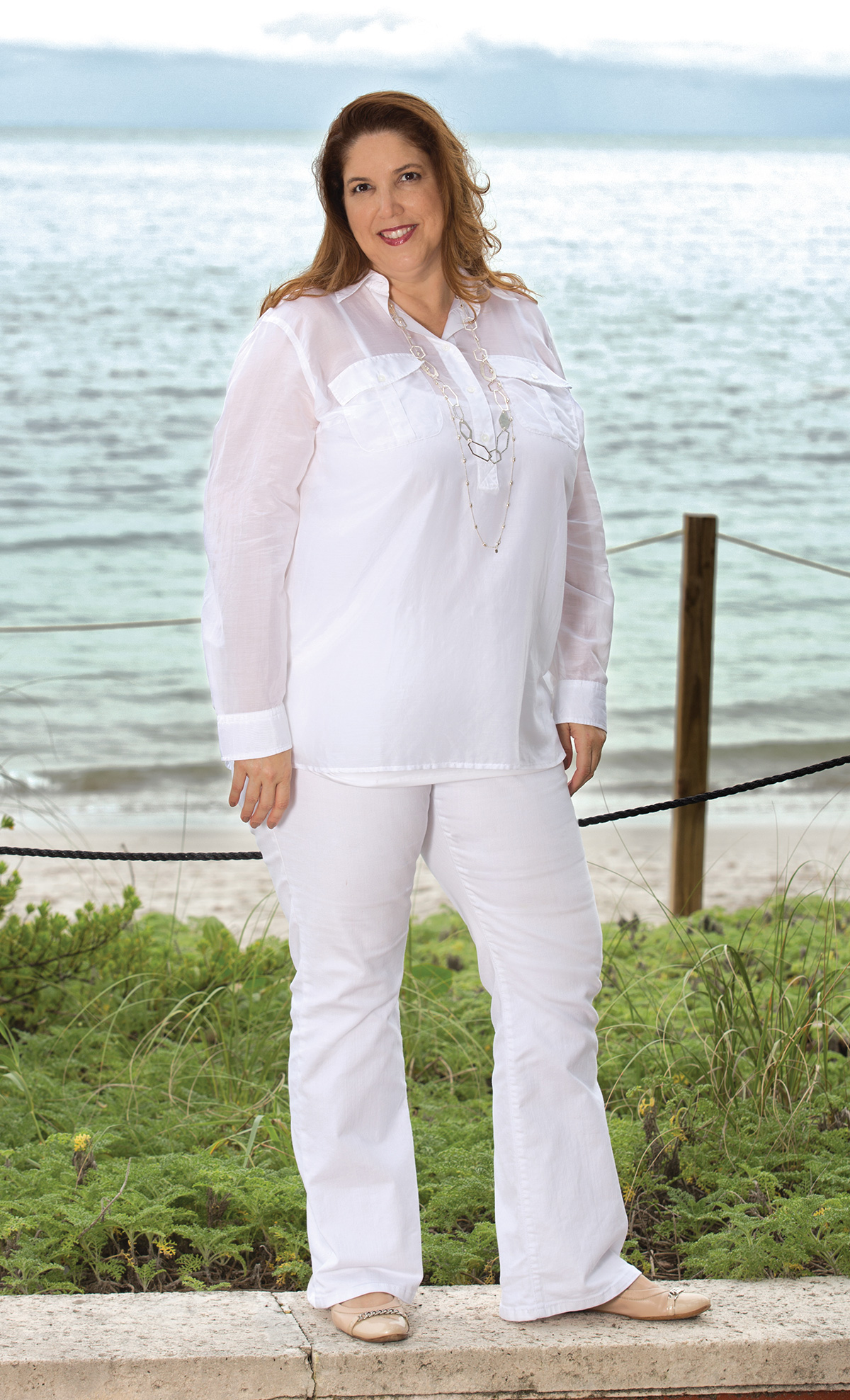 Jacquie C. Gallardo
Ocean Club Realty
786.473.3067
JacquieUniqueHomes@Gmail.com
JacquieGallardo.com
Jacquie C. Gallardo remembers the time she showed a property to the same prospects many times during all times of the day — sunrise, sunset, middle of the day, weekday, weekend, etc. "Every time I showed them this home, additional family members attended to give their approval of the home," she says. "At the last showing, the parents of the couple were present and they gave me the warmest and biggest hug for finding the perfect home for their children." Gallardo entered the business in 2004 at her family's urging. "Since my father is a home builder, you can say real estate is in my blood," she says. Her favorite part of the job is the negotiation process, and she prides herself on being a good listener while always staying creative with a great attitude and the ability to make deals that require thinking outside the box. "I always put my clients first, even if that means that sometimes a sale may not occur."
Advice For Buyers: "Inventory has increased a bit on Key Biscayne, meaning buyers have more options and can take the time to look at all properties that fit their criteria before making a decision."
Advice For Sellers: "Since inventory has increased, buyers have more options. Have comparables studied and explained thoroughly by your realtor and take offers presented seriously."
Predictions For 2016: "This is an exciting time for Miami. New buildings will be completed, bringing lots of local and international new residents, visitors and businesses. I can't wait!"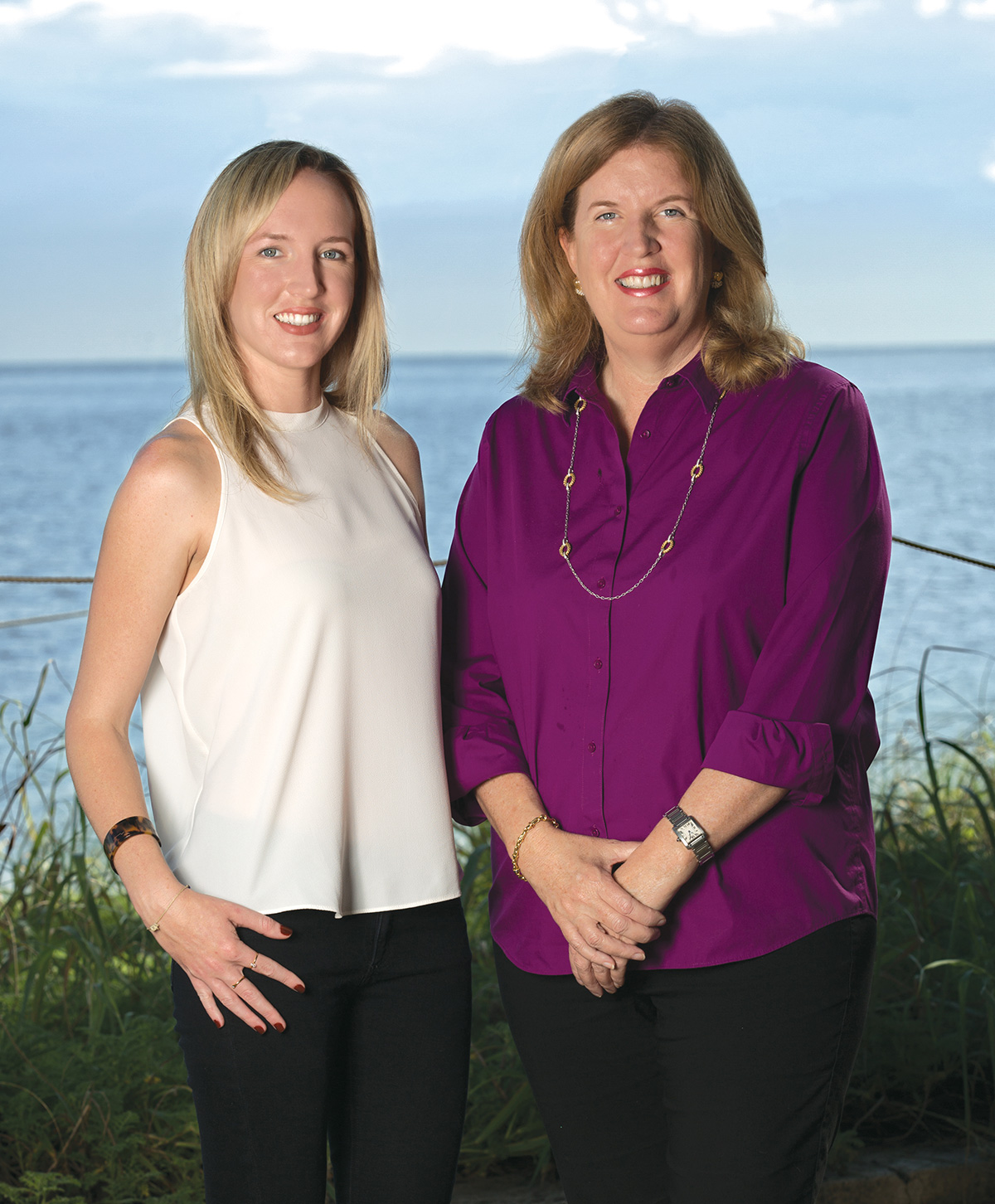 Maureen & Emma Jauregui
Fortune International Realty
Emma: 786.201.1702
EmmaluJauregui@Gmail.com
Maureen: 305.798.3124
Carter.Jauregui@Gmail.com
LifeOnKeyBiscayne.com
"Real estate has been in our family for the past 3 generations," say mother/daughter team Maureen & Emma Jauregui. "You can say it's in our blood!" The matriarch of the family, Margaret Carter, started selling real estate on Key Biscayne in the late 1960s. Her daughter, Maureen, became her partner in the late '80s, and granddaughter Emma joined in 2012. "By having the support of each other, we're able to accommodate every showing and provide a very specialized and insightful introduction to our island," they say. "We're always available 24/7. We love our work and enjoy helping others." They also take full advantage of the latest technology. "We have more tools at our disposal than ever before," they say. "We extensively use virtual tours, all major forms of social media and 3rd party websites such as Zillow, Trulia and Realtor.com. Thanks to drones, there are almost no limits to the images we can use to showcase a property."
Advice For Buyers: "This island is unique. Don't pass up on a chance to own a piece of paradise."
Advice For Sellers: "Always use a local and full-time realtor. We frequently receive last-minute showing requests and because we live and work on the island, one of us is usually no more than 15 minutes away. This can make the difference between a successful sale and a listing that languishes on the market."
Predictions For 2016: "We believe Key Biscayne's property values will remain strong. Many families recognize the excellent schools, beaches, parks, security and natural beauty making Key Biscayne unique and incomparable."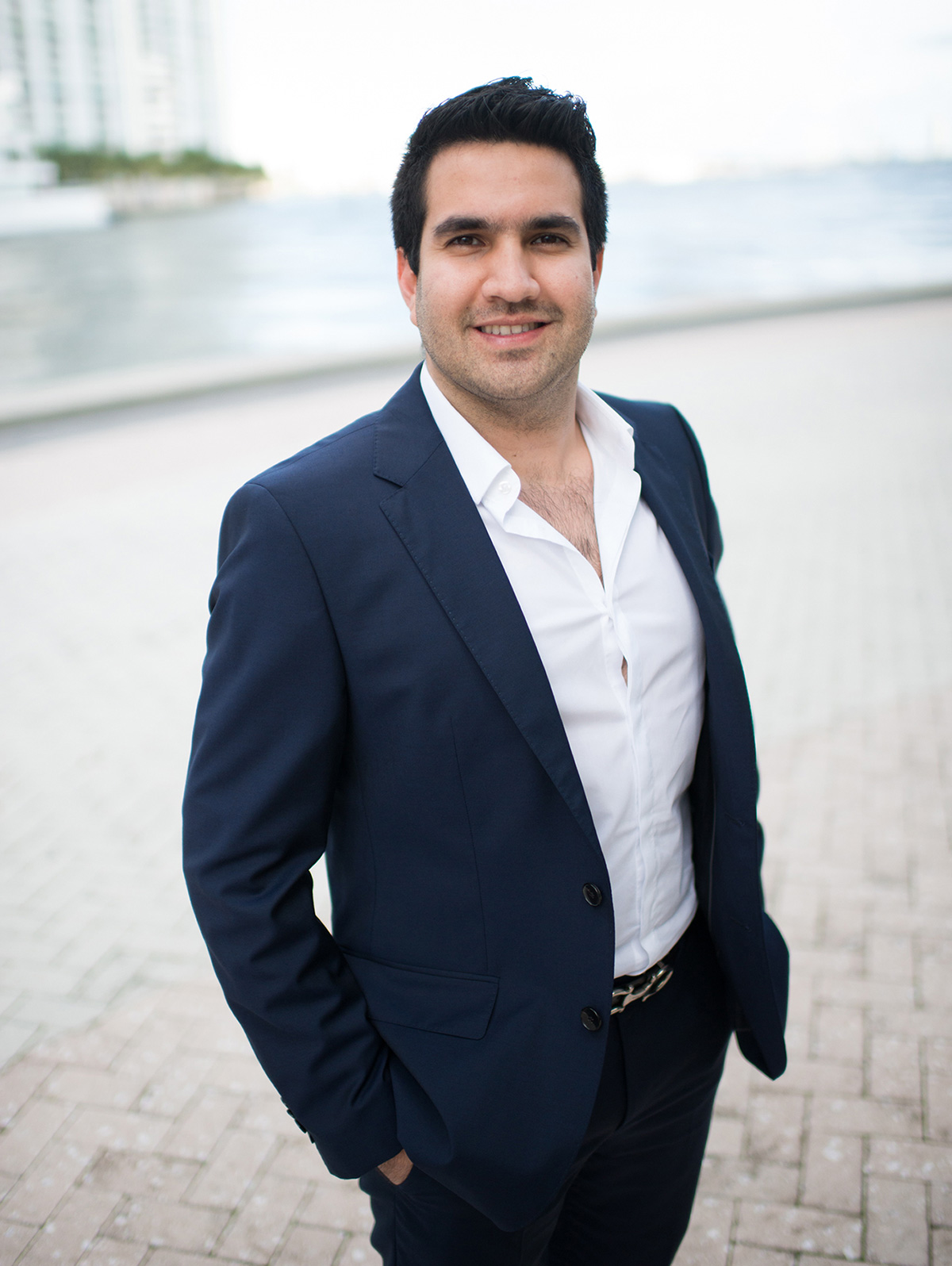 Javier Andres Motta
Habitat Realty
786.521.8144
Jamotta@HabitatGroup.com
HabitatRealtyGroup.com
After working several years in a development and asset management company, Javier Andres Motta became passionate about real estate in Miami, and with all the experience he had gained in the field, he decided to get his Real Estate License. "Thanks to my ability in sales and connecting people, I was the Top Producer for the company I was working for in 2014," he says. Which is why he decided to open Habitat Realty, a firm that focuses mostly on commercial real estate, but one that also does residential properties located in Miami. What's more, he has an experienced and knowledgeable team that benefits from his expertise in training. "I'm very passionate about what I'm doing and work hard on innovative and creative ideas in order to offer the best buying and selling opportunities to my clients," he says. "A lot of attention must be placed on going with the market rhythm, and advising my clients so they can take action. The realationship between client and broker could be forever — and that's my goal. There will always be customers and good market opportunities."
Advice For Buyers: "Choose a real estate professional that spends enough time with you, that builds trust through experience and that moves like a fish in water in your area."
Advice For Sellers: "Get good advice with a real estate professional about the real value of your property, through a good market analysis and comprarables in the subject area."
Predictions For 2016: "Miami condo prices will have a tendency to decrease significantly and stabilize due to delivery inventory that exceeds annual request. Foreign buyers will continue leading investments and family homes' prices will continue to increase due to low new inventory."