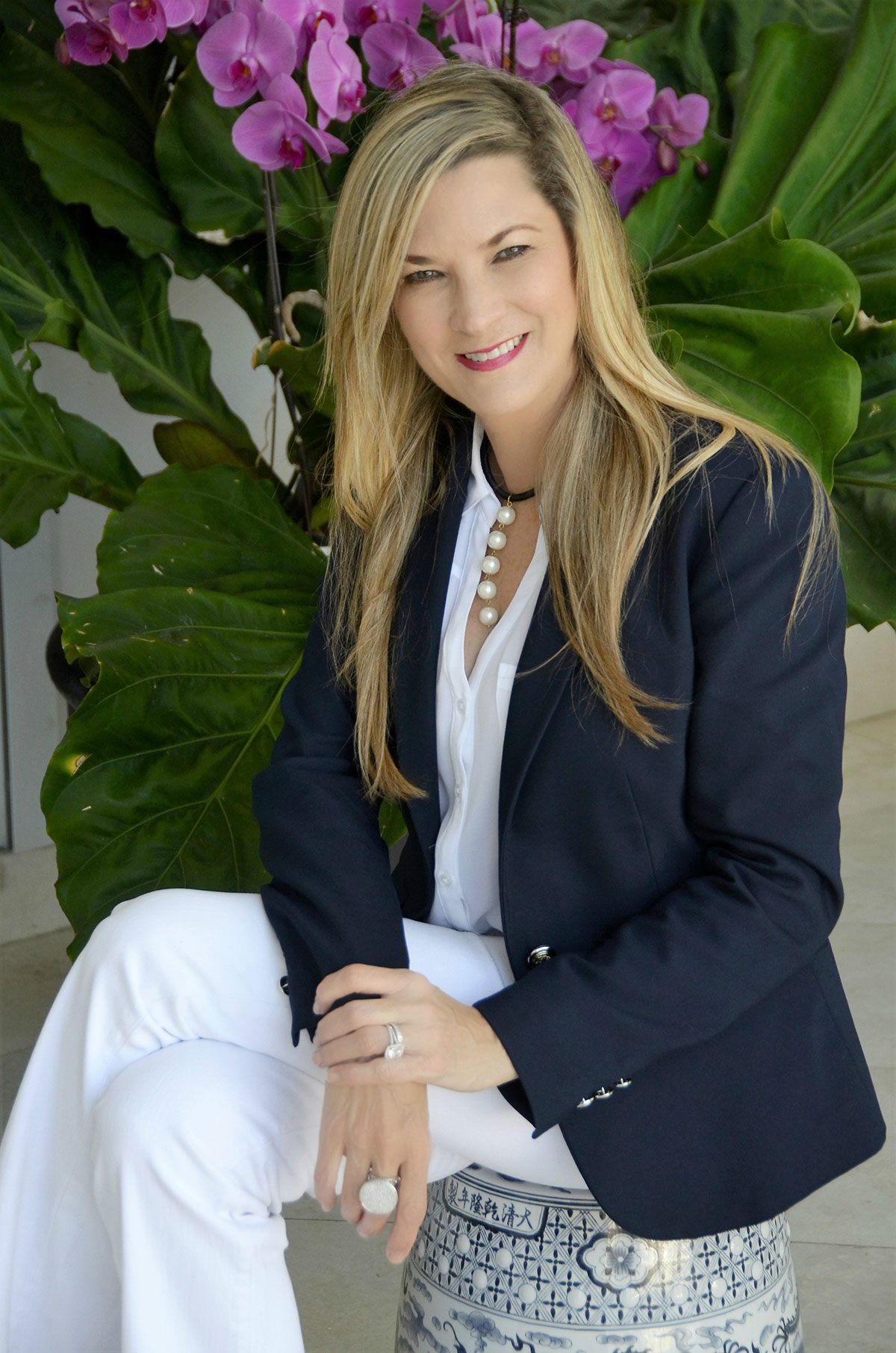 Brigitte Nachtigall
Great Properties Int'l Realty
305.710.9664
Brigitte@BNachtigall.com
BNachtigallProperties.com
"I am a very grateful person, and to me gratitude is essential in life. I feel extremely blessed to have an incredible family, a wonderful career and amazing friends. I try to always be a very positive person and do my best to overcome any obstacles that cross my path."
With 27 years of experience in the high-pressure, high-end world of Key Biscayne real estate, top producer Brigitte Nachtigall has yielded many memorable successes over the years. "I recently sold a waterfront property to a client whom I consider a friend," she says. "A few months after the closing, he invited us over for dinner — the house looked spectacular! It was always a beautiful home, but the way he had fixed it and furnished it was truly amazing. I felt such an incredible feeling of gratification to see this client and friend so satisfied with his new home." A dedicated member of the Key Biscayne community, Nachtigall plans on continuing to live, work and enrich the island paradise she calls home for as long as she can.
Sell savvy: "Stay current with the market and price properties realistically. The properties that are priced right always move faster. Also, give your realtor access to the property, we have to be available at a moment's notice when buyers want to see it."
Honesty policy: "Always be 100% honest with your clients no matter what the outcome is. I'd much rather lose a sale than lose a client!"
Home extras: "As a realtor, you always have to be available for the client and you become their primary source of information. Besides selling properties, many times we have to recommend doctors, schools, decorators, architects, movers, etc."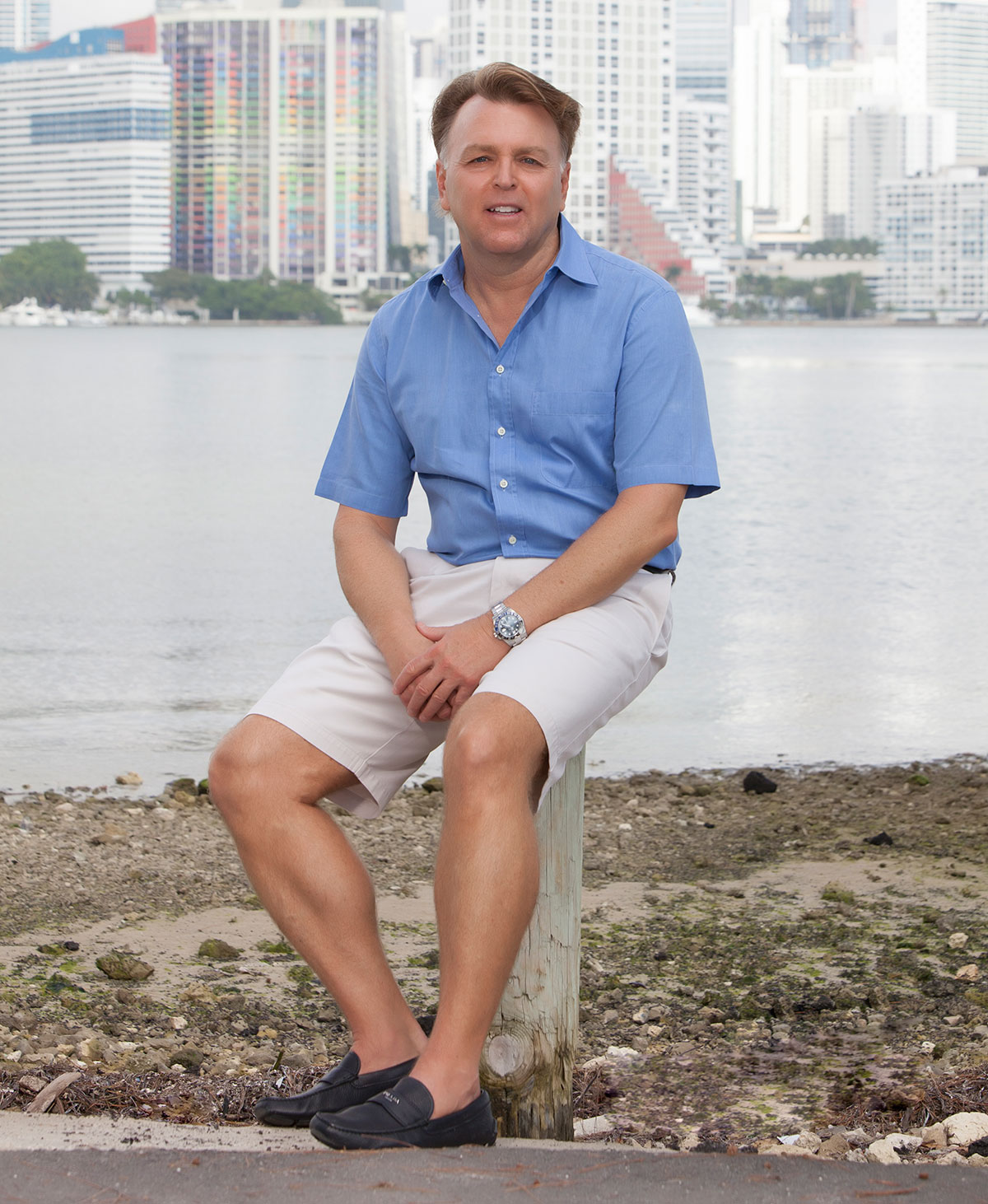 Doug Kinsley
Fortune Int'l Realty
305.215.5900
Doug@FIR.com
DougAndAl.com
"As a kid, I loved the game of Monopoly, intrigued by negotiating on properties…being a landlord and collecting rents. At 6 years old, I learned the art of investing and creating wealth! For the past 36 years, real estate has been my life and I have enjoyed every minute of it!"
Honest in a field often caricatured as intrinsically insincere, Doug Kinsley isn't afraid to set people straight about the true life of a South Florida realtor. "People think this is a glamorous job," he says. "It's not." The truth is there's a huge amount of paperwork, long hours spent coordinating property repairs and serious time invested in designing and executing your marketing programs. "Showing property to customers is only a small part of the job," he says. Despite these occasional pressures, one needs only talk briefly with Kinsley to realize this is a man who loves his job and the community it brings him into contact with. An accounting major with an eye toward detail, Kinsley refuses to let 3 decades servicing Key Biscayne desensitize him to its many allures. "Key Biscayne is second to none," he says. "Only this area offers a small town feel minutes away from a vibrant city like Miami."
Staging significance: "Less is more! I recommend de-cluttering the property to provide a spacious, light atmosphere for the buyer to view. It's important for buyers to be able to imagine themselves living in the space."
Surprises around every corner: "Be patient and listen. The majority of the time, buyers end up purchasing something completely different than what they were originally looking for."
What a year! "One of my greatest successes has been finishing off 2016 with a good sales record, despite the fact we were dealing with a strong dollar, the election uncertainty and the Zika scare."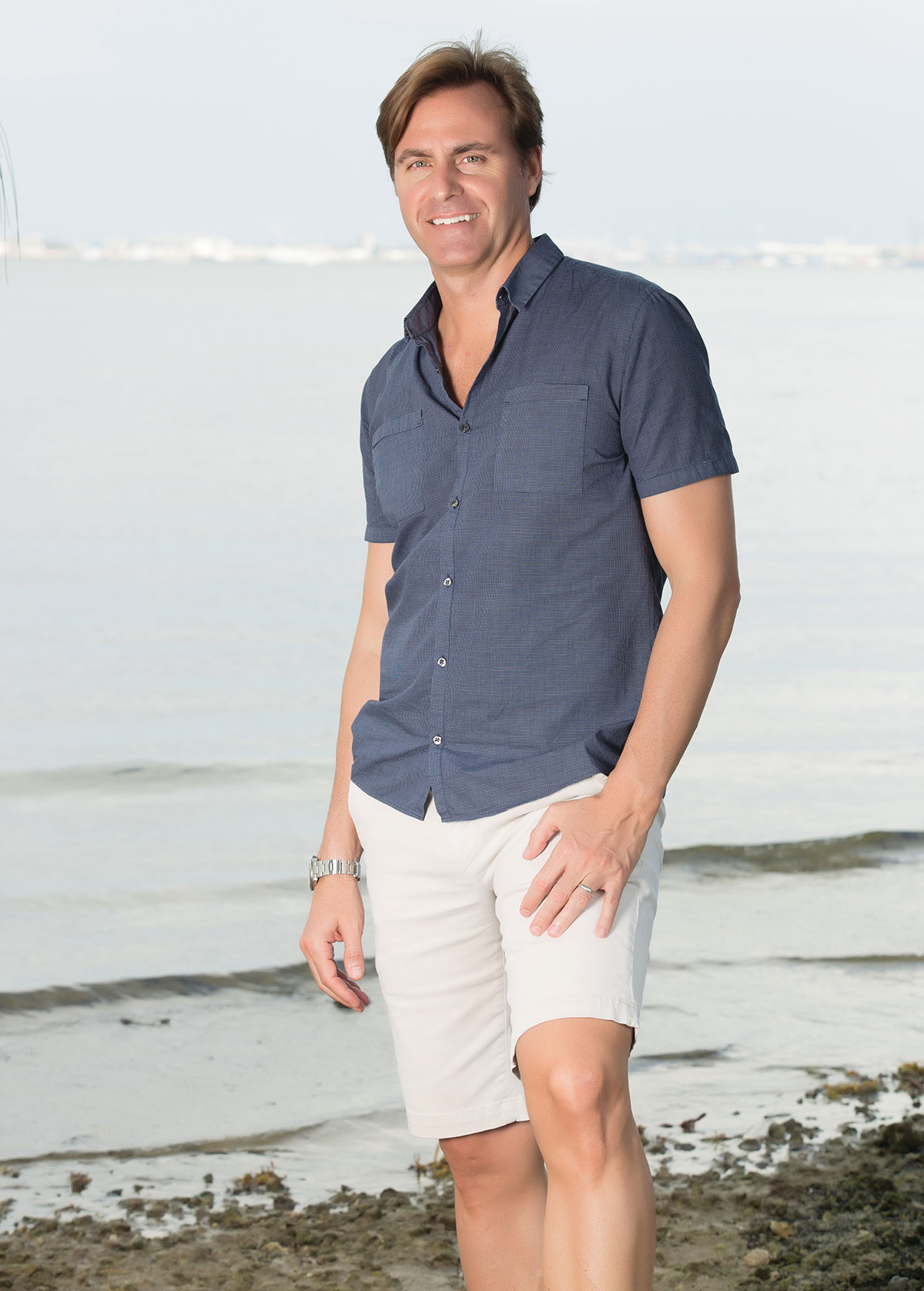 Cristian Gonzalez-Black
Fortune Int'l Realty
305.775.3426
CBlack@FIR.com
DougAndAl.com
"I've always prized being thoughtful, considerate and listening — key skills some realtors fail to capitalize on. My next personal goal is to run the Miami Marathon, so even my hobbies require discipline and hard work!"
Last year was no picnic for most people…and that includes some of South Florida's most successful real estate agents. Electoral chaos, Zika and edgy Latin American economies could have spelled disaster for the Miami-Dade real estate market. But dedicated professionals are dedicated professionals, regardless of circumstances, so it shouldn't have surprised anyone when Cristian Gonzalez-Black came of out of 2016 with a record sales year. "The keys to this business aren't that different from most others," he says. "Be honest, professional and enjoy what you do. It's very easy for clients to pick up on a dishonest and jaded realtor." Along with business partner Doug Kinsley and their team, Gonzalez-Black is fully equipped to expertly cater to all real estate needs, whatever this year throws at him.
Hellos and handshakes: "My attention is focused on interacting directly with buyers and sellers. Besides walking the grounds of communities and making myself available to locals, there's new tools and techniques available to inform, update and interact with people across the globe."
Headline for the 2017 Market: "Welcome To Another Day
In Paradise!"
Forever forward: "Pick a real estate professional who can guide you and advertise your property with the best possible exposure. Don't be shy to adjust and adapt to the market activity."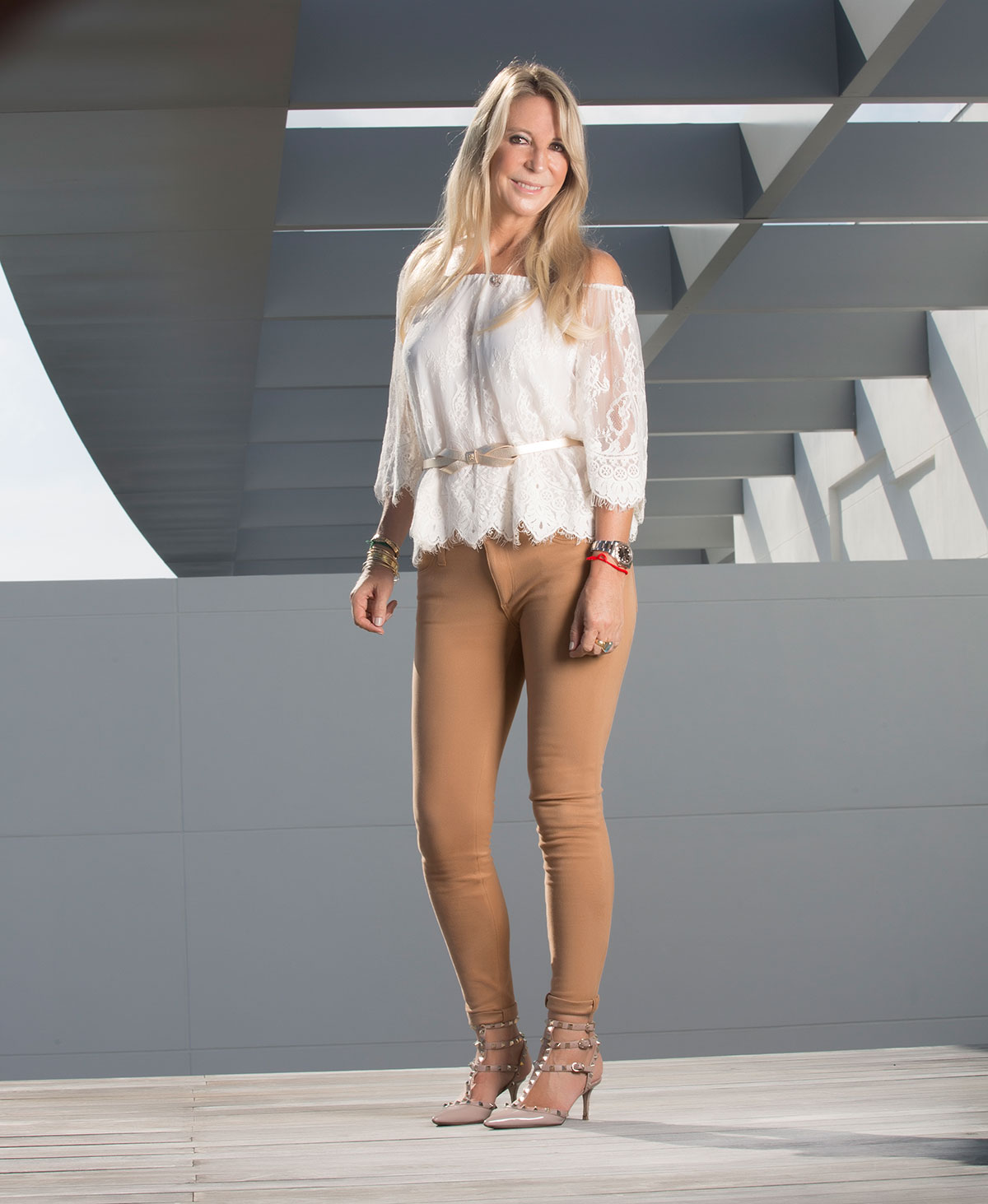 Giulietta Ulloa
EWM — Christie's Int'l Real Estate
305.710.6620
Giulietta@Ulloa.com
GiuliettaSellsMiami.com
"What can I say? I'm a people-person, and I'm happy to connect with folks from all walks of life, allowing me to form personal relationships and eventually close friendships with a broad range of people. Each time I do a closing, I break out in my happy dance!"
To say Giulietta Ulloa is passionate about her market is an understatement. "Living in Key Biscayne means calling paradise home year-round," she says. "There's nothing comparable to living by the ocean." A 20-year veteran of the sometimes volatile Miami real estate market, Ulloa touts a quirky mix of traditional sales techniques and cutting-edge innovations to satisfy her clients. "My last sale was an amazing unit at Oceana Key Biscayne," she says. "It really proved that extensive marketing, an active social media presence, beautiful photography and being available for surprise showings are the keys to success." Her advice for potential buyers? "Make no mistake, 2017 is a buyer's market," she says. "Now is the best time to purchase not just a home, but your dream home!"
Various needs: "It's important to realize that every property and every client is different. Try to understand every client's specific needs and highlight the unique advantages each property offers."
Hot areas to have on the radar: "New buildings in Edgewater are completely transforming the city. And, of course, Brickell City Centre is changing our financial district into the Manhattan of Miami!"
Market summary for this year: "Home sales will continue to increase in 2017!"
Daniel Gaviria
Great Properties Int'l
305.582.4800
DanielGGaviria@Hotmail.com
GreatPropertiesIntl.com
"Real estate is truly my passion and I couldn't imagine doing anything else! I love the connections and friends I've made over the years. Through this job I've met some of the most interesting people in the world."
As half of a team practically synonymous with the Miami-Dade real estate market, there are few things that Daniel Gaviria of Great Properties International doesn't know about our tropical real estate economy. It's with this expert eye, unfazed by the bubbles and busts of this cyclical market, that he offers some confident predictions for the hot and up-and-coming boroughs of our city. "We've been paying special attention to areas like The Roads and Bay Heights," he says. "These areas are experiencing a massive influx of families working hard to make the neighborhood even more desirable. We always encourage buyers to look at emergent neighborhoods like these as opposed to overpriced units in areas lacking steady growth." It's knowledgeable analysis like that combined with his unrelenting service to clients that guarantees Gaviria will continue to serve the area for decades to come.
Worth it: "Real estate agents facilitate transactions in a way that inexperienced individuals wouldn't be able to. My connections to appraisers, attorneys, lenders, photographers and inspectors are priceless."
Go with your gut: "Always invest in a place with wide appeal. Even if you don't have immediate plans to live there yourself, it won't be a challenge to find someone who does."
Industry cycles: "Always remember that the market is cyclical. It may go down, but it always goes up again."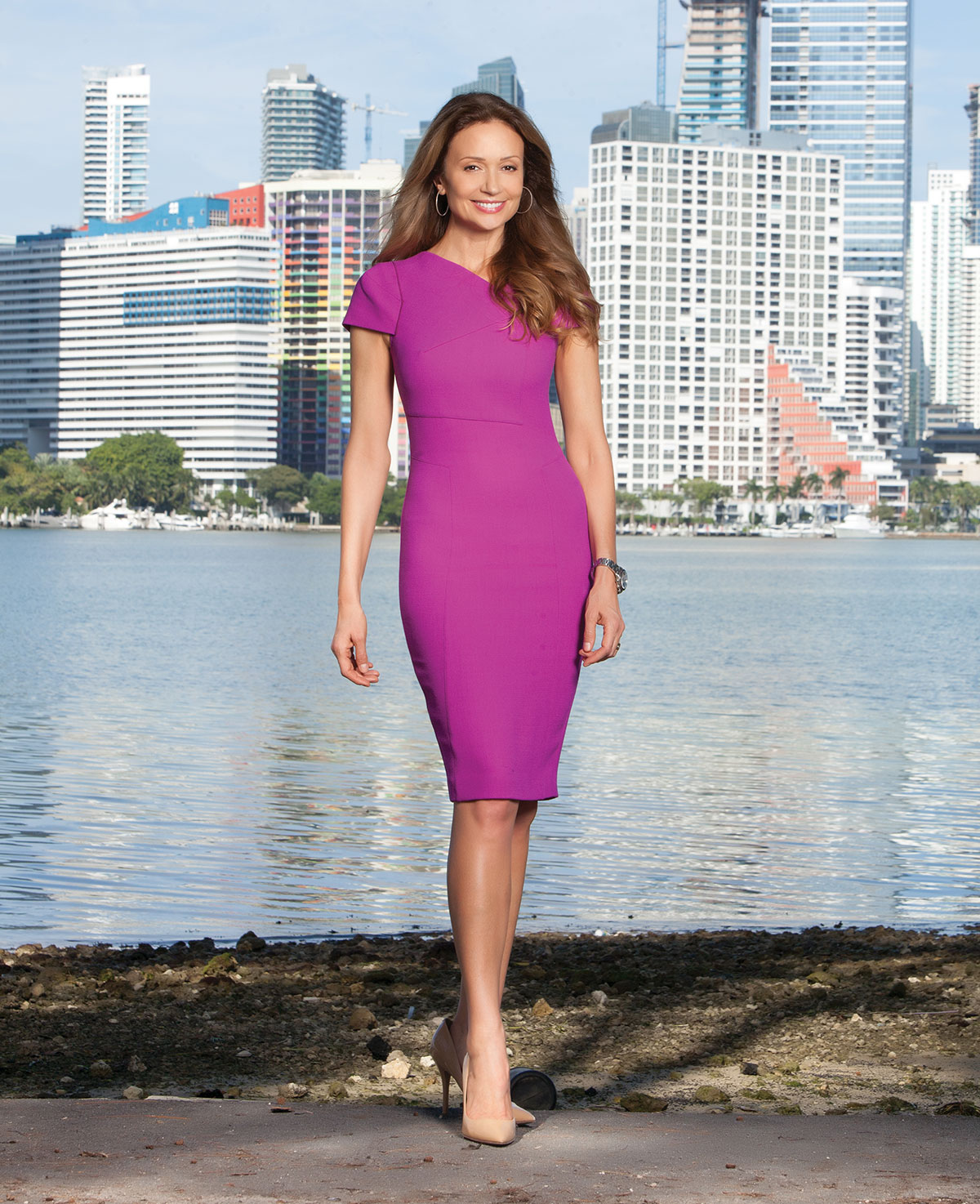 Carmen Casadella
Fortune Development Sales
305.491.5247
CCasadella@FortuneIntlGroup.com
"Like any true global citizen, I speak 5 languages and am eager to learn more. A nice long walk on the beach is the best escape after a hectic day!"
Confidence and dedication are the twin keys to Carmen Casadella's landmark success in the South Florida luxury real estate market. "When you believe in what you sell, others do, too," she says. "A lot of people don't know how much work this job actually takes. It's important to always be available, including on holidays and weekends. Staying informed on everything happening in Miami is crucial. You have to sell not just the property, but the city itself." Barcelona-born and a seasoned world traveler, Casadella values Miami for its uniquely global appeal. "People from all over the world are setting their sights on our city!"
Island living: "Key Biscayne offers everything people want in a high-end market. What other area offers such a vacation feel bordering a major American city?"
Investor's dream: "Miami contains some truly amazing investment opportunities, from luxury residential units with fantastic views at competitive price points to extensive untapped land in emerging neighborhoods."
All in the family: "Recently I had a family walk in and decide that each member would relocate to GranParaiso when it was completed, so they bought 4 apartments; one for the parents and one for each of the children!"
Olga Monson
Fortune Int'l Realty
954.512.3044
OlgaMonson@Gmail.com
HydeMidtownMia.com
"A real estate school instructor once told me that 'Some of you will become friends, some of you will become business partners and some of you will get married.' Sure, enough, I married a fellow student a few years later!"
A one-woman powerhouse, Olga Monson counts negotiating a delicate balance between her increasingly complex work life and a full social schedule as one of her greatest successes. "This past year, I almost doubled my sales volume…all while planning my wedding, getting married and travelling to 6 different countries," she says. Truly operating on the belief that her clients come first, Monson balks at the public's preconception of real estate brokering as "easy money." "One time while on my honeymoon, a client called with an emergency as we were about to cross the Canadian border," she says. "I knew I would lose the cell signal, so I made my husband pull over in order to help my clients with a contract, using my phone as a hotspot. The truth is, real estate is a 24/7 job."
Hot neighborhood: "My money is on Midtown in 2017. In my opinion, it's the most undervalued neighborhood in Miami. Every day something new opens there and I just love the energy!"
Real know-how: "You have to be more knowledgeable than the next person. Knowledge is key. At the end of the day, buyers and sellers need information, not a driver or a tour guide."
Global reach: "Most of my clients used to come from Latin America, but the times have changed due to the strong dollar. Now, buyers from countries like Turkey are getting ahead."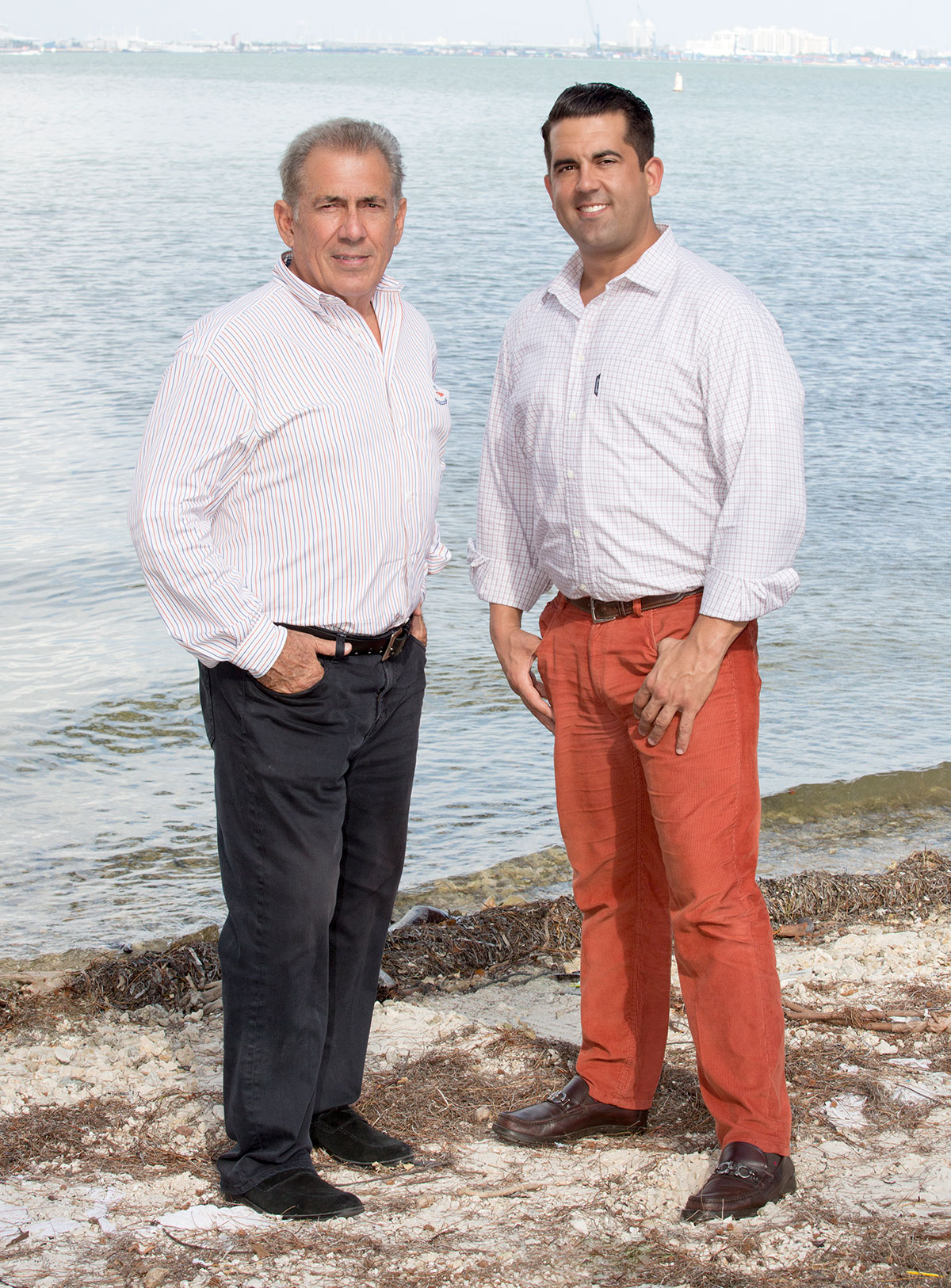 Carlos & Victor Coto
The Coto Group
One Sotheby's Int'l Realty
Carlos: 305.803.3059 | Carlos@TheCotoGroup.com
Victor: 305.942.4452 | Victor@TheCotoGroup.com
TheCotoGroup.com
"It's essentials to treat all your clients like they are family and evaluate their investments as if they were your own. It makes all the difference and yields a win-win situation for every deal."
Innovative entrepreneurs willing to combine their passion for family and business, Key Biscayne real estate extraordinaires Victor & Carlos Coto deserve a class of accolades all their own. Transforming what was initially a side business for Carlos into a 40-year career as one of the island's premiere real estate agents, The Cotos believe personal concern and an understanding of every client's needs are the dividing line between success and failure. "There's a misconception that realtors are just trying to make a sale and earn a commission," they say. "We pride ourselves on advising all our clients as if we were making the purchase or sale for ourselves." Having recently aligned The Coto Group with internationally renowned Sotheby's, don't be surprised if the next decade sees a rapid Coto Group expansion into the global real estate market.
Hold on: "Don't sell unless you have to! Miami's global prominence and desirability continues to increase. We continue to be very bullish on the market."
Haute addresses: "Brickell is quickly becoming the central hub of Miami, increasing the value of burgeoning neighborhoods like Edgewater, Wynwood, Midtown and the Design District."
Interesting interests: Carlos is a scientist by discipline who majored in biology and chemistry in college. "I often use my background to do in-depth analyses of the properties we represent."; Victor just finished his third NYC Marathon in November. "I was fortunate enough to live in NYC and cherish every opportunity I get to go back and visit; even if it means running 26.2 miles!"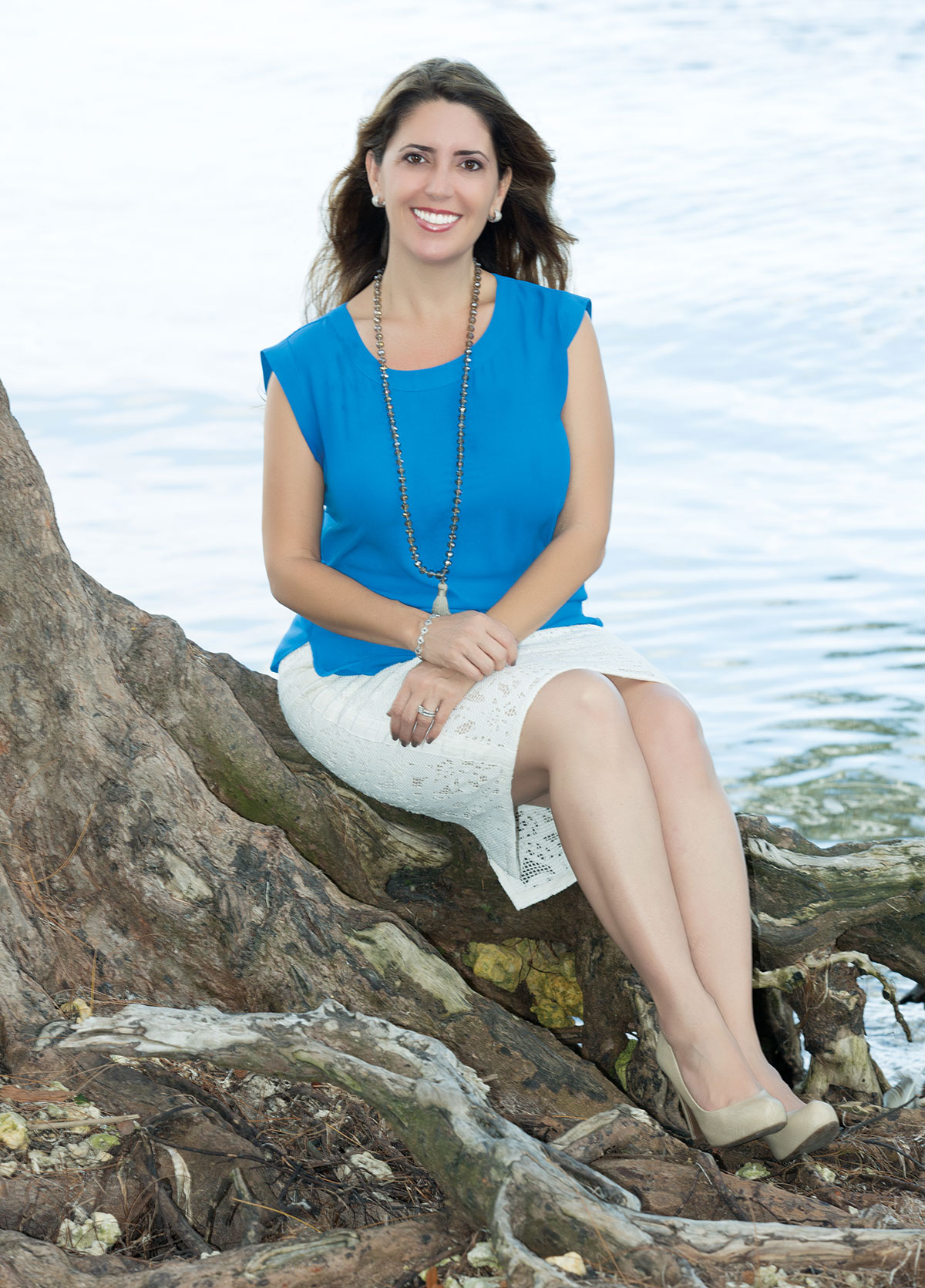 Claudine Coto Knautz
The Coto Group
One Sotheby's Int'l Realty
305.389.6229
Claudine@TheCotoGroup.com
TheCotoGroup.com
"I'm a bit of a data nerd! At any given time, you can ask me statistics on the market, a specific condo or single family home and I will be able to tell you the latest; I know what's sold and what's the best opportunity available."
Claudine Coto Knautz brings a razor-sharp focus and an analytical mind to the business of buying and selling real estate in South Florida. Using her business savvy to expand the reach of The Coto Group, Claudine has detailed plans for 2017. "Our goal is simple: We're going back to basics," she says. "We aim to increase our exposure locally. Through our affiliation with Sotheby's over the last few years, we've successfully increased our global reach. Now it's time to shift the focus back to local efforts." Claudine also takes time to enjoy the benefits of living in a city as magical as ours. "I love exploring new dining hotspots, attending symphony performances and visiting museums whenever possible. Everyday there's more to soak in!"
To sell or not to sell: "Hold on to it, if you can, for a few more years. While the market may go up and down, there's no doubt that South Florida has a long-term positive trajectory."
Savvy negotiations: "This is the time to negotiate aggressively. The pace has slowed down significantly and inventory is rising. We are entering a buyer's market."
Paradise by the sea: "The rich sense of community is what makes living on Key Biscayne so special. The island offers a very friendly environment to raise kids or visit for a few months out of the year. Who could ask for more?!"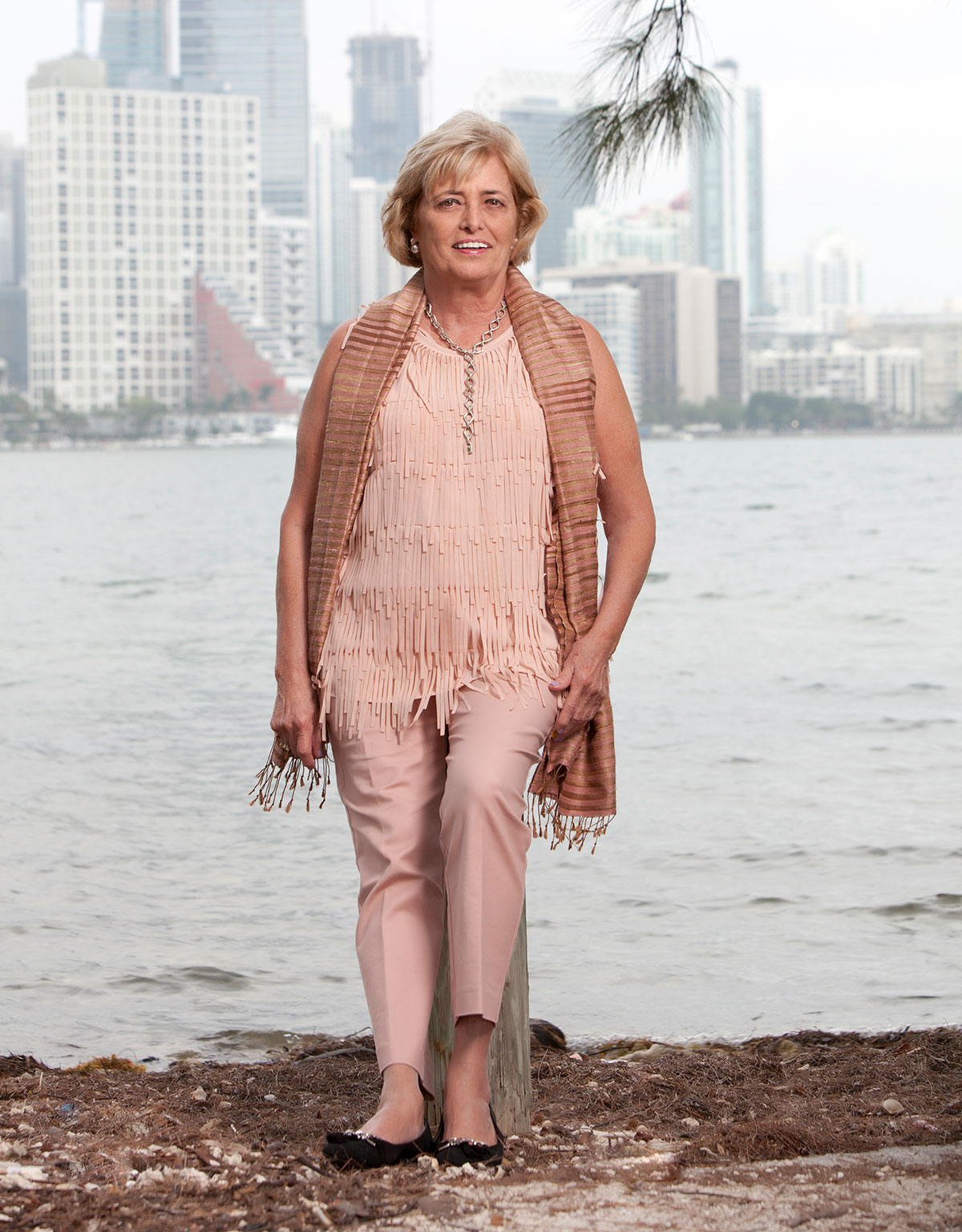 Rocio Granados
Fortune Int'l Realty
305.586.8380
Rocio.Granados@Gmail.com
RocioGranadosSells.com
"I've been in the real estate business for 34 years and in addition to being a member of the Master Broker's Forum, I'm also a painter and have participated in numerous art exhibitions and enjoy making jewelry in my spare time."
The best lesson Rocio Granados has learned in real estate is to trust her instincts. As such, when this 34-year industry veteran with countless high-price listings and A-list clients offers lessons in this competitive trade, everyone listens. A relocation specialist personally acquainted with the problems of establishing a home in a foreign country, Granados is uniquely poised to help a growing demographic of our city facing the same issues. Whether it's Key Biscayne, Miami Beach or Coral Gables, Granados has the listings and expertise necessary to ensure that anyone can arrive in a stylish, affordable home that perfectly suits their purposes. Curious about her outlook for the market in 2017? Granados is quick to offer her educated opinion. "The market will be leveling, but that doesn't mean buyers and sellers should get complacent," she says. "Expect surprises!"
The price is right: "Price your properties properly from the get-go. If you don't pay attention to market trends, you risk a sale dragging on for too long."
Worldwide appeal: "Miami has an incredible international appeal. The unbeatable weather, local economic activity and innovative floorplans make it desirable not only to the North American market but also for Europeans and South American buyers and sellers."
Think before you DIY: "Although I won't say don't consider it, I've seen a lot of buyers and sellers try to do it themselves online only to realize they should have relied on an experienced realtor from the start."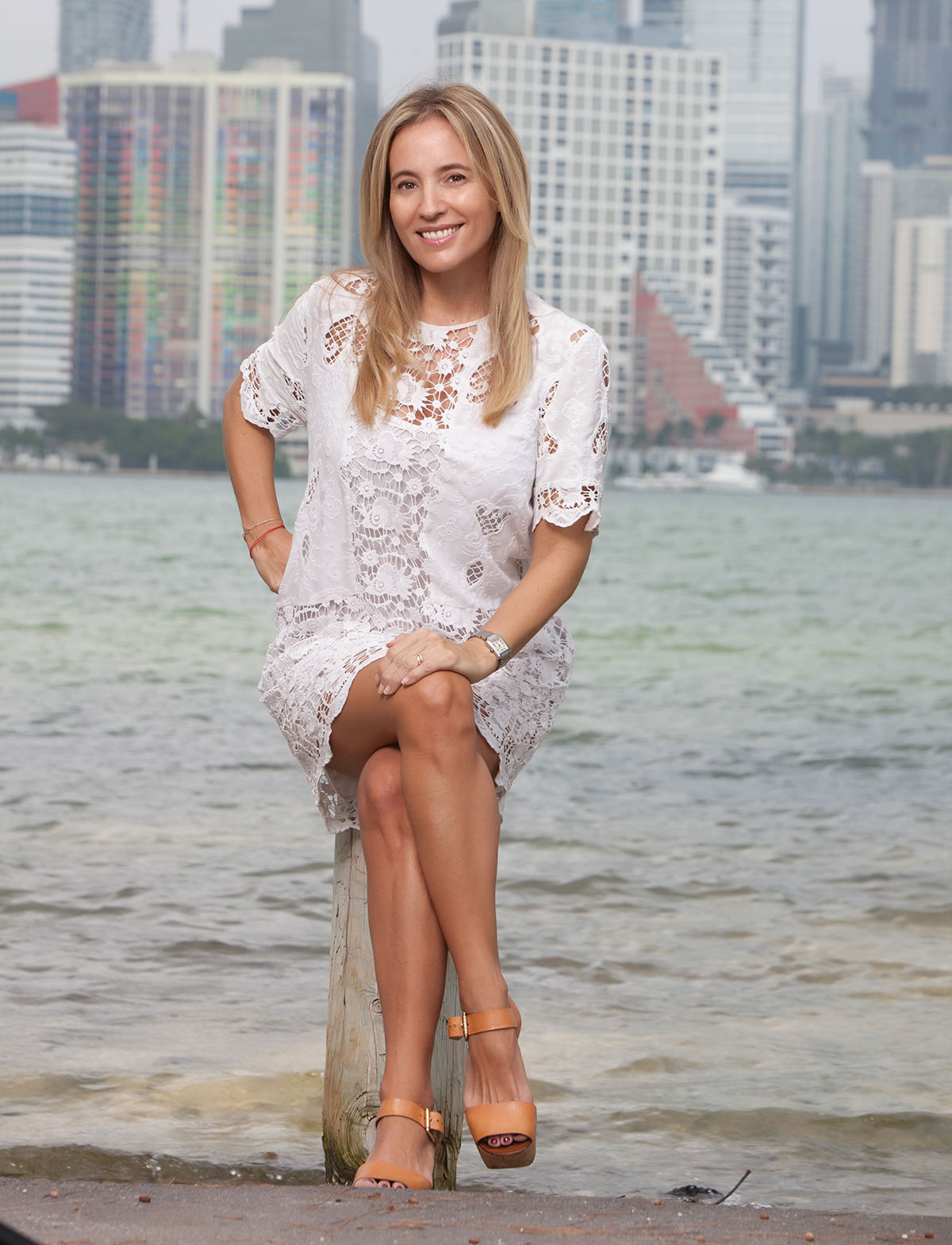 Florencia Capiel Moni
EWM Realtors
786.200.4867
Moni.F@EWM.com
EWM.com
"I think one of the greatest pleasures in life is being able to give to others. My family, friends and community are all very important to me. I'm very thankful to be part of it all!"
A lot of people think that being a realtor is an easy job for easy money, but Florencia Capiel Moni believes it's anything but. "My job is to provide clients with total satisfaction in their home, which includes a good price, good security and a good location — and that's not always easy to find!" A key player in the Miami real estate community since 2005, Moni has netted an impressive array of expensive listings across Miami-Dade, with no plans of slowing down. "Realtors are always a bridge between opposing interests, and it's wonderful when I can make those connections happen," she says. Innovative with emergent technologies but imbued with a traditional work ethic, her upcoming business plans include continuing to do what she does best: "Operating at 100% for my clients," she says.
Sage advice: "Be patient and keep calm. This year the prices will be stable, and there will be more offers than demands. Next year will be a year of opportunities."
End result: "A month ago, I found a beautiful apartment with an ocean view. The condo association didn't want to accept the sale because of the low price, but everyone was happy in the end. I was glad that I was able to give someone a beautiful new home at such a great price."
Utopia found: "Key Biscayne is a very reliable market, with a unique combination of beautiful beaches, top schools and a diverse community. And, of course, it's a beautiful island that enjoys wonderful climate all year!"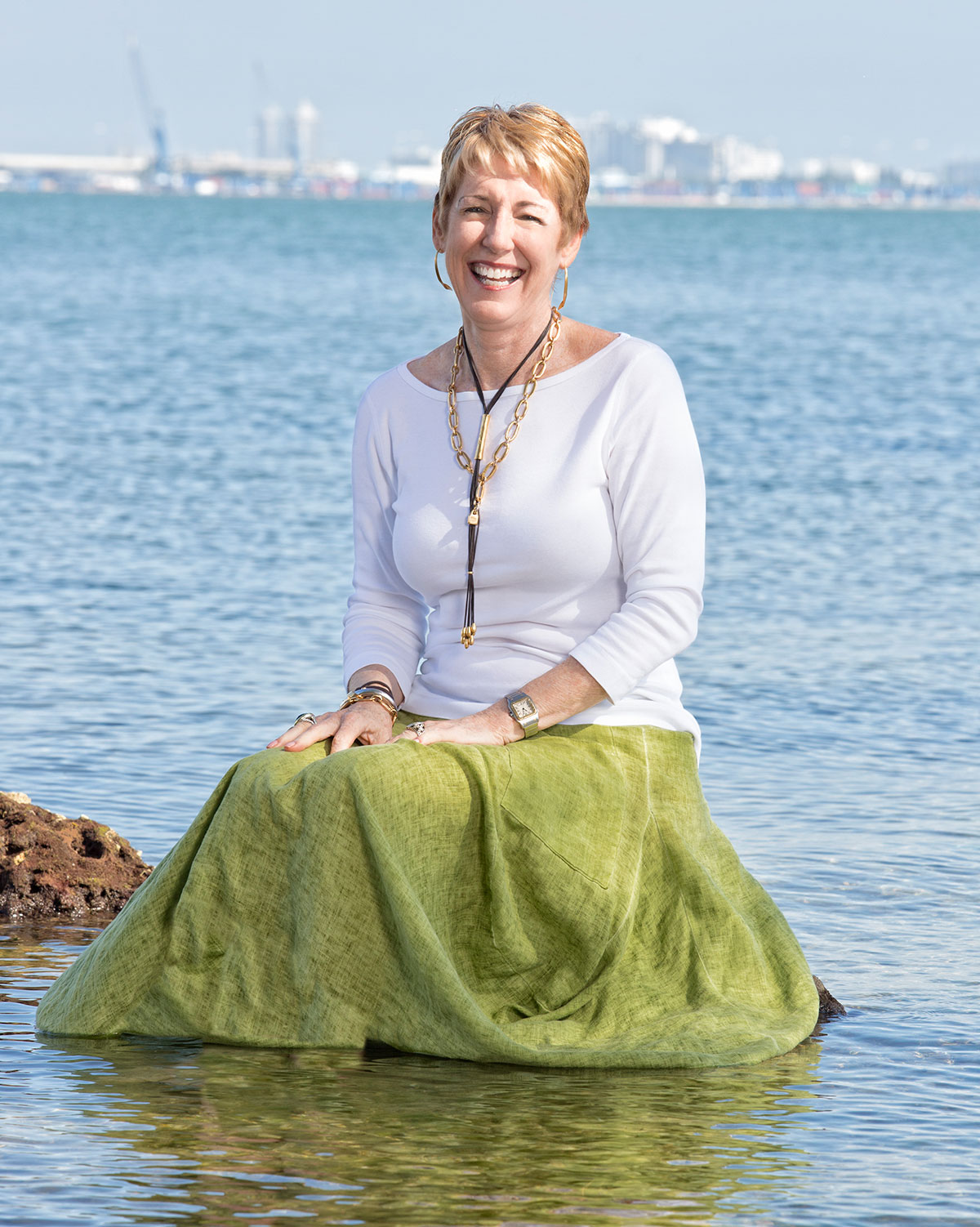 Kari Madera
Fortune Int'l Realty
305.439.3998
Kari@FIR.com
KariMadera.com
"I really love the fact that in almost every transaction I execute all parties involved are from different countries. It makes for an exciting exchange of personalities, cultures and behaviors."
A top producer for globally renowned Fortune International Realty and tested veteran of the South Florida real estate economy, Kari Madera is confident in the strength of local markets despite any reports to the contrary. "Key Biscayne will always be a hotspot," she says. "Our solid real estate value and the amazing school system we have is second to none. End users, as well as investors, will continue to flock here despite national market trends." A firm believer that the local realtor community is just that, Madera is vocal in appreciation of her peers. "The biggest misconception people have about realtors is that we fight against one another," she says. "In reality, we share a deep respect and admiration appropriate for true professionals. We really try to help each other out when we can."
Market forecast: "It's going to be a most interesting year!"
Advice for Aspiring Realtors: "The best lesson learned in real estate is that people are people; everyone wants the same thing… the best value for their money."
Advice for sellers: "It's important to listen to an experienced professional, especially in a buyer's market. Make sure you're paying attention to the price point your realtor suggests, it could greatly affect turnaround time."
Up-close & personal: "I'm originally from Hawaii and educated in Europe. With my international background and work experience in the hotel trade, living and working in Miami is a perfect fit."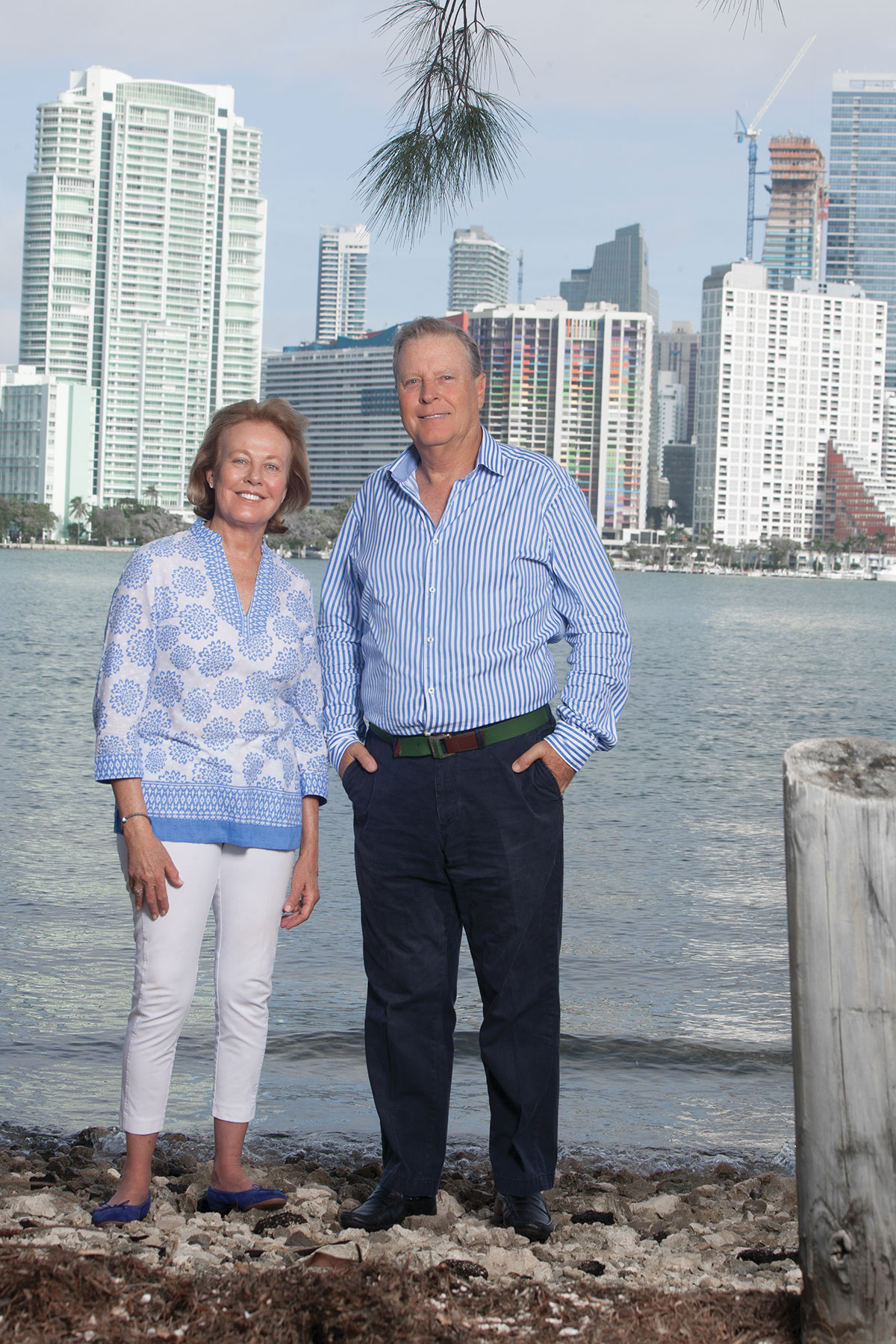 Joan McCaughan & Carlos Mandiola
Coldwell Banker
Joan: 305.775.8230 | JMCCKB@AOL.com
Carlos: 305.724.7989 | CarlosMandiola@Gmail.com
JM10.com
"We love working with buyers and sellers in order to make their dreams come true. We moved to Key Biscayne in 1978 with all our family. Now our daughters, their husbands and our 5 grandchildren live on the island!"
With a BA in Economics from Washington's prestigious Trinity College, Joan McCaughan seemed a natural fit for her position as Assistant To The Treasurer for the Federal National Mortgage Association. But when friends offered her the opportunity to get in on the ground floor of a nascent brokerage firm, McCaughan jumped at the chance. Since then, she and business partner/husband Carlos Mandiola have been some of Coldwell Banker's top producers, selling hundreds of millions of dollars worth of real estate while providing top-notch service to their customers. But don't think it's just the top-dollar commissions that makes these realtors happy. One of their most memorable recent successes involves helping a young couple secure a contract in a short period of time so they could move on in life. "Some of the best moments at this job are when we can help others," they say.
Tech time: "Investing heavily in technology is so important. Computing has totally rewritten the game in the realty world — it's really at a point where web presence can make or break you."
Know-how: "Demand all the information available in order to be knowledgeable about this rapidly changing market. If you don't get it, move on to another realtor."
Lifetime investment: "Key Biscayne will remain on everyone's radar because an investment here holds up very well over time."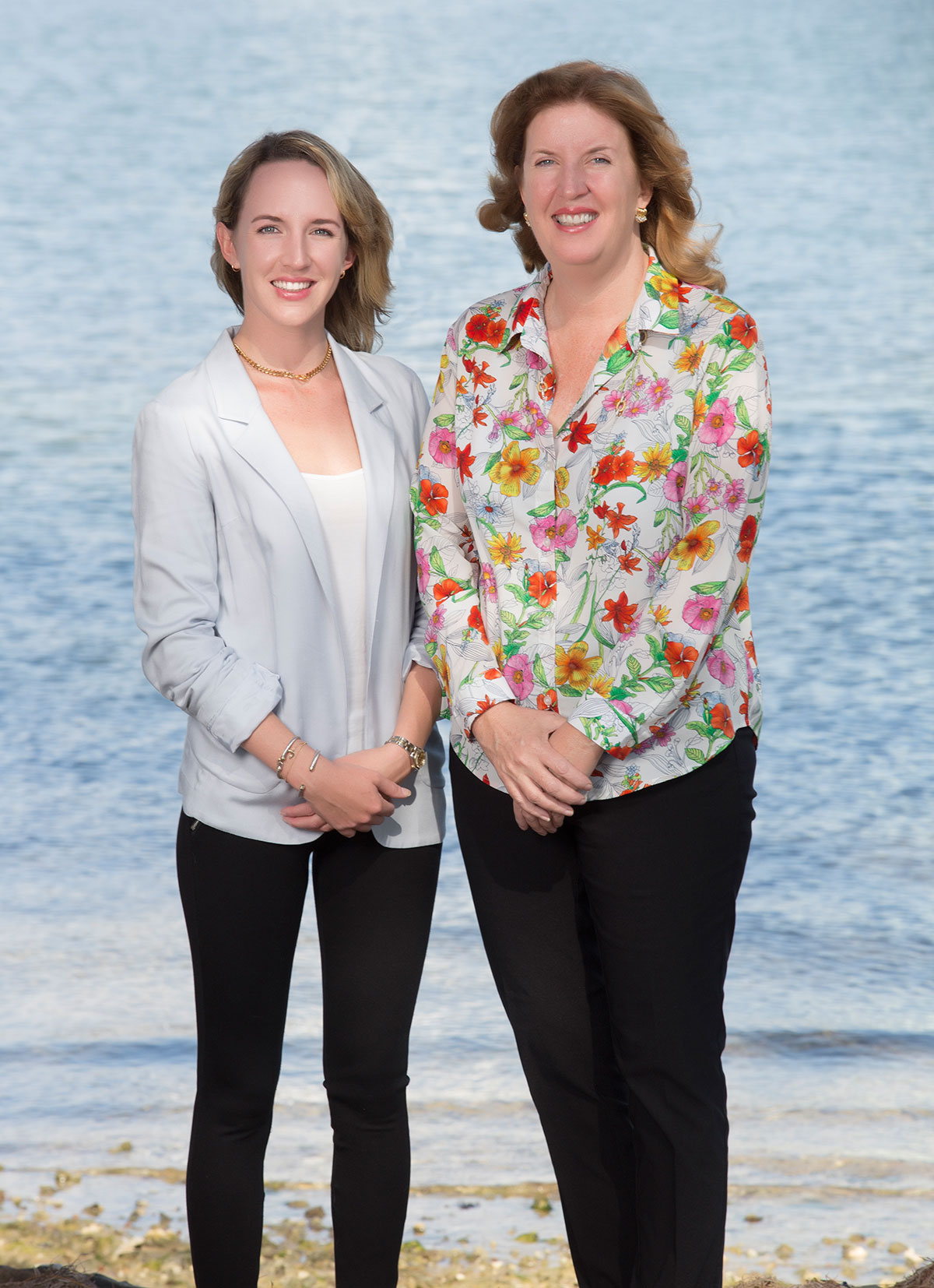 Maureen & Emma Jauregui
Fortune Int'l Realty
Maureen: 305.798.3124 | Carter.Jauregui@Gmail.com
Emmalu: 786.201.1707 | EmmaluJauregui@Gmail.com
LifeOnKeyBiscayne.com
"Key Biscayne is full of hidden treasures waiting to be discovered — from the tree-lined paths through the charming old zoo at the Quiet Gardens to the spectacular views of Stiltsville and Downtown Miami at the top of the historic Cape Florida Lighthouse."
Second and third generation residents and realtors of Key Biscayne, there's little about this intrepid island and its market that mother-daughter team Maureen & Emmalu Jauregui don't understand intimately. With a combined 30 years of experience and $300 million in sales, it's obvious this duo has crafted a formula for success in this incredibly close-knit and occasionally cut-throat market. "We have one simple rule: communicate, communicate, communicate!," they say. "It's so important to keep all parties informed." And while they're well-acquainted with all avenues of the real estate economy, they have only one tip for potential buyers. "We are firm believers that Key Biscayne is the most secure investment in South Florida," they conclude. "In tough times, Key Biscayne is the last to feel it and the first to come back."
Stay informed: "Watch the market closely, be well-informed and when you do find that special property, be prepared to move fast. Don't wait, chances are you may lose a great opportunity."
The island touch: "Where else in the world other than Key Biscayne can you live between two parks, on a barrier island, with an excellent school system and a secure lifestyle just minutes from a major metropolitan city?!"
Future growth: "Our broker, Fortune International Realty, recently updated its entire marketing platform. Now we can offer our clients a massive international reach utilizing a new partnership with Savills and Who's Who In Luxury Real Estate."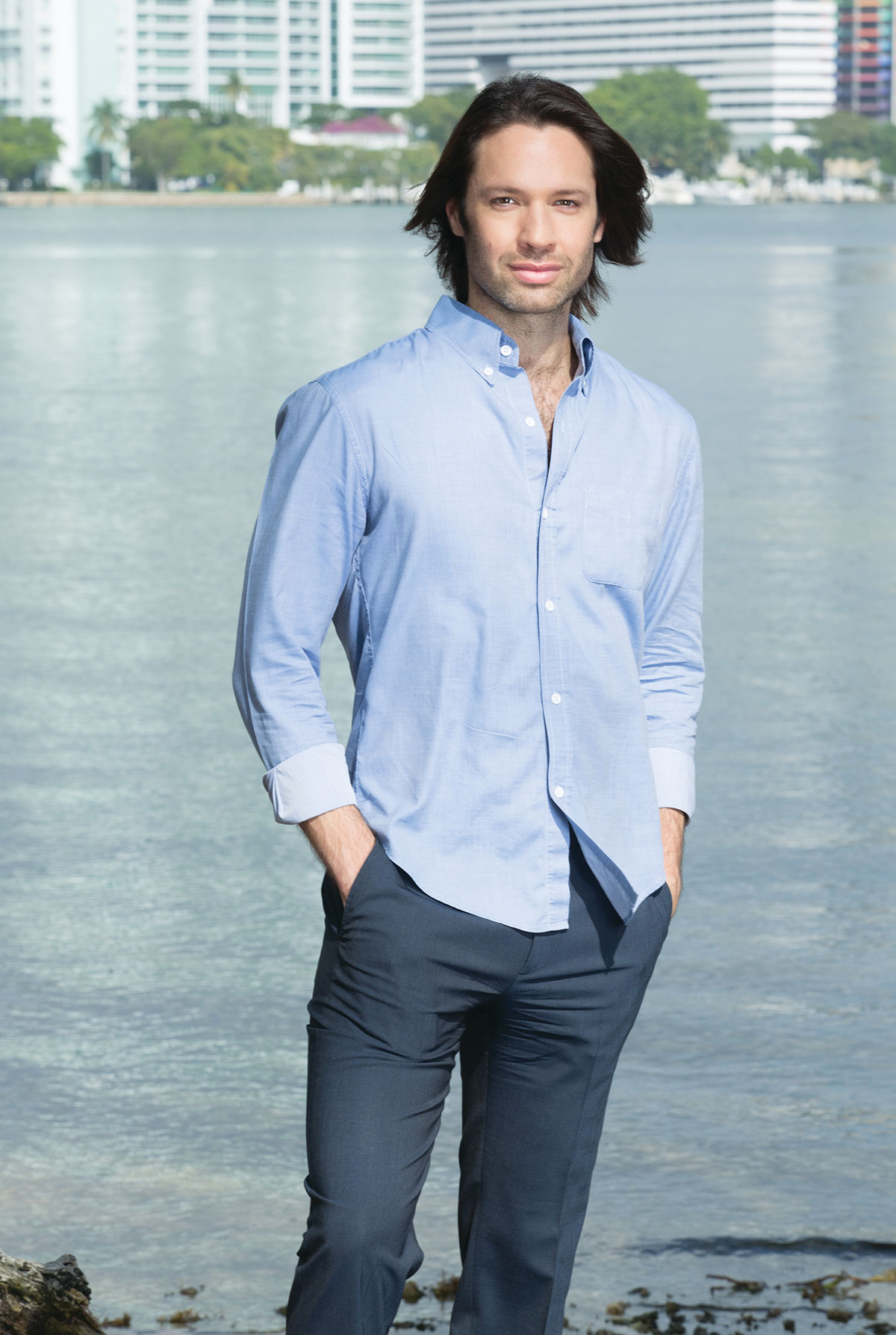 Mark Chatburn
Park Lane Residential
305.393.6032
MChatburn@ParkLaneRe.com
ParkLaneRe.com
"I believe that the best investment one can make in his or her lifetime is to be a fair and good-natured person. My clients appreciate my real estate knowledge, my dedication, diligence and ability to listen every step of the way."
Honest, expert and imminently likeable, Mark Chatburn isn't shy in expressing his love for the city he calls home. "I love Miami for the same reason that any good Miamian loves it, for its diversity," he says. "Miami is one of the most dynamic cities in the country, and its real estate market reflects that. It doesn't hurt we're blessed with near-perfect weather year-round!" Transmuting this appreciation for our city into a real estate career, Chatburn has gone from dedicated salesman for the Icon Brickell to CEO & President of Park Lane Residential in just 12 short years. Not limiting his firm nor himself to Key Biscayne, Chatburn and Park Lane Residential's characteristic touch can be found in high-price listings across the Brickell, Coconut Grove and Miami Beach areas.
Major accomplishments: "In addition to selling the highest price-per-square-foot dry lot home in Cocoplum, I recently sold a new home in Key Biscayne within one week of listing. Those kinds of quick turnarounds are supremely satisfying for everyone involved."
Emerging neighborhoods: "On the residential end: Coconut Grove and North Beach. In terms of commercial opportunities, keep your eyes on Allapattah, the area just west of Wynwood, and Lemon City, known today as Little Haiti."
Perception vs. reality: "I think most people believe that realtors spend their days driving clients around town and opening doors to available homes. In reality, we are real estate consultants — no different from financial consultants or business consultants."
Lorraine Neumann
Brown Harris Stevens
305.322.8108
LNeumann@BHSUSA.com
NeumannRealEstateGroup@Gmail.com
BHSUSA.com
"Something people don't know about me is I'm a huge animal lover! My family has a long-lasting tradition of showing and raising championship purebred Boxers, and I'm involved in numerous philanthropic efforts to combat animal cruelty."
A longtime resident of Key Biscayne and a top producer in the island's real estate market since the early '80s, Lorraine Neumann has spent the last 30 years selling hundreds of millions of dollars worth of condominiums and homes. As an exclusive broker for a host of high-end and luxury developments across South Florida, she has amassed a sizeable body of knowledge about our local economy and is eager to pass that on to potential customers. "It's sad, but some clients don't appreciate all the knowledge and expertise of seasoned realtors," she says. "The reality is that experienced realtors know how to guide their clients to best meet their needs, ensure a safe investment, project future trends and recommend with honesty and loyalty the best available properties."
Be vigilant: "Focus on safe markets, such as Key Biscayne, and be cautious in local markets with excess inventories. Current interest rates make this time a particularly good occasion to purchase properties."
Keys to success: "It's essential to truly listen to your clients to get a better understanding of their needs, and to always provide an exceptional level of service to ensure repeat business."
Proud moment: "I sold a penthouse at Ocean Club's Ocean Tower Two for over $3.8 million. Convincing the seller to move to a much larger unit and persuading them to include all its valuable furnishings in the transaction was only possible because of a certain level of trust."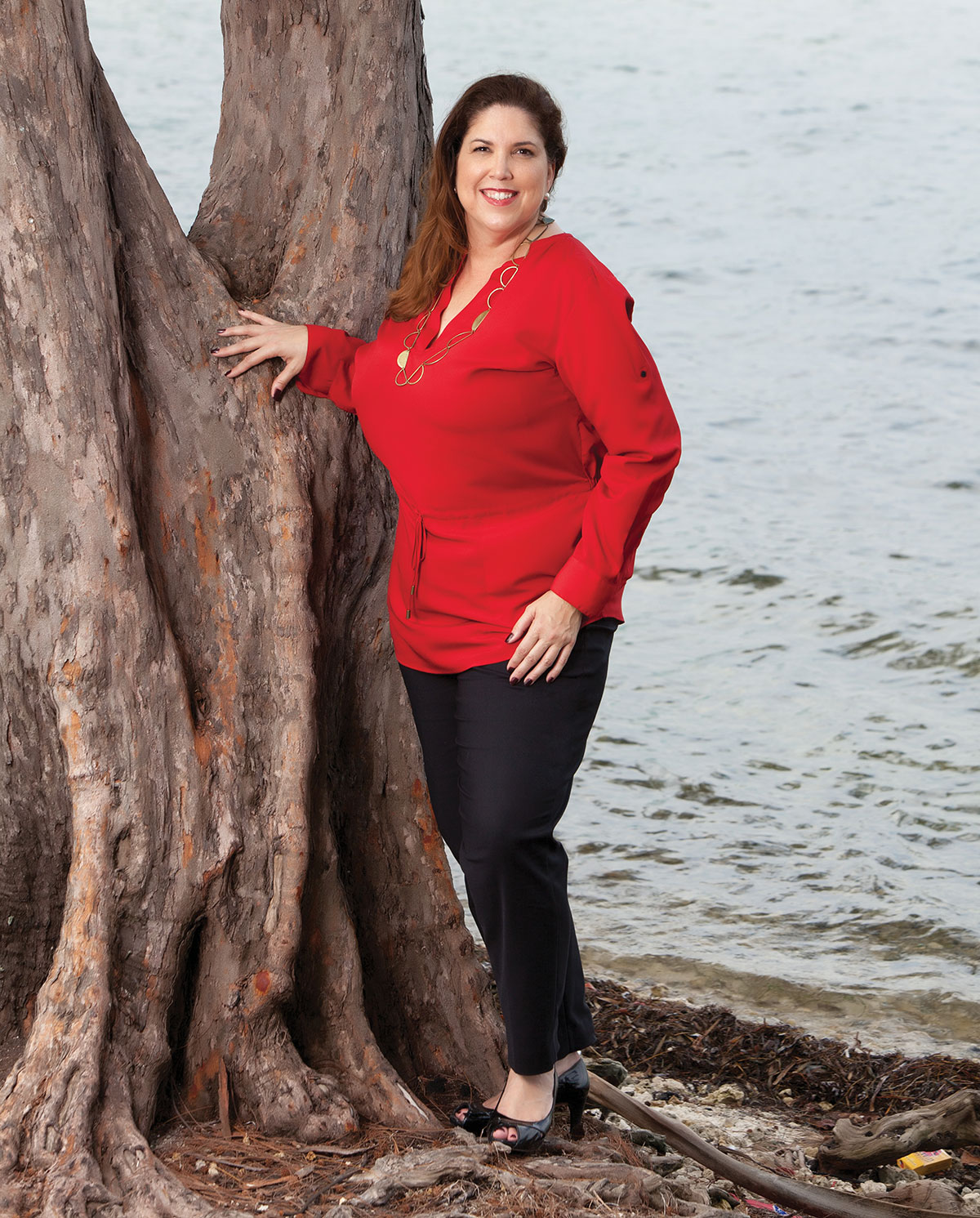 Jacquie C. Gallardo
Brown Harris Stevens
786.473.3067
JGallardo@BHSUsa.com
BHSZilbert.com
"Whenever faced with a seemingly difficult obstacle, I always try to remember Calvin Coolidge's quote that 'All growth depends upon activity. There is no development physically or intellectually without effort, and effort means work."
Born in New York, raised in Miami and denizen to numerous countries across Latin America and the Caribbean, Jacquie Gallardo is uniquely prepared to serve Miami's increasingly diverse citizenry in anything related to the buying and selling of real estate. A top producer for over a decade, Gallardo believes 2017 may be the most exciting year yet for our emerging metropolis. "Miami has been blessed with both domestic and international growth. This is a beautiful, vibrant city with exciting projects popping up all over the place — from Brickell to Key Biscayne to Coconut Grove," she says. "Patience and perseverance is golden. It's crucial to take a deep breath and pause when dealing with issues as important as someone's home."
Good qualities: "Becoming a realtor is easy. Becoming a successful, trusted realtor is difficult and takes study, patience, a can-do attitude and a refusal to give up."
Diversified investments: "If possible, diversify your real estate portfolio. Purchase properties across different buildings and areas. That way when market changes occur, not all of your portfolio is affected at the same time."
Upcoming business plans: "Only one: To keep growing!"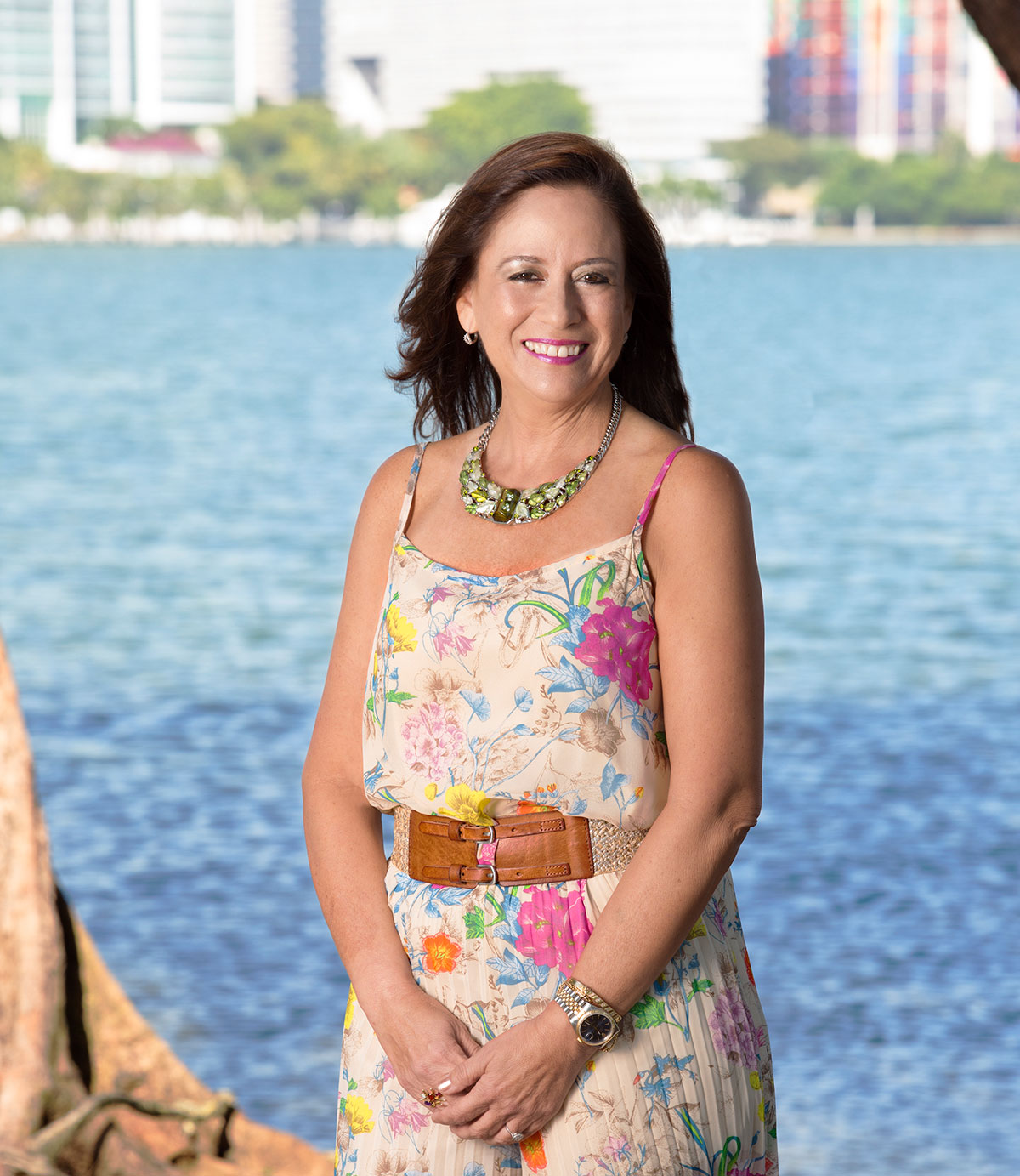 Vivianna Franchy
E-Realty Int'l
305.798.6010
ViviannaDeluxe@AOL.com
KeyBiscayneOceanfront.com
"I'm a serious problem-solver who treasures living in an island paradise, I play tennis, am learning Italian and use all my management and interpersonal skills to get the job done while enjoying every bit of the process!"
Ask most people about the draws of Key Biscayne, and they'll expound upon the scenic views, breathtaking beaches, chic shopping and accessibility to Miami's metropolitan allures. Ask Vivianna Franchy, President of Vivianna Deluxe, LLC, about the island's draw and her response is immediate. "The single most important differentiator is its people and the incredible sense of community," she says. "People love to live here and that's what makes the market value exceed expectations year after year." A firm believer that real estate is a people-centered business, her happiest moments in this trade have nothing to do with commissions. "It never ceases to be thrilling to make someone's dream home a reality," she says.
Key know-how: "Success in this field requires integrity, savviness, knowledge, patience and a profound understanding of what people want. Deals are made by people, but great deals are made by true professionals."
Big pay-off: "Be patient and listen. Always hear more than you speak and work every aspect of a transaction with a deep attention to detail. These simple techniques pay off every time."
Prime property: "Oceana has been a beautiful addition to our island. As it consolidates in the Key Biscayne market, it will be interesting to see its reach."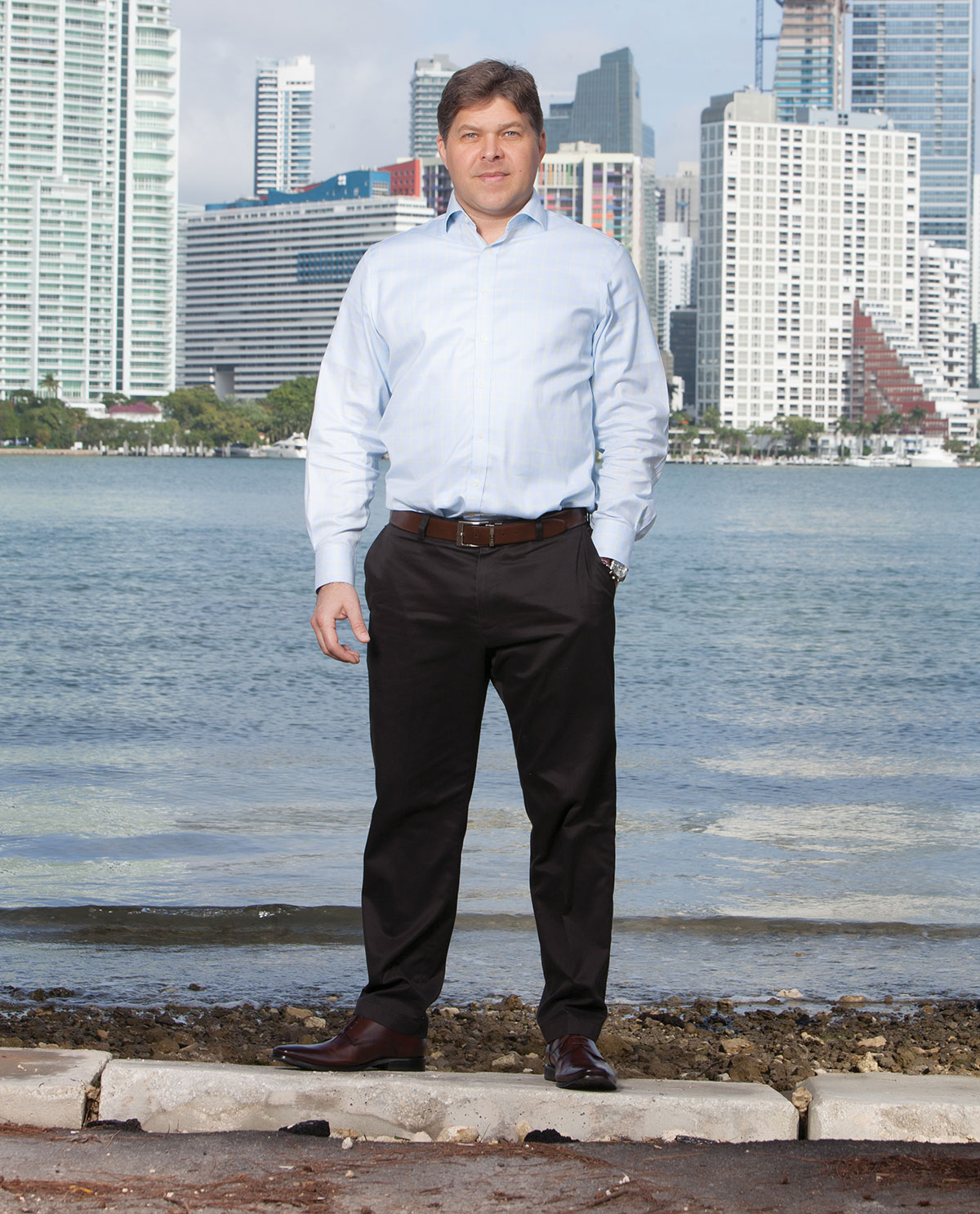 Spencer Raymond
EWM Realty Int'l
305.951.5970
Spencer@SpencerRaymond.com
SpencerRaymond.com
"Prior to real estate, I worked mostly in the entertainment industry, first on one side of the lights, playing the drums with various bands; and then on the other side, working as the Director of Programming for a Manhattan television network."
A truly modern realtor with experience ranging from Internet start-ups to the entertainment industry, Spencer Raymond's years of expertise in sales and information technologies guarantees his clients a broker intimately in-tune with the changing techniques of the times. As a former member of Fortune International Realty and current affiliate with Esslinger, Wooten & Maxwell, Spencer has spent his realty career rubbing shoulders with some of the state's savviest top producers. "The most important lesson I've learned is to always be available," he says. "Whether it's analyzing important decisions or answering simple questions, my clients know that I'm there for them." Whatever the listing price, Raymond finds the greatest profits in his field are intangible. "Recently, I helped clients identify and purchase their vacation home, a renovated one-of-a-kind property with direct ocean views," he says. "Homes are so personal, it's always satisfying to see someone's dream become reality."
Pricing considerations: "Right now buyers have an opportunity to negotiate fair prices on properties that are of good value. There's increasing inventory coming to market, which will affect the prices of homes and condos and owners will need to aggressively price their properties in order to attract buyers."
Right moves: "Evaluate your opportunities and make sure to take the time and due diligence to ensure your investment is a wise one. There's inherent risk in investing in real estate. My job is to mitigate that risk and look for opportunities where some might not be easily visible."
Professionalism rules: "A realtor's job goes far beyond just showing properties and negotiating the deal. Agents need to assist their clients by making sure there are no surprises or difficulties from the beginning of the process until after closing."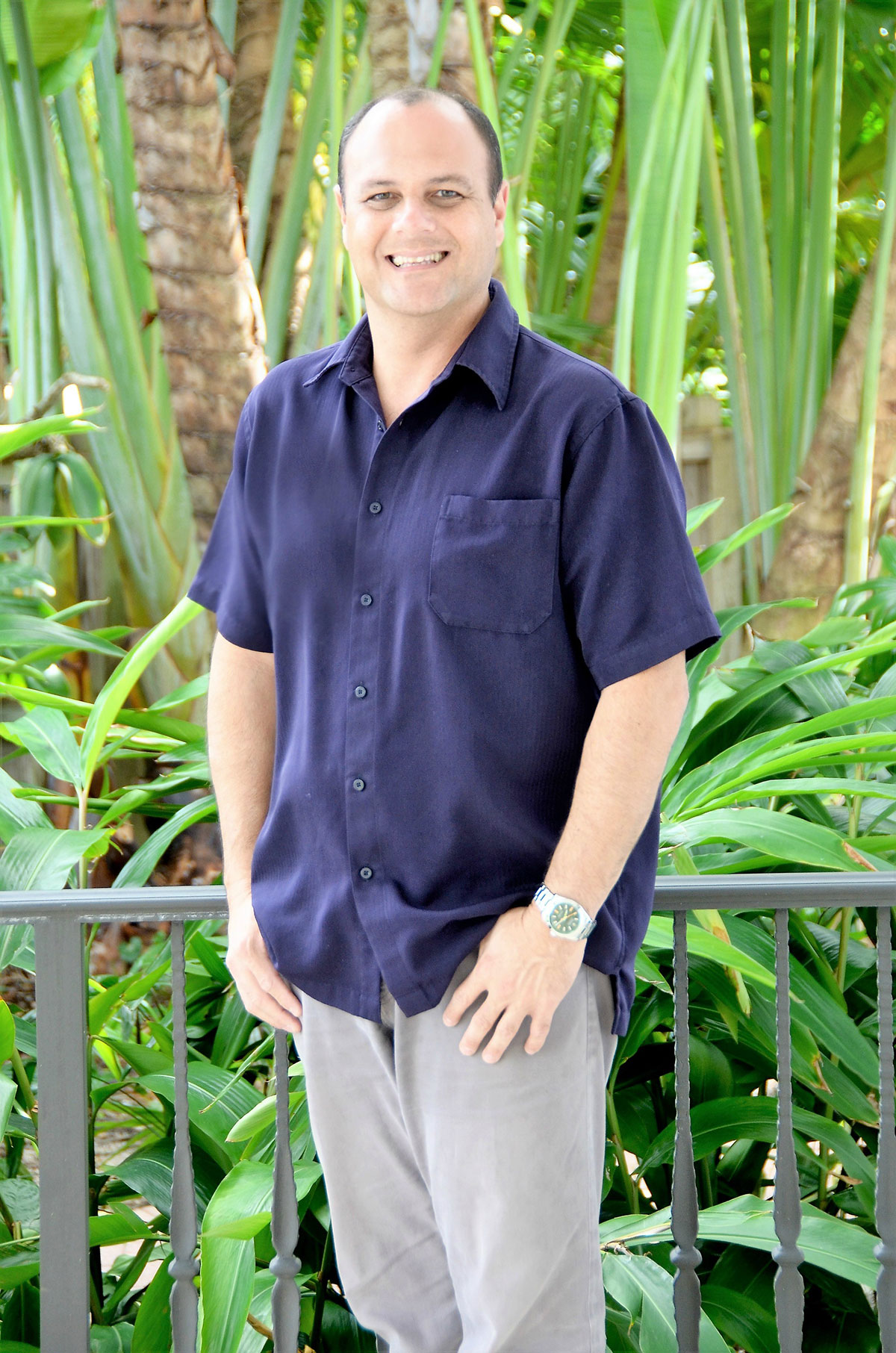 Jorge Boj
Great Properties Int'l
305.803.6956
Jorge@JorgeBojPA.com
BNachtigallProperties.com
"I'm a proud father of 3 girls with Elizabeth, my wife of 17 years. We have been residents of Key Biscayne for 14 years. I love listening to '80s music and reading biographies of people I admire. I recently restored a 1966 VW Beetle with the help of my father."
Jorge Boj believes that when you're buying a property in Key Biscayne, you're not just buying a house or a condominium, you're stepping into a cosmopolitan island lifestyle. "We are not just talking real estate, we are talking about a palpable piece of paradise where the beach awaits you just a few steps away," he says. "It's a place where you can take your kids to school on a golf cart, and where the barista at the local shop knows exactly how you like your coffee." As passionate about his trade as the island he calls home, Boj's 15-year career has netted him success in all forms — from financial gains to a deep and personal sense of satisfaction. Whether it's a single-family starter unit or a waterfront residence, Boj is intent on improving on paradise, one listing at a time.
Staying power: "Time and time again, it's been proven that Key Biscayne's properties withstand economic downturns much better than other neighborhoods. There's always an opportunity out there. As they say: Nothing ventured, nothing gained!"
Neatly packaged: "Before putting your home out there, try to make it more marketable. Give it a fresh coat of paint, replace old light bulbs with LED lighting and most importantly, de-clutter! These small steps make a huge difference."
Advice for aspiring realtors: "Like any business, you have to start small and keep it growing with lots of sacrifice. You need to have the drive and passion if you want to do the job right! It's a truly enjoyable endeavor, yet not always a walk in the park."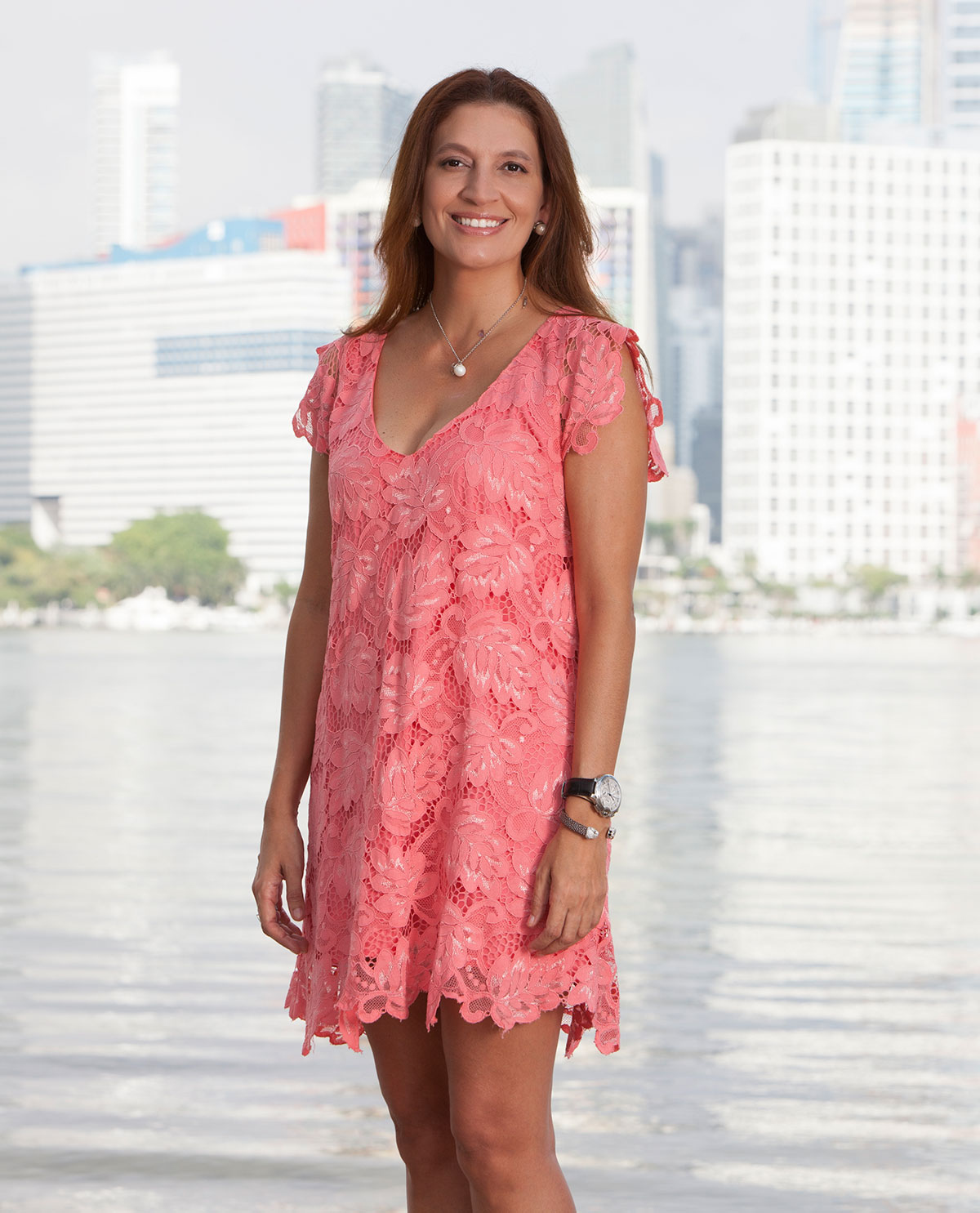 Gloria Ramirez
Great Properties Int'l
305.495.6054
GlomaRamirez@Me.com
"I have a family that's crazy about soccer. In my free time, I enjoy doing yoga and meditating, which really comes in handy when you get those demanding clients!"
A born and bred Miamian and tireless advocate for the Key Biscayne way of life, Gloria Ramirez loves enhancing the community she calls home. As an attorney and a realtor, she has no problem maintaining a multi-faceted skillset to satisfy her clients' needs, just as long as they recognize her through-line. "My clients and colleagues know my work is about professionalism first and foremost," she says. "Any time a deal closes smoothly, I can count it as a success." Recently a little boy ran up to her on the street and thanked her for helping find such a beautiful home for his family. "I can't help but think that was a crowning moment for my career," she says. "I love that my job continually allows me to put a smile on someone's face!"
Right fit: "Keep your eyes open, and remember to hire someone who really knows not just the area but the real estate business as a whole. You need someone who will protect your investment in the long-run."
Keep learning: "There will always be lessons to learn in real estate! No matter how long I've been doing this, I always learn something new in every transaction."
Dedicated attention: "I always try to make every client feel like they're my only client. With my network expanding so much lately, my goal for 2017 is to maintain a personal and professional feel with all my existing and new clients."