For Brigitte Nachtigall, entrepreneur and top-producer whose name is synonymous with real estate sales on Key Biscayne, the decision to spend a life buying and selling properties across South Florida wasn't one taken after careful study and deliberation, it wasn't a weighty affair hallmarked by late nights and aggravating indecision. No, for Nachtigall, that most daunting of life's choices instead seemed to be written in the stars. "My career in real estate was fate…it was simply meant to be," she says. "It started as a summer job and I'm still at it 28 years later." It wasn't any different from when she moved to Miami from Bogota, Colombia, when she was 14. "I've been here ever since," she says. "I absolutely always loved The Sunshine State." Although the bearer of an extensive network of both colleagues and confidants as well as an expert through firsthand experience of the many ebbs and flows of our specialized market, Nachtigall finds that her success can in part be attributed to a skill universal in its applicability. "I have very good time-management skills," she says. "I'm proud to be a very organized person and attribute that quality to my German descent."
"In order to be successful, I believe you must work very hard and be as honest and ethical as possible. There are no shortcuts, and reputation is everything."
What comes around, goes around: "2018: We're Back!"
Tech tips: "I'm always striving to have the best videos and pictures out there to make the homework for other realtors and buyers as easy as possible. Social media is the future and we have to be part of it."
Sunny side: "Unfortunately, we had a very active summer with hurricanes and that will always scare buyers away. The positive side of it is that everything has been cleaned and Key Biscayne looks beautiful once again.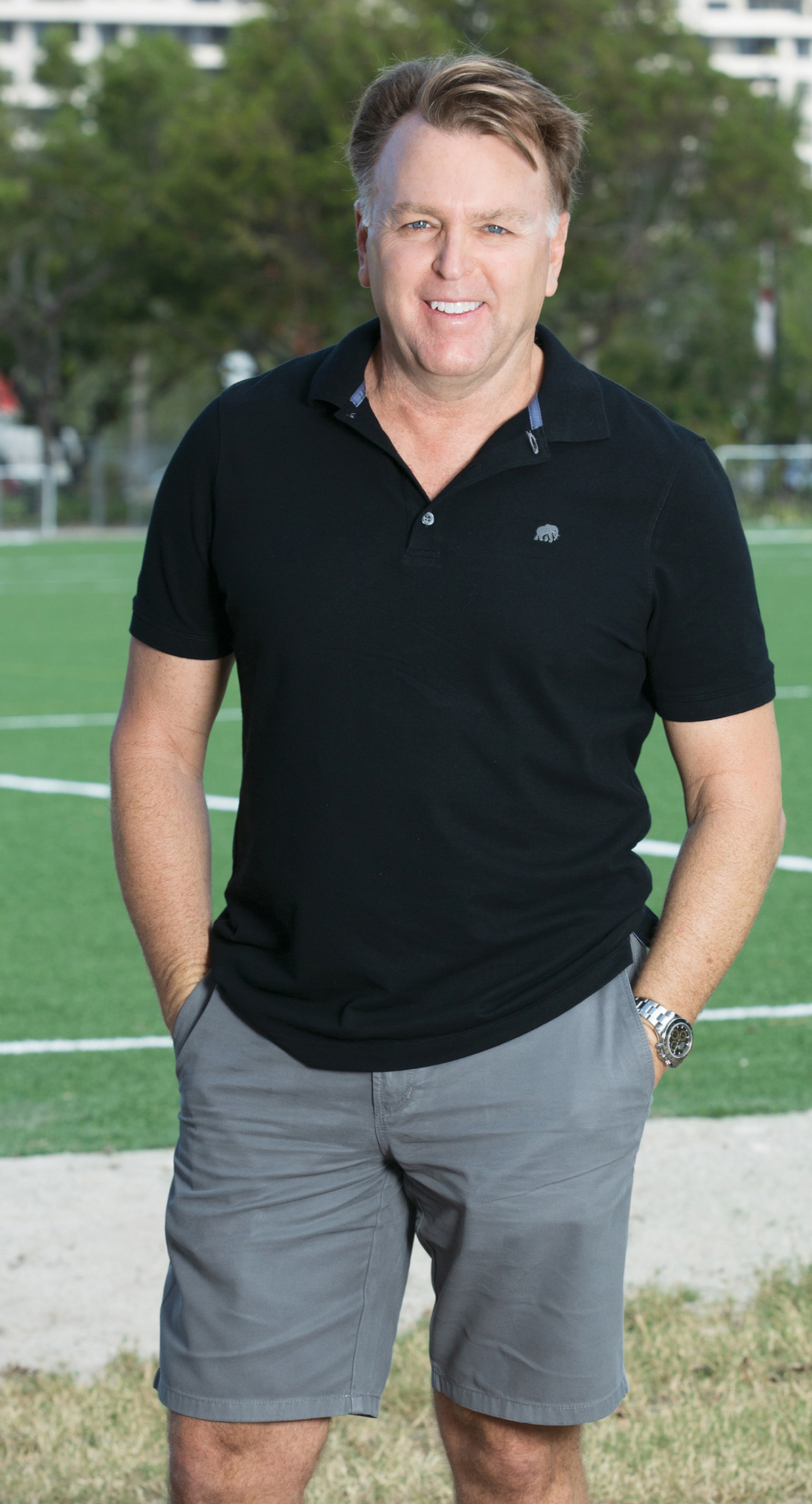 Doug Kinsley
Fortune International Realty
305.215.5900
Doug@FIR.com
DougAndAl.com

A tireless promoter of the benefits of island living, Doug Kinsley's history with Key Biscayne stretches back to 1964, when his family first came to this particular portion of paradise to vacation. Returning annually, and eventually permanently relocating in 1980, Kinsley's fortune seemed inextricably tied to enriching the community he loves so much. Now nearing his fourth decade as a top-tier real estate agent, Kinsley can confidently look back on his career and know he made a difference in the lives of the people around him. "I'm entering my 38th year in the business, but it's as exciting as my first! Every day, I have the opportunity to meet new people and each one has their own story," says Kinsley, who, though recognizing the ramifications of a shaky 2017 in South Florida real estate, is confident that next year will bring significant improvements. "This profession is very rewarding…it just gives me pleasure to help people move on to another chapter of their lives!"
"I believe in exercise. No matter how busy I am, I always make time to work out 45 to 60 minutes a day, especially doing laps in the pool. Swimming is my quiet time, it takes me away from the phone and allows my mind time to clear and be able to focus when I return to work."
Secrets to success: "Be persistent! In this business, you hear a lot of 'no's.' Keep advertising, mailing postcards and newsletters and show your face everywhere. As people familiarize themselves with you, they will trust you to do business with them."
First impressions: "A seller's first priority should be to de-clutter the house. We want the property to appear airy and spacious for the buyers; they should be able to picture themselves living in the property."
Career love: "When I was a kid, I loved to play Monopoly and Risk. I became addicted to real estate at a young age! I also love the spontaneity of the business. You never know what a new day will bring!"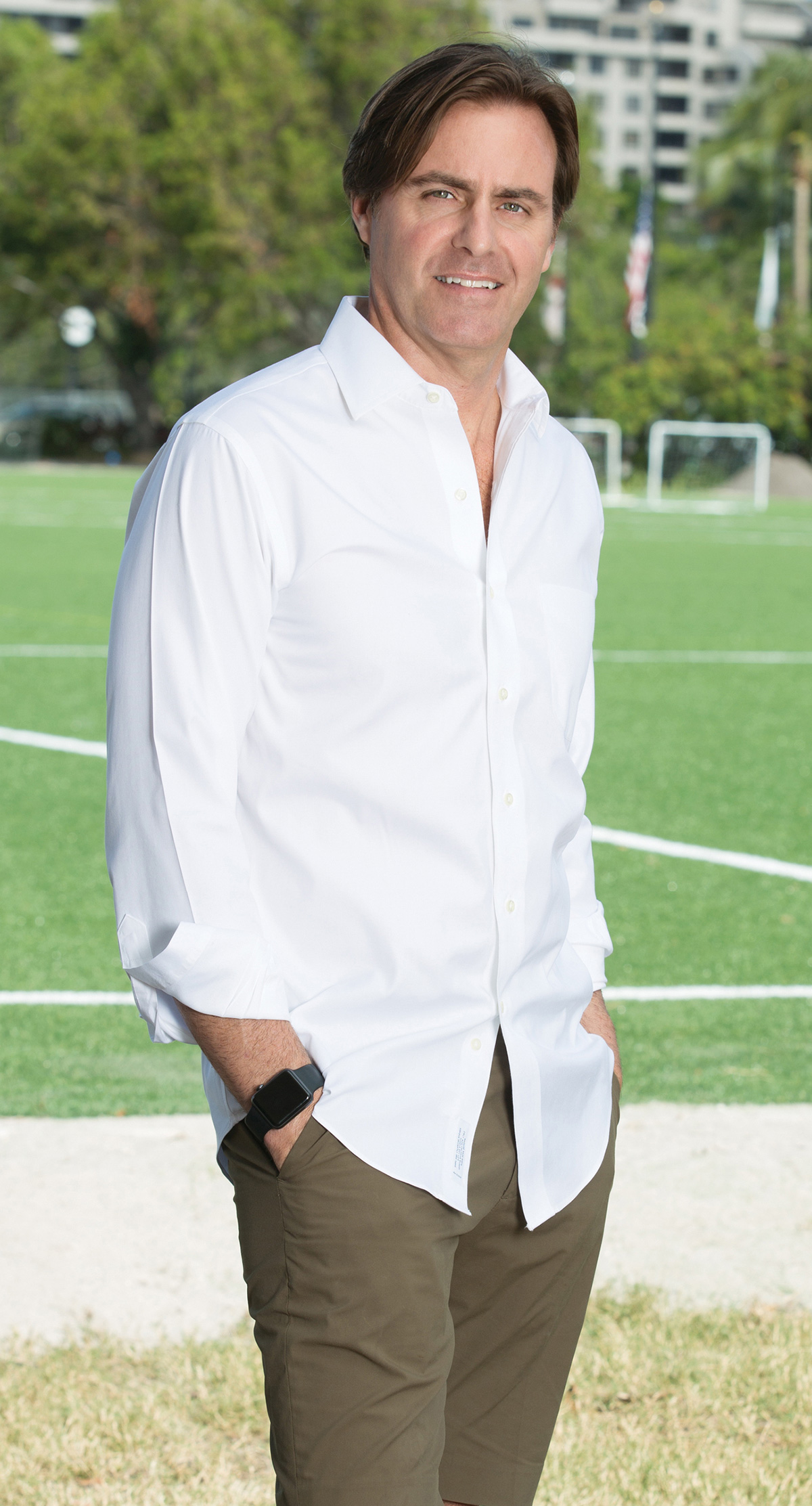 Cristian Gonzalez Black
Fortune International Realty
305.775.3426
CBlack@FIR.com
DougAndAl.com
The Spanish-born scion of a family well acquainted with the real estate trade, when Cristian Gonzalez Black arrived in Miami to further his education on a tennis scholarship, the seeds of a career in one of the most attractive (and emergent) markets in the U.S. were already well planted. But it was only when meeting a true legend of the Key Biscayne real estate market, Al Martinez, that he was sure that he wanted to make the buying and selling of the island's endless array of exquisite properties a lifelong craft. Now a Top Producer at Fortune International Realty, and new father to his first-born baby boy, Gonzalez Black sometimes feels that, in the national real estate consciousness, market watchers don't give the Village the accolades it deserves. "Considering the election year, dealing with Zika, currency fluctuations affecting our foreign buyers and Hurricane Irma, I feel Key Biscayne has not received enough credit for how well we have done dealing with all these factors," he says. "The markets all about cycles, and I think considering the strain we were under, The Key did quite well in 2017!"
"It's fun to see what each day will bring — just when you think you've seen it all, there's a new situation that comes up that helps you learn and grow both professionally and personally."
Professional pride: "Pride yourself on being trustworthy, honest and hardworking. Build trust with people and other agents because it takes time to get going. Stay focus, be patient and good things will happen."
Desireable properties: "It sounds cliché but I'll say it again, in real estate it all comes down to location. Ideally, a property will offer a unique set of qualities within a safe community including waterfront, limited supply and a good quality of life."
Centering suggestions: "Get the day started early and go for a long run, play a round of tennis or go out for a bike ride. I feel exercise is a healthy form of therapy."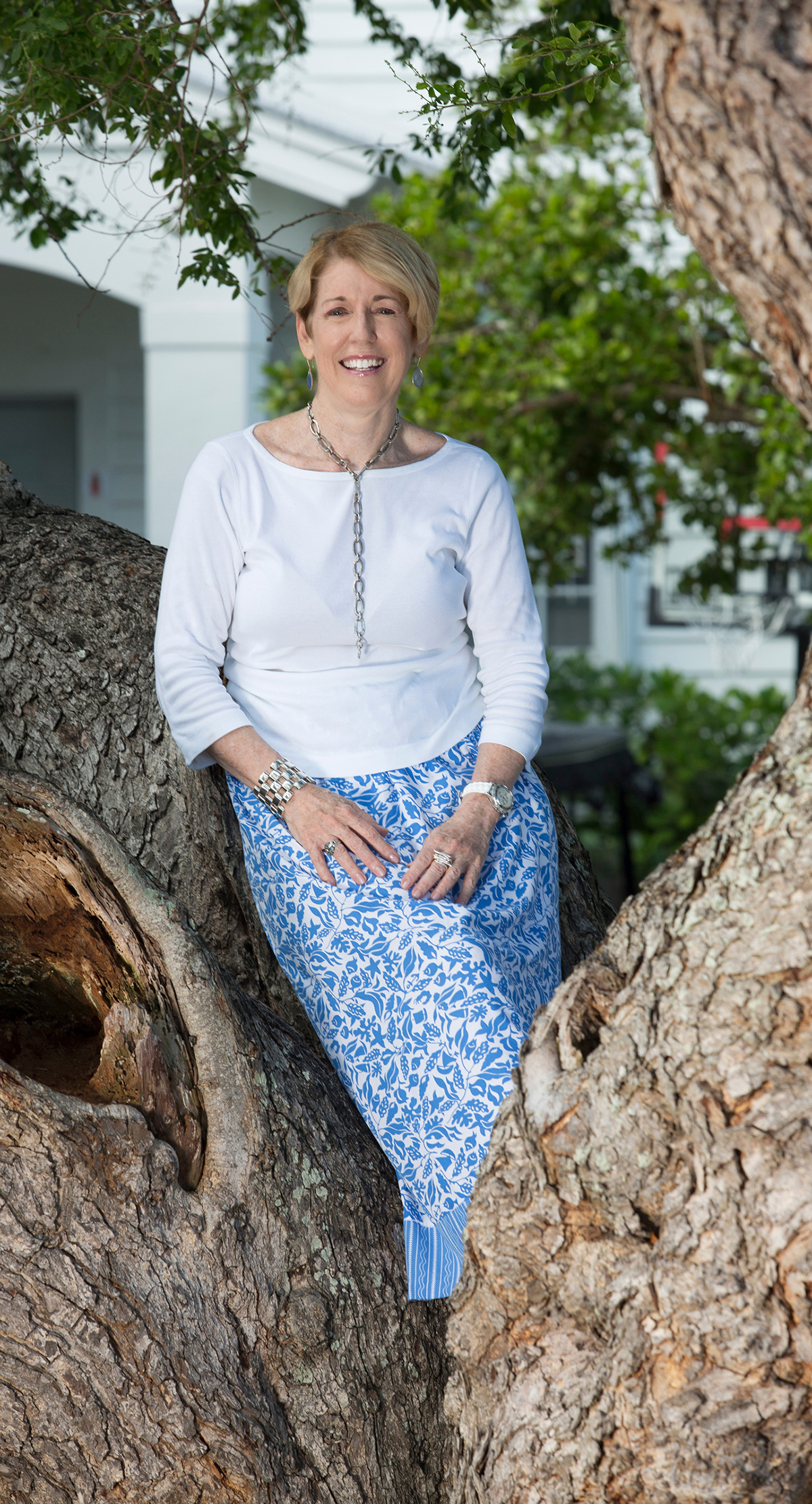 Kari Madera
Fortune International Realty
305.439.3998
Kari@FIR.com
KariMadera.com
A native of Hawaii, Kari Madera, top producer for industry juggernaut Fortune International Realty, mother of 3 and globetrotting, culturally-curious world traveller, found something in the soaring skyscrapers and tropical breezes of our city that she least expected: An immediate kinship with our many and varied citizenry. "I'm an island girl, so living here on this beautiful piece of paradise comes naturally," says Madera, who pivoted careers from hotel management to real estate in order to provide more flexible hours for her family. "People from Hawaii are very much like Latinos, so the warm and friendly attributes of my neighbors and colleagues were very familiar and welcomed. Coming here was just like coming home!" Aware that communication is key in the realty field, Madera comes with a skillset uniquely suited to our diverse population; fluent in English and Spanish, she's also dabbled in French, Mandarin, Japanese and Thai. "I have a love for languages and have studied many," she says. "In a city like Miami, it's really come in handy."
"I left home at 16 to attend university in Switzerland and I've been travelling the world ever since!"
Full knowledge: "When appraising a home, buyers should pick the right, educated realtor and listen to them. It takes a lot of experience to really know the in's and out's of this market."
2018 prediction: "The Year of Positive Change."
Curb appeal: "Besides being clean and uncluttered, curb appeal is a must. People aren't going to want to buy a home that doesn't draw the eye from the outside."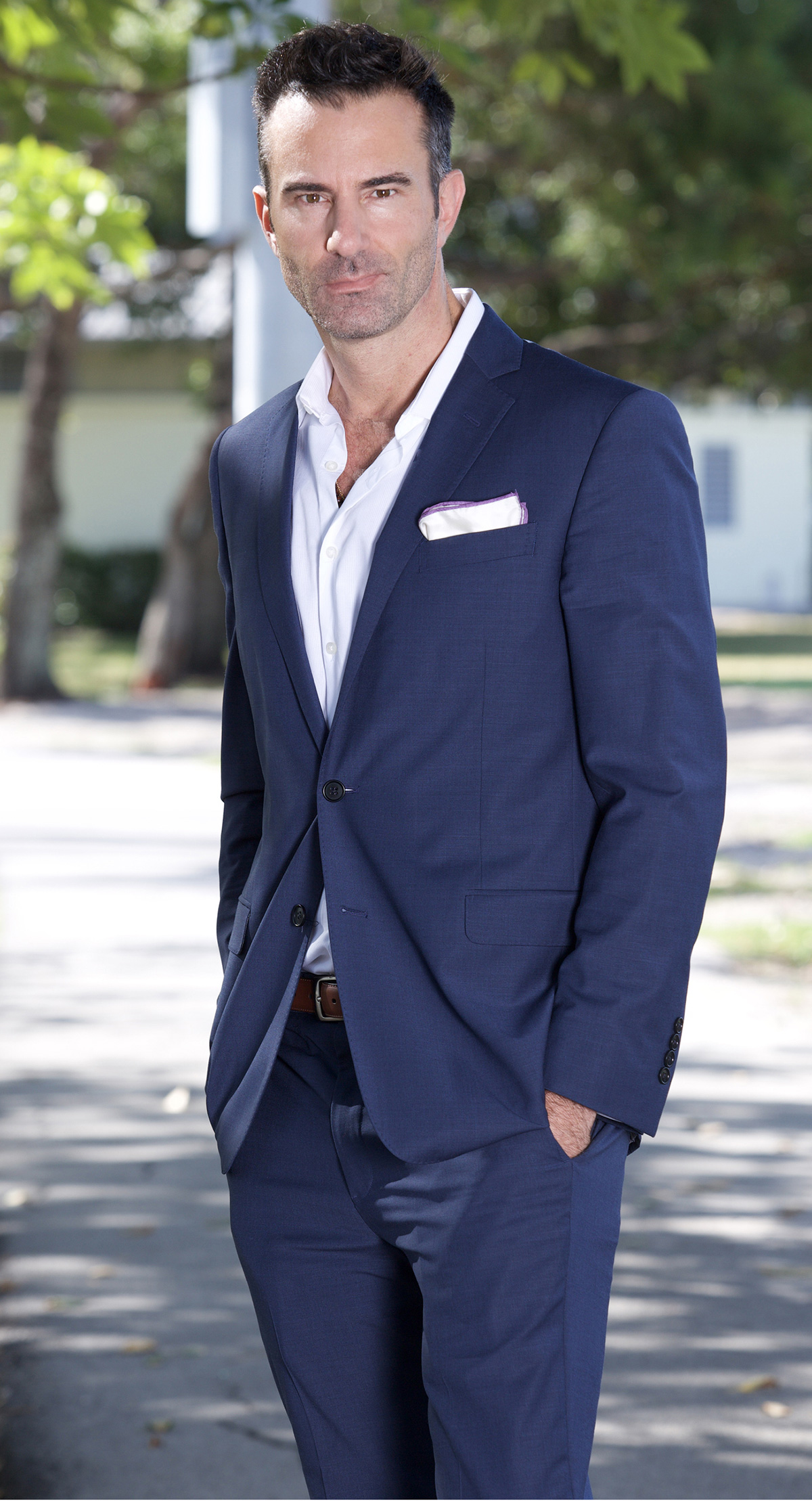 It's a question that's befuddled many: When we're stacking our life's priorities in order, which comes first, a first-class career or a ceaseless devotion to our families? For Fortune International Realty top-producer Carlos Balart, the answer seemed almost shockingly simple: Why choose? Equal parts doting (and devoted) family patriarch and endlessly accessible realtor to an ever-growing pool of clients, Balart firmly believes that to yield true satisfaction in life, one's personal and professional worlds need balance, an ebb and flow achieved only with the support of both a peerlessly professional community and sympathetic loved ones. "I work 24/7 because I really love what I do and I'm happy being able to help my clients whenever they ask me to," says Balart, whose past education in both Commercial Engineering and Acting helped pave the way for his current landmark career. "Fortunately, I have a very lovely and understanding family." Unfazed by last year's sometimes less than ideal outlook for his industry as a whole, Balart believes even a cursory glance at the numbers prove that South Florida is still a sensational market. "In 2017, Florida was the No. 1 destination for relocation in the U.S.," he says. "The state also leads the nation in foreign residential purchases, garnering 22% of all foreign purchases in the country. It's a great place to be, and everyone knows that!"
"Real estate is not a part-time job, you must work really hard in order to be successful and meet all of your goals."
Staying connected: "I love digital marketing. I use a lot of social media applications, mainly Instagram and Facebook. I also became a website developer and maintain all my sites as well as marketing campaigns and collateral distributions."
Buy up: "A buyer must love the property but also understand that it's an investment; whether short- or long-term."
Overall outlook: "If you want to buy a house, NOW is the time! Interest rates are still low and there are motivated sellers awaiting offers on their properties."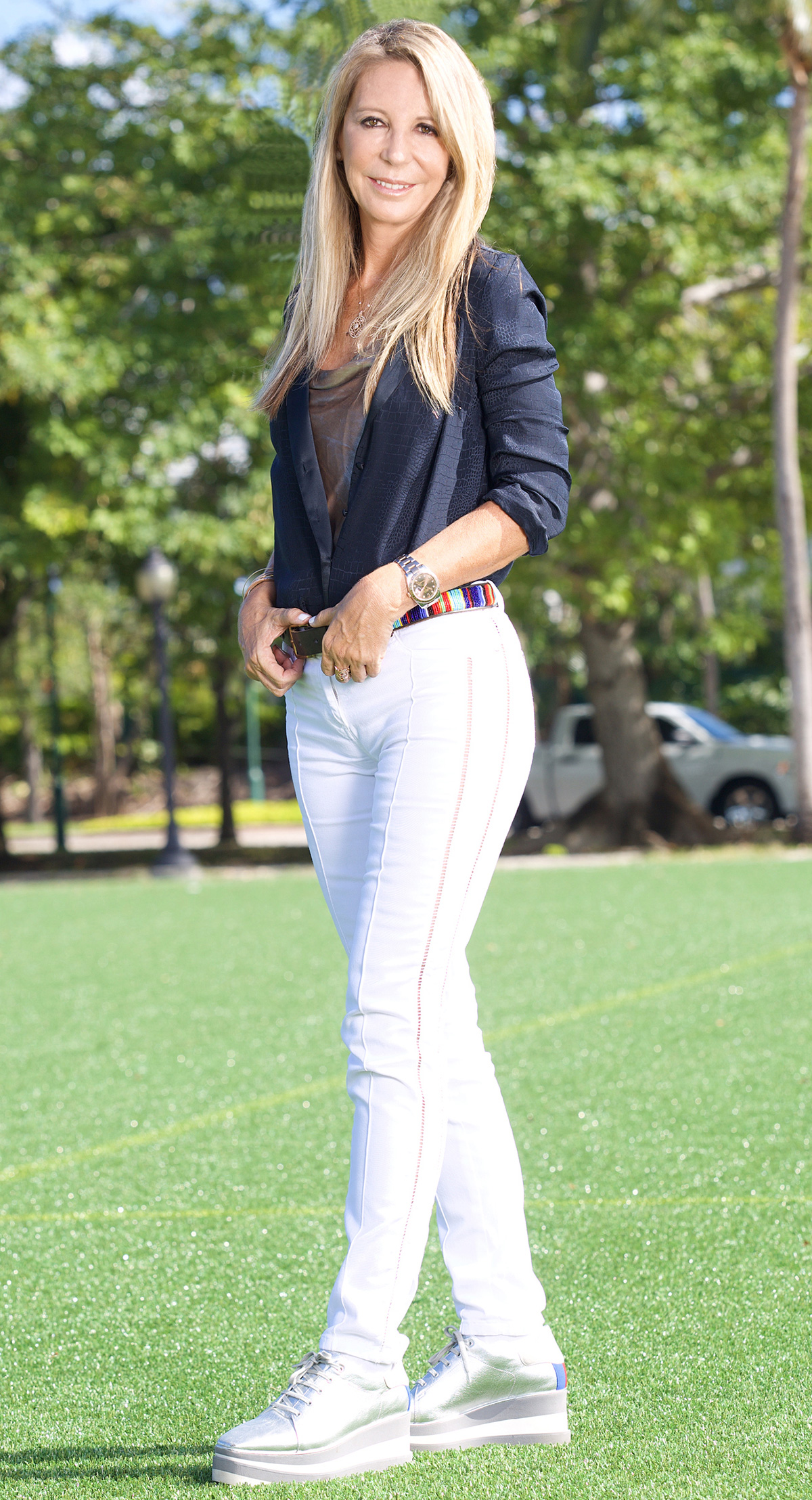 As a trilingual top producer known industry-wide as in the top half of the 1% of our nation's real estate professionals, if there's one thing Giulietta Ulloa of EWM Realty International knows, it's buying and selling the pristine properties of Miami. And although some felt the swelter of a market occasionally considered stagnant, Ulloa's trademark customer service, Master's in Real Estate Negotiation and keen analytical eye ensured that 2017 was anything but stressful. "One of my greatest successes last year was being able to finish off the year with a good sales record, despite the toughening market," says Ulloa, whose decades worth of experience in our area has seen her witness (and participate in) the explosive growth of our South Florida communities firsthand. "In 2017, I also sold one of the two waterfront homes in Key Biscayne and had two of the highest sales in single-family homes on the island." A constant barometer for the strength of our real estate economy's strength, Ulloa is quick to offer sage advice for potential investors. "If you see an opportunity, go for it!," she says. "Now is the time to offer aggressively — we're in a buyer's market, there's definitely lots of inventory. The right opportunity is out there."
"Real Estate is all about cycles, and we are now in one of the best cycles to buy that dream house you've always been thinking about!"
Summary of the 2018 market: "Now's the time to purchase your dream home!"
Biggest real estate misconception: "Aside from a Broker Associate, I like to be seen as a Real Estate Consultant. Realtors are no different than a financial or business advisor. At times we're our client's psychologist, financial advisor and much more. It's really all about understanding your client and being there for them throughout the entire process."
Hottest neighborhood: "The hottest neighborhood in South Florida is definitely the Brickell area, with the new Brickell City Centre completely transforming the area into a mini Manhattan
— it's wonderful to see how far our little city has grown!"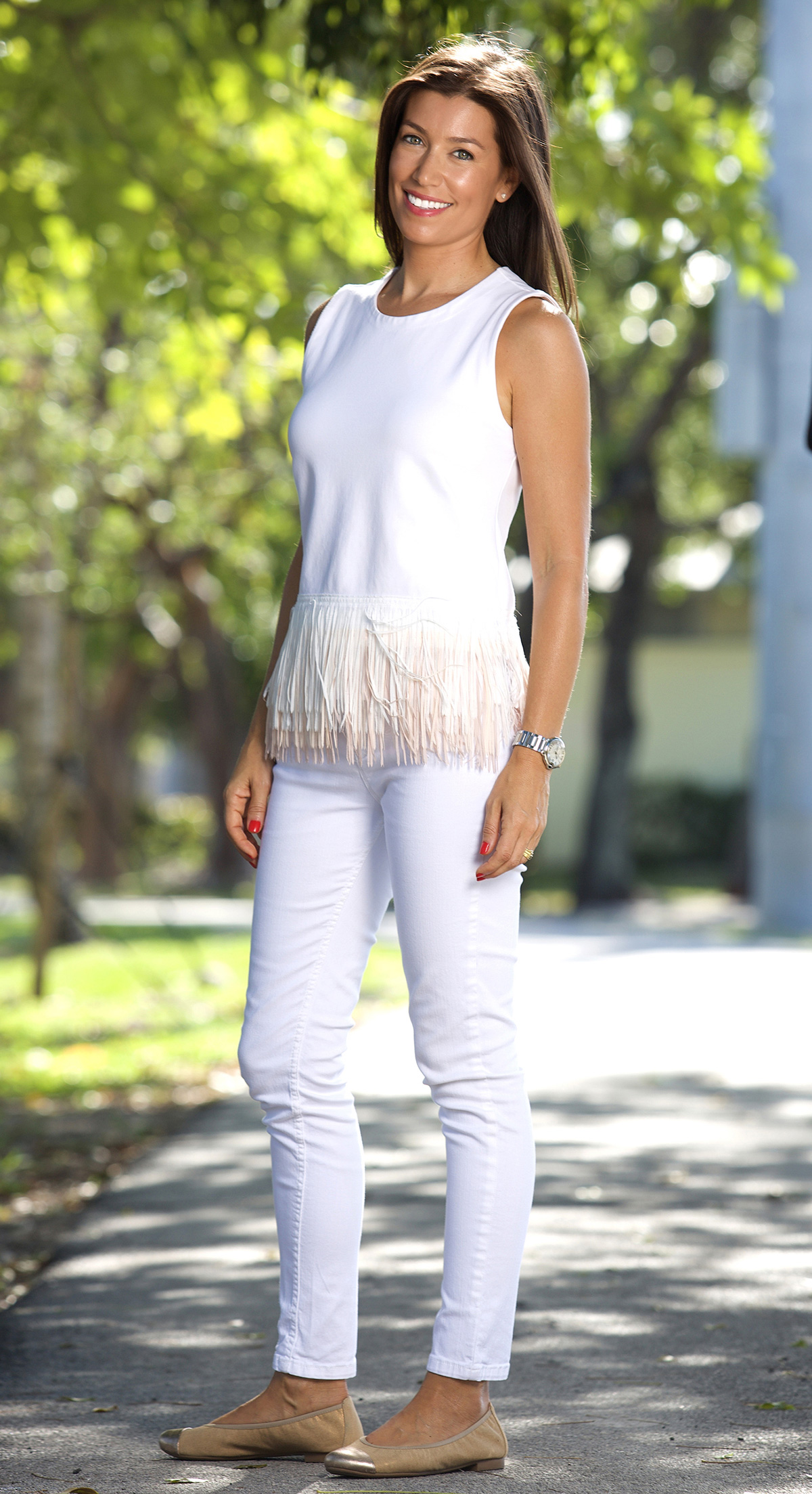 Elena Chacon
EWM Christie's Real Estate
305.606.5700
Chacon.E@EWM.com
EWM.com
A classically-trained CPA whose previous experience includes a decade working with one of Latin America's most reputable accounting firms, Chacon always desired to pursue an MBA in North America, but hadn't been afforded the chance. It was only after the birth of her first son that the opportunity to make our city her home became a possibility, a move that has benefitted both Chacon and her clientele in equal measure. "In 2010, when I came to Miami, it was a time full of real estate opportunities and many friends and colleagues were interested in investing. I became their eyes and ears," she says. "Real estate became my primary profession, which was complemented perfectly by my experience in finance." Not long after, she began buying and selling residential properties and second homes. "There's nothing more gratifying than helping clients find the home of their dreams," she says. "I never thought my hobby would end up becoming a profession I love so much!"
"Always listen to, and understand, the needs of your clients. Successful realtors need to always put a client's needs before their own."
2017 Marketwatch: "In 2017 we really saw Miami and Key Biscayne position themselves as a worldwide destination more than ever. We are noticing that many more Europeans are interested buyers, as well as North Americans and Asians. Everyone wants to live on the island!"
Get it sold: "One simple thing I always advise sellers to do is invest in a great aroma diffuser! Also, as the trend is to have houses more integrated with nature, open the curtains and shades and let prospective buyers see and feel the nature from the inside."
Tech time: "With buyers and sellers more inclined to investigate on their own, it's more important than ever to provide them with great material on the properties such as pictures, videos, aerial shoots and in-depth information."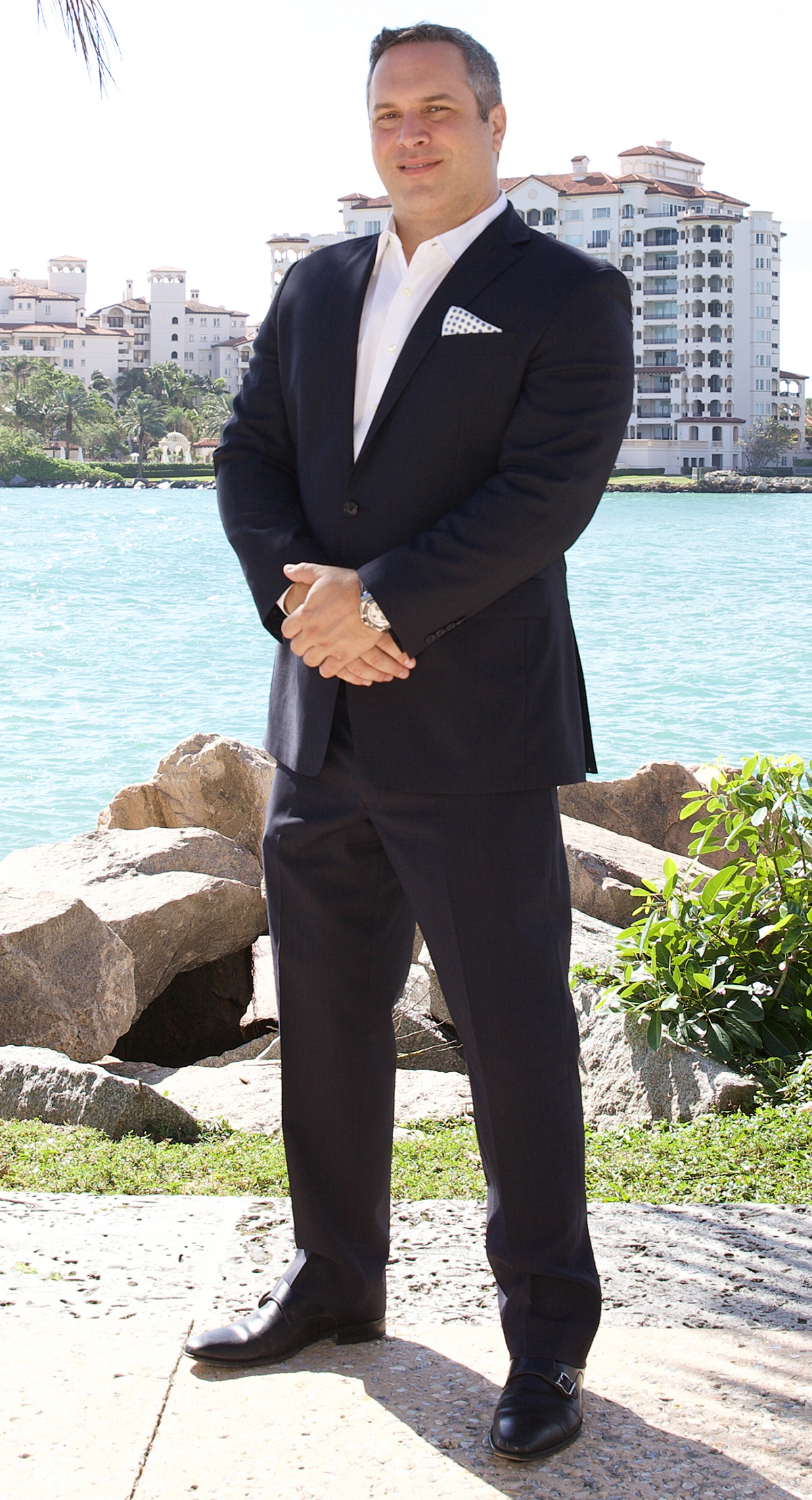 Alongtime Miami Beach resident by way of New York, Phil Gutman's path to a successful real estate career in Miami began with visits and evolved into a wholehearted love for the city and its citizens. "I've always had family in South Florida and a lot of my friends have decided to move here," says Gutman, whose position as Executive Vice President of impeccably reputed Brown Harris Stevens Miami marks an exciting new chapter in a career awash in innovation and success. "I was visiting more and more often and Miami just started to feel like home." Introduced to the real estate business while working in the mortgage industry, Gutman achieved outstanding results working on new developments in Las Vegas (selling a record-breaking 1,875 units in only 18 months) and Miami. Today, Gutman is known as a dual-decade veteran unshaken by the unique challenges of our sometimes tumultuous local market. When not expanding into bold new territories of businesses, just where can you find this maverick manager? "I stay active in different ways and recently started playing soccer again," he says. "I'm no Pelé, but it's fun!"
"The absolute best part of my job is the people I get to meet and interact with on a daily basis."
Winning moves: "The past 12 months have been memorable for the career opportunities it has afforded me through joining Brown Harris Stevens. This past year, we've grown to almost 300 agents and 6 Miami offices (10 including Palm Beach). Our listings are some of the most desirable in the market. We're focused on continuing growing our team with the best people."
Buyer beware: "Look carefully at the neighborhood and the home. When you can find a home that's in the middle of pricepoints for the neighborhood, that's always going to be a smart deal. Generally, you don't want to be the one buying the most expensive house on the block."
Ode to the market: "The big stories in Miami for 2018 will be about real estate resiliency and rebounds. These are the reasons we have to be confident in our market and outweigh its challenges."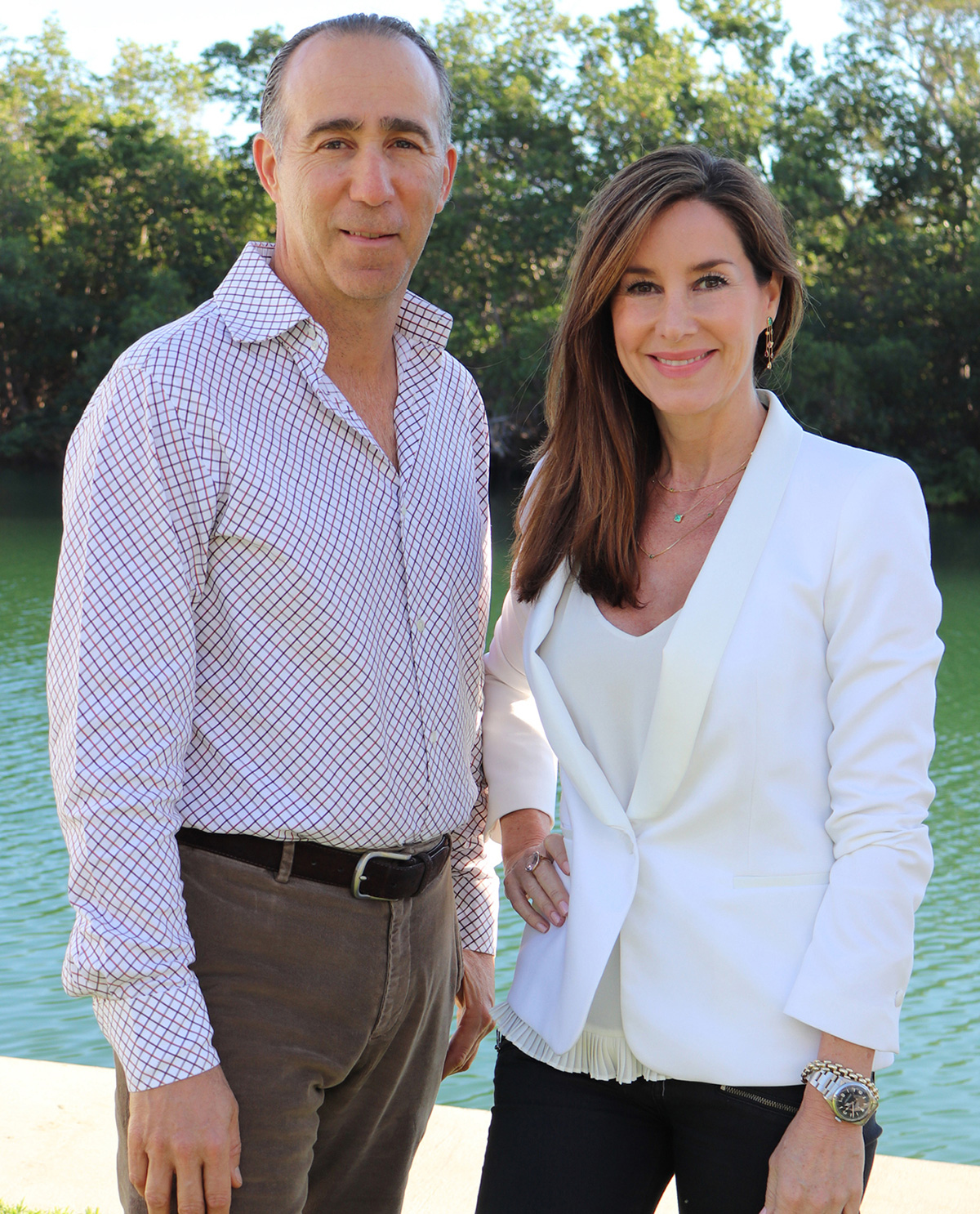 A powerhouse pair practically synonymous with real estate sales in the Miami area, homegrown Great Properties International top producers Daniel Gaviria & Ana Somarriba want clients to walk away with one core concept: There are no limits this dynamic duo won't go to in order to ensure you attain the property of your dreams. Coming from disparate backgrounds that well-complement their respective strengths (Gaviria originally trained as a Commodities Broker, while Somarriba's specialty was Marketing & International Business), Somarriba and Gaviria each find something unique to love about each and every transaction they engage in. "Daniel loves the unpredictability of working in real estate and the unconventional hours and the self-discipline required," says Somarriba. "For me, it's the fact that I get to meet so many different and interesting people; I couldn't imagine working a more typical job where I have to clock in every morning." An inspiring example of the Miami professional class, when not buying and selling top properties, the duo are heavily invested in local philanthropic effort Pan y Amor, providing funding for underprivileged school children in Nicaragua.
"When appraising a potential home, it's important for buyers to feel good as soon as they walk in. Whether the home is move-in ready or needs extensive remodeling, a buyer should feel good in the space."
Wise words: "Young realtors often think that real estate is easy money and that all their friends and family will use them to buy or sell their properties. That's often not the case. Real estate professionals just starting out need to find a mentor who can guide them and help them network outside their circle to tap into potential clients."
Quiet time: "Even the busiest real estate agent can find time for friends, hobbies and sports. Even though we don't have set office hours, most agents don't have to travel extensively for work. This allows the freedom to squeeze in a workout or coffee with a friend, even if it's in the middle of the day."
Snippets for sellers: "I find that taking photos of your home and looking at them through those eyes helps you to see what other people are seeing. After getting your home ready, professional photos make all the difference to attract the attention of buyers."
Carlos & Victor Coto are a sign of a business practice falling out of fashion and a heart-warming example of the strong role something as simple as family values, still plays on Key Biscayne. The Coto Group, which brings more than 40 years of real estate experience to the island, was founded by Carlos Coto and now brings a new generation with son Victor, along with daughter Claudine. Together, they have firmly established themselves as approachable market experts to serve their customers' best interests. "Over the years, our family sums up that the essential lesson to succeed in real estate is to treat every customer like family," says Victor. "This is something many agents overlook." Observant of our markets' many twists and turns, Carlos believes The Key is uniquely positioned to weather the storms inherent in real estate cycles. "This cycle is different" he says. "The stock market is soaring yet the real estate market is lagging behind. The wonderful thing is that on Key Biscayne we continue to enjoy a very safe and carefree quality of life, with unparalleled proximity to the best Miami has to offer, which is highly sought by all."
"If you want to make a lifelong career out of real estate, you must be self-motivated and disciplined. Always make sure you don't spend all of your commission as soon as you earn it — you never know when your next sale is coming!"
Big plans: "In keeping with the Sotheby's tradition, and to best expose our clients' properties and reach other markets, we make travel a key part of our business plan. We go to meet clients in key cities, often while attending Sotheby's art auctions. We also travel to connect with our Sotheby's associates throughout the U.S. and around the world, where many of our clients either have (or desire) second or third homes."
Proper pastimes: "Thankfully, when you're passionate about your career and enjoy doing it on a daily basis like we do, it doesn't really feel like 'work'," says Victor. Adds Carlos: "However, nothing beats spending time with my children, their spouses and of course, the grandchildren."
Less in more: "Aim for less clutter, less colors, less furniture and take care of a few needed improvements…make your property stand out positively in a buyer's mind. It's unfortunate to hear potential buyers identify a house they saw as: 'The one with the messy kitchen'; 'The one with the horrible green walls'; or 'The one that smelled like pets.'"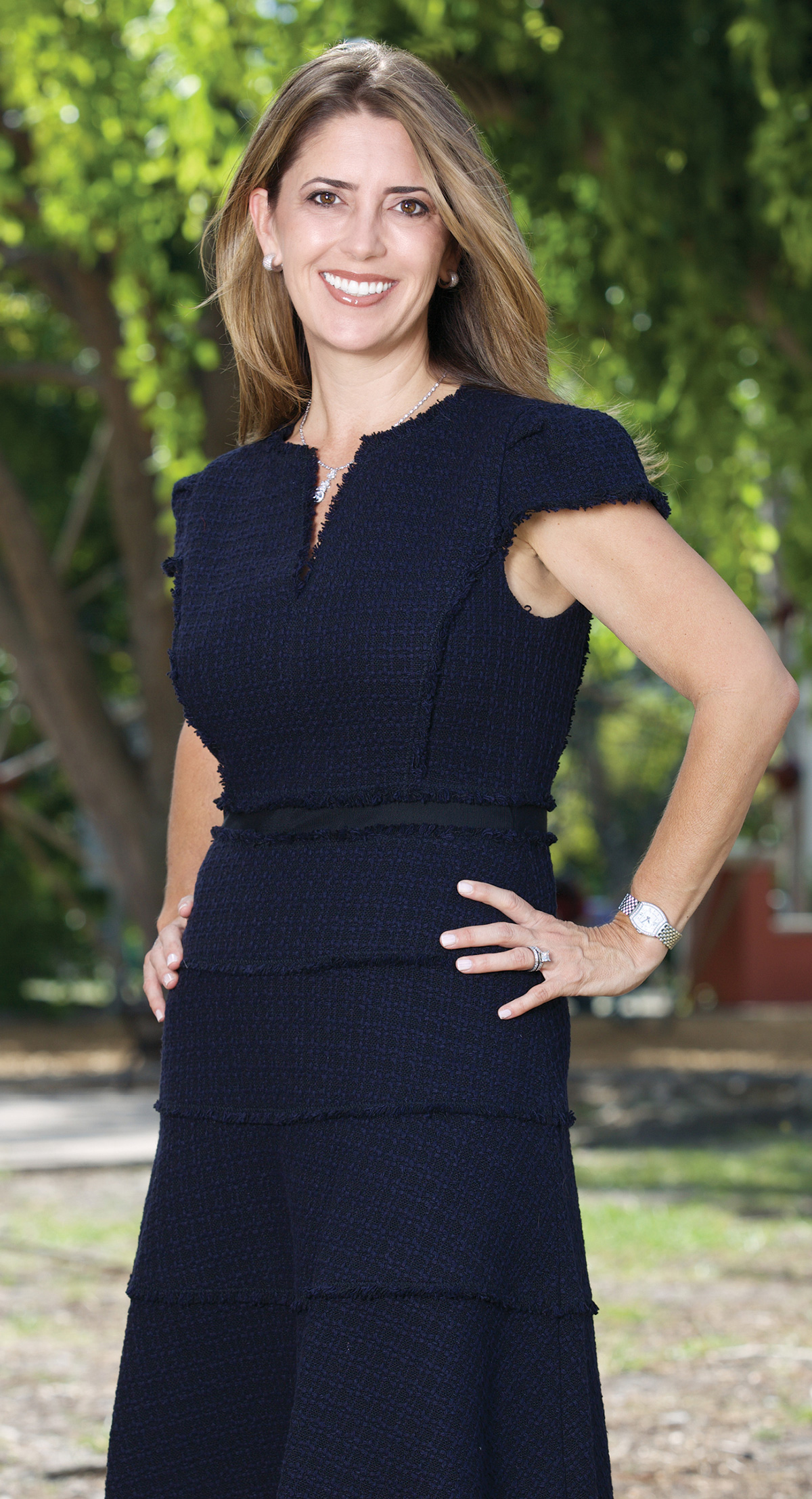 Always in tune with the market's value, one could hardly choose better than top producer for One Sotheby's, Claudine Coto Knautz. Growing up in Key Bisayne and originally trained in Strategic Marketing & Business Development for financial service powerhouses, American Express and Mastercard, Coto Knautz recalls: "Real estate has always been part of my life," she says. "After many years working for corporate America, I was ready to be more entrepreneurial, leveraging past experiences and lessons. It's a different world — I have found the risks and rewards of working for myself in real estate to be more meaningful." Emphatic that information is the most essential weapon in a realtor's arsenal, Coto Knautz's advice to aspiring realtors is simple: Knowledge is power. "To succeed in this industry, you must know the market well," she says. "Visit as many properties as you can, learn the stats, be hands-on."
"I learned a long time ago in the corporate world that one should always have important data top of mind. I aim to always be prepared to serve clients while making the best of any opportunity that comes my way!"
Market watch: "Last year saw a shift from buying to renting. Potential buyers have been sitting on the sideline to see what happens in the coming year. "
Best impact: "Remember, like most things, when it comes to showing your home, less is more. A house that is clutter-free is much more inviting to a prospective buyer. So, put all the knick-knacks away and leave just one or two!"
Prediction for 2018: "Buyers Are Back…But At Lower Prices!"

Thania D. Vernon & 

Robert L. Vernon
Fortune International Realty
305.582.3761
TVernon@FIR.com
305.606.9539
Vernon@FIR.com
MiamiWaterfrontProperties.com
One, a business professional who spent her childhood shuffling between our sunny city and the frigid (if friendly) climate of Wisconsin. The other, an athletically inclined Key Rat devoted to enriching the island of his childhood, later serving as a two-term mayor of Key Biscayne. It almost sounds like the plotline of a Nicholas Sparks-style story set in our own seaside city. What it actually is, is the foundation of a relationship, both personal and professional, that's enriched the economic and cultural spheres of both Key Biscayne and neighboring Miami in ways unimaginable. No simple gimmick designed to disarm potential buyers, Thania & Robert Vernon are peerless realty professionals intimate with their island, and always eager to expand the scope of their business to better benefit their clientele. "We did a lot of commercial deals in 2017," says Thania, who took the volatility of the last calendar year's market as an opportunity to shift scope. "It was really exciting to experience that after 30 years in the residential market!"
"Rental market beware: It seems like Millennials are beginning to buy. Which couldn't be better for us, our firm and the market as a whole!"
Property value: "Always look at the property's potential value during a high market. For example, if a property is worth $1M now, how much was the same property selling for in the height of the market? This gives you an idea of the property's potential."
Finding balance: "I never end my day until everything is done on my to-do list. One thing I've noticed is the older I get, the less stressed out I get!"
Big reach: "Every day we use Twitter, Facebook, Instagram and LinkedIn, all bundled under MiamiWaterfrontProperties. We're always searching for new sites to advertise our properties."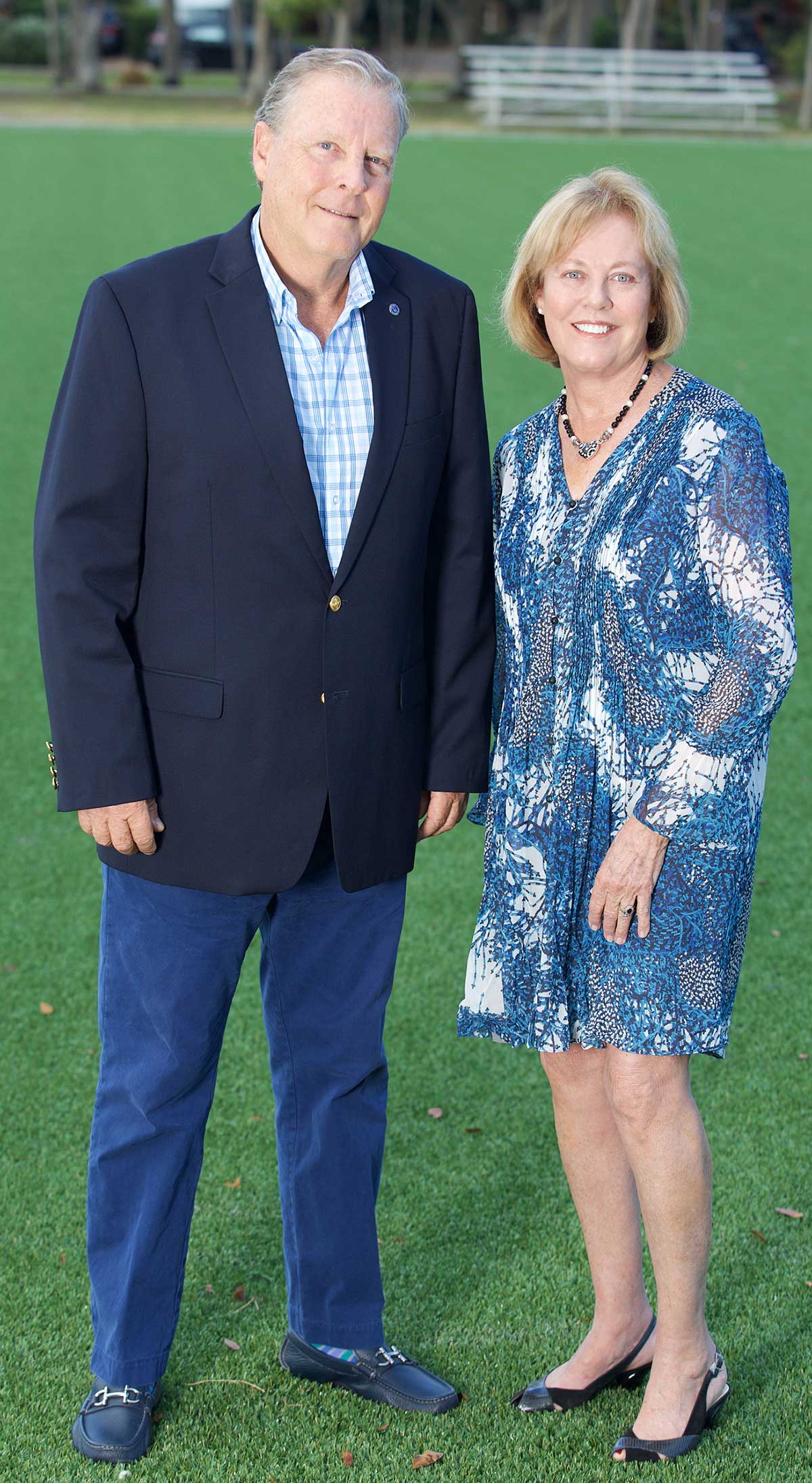 A Coral Gables native utterly in love with South Florida and its real estate industry, when it comes to marketing top-quality residences in and around Key Biscayne, Coldwell Banker superstar Joan McCaughan doesn't just juggle assets for maximum profit; she's a firm believer in the fantastic restorative properties associated with inhabiting this one-of-a-kind island. "When I take a break from work, it's usually to be with my 5 grandchildren who all live on The Key," she says. "It's so much fun that I immediately forget everything and enjoy the moment." A graduate of Trinity College whose former work experience includes being Assistant to the Treasurer for the Federal National Mortgage Association, McCaughan seemed destined to return to the Miami of her youth, a move which was cemented when she began working directly in the real estate field. After decades experiencing in the ups & downs of this industry, McCaughan can't stress enough the importance of a professional eye when trying to turn over a property. "When putting their house on the market, sellers need to walk through with an agent to point out the ideal condition," she says. "Buyers want to see a finished product, so it's up to the seller and their agent to create the best environment."
"I enjoy my work, every day there's a new and different challenge. Even though I've been a full-time realtor for many years, the industry keeps me on my toes!"
Market reflections: "The 2017 real estate market has been very interesting and my best year ever! I'm looking forward to what 2018 brings!"
Sales advice: "Sellers need to understand that buyers have many choices today and they need to be ahead of the market, not lagging behind trying to play catch-up."
Eye on the prize: "My advice to being a successful realtor is to work, work and then work harder and better!"
Jorge Boj
Arriving in Miami in 1999, there were no if's, and's or but's about the education and career path that Jorge Boj wanted to take. The son of an architect father and a realtor mother, Boj grew up watching his parents delight members of his community with the satisfaction that can only come from acquiring the home of your dreams. He arrived on our shores determined to do the same. Aware that factors such as a tumultuous political situation, unrest for our South American neighbors, a strong dollar and various climate crises have shaken up our local market, Boj is a firm believer that in this life, there are no problems, only challenges, and he's quick to see a silver lining to our current real estate situation. "This is definitely a buyer's market," says Boj, whose Miami-born Great Properties International has endured a fortuitous 14 years in the South Florida real estate industry. "Prices on all waterfront and dry-lot residences have come down," he says. "Take advantage of current market conditions — you'll regret it if you don't buy now!"
"Prices on Key Biscayne will continue to go up — NOW is the time to buy and take full advantage of the current market conditions!"
Tech advantage: "We use the latest technology, in both photography and video, to showcase the amazing features of our clients' properties. Drones have raised the marketing potential of our listings to a new level. We strive to achieve the perfect balance by applying tried & true traditional marketing methods, while at the same time embracing the power of social media." 
Blank canvas: "We always advise our clients to paint the interior of the house white or a lighter color and open up all the curtains and shades — buyers always look for a great amount of natural light. "
Family man: "Whenever possible, I take some time to pick my daughters up from school. I really enjoy sharing those little moments and letting them tell me how their day went — it's the best hour of my day."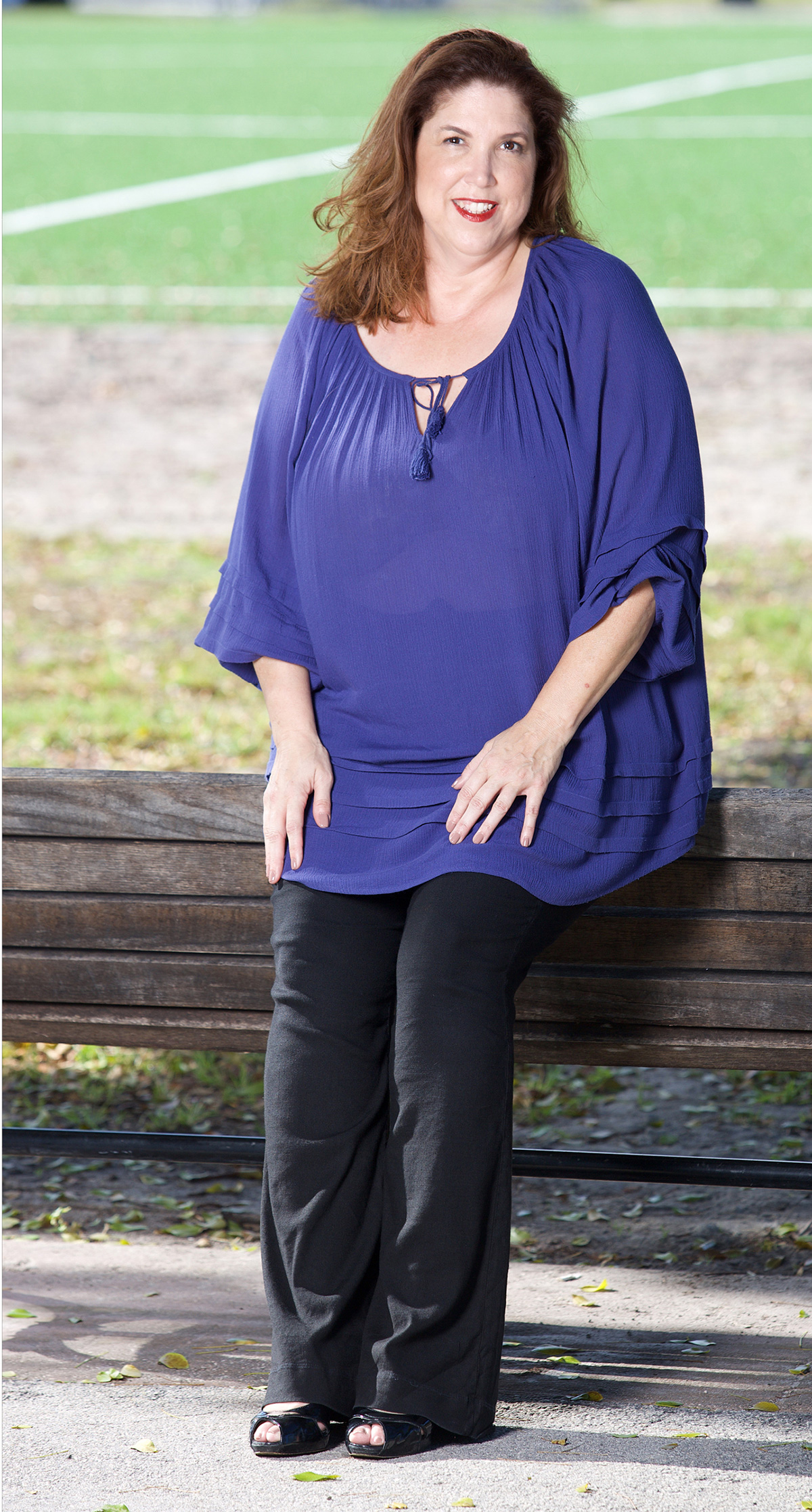 A well-traveled and intuitively friendly people-person in love with both our diverse cultural landscape and the favorable climate that fosters it, Brown Harris Stevens top-producing realtor Jacquie Gallardo sees no sign of our local market slowing down in the coming decade. "Miami is cool," says Gallardo, who's bilinguality makes her a hot commodity in our often internationally focused property market. "Our new developments attract buyers from all over the world — everyone wants to be here and enjoy the lifestyle that only Miami can offer." Always eager to stay on top of even the slightest market sway, Gallardo sees a number of chic corners of our city emerging as the trendiest spots to focus on for 2018. "Key Biscayne, always, is Miami's Island Paradise, and I don't see any sign of that changing," she says. "Brickell City Centre has totally invigorated our financial center, and Miami Beach's Surfside/Bal Harbour area really offers the 'Miami lifestyle' that people think of when they envision our city."
"The best lesson I've learned in real estate includes paying close attention to detail, pushing myself to meet new people and appreciating how art and fashion are combined to create new homes that are masterpieces in their own right!"
Recent success: "I had a very difficult closing recently and obtaining all of the involved content up to the day of closing brought out all of my years of experience, patience and understanding."
Options galore: "Buyers have choices and many areas to pick from. They will definitely need to be well-informed to choose the best area that matches their income and buying power."
Bright outlook: "My plans to evolve my business include keeping a high level of exposure and continuing to learn on a daily basis — there's always something new in this field!"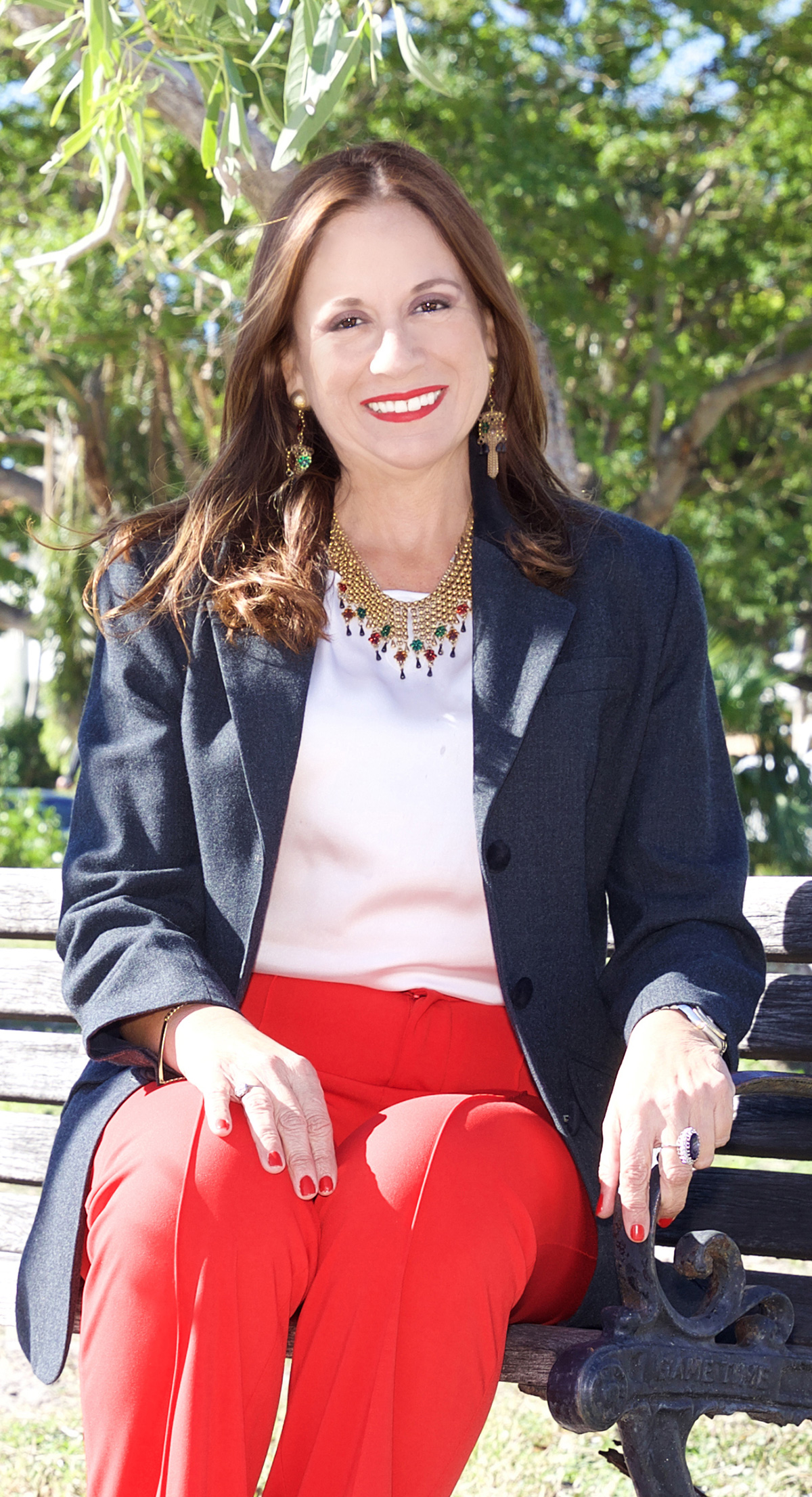 Whether it's personally or professionally, recreationally or directly related to her passion for real estate, the aptly nicknamed Vivianna "Deluxe" Franchy has one principle she finds maximizes her enjoyment: To pack as much as possible into the stream of life. It's this ecstatic attitude, applied every bit as much to anticipating her clients' wants and wishes as it is to pastimes such as mastering the art of tennis and learning the Italian language, that ensures Franchy's vast array of clientele receive the prompt and passionate service they so definitely deserve. Bearer of a Bachelor's in Industrial Engineering and an Master's in Business Administration, Franchy's independent streak and can-do attitude means she will never be satisfied at some simple desk job. "I always wanted to be my own boss," says Franchy, who's lived and worked in the Key Biscayne area for over 15 years. "I have strong entrepreneurial skills and Real Estate is the perfect field to apply these." Aware of the effect South American shakeups have on our local economy, Franchy saw last year's strong dollar as more of an opportunity than an obstacle. "At the micro level, there was a change in the composition of buyers at our local market," she says. "However, this represented an opportunity for domestic buyers to obtain their dream home thanks to a healthy inventory and good financial conditions."
"A very savvy advertising executive once told me that big differences are achieved through the sum of small details. It's very true and he has been proven correct many times."
Central tenets: "Always be professional and remember that you are your own boss and you owe it to yourself to act in the most ethical way possible. If you're responsible to set your own standards, then to excel in everything is not only your responsibility, it should be your goal."
Snippets for sellers: "Remember that when you walk into a home, all the senses are activated. Place yourself in that mood and then you will know what to do. Simple things can make a big difference."
News for 2018: "South Florida Buyers Are Back In The Game!"
Spencer Raymond
A top-producing realtor known island-wide as a dependable broker of anything having to do with prime properties on Key Biscayne and The Magic City, it might surprise some to know that EWM Realty International's Spencer Raymond's path to representing buyers and sellers across South Florida was a little…different. A passionate musician who studied at prestigious Berklee College, his interest in media eventually led him to television production. It was there, while producing a series on the most magnificent properties The Hamptons has to offer that he saw a career path where he felt he could make a difference in the lives of others. Now well-established in the field, Raymond's secret to success is simple: Honest engagement with his clientele. "For those of us who work in real estate as a full-time profession, time management can be a challenge," he admits. "I make myself available to my clients 24/7 and I never want my customers to feel like they can't call if they need help. I have received some great recommendations from clients which are very important to me. I'm not just someone trying to make a quick sale; I'm looking to create relationships with clients who I hope will refer me to their family and friends."
"I've been told I'm someone who 'does whatever it takes' to get deals done and accomplish goals. This is something I take great pride in."
Off the clock: "Once a year, I return to San Francisco for a reunion gig with my old band. I'm always open to opportunities to play with other musicians and when/if I have more time, I'm anxious to get back to making more music!"
Industry rising: "Last year was very challenging with inventory increasing, global economic difficulties and concerns over immigration. For buyers, or those seeking to relocate, there are many attractive opportunities available. For owners looking to sell, listing at a price in line with closed sales and being realistic about the value of your property in the current market is essential."
Tech tours: "Virtual Reality tours will be the focus for my high-end listings for 2018. Having the ability to feel like you're walking through a home when searching from another state or country is a huge selling feature for buyers who don't always have the luxury of previewing in person. VR Tours will also be an important tool to offer — it's something not many agents are making available to potential sellers."Olga Monson
Fortune International Realty
954.512.3044
OlgaMonson@Gmail.com
HydeMidtownMIA.com
Always diligent in exploring her options, when HYDE Suites & Residences Sales Executive & Fortune International Realty's tour-de-force arrived on our sunny shores, a career in real estate was not necessarily the first thing on Olga Monson's mind. Bearing degrees in Finance and Banking, and aware that her business savvy and can-do attitude spelled success in whatever field she followed, Monson took an indirect path toward her eventual profession. But it was within moments of buying and selling prime properties across our city that she knew she had arrived. "When I became a realtor, I tried to combine my abilities and passions into one, so I could be happy going to work every day," she says. "I'm a numbers person and everything you do in the real estate business is based on numbers. It makes me happy to find the right properties for my clients and see their investments grow." Now responsible for an increasing pool of client needs and wishes, what tips can this A+ professional offer on achieving that much-coveted work/life balance so elusive to modern entrepreneurs? "I put my phone on silent the minute I get home and spend at least one hour uninterrupted with my family," she says. "All I have to say is that we don't have to choose between work and family, we can have it all!"
"Many people don't know this but I almost doubled my last year's sales all while being pregnant and giving birth to my beautiful baby girl. I was writing contracts between night feedings and was back to the office to close deals a week later!"
Insider's tip: "Look for opportunities in new construction as developers try to unload their remaining inventory."
Tech talk: "I've spent over 10 years curating my database of clients and fellow realtors and I send out e-blast campaigns every few days to market my listings. Yes, some people don't like me for that, but it has proved to be an effective tool and I've closed countless sales over the years."
2017 reflections: "Last year was a year of opportunities. As many new condos were released to the market, the fear of oversupply and competition made a lot of sellers drop their prices, resulting in plenty of good deals available." Carolina Rainer
Fortune International Realty
305.305.6776
CRainer@BrickellFlatiron.com
BrickellFlatiron.com
The recipient of a Psychology Degree intent on further pursuing higher education, Carolina Rainer's path from hopeful student to saleswoman for some of the most captivating condominium complexes to grace our city was one full of twists and turns. "In less than 6 months of being in Miami, I was offered an opportunity to work as a Marketing Psychology Analyst at ISG (International Sales Group)," says Rainer, whose sales resume is now replete with such stunning names such as the Mei Condominium, 1 Hotel & Homes and, most recently, Brickell Flatiron. "In no time at all, I was immersed in development sales. I had no clue about sales, but I was good at connecting with buyers and understanding their needs." Continuing to combine her classical academic discipline with a natural empathy with her clientele, Rainer believes that, more than hi-rise towers and square footage, the primary concern of her business is the people involved. "Loyalty and integrity are fundamental values — I believe I choose the buyers and then the buyers choose me," she says. "The success of my business is the result of the long-term relationships I keep with local and international brokers, as well as buyers and the referrals that I receive from them."
"Sometimes you make plans and God laughs. My career in development sales was destiny and I continue to embrace it."
True value: "Buyers tend to put everything in the same bag, but not all residences in the same location are worth the same. Actually, what makes a difference is what the home has inside. It's in the details and finishes where you really differentiate from the rest. Brickell Flatiron & CMC Group's past projects are a great example of this."
Infinitely connected: "Knowledge is power. Establish long-term relationships with your buyers, listen to their needs and find the right place at the right price. It's the relationships that you create that will make you successful in the long-run."
Future sight: "In today's world, real estate agents must turn to a variety of tools for lead-generation. Successful agents recognize the benefit in implementing new digital marketing tools like social media and artificial intelligence."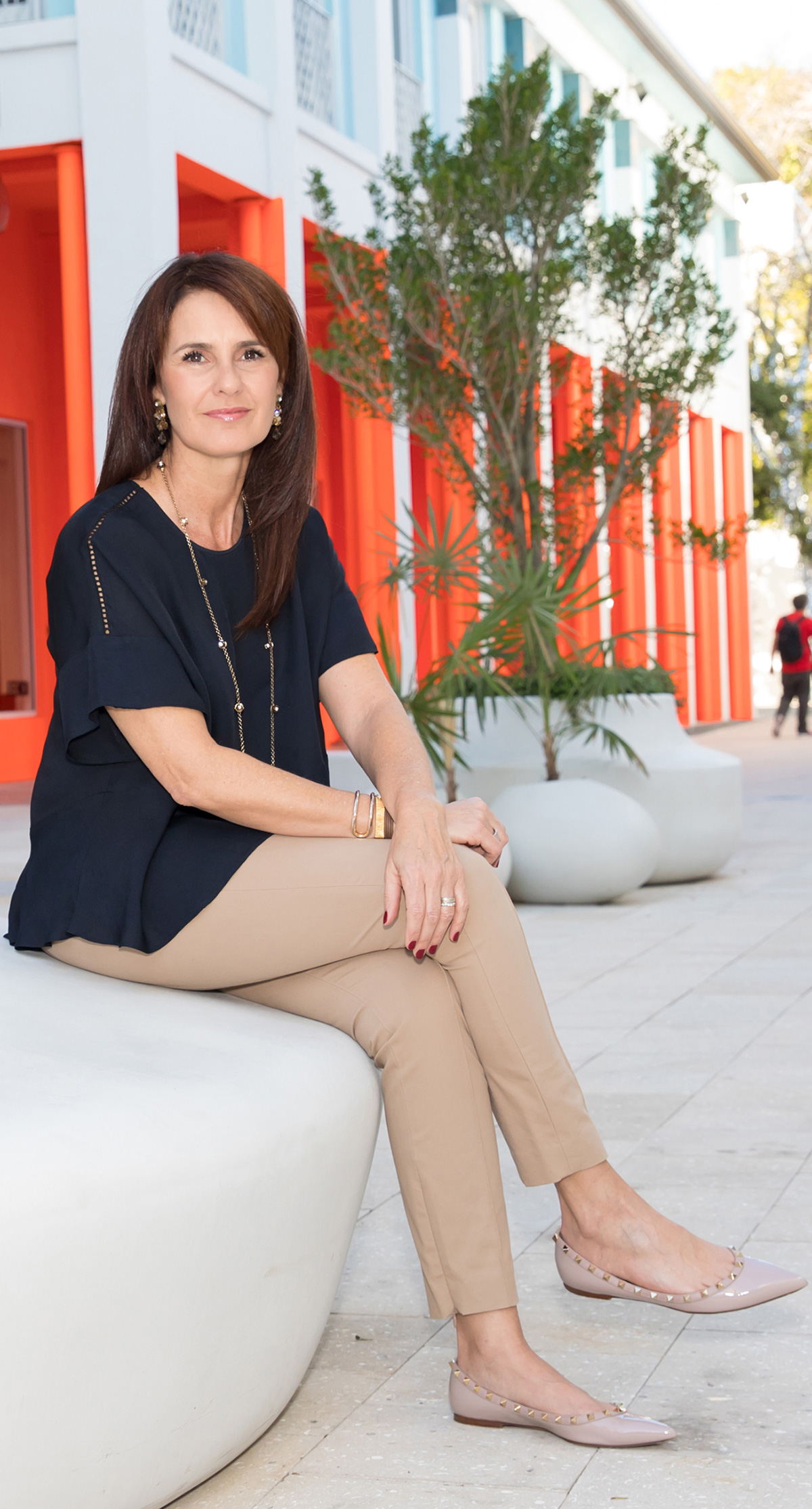 Claudia Negri
Duek Realty
305.794.6842
CSJNegri@Me.com
DuekRealty.com
A 20-year property management veteran and 25-year Miami resident whose sole aim is complete customer satisfaction, Claudia Negri is a key player in still-expanding homegrown realty firm Duek Realty. For her, talks of commissions and pricepoints are all well and good, but what really makes her happy is the smile on a buyer's or seller's face. "I love to see people conquering their dreams," she says. "It's what makes working in this sometimes tough field a true joy. Buying and selling always yields happy moments!" A professional who has experienced the countless booms and busts of our local and national realty cycles, Negri is as confident as ever that our market will continue to remain a bastion for international and domestic buyers looking for a small piece of paradise. "Miami always has good weather and you can always have a good time," she says. "You can't reproduce our city's sunshine anywhere else!"
"I dedicate all my time to my clients, so I don't want them to waste their time. There's nothing that makes me happier than facilitating someone in securing their dream home!"
Move-in ready: "Every improvement adds value to a property, and the nicer your home is, the quicker it's going to sell. Few new buyers want to go through the hassle of a remodel."
Sunny investments: "Right now is a prime time to get invested. We have a buyer's market, and, best of all, the buyers are happy!"
In perspective: "Renting, buying or selling a property is a very important time in someone's life, so be patient. It's all worth it when your client is happy…they will bring you more clients."