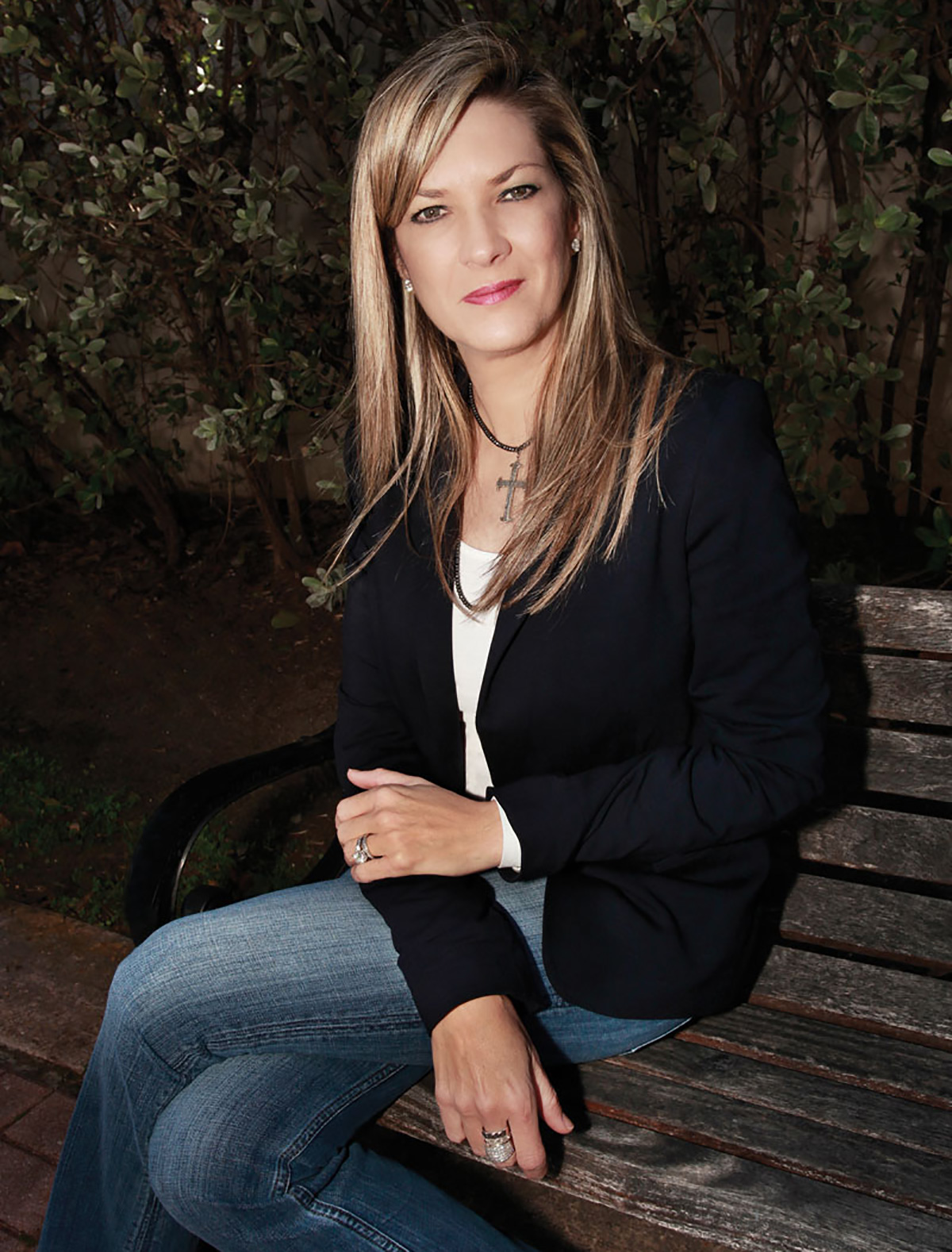 Brigitte Nachtigall
Great Properties Int'l Realty
305.710.9664
NachtigB@Bellsouth.net
GreatPropertiesIntl.com
Brigitte Nachtigall knows a good thing when she finds it. "Key Biscayne is paradise," she says. "I always tell my buyers that we don't realize how blessed we are to call this community our home." She feels the same way about her career in real estate. "It was not something I planned, but I'm convinced that it's my destiny," she admits. Over the years, Nachtigall has put her sales skills to the test both in general real estate and while working for major developments such as The Ocean Club and Four Seasons Residences in Brickell. "Having done both types of real estate has really given me a different perspective," she says. But regardless of where she's selling, one part of the gig keeps her coming back. "The best aspect of my job is getting to know so many incredible human beings," she says.
Dream Home Musts: "Having a private beach — and I'm very lucky that I have a listing that has one, so every time I show that house, I get to dream."
Inside Tip For Buyers: "In order to buy, you have to make sure you have the right location and the numbers work. Buy based on the facts…I always tell my clients that if it's meant to be, it will be."
Inside Tip For Sellers: "For sellers, it's always all about the right timing and the right price."
Predictions For 2013: "We've seen a big change because real estate is all about supply-and-demand. The inventory has gone down which is always a good sign, so I think we will have an incredible year."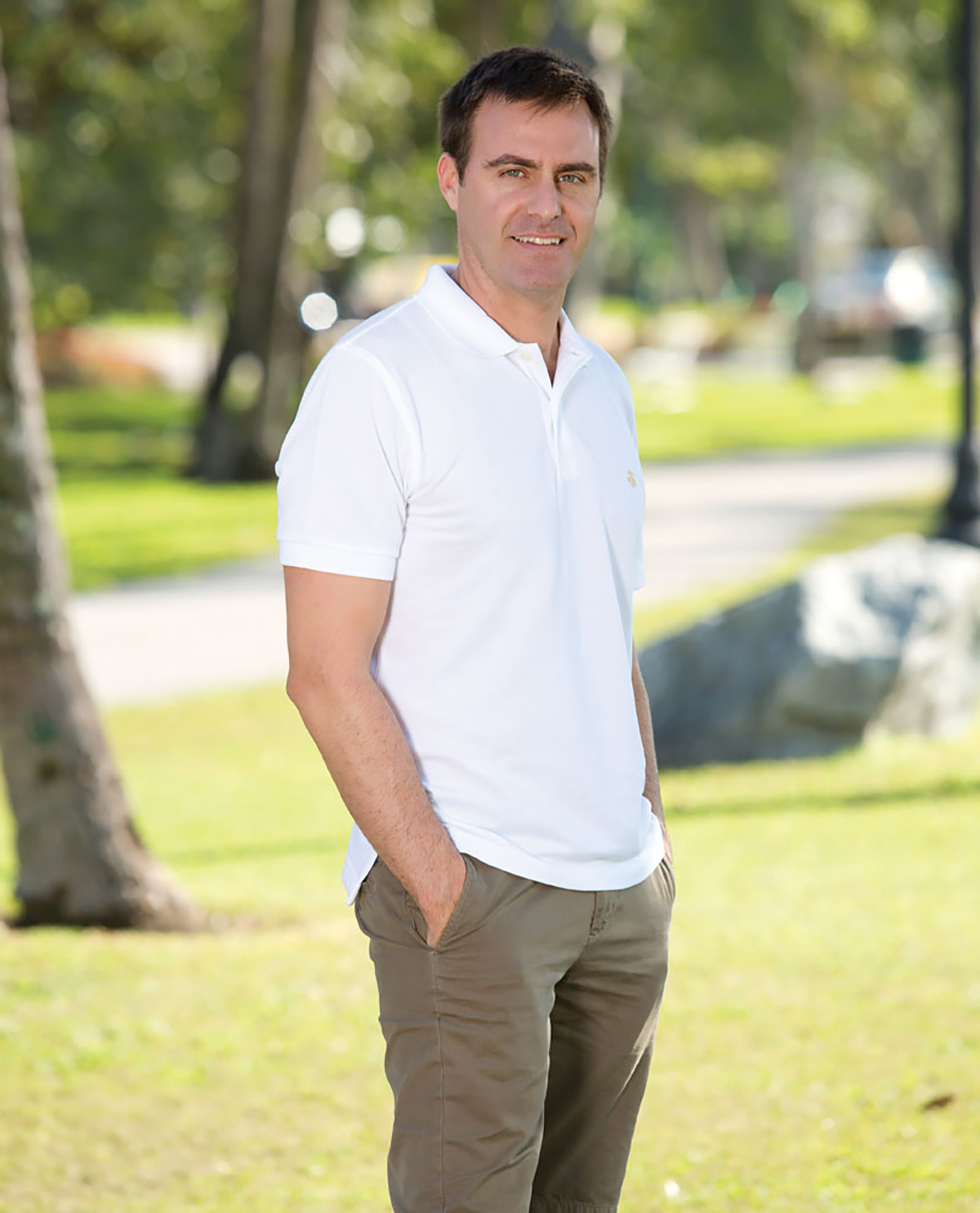 Cristian Gonzalez Black
Fortune Int'l Realty
305.775.3426
CBlack@FIR.com
DougAndAl.com
When the real estate industry hit its crisis in 2006, Cristian Gonzalez Black knew what he would need to do in order to get through the tough times ahead. "Nobody knew what was going to happen, so to overcome the uncertainties, I just worked harder," he says. As a result, Black made it a point to be available to his buyers, and weathered the economic storm by emphasizing the unique qualities that Key Biscayne properties could offer. And in his opinion, The Key and South Florida in general have plenty of assets that make them worth a second look. "There's the quality of life, the weather, the beaches, as well as all the infrastructure with restaurants, sporting events, medical facilities, etc.," he says. "In South Florida, you can make a living in what feels like a vacation environment." This positive outlook and hard-working ethos has paid off, with Black seeing both sales and rentals on the increase in 2012. "I enjoy selling every listing we have," he says. "Each property will be a home to someone, and it deserves that respect."
Dream Home Musts: "Direct ocean views or a waterfront home with a boating dock."
Inside Tip For Buyers: "Location, amenities, condition of the building/house and the future sale potential of the property are all key factors to consider."
Inside Tip For Sellers: "Keep things clean, with no clutter (less is better) and put away personal items like family photos. They tend to distract potential buyers."
Predictions For 2013: "Inventory levels are low and there's a severe shortage of properties with views. If this trend continues, we will see higher prices during 2013."
Doug Kinsley
Fortune Int'l Realty
305.215.5900
Doug@FIR.com
DougAndAl.com
Doug Kinsley discovered his love for the real estate business early on, after a very brief stint as an accountant. And by brief, we mean a day-and-a-half. "It was obviously not my calling," he quips. Kinsley immediately took up real estate, and hasn't looked back since. "I've been selling properties for 32 years and enjoying every minute of it." It's the spontaneity of the gig that keeps inspiring him. "You never know what a new day will bring," he says. "It's totally exciting." But that flexibility also comes with responsibility. "You get out of it what you put in," he points out. Kinsley is especially happy to be working in South Florida. "It's part of the U.S.'s Golden Triangle: New York, Los Angeles and Miami!" Kinsley also loves how the region serves as a gateway to both Europe and South America. "It provides a diverse population, with each culture adding their own flair to the community."
Dream Home Musts: "I currently live in my dream property. It's a high floor unit with 2 large terraces and amazing views of the ocean, bay, island, sunsets, skyline and holiday fireworks all over the city."
Inside Tip For Buyers: "Don't low-ball properties. Be educated with comparable sales and make reasonable offers."
Inside Tip For Sellers: "Price it right!"
Predictions For 2013: "We've had a large drop in inventories, therefore we should see rising prices in 2013."
Daniel Gaviria
Great Properties Int'l Realty
305.582.4800
DanielGGaviria@Hotmail.com
GreatPropertiesIntl.com
For Great Properties Owner & Broker Daniel Gaviria, honesty is always the best policy — even if it means missing out on a sale. "There have been times when I've preferred to let a client know he was not making a good buy or investment," he admits. "I've never regretted it, and many clients have thanked me later for giving them good and honest advice." It's this commitment to client care that helps explain Great Properties' continued success. Gaviria's small, boutique-style company now has 80 dedicated, professional agents working in its Key Biscayne and Doral offices. "I was inspired to start a career in real estate over 20 years ago because I love the people aspect of it and thrive on putting deals together," he says. "There are very challenging moments, but I adore the career I chose and hope to be doing this for many years."
Dream Home Musts: "A location where friends, schools, restaurants and my office are all within a few minutes of my home. Of course, an ocean view is a definite plus!"
Inside Tip For Buyers: "Realistically, you should know exactly how much you can afford and have your financing lined up. Be ready to place an offer as soon as you find something you love. Things are really starting to move again!"
Inside Tip For Sellers: "Have an agent who will do the research and be honest with you about the correct pricing of your property. That way, it's more likely to sell within a reasonable timeframe."
Predictions For 2013: "Even more foreigners will be coming to South Florida because of the great exchange rates, declining economies and political situations in other countries. South Florida will always be desirable to Europeans and Latin Americans."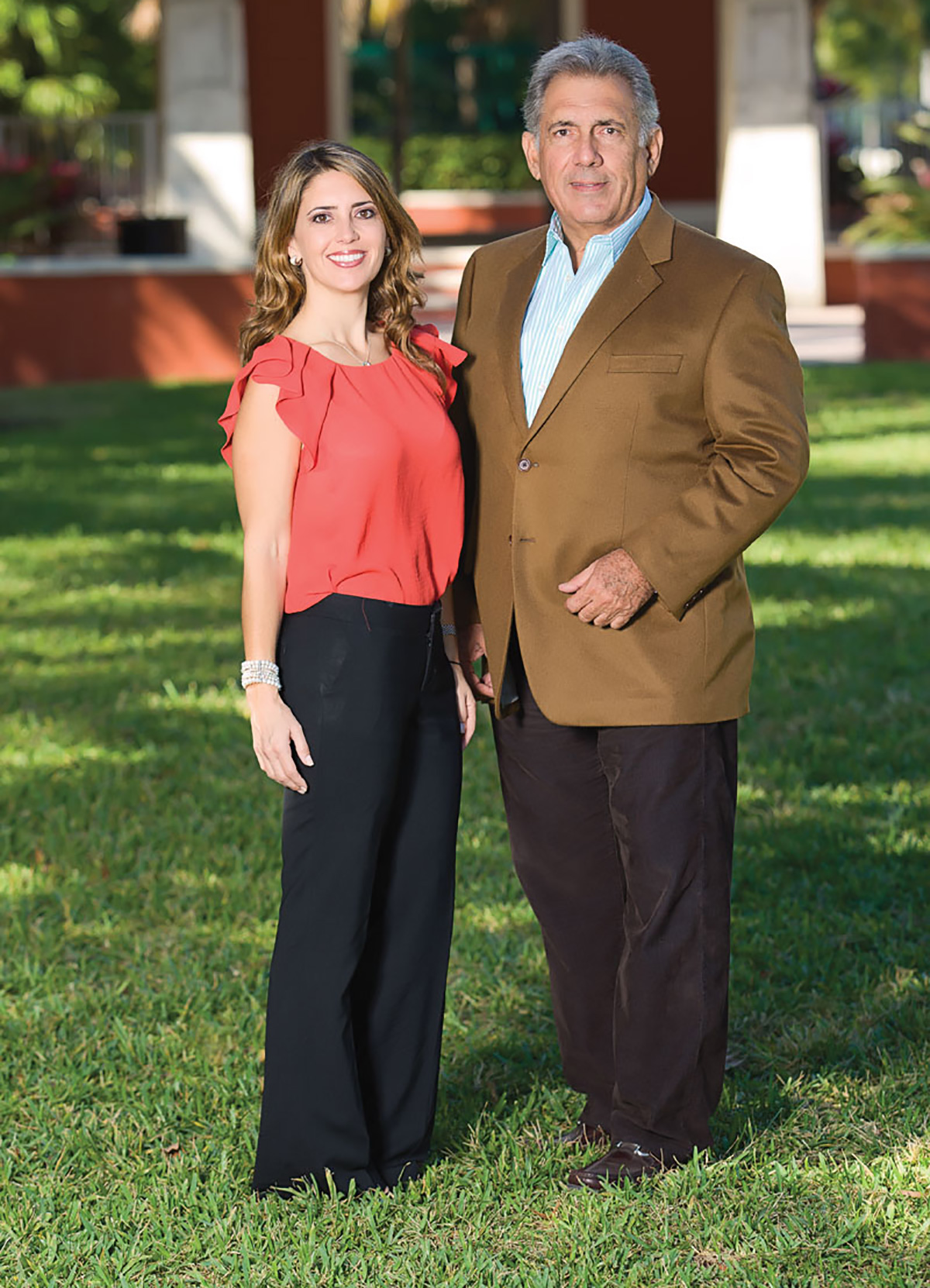 CLaudine & Carlos Coto
The Coto Group
305.803.3059
CCoto@TheCotoGroup.com
KeyBiscayneToday.com
Although Carlos Coto is now the top producing realtor on Key Biscayne according to the most recent Broker Metrics, he didn't start out wanting to sell real estate. He first dipped a toe into what would become his second calling, as a way of supplementing his income as a Biology & Chemistry teacher. "I thought of myself as a scientist, I never thought I could sell anything," he recalls. Then he realized that he could use that analytical background to spot the best values for his clients. It's a technique that has brought him into the top 99.5% of residential brokers nationwide — not bad for a guy who started his life in the U.S. at a Wilmington, Delaware, orphanage after leaving his native Cuba as an unaccompanied 13-year-old youth in the Pedro Pan exodus. Today, he works with his daughter, Claudine, who also has an unmatched track record of success working with clients to manage their investments and maximize profits.
Dream Home Musts: "Views of the Miami skyline over Biscayne Bay, which reminds us each day what Miami is all about."
Inside Tip For Buyers: "The right moment is now because interest rates are the lowest in history and prices on Key Biscayne are still low when compared to other international destinations and even to South Beach."
Inside Tip For Sellers: "Follow the advice of your broker and stage your property so that it shows at its best."
Predictions For 2013: "With Miami gaining in popularity worldwide and our inventory running low, we'll see prices move up. Don't sell unless you have something else to buy or you'll be left out. Just sit back and enjoy."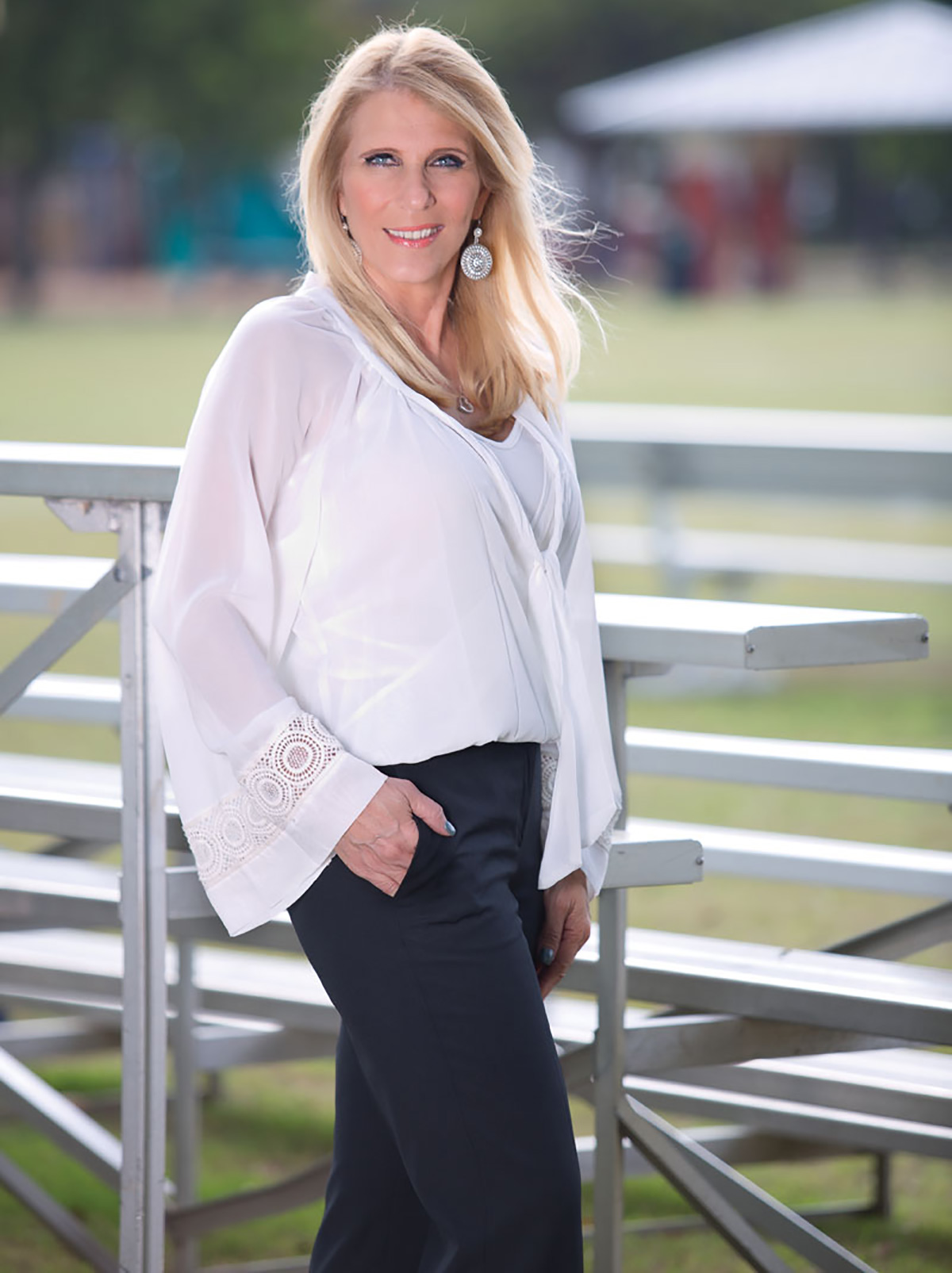 Mary Perez King
D1 Realty
786.512.3031
MPerez@D1-Group.com
EloquenceCondo.com
W orking at developer Alex Jimenez Ness's stunning Eloquence On The Bay is a unique opportunity for Maria Perez King, since it's meant getting her hands into just about every aspect of the business she loves. "My passion for real estate begins at working with the developer from a project's inception by providing input on the residences, finishes and floorplans," she says. Perez King even recommends which lifestyle amenities should be included to meet buyers' needs. Her love of the job fuels a positive outlook that she maintains even under truly challenging circumstances, like the recent real estate recession. "It allowed time to create ideas, and for marketing, developing new relationships and strengthening existing ones," she asserts. Of course, it helps that she's a multi-million dollar producer representing leading South Florida developers. "Miami real estate is among the most luxurious and desired in the country, and it's easy to see why," she says.
Dream Home Musts: "Ideally, a resort-style retreat on Biscayne Bay with boat dockage on a peninsular bayfront lot."
Inside Tip For Buyers: "This is an excellent time to buy, before prices rise."
Inside Tip For Sellers: "Look for a qualified agent to market your property. Determining the price of your home or condo is critical. A well-priced home will sell quicker, while overpricing your home is risky."
Predictions For 2013: "We're slowly starting to see the next cycle in real estate. The desire of international buyers to purchase in Miami is increasing. Undoubtedly, demand fueled by strong sales from investors, foreign buyers, U.S. and local markets will continue."
Monica Venegas
Venegas Int'l Group
786.567.4122
MVenegas@VenegasInternationalGroup.com
VenegasInternationalGroup.com
T he biggest success last year for Monica Venegas was firmly positioning Venegas Int'l Group into the local and international real estate market, eventually leading her company to ink a deal to provide exclusive representation for Sales & Marketing of Château Group's Château Beach Residences in Sunny Isles, among many other accomplishments. "After nearly 20 years of experience in real estate with expertise in international markets and pre-construction developments, I've been involved in selling high-end properties along the Florida coast from South Beach to Hollywood Beach including neighborhoods like Brickell, Downtown Miami, Key Biscayne and Sunny Isles," she says. "When we started to feel the real estate crisis around '08, my vision was to start creating new strategies to place inventory to end-users looking to take advantage of price reductions." And, she says, Miami is one of the most enticing markets right now for both buyers and sellers. "We've become THE place for those looking for a lifestyle that only a progressive cosmopolitan area with great year-round weather and top-notch attractions can offer," she says.
Dream Home Musts: "High ceilings, an enormous walk-in closet and a Jacuzzi overlooking the ocean."
Inside Tips For Buyers: "Be a well-informed buyer by making sure your price research is relevant to the buying area."
Inside Tip For Sellers: "List the property at the right price and make sure to market properly in order to accomplish a sale. Don't get greedy when you contemplate offers.
Predictions For 2013: "There will be a high demand for ultra-luxury properties, and thus prices will increase substantially because of a new wave of international buyers."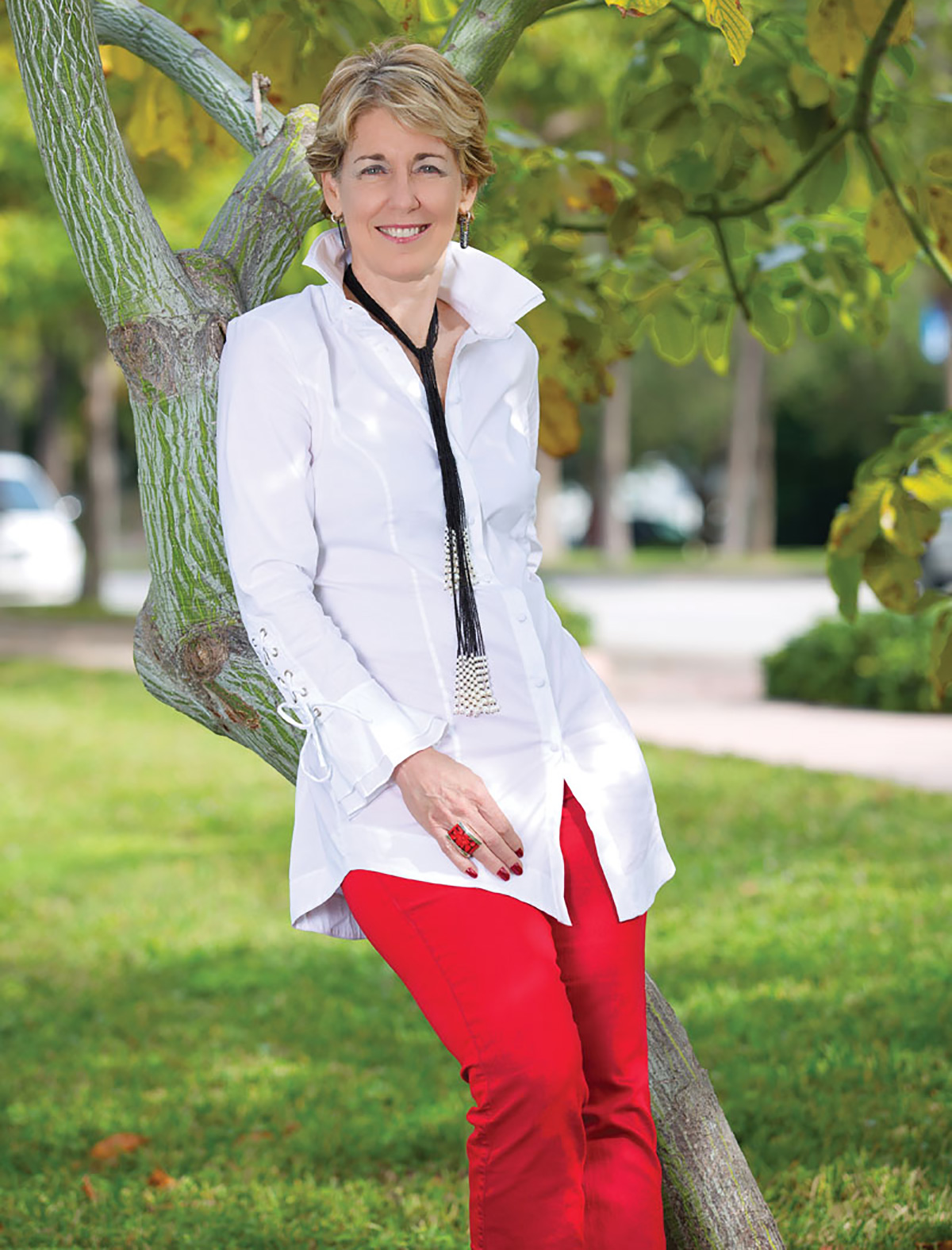 Kari Madera
Fortune Int'l Realty
305.439.3998
Kari@FIR.com
KariMadera.com
For Kari Madera, coming to Miami was like returning home again. This Florida realtor got into the business in 1982, shortly after she arrived in Key Biscayne from Hawaii, where she'd worked in hotel management. "I was accustomed to being very service-oriented, and to dealing with people from all over the world," she recalls. When she hit the Latin segment of the market, it felt wonderfully familiar. "The Hawaiian and Latin cultures are very similar," she says. Over the last 20 years, she's sold countless properties, but one stands out: "A double-lot waterfront home with complete privacy that's at once tropical and low-key — it's heavenly," she admits. "It feels like an island in itself."
Dream Home Musts: "Location, location, location — and a great view never hurts!"
Inside Tip For Buyers: "Pick the right agent; someone who'll put making a great investment at the forefront of your purchase."
Inside Tip For Sellers: "As with buyers, select the right agent and go for it. Choose an agent everyone loves to work with, someone who will put helping you make a great profit at the forefront of their sale."
Predictions For 2013: "The market has jumped up quite a lot in a short period of time so we should be leveling off a bit into mid-year. This is good, so that another bubble isn't created. The market's future should continue to be strong and fairly healthy."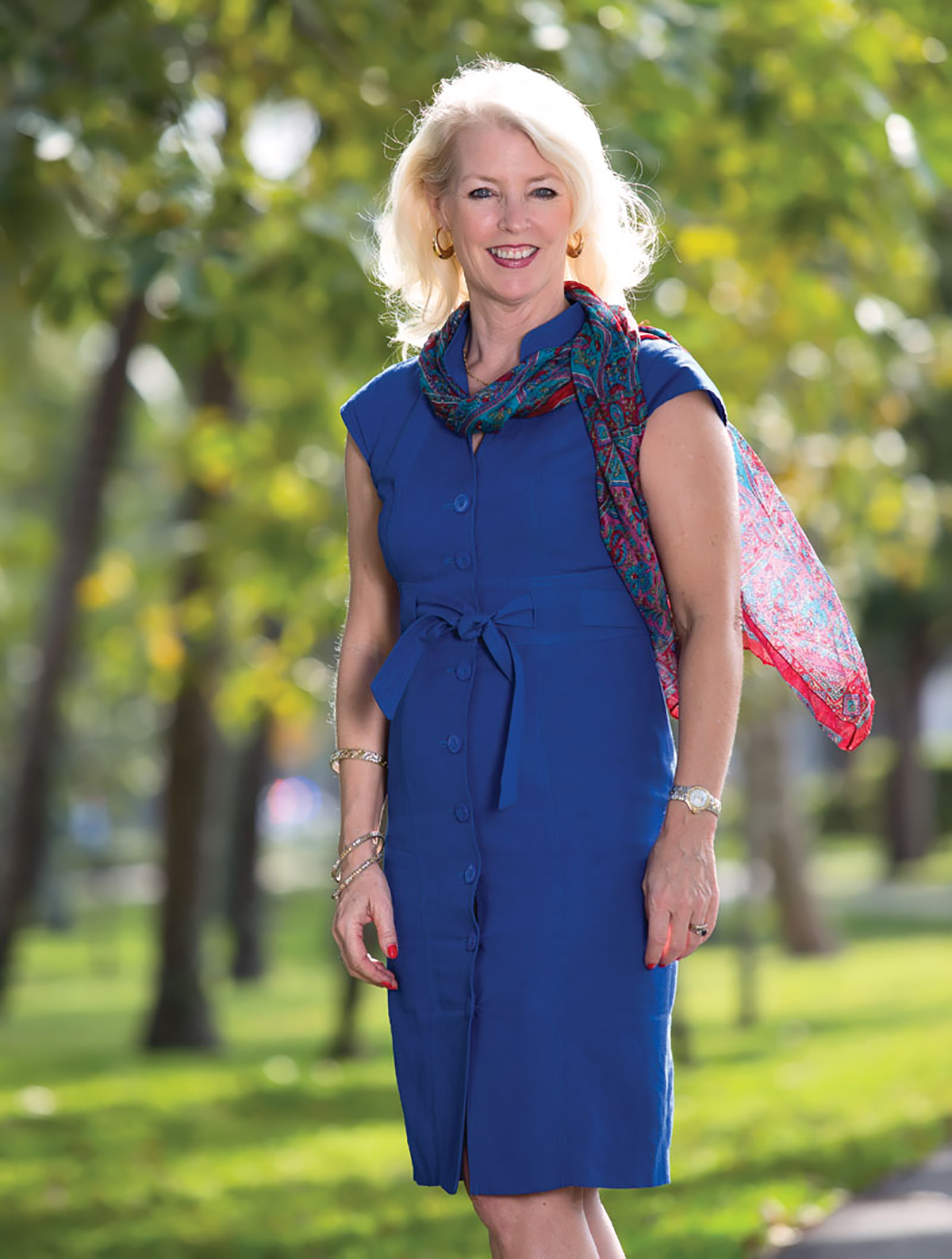 Linda Chehab
Fortune Int'l Realty
305.205.8943
Linda@MiamiCondosHomes.com
MiamiCondosHomes.com
Linda Chehab knows first hand just how special Key Biscayne really is. A native of Montreal, Linda — who speaks fluent English, Spanish and French — made the move to the island 2 decades ago, shortly after Hurricane Andrew. "We couldn't believe the destruction, and the subsequent rebirth of the island," she recalls. In fact, she felt such an attachment to The Key, she decided to leave her career in the hospitality industry, which had her traveling throughout Central & South America and Canada, for something that kept her closer to home. "I saw how great it was to offer the opportunity to someone else to move to Key Biscayne and enjoy it as much as we have," she says. And she's certainly helped plenty of people find their home in the place she loves…over the last 12 months, she's surpassed her sales goals to become one of the top performers at her firm.
Dream Home Musts: "A waterfront property with a fantabulous view. I love to watch my buyers hold their breath in amazement when they gaze out at a spectacular ocean or bay view!"
Inside Tip For Buyers: "Once you choose the perfect location, be relentless in searching, until you find that opportunity to buy the home that meets your expectations!"
Inside Tip For Sellers: "Don't expect buyers to pay a price above market because of all the lovely finishes you added to your home…90% of buyers search and compare homes on the web, and are well-acquainted with values."
Predictions For 2013: "An improving economy and declining inventory with prices continuing an upward trend without the speculation frenzy of the past. We can also expect a good supply of cash buyers from Canada, Europe and Latin America, plus financing easing for credit-worthy buyers."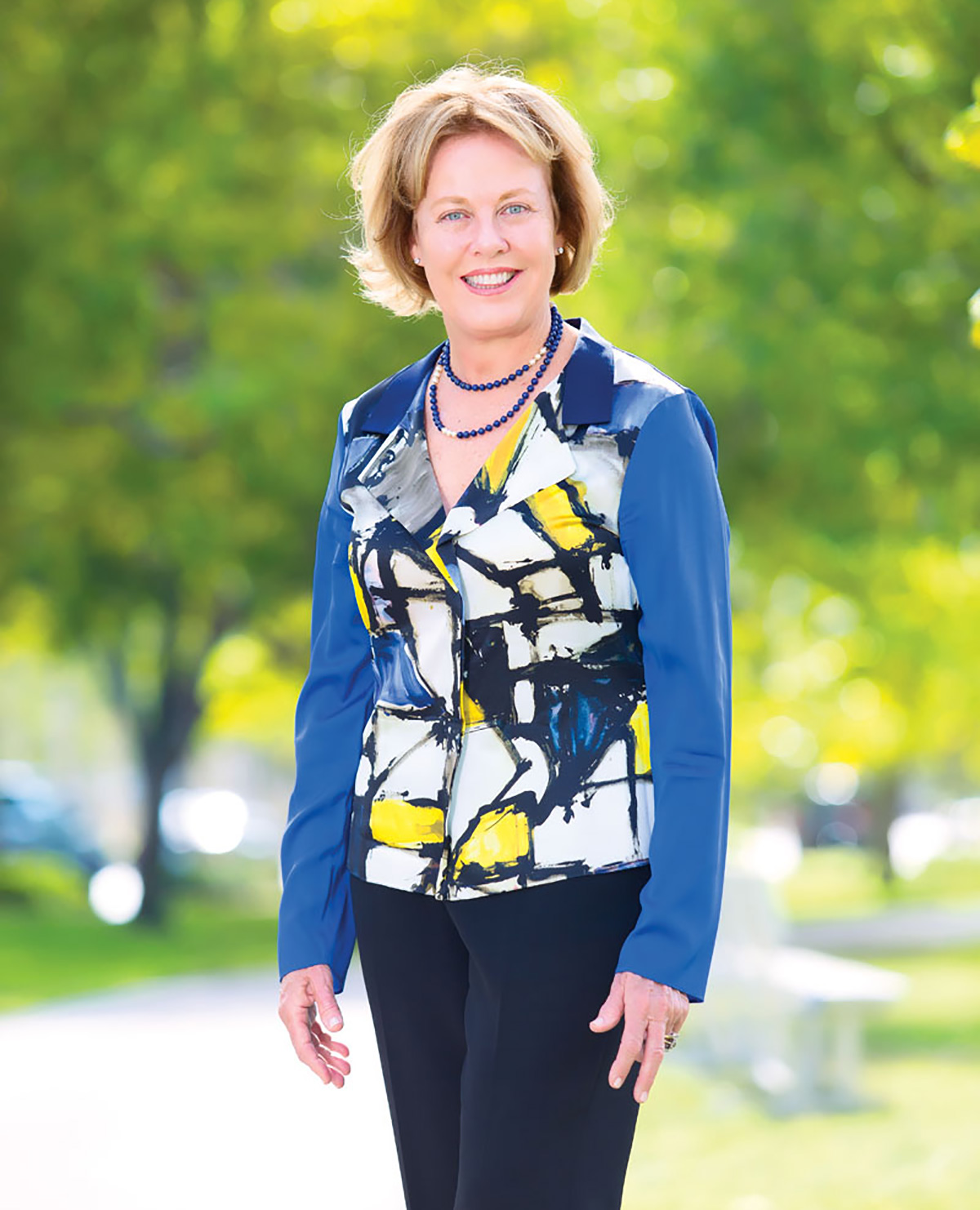 Joan McCaughan
Coldwell Banker Residential
Real Estate, LLC
305.775.8230
JMcCKB@AOL.com; JM10.com
It's been a great year for Joan McCaughan, to the tune of over $40 million in closed sales in everything from luxury homes to commercial condos. It's a level of success that has seen the realtor named one of Coldwell Banker International's President's Premier Agents, as well as a member of the Florida 100. And McCaughan can also boast having been Coldwell Banker Key Biscayne's top sales producer since 1995. When it comes to staying on top, she admits her island paradise location helps. "The lifestyle says it all," she says. "It's fun, we've got sun and our international population makes living here very exciting." She also credits her hard work and ability to establish long-term, trusting relationships with clients to her success, which helps bring repeat and referral business. When she's not on the job, McCaughan enjoys spending time with her 4 granddaughters. "They bring me joy every day," she says.
Dream Home Musts: "In the luxury market, buyers want it all, but recently they've especially wanted great kitchens, surround-sound systems and exceptional 360-degree views of the water and city."
Inside Tip For Buyers: "In a market like we're currently experiencing, it's critical to get access to new listings as soon as they come on the market. I make sure to do this for every single one of my buyers."
Inside Tip For Sellers: "Make sure you receive the greatest exposure possible for your property, particularly online with key search engine terms, and also make sure to work with a full-time sales agent whom other agents trust and respect.
Predictions For 2013: "It's going to be a very good year!"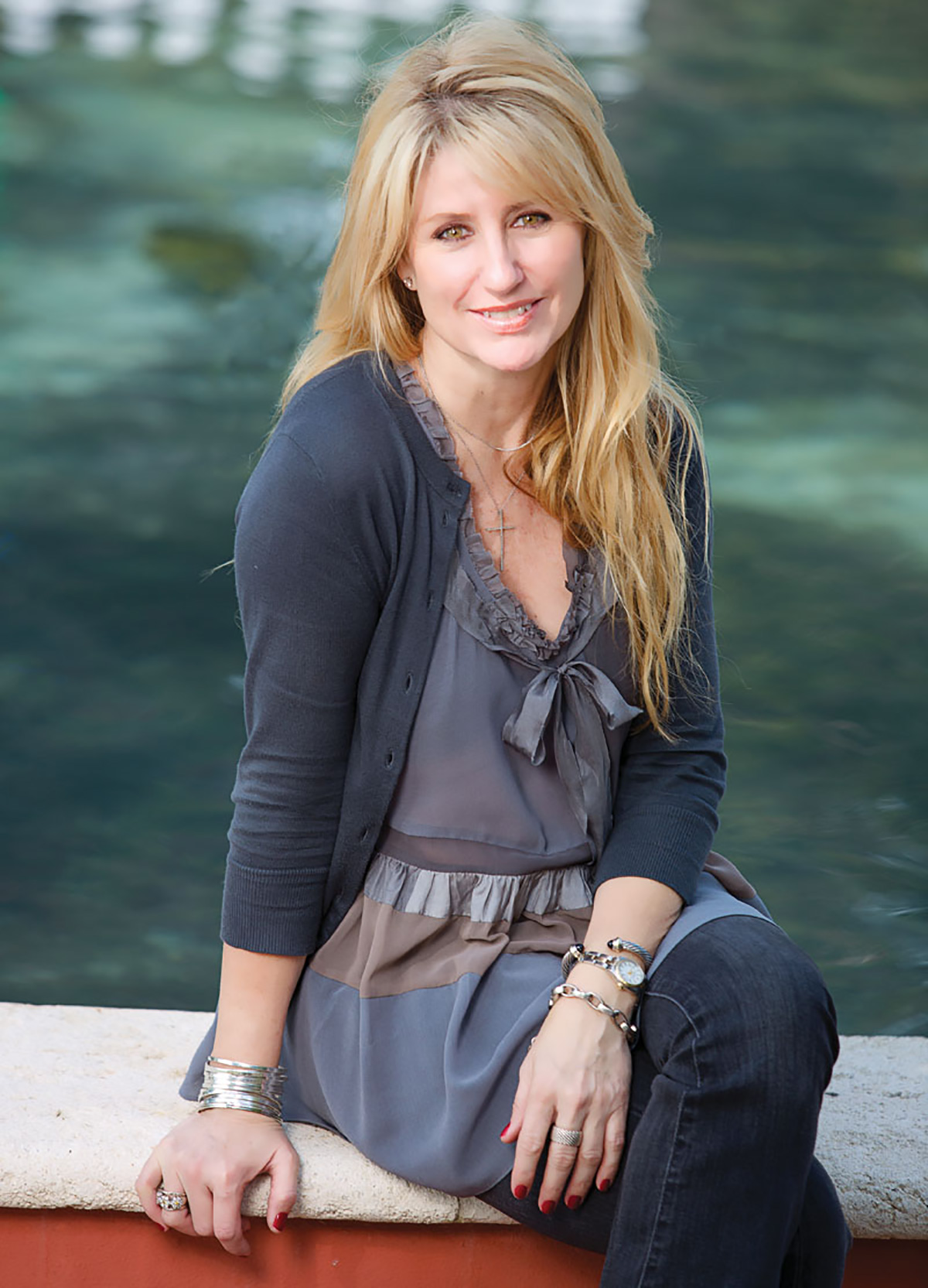 Bea Reguera
Ocean Club Realty
786.356.9652
BReguera64@Gmail.com
TheOceanClub.com
For Bea Reguera, choosing a career in real estate simply made sense. Having lived in several cities in the U.S. and even another country, Reguera knew the experience of buying a new home well and always loved it. "It was an easy career choice," she admits. "It was like second nature to me." It wasn't just her own home-buying experiences that prepared her for the work — Reguera has always loved sales, working in the field with everything from jewelry to shoes. At The Ocean Club, she gets an added bonus: The opportunity to meet and work with clients from around the world. "It's what I love most about my job," she says. The work might come naturally for her, but there are still challenges. Among the biggest? "Working as a single mom," she admits. "But real estate has given me the freedom to have a career that allows me the ability to not miss a beat with my daughters."
Dream Home Musts: "My dream feature in a home is an interior with very few walls, overlooking an Infinity pool that feels like it's pouring into the ocean."
Inside Tip For Buyers: "Always buy with your heart and pick where you feel you'll be the happiest."
Inside Tip For Sellers: "Select a realtor who you trust, who has experience and will always be ready to show your property while guiding you through the process from listing to closing."
Predictions For 2013: "Properties will continue to appreciate in value, so raise your glass to a new and prosperous year."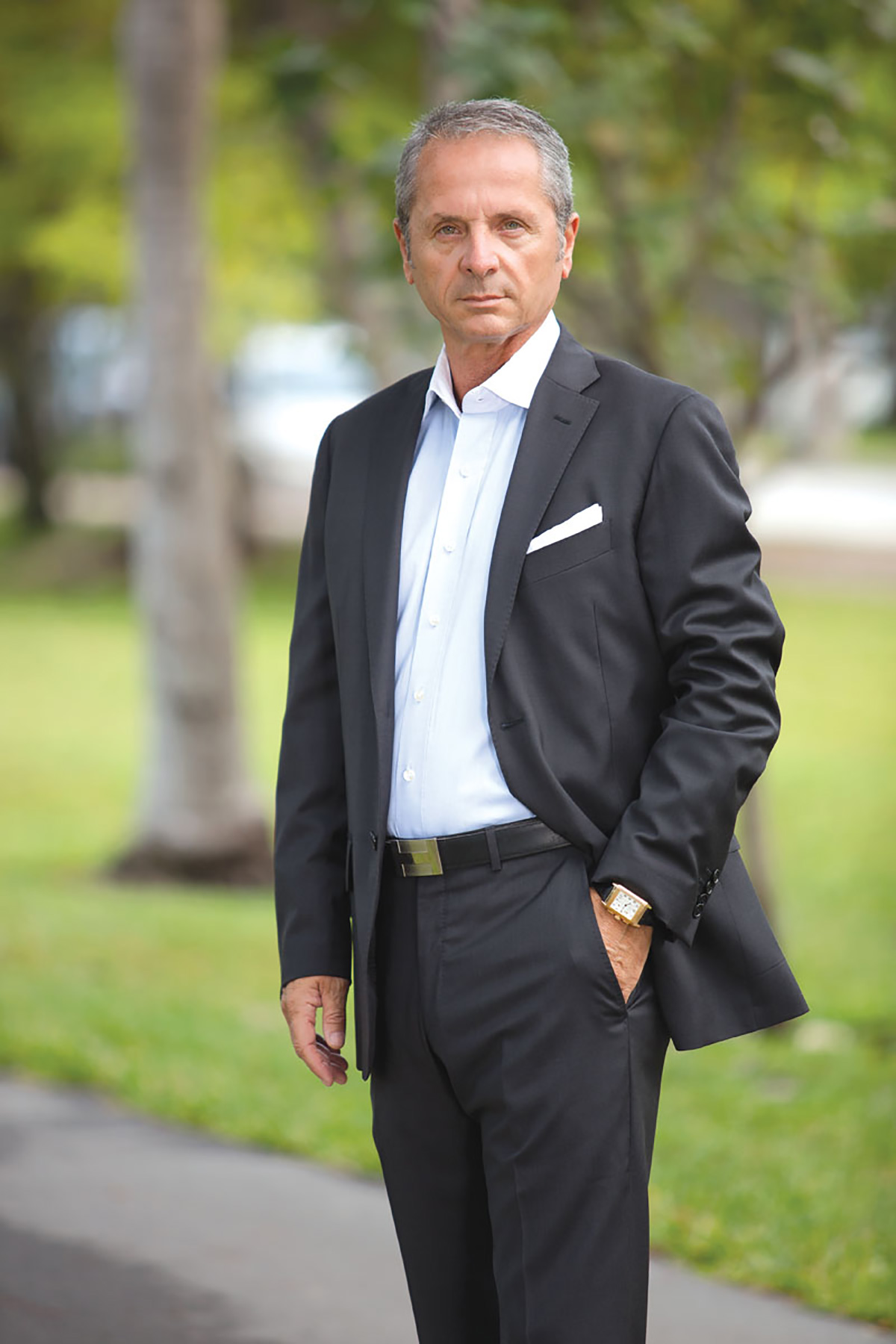 Jean Serge Martins
Barnes
305.804.2367
JS.Martins@Barnes-International.com
Barnes-International.com
"Control your own destiny, or someone else will." Those are words to live by, and Jean Serge Martins has certainly followed his own advice. The Barnes North America & Caribbean CEO has built up a stellar track record both in his native France and here in the U.S. over the course of his extensive career. This made him a perfect choice to head Barnes' effort to further penetrate the North American & Caribbean markets. "Fulfilling clients' real estate needs is my main priority," he says. "For that, we need to look for international buyers from around the world to better serve local sellers." Next on the list of expansions is a new Barnes office opening in Brazil in 2013. "I believe that selling luxury is an opportunity, and in no case should it change who you are," he says. "I remain a down-to-earth man."
Dream Home Musts: "A beautiful, contemporary villa in St. Barth, surrounded by luxurious vegetation and foliage with a breathtaking view and an Infinity pool over looking the sea…plus 4 bedrooms to invite friends all year round!"
Inside Tip For Buyers: "Get the help of an expert fully dedicated to selecting only the best properties. It's a challenge that we meet at Barnes by providing an exclusive portfolio of properties for demanding international clients."
Inside Tip For Sellers: "To stand out, you need to market your property to potential buyers in Europe, Russia, China and Latin America. That's why it's important to work with a leading company of international real estate professionals that can get the job done.
Predictions For 2013: "As a leading company in luxury real estate and exclusives homes, I view the future with confidence in the growth of the market for high-quality luxury property in the most beautiful places in the world."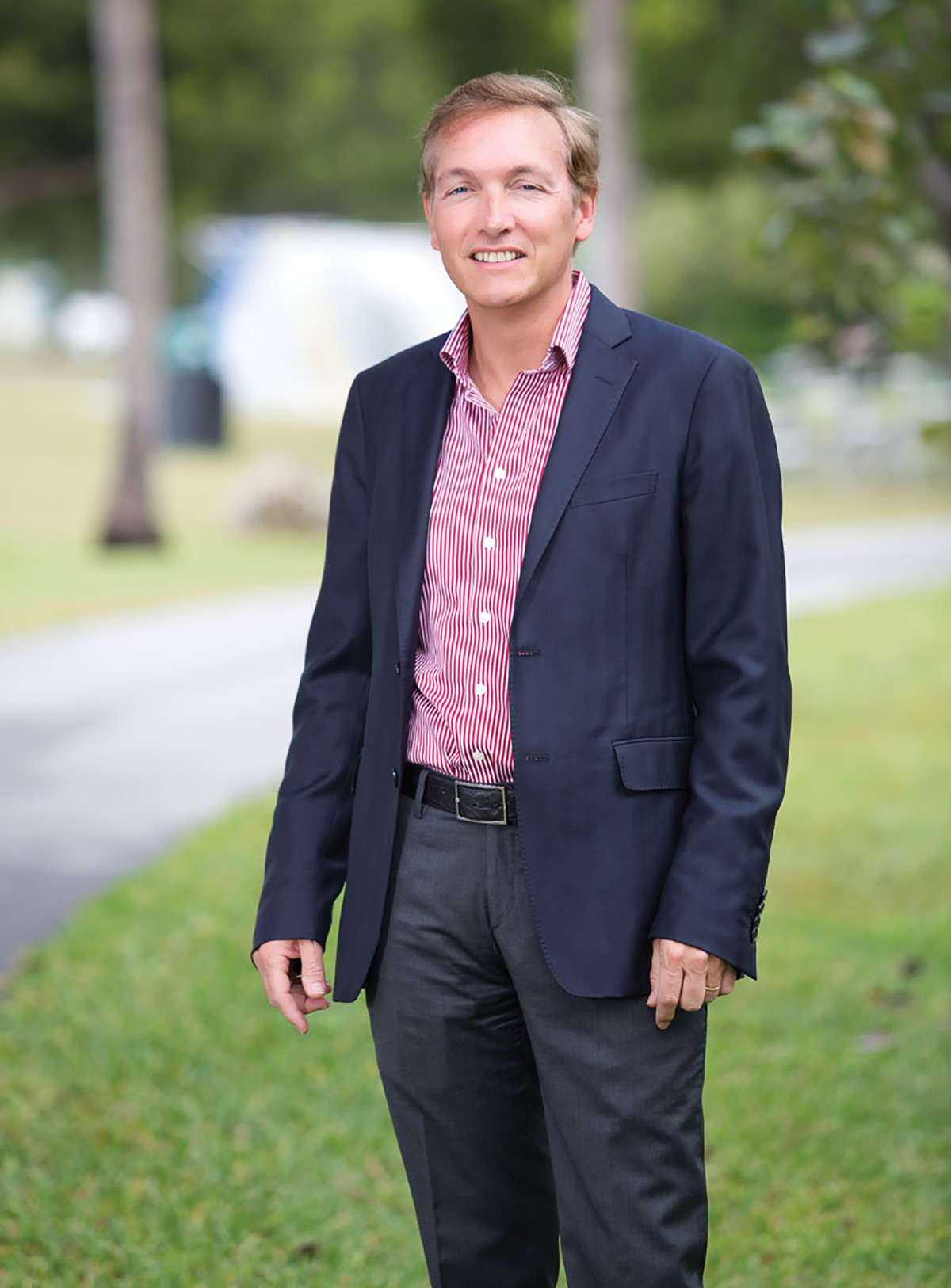 Thibaud de Saint Vincent
Barnes
305.361.2233
TSV@Barnes-International.com
Barnes-International.com
Looking to set up shop in your own Provencal chateau or luxury Parisian flat with a view of the Seine in Paris or of Central Park in New York City? Thibaud de Saint Vincent is your man. As the President of Barnes, he's taken the dream of offering buyers from across the globe a chance to purchase luxuriously unique properties in some of the most desirable cities and holiday destinations in the world, and made it a remarkable reality. Best of all, it all started in Key Biscayne. Since the opening of the firm's first office on The Key in 2002, Barnes has expanded to become a major player in international luxury real estate everywhere from France to Russia, Great Britain, Switzerland and China. "Barnes only opens offices in locations where I would love to live and I hope to live enough time to try them all," he admits. "For wealthy buyers seeking residences, apartments, waterfront, ski and country homes, the world is their playground — it's our job to assist them."
Dream Home Musts: "We currently have a brand new Parisian 90,000-sq.-ft. castle for sale. It combines 17th Century style, the expertise of the finest artisans and state-of-the-art technology — for a price of 450 million euros."
Inside Tip For Buyers: "Location, location, location, and of course quality."
Inside Tip For Sellers: "The best way to sell a property at the best price is to love it and be ready to keep it. Then the buyer will feel it and will be terribly motivated to purchase it."
Predictions For 2013: "A booming number of wealthy folks worldwide, an uncertain economy in developed countries and the status of safe-haven investment for the luxury real estate market guarantees more and more selective demand for quality and exceptional properties."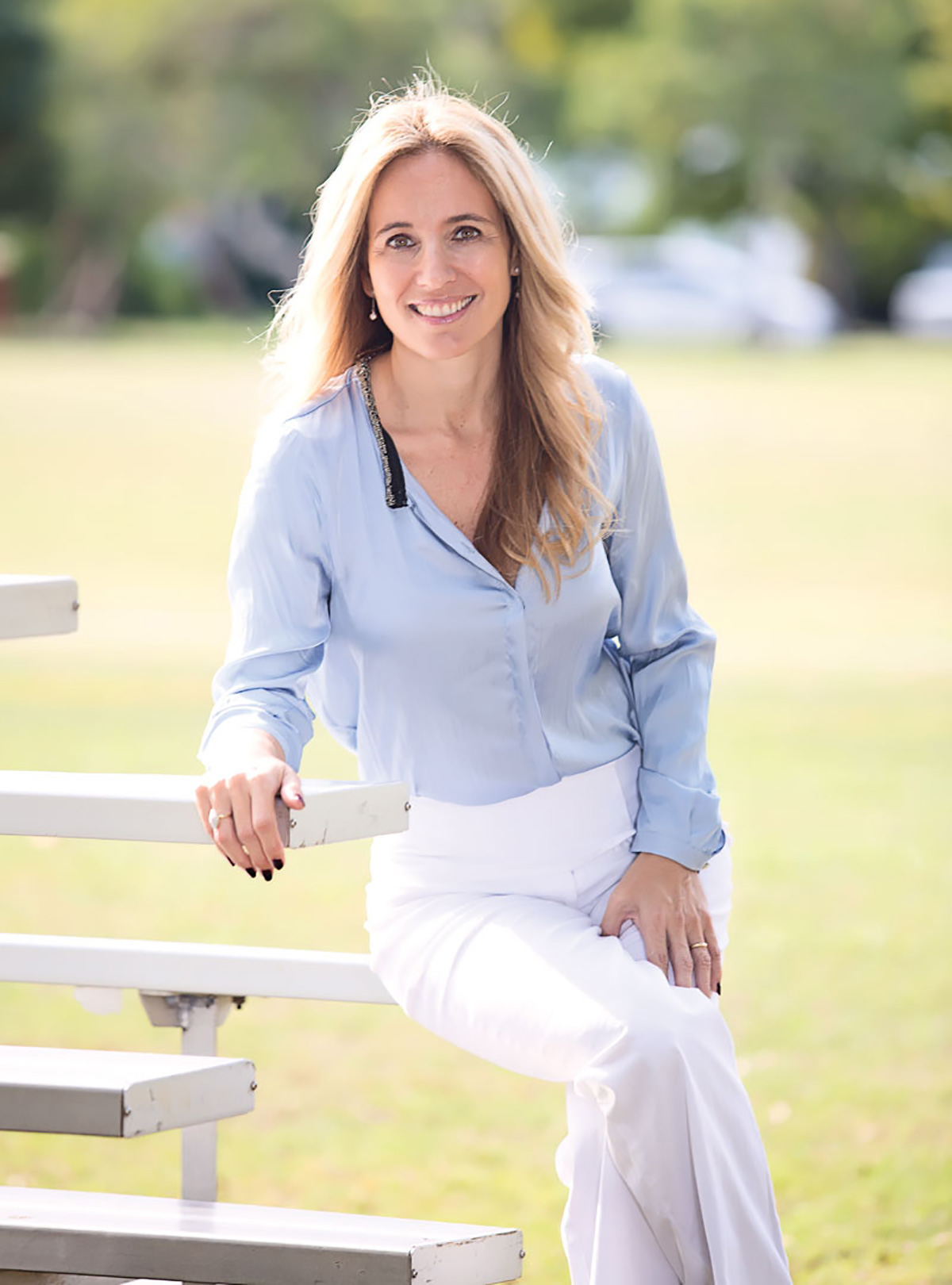 Florencia Moni
EWM Realtors
786.200.4867
FlorMC@Comcast.net
EWM.com
F lorencia Moni believes in doing her homework. "I like to study the real estate market so that I'm aware of what's happening on a day-to-day basis," she says. But the market isn't the only thing she makes a point to know thoroughly. "I try to listen and understand fully to what my clients' needs are so that they can find what they're looking for," she shares. As such, Moni has worked in real estate since 2005, and truly enjoys the job. "I love to socialize and meet new people and enjoy being able to help my friends and clients in all their real estate needs." And she feels that she's found a true home at EWM. "I'm surrounded by great colleagues and friends," she says. "This company provides the support and exposure to continue succeeding in my career." Plus, working on Key Biscayne brings with it a special privilege: "I'm able to work with clients who are also my friends as I help them find their dream home."
Dream Home Musts: "In my opinion, the best feature a house can have is lots of natural light and a beautiful view."
Inside Tip For Buyers: "You have to look at all the potential properties the customer is interested in and truly analyze the market in terms of values and comparisons."
Inside Tip For Sellers: "The market has changed to a seller's market, where there are more people looking for properties to buy than there are for sale. Now is the chance to take advantage of this, with the help of a professional with knowledge of the market."
Predictions For 2013: "The Key Biscayne market is coming back to normal as an appreciated and desired market, where the properties maintain and augment their value year after year."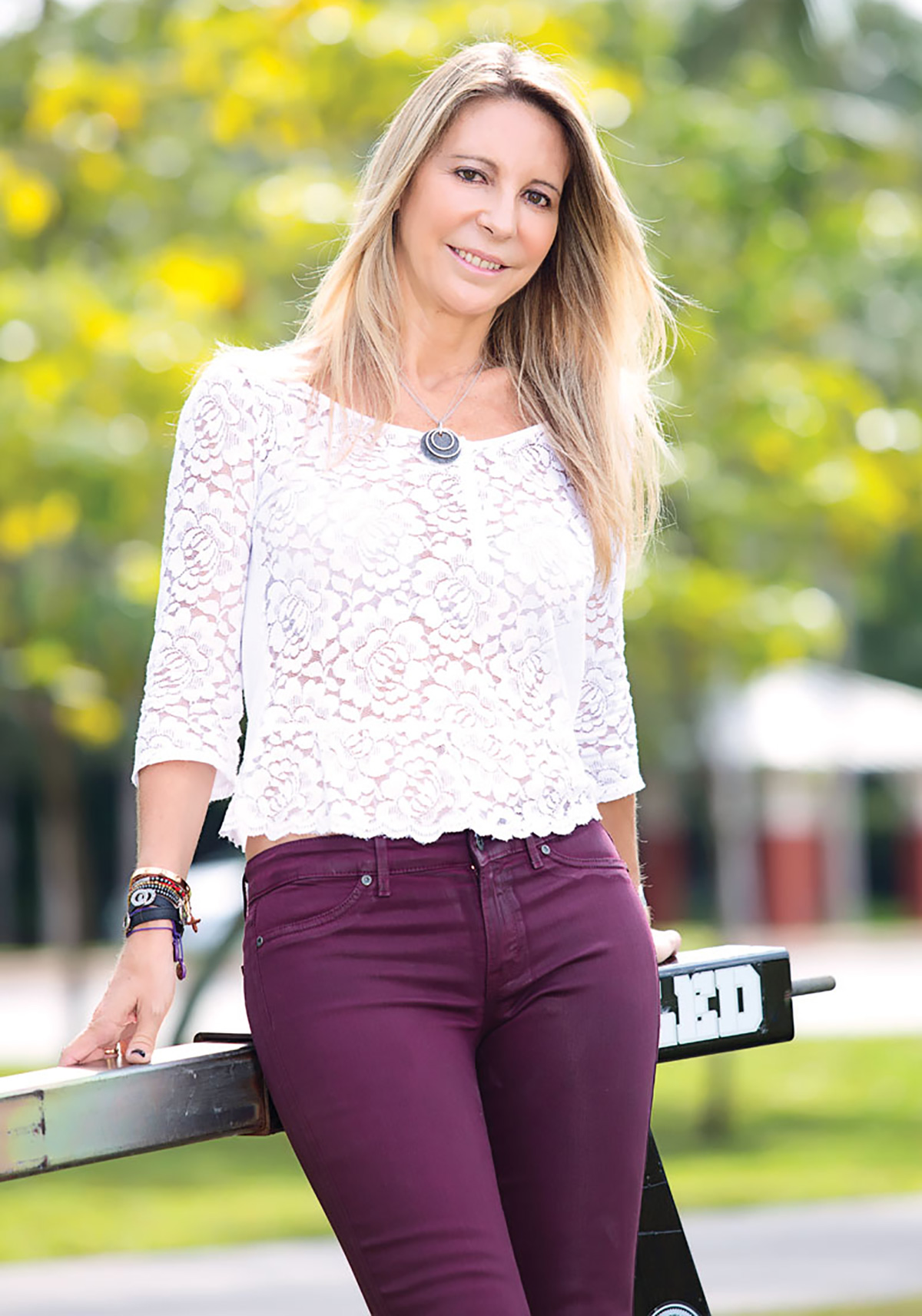 Giulietta Ulloa
EWM Realtors
305.710.6620
Giulietta@Ulloa.com
GiuliettaUlloa.com
Giulietta Ulloa is loving life. This past year, she's beat her previous record, selling numerous apartments in the pre-construction phase of Key Biscayne's gorgeous new waterfront development, Oceana. It's a success that earned her "Top Producer" honors from EWM's Key Biscayne office for the second time in a row — and she's accomplished all of it while doing something she thoroughly enjoys. "I just love doing real estate," she admits. "Others consider it a job, but for me it's a way to enjoy life." What's more, Ulloa appreciates the opportunity her career gives her to check out the latest trends in architecture and interior design, to help her community, and most of all, to meet new people. "I truly care about people…for me, my clients have priority over any other interest, and they surely feel it."
Dream Home Musts: "A definite must is a bright oceanfront property with lots of sunshine inside and out."
Inside Tip For Buyers: "Buying a property is an investment…but most of all, if you're looking for a place where you're going to live, look for those special details you'll enjoy day in and day out."
Inside Tip For Sellers: "Selling a property is easier if you emphasize to your realtor the great features of your home and try to keep it attractive. Use flowers and perfumes, and make it magical."
Predictions For 2013: "Real estate is booming again, but this time buyers have more knowledge and developers have learned from their previous actions. I envision 2013 as another very successful year."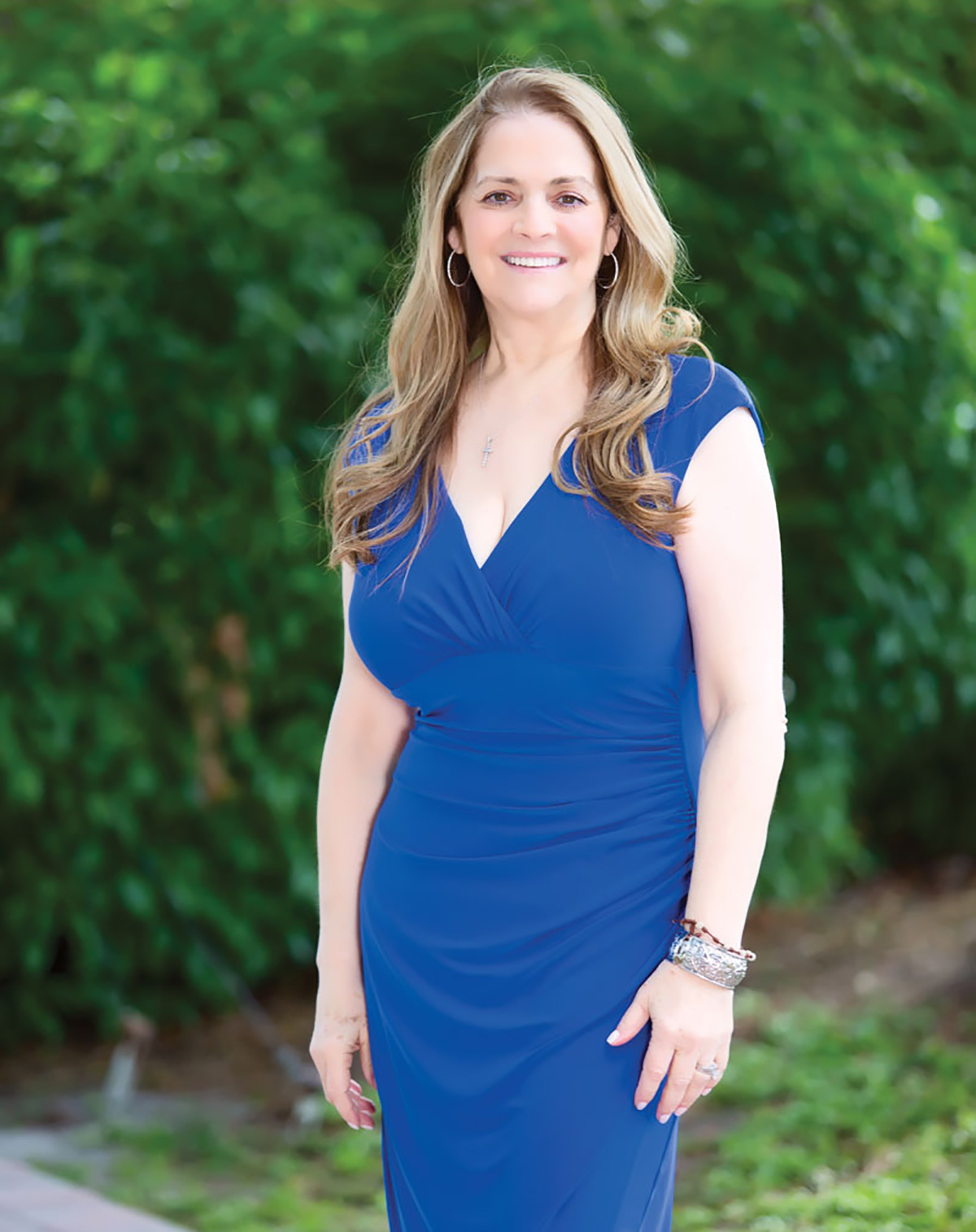 Esther Prat
EWM Real Estate
305.965.0150
Tarp800@AOL.com
MiamiExclusiveLuxuryHomes.com
Esther Prat knows what buying and selling real estate is really all about. As a mother of 3, she's always been a family-oriented person, and knows that a house is more than just a place to live. "It's a special place where families come together," she says. "I love the idea of being able to turn an empty house into a vibrant, energetic, happy home." It's an attitude that makes every property she sells equally important. "They've all become great homes, and that to me is priceless." Having lived in South Florida her entire life and being exposed to all it has to offer, Prat is well-positioned to help guide future homeowners toward making the right choice. She's also discovered the secret for having success: "It's important to know both your customers and your market," she says.
Dream Home Must: "I love a great kitchen because it's the place where families always gather, and waterfront homes because they've always seemed so tranquil to me and are incredibly limited."
Inside Tip For Buyers: "Consider your lifestyle and make sure you're looking in areas that complement it. If you're an outdoor person, look for parks and recreational activities nearby. If you have kids, look for places you can take them that are safe and offer plenty of options."
Inside Tip For Sellers: "Once you find a realtor who you like and trust, and who knows the market and how to price right, the rest is easy!"
Predictions For 2013: "Prices will continue to increase and inventory will remain limited. There are a few great neighborhoods that are still undervalued when compared to their surrounding communities that will ultimately increase in price as well."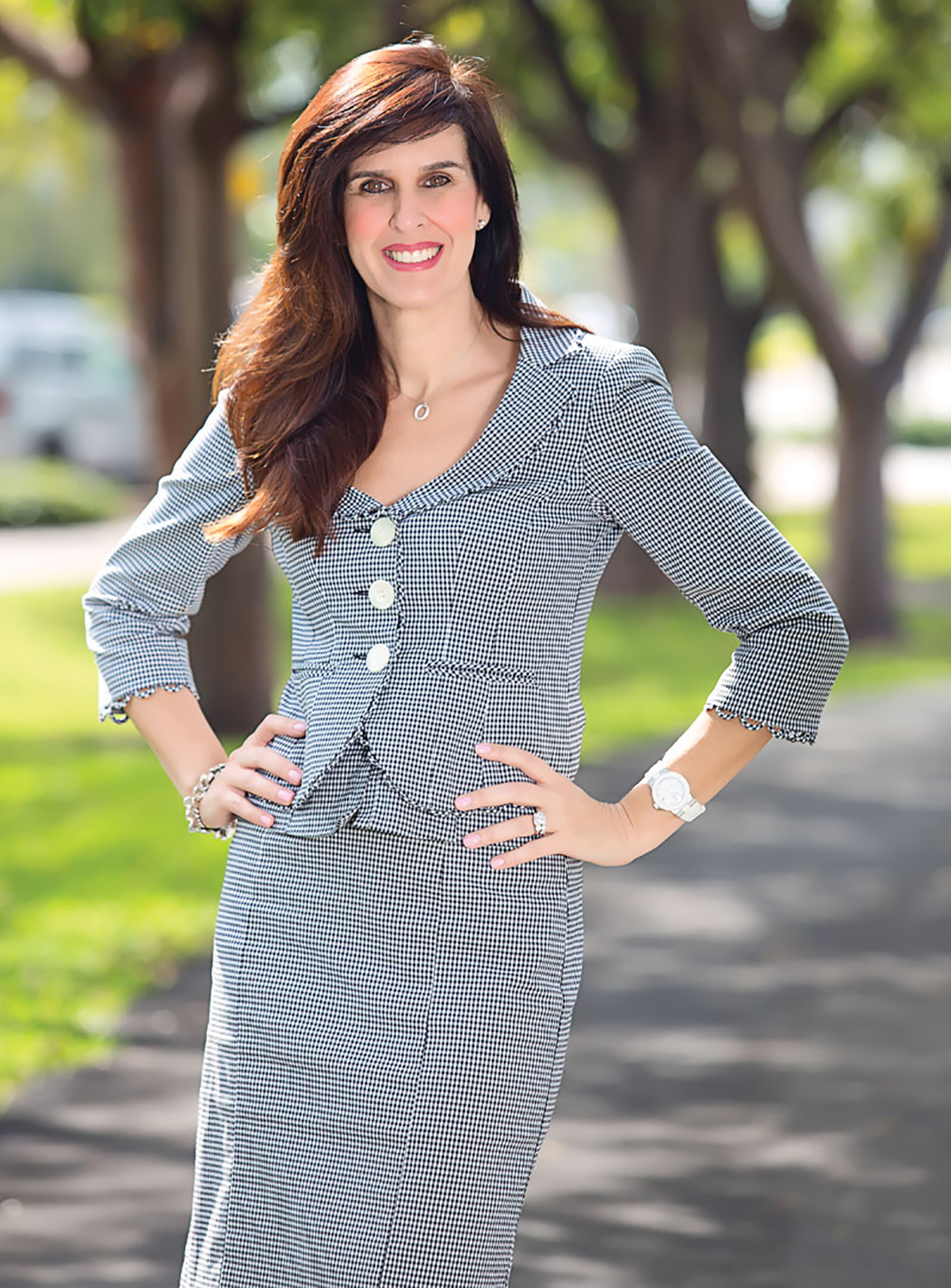 Lourdes Luaces
Arch Realty, Inc.
305.361.1550
LLuaces@ArchRealty.com
ArchRealty.com
When deciding where to establish her office, Lourdes Luaces took the realtor's maxim of "location, location, location," to heart — and picked The Ritz-Carlton Resort. Housing her firm there gives her a unique opportunity for exposure to a constant flow of buyers from around the world. "They come here and realize they want to have a piece of this paradise island that we all love," she says. A former architect, Luaces made the move into sales nearly a decade ago, excited by the opportunity it gave her to open her own office. She flourished through what could have been a very challenging move by focusing on what she knew best: understanding spaces. It's an approach where her unique background proves invaluable. "Clients are usually surprised by how much I know about buildings and construction, which enables me to help them envision the true value and potential of a property."
Dream Home Musts: "A simple waterfront home with great sunsets!"
Inside Tip For Buyers: "I think natural light is important in any space, so I recommend buyers visit the property during different times of the day before buying."
Inside Tip For Sellers: "Avoid clutter and make sure everything is put away neatly and the home is tidy."
Predictions For 2013: "Trends are hard to predict. Buying or selling a home is very personal and should feel right. Analyzing trends and markets can help, but you should always follow your intuition."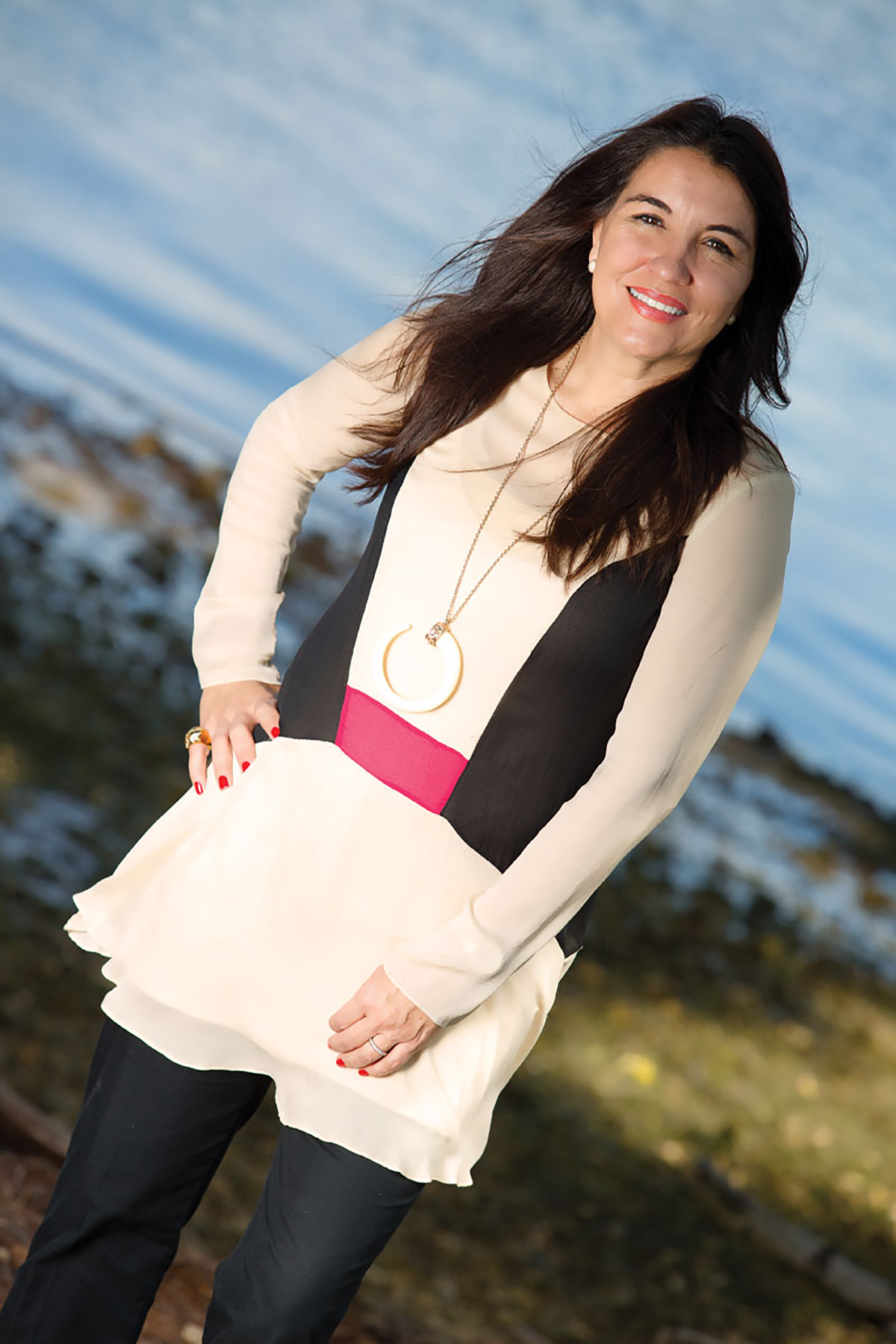 Michelle Shurtleff
Great Properties Itn'l Realty
305.299.2062
MShurt2910@AOL.com
PropertiesByMichelle.com
Connecting a buyer with the right home is only the first step, as Michelle Shurtleff knows well. "The real estate market is so fast moving, it's a big challenge taking a transaction from beginning to end," she says. With any number of things that can complicate the process, having an agent with solid experience can be a lifesaver. For Shurtleff, her 14 years in the business enable her to overcome obstacles as they arise. "I'm a solver, and in this market, that's a huge benefit for all parties involved in a deal," she says. Over the course of her career, those problem-solving skills have paid off, resulting in more than $80 million in sales and yielding plenty of long-lasting relationships. "It's a great privilege that my customers keep using me over and over again," she says.
Dream Home Musts: "An oceanfront view is so important — if you have a view, you always have the upper-hand."
Inside Tip For Buyers: "Patience and perseverance. The inventory is low, so staying on top of the market and having a great realtor is key. The one that gets there first wins."
Inside Tip For Sellers: "Make sure to price it right and keep it uncluttered."
Predictions For 2013: "My prediction is 2013 will be an even stronger year with many customers from overseas bringing an even greater demand than ever before."
Adriana Montbrun
Fortune Int'l Realty
786.277.3480
AMontbrun@FIR.com
Facebook.com/MiamiWaterfront
Adriana Montbrun is passionate about listening to client needs and dreams, and makes that her top priority. "Becoming a successful sales professional is a dream come true," she admits. "But it takes a lot of dedication, focus, discipline and a big sense of humor." Her background in Engineering, IT & Business Consulting provides a solid base for navigating the job's challenges. In the past year alone, she doubled her clientele, tripled her sales and significantly improved customer satisfaction rates. Among her most satisfied customers is one who walked into an open house she was running insisting he'd never pay the asking price for the view — only to turn and see two dolphins leap gracefully from the waters. "I had a contract signed in 24 hours," she remembers. When she's not hard at work, she unwinds in a uniquely Floridian way…underwater. "I'm also a Paid-Certified Open Water Scuba Diver," she reveals.
Dream Home Musts: "A nice dock, a deck by the ocean and a gazebo are nice. After that? A Jacuzzi overlooking the Miami skyline while in the distance sailing boats are passing by."
Inside Tip For Buyers: "Take your time to select the right realtor who will get you to the perfect deal — meaning someone who listens to what your goals and motivations are, so they work at your pace in sync with you and for you."
Inside Tip For Sellers: "Interview a couple of agents before you hire someone to sell your home, and make sure they answer these questions: How much would you sell my house for? How quickly will it sell in this market? What is your plan to get it sold?"
Predictions For 2013: "On one hand, for local residents interest rates are the lowest in recent years. On the other hand, Miami is in fashion and the world knows it. Properties are selling and will continue to do so."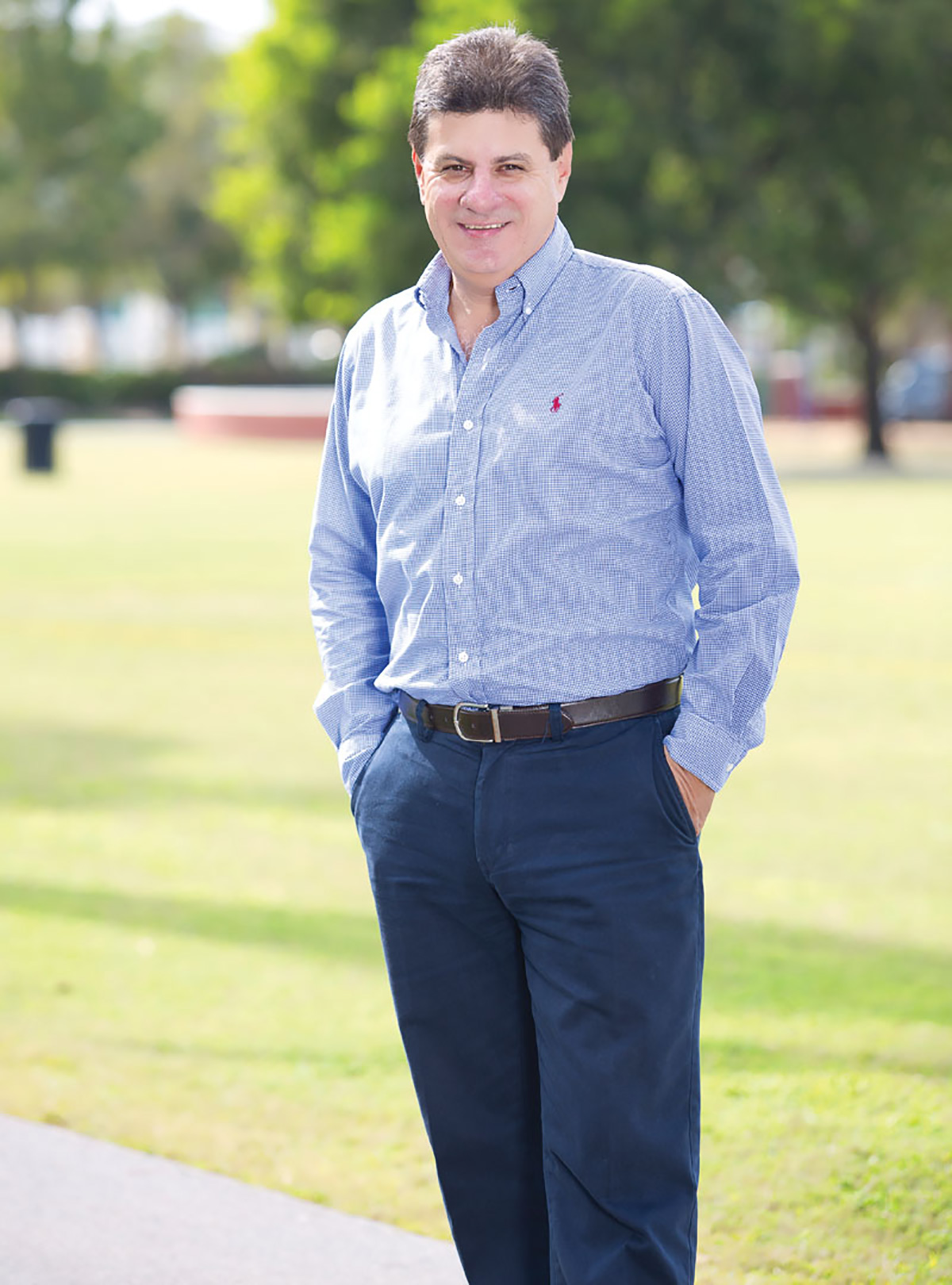 Jose Santivanez
Great Properties Int'l Realty
305.431.2966
JoseHomes@AOL.com
MiamiUSAHomes.com
Jose Santivanez goes the extra mile to get a great deal for his clients — or in one memorable case when making a complicated sale meant flying from Miami to Spain to get vital paperwork signed before the opportunity went south, an extra 4,000 miles to be exact. It's a commitment to extraordinary service that has paid off for the realtor, with 2012 clocking in as a record year where he managed to sell almost all of his listings. "I love helping sellers and buyers make the right decision with honest advice and effort — from marketing or showing the property to closing the transaction," he says. Santivanez particularly enjoys working with clients from diverse backgrounds and nationalities, showing them all the attractions South Florida has to offer including everything from great weather and beaches to rich culture and food. "I find it fascinating and rewarding," he says.
Dream Home Musts: "An oceanfront view in a prime location."
Inside Tip For Buyers: "Work closely with a full-time real estate professional, who can inform you with comparable properties, help make a reasonable offer, and guide you through the process of closing."
Inside Tip For Sellers: "Get acquainted with the market and decide on a sales price based on comparable properties and trends in pricing. Don't overprice it too high, as property will suffer in price and costs of maintaining property in the end."
Predictions For 2013: "We'll see a continued decrease in inventory in both condos and houses, continued increase in price in both sales and rentals, and the opportunity for new construction to offset the decrease in inventory and create more jobs and a better economy."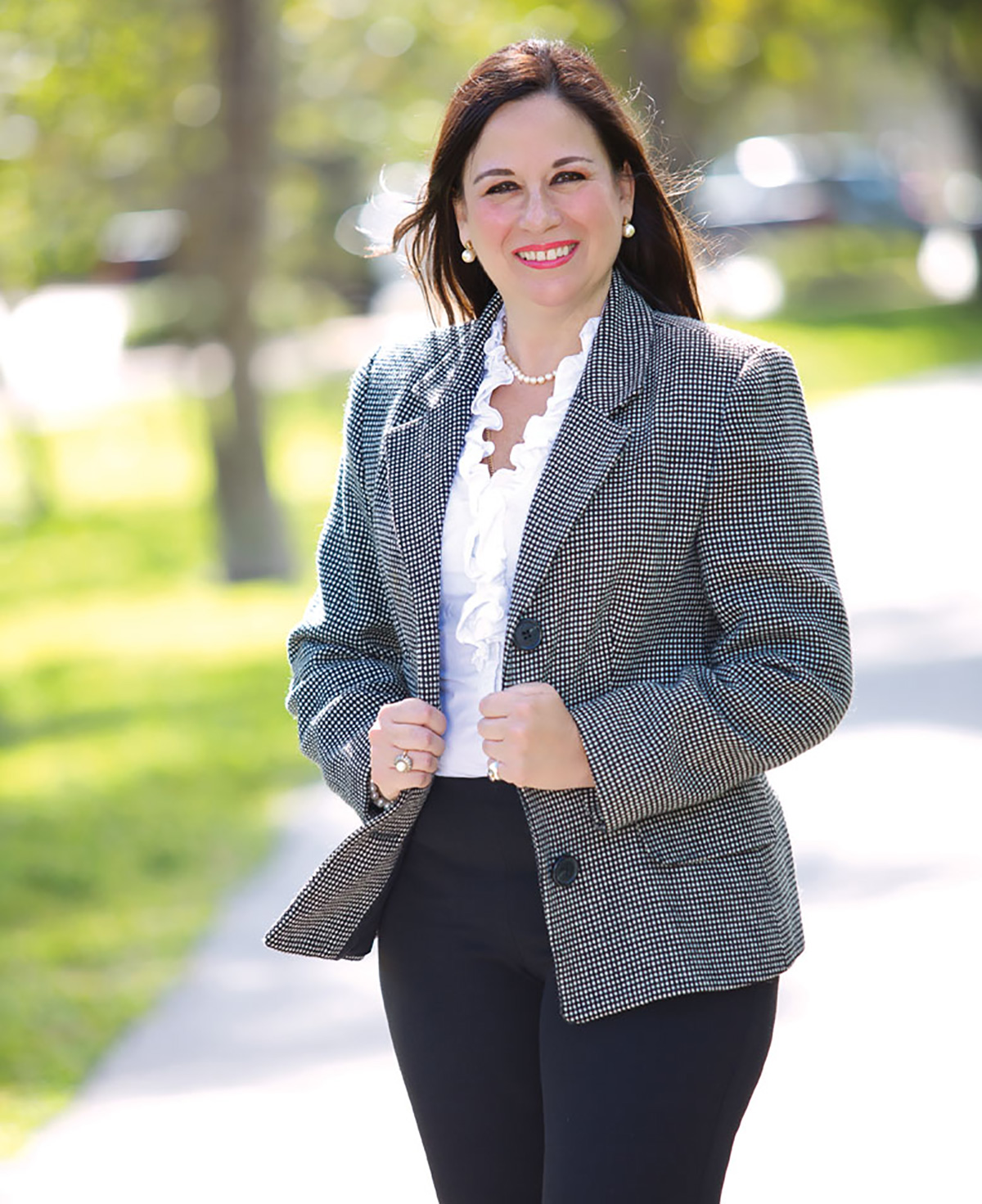 Vivianna Franchy
eRealty International
305.798.6010
ViviannaDeluxe@AOL.com
KeyBiscayneOceanfront.com
From working as an industrial engineer selling hardware throughout Latin America to selling alternative forms of energy to clients in South Florida, Vivianna Franchy's technical skills give her a unique advantage when working with clients. When she entered the world of real estate, she found a new way to deliver value. Her love for the job kept her going even when the crisis brought tough times in its wake. "The economic downturn forced me to seek opportunities where I hadn't looked before," she says. "It gave me a chance to innovate and creative." In response, Franchy founded Vivianna Deluxe, LLC, a company dedicated to providing property management services, and aiding clients in the management of the foreclosure processes. "As the real estate market begins to come back into top gear, I feel as though tough times have given me extraordinary insight on how to serve my clients best," she says.
Dream Home Musts: "Whatever fits my clients' needs is most of the time enough for me. As a resident of South Florida for more than 20 years, however, I confess I always seek for a little bit of green and a lot of blue."
Inside Tip For Buyers: "Think about what is really important to you so you can focus and prioritize. Dream about what you want to obtain from it, and then consult an expert to make it happen."
Inside Tip For Sellers: "Work with a professional. This will keep you realistic about your options and will help you accomplish your goals quicker and more swiftly."
Predictions For 2013: "A year full of work!"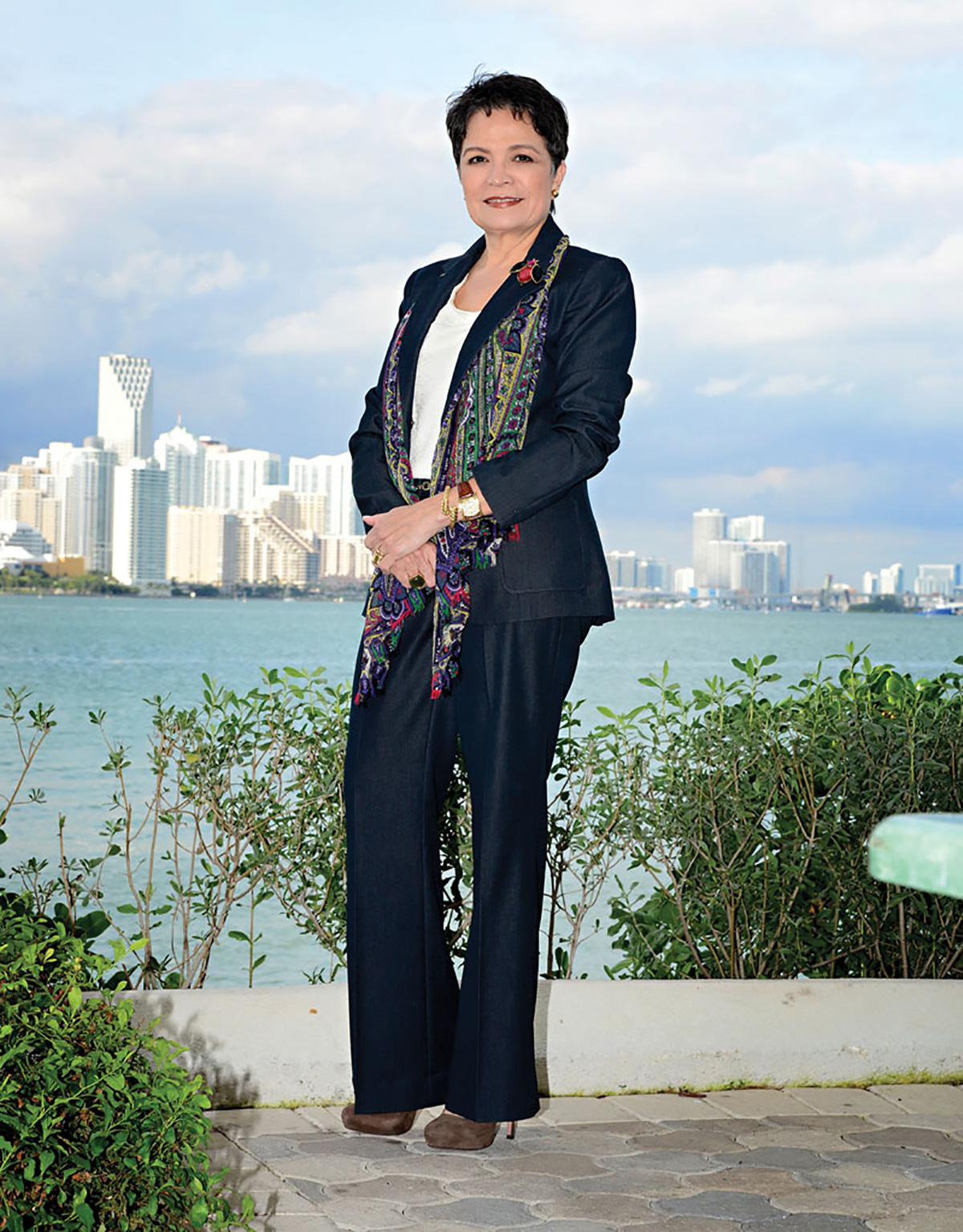 Blanquita Rivero
Cervera Real Estate, Inc.
786.385.3255
BRivero@Cervera.com
BlanquitaRivaro.com
When Blanquita Rivero gave up her familiar life in Venezuela for a new one in Miami, she knew the transition would be a challenge. But for the lawyer-turned-real estate agent, that wasn't a turn-off. "Challenges make you strong," she asserts. "You can overcome them by being professional, persistent and knowledgeable." Rivero can't emphasis the importance of the latter enough when talking about the world of real estate. "It's not simply buying or selling. It's more complex," she points out. "You have to be motivated to increase your knowledge on a daily basis and support your customers so they can count on you as a professional with profound understanding of the market and the process." Rivero is so certain that education pays off, she makes it a point to earn additional professional designations while constantly demonstrating an impressive commitment to detail, customer service and evolving expertise.
Dream Home Musts: "A perfect chef's kitchen — huge, with enough space to have gadgets and top-notch appliances, and a big table to gather with friends and family."
Inside Tip For Buyers: "Look for a real estate professional you feel comfortable working with, and listen carefully to their advice. It's their job to help yield the best decision."
Inside Tip For Sellers: "Price your property competitively. It's the real estate market (not the seller or the realtor) that stipulates the right price for a property.
Predictions For 2013: "The threat of the shadow inventory of distressed homes is receding. New construction and a reduced inventory make Miami a good place to be, with sales and prices up, and the length of time to complete sales down."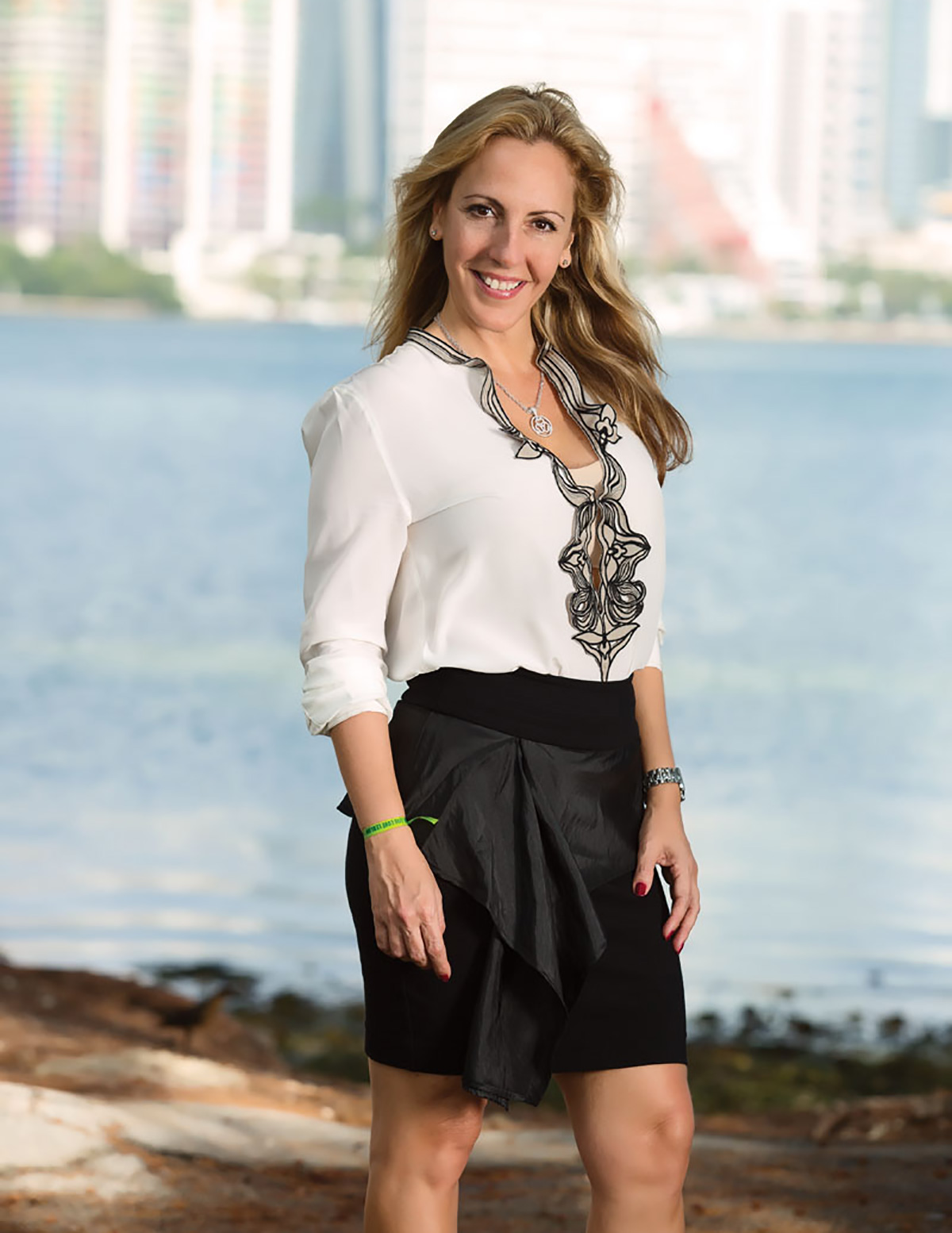 Kari Fernandez
Related Realty
786.286.2259
KariFernan@Gmail.com
IconBayResidences.com
With well over a decade in the business, Kari Fernandez has had a hand in the buying and selling of countless properties. But she's quick to tell you that her favorite is always the one she's currently marketing. "I'm really impressed with IconBay," she reveals. It's easy to see why: The latest offering from The Related Group, IconBay's residences all have water views and private elevators, as well as a sweet array of amenities and a choice bayfront location. With a background in business and administration, combined with fluency in several languages, Fernandez is uniquely positioned to impress clients with everything that life has to offer in the heart of the city. Those skills have helped her accumulate a stellar record, with over $90 million in sales in 2012 at IconBay and other Related developments such as MyBrickell and Millecento, earning her the title of "Top Producer" at the firm.
Dream Home Musts: "A waterfront view!"
Inside Tip For Buyers: "Location and price! For pre-construction properties, I tell buyers to look at the developer and their track record."
Inside Tip For Sellers: "If you want to sell, price it right and stage it…that's sure to work."
Predictions For 2013: "The South Florida market will continue to grow with buyers from all over the world seeking to invest at still reasonable prices within a secure climate. Plus, I think property values will continue to increase steadily because Miami is an ideal American city!"