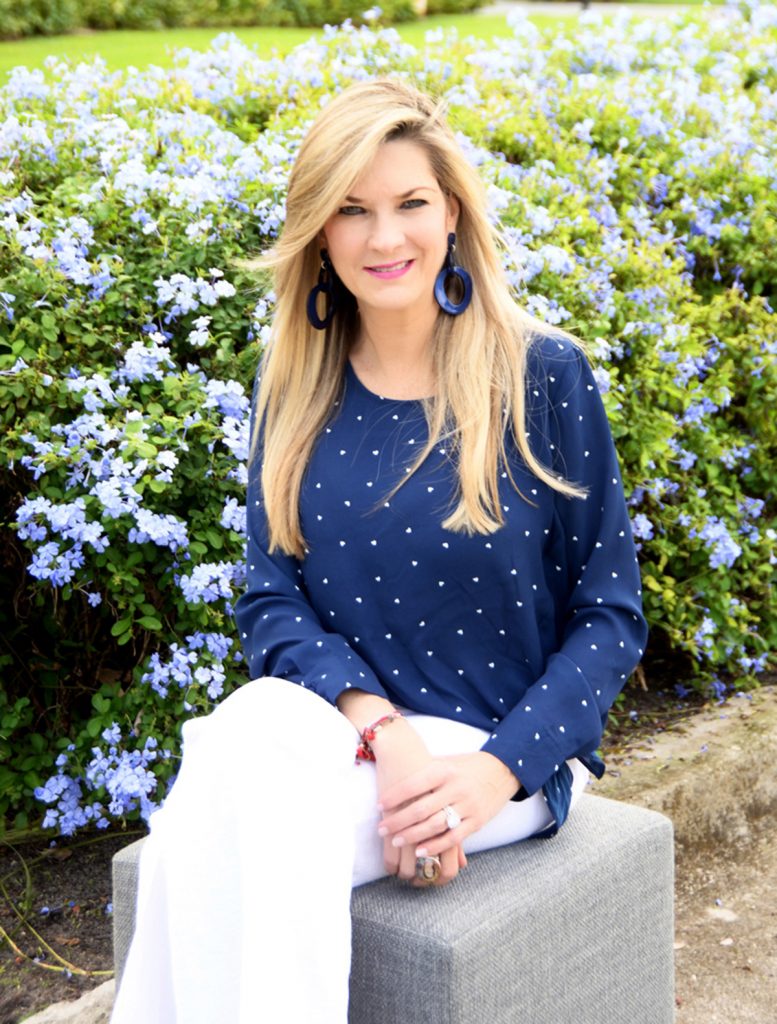 Brigitte Nachtigall
Great Properties Int'l Realty
305.710.9664
Brigitte@BNachtigall.com
BNachtigallProperties.com
"I'm very involved in different activities, like being part of the University of Miami's Parent Council. Those types of commitments and experiences make a difference."
It doesn't matter how many million-dollar homes Brigitte Nachtigall has sold over the past three decades, how many industry accolades she receives, or what kind of sales growth she posts during a year's time, she's always looking toward the future. "I always joke that after so many years in real estate that one day I'm going to write a book and it will probably be a best-seller," she says. "I have so many different stories and they are all wonderful. I have had to learn to go through many bumps along the way and at the same time, I've had many lucky strikes." One of her favorite memories is when she took a client to the roof of a house to show him the view and he ended up jumping in the pool all dressed up because he felt he was slipping off the roof and didn't want to take any chances. "We still laugh about it," she says. Nachtigall is half German, and as she says, "There's no way to hide the genes!" She's extremely organized, good at resolving issues and getting things done. Highly social, she considers herself lucky that in Key Biscayne there are so many amazing realtors and there's fortunately plenty of work for all. "I have a wonderful relationship with my fellow realtors," she says.
Staying Ahead: "A smart realtor will do whatever it takes to evolve their business. I personally will get on whatever train I need to jump on in order to be up-to-date with technology and everything the future brings forth."
Smart Buyer:"Key Biscayne is a lifestyle. Invest in the memories you will create for your family. It's also a safe monetary investment — we are on an island and there is no more land around us to build more inventory!"
Always Remember: "Look at the comparable sales and what has sold and closed, not what is for sale."
Giulietta Ulloa
EWM Realty International
305.710.6620
Giulietta@Ulloa.com
GiuliettaSellsMiami.com
"I'm very social. I like to engage in several activities like dancing, outside sports, book clubs and traveling. Many of my clients come from those activities."
The Real Estate process involves many players: inspectors, lawyers, appraisers, etc. "Sometimes I feel like a conductor of a symphony, coordinating all the different players to make a successful transaction a reality," says Giulietta Ulloa. "At different points in the process, I need to be a buyer's advocate, an analyst, a business manager, a consultant, a negotiator and a marketer, just to name a few." Her 23 years of full-time experience has given this go-getter tremendous knowledge and market insight as well as life-long connections and friendships in the industry. "When I'm facing a challenging deal, I can leverage my experience and network to solve the transaction in the client's best interest," she says. "I like coming up with creative solutions to problems or issues, together with the desire to give the best possible advice to my clients." Best of all, she's ready for just about anything. She once gave a home tour to an old-fashioned agent at an open house and at the end they stayed chit-chatting. "I had brought bottles of Sprite and one of them was a vibrant green color; I thought it was a new flavor," she says. "After his first sip, we quickly came to the realization that the Sprite bottle I'd grabbed from home was my son's "party soda." It was quite the experience and good laughs were shared!"
Go Pro: "There are lots of realtors, but most work part-time. It's best to always choose a seasoned professional. It's vital to be in the right hands, to work with someone who can guide you all the way from start to finish."
Riding Waves: "Real Estate in South Florida comes in cycles. To buy in a buyer's market and sell in a seller's market is the smartest thing to do. It's recommendable to have a savvy real estate advisor to guide you through the real estate jungle."
Florida Lover: "Miami weather is awesome. I can do outside sports year-round. There are many delicious top restaurants all over. The variety of the many high-end buildings built in Miami gives a lot of options to a wide range of budgets."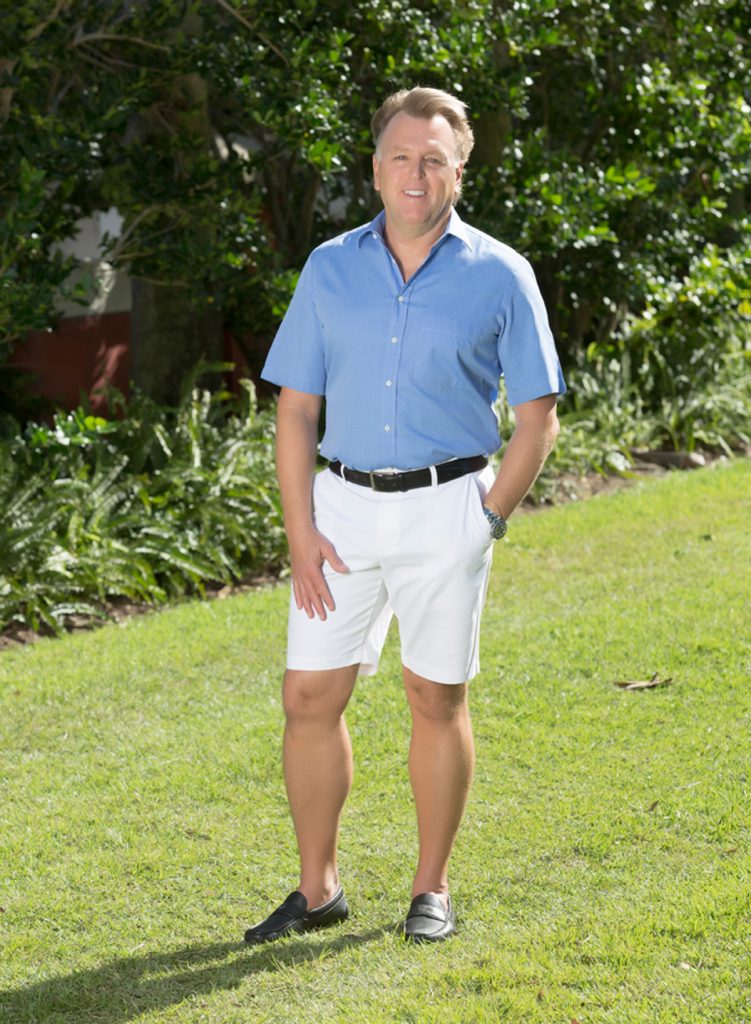 Doug Kinsley
Fortune Int'l Realty
305.215.5900
Doug@FIR.com
DougKinsley.com
"My financial background assists me in analyzing each property as both a possible home and an investment."
As a kid, Doug Kinsley loved to design and build homes with Legos. "I went to college during a recession," he says. "To obtain a well paying job, all the counselors recommended a degree in accounting. If I had not taken their advice, I probably would have been an architect. I admire interesting designs, both interior and exterior." While he majored in accounting, he specialized in taxation, developing valuable skills he uses daily. "I'm very detail-oriented and make sure everything is completed on a timely basis," he says. "On the flip side, I really enjoy the spontaneity of the business. Every day is different and you never know who you are going to meet and what to expect. Early on, he made a wrong turn and showed the wrong condo. "The front door was open and I proceeded to show the unit," he says. "Long story short, there were people sound asleep in all 3 bedrooms! We quietly viewed the entire unit, without disturbing anyone. When I let the listing agent know, she told me her listing was not furnished and it was impossible. That's when I realized I had showed a unit that was not even for sale!"
Notable Listing: "Several decades ago, I sold Mashta Point. The hook-shaped piece of land has water on three sides, a private lagoon and the most amazing bay, sunset and skyline views. It has to be one of the most unique properties in South Florida!"
Beyond Facetime: "A large part of my time is spent dealing with behind-the-scenes paperwork…from managing properties to organizing mailings and advertisements. Naturally, working directly with the customer is the most fun part of the job."
Staying Ahead: "Technology changes every day. I try to use the most up-to-date techniques to market properties for my sellers."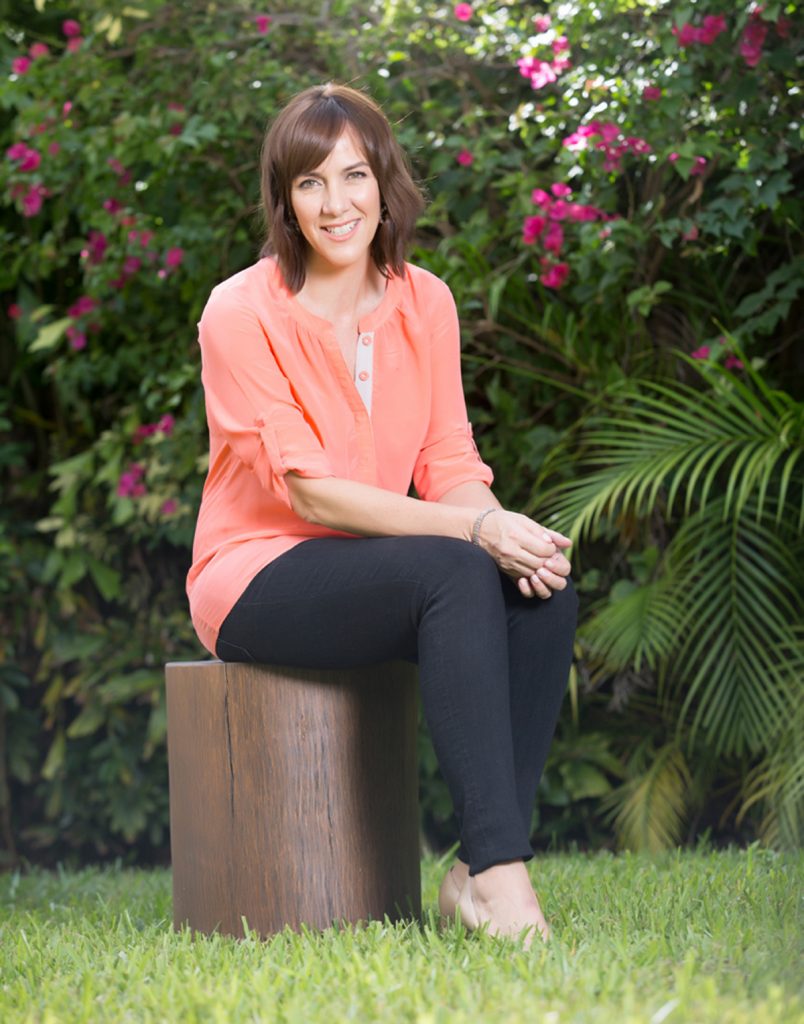 Pilar Mercader
EWM Realty
786.208.5407
Mercader.P@EWM.com
"I pay attention to the details to make sure that the purchase or sale process goes smoothly. A successful real estate transaction can be a win-win situation for both parties involved."
Like many top realtors, Pilar Mercader came to the profession from another industry, bringing that unique experience and skillset to her new career. "When I joined EWM Realty 8 years ago, I had worked in several cities within the U.S. as well as several countries in South America," she says. "I have a background in managerial roles in finance and consulting, which I use to understand the dynamics of real estate and to provide thorough recommendations to my clients. It also prepared me for the most difficult transactions and the most demanding clients." What's more, she's a strong believer in working hard and getting the job done. This includes investing time in understanding the market trends and the neighborhoods she works as well as visiting emerging areas in town. "A purchase or sale of real estate property takes time, dedication and attention to detail," she says. "I love giving 100%. One of my clients tells the story of how at one showing I accidentally dropped the keys into a rain gutter. I immediately dropped on the floor, took the lid out and started to fish for the set of keys. In the end, I managed to get the keys back. I showed the place to her and she ended up buying it!"
Looking Ahead: "When buying your first home, it's always a good idea to find a place that will satisfy not only today's needs but also those of the next 5 years."
Coordinating Life: "When you already own real estate and you wish to change homes, the question about timing always comes up. Everybody wants to align a sale and consequent purchase. There are several strategies for doing it right. I can help. "
Investment Strategy: "The investor in real estate should have a clear idea of his or her investment horizon and his or her appetite for risk and return. Depending of the state of the cycle, the business of flipping property in the short-term could be risky and costly."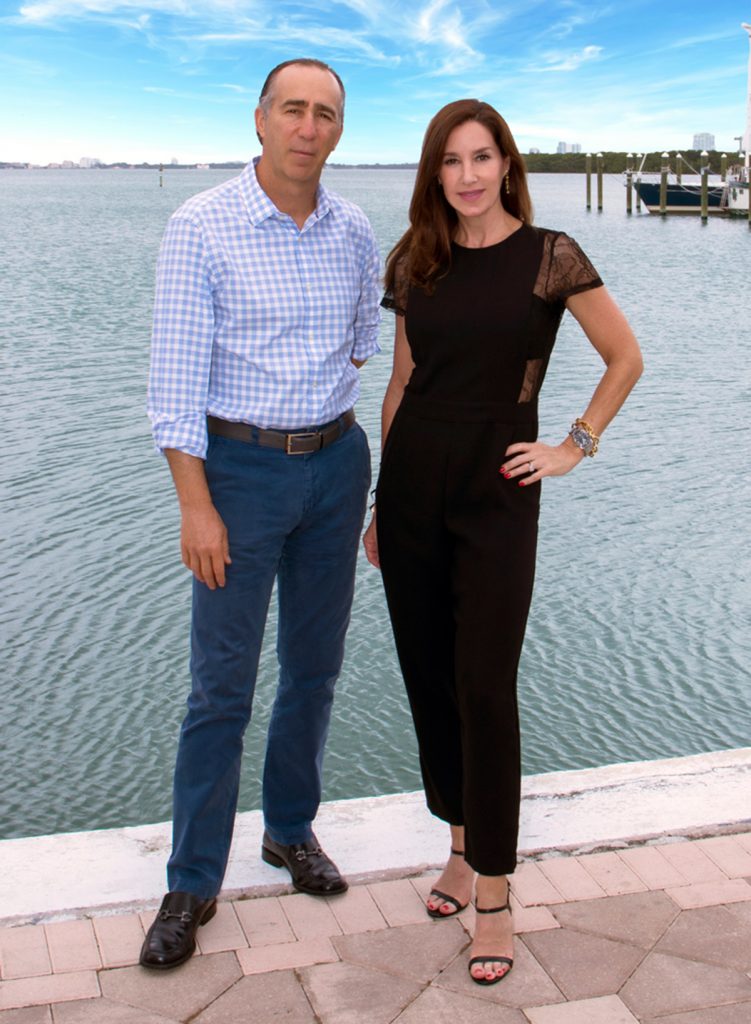 Daniel Gaviria
Great Properties Int'l Realty
305.582.4800
DanielGGaviria@Hotmail.com
DanielGaviriaRealEstate.com
Ana Somarriba
Great Properties Int'l Realty
305.215.1686
SomarribaAna@Hotmail.com
GreatPropertiesIntl.com
"I will tell a buyer that a property might not be an ideal investment. Making a quick sale just to earn a commission is not an option if the purchase will not be a good investment to the buyer."
With almost 50 years of real estate experience combined, Daniel Gaviria and Ana Somarriba get the most notable listings, such as 100 Cape Florida Drive. "This property is unique because it has an L-shaped dock that can fit 2 yachts and backs into Pines Canal, allowing for absolute privacy," says Somarriba. "The pool and backyard face the protected mangroves, and no structures will ever be built there. Very few canal-front homes in Key Biscayne can boast this unique feature." Gaviria founded Great Properties Int'l Realty in 2007. From a young age, he liked being around people and saw himself working in a field that allowed him to be sociable and friendly. With an MBA in Finance, he's the team's numbers guy; tough and determined to get his clients the best deal and the most money on the table for his sellers. While Somarriba is equally focused on details, she balances Gaviria with her creative background in Marketing, which she uses to promote properties at the maximum exposure possible. "The most fun part of this job is the daily interaction with so many people," says Gaviria. "From listing a property for sale, to searching for a property for buyers, there are countless people involved. It takes a team working together — from attorneys, marketers, web designers, appraisers, lenders, repairmen and even cleaning services — before a closing takes place. Having all these contacts that you can trust to help make the process efficient is a big plus."
Buyer's Market?: "The next year will be unpredictable for real estate. Sellers might find themselves having to adjust prices a bit. But there will always be buyers willing to buy at a fair price"
Endless possibilities: "Miami will always be a very desirable destination for visitors and for people looking to settle down here or to purchase second or third homes."
Foreign Factor: "Miami will always be a positive draw for foreigners, especially from Latin America, who want to continue investing their money in real estate."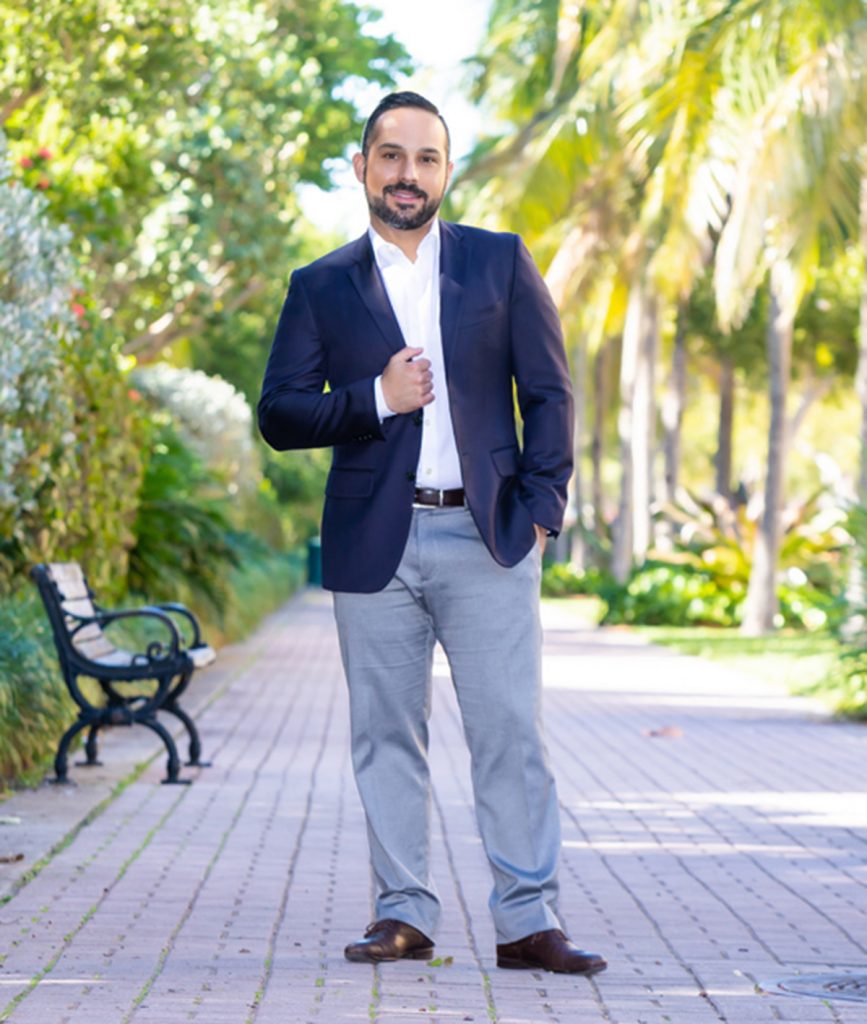 Lawrence Kelly
Fortune Int'l Realty
786.252.5656
LKelly@FIR.com
FIR.com
"Prior to becoming a licensed realtor, I worked in hotel hospitality which gave me the fortitude to handle real estate — both industries require patience, communication skills and attention to detail to help ensure your customers have an enjoyable experience."
Real estate comes naturally to Lawrence Kelly. "I was born and raised in Key Biscayne and I've been a resident here my whole life," he says. "My mother Martha inspired my interest in real estate; she has been a realtor for 35 years." He once sold a unit to his neighbor, who decided to buy a unit in the same building and wanted to close and move during the holidays. "First, we had to wait for the seller to move and be approved by the building association of his new apartment," he says. "Ironically, my mother was going to move into my neighbor's old apartment. So, first the seller had to move, then move the neighbor into his new unit, and move my mother into my neighbor's apartment…all in one week! It was crazy! But after making that happen, I felt like I could do anything!" As such, he loves showings and the unpredictability and exhilaration of not knowing what you're walking into. "I can tell instantly from a client's reaction if they like it or not," he says. There's nothing like seeing their smile when they've found "The One." His clients and colleagues describe him as very ambitious, compassionate and relatable. "I would say my humor and ability to relate to anyone gives me a better understanding of a client's perspective and what he or she is looking for," he says. "I truly believe that if you genuinely care and go the extra mile, clients will always remember that and will reward you with their trust and loyalty — and hopefully referrals!"
Tech Savvy: "Mobile devices allow us to do our jobs on-the-go. We can sign contracts, send listings and exchange information from our phones, regardless of our location. It's a major convenience for everyone — particularly with foreign or traveling clients."
Techno Social: "Social media offers the capability to reach a wide audience locally and internationally. I lkeep my followers abreast of current market trends, closed deals and great sales or investment opportunities."
Island Living: "I think Key Biscayne is by far the safest and best investment in all of Miami. It is unique and like no other market. It may sound bias as I've lived here my whole life, but I believe it's the perfect place to raise a family."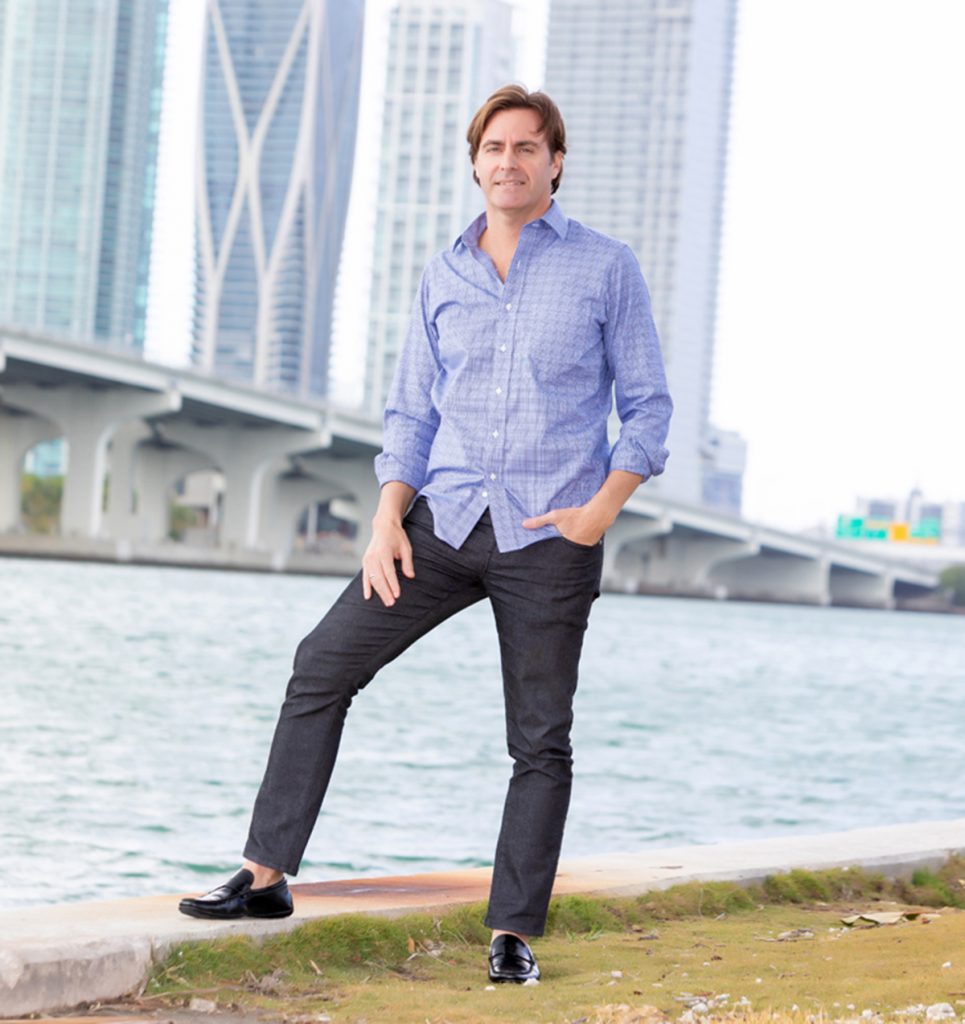 Cristian Gonzalez Black
Fortune Int'l Realty
305.775.3426
CBlack@FIR.com
"I must admit that I like picturing myself living in
all the great properties I get to sell — I put myself in the shoes of the buyer and look at each property from their perspective."
Cristian Gonzalez Black understands the unique characteristics and benefits of living and working in Key Biscayne. "This type of island living is what I call 'quality of life'," he says. "The beaches, the parks, the safety and local amenities, all just steps away from a metropolitan city like Miami — that's a luxury. I deal with customers from all over the world and each one has their own needs and reasons to move to Key Biscayne." When he's not busy selling, Gonzalez Black likes staying active — from playing tennis to running and bike riding, all the while taking advantage of everything the Key has to offer.
The scion of a family well-versed in real estate, he was in Miami on a tennis scholarship when he met real estate legend Al Martinez. "He took me under his wing and before I knew it, I was getting my real estate license and found myself accompanying him to show properties," he says. Whether working with the buyer or seller, this Top Producer at Fortune International Realty is an advocate for his clients, working tirelessly to promote their best interests. The high level of service provided by he and his team turns the potentially daunting home-buying and selling process into a pleasurable, stress-free experience.
Wise Words: "Live as healthy as you can and never judge, blame, shame or criticize anyone."
Dream Feature: "There's nothing like direct ocean views during the day and Miami's city skyline in the evening, or a waterfront home with a boat dock!"
The Right Timing: "Make your move when you really like a property. Don't think of what you lost. Go for what you want because it might be gone soon."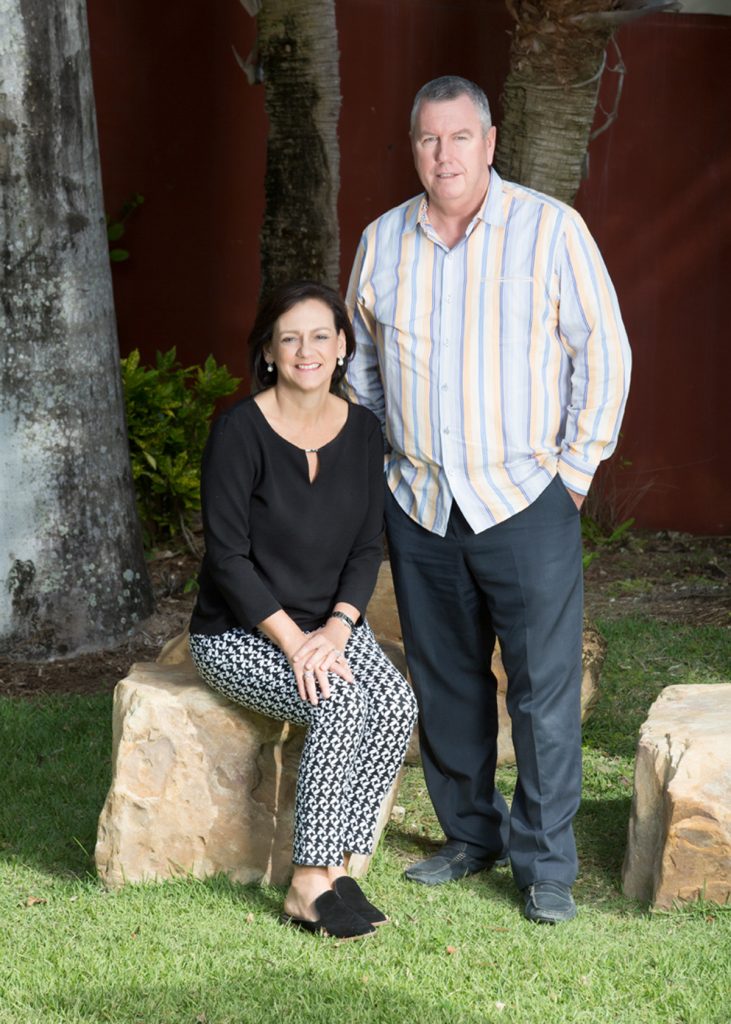 Thania & Robert Vernon
Fortune Int'l Realty
305.582.3761
TVernon@FIR.com
MiamiWaterfrontProperties.com
"I've lived in Key Biscayne for 35 years and been a Broker for 30 — I know all there is to know about the island!"
If the name Thania Vernon sounds familiar, it's because she has been a driving force in the residential development segment of the South Florida market for the last 30 years. Her heavyweight credentials include the sales & marketing for millions of square feet of newly constructed high-rise residential buildings, including mixed-use and condo hotel developments. As VP of Sales & Marketing for Fortune International, she oversees all aspects of the development process from inception. "I set up sales centers, staff sales and leasing departments, work with marketing & public relations personnel and oversee other processes all the way to the certificate of occupancy and closing stage," she says. "I've even sold entire buildings where all owners had to agree to sell." Vernon was raised in the Midwest, for which she credits her ability to make people feel comfortable. "Midwesterners are friendly," she says. "I enjoy meeting new people, learning new cultures, and finding common interests." She's also a stickler for facts and common sense, which translates to good real estate decisions. "Real estate is usually one's biggest asset," she says. "When you're buying or selling, it's important to put your trust in someone who has the experience to advise you the best way possible."
Know Your Market: "Key Biscayne is very diverse and South American dominant, so selling on the island is totally different than Miami Beach which is more Northeasterners and Europeans."
Insider Tip: "If you speak the language of a valet or doorman, there is a good chance they will let you pass, no questioned asked."
South Florida: "Nine times out of 10, the weather cooperates for showings. Where else in the country can you say that?"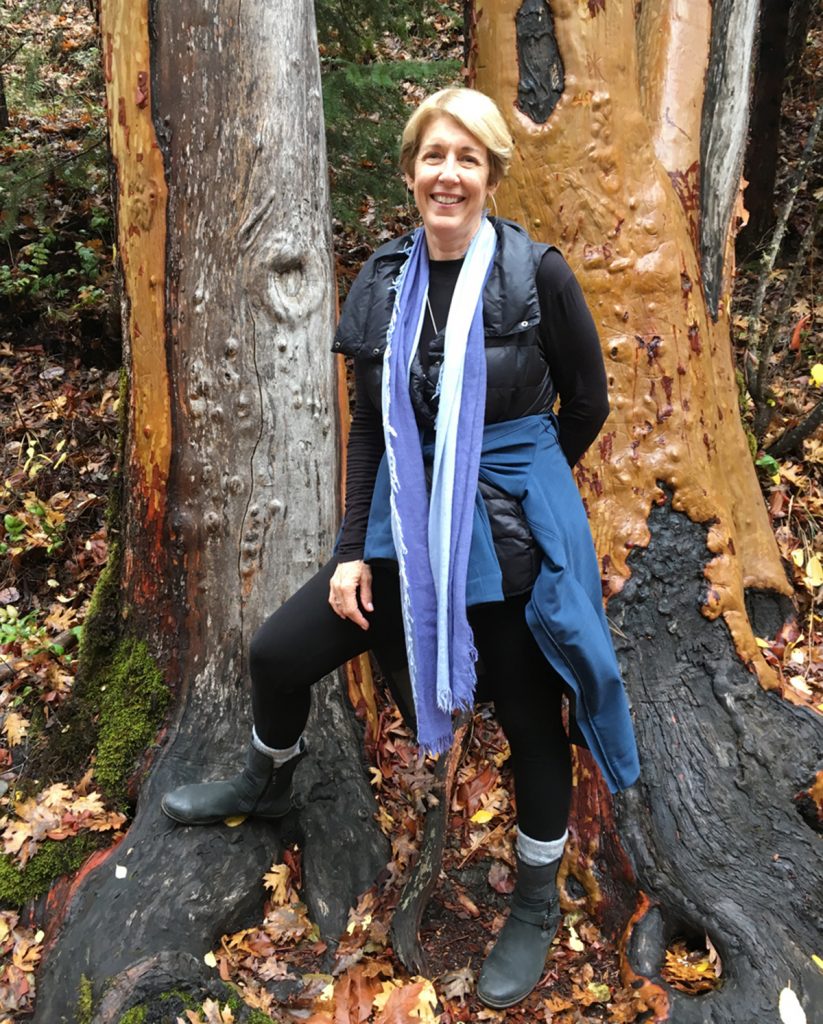 Kari Madera
Fortune Int'l Realty
305.439.3998
Kari@FIR.com
KariMadera.com
"I've always believed that in life and business, no matter what the circumstance, that good choices lead to good fortune."
Solution-oriented Kari Madera has been a realtor for half her life. Her accumulated knowledge about her craft, the properties and the community she serves allows her to handle any situation. "Coming from Hawaii, where the population is incredibly diverse, helped me adapt to Miami instantly," she says. "My passion for foreign languages as a child has also helped quite a bit." In addition to her market expertise, Madera is known for her dedication. "I'm always looking out for my clients' best interest, not my own," she says. "I tell them that looking down the road is always better than the quick sale now. A good investment should always be the goal." When she first arrived in South Florida, her background was in hospitality, which taught her a lot about dealing with diverse personalities and unique requests, all in a must-have-it-now manner. "The Key Biscayne Chamber of Commerce President said she thought I would be a great realtor so I thought I'd give it a try," she says. And the rest, as they say, is history. Which is no surprise, as her personality couldn't have been better crafted for the business: social, flexible, detail-oriented, determined, educated in the U.S. and abroad, multilingual and competitive with a love of negotiation. All the qualities for a successful career in real estate.
Buyers Rejoice: "South Florida is a better investment than ever these days. Great opportunities are available because of the price adjustments in the market."
Always Popular: "The Key Biscayne neighborhood has always been the best investment thanks to the U.S. and foreign clients who make up this incredible village. This area will continue to have fabulous weather, the best beaches, proximity to the airport, cultural activities, top hospitals, universities and more."
Key Details: "It's important to keep all the facts in mind when buying. It's wonderful to find something the client falls in love with, but carrying costs, appreciation potential, etc., are critical."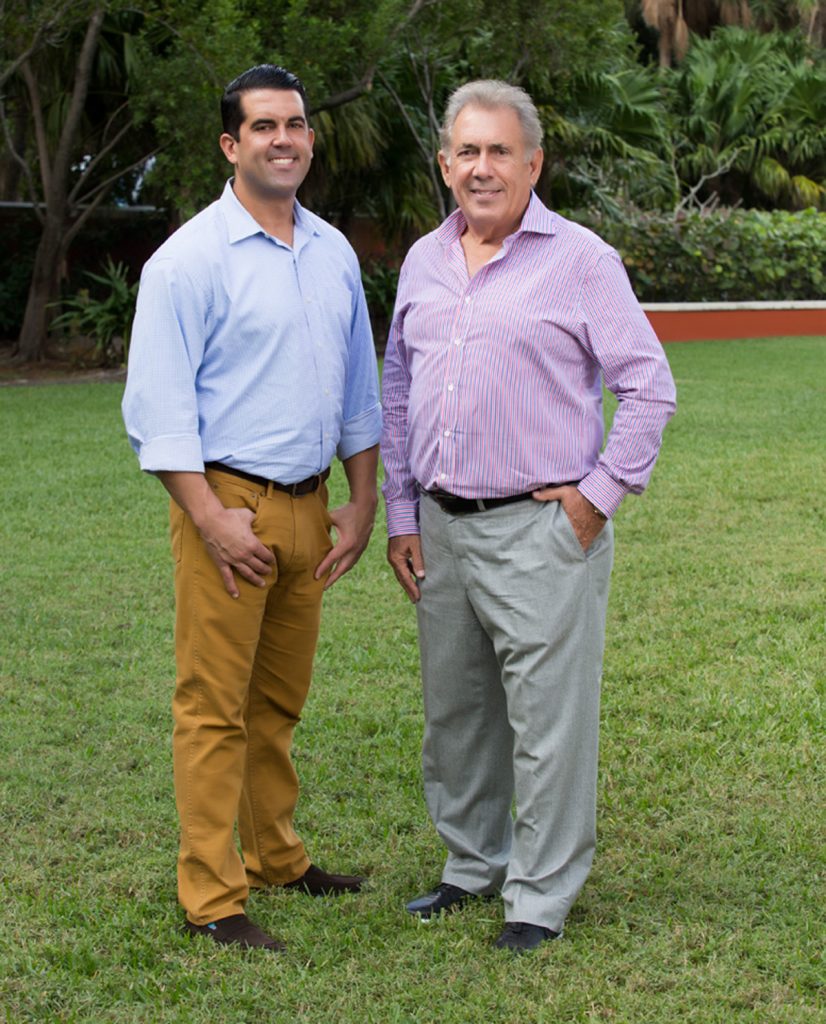 Victor & Carlos Coto
The Coto Group
One Sotheby's Int'l Realty
305.803.3059
Carlos@TheCotoGroup.com
TheCotoGroup.com
KeyBicayneToday.com
"My formal training is in Biology and Chemistry. These are two subjects which I taught for several years. Therefore, in a way, my approach to real estate is very analytical."
Carlos Coto never thinks of himself as a salesman. "I hate salesmen who try to pressure me into buying something; therefore I stay away from doing this," he says. He also only recommends properties that he would buy for himself or recommend to his children and family. "If a client wants to buy a property at a price I don't agree with, I present my reasoning behind not recommending it and then we proceed," he says. These strong values have gained him a wealth of loyal, satisfied clients. One example starts out with a winter rental to a sweet and very demanding elderly woman. She later introduced him to her son, to whom he ended up selling an outstanding apartment. Later, the son and his family realized that Key Biscayne was a fantastic place to live so he sold the apartment for them and then moved them to a wonderful bayfront house. "This type of chain of clients fulfills me personally as well as business-wise," he says. Both his daughter, Claudine Knautz Coto, and his son, Victor Coto (pictured here), grew up in Key Biscayne. After going away to college and business school, they both decided to join him at The Coto Group and have been helping evolve the business ever since.
Childhood Perspective: "As a youth, I remember being curious as to what the price of real estate was in Miami and Key Biscayne vs. those I remember my parents discussing when they were building their own house in Havana prior to having to leave it behind."
Superior Lifestyle: "This area makes a great investment because it doubles up as a fantastic place to call home. Travel connections are great and getting better. From Miami, you can travel direct to almost any place in the world."
Worldwide Recognition: "When I travel and people ask "Where are you from?" their eyes always light up when I say I am from Miami. Everyone in the world knows Miami now and it seems everyone wishes to visit and/or live here!"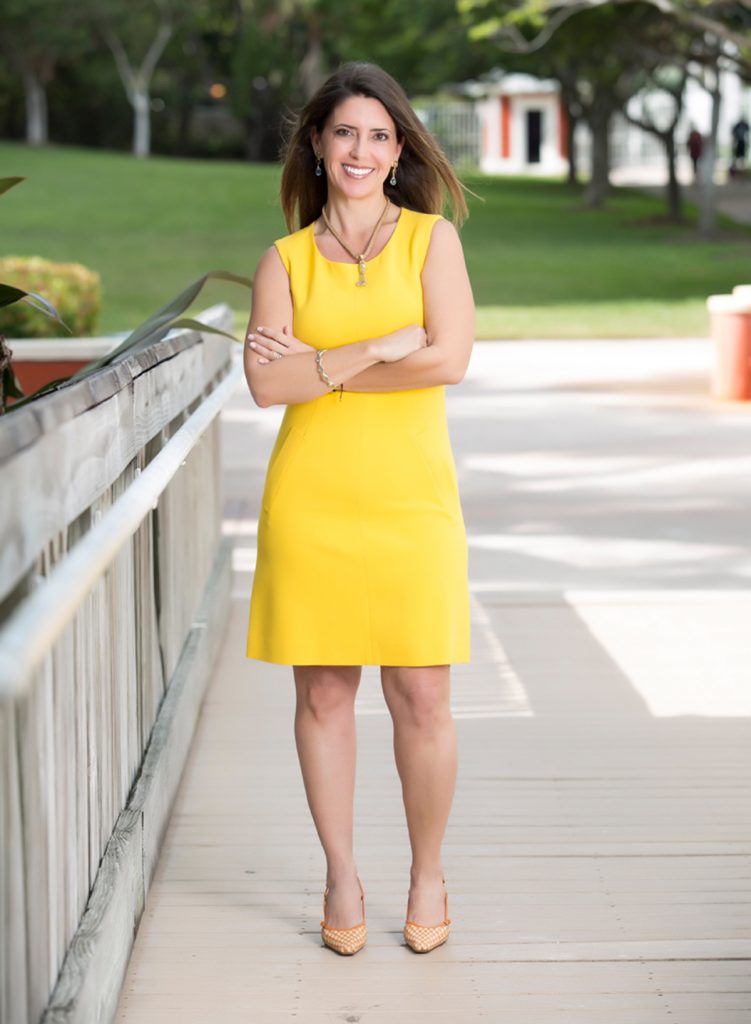 Claudine Coto Knautz
One Sotheby's Int'l Realty
305.389.6229
Claudine@TheCotoGroup.com
TheCotoGroup.com
"Sotheby's challenges us to innovate, and we are doing just that as we continue to evolve into the future."
Claudine Coto Knautz is a real estate data guru. At any given time, you can ask her stats on the market, a specific condo, or single family home and she will be able to tell you the latest; what has sold and what's the best opportunity available. "I learned a long time ago, in the corporate world, that one should always have important data top of mind," she says. "I'm always prepared in order to make the best of any opportunity that comes my way." An excellent example is when she represented the buyer on the highest-priced sale at The Ocean Club and negotiated aggressively on the their behalf, striking a deal at 20% below asking price. "My client got a great deal," she says. Some agents will tell you that the real estate market is slow. Not for The Coto Group. They have been hard at work selling and leasing. "Sotheby's is the undisputed leader in luxury real estate and The Coto Group is honored to be among the 25 top producers for ONE Sotheby's across South Florida," she says. "That's quite an achievement!" Presently, she and her team are working on marketing initiatives that will further The Coto Group's leading position in South Florida real estate.
City Lover: "South Florida is on the rise with worldwide appeal and it's exciting to be a part of its growth. From exploring new dining hotspots in Wynwood to attending New World Symphony performances and visiting PAMM — every day, there's more to soak in."
Business Side: "Technology and healthcare industries continue to grow in South Florida. The new Miami Cancer Institute is the only cancer center worldwide offering every single type of radiation therapy. This will continue to spur demand."
Bonus Dollars: "South Florida will be attracting even more U.S. buyers given the tax reform. We are one of only 7 states with no state income tax."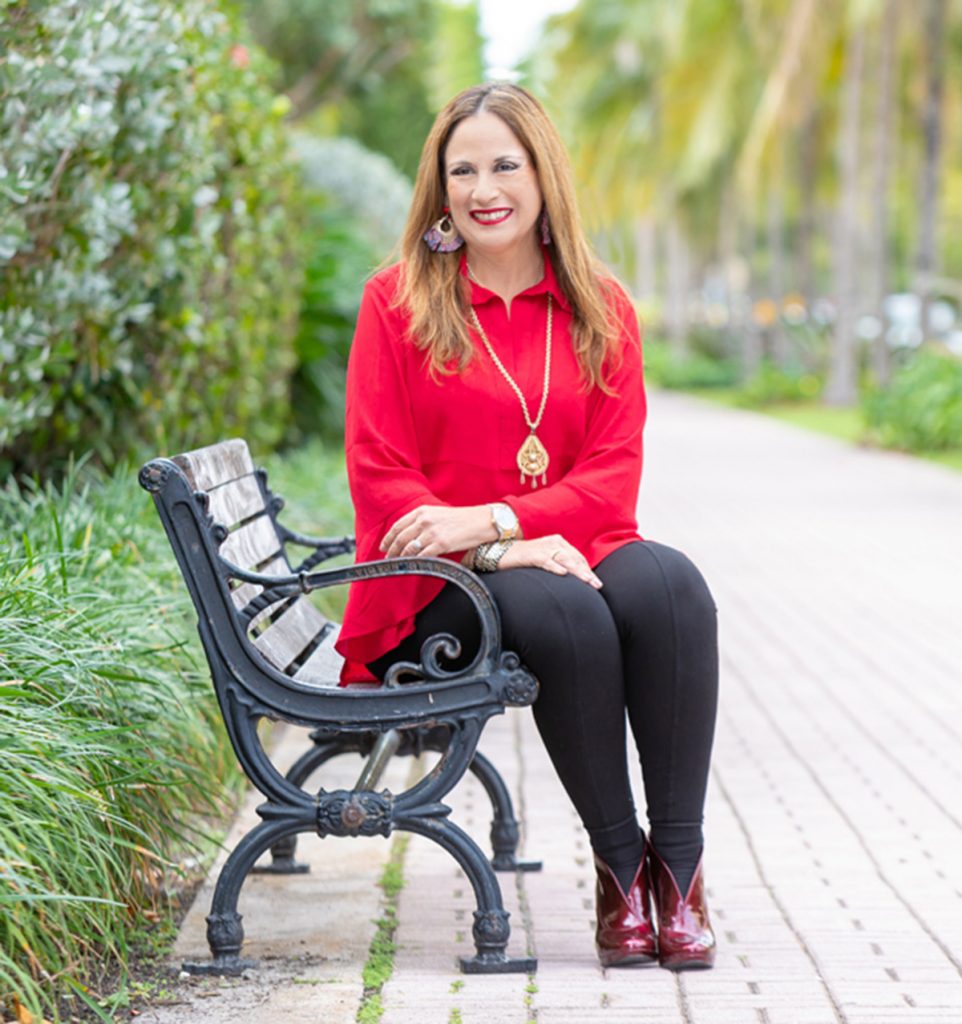 Vivianna Franchy
E Realty International
305.798.6010
ViviannaDeluxe@AOL.com
KeyBiscayneOceanfront.com
"It's important to always have a sense of the big picture and to realize that everything is interconnected so that the desired results are realized."
For Vivianna Franchy, there are few things more rewarding than helping clients achieve their dreams of home ownership and helping them build their financial portfolios. "I believe that the great difference between being a 'realtor' and becoming a 'professional realtor' has to do with having a well-grounded personality and the capacity to work hard and bring to the table the sales skills acquired throughout my professional years," she says. "I'm a highly trained individual with a degree in Industrial Engineering and an MBA, and, in addition, I also have a strong desire to service others, with a high level of ethics and a strong commitment to make things right." Her strong entrepreneurial spirit is backed by her high level of responsibility, which, in turn creates a sense of accountability and complete dedication to the process of the sale from start to finish. "In this business, nothing shall be overlooked — this is the key to success". In addition to her thriving career as a realtor, she started Vivianna Deluxe, LLC, 9 years ago with the sole purpose to provide clients with a full array of real estate concierge services for those who locally cannot attend to their properties. "It has proven to be a very good value proposition for my clients," she says. "I'm here to serve them, and most importantly, to serve them again and again."
Smart Buyer: "Now is the time to maximize on the city's growth. As a buyer, make sure to choose a realtor that you can trust will educate you on the options provided by the market, in a city that is becoming one of the most vibrant in the US."
To The Seller: "Make sure to choose a realtor that will become your true partner in helping you accomplish one of the most important tasks you will do, when entrusting the sale of your property."
Driving Force: "I'm at the forefront of everything that I do, I'm a professional and the owner of my own destiny. As a realtor, I never forget that when working, I'm not only buying or selling; I'm making dreams come true!"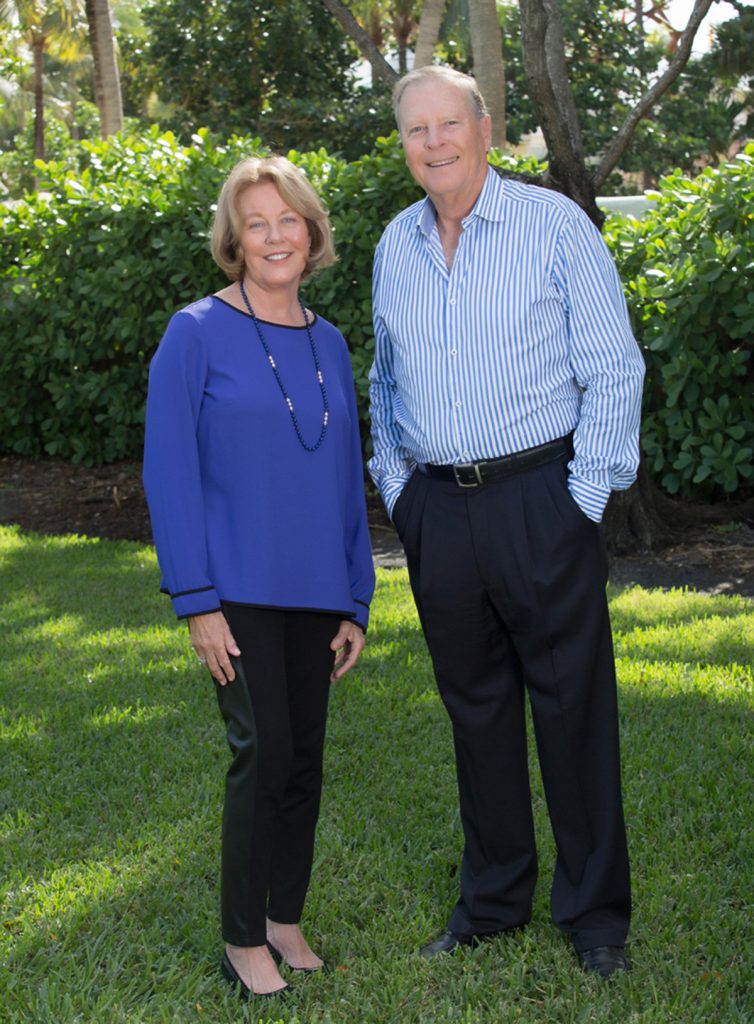 Joan McCaughan
Coldwell Banker
305.775.8230
JMcCKB@AOL.com
KeyBiscayneUSA.com
Carlos Mandiola
Coldwell Banker
305.724.7989
CarlosMandiola@Gmail.com
KeyBiscayneUSA.com
"A home purchase is an important milestone in a family's life, so being able to successfully find a property that matches their needs and requirements is very fulfilling."
When Joan McCaughan says that she has a successful track record, it's a serious understatement. The numbers tell the full story. With over 25 years full-time in the field, this Miami native boasts an impressive career sales volume of over $450 million. She has been a top-producing Chairman's Club Member since 1995 and is an International President's Premier Member. So what's the secret to her success? "I'm a hard worker with ethics," she says, referring to her reputation for integrity and honesty in South Florida. "I pride myself on my dedication and candor." From a young age, Carlos Mandiola had an entrepreneurial mind, finding many ways to earn money. For example, he would buy fruits from local farmers and repackage them to sell to different households. Later, as a teenager, he used his handyman skills to remodel homes. "Having a desire to control my own professional destiny and be my own boss is a trait I believe in and is required to be a top real estate professional," he says. Together, the duo heads a team focused on creating a pleasant buyer/seller experience for their local and global clientele, all while maintaining strong ties to the community.
Internet Advertising: "Home buyers starts their search online. Top placement on search engines such as Google, Yahoo and other websites is essential. This will maximize your exposure and bring a large number of potential buyers to view information about your listing."
Personal Touch: "Of course, technology alone won't sell your home. Face-to-face interaction provides the advantage to sell your home — and you won't have to worry about a thing!"
Local Knowledge: "Buyers should complete their due diligence in a timely manner. Inventory is increasing. Make sure you stay aware of the ever-changing market!"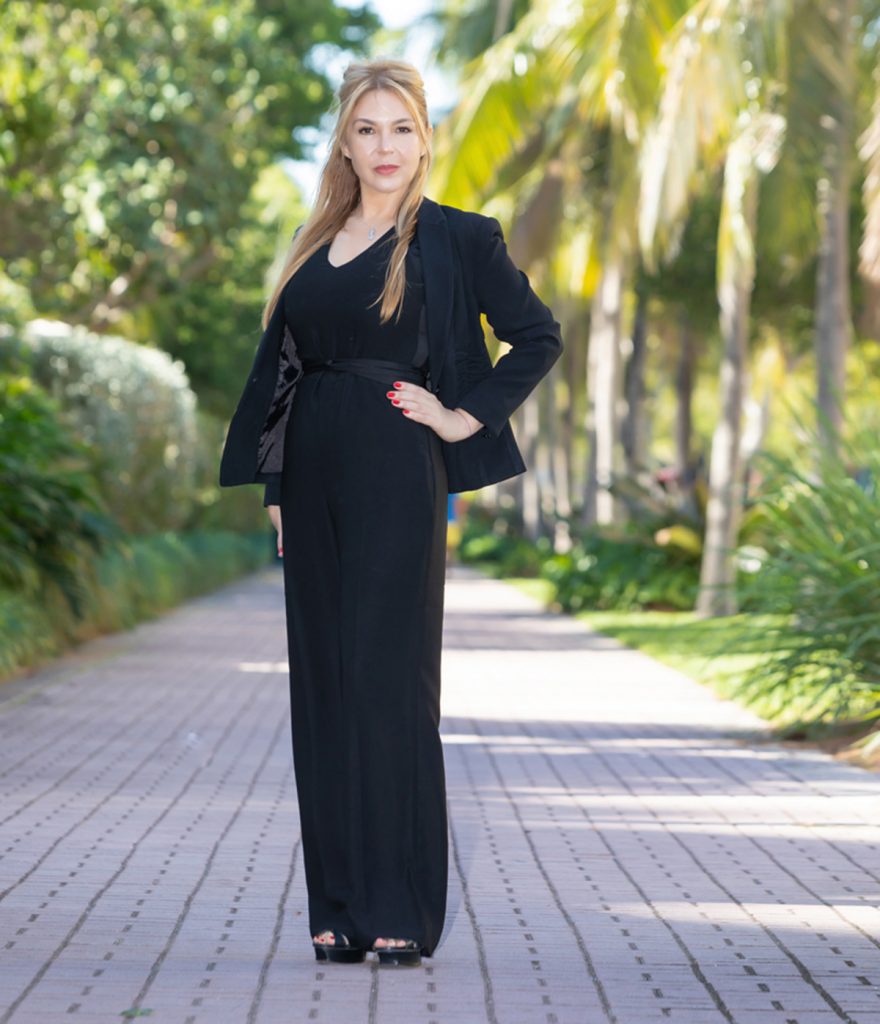 Allison Ortiz
ISG: Sales at Reach & Rise,
Residences at Brickell City Centre
305.244.5690
AllisonO@ISGBCC.com
ResidencesBrickellCityCentre.com
"Located in the heart of Miami, Brickell City Centre and its residences Reach & Rise have transformed Brickell in a way you must experience for yourself. Words would fall short."
The world's best developments have a desirable location, renowned developer, beautiful architecture, state-of-the-art amenities and a positive impact on the community as well as a top-notch sales force. "I'm very proud to represent Swire Properties and to be selling Reach & Rise, Residences at Brickell City Centre from its inception," says Allison Ortiz. "Being a part of this remarkable development and experiencing its step-by-step evolution, while growing with it is a gift and blessing I will forever treasure." A Miami native with over 20 years of experience in South Florida real estate, she remains enchanted by the fact that every city in South Florida is distinctively beautiful and carries its own character. "Whatever stage of life you may be in, there are so many elements in this region that can contribute to a strong sense of wellbeing and to a healthy lifestyle," she says. "It doesn't get any better." Her clients describe her as very honest, dynamic, dependable and resourceful. "I believe these qualities together with hard work and dedication are imperative to great service and being a great realtor," she says. "I strive to stay informed, on top of current market trends, open to change and always learning and growing in my field, which is a recipe for continued success." As such, she says she wakes up with an enthusiastic smile each morning, ready to meet people from all over the world while selling the city she adores.
Life-Changing Construction: "Swire Properties' vision of — and commitment to — the Brickell area, first with the development of Brickell Key, and now Brickell City Centre, serves as a perfect example of exceptional development."
Happy Employee: "I feel privileged to be a part of Miami's most spectacular development and grateful for our extraordinary success."
Wildest Showing: "Let's just say I was locked out on a balcony with buyers once!"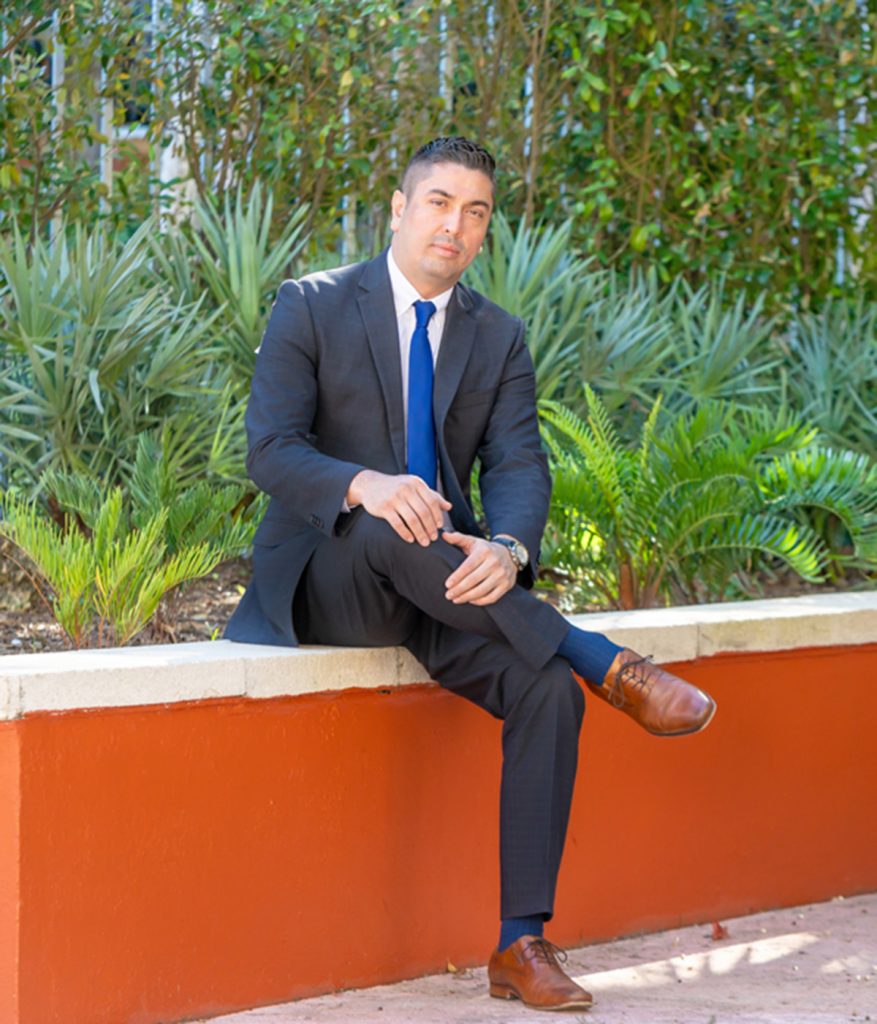 Daniel Castaneda
International Sales Group
305.904.0564
DCastaneda@ISGBCC.com
"Brickell City Centre is a representation of the Miami lifestyle and all that I'm passionate about when it comes to real estate."
Daniel Castaneda is very passionate about the product he sells. "My goal is to give my clients the opportunity to see Miami for what it really is," he says. "This city offers much more than beaches and condos with a view. I'm always striving for them to understand and buy into the amazing lifestyle that comes with owning South Florida real estate." As a kid, he always thought he was a great speaker. As he grew up, he realized that it's not so much the words you speak, but that you believe in what you are saying. "I trust that one can sell anything that they're passionate about." He is particularly proud to have worked with the International Sales Group for the past 5 years and represent the luxurious Reach & Rise Residences at Brickell City Centre. "I'm beyond grateful for the opportunity to work alongside Swire Properties every day on this incredibly unique development," he says. "Although there are many realtors with similar skills and experience, what sets me apart is the real-world experience I've gained by being a part of the international division at my company. This has allowed me to understand the different ways our clients think and operate, depending on what country they are from."
Why Swire: "Real estate development is the act of finding and buying land, creating new buildings or making improvements to existing ones. What makes one development stand out from the others is the vision and culture behind it."
Architectural Masterpieces: "When it comes to developing iconic and unique properties, one must use every single brick — not just to build walls, but to build cathedrals!"
Natural Amenities: "South Florida has the beautiful scenery and warm climate that creates the 'vacation' lifestyle that everyone appreciates. But what I like best is that it's home to so many different kinds of people, cultures, cuisines and entertainment options!"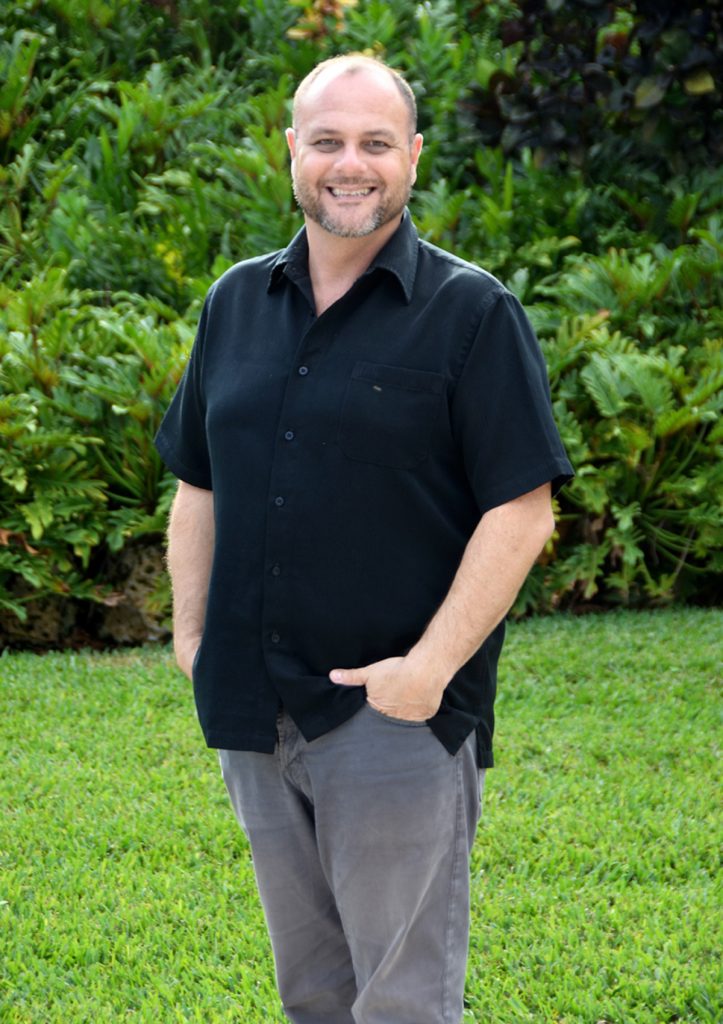 Jorge Boj
Great Properties International
305.803.6956
Jorge@JorgeBojPA.com
BNachtigallProperties.com
"Living and working full-time on the island offers a clear advantage in having crucial information on the latest transactions and current market conditions."
Jorge Boj makes the most of the Key Biscayne ambience by showing waterfront listings on a boat. "That's always fun," he says. "Plus, coming across a manatee or dolphins has helped to close deals." He came to the real estate industry with some heavyweight credentials. A Key Biscayne resident since 2002, he received his Master of Laws in Real Estate & Development from the University of Miami, the first step toward his current success. "I feel blessed to be able to work and live on this amazing island for over 16 years," he says. "I've had many notable listings, but the sale of 398 Harbor Drive this past year was very special to me. This is a unique piece of property since you have Biscayne Bay as your backyard — what I enjoy the most is watching the children swim and fish in the bay; it reminds me of my summer vacations back in Puerto Rico!" For Boj, each and every day is quite different — one day he's showing houses to high-end clients and the next day he's helping a client move out. "We deal with different situations and thus challenges every day," he says. "It helps that we have years of experience that makes each challenge easier to cope with." Being the oldest of 4 brothers, he developed an early trait for assuming responsibilities and quickly developed strong leadership abilities, two key skills that he uses daily in his professional life.
Support System: "Relax, my job is to worry about this for you. Through the years, we've develop a great amount of resources that not only helps us in the selling and buying of properties, but assists our clients."
Done Deal: "I let my clients know that their closing is my top priority — patience and perseverance are two of the qualities that I've developed over the years. Both are crucial to getting properties bought and sold."
Big Reach: "In this day and age, you never stop looking for the newest or best options to market properties or to reach the maximum amount of potential buyers — whether it means using the latest app or paying extra for the latest camera or drone."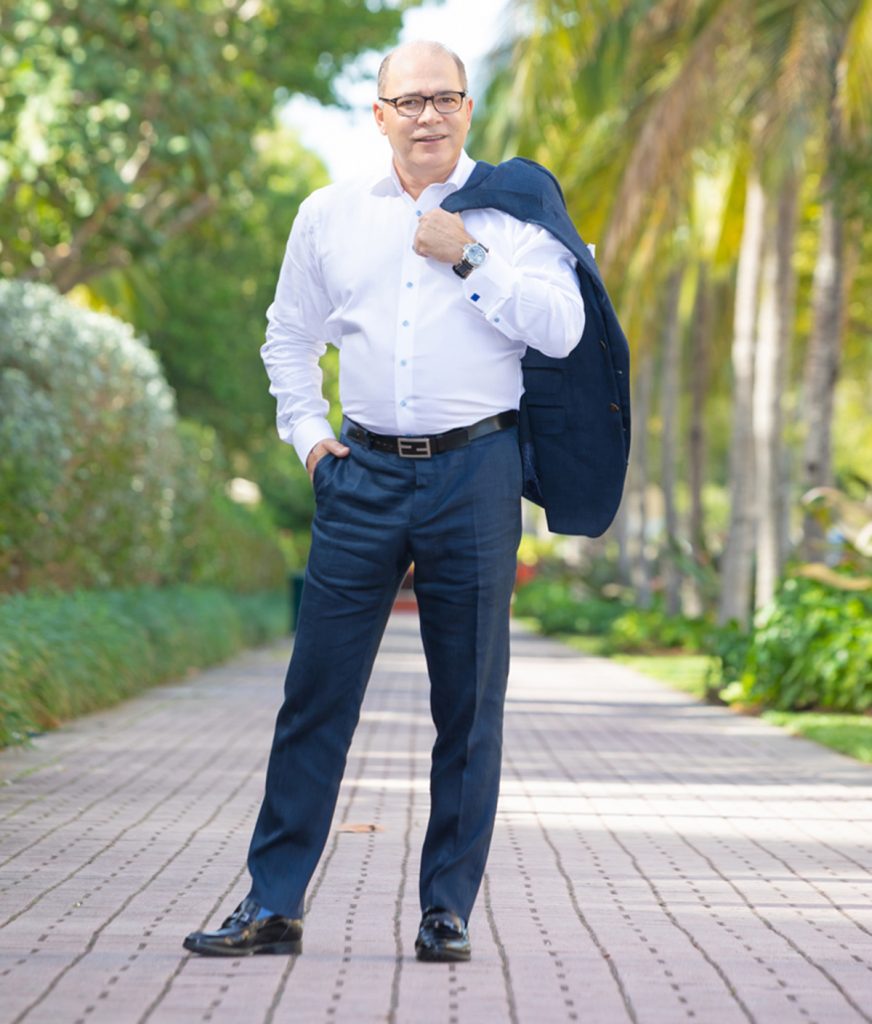 Joao Carvalho
Swire Realty
305.588.1867
JoluCarv@Gmail.com
JoaoLCarvalho.com
"Real estate is rewarding, but it's a 24-hour venue and definitely not for everybody. Just a few people have the ability to be very successful and I'm extremely humbled and proud of my success and achievements."
Referrals are the backbone of the real estate industry, but some truly stand out. "In my many years in the business, one of my most notable sales was when I received a call from a potential client who informed me that he was encouraged to contact me through his family since I had sold his grandfather his first home here in Miami," says Joao Carvalho. "Being able to lay a foundation where I sell real estate to the same family for many generations is exceptionally gratifying." He has also had his share of crazy showings. "In this condo madness that we have had here in South Florida for the past few years, I was able to combine a group of foreign families together from different parts of Brazil to go visit a few well-known developments," he says. "This resulted in multiple sales and new friendships." Another thing that he is particularly proud of is the fact that his whole family has gotten into the real estate business. His wife has been in the business for several years and their daughter, a recent college graduate from Northeastern University, plans on entering real estate as well. "It's essential to re-market and re-invent yourself all the time," he says. "I'm looking forward to having my daughter join me to refresh even more with her understanding of the new generation."
Top Developer: "Swire Properties, who first developed all of Claughton Island (known as Brickell Key) and recently finished the first phase of Brickell City Centre, focuses on maintaining their pristine legacy as a developer by presenting iconic projects to further improve South Florida."
Buy Local: "Miami, in my opinion, is one of the fastest-growing cities in the whole country. Now is the time to take advantage of our vast inventory and to top it all off, we're clearly in a great "Buyer's Market" right now."
Happy Resident: "South Florida is a melting pot of many cultures which makes it such a welcoming environment for any foreigner wanting to move here. Not to mention Miami's exceptional beauty, beaches and oceans. For a passionate boater like myself, Miami is paradise."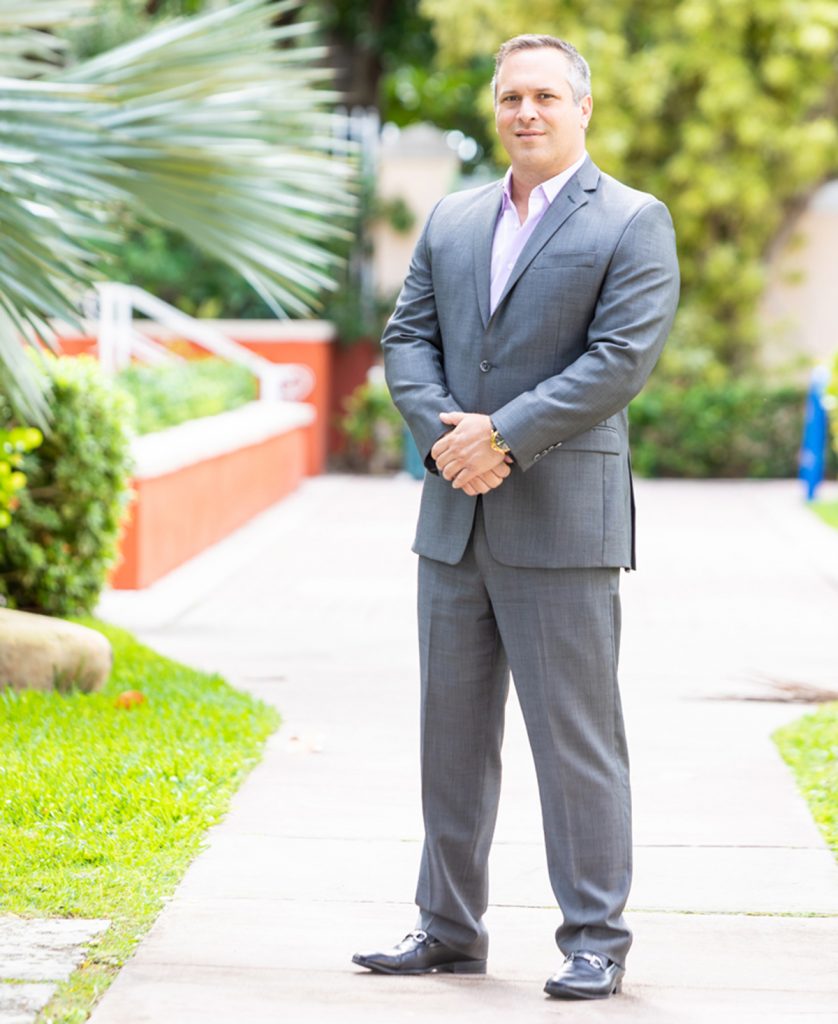 Phil Gutman
Brown Harris Stevens Miami
President
305.915.5879
PGutman@BHSUSA.com
BHSMiami.com
"Our approach is very people-driven. This is a business that thrives on longstanding relationships. To make that work, you need to have trust — it's about more than just hitting the numbers."
Brown Harris Stevens Miami may be a boutique firm in size, but the company has a big name, extensive reach and an impeccable reputation. "We stay this size by design so that we can offer a highly customized experience and a lot of attention to each buyer and seller," says Phil Gutman, President. "We have the reach and capabilities of any larger firm but with a more personalized approach. This is one of the reasons we have the best agent retention rate in the Miami market." Gutman started out 16 years ago in residential, working up to higher-priced properties with each sale and was able to get on the radar of a major developer. That encounter led to his new development sales career and then full circle back into residential. "It was a lucky break that resulted from being present, persistent and positive," he says. "I have had an incredible ride ever since. Working in a market that is as international and active as Miami affords you the opportunity to meet someone interesting every day. Plus, there are some beautiful and unique properties in Miami — both residential and commercial. I enjoy the different architectural styles, artwork, great views and new technology." Under his guidance, Brown Harris Stevens Miami stays on the cutting-edge as well. "Our agents tell us our comprehensive, far-reaching websites are one of the most valuable tools we offer," he says.
Coming South: "We saw an increase in buyers from New York this year with people citing higher taxes as a primary motivation. Expect that to continue and even see more buyers from other high-tax states."
Rich Influx: "We'll see more ultra high net worth buyers from more international markets. Miami has always been a desirable city thanks to lifestyle and climate, but we've grown culturally and gained more attractions, teams and events that draw the wealthiest buyers."
Land Grab: "New development is sprouting up in surprising areas. Developers are starting to look at locations they wouldn't have touched just a few years ago."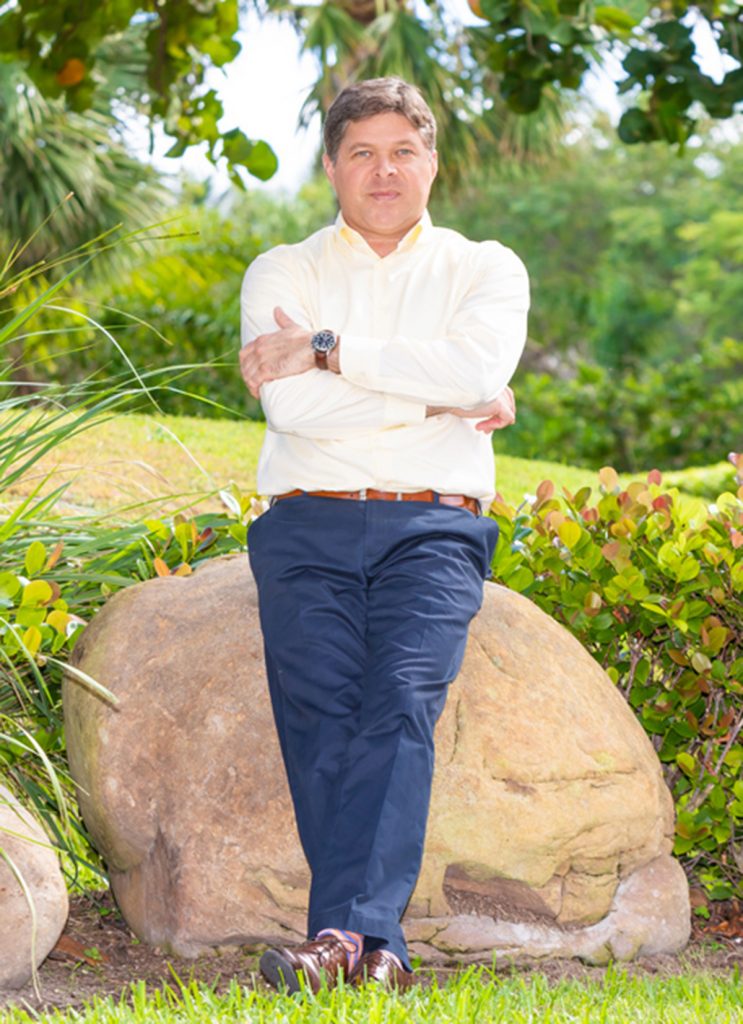 Spencer Raymond PA
The Spencer Raymond Group
@ EWM Realty International
305.951.5970
Spencer@SpencerRaymond.com
SpencerRaymond.com
"Dedication, analytical skills and the ability to control a negotiation lead to success in this business."
When it comes to real estate, Spencer Raymond started out behind the camera as the Director of Programming for a boutique television network based in New York covering Miami, Martha's Vineyard, Nantucket, Aspen, Vail, Telluride, Sunny Valley and in The Hamptons, where he produced a TV show featuring architecturally significant homes. "That planted the seed for my ultimate career in real estate," he says. Since then, Spencer has worked full-time in the industry for over 8 years. "I work every day and have a huge network of clients both locally and internationally," he says. "Even though it can be challenging, I love my job and meeting, helping and networking with people. I love the art of negotiation." What's more, he has big plans for 2019. "I've been building a team with partner Catarina Nene in Key Biscayne and expanding my reach," he says. In addition to his current website, he has two new sites launching in the next few months. He's also increased his advertising budget with online powerhouses Zillow, Trulia and Realtor.com in additional to EWM's 2,400 affiliated international partners. He's also hired a new production company to create short videos and home tours to give him an upper-hand in making sure his clients' properties gain the best possible exposure. As one of the Top Realtors in EWM's Key Biscayne office for several years running, Spencer believes his reputation and recommendations speak for themselves.
Buy Right: "As often as you have heard it, location should be your primary focus. You can renovate a home or condo, but you cannot move it to another address."
The Insider: "Work with a realtor who knows how to find the right properties, understands who needs to sell and knows where to get the best value for your hard-earned money. Personally, I have owners willing to sell at a fair price who do not have their properties publicly listed."
Changing Miami: "Whether it's helping them find their dream home, working with first-time buyers or marketing a new property and getting the best price for my sellers, it ultimately comes back to relationships."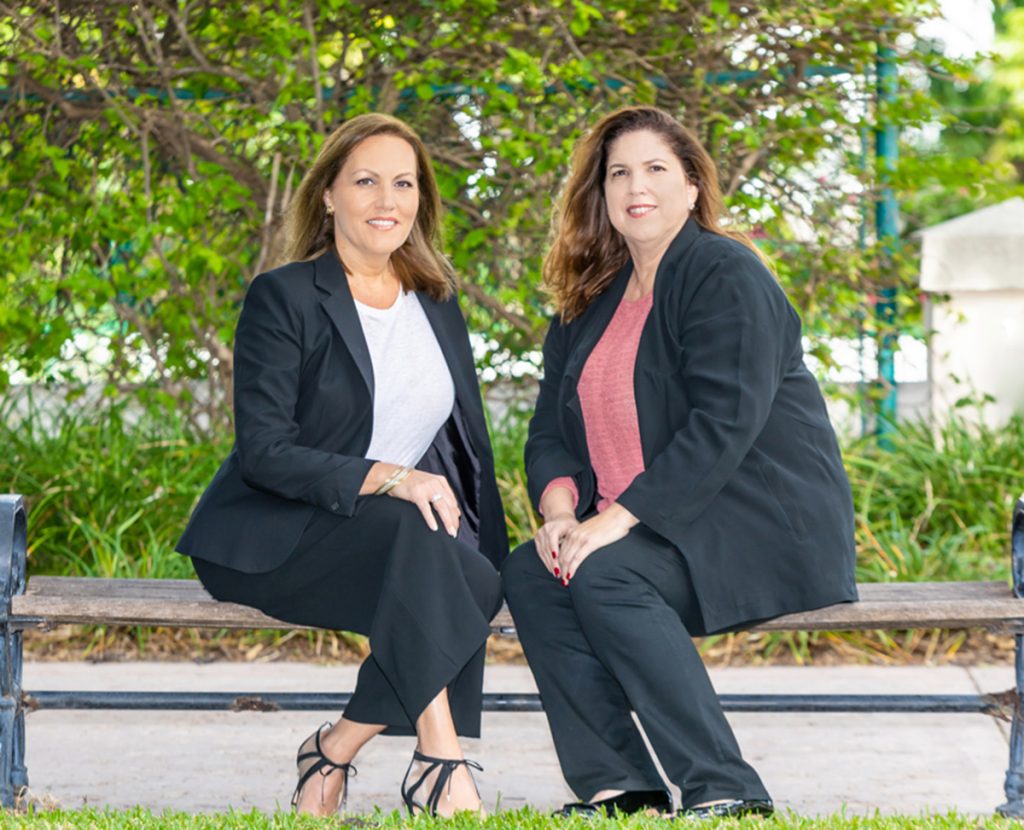 Jacquie C. Gallardo
The Evet Group At Brown Harris Stevens
786.473.3067
JGallardo@BHSUSA.com; BHSMiami.com/Jacquie
Alina Freyre
The Evet Group At Brown Harris Stevens
786. 473.3067
JacquieUniqueHomes@Gmail.com
"Our smile is our logo, our personality is our business card and how we leave others feeling after an experience with us becomes our trademark."
Jacquie C. Gallardo and Alina Freyre are known as the Evet Group, and with good reason. "We're always laughing in the office and we try not to take ourselves too seriously, while still keeping our eyes on the end zone," says Gallardo. "We also try not to say no — in fact, the word "evet" means "yes" in Turkish. We feel that every client will have specific needs and we want to do everything we can to accommodate that every time." A mother of 4 and a top real estate producer for the past 15 years, Gallardo started off 2018 closing on one of the highest-priced apartments in The Ocean Club. "That set my year off right," she says. The duo work tirelessly for their clients to ensure that they obtain their dream home or perfect investment property every time. For them, it's about building relationships that are going to withstand the test of time. "I enjoy being part of such a diverse and ever-changing business," says Freyre. "Along with selling a lifestyle that fits our clients; it's almost like being a matchmaker." Case in point: They had a showing this year that the prospects felt so at home, it turned into a social event with the seller. "Unfortunately, the prospects did not purchase the property," they say. "However, they referred us the client that actually did buy the home." The Evet Group has earned a strong reputation for always making sure the lines of communication are open, day, noon and night.
Investor 101: "Even though a client will do their homework online prior to selecting a realtor, it's important to select a professional based on their knowledge and experience of the area and community…but more importantly, you want a realtor that will listen to what you want."
Tax Considerations: "When purchasing a property as an investment, make sure that your agent is well-versed in tax strategies. There are many different possibilities and you want to ensure that every dollar counts.
Future Investment: "Try to utilize your real estate agent's knowledge not only when purchasing but also when looking into the future for re-sale purposes and maximizing the most profit out of your investment."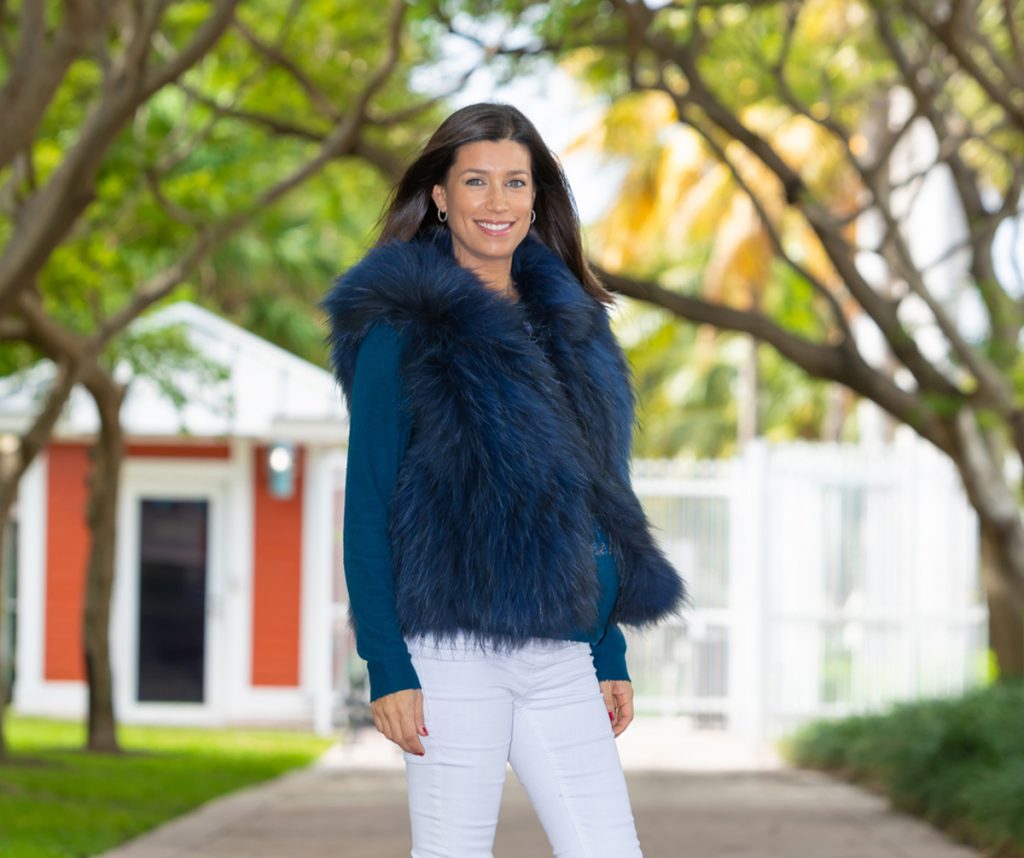 Elena Chacon
EWM Christie's Real Estate
305.606.5700
Chacon.E@EWM.com
EWM.com
"My background in finance means I'm able to process all the market information in a manner that helps buyers or sellers make truly informed decisions in terms of price."
Genuine Listening: "Understanding the needs of your clients is critical. It's not about you; it's about them! Being perceptive and helping clients get to their goal is essential."
Elena Chacon has had a lifelong love affair with real estate. "Since I was very young, I've enjoyed touring properties," she says. One particular memory stands out, when at age 14, she traveled to the U.S. and picked up as many home design and real estate magazines as she could get her hands on, preparing for her eventual first career in architecture, followed by a second career in finance before settling in to her current career in real estate. "I quickly discovered I actually appreciated the creations of other architects better than my own," she says. So she changed her major to Economics and worked as a CPA for over a decade in one of the biggest bureaus in Uruguay. "It was when I came to live in Miami that real estate came knocking," she says. Clients from her former job in Uruguay started asking her for investment properties and second homes and she soon realized that destiny had put her in the job she was meant for. "Helping people find their dream home or the perfect vacation home is something that I enjoy enormously and that makes me really happy," she says. Her clients describe her as being very responsible and detail-oriented. She not only helps sell and select properties, she also seamlessly guides the entire process from beginning to end.
The Overseer: "To have successful and smooth closings, I feel it's crucial to be on top of every detail of a transaction and follow-up with attorneys, CPAs, banks, appraisers and everything else that goes into closing a deal."
Seller's Bonus: "I have a knack for finding all the unique advantages of a property, which comes in very handy, especially when representing a seller."