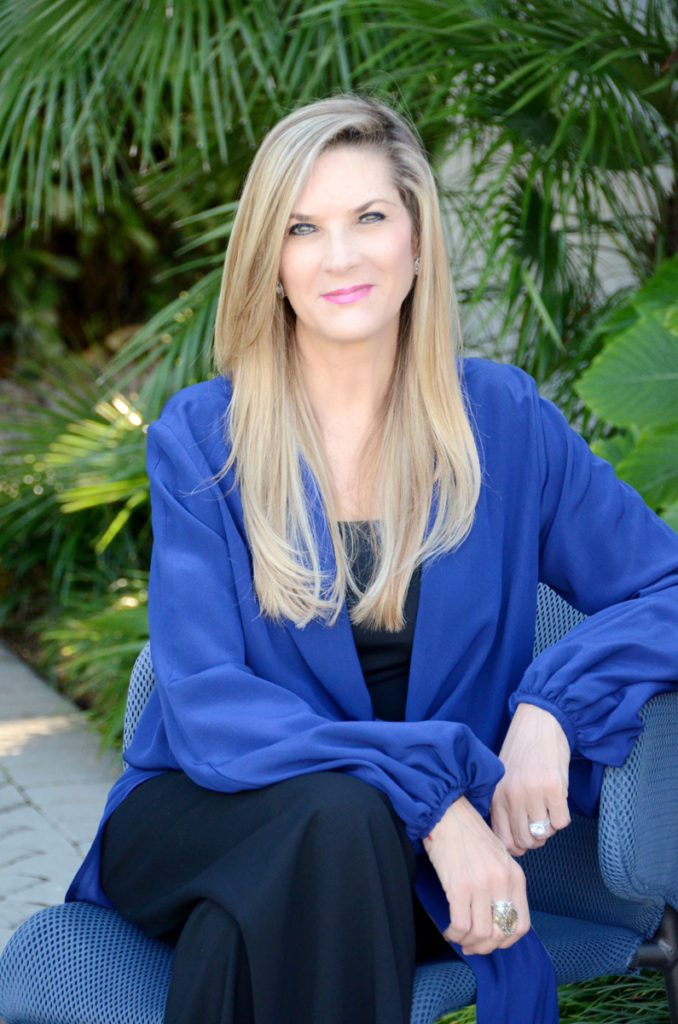 Brigitte Nachtigall
Great Properties Int'l Realty
305.710.9664
Brigitte@BNachtigall.com
BNachtigallProperties.com
"Just when I think I have pretty much seen everything in my 31 years in real estate, something else comes along and I must find a way to solve it!"

Brigitte Nachtigall went to show a house on the water recently and had one of the most beautiful showings of her 31-year career. "The day was spectacular, there were no clouds in the sky and in front of the house we saw manatees just relaxing on the water," she says. "It was so peaceful and beautiful. The clients loved the experience of watching them play in the water. It was incredibly special." An honest, sincere and passionate realtor, her energy is contagious. "I'm a very positive person in life, and I think clients enjoy that about me," she says. "I'm a solver, I like to make things happen." That caring goes beyond real estate. "My family and I have been helping a village next to Kenya in Africa for many years and my husband and I finally had the opportunity to travel there last year to meet some of the locals," she says. "I'm also honored to be part of the University of Miami Parent Council, where both of my kids are attending." While she is enormously proud of all her accomplishments, she's most proud of the balance she's been able to find between busy career and family life. "I love to work and be successful," she says. "But my family is my priority."
Her Mantra: "No matter what challenges you may face, always stay positive. When you can't control what's happening, then control the way you respond to what's happening. That's where the power is. "
Modern Home: "My dream home is wherever my family is. 2020 was a year of many lessons, and the most important one is to be healthy and spend time with family and loved ones."
Totally Brigitte: "My style is to be as honest as possible and always do the right thing."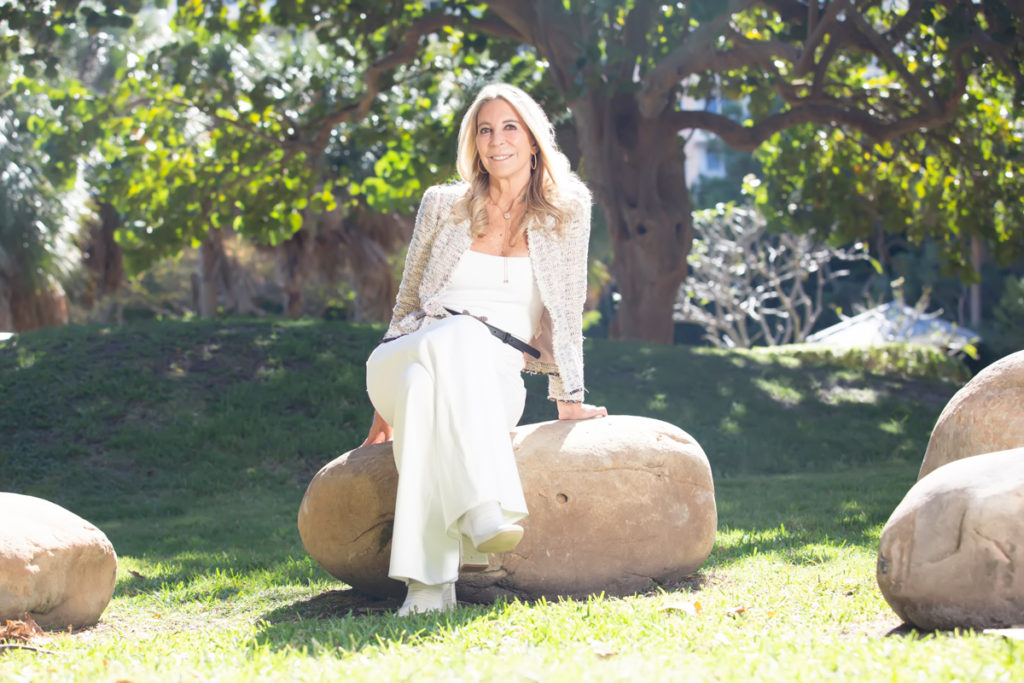 Giulietta Ulloa
BHHS EWM Realty
305.710.6620
Giu@GiuliettaUlloa.com
GiuliettaUlloaGroup.com
"The home buying experience can be quite stressful, but I try to make it as fun and smooth as possible for my clients, while handling all the stress behind the scenes."
Giulietta Ulloa's brain is a "datahouse" that knows the statistics and prices of the residential properties in her market off the top of her head. "I believe preparation is extremely important in life, therefore I'm always analyzing the market so I arrive prepared for any question that a client may ask me," she says. One of her favorite experiences this year was showing a beautiful home to a family with six children. "As we were touring the backyard, we turned our backs for a few seconds and one of the kids cannonballed into the pool," she says. "When the parents saw how much the kids loved the house, they had to purchase it." In addition to being known for her personal touch, she keeps up with all the latest technologies. Drones for an aerial view of properties and interactive online tours of a property during the pandemic are just a few of things she's taken advantage of recently. She also relaunched her website in order to greatly increase exposure for her client's properties during these challenging times when it's become quite the challenge through normal socialization. In addition to being a highly successful real estate broker, she has a degree in marketing and is trilingual. "I speak English, Spanish and Portuguese fluently," she says. "Language barriers are not a problem for me!"
Professional Pride: "What motivates me is making sure my clients all find their dream homes. Customer satisfaction is of utmost importance. I'm thoroughly prepared, ethically responsible and easily reachable. I go above and beyond to leave every customer happy."
Local Expertise: "I work in all sorts of neighborhoods all over Miami, but I have increasingly been working with waterfront properties this past year. I've been involved in over 10 transactions involving waterfront properties recently."
Leisure Time: "My hobbies include dancing, outdoor sports and other activities that will keep me active, as I believe a healthy lifestyle is the key to a healthy mind."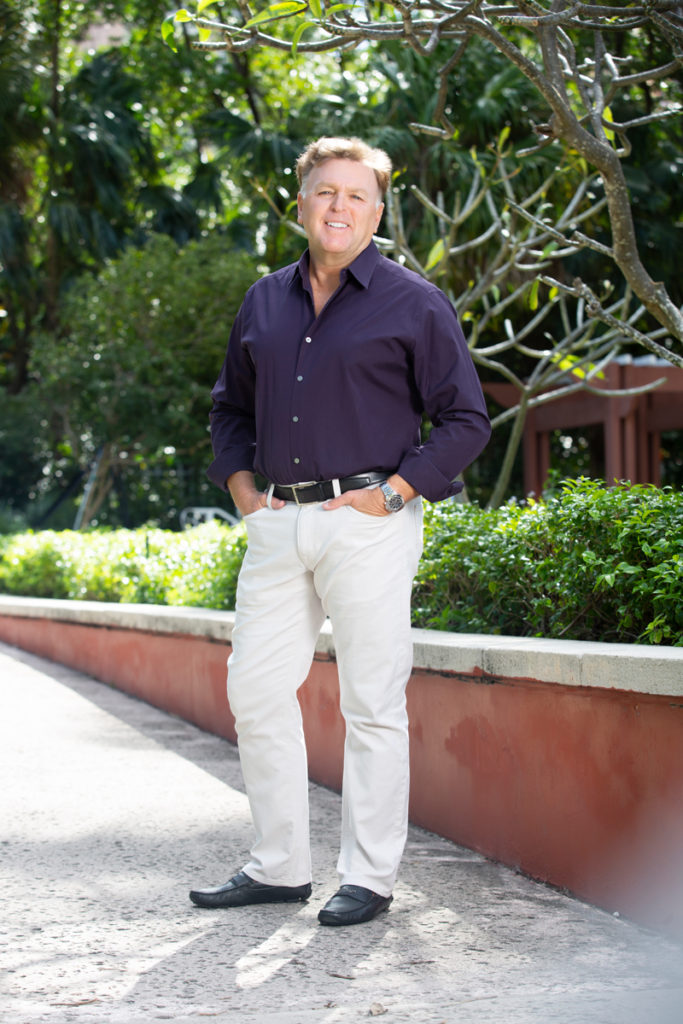 Doug Kinsley
Fortune Int'l Realty
305.215.5900
Doug@FIR.com
DougKinsley.com
"About 99% of my business is on Key Biscayne, specializing in the luxury end. While the majority of my business is in sales, my assistant and I also manage several properties which I've sold to my customers over the years."
Celebrating 40 years in real estate, Doug Kinsley thought he'd seen it all, then 2020 came along. "I started coming to Key Biscayne in 1964 and have experienced a great deal of Key Biscayne's history," he says. "2020 has been a year of surprises and learning. It's challenging to show properties, when you have sellers reluctantly giving access to their homes. My golf cart is full of masks, gloves, shoe covers and disinfectant wipes. Fortunately, my buyers have been very cooperative with the seller's wishes. I was showing a $20,000,000 home in Miami Beach and the listing agent insisted we wear rubber gloves, plastic shields, face masks, footies — full protective gear. Even with rubber gloves, we were not able to touch anything in the house." Throughout his extensive career, his favorite part of the business has been seeing the satisfaction of customers. It gives him great pleasure to assist them in moving forward to the next stage of life. Sometimes this can involve young couples, planning a family or needing to purchase larger spaces. Other times, the situation can be empty-nesters wanting to downsize. While most of his business is in condominiums, his customers are always going back and forth between condos and single family homes. "This year, I was fortunate to sell 4 single family homes," he says.
Key History: "In 1964, I learned how to swim in the Key Colony Motel's swimming pool. Today, the pool still exists as the pool for Botanica."
Repeat Business: "I have several customers who have purchased 10+ properties with me. Over the past 40 years, there are several families where I have sold 3 generations: the initial customer, then their children and now their grandchildren."
Safety First: "In the past, I was in the office every day. Now, I've learned to complete more work at home. With travel restrictions, I sold 3 properties via FaceTime. Almost all documents are executed via Docusign, except originals which have to be notarized."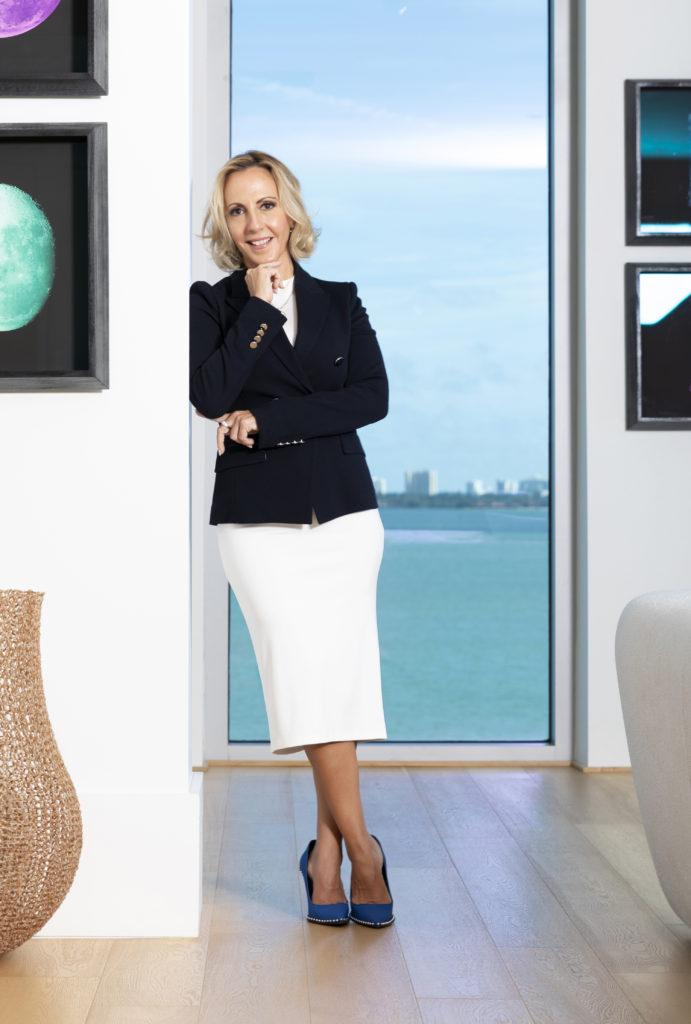 Kari Fernandez
Fortune Development Group
786.286.2259
KariFernan@Gmail.com
UnaResidences.com | MissoniBaia.com
"I'm a very positive person — to me, the glass is always half full. I'm always looking at the bright side of things and eager to help those around me."
Kari Fernandez enjoys encouraging those around her to achieve their full potential. "Playing a part in someone's growth and professional success is very rewarding," she says. For the last 18 years, she has been involved in selling pre-construction developments throughout Miami's Downtown/Brickell/Edgewater corridor. Today, as Fortune Development Group's VP of Sales for OKO Group's Una Residences and Missoni Baia towers, she oversees the development of marketing and sales strategies for each project while leading, encouraging and enabling the sales teams to achieve their goals. "My favorite part of the business is being able to interact with our teams and listen to our agents' perspectives on the job at hand," she says. "I enjoy being able to understand their strengths and needs and effectively provide them with the tools they need to close the sale and achieve their individual goals." As such, she's known for her positive attitude that's focused on the solution, not the problem. "I'm detail-oriented and results-driven," she says. "I'm also very focused on digital marketing, social media and offer international webinars that address our clients' key interests." She and her team have enhanced their capabilities via Zoom meetings and virtual project presentations to prospective buyers and brokers. They have also been successful in organizing more personalized, private events with small groups of brokers. If all this wasn't enough to make her an outstanding individual, she also contributes to several charities: St. Jude Children Hospital, Voices For Children, Unicef and Save The Children.
Her Motto: "Sharing is caring. When you share your knowledge, you're sharing your wealth."
Dream Home: "A Penthouse Villa at Una Residences with 360-degree water and city views."
Business Style: "I'm very communicative, analytical, straightforward and fair."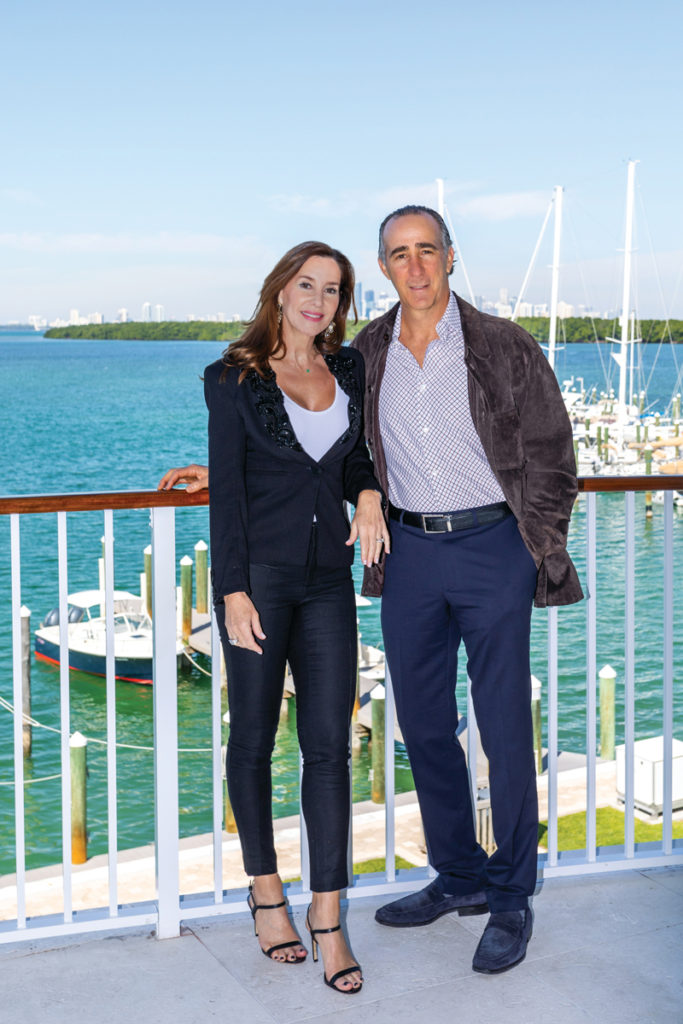 Ana Somarriba & Daniel Gaviria
Great Properties Int'l Realty
305.215.1686
SomarribaAna@Hotmail.com
305.582.4800
DanielGGaviria@Hotmail.com
GreatPropertiesIntl.com
"We work at real estate full-time and have made many connections throughout the years. Our network of attorneys, inspectors, contractors and technicians is of great benefit to our clients."
Wen you're making one of the biggest investments in your life, you should let a professional handle it. Daniel Gaviria and Ana Somarriba, who have both lived in Key Biscayne for about 40 years, made the decision to go independent and open their own real estate firm about 15 years ago. Since then, their network has grown to a team of about 100 agents in Key Biscayne and Doral who handle properties ranging from a few hundred thousand dollars to double-digit millions. They are also experts in rentals and property management. "My favorite part is having the autonomy to run my business the way I like," says Gaviria. "We are a small but influential firm." Ana loves the people aspect of her work. "I love the independence of not having set office hours and of meeting new people every day — whether showing our listings or helping our clients find their next home." They have always believed that professional photography is essential when listing a property. "During the lockdown, we sent prospects photos, MatterPort tours and videos," they say. "Even though we didn't close on any of the properties during the lockdown, we had people who were ready to tour and make a decision as soon as they were able to do so."
Business Style: "We're relaxed but attentive. We never push anyone to make a decision. We guide them through the whole process of buying, selling or renting without ever pressuring anyone."
Above & Beyond: "A client expressed an interest in buying a property in Colorado and we accompanied the buyer to view properties there. It was interesting to see the similarities and differences between a Florida transaction and one from out of state."
Generous Nature: "We are particularly proud of sponsoring as a company and being directly involved with Colegio Pan y Amor in Nicaragua for the past 15 years. It's a school for extremely underprivileged children in Managua that we hold near and dear to our hearts."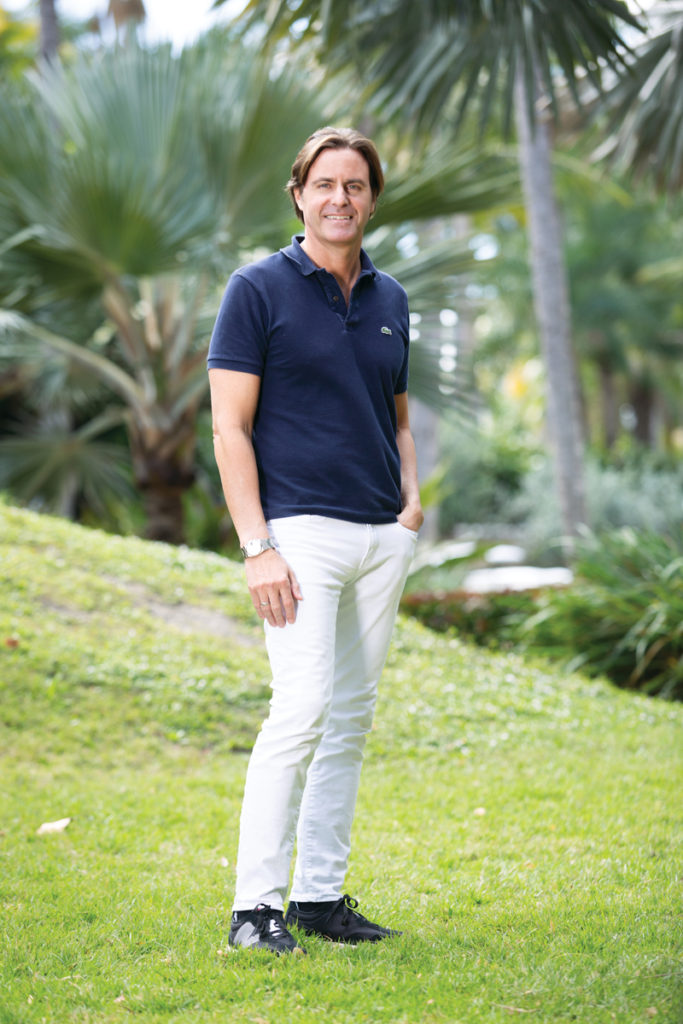 Cristian Gonzalez Black
BHHS EWM Realty
305.775.3426
gonzalezblack.c@ewm.com
"I take great pride in sharing my insight and experience with colleagues and customers in order to help and contribute as best as I can to our community."
Cristian Gonzalez Black chose real estate because it combines many things that make him happy: dealing with issues tied to the economy, environment, community, banking, and connecting with neighbors with the purpose of doing his part in making South Florida a better place to live. "I was born and raised in Madrid by an American mother and Spanish father," he says. "I came to Florida to go to school and play tennis. After coming over to Key Biscayne to see what was then called the 'Lipton' tennis tournament, I knew where I wanted to live." His services include residential sales, representing both listings and buyers, as well as management of rental properties for landlords and tenants. "The bulk of my niche is Key Biscayne; but with the changing nature of the trade, I've also been active in Brickell and areas of Miami Beach," he says. "All the new technology I use is handled in real time, incorporating new tools like Boom Town as well as Instagram, Facebook and other real estate search engines to promote information and updates seamlessly."
Job Joy: "The fun is never ending, there's always something new to learn, some situation where one has to adapt to and help create solutions to things that may unexpectedly come up. There's never a dull moment!"
Client Feedback: "I like to think my clients see me as an honest and reliable person with a positive attitude."
Good Deeds:"I enjoy being involved in beach cleanups and school activities with my son, Max."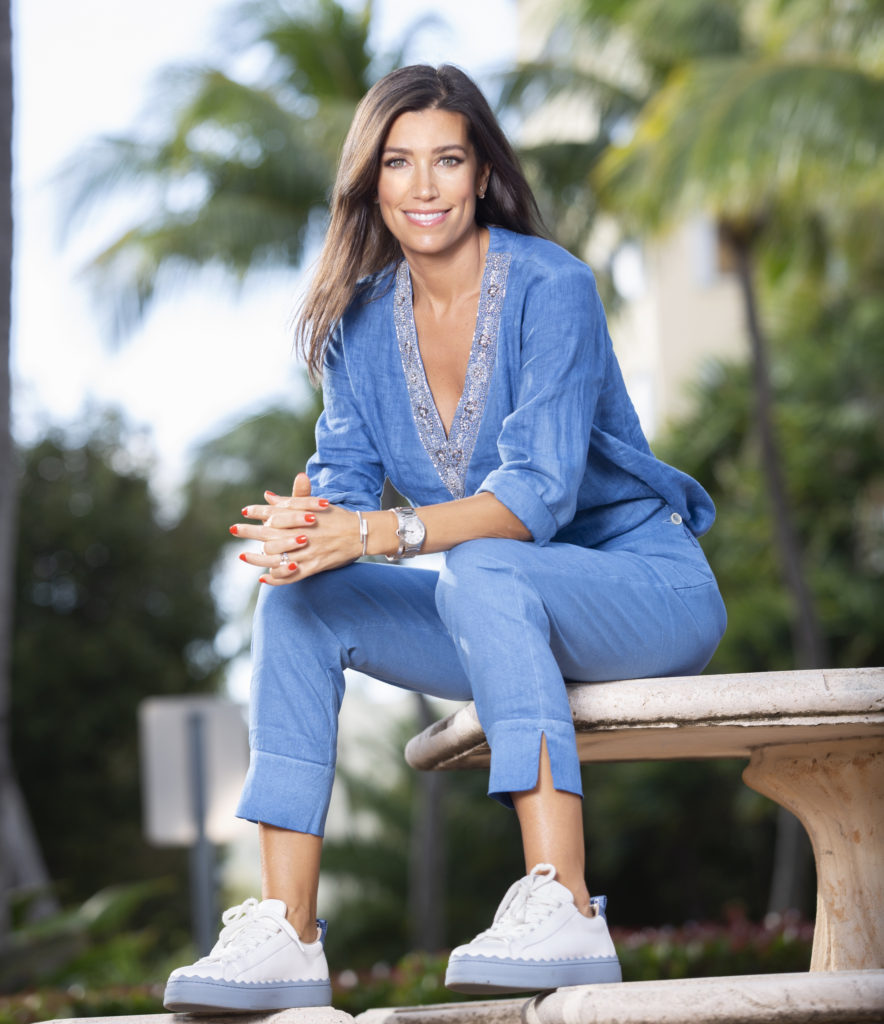 Elena Chacon
BHHS EWM Realty
305.606.5700
Chacon.E@EWM.com
ElenaChacon.EWM.com
"My goal is not only to find the right home for you, but to help you achieve the life you have always dreamed of."
Elena Chacon's unique financial background allows her to truly understand all the economical implications of a real estate transaction and the importance of doing the market analysis when buying or selling a property so that her clients can make informed decisions. "I graduated from the University of Economics, Financing & Administration in Uruguay and moved to Miami while I was finishing my Master's in International Tributary Law," she says. "I worked for 10 years in one of the biggest bureaus in Uruguay, in the international division." In addition, she's committed and passionate, dedicating much of her time to truly understanding a client's real estate desires and expectations in terms of time. "From there, we design a price strategy, whether selling or buying, to address their needs in the most effective way," she says. Primary residences and vacations homes are her favorite. "These properties are full of memories, dreams and family plans — they are very important for people's lives," she says. "Being their professional advisor puts me in a very special spot where I get to know my clients deeply. I normally end up developing relationships that last. The most rewarding part of my job is being able to share the excitement and happiness of my clients when they conclude their process of buying or selling their homes."
Life Is Good: "Driving over the Rickenbacker makes you truly appreciate how much Miami is growing and prospering, while at the same time welcoming you to a natural paradise with a small island vibe, which really makes Key Biscayne a unique gem in the world"
Caring Heart:"Key Biscayne is full of highly motivated and caring individuals who truly roll up their sleeves and get involved. With such a big philanthropic spirit on the island, I also like to give back by doing fundraisers for Reaching U, an organization that supports the education of children in Uruguay."
Connector Personality: "Working in real estate in an island that attracts so many people from all over the world is truly such a blessing. It's so great to be able to not only connect a family with their next home, but also be able to integrate them into the island and see them truly become neighbors."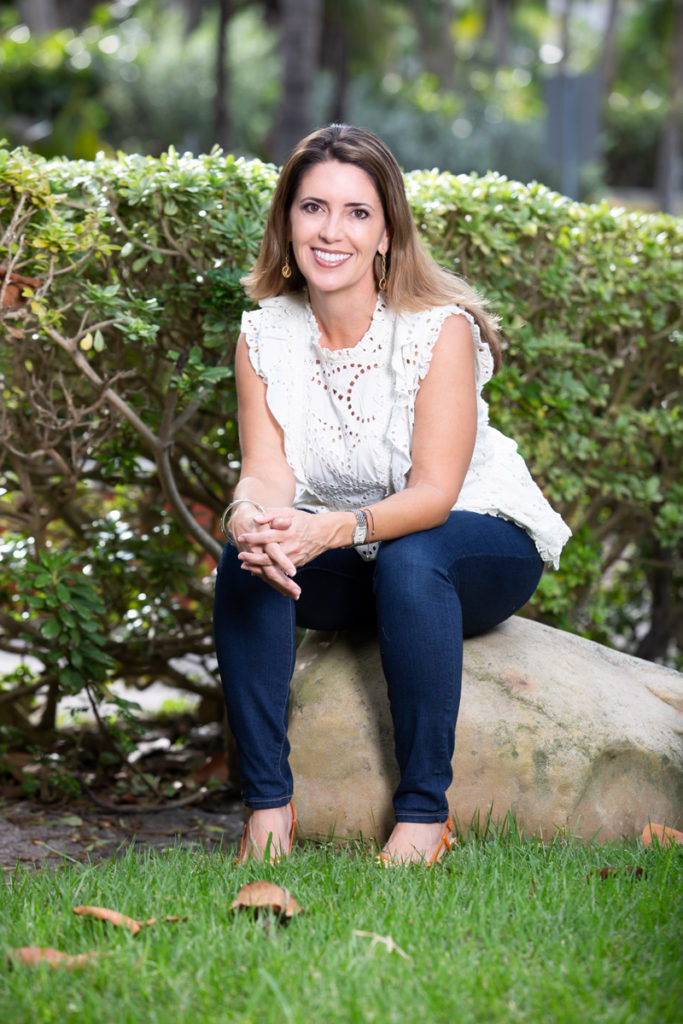 Claudine Coto Knautz
ONE Sotheby's Int'l Realty
305.389.6229
Claudine@TheCotoGroup.com
TheCotoGroup.com
"My strong business acumen, hard work ethics and ability to connect well with others distinguishes me as a leader in the industry."
There's no place like home…especially when that home is Key Biscayne! Claudine Coto Knautz loves selling Key Biscayne and strives to deliver excellent service by always offering more. She's very much on top of the local market and just as committed to global reach, having established a unique group of Sotheby's partners in other top destinations such as New York, Boston, Aspen and Paris, among other sprawling metropolises. All are top producers with access to a similar clientele of highly qualified buyers. "I market our properties with them on an ongoing basis, ensuring that our listings get maximum exposure worldwide," she says. Now that inventory is scarce, she's worked hard to identify off-market opportunities. Recently, a lovely Canadian couple was looking to upgrade their Ocean Club apartment and had high expectations. "After much digging, I found them an off-market opportunity represented by an agent who did not know the market. I smartly negotiated the two deals, saving my client $750,000, or 15% of the combined asset's value," she says. "I felt bad for the other group because they were poorly represented. An experienced agent can make a huge difference."
Natural-Born Realtor: "Real estate has always been part of my life. Since childhood, I watched my father, Carlos Coto, work passionately to make deals happen for his clients. We are a real estate family and we love Key Biscayne. I'm proud to have him as a partner and to have followed in his footsteps."
Pandemic Victory: "Even though the world shut down, the Key Biscayne real estate market has exploded."
Client Kudos: "Especially this year, many clients have thanked me for my exceptional service. I believe connecting with clients in meaningful ways is the key to my success."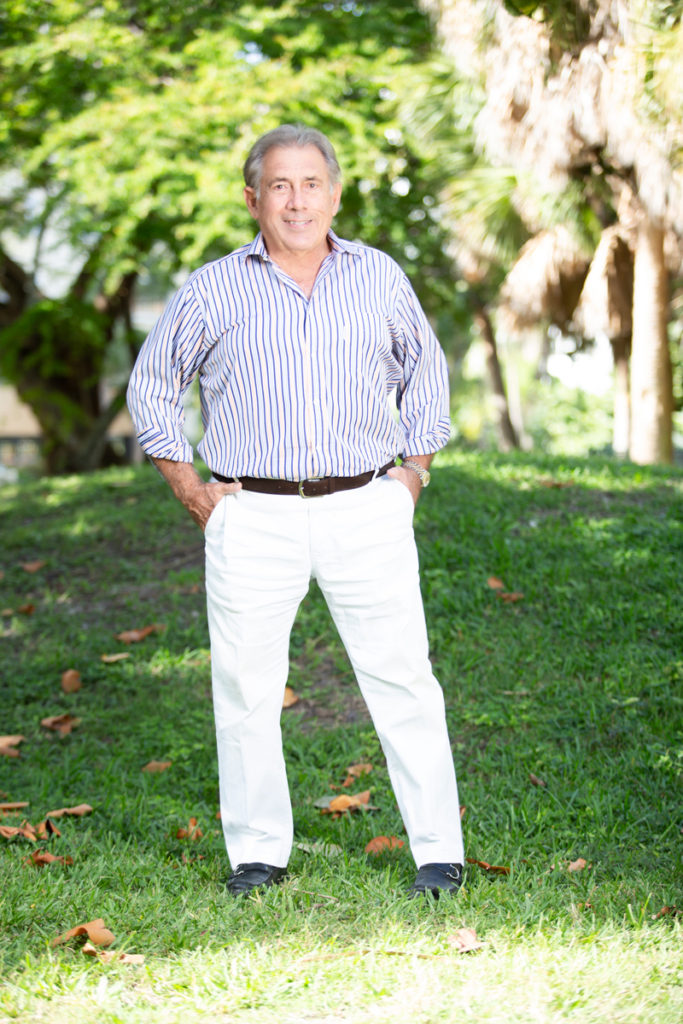 Carlos Coto
The Coto Group | ONE Sotheby's Int'l Realty
305.803.3059
Carlos@TheCotoGroup.com
TheCotoGroup.com
"Our climate and location, at the crossroads of the world, make South Florida unique. At this point, the attention of buyers from all over the U.S. as well as the world is focused on South Florida."
Carlos Coto's goal is to do right by his clients in every way, from listening to their needs to going above and beyond in helping them achieve their goals. "I've shown properties at 6 a.m., and even earlier," he says. "Once I showed, and sold, an apartment to a buyer doing a two-hour layover at Miami International Airport. We figured 20-25 minutes getting to Key Biscayne, 20-25 minutes getting him back to the airport and less than an hour showing the property — we prayed the bridge wouldn't open!" Not long ago, Coto came upon a very challenging situation. "The owner of a 2-bedroom apartment wanted to buy a 4-bedroom apartment in a particular building at The Ocean Club," he says. "The 4-bedroom owner wanted to buy an even larger 5-bedroom, 5,200 sq. ft. apartment in the same building. Meanwhile, the owner of the 5,200 sq. ft. apartment wanted to downsize into a two-bedroom apartment. They all wanted to stay in the same building — and they all wanted a nice view! Plus, no one was willing to officially list their apartment for sale. I had to work behind the scenes. All different owners had confided in me what they wanted to pay as well as what they expected to get for the unit they already owned. Ultimately, I was able to connect all the dots and the logistics aligned perfectly and I pulled off the multiple sale!"
Carlos' Dynasty: "I'm the proud dad of two adult children who, after obtaining their MBA's, (my daughter Claudine from Kellogg at Northwestern and my son Victor from Stern at NYU) work with me. They have learned all the ropes of the business and now outdo me in every way. It's a father's dream."
Happy Homeowner: "Living on Key Biscayne is like living in paradise. Don't take it for granted. I thank God every day for having lived here for approximately five decades."
Popularity: "As a child I made friends easily. I have many childhood friends as well as many others from my youth that I have been friends with for a lifetime."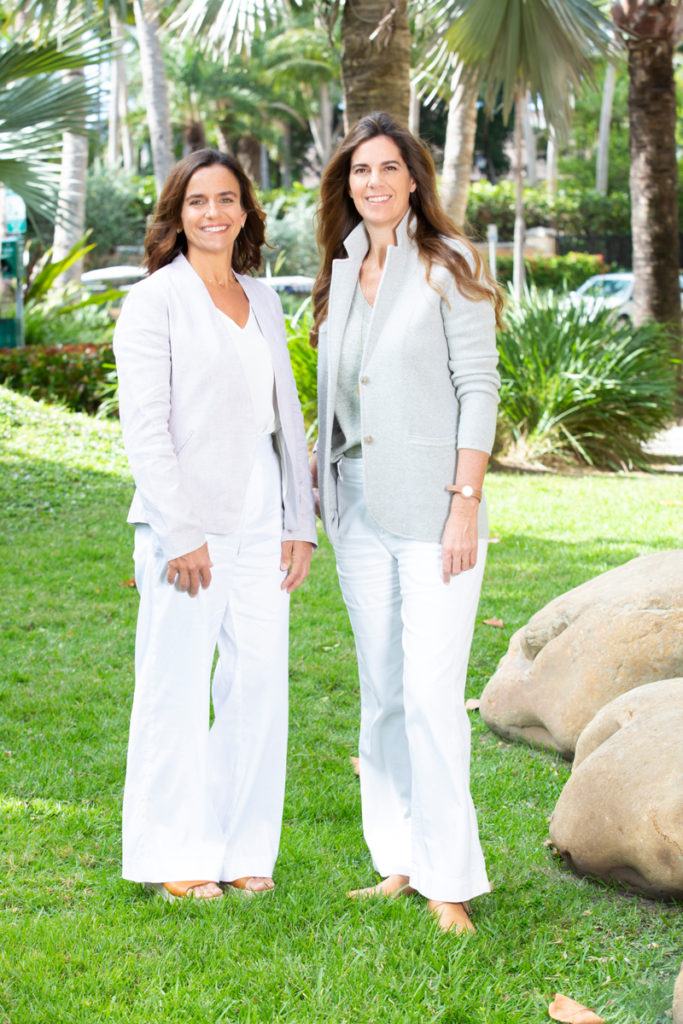 Maru Porro & Victoria Brisky
Urdapilleta Real Estate
305.898.9929
MaruPorro@Hotmail.com
@MaruPorro.RealEstate
305.979.7069
VictoriaBrisky@Yahoo.com
@VictoriaBriskyRealEstate.Miami
UrdapilletaRealEstate.com
"We are proud to be part of a successful, ever-evolving team of smart and motivated women!"
Maru Porro and Victoria Brisky exemplify the honesty and integrity, determination and dedication that is Urdapilleta Real Estate. Maru has worked in real estate throughout Miami and lived in Key Biscayne for 10 years. "I personally focus on personalized property sales, rentals and integrated management services, providing clients with a seamless experience," she says. "My Master's Degree in Psychology is particularly useful in helping clients define their lifestyle or investment needs." Victoria moved to Key Biscayne in 2009, after having lived in Holland, Brazil and Argentina. "I have a Business Administration License from Universidad Catolica Argentina as well as more than 20 years of experience in multinational corporations in the areas of marketing, sales and HR, in different industries and countries," she says. "This experience has given me versatility and high adaptability to the needs of my clients and the market. Both believe strongly in giving back. For Maru, it's anonymous philanthropy and she's constantly on the lookout for those in need. Since her arrival in Key Biscayne, Victoria has been involved in different community activities including participating in school activities, coaching and managing team sports and organizing community donations. Both women enjoy making an impact in the lives of others by accompanying them through the decision of investing in their first or next home.
Maru's Commitment: "While in La Paz, Bolivia, I learned how to handle altitude sickness while presenting to clients."
Vicky's Choice: "I've always kept an eye on the real estate market of the different cities I've lived in. Being an area of great interest, it felt like a natural next step to make it my job! It perfectly combines two of my greatest passions: people and business!"
Similar Traits:"We both offer full and personal dedication for every transaction, no matter how big or small, as well as honest and transparent communication with clients and colleagues throughout the entire process."
Dolores Urdapilleta
Urdapilleta Real Estate
305.790.9946
Dolores@UrdapilletaRealEstate.com
UrdapilletaRealEstate.com
"My focus is on developing long-term relationships through exceptional service while building a passionate and professional team of realtors."
Dolores Urdapilleta is proud to be building a company that prioritizes the overall needs and satisfaction of clients, not just the bottom line. "My team is comprised of ardently committed realtors," she says. "My management style includes thorough, hands-on training with each team member. I don't simply provide a license but rather teach the art of comprehensive real estate services." As such, she partners with clients throughout the entire real estate process, including but not limited to: finding and securing the perfect property, and settling into and managing that property. "I take pride in helping my clients with their overall relocation experience and/or investment," she says. "This comprehensive mentality is part of the Urdapilleta business culture, which all team members enthusiastically exercise. I love working with international clients in the most distinguished neighborhoods throughout Miami including Key Biscayne, a neighborhood I feel lucky to call home." She has a Bachelor's Degree in Business Administration and comes from a family of realtors. This combination has positioned her to simultaneously think big and methodically about real estate. "I'm detail- and solution-oriented, efficient and dedicated," she says. "Because I care about long-term relationships with my clients, they need not worry about a conflict of interest — we work together as partners." As a young firm, digital marketing and technology has always been an intricate part of the Urdapilleta business model, something quite valuable during the global pandemic.
Family History: "I come from a family of realtors. Growing up, I witnessed my mother's passion and industriousness; she owned her own business and has always been an inspiration to me."
Role Model: "At the end of the day, my biggest motivation is my children. I want them to see my passion and commitment to work; I want to give them an example of an independent, hard-working woman."
Fun, Fun, Fun: "I love spending time with my family, walking along the beach in Key Biscayne and going out with friends. I'm an avid traveler and there's not a place I wouldn't be willing to visit."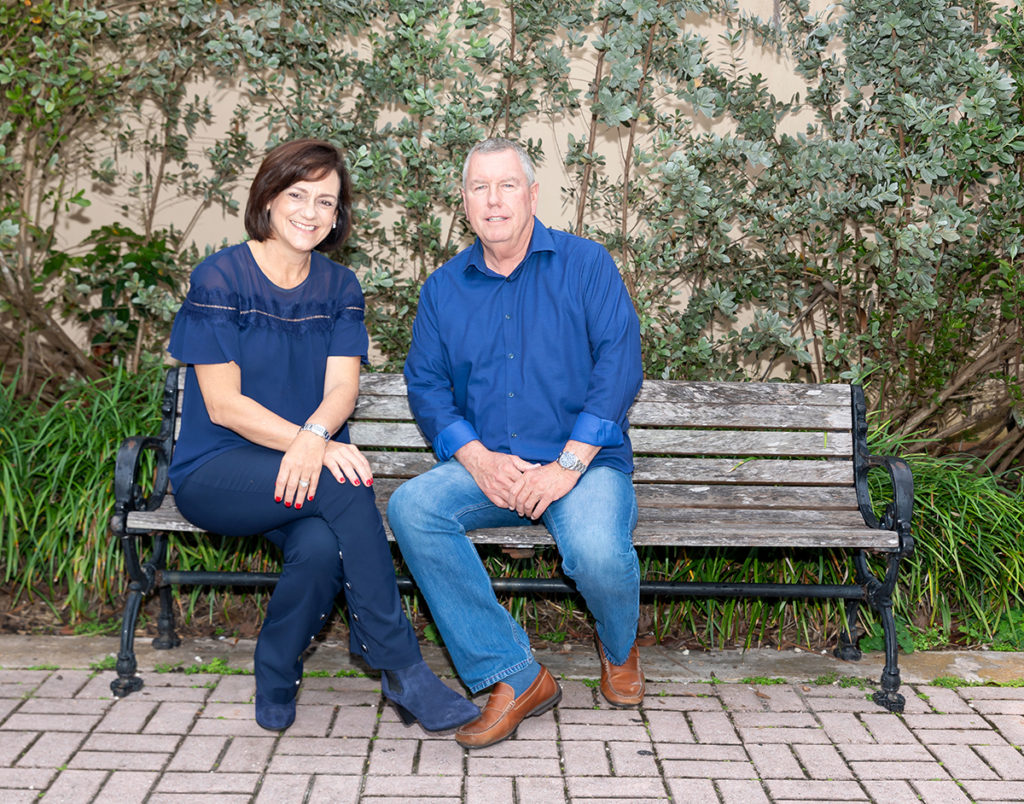 Thania Vernon & Robert Vernon
Vernon and Vernon PA
Thania: 305.582.3761
TVernon@FIR.com
Robert: 305.606.9539
Vernon@FIR.com
MiamiWaterfrontProperties.com
"Our favorite part of the business is the people we meet — first they are clients, then they become friends."
After being in the business for 30 years, Thania & Robert Vernon are now the seniors of the industry. "We are always having younger associates contact us with comments like 'I went to school with your boys or nieces and nephews' or 'I remember going to Vernon's Drugstore as a kid for the milkshakes'," says Thania. Despite, or perhaps because of, everything that happened in 2020, they're currently busier than ever. "Interest rates are down, locals are upgrading, and new buyers are consistently coming into the Miami market," says Thania. "So we've masked up, eliminated preview appointments, and sanitize units. Our marketing has always included videos and 3D so that did not change much. We have been nonstop since the pandemic began." An original Key Biscayner, Robert was born and raised on the island. There's nothing he does not know about the island. Yet they continue to do extensive leg work as well. "We do not assume information given on an MLX sheet is accurate," they say. "Many times, it is not. We call management offices, we call the municipalities, we get answers to questions that perhaps the buyers have not even thought to ask." That razor focus on their clients means they will go where they lead. "Key Biscayne is an obvious niche since we live here," they say. "However, we do work the coastal communities down to Pinecrest as needed."
Milestone Achievement: "We once put a deal together convincing 12 unit owners in one condo building to sell all at once. It was a long and arduous process, but it gave us a huge sense of accomplishment. Plus, most of the owners were old Key Biscayners and they did extremely well on the sale!"
Vernon Style: "Our goal is for our customers to find what they want and be genuinely happy with their choices. We do not interject our opinions, we present all the facts and allow them to come to their own conclusions."
Fun Times: "We like gardening, reading, shopping, golf and socializing with friends."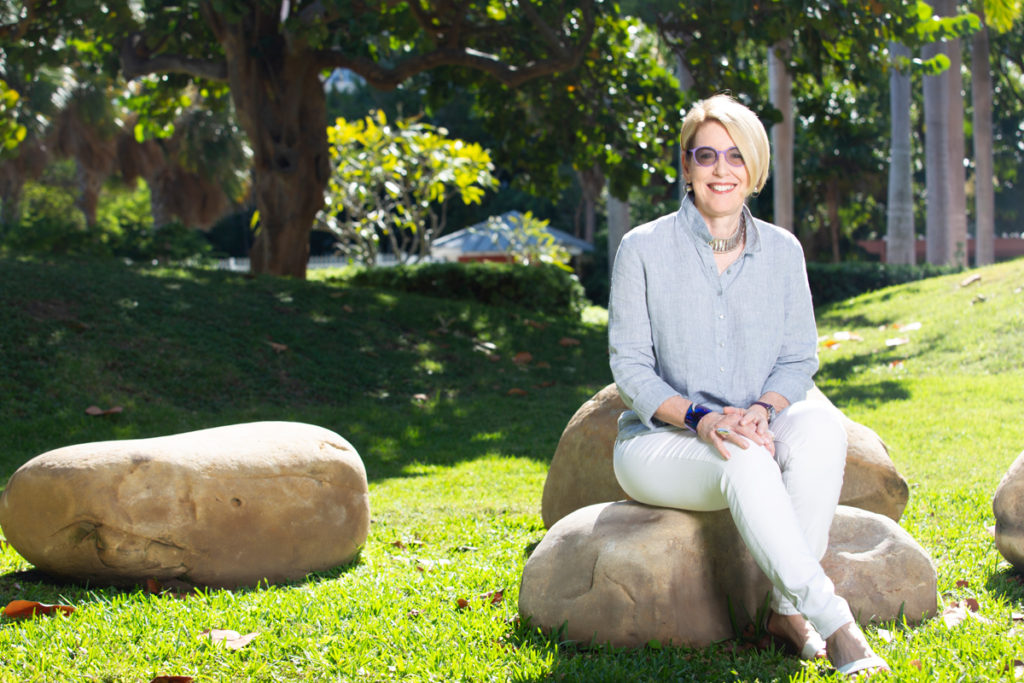 Kari Madera
Fortune Int'l Realty
305.439.3998
Kari@FIR.com
KariMadera.com
"I take great pride in having my clients, during the last 30 years, continue to refer me to their family and friends."
Kari Madera is passionate about redefining real estate by offering a superior, full-service, residential, commercial, investment and management boutique-style experience to her clientele. Born and raised in Hawaii, she left to study in Spain at 15 and then proceeded to Switzerland to attend college. She has lived and worked in Key Biscayne for 30 years. "It really is necessary to know and understand the market in general, particularly in Key Biscayne and Miami," she says. "Understanding pricing, amenities, comparable sales, etc., in one area vs. another is very important. One should always know the competition." One of her favorite parts of the business is interacting with all the people involved. "There are so many different countries, backgrounds and languages represented — it's all very exciting!" She considers herself very fortunate that she has been using virtual meetings, digital staging/walkthroughs, etc., for years. "This is nothing new for me," she says. "Just more of it!"
At Her Core: "I would describe myself as honest, knowledgeable and a tough negotiator."
Giving Back: "I no longer physically help some of the organizations I have worked with for years due to the pandemic but continue to donate monetarily. Organizations need us all more than ever."
The Right Choice: "I chose real estate because it was very comparable to the my prior career in the hotel business and I feel very blessed that it's given me the life and friends I have."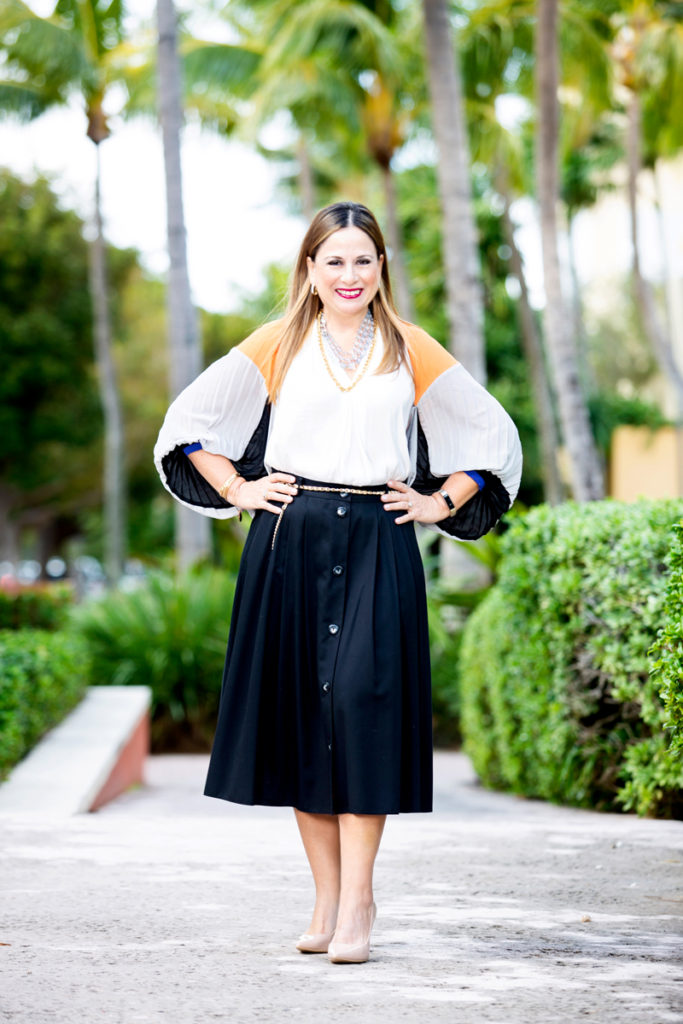 Vivianna Franchy
BHHS EWM Realty
305.798.6010
ViviannaDeluxe@AOL.com
KeyBiscayneOceanfront.com
"I'm proud of having built a business the way I envisioned it: professional, highly driven and service-oriented, where I always deliver the best of myself to my clients."
At the beginning of the pandemic, Vivianna Franchy saw herself as the "Consoler in Chief." "I have a business that never stops and I have to make sure I perform for my investors while taking care of all aspects of the business," she says. "Between April and June, I would dedicate about two hours of my day only to talk to the people most affected by the current situation. I would ask them how they were feeling; if they were safe; and how their families were doing. I would encourage them, calm them, and mostly let them know we were all in this together. The result could not have been more satisfying for all. A job well done, in spite of the most pressing circumstances." She considers herself very fortunate to have been able to build a business that is consistent with her principles and background, and one that she enjoys very much. "My day at the office, either inside or working the field, is full of challenges and opportunities," she says. "Whether I'm selling a home, finding the right property for a client, making a presentation by video, managing a group of investment properties, or collecting rent, my skills and experience are a total fit to achieve the goal at hand."
Vivianna Style: "My approach is a combination of my engineering background being methodical, analytical and professional, and adding my sales acumen and focus toward building relationships in the present that will last well into the future."
Strong Values: "My true niche is to service my clients regardless of the size of their investment. My motto is to treat everyone with the same level of service and respect."
After Hours: "I'm still faithful to learning Italian, while I imagine my dream trip to many of the beautiful regions of Italy, as soon as it's possible to do so."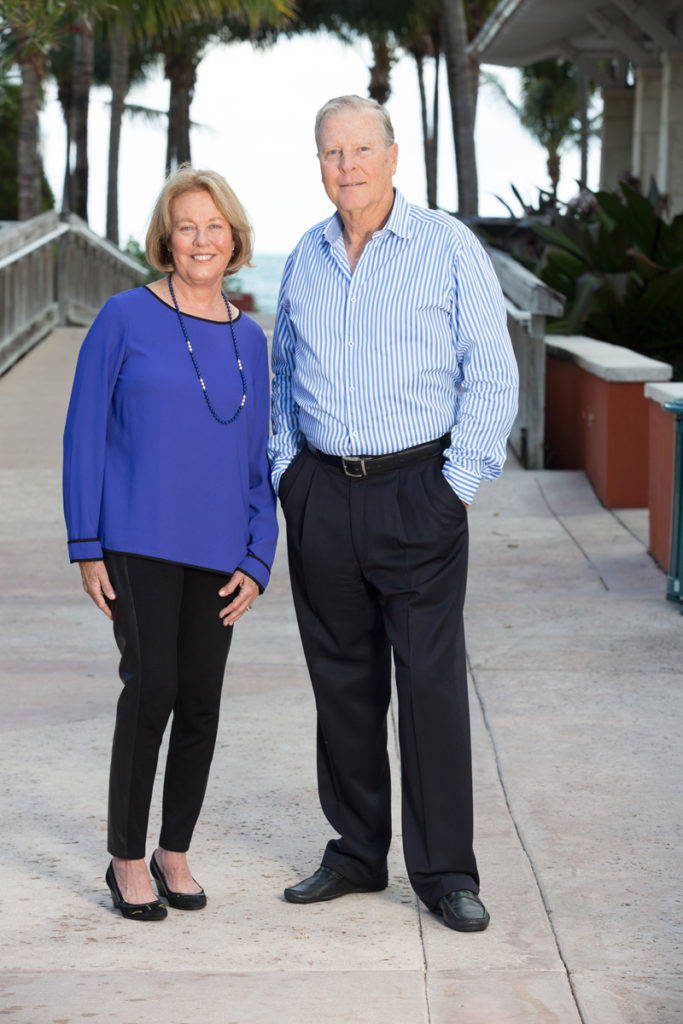 Joan McCaughan & Carlos Mandiola
Coldwell Banker
Joan: 305.775.8230
JMCCKB@AOL.com | JM10.com
Carlos: 305.724.7989
CarlosMandiola@Gmail.com | Miami87.com
Jamie: 786.390.2025
JamieTKB@Gmail.com
"People will respond to you if you have a great attitude, are personable and honest, have confidence in your abilities, and get a sense of fulfillment by serving others."
At first, Joan McCaughan and Carlos Mandiola thought real estate would be adversely affected by the pandemic, but the exact opposite happened. "The real estate market is on fire," says McCaughan. The duo, along with Jamie Tompkins, have been the #1 agents for Coldwell Banker, Key Biscayne, since joining in 1996, specializing in both waterfront and non-waterfront properties. "We love meeting new people and helping them find what suits them," she says. Honest and hard-working, they are understandably proud of their reputation for comprehensive market knowledge, excellent negotiation skills, cutting-edge marketing, and invaluable connections, both locally and globally. The numbers tell the full story. With over 25 years full-time in the field, McCaughan, who was born and raised in Miami, boasts an impressive career sales volume of over $480 million. "A home purchase is an important milestone in a person's or family's life, so being able to successfully find a property that matches their needs and requirements is very fulfilling," says Mandiola, who shares McCaughan's deep love of real estate and The Key." Best of all, the entire team is involved in many civic and charitable endeavors that help make the Village a better place to live.
Meet The Team: "Even though the term is used too often, we are honest and ethical. We are experienced full-time — and full-time is very important — realtors."
Pandemic Etiquette: "Respect for others is of utmost importance during these very challenging and unprecedented times."
Comprehensive Care: "Successful real estate agents have a vast network of contacts that includes other real estate agents and brokers, potential buyers and sellers, and all the other players in the real estate industry, such as appraisers, home inspectors and mortgage loan officers."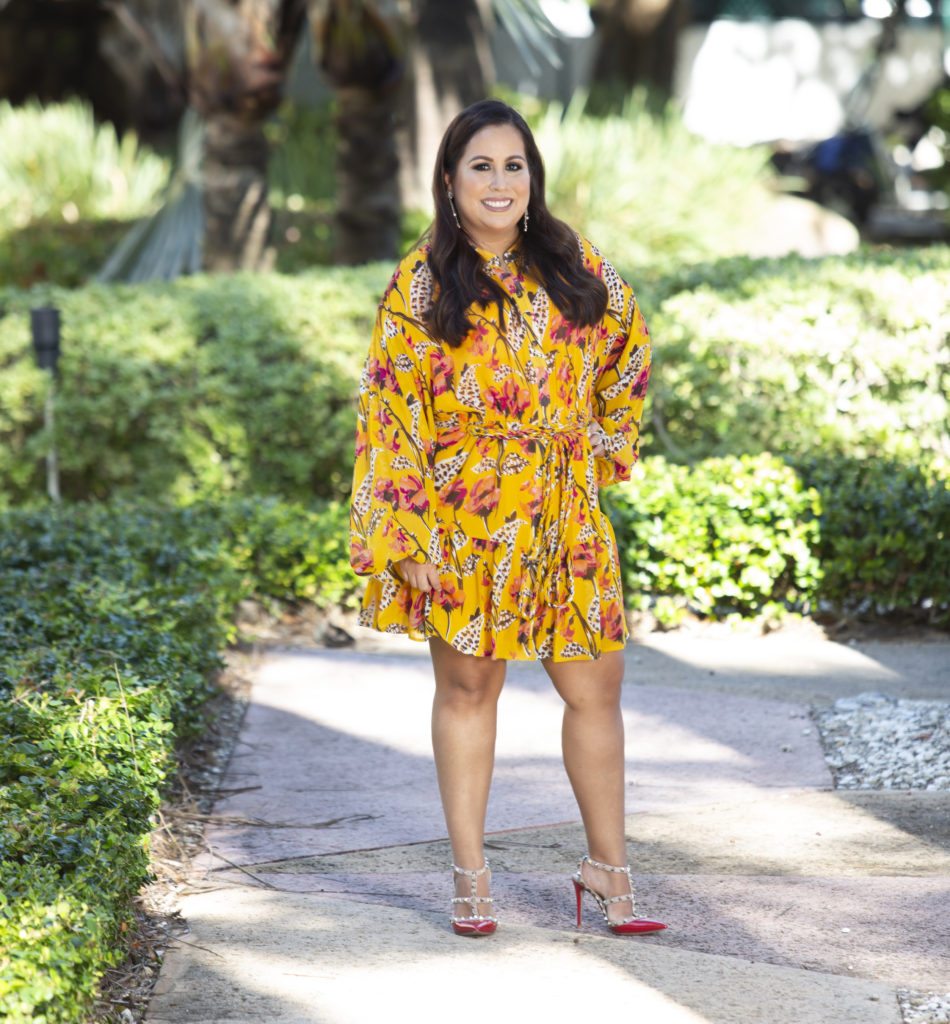 Melissa Llaury Romero
BHHS EWM Realty
713.899.5297
Info@MelissaLlaury.com
MelissaLlaury.com
"I love what I do, I care about what I do, and I am committed to always doing the best job possible!"
As a top-producing Realtor with Berkshire Hathaway HomeServices EWM Realty, Melissa Llaury Romero uses her unparalleled market knowledge, marketing savvy, and keen business sense to help customers find and negotiate the purchase of their dream homes and investments. "My favorite part of the job is getting to meet and help so many unique and different people," she says. "From corporate executives who have purchased hundreds of properties to first-time homebuyers, I find it so thrilling to be able to help them find what they are looking for and make their dreams a reality." Among her successes is being part of the company's prestigious Chairman's Club. "It's an honor I'm incredibly proud of," she says. "The Chairman's Club honorees are among the top 1% of Realtors nationwide." Looking toward 2021, she's excited to share the knowledge she's learned in real estate via her first book, a guide on how to become a successful real estate investor. "I'm optimistic about how many people my book will be able to help and how many interesting people I will meet along the way," she says. "Stay tuned!"
Deep Connections: "My goal is to help my clients write every chapter of their story that involves real estate. I want to be there for their entire lifetime!"
From Texas to Paradise: "Relocating to Key Biscayne from Houston just over 8 years ago with her family, she's loved enveloping herself in the fabric of the community, giving back and getting involved. "Texas was wonderful, but Key Biscayne is truly paradise!"
In Her DNA: "Growing up, I saw my parents purchase and sell their own real estate (commercial and residential) and it fascinated me. I always knew that I would end up doing something within the real estate profession!"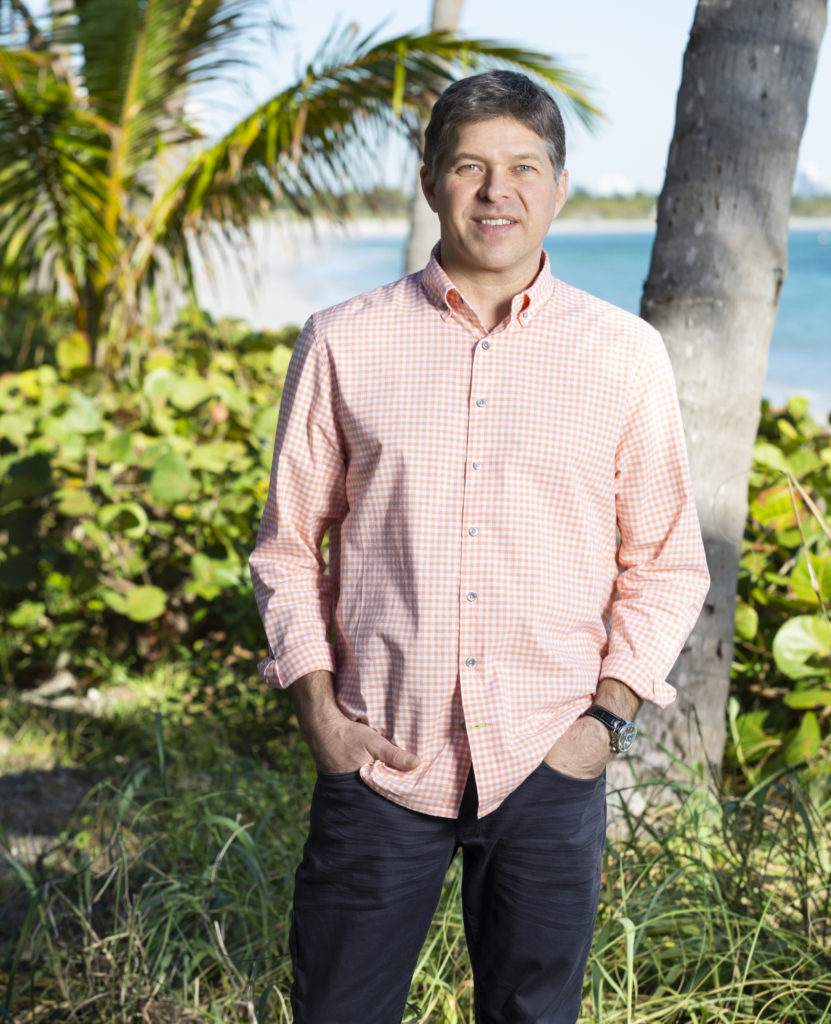 Spencer Raymond PA
The Spencer Raymond Group @ BHHS EWM Realty
305.951.5970 
Spencer@SpencerRaymond.com 
SpencerRaymondGroup.com
"I sleep well at night knowing I have gone above and beyond for my clients."
What does Spencer Raymond like best about real estate? The different personalities he meets and has the opportunity to work with. "It's important to connect with your clients, whether they are buyers, sellers or those seeking investment opportunities or commercial properties," he says. "Aside from spending time getting to know and understanding my clients' true needs, I enjoy working with and educating buyers and sellers. This is a huge decision for many families, investors and direct clients, and I consider it my responsibility that they are well informed in every step of the process." He also enjoys the negotiation process. "It is a never-ending education and has and will always be another aspect of the business which I have to say is appealing," he says. The Spencer Raymond Group is a full-service group of dedicated agents who are passionate about the real estate industry and are constantly keeping up with facts and trends while analyzing the South Florida market. "It's a different playing field out there today than it was even a few months ago," he says. "We employ the best photographers, drone operators and videographers. While technology has played a big part in real estate for years, now more than ever utilizing Matterport and virtual "touchless" walkthroughs for all of our listings allows potential buyers to preview our properties from anywhere in the world."
Above & Beyond:"Real Estate can be a very emotional process, so I like my clients to know they can depend on me whatever the situation."
Rapid Growth: "Originally the 'group' was only Catarina and myself. Fast-forward to today and we have 4 agents based from our Key Biscayne and Coral Gables offices and will be expanding in 2021."
Fun Facts: "I graduated from Berklee College of Music in Boston and spent many years working in Radio and Internet Advertising Sales based out of the San Francisco Bay area, The Hamptons and Manhattan. I've also consulted for many start-ups in the tech and gaming industries."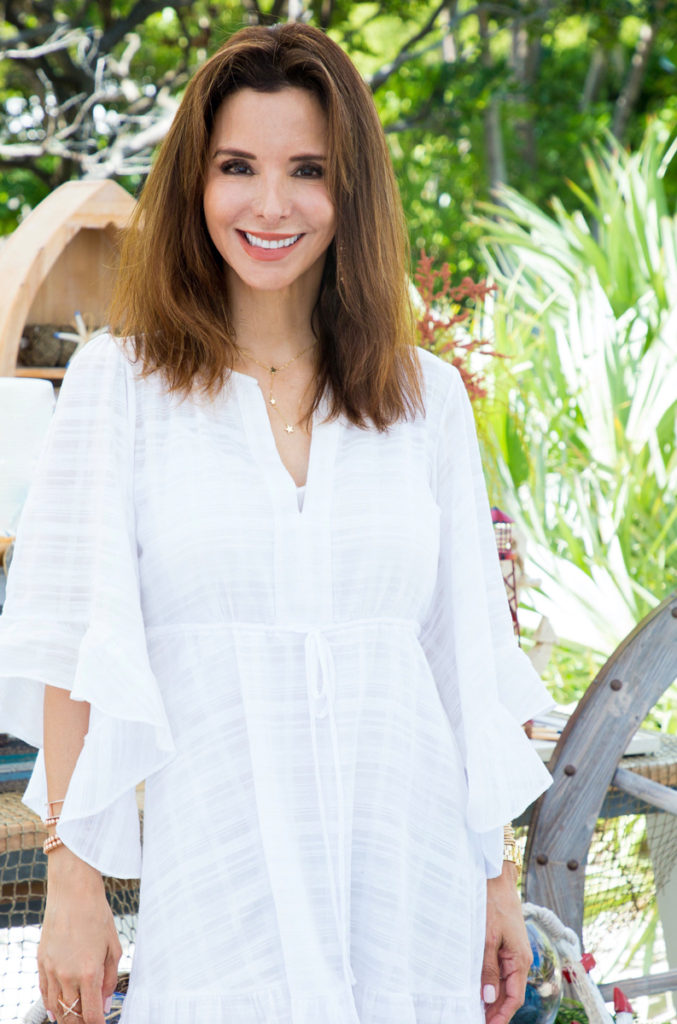 Valerie Hummel
BHHS EWM Realty
305.606.7050
Hummel.V@EWM.com
ValerieHummelRealtor.com
"My clients tend to be sophisticated, cultured and well-educated, so they always challenge me to bring my A game. When they recommend me to their friends and family, I know that my very high standards, discretion and hard work have paid off."
Real estate does not feel like work to Top Producer Valerie Hummel. "I find it interesting to explore different homes and neighborhoods and see how people express their creativity when designing living spaces," she says. "In fact, I find myself exploring the real estate market in my free time, just because I really enjoy it. It's also a lot more dynamic than my previous career where I spent most of my time inside an office drafting contracts and memoranda of law." Hummel grew up internationally in Latin America (Peru, Mexico, Colombia, Brazil and Venezuela) and was educated in the U.S. and Europe (Atlanta, Washington D.C., New York and Paris). She is Bilingual in English and Spanish and can also communicate in Portuguese and French; she holds a law degree with high honors from Fordham University School of Law; and she is admitted to practice law before the Supreme Court of the United States and in New York. Following a successful career in international corporate law in New York City and Miami, she found that she could maximize her international background, education and work experience in real estate. "I offer my clients a thorough knowledge of the real estate market, combined with the highest standards of ethics, professionalism and service," she says. "I always place my clients' best interests first and foremost."
Words Of Wisdom: "My father was a businessman and he always told me that the most important quality that you needed to have in business in order to be successful was honesty."
Key Love: "My husband and I chose to raise our daughters in Key Biscayne and make it our permanent home because we love its natural beauty, safety and international ambience."
Sharing The Good: "I love to volunteer at my girls' school on numerous community service projects. My husband and I have sponsored two children through Save The Children and Manos Del Sur, whom we have witnessed grow into teenagers. We also sponsor three baby elephants through The Sheldrick Wildlife Trust."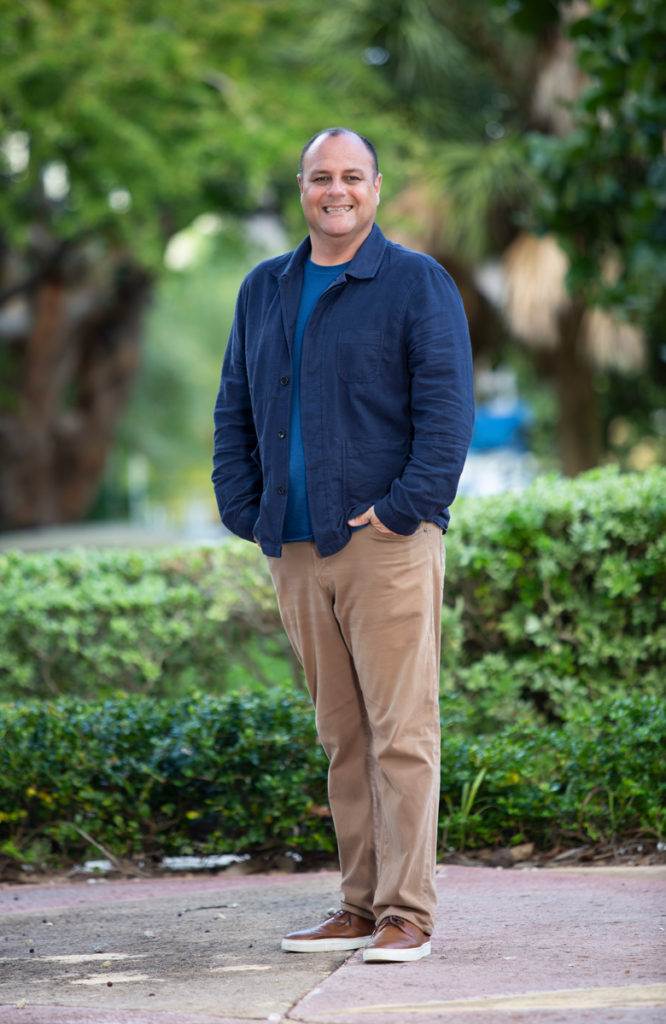 Jorge Boj
Great Properties Int'l Realty
305.803.6956
Jorge@JorgeBojPA.com
BNachtigallProperties.com
"My business is to help buyers find their dream home or helping sellers closing a chapter of their life and moving on to their next great adventure."
Jorge Boj's goal for 2021 is to start a scholarship fund for kids that can't afford to go to school back in his hometown in Mexico. "My hometown gave me so much: a beautiful childhood, solid values and a wonderful sense of community," he says. "Once I get it started, I will encourage my longtime friends to follow me." His upbringing also yielded his passion for real estate. "My dad was an architect and built spec homes; my mother, being a great saleswoman, was in charge of selling them — a perfect combination!" Today Key Biscayne is his niche and he knows every inch of this island. "We provide our clients with the best up-to-date information and market analysis in order to make an informed decision," he says. "We are in the trenches of the local real estate market and can always predict what trends and statistics will be reported months before they are published." He says he feels very proud of the fact that he brings more to the table than most realtors. "Thanks to our many years in this business, we have the experience and resources that allow us to assist in solving many of the issues that come up during a transaction," he says. "What seems to other realtors as something that is not part of their job, we happily accept as just another challenge."
Savoring Life: "There's nothing that relaxes me more than taking my boat for an early sunrise or sunset cruise on Biscayne Bay. We are so lucky to live in Miami and be surrounded by water and have the daily ability to enjoy nature."
New Technology: "From using drones to FaceTime showings and electronic signatures, there's no limit as far as spending and utilizing the latest technology for the benefit of our clients. We can't afford to stay on the sidelines."
COVID Challenge: "With masks, you can barely see buyers' faces and expressions. After a showing, the owner always asks for feedback. If the buyer's don't say much, there is not much we can tell the owner. Is there an app to help us with this?!"