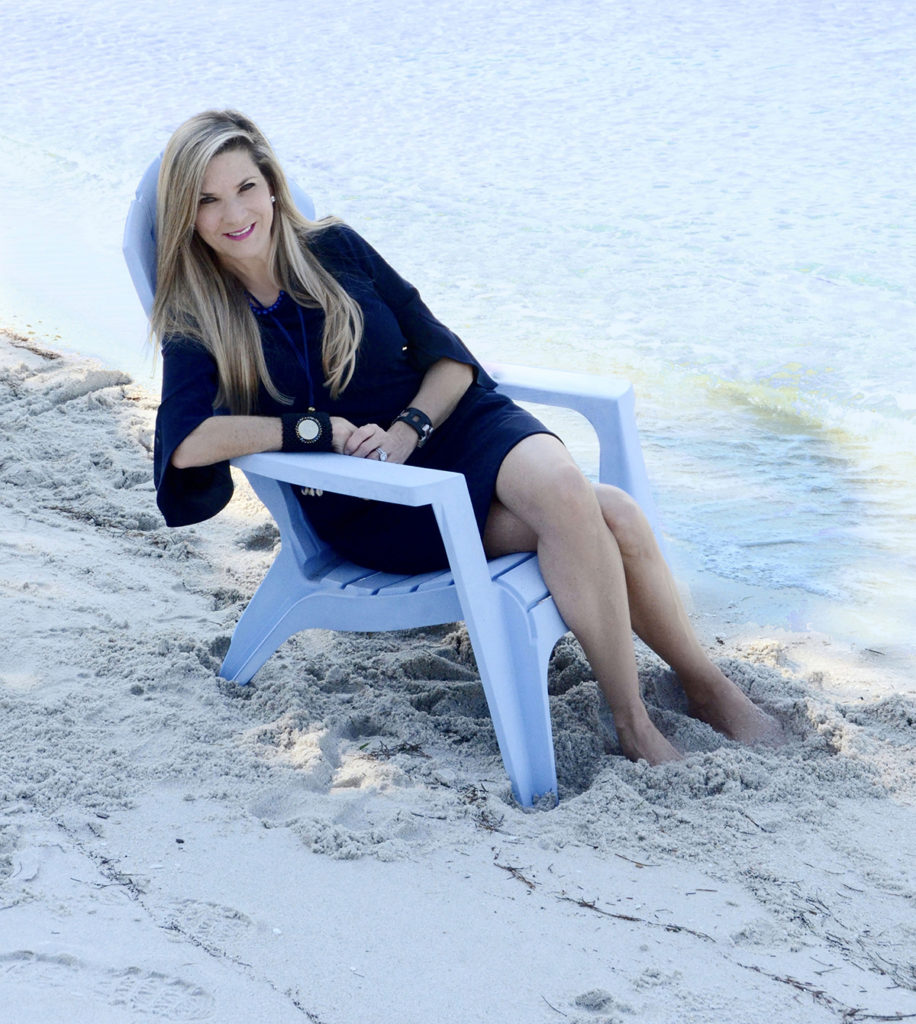 Brigitte Nachtigall
Nachtigall Team
305.710.9664
Brigitte@BNachtigall.com
BNachtigallProperties.com
"I consider myself a real 'people person.' It has always been extremely easy for me to meet people and become friends with them."
This year, Brigitte Nachtigall grew her already thriving business by forming The Nachtigall Team. "I could not be more excited for what the future has in store," she says. "Forming this team and allowing my business to evolve has been a major decision, giving me more time to do what I love most: closing deals!" She's been working in real estate for the past 33 years. "Finding that perfect balance between work, family and friends, while also being a mother has been the real success, as well as the most important job in my life," she says. She's also a huge believer that what goes around, comes around. "I have 3 kids that I support through the Christian Children's Fund in Africa as well as supporting St. Jude, Wounded Warriors, Red Cross, ASPCA, and many more," she says. "It feeds my soul." As does, of course, finding her client's the perfect home. 
Success Secret: "I like to go the extra mile for my clients, and I think that makes an enormous difference in this world. My team and I focus on service and trust."
All In The Family: "I have a beautiful family — my husband, two boys, two step-kids that are like my own, and our dog Chuchi."
More Motivation: "I surround myself with positive and energetic people because they make life more enjoyable."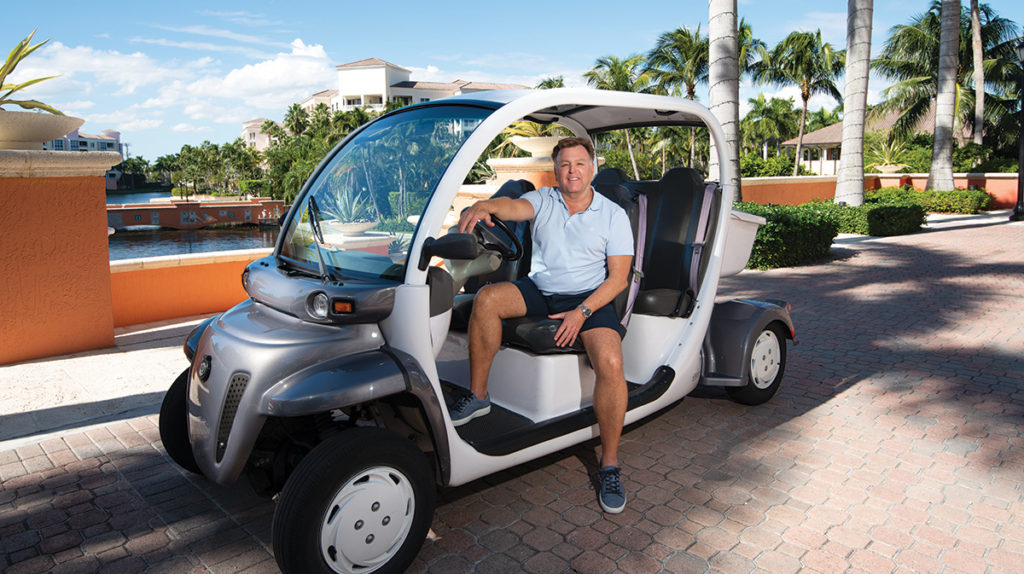 Doug Kinsley
Fortune Int'l Realty
305.215.5900
Doug@FIR.com
DougKinsley.com
"I've been in the business for over 40 years and I pride myself on my repeat customers and unparalleled experience."
Many realtors say they're available 24/7/365, but normally being on vacation on a cruise ship in Greece would be the exception. Not for Doug Kinsley. "This past July, a property came to the market at $5 million," he says. "My customer had been waiting for a unit in this building for two years. They offered $600,000 over asking price, but lost it in a bidding war with six other participants." As it turned out, the successful bidder closed on the property and then decided he did not want it. "It came back to the market in October," he says. "I was on a cruise ship in Greece and my customer was on vacation in Italy. This time around, we were only competing with 3 other offers and, with the help of technology, we placed the property under contract within 5 hours of being placed on the market." Talk about going the extra mile!
Exercise Innovation: "I spend an hour swimming every day. It gives my mind rest…and time away from the telephone!"
Personal Touch: "The purchase of a home is a very big deal and I offer complete service from beginning to end."
Extensive Promotion: "I try to provide properties with the best exposure including professional photos, the Fortune Network, monthly postcards, email campaigns and magazine ads."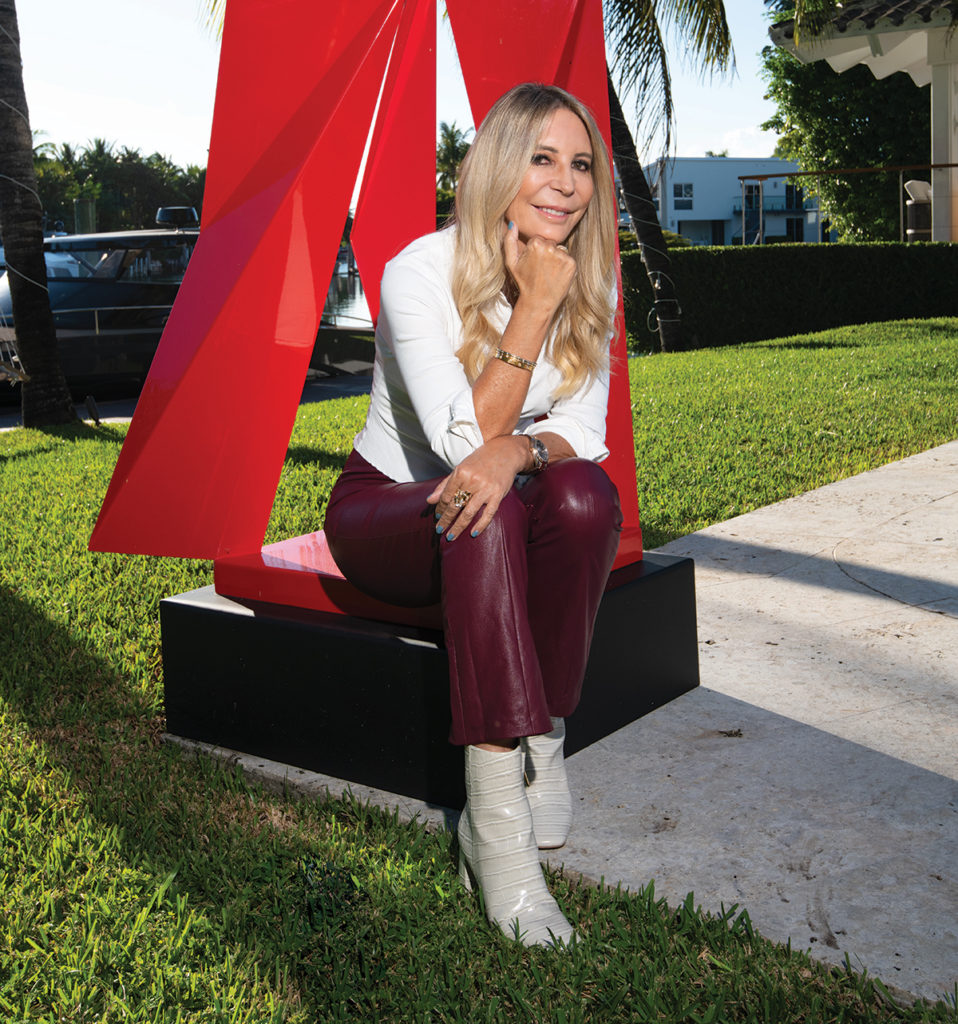 Giulietta Ulloa
BHHS EWM Realty
305.710.6620
Giu@GiuliettaUlloa.com
GiuliettaUlloaGroup.com
"I will work my hardest to truly find my client their dream home. I'm not satisfied with my client being content with their home, I want them to be genuinely happy."
We are living in a unique time and Giulietta Ulloa is more than up to the challenge. "After working in real estate in Miami for over 25 years, I believe what makes me unique is my balance between professional and approachable," she says. "I will use all of the resources in my power to find the best fit for a client, but I will also be their friend while doing so." Fortunately, she's always available and prides herself on responding as quickly as possible. "Attentiveness and rapidness can make the difference between getting the deal or not — especially in a market as hectic and rapidly changing as this one," she says. "The pandemic has disrupted, transformed, and accelerated growth across nearly every industry; with real estate seeing a notable boom in recent months. I plan to remain at the forefront by integrating new tools and advancements in technology. Plus, I have two young and hungry protégés to breathe fresh air into my business moving forward."
Genuine Giulietta: "With me, what you see is what you get. Many agents see their clients as dollar signs. My clients are my friends and people who I end up having lasting relationships with."
Growing Family: "We recently got the sweetest Goldendoodle puppy! My kids love saying she's the obvious favorite in the family…and she's only been here for a few months!"
Miami Energy: "I love to dance my mornings away in Zumba classes, spend a lot of time out on the water with family and friends, and explore Miami's flourishing culinary scene."
Daniel Gaviria +Ana Somarriba
Great Properties Int'l Realty
Daniel Gaviria
305.582.4800 
DanielGGaviria@Hotmail.com 
Ana Somarriba
305.215.1686
SomarribaAna@Hotmail.com 
GreatPropertiesIntl.com
"We complement each other well — he's the brains of the business and the number-cruncher; and she focuses on the marketing and creative side."
Life in Miami has been a blast for Daniel Gaviria & Ana Somarriba. From boating to golfing, beaches and outdoor sports, they both take full advantage of the lifestyle. And now with museums, art, culture and a plethora of world-class restaurants to enjoy, they believe Miami has it all. It's the place where they raised their two girls and where they've been a real estate team for the last 23 years. They met while they were both working at another company and decided to venture on their own. "That's when Great Properties was founded," they say. "It was one of the best decisions we could have made." Even though Great Properties is still a relatively small company, it's successful due to the experienced team of expert real estate agents in their Key Biscayne and Doral offices.
For the Children: "For almost 20 years, we've participated in fundraising events for Pan y Amor to host service trips to Nicaragua to support the grassroots school for some of Managua's poorest children."
Job Satisfaction: "We both love the social side of the business. Even though real estate has many challenges, there's no other profession that we would rather be working in."
Exceptional Service: "Whether helping clients sell their homes at the maximum profit or finding the perfect home for a buyer, most of our new business comes from friends and past client referrals. We could not be prouder."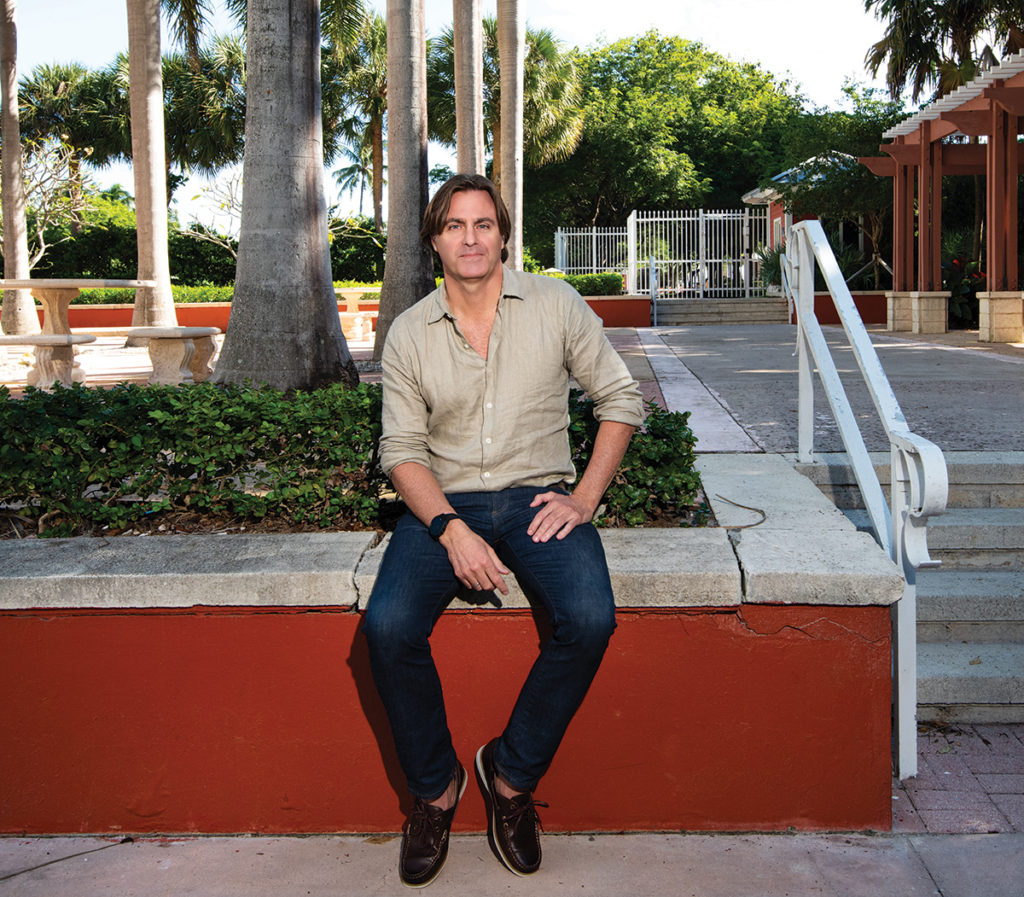 Cristian Gonzalez Black
BHHS EWM Realty 
305.775.3426 
GonzalezBlack.C@EWM.com
CristianGonzalezBlack.EWM.com
"It's so exciting to live in a city that offers such a variety of properties. Everyone is different and I pay close attention to each client's needs and emotions."
Cristian Gonzalez Black is dedicated "all in" to the real estate biz. "I get up each morning and feel a surge at the thought of what the day will bring and what a privilege it is to earn the trust of the people who welcome me into their homes," he says. He takes pride in providing a service-driven business that covers a range of applications including listing properties for sale, producing presentations and advertising, and assisting buyers in finding their ideal home. He also offers rental management assistance for investors and owners abroad. "When not working, I love to go out on the boat with family and friends, ride my motorcycle and take long walks on the beach," he says. "I enjoy trying out new restaurants and visiting new venues so I can recommend them to my clients!"
Two-Wheel Fun: "I'm a big fan of motorcycles and recently was able to go with my family to watch the Moto GP World Championships!"
Two-Feet Activity: "I'm into running at least one marathon a year and am happily training for the next one!"
Deep Thoughts: "It's become more important than ever to stay healthy, be positive and let my family, friends and clients know that my life is beautiful because of them."
Dolores Urdapilleta
Urdapilleta Real Estate
305.790.9946
Dolores@UrdapilletaRealEstate.com
UrdapilletaRealEstate.com
"I'm innovative and always thinking of how I can provide the best service. I'm constantly working on improving and growing my business."
The ability to deliver a successful and seamless real estate transactions is extremely satisfying for Dolores Urdapilleta. "My service goes well beyond most realtors," she says. "I help clients make the best decisions, providing the information and facts they need in order to do so. I also give my opinion and my know-how regarding market trends." She then goes even further to help clients with everything else they could need: moving, relocating, mortgage, connection of services, etc. "I have a great team that helps me provide a unique experience to my clients," she says. This dedication and business savvy has allowed her to build her own company, in a foreign country, working hard and doing what she loves. "After working with me, clients never want to try another realtor."
Vibrant Personality: "I have a lot of energy to help my clients have the best experience with their real estate needs."
Key Adoration: "I enjoy the island life with my husband and 3 kids and love living in this paradise called Key Biscayne. It's unique and the best place to be in the entire world."
Lessons Learned: "Recent events have taught us that the world can shut down in seconds, but the capacity to adapt is the key to success."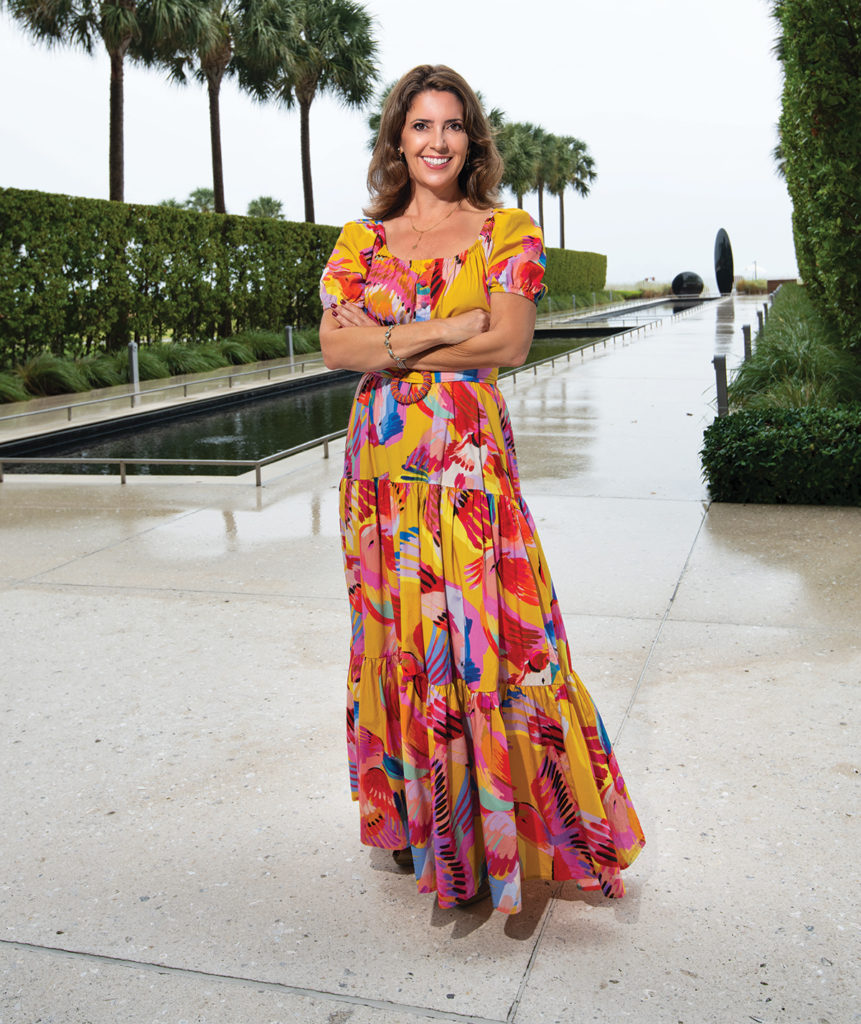 Claudine Coto Knautz
ONE Sotheby's Int'l Realty
305.389.6229
Claudine@TheCotoGroup.com
TheCotoGroup.com
"Since childhood, I watched my father, Carlos Coto, work passionately to make deals happen for his clients. I'm proud to have him as a partner and follow in his footsteps."
Even with the constraints of limited inventory, Claudine Coto Knautz manages to find the right opportunities for her clients. "It can feel like pulling rabbits out of a hat," she says. "One of my clients calls it the 'Coto Razzle Dazzle!'" And the magic definitely works. "Our sales volume comes from a very healthy mix of selling both condos and houses as well as representing both buyers and sellers," she says. "We specialize in the luxury segment and have achieved record prices this year at Oceana and The Ocean Club." What's more, she's on top of the local market — you can ask her about trending stats, a specific condo, or single-family home and she will be able to tell you what has sold and what's the best opportunity available. When she's not busy working, she's happily trying to keep up with her two little ones, Natalie (5) and Henry (4).
Major Kudos: The Coto Group is honored once again to be among the Top 10 teams for ONE Sotheby's, among 900+ agents from Pinecrest to Palm Beach. "That's quite an achievement!"
Data Nerd: "I learned a long time ago, in the corporate world, that one should always have important data top of mind. I aim to always be prepared to make the best of any opportunity."
Thinking Ahead: "I have a strong pulse on today's hot real estate market and I collaborate very well with other leading agents."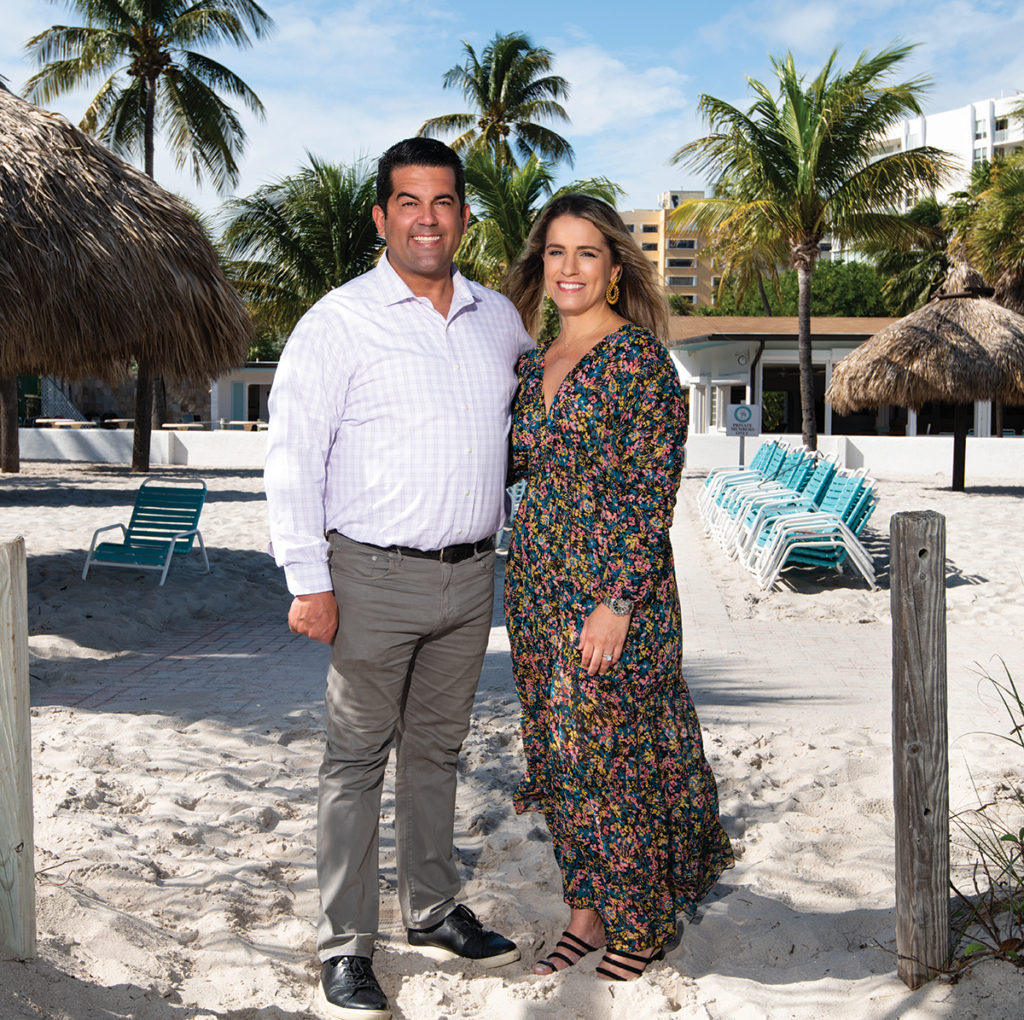 Victor Coto + Sarah Benach Coto
ONE Sotheby's Int'l Realty
Victor Coto
305.942.4452
Victor@TheCotoGroup.com
Sarah Benach Coto
305.586.8765
Sarah@TheCotoGroup.com
TheCotoGroup.com
"A key to our business is being aware of, and nimbly adaptable to, market trends and client preferences. As the market changes around us, we adapt accordingly."
Despite their families knowing each other since the early 1960s, Victor Coto & Sarah Benach met through a blind date set up by a fellow realtor and were engaged exactly a year after that fateful encounter. "We're both Key Biscayne born and raised and graduates of St. Agnes Academy," says Sarah. "Sarah taught there for 10 years before getting her license this summer and joining us at The Coto Group," adds Victor. Serving their clients is their #1 priority, regardless of what it entails. She brings attention to detail, patience and extraordinary people skills; while he brings his NYC marketing background and analytics from his MBA from The Stern School of Business at NYU. "We are driven by numbers and data and offer a local's perspective given our kinship and lifelong connection to the island we love," he says. Both highly athletic, Sarah was a National Champion in Equestrian Show Jumping; and Victor was Team Captain and MVP of the University of Florida Rugby Football Club, where he competed at the All-American level.
The Explorers: "Our first road trip was from Miami to Napa Valley just a couple of months after our first date."
Music Aficionados: "We really enjoy country music and visit Nashville regularly to catch the best of it live!"
Great Eats: "We are big fans of Chef Bobby Flay and have gotten more adventurous in the kitchen as we pursue new recipes from his show and cookbooks!"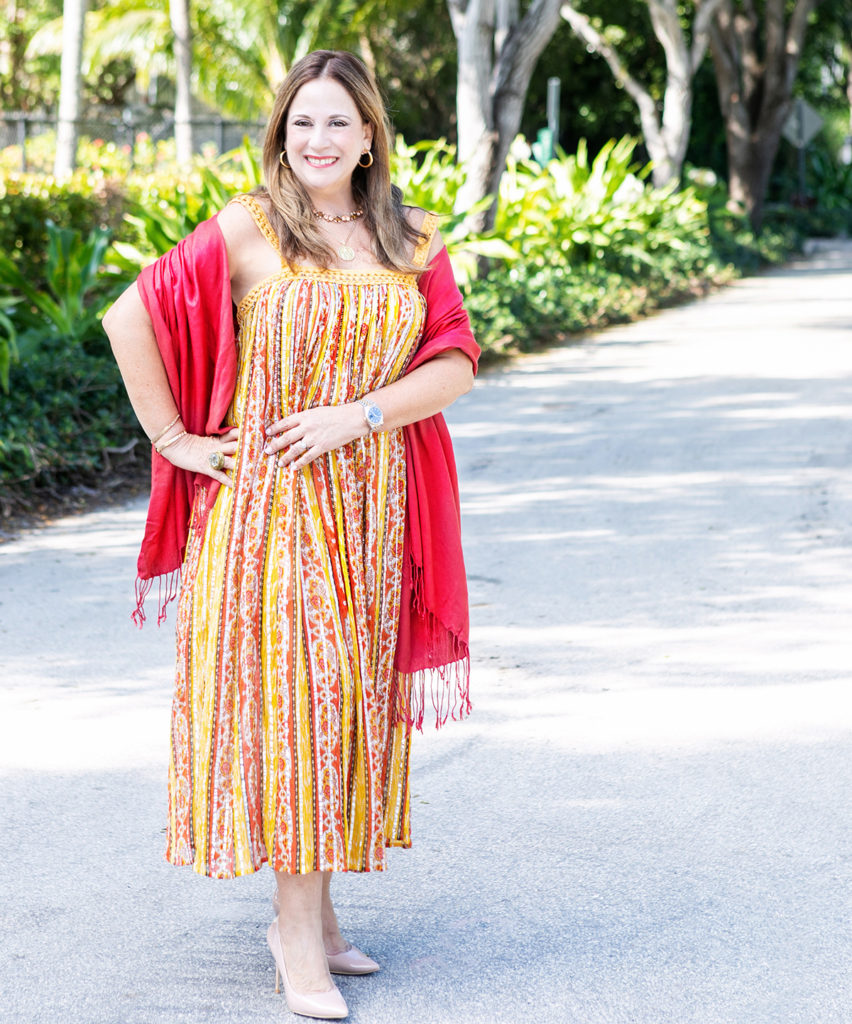 Vivianna Franchy
BHHS EWM Realty
305.798.6010 
ViviannaDeluxe@AOL.com 
KeyBiscayneOceanfront.com
"I pride myself on providing stellar service beyond expectations; putting into practice many years of experience; accompanied by a solid academic background. This is my value proposition."
Vivianna Franchy's degree in Industrial Engineering, MBA with a concentration in Marketing Management, combined with the fact that she's lived in Key Biscayne for 30 years and been in Real Estate for over 17 years, makes her an asset to any transaction. As if that weren't enough, she's fully bilingual and working on mastering a third language, Italian. "Real Estate is no longer a transactional business," she says. "This is the fundamental approach I bring to the table that differentiates me from other top realtors. To equate the very tangible objective that one must achieve to be successful, along with an equally important objective of building a business relationship that will transcend into the future." She's very methodical in her approach to every situation and feels a great sense of accomplishment whenever she solves a problem. "I relate very well to all sorts of people and backgrounds," she says. "I'm a constant student and encounter much satisfaction in learning. And most importantly, I'm very happy with what I do!"
Her Mantra: "There is a process for everything — master it well and anything can be achieved."
All Inclusive: "Nothing substitutes personal touch, but technology helps so much, too," she says. "Use it wisely!"
Free Time: "Although I don't have much time off because of the unprecedented demands of the market, I do love a good walk in the cool breeze of the Miami winter weather while everywhere else is pretty much frozen."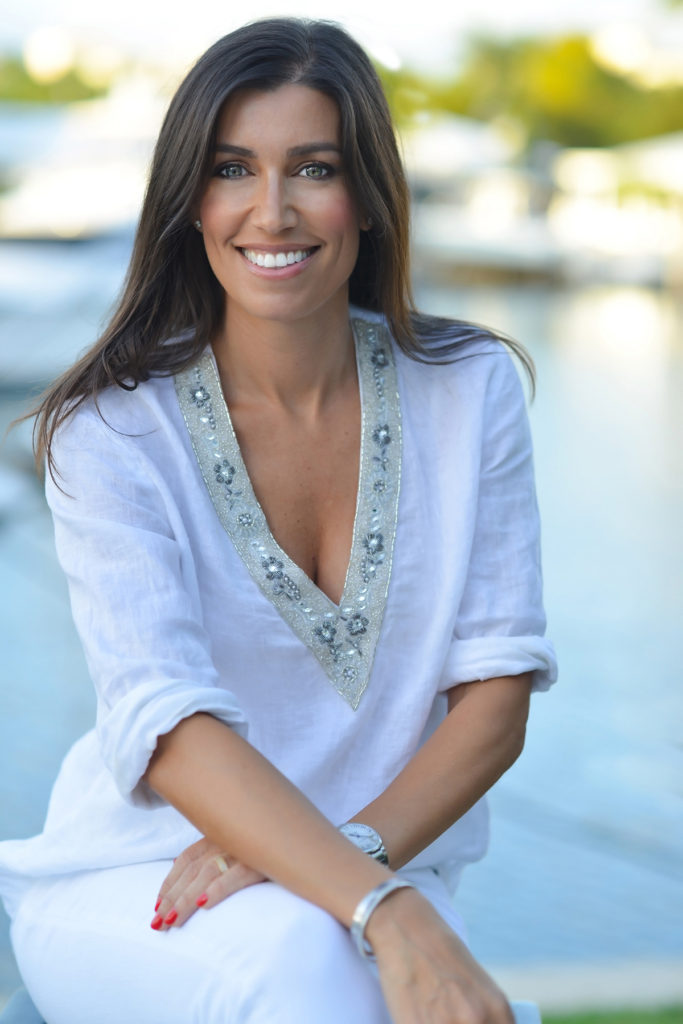 Elena Chacon
BHHS EWM Realty
305.606.5700 
Chacon.E@EWM.com 
ElenaChacon.EWM.com
"Having strong knowledge of the true value of properties and knowing how to negotiate within competitive bids is a winning combination for my clients."
Elena Chacon's motivation is not just selling the right property to her customers but to truly help them achieve the life they've dreamed of. Choosing a home or a vacation home is not just about the property itself, it's all that comes with it: the neighborhood, the location, the amenities and the lifestyle. Her unique financial background allows her to truly understand all the economic implications of a real estate transaction and the importance of doing the market analysis when buying or selling a property so that her clients can make informed decisions. As such, she's committed, passionate and dedicates much of her time to truly understand a client's real estate desires. "I enjoy connecting deeply with my clients (many times families like my own) and seeing everything through their eyes…that, combined with the correct advice, leads to successful transactions," she says. "I'm more focused and dedicated to my client happiness than to my own personal success."

Home Office: As a mother of 4, she loves to work from home so she can always have an eye on what the kids are doing!

Better Together: "Having a great relationship with other realtors helps my clients and I be on top of what is going to hit the market next," she says.
Life Is Good: "It's a blessing and a pleasure welcoming clients into this natural paradise with a small island vibe, which really makes Key Biscayne a unique gem in the world!"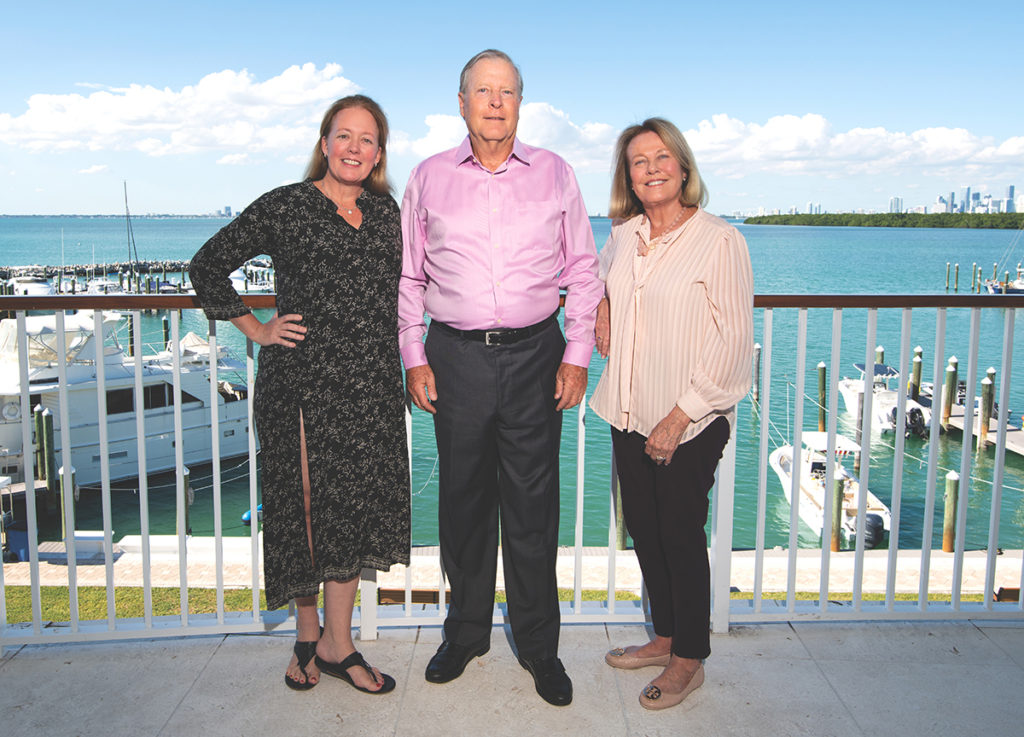 McCaughan & Mandiola Real Estate
Joan McCaughan
305.775.8230
JMcCKB@AOL.com
Carlos Mandiola
305.724.7989
CarlosMandiola@Gmail.com
Jamie Tompkins
786.390.2025
JamieTKB@Gmail.com
Miami87.com
"We are full-time, hands-on realtors who are known for our honesty, integrity and experience."
Joan McCaughan, Carlos Mandiola & Jamie Tompkins help clients catch their dream of buying or selling real estate. "Since our team has many years of experience and knowledge of Key Biscayne and the Miami area, buyers and sellers can rest assured that they will be guided correctly to a successful result," they say. "We utilize all the latest technology to keep all of our clients up to date on market activity." They also continue to check in and support their buyers and sellers long after the transaction has closed, even amid the pandemic, when it became increasingly essential to gain a sense of balance. "When the world began shutting down, we were able to go outside and walk through our beautiful paradise to relax and renew," they say. "Friends, family and client relationships became all the more important to us." 
For Sellers: "Selling your home is an exciting and challenging time. Being as informed as possible about the selling process, and working with an experienced team such as ours will bring you the best results, with the least stress possible."
For Buyers: "When you are buying a home or property, your agent will play a major role in the process. Our team is highly knowledgeable about Key Biscayne and Miami. We're ready to find you the perfect property!"
Post-Pandemic: "We're enjoying returning to all of the interesting and fun events that Key Biscayne and Miami have to offer!"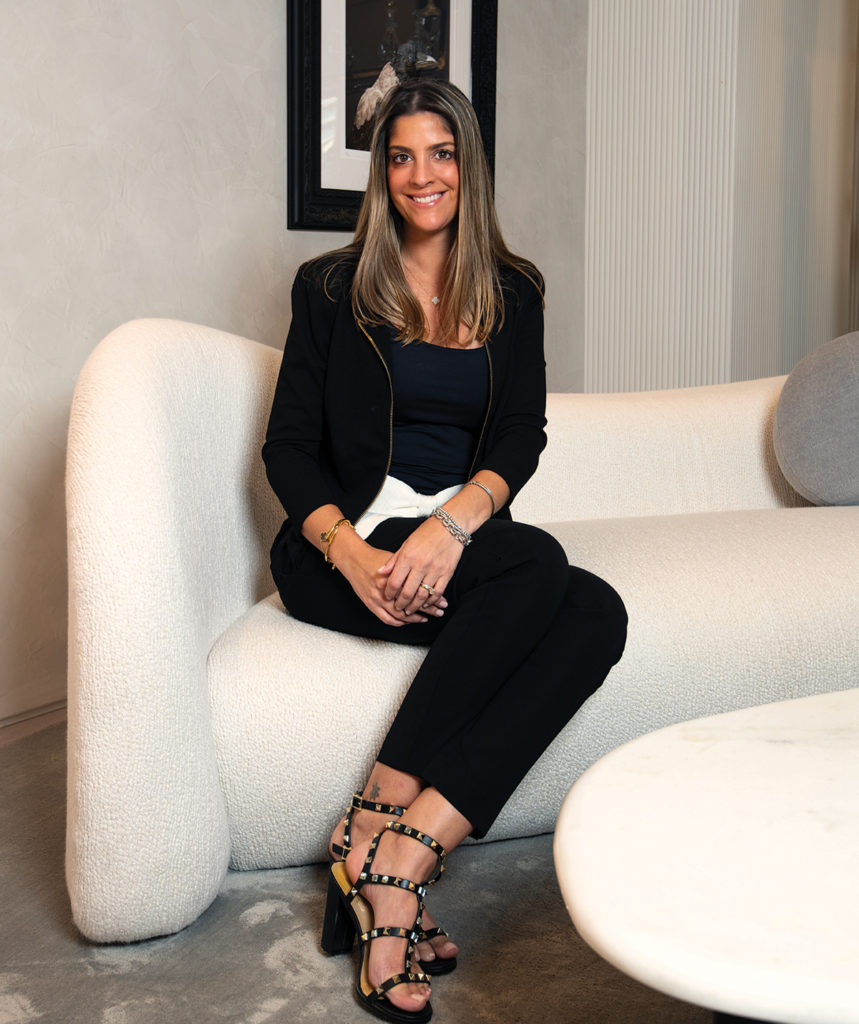 Valeria Lugo
Baccarat Residences Miami
Fortune International Realty
786.426.4544
ValeLugo17@Gmail.com
"My 18 years of experience has given me a comprehensive knowledge of the Miami pre-construction real estate market, strong business skills and an affinity for luxury properties."
Many realtors come to real estate later in life, but not Valeria Lugo. She knew from a young age that she wanted to concentrate 100% on a career in real estate. "After earning a degree in Communications from FAU, I started selling luxury pre-construction condos for Related Group," she says. "I've worked with them on some of their most iconic properties. I feel I've grown with Miami and it's exciting to see how this amazing city continues to improve." She loves to learn something new every day. "We continue to evolve our sales techniques, training and selling through social media, as well as traveling the world promoting our Baccarat Residences Miami," she says. "I have great relationships with the broker community here and internationally and look forward to all the changes still to come in South Florida."
Travel Secret: "I love traveling but I'm not too fond of flying so I'd prefer to take road trips or travel by boat!"
Lovely Daughters: "My girls are my life. One of my biggest challenges has always been balancing motherhood, life and work, and I couldn't have done it without their love and support."
Personal Touch: "It's incredible the amount of transactions we have completed though new technologies. However, there's nothing like one-on-one presentations and being able to interact with my clients in person."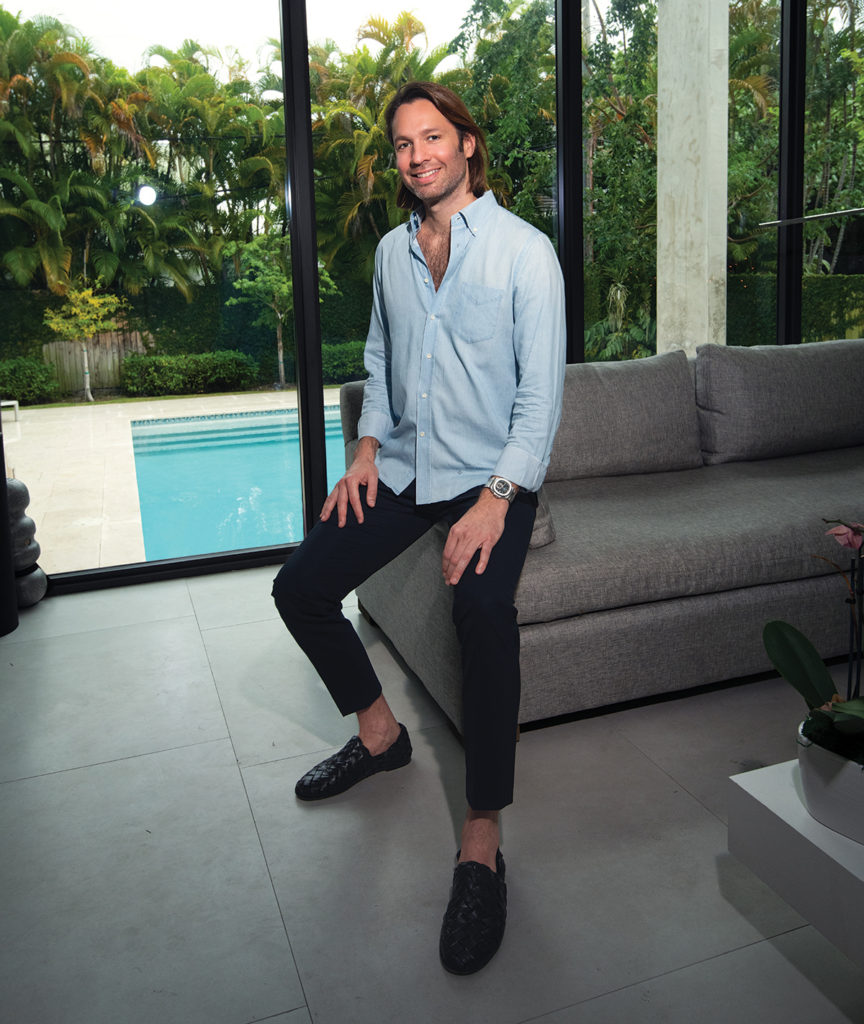 Mark Chatburn
Chatburn Real Estate
305.393.6032
MChatburn@ChatburnLiving.com
ChatburnLiving.com
"My business evolves as my clients evolve — I'm constantly listening to their needs and adapting my practices to satisfy their goals."
Mark Chatburn was born in Ecuador, the son of a British father and a Panamanian mother. Throughout his youth, he was fortunate to live and study in different countries. "This has helped my real estate career tremendously, mainly because I'm able to understand clients who come from various backgrounds," he says. The pandemic was an opportunity for him to evaluate what was really important in both his personal and professional life. "I redefined my business and expanded my services understanding that real estate is much more than buying or selling," he says. "We also offer owners representation for remodel, design, and even build-from-scratch, coordinating, supervising, and collaborating with architects, interior designers and contractors to complete the project. As a realtor, his first priority is to make his clients happy.
Off-Hours: "When not working, you'll find me doing all types of outdoor activities like riding my bike or going to the beach, all the while taking advantage of the amazing weather our city has to offer."
Personal Interests: "In my free time, I'm working on my own real estate portfolio and acquiring and managing residential and commercial properties. I work for my clients but also for myself."
Fun Fact: "I'm a YouTube addict who watches all types of content! When I'm not at home or the office, audiobooks and podcasts are my favorite thing to do while driving."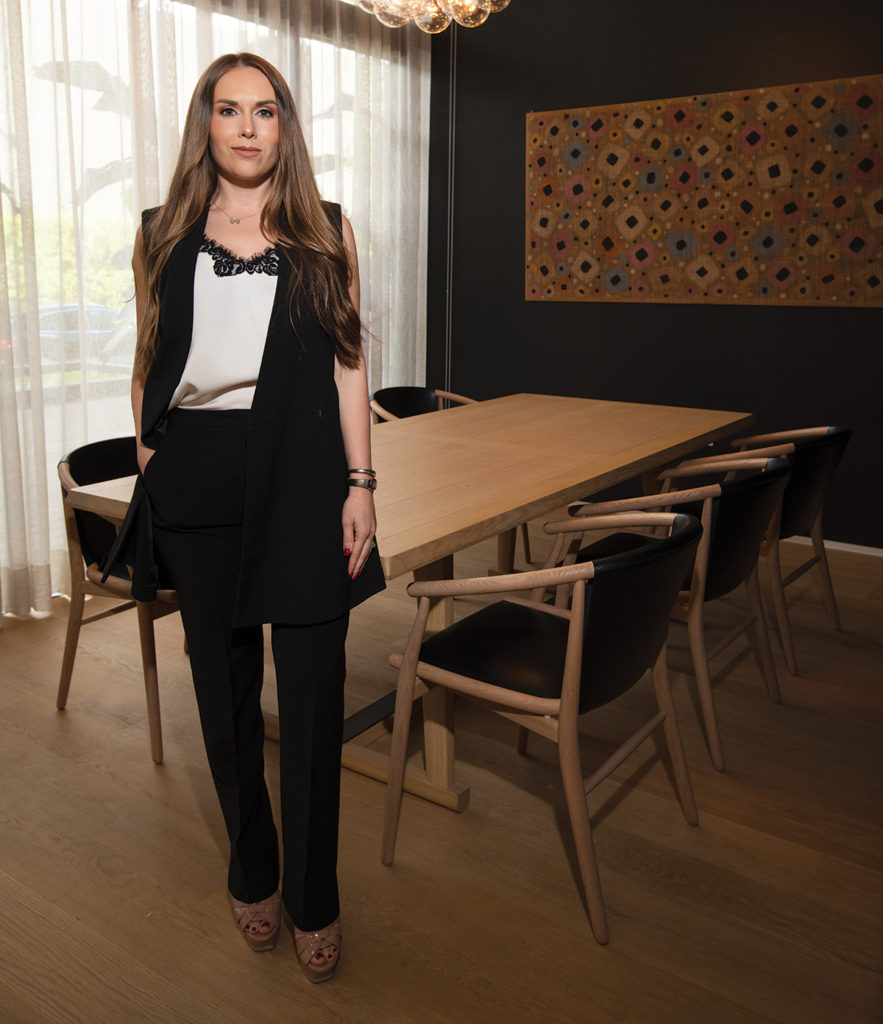 Olga Monson
Casa Bella Residences by B&B Italia
954.512.3044
Olga@CasaBellaResidences.com
CasaBellaResidences.com
"My clients come from all over the world, and it's extremely humbling to know that they trust my expertise to find their next home."
Olga Monson was recently named the Director of Sales at one of the newest luxury buildings in Downtown: Casa Bella Residences by B&B Italia. A specialist in pre-construction and new construction luxury condominiums sales, her 11-year resume reads like a who's who's of Miami developers: Starwood Capital, LYND, Related Group, Fortune International, OKO Group and Alta, among others. "I dedicate my success to my wonderful mother who tough me the importance of positive values, how to be resilient, how to deal with challenges and always look for ways to grow," she says. "I do a lot of research for my clients to advise them on the best investment opportunities in pre-construction — market studies, future developments, infrastructure investments, branding agreements and so on. I don't leave any stone unturned. And when representing the seller, it's all about my extensive professional network." As  a resident of Key Biscayne, she truly enjoys the quiet island life and beautiful beaches. She and her husband are big foodies and love to try new restaurants on their nights out.
Miami Transplant: "I grew up in Ukraine and moved to Miami fresh out of college with a degree in Finance & Banking."
Travel Pro: "My husband and I love different cultures, scenery, food, architecture and meeting interesting people!"
All Systems Go: "One day I would love to be featured on a real estate TV show!"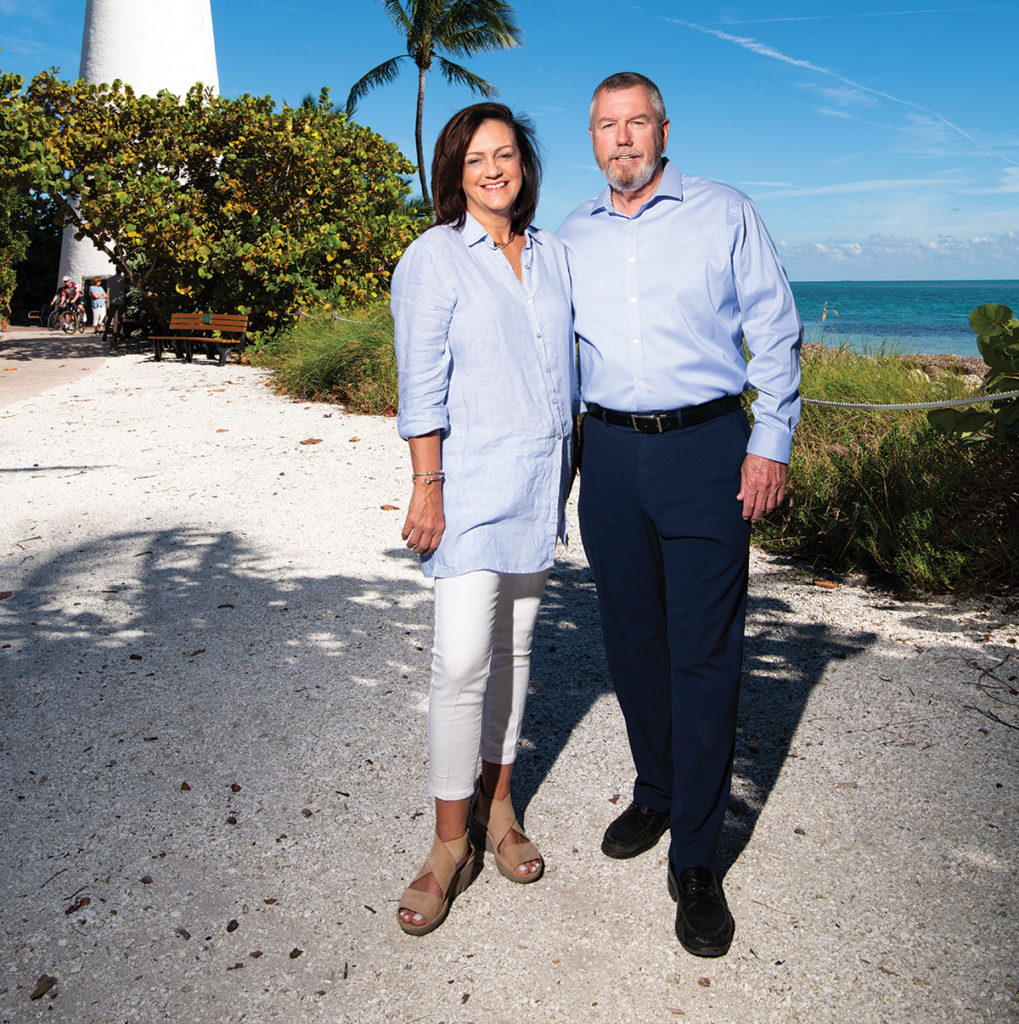 Thania + Robert Vernon
Vernon & Vernon PA
305.582.3761 / 305.606.9539
TVernon@FIR.com
Vernon@FIR.com
MiamiWaterfrontProperties.com
"Our life is Miami — we have parents in their nineties, we have grown children who live here and we have friends from our childhood!"
Thania & Robert Vernon know Key Biscayne intimately, having lived, worked and played on the island for decades. "Our uniqueness are the roots we have to Key Biscayne," says Ms. Vernon. "Robert's grandfather had the first business (Vernon's Sundry) on the island which later became Vernon's Drugstore. It housed the first public telephones and first U.S. postal office — it was the Town Hall of the island. In today's rapid-moving market, their added-value to customers is the experience of prior housing trends and how it compares to what is happening today, particularly when dealing with multiple offer situations and inflated prices. That knowledge and service can only come from longevity and experience. They have belonged to most of the charitable organizations on and off the island throughout their careers and continue to make a positive impact on the community.
Next Generation: "Our older son, Shane, collaborated with us throughout the pandemic, his business was closed so he activated his license and became part of our team, helping with marketing and social media."
Give Back: "Robert has committed his adult life to the community he grew up in. He was Mayor, Vice Mayor and Council Member; and he's currently on the Virginia Key Master Plan Committee. He always puts Key Biscayne first."
Market Trends: "Our business right now focuses on the migration to the South. When one asks themselves where they want to live and work, they very often choose Florida. For the next few years, I think we will see this as a constant pattern."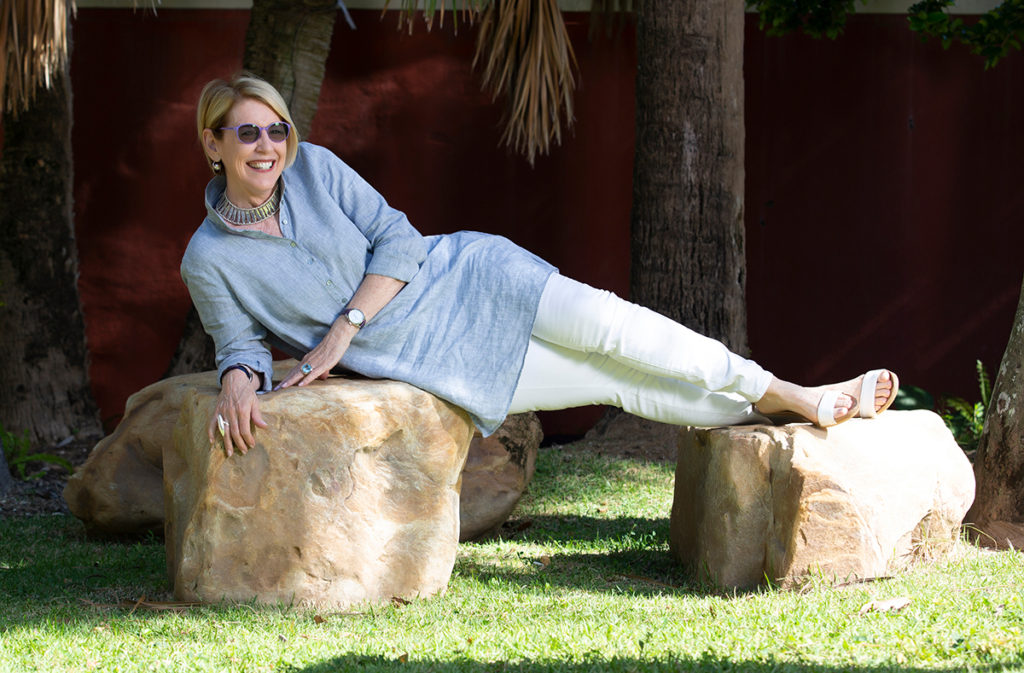 Kari Madera
Fortune Int'l Realty
305.439.3998 
Kari@FIR.com 
KariMadera.com
"Evolving business is nothing new, I evolve daily, as is necessary to explore new ideas, trends, technology, etc., to stay ahead of the game." 
Dynamic and dedicated, Kari Madera's clients learn very quickly that she's the real deal. "Putting my clients first has always brought me the satisfaction of knowing that I've facilitated helping them achieve the best financial and emotional rewards," she says. Originally from Hawaii and educated in Europe, Key Biscayne has always been the perfect fit for her. "Island living and dealing with people from all over the world is second nature to me," she says. "Since the pandemic, it's been a realization, more than ever, that this amazing island where we live, has protected us, given us the freedom to be in the safest environment and allowed us to enjoy all the beauty of the nature in which we live." Family Biz: "I'm thrilled to now have my son, Ivan, joining me in real estate. Having his background in the hospitality, restaurant and event industry makes real estate a natural fit."
Fun Time: "I have found that in Miami, my work and play many times intermingle. When away from Miami, I love to travel and explore the world."
Caring Kari: "I donate to various originations and have my two granddaughters, Sofia and Vivian, do the same. They started donating at ages 5 and 10. It's very important for all of us who are so privileged to help others who are not."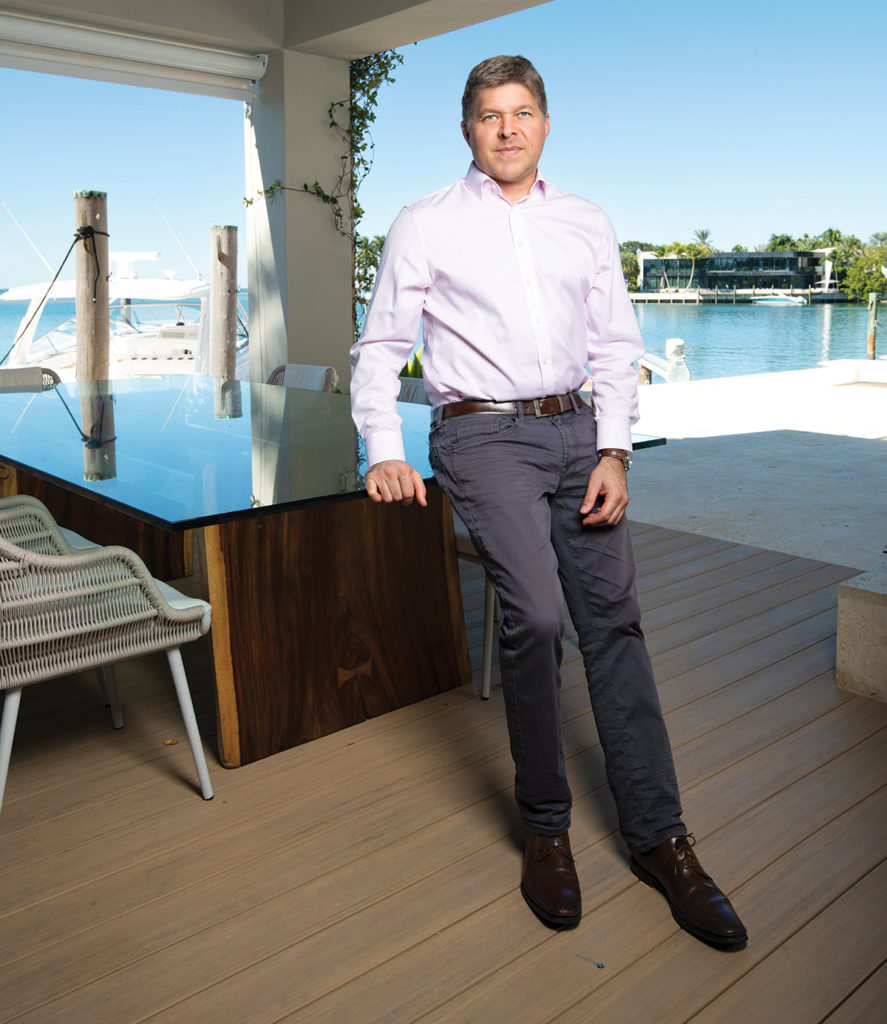 Spencer Raymond PA 
Spencer Raymond Group @ BHHS EWM Realty 
305.951.5970 
Spencer@SpencerRaymond.com 
SpencerRaymondGroup.com 
"I'm a full-time, service-oriented realtor — most don't understand the time commitment needed to do the job properly, and what you must sacrifice to stay ahead in this business."
Spencer Raymond rocks, literally. Originally from the Northeast, he went to Berklee College of Music and spent many years touring with bands. He's worked with internet startups based out of the Bay Area in California, and in television in Manhattan and The Hamptons prior to moving to Key Biscayne to start his successful real estate career. "Key Biscayne is a magical place and I love riding my bicycle around the island," he says. "I also like getting out and paddle boarding. For the first time in a few years, I made it all the way around The Key, which is quite a journey." He has been a board member with the Key Biscayne Chamber of Commerce for years and recently was also a judge and co-sponsor of the Key Biscayne Children's Business Fair — which was a huge success. But he's always got music in his soul. "I try to play my bass guitar at night before hitting the hay," he says. "It's a great way to end a long day."  
Readily Available: "It does not allow for much of a personal life outside of work, but I'm in a unique position that affords me the opportunity to be there for my clients, whether it's on the phone — or to meet with them personally, day or night including on weekends and holidays."
Straight Talk: "Real estate transactions can be stressful with lots of moving parts. I strive to make the process as seamless as possible and to ensure my clients are well-informed every step of the way."
Looking Ahead: "I'm working on a series of video tours to help people discover different areas they might want to explore in Miami or that they may potentially want to move in to."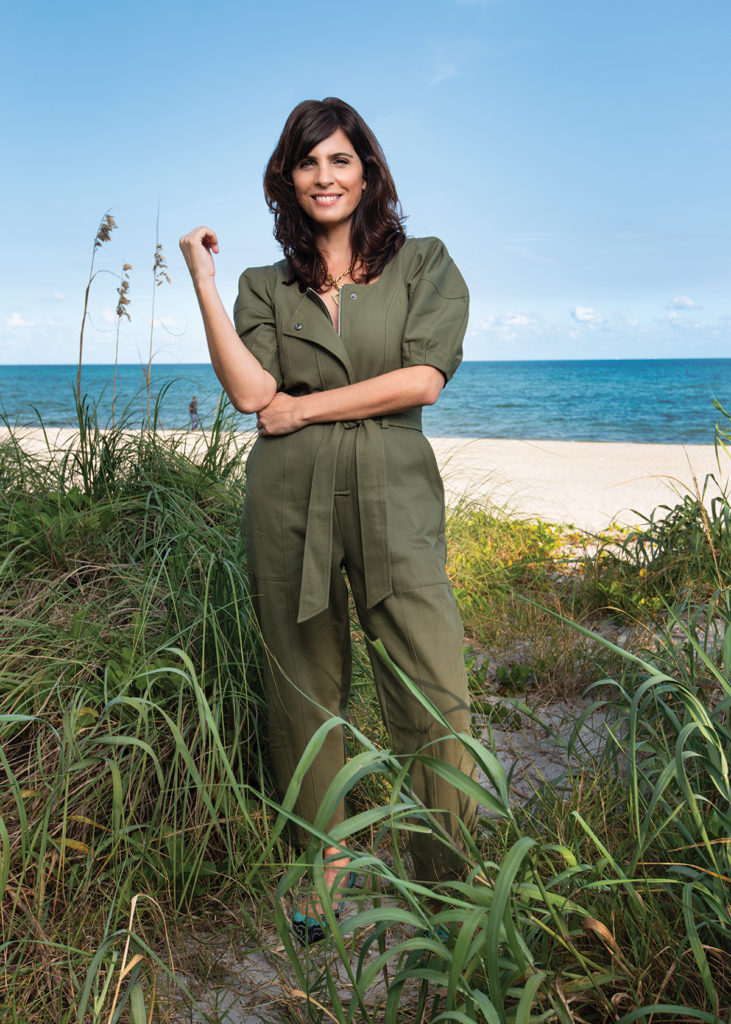 Ines Morando
Be Miami by ONE Sotheby's Int'l Realty 
786.479.1871
IMorando@OneSothebysRealty.com 
InesMorando.OneSothebysRealty.com
"Our teamwork delivers creativity, diversity of thought, opportunities and diverse problem-solving approaches, ensuring that every goal is possible."
Born and raised in Argentina, Ines Morando has experience in a variety of fields — from producing business fairs to remodeling and space-planning. It was in 2013 when she moved to Miami that she realized a career as a realtor was the best way of offering her clients all-embracing services. After transactions within the areas of Brickell, Fisher Island and Key Biscayne, she joined ONE Sotheby's Int'l Realty as part of the Be Miami team, alongside Camila Failo and Rocio Cernadas. "My proven success in leading multifunctional teams has yielded a penchant for achieving project goals and maintaining a high degree of client satisfaction, including implementing negotiation techniques and sales strategies so my clientele is supported throughout every step of the process." 
Eye For Success: "I know immediately if a property has the right potential for a client," she says. "I look at layout, design, décor and quality of construction — every detail matters."
Valuable Insights: "During the pandemic, to strategically move forward was our main goal and having a Plan B for every Plan A was our everyday reminder."
Family Matters: "As a mother to 4 kids, my free time rapidly fills up with sports activities and school events," she says. "Through it all, the goal is to always maintain a productive work-life balance."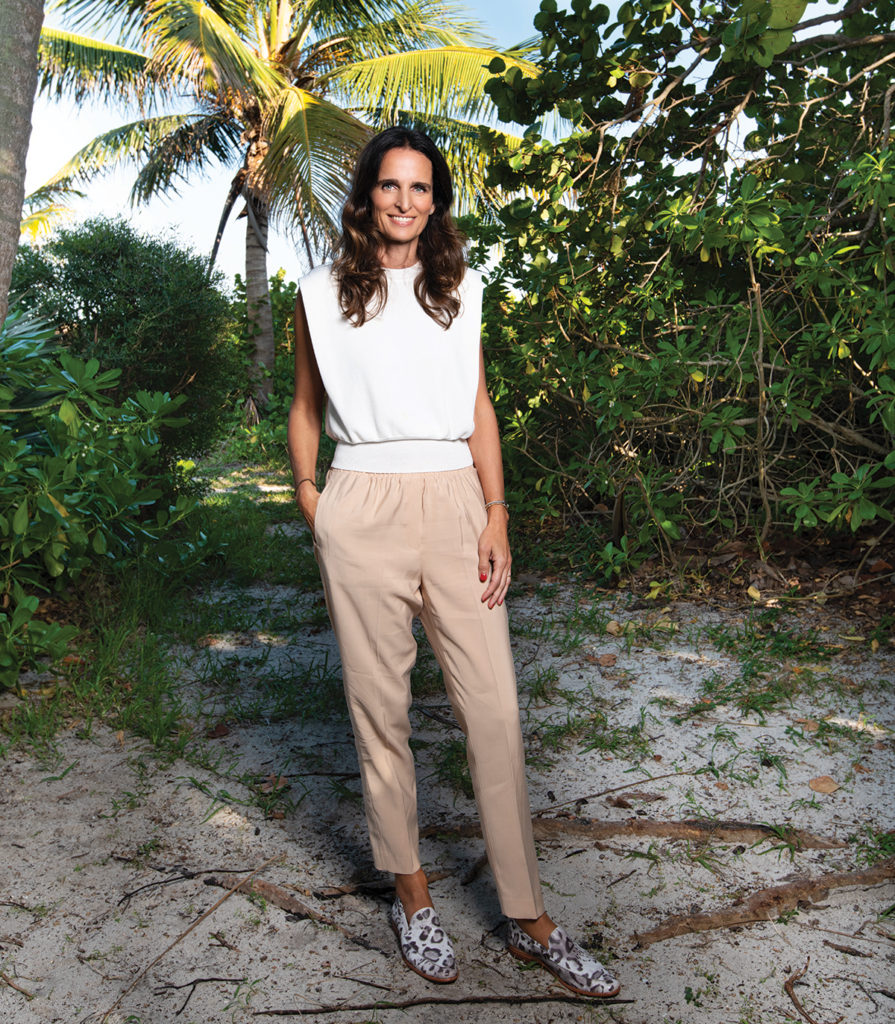 Rocio Cernadas
Be Miami by ONE Sotheby's Int'l Realty
305.878.0759
MCernadas@OneSothebyRealty.com
RocioCernadas.OneSothebysRealty.com
"Empathy is an essential value for us. We believe every person and property has a story to tell — we deeply listen to them and bring about thoughtful responses."
As part of the Be Miami by ONE Sotheby's Int'l Realty team, Rocio Cernadas brings more than 12 years of experience in the real estate field. She obtained her degree in Political Science & International Relations in Argentina, a background that gives her strong negotiating skills and strategic-thinking abilities. During her studies, she worked for a Real Estate Development Consultant focused on Miami urbanizations. She landed in Brickell in 2000, just when the skyline was evolving with new developments. "From the simplest residential closing to the most complex one, I'm 100% committed to providing exceptional service," she says. To add value to her work, she joined forces with Camila Failo and Ines Morando. "We work passionately with a positive-thinking attitude that makes deals happen." 
Experience Matters: She's an expert in property orientation. After so many years of showings in Key Biscayne, she knows every condo floorplan on the island.
Count On Her: Her clients have the advantage of an experienced realtor at their side throughout each stage of the real estate process.
To The Fullest: "I love swimming, sailing and spending time at the beach with my family!"
Camila Failo
Be Miami by ONE Sotheby's Int'l Realty
617.485.4556
CFailo@OneSothebysRealty.com
CamilaFailo.OneSothebysRealty.com
"We love each stage of the real estate process — no matter where clients come from, we help them become Miami locals in no time!"
Bringing a global perspective to "Be Miami" by ONE Sotheby's Int'l Realty, Camila Failo has lived in Buenos Aires, Dallas, Los Angeles, Amsterdam, The Hague, Boston, Cleveland and Miami, where she's developed a strong network of clients and friends. Her wide range of experience includes working with Going There, a London-based relocation company and Granados Davey LLP, a Miami law firm, where she put her law degree from Universidad Católica Argentina to good use. She believes that combining her skills as a realtor with her experience as a lawyer and relocation consultant, is the best way to offer clients end-to-end services. "I work passionately finding off-market deals and get delighted when connecting clients with opportunities," she says. Together with Ines Morando and Rocio Cernadas, they have become an exceptional team based on trust, respect and fellowship.  Full Circle: With her client-centered approach, she founded @BMGservices, a platform through which she offers international clients living abroad assistance with U.S. Visas and guidance with projects in the U.S. 
Perfect Balance: As a mother of 4 boys, her days are filled with activities. "I frequently travel out-of-state to handle client matters but do enjoy having long walks on the beach and riding my Peloton bike in the mornings!"
World View: Since she's lived in Europe and in several U.S. states, out-of-state clients immediately relate to her when trying to blend into Miami's culture.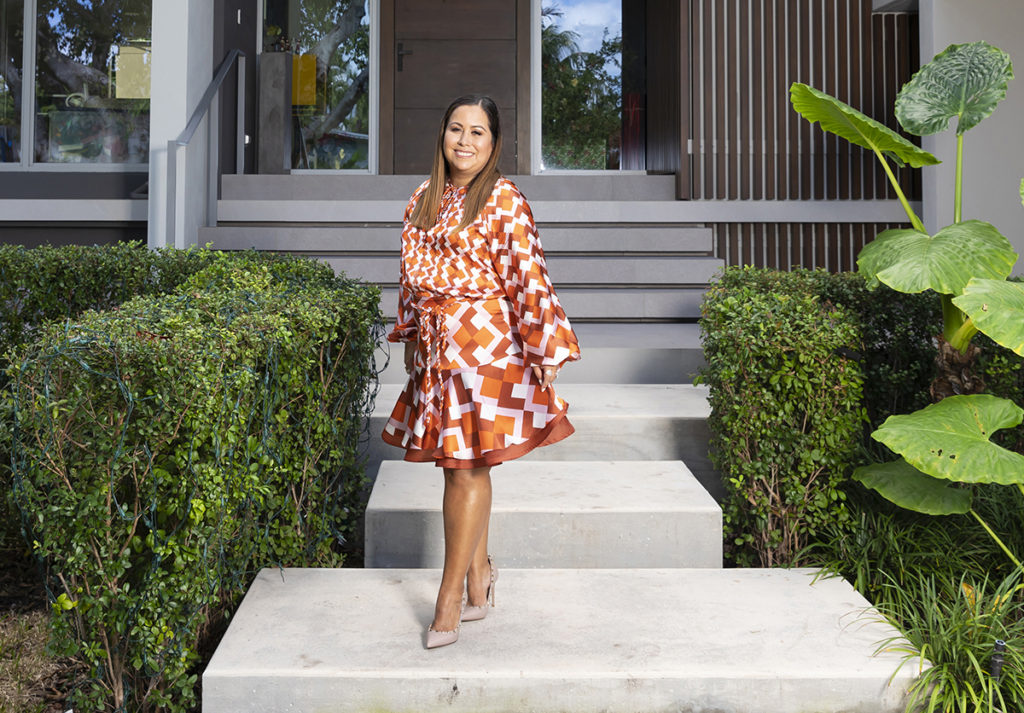 Melissa Llaury
BHHS EWM Realty
713.899.5297 I
nfo@MelissaLlaury.com
MelissaLlaury.com
"I pride myself on giving each client a comprehensive and realist outlook of what they can expect to achieve as we work together to augment their real estate portfolio."
From multi-million dollar deals to consecutive Top Producer honors, Melissa Llaury is always on the cutting-edge of the real estate business in Key Biscayne and beyond. Beginning her professional sales career as a Financial Advisor Intern at Merrill Lynch, she went on to launch her own boutique PR & Marketing company in Houston before moving to Miami in 2013 to begin her real estate career. "Clients choose to work with me for my full-service approach, ethics, experience and expertise in negotiating deals," she says. "My strong base of loyal repeat clients is one the prime reasons I believe I've been successful as a trusted industry professional." Among her areas of expertise is helping families relocate from other countries to Key Biscayne. "I advise them on what is the best place for their families to buy or rent according to their needs, wants and tastes," she says. As such, she prides herself on giving all of her clients the most precise state of the market, its trends, comparable sales and property values. "My goal is to help my clients write every chapter of their story that involves real estate," she says. "I want to be there for their entire lifetime!"
Clients First: "From corporate executives who have purchased hundreds of properties to first-time homebuyers, I find it thrilling to help my clients make their dreams a reality."
Strong Roots: Born and raised in Lima, she moved to Houston at 18 to study Finance & Marketing before launching her real estate career in South Florida in 2013.
Key Connect: As an active Key Biscayne resident, she's involved in the community via her roles as both a mom and leading realtor, understanding the ins & outs of the island like only a resident could."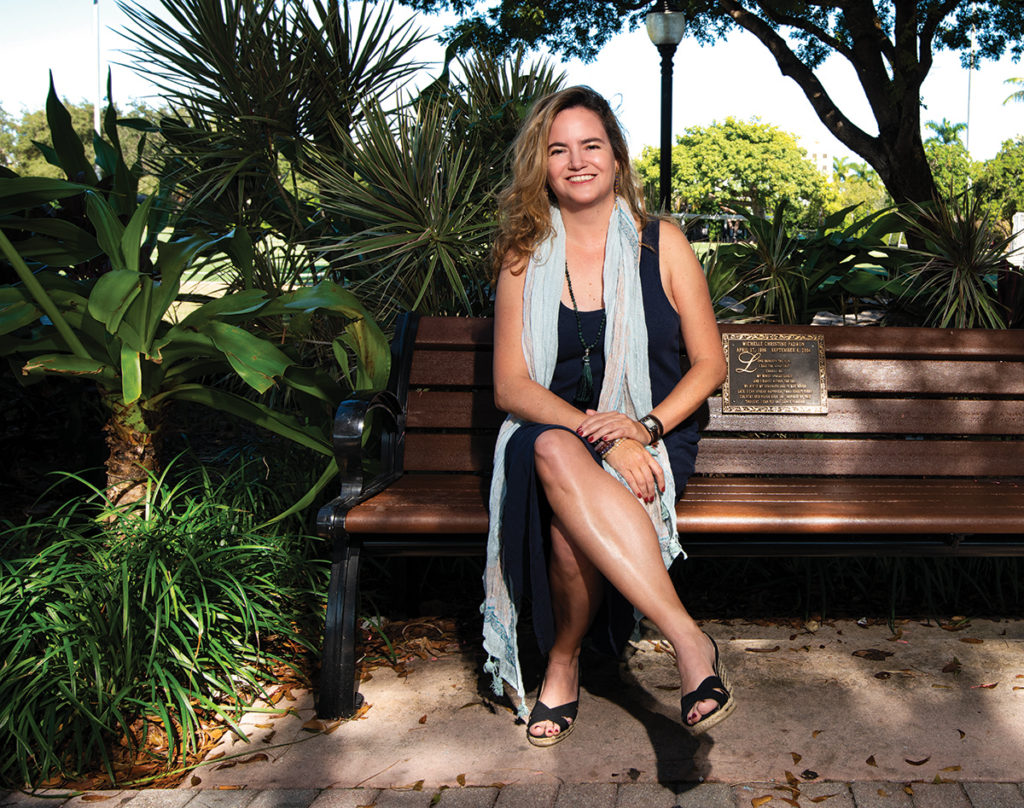 Juanita M. Lopez
BHHS EWM Realty
305.960.5356
305.803.4891 
Lopez.J@EWM.com 
JuanitaLopez.EWM.com
"Thanks to my knowledge of the market and honest, trustworthy business practices and professional network, I have the skills to adapt to this ever-changing industry and grow right alongside it."
Serendipity. That's what brought Juanita M. Lopez, MBA, to the field of real estate. "I relocated to Miami over 20 years ago and have enjoyed watching her grow," she says. 
"Prior to my real estate career, I was engaged in the business of construction materials supply and development. It was here I witnessed Miami's progress — from the reconstruction of the Port of Miami, the the Metro extension for Miami International Airport to the construction of many other iconic buildings throughout our highly desirable metropolis." Clients trust her extensive knowledge and significant experience in the real estate field. She treats every listing as if it were her own property. "Working closely with a team of designers and architects, I have been able to exponentially grow my business," she says. "This has allowed me to make the best recommendations to my customers and add tremendous value to my services."
So Grateful: "I'm extremely appreciative of each and every one of my clients. When they entrust me with their most valuable asset, it's a tremendous undertaking with unfathomable liability and serious responsibility."
Tech Talk: "I've immersed myself in technology and the utilization of state-of-the-art programs and platforms."
Caring Heart: "I support Damas Voluntarias de Colombia, Sylvester Comprehensive Cancer Center, St. Jude Hospital, Fountainhead, PAMM and O, Miami, which focuses on poetry and programs for underprivileged kids and artists."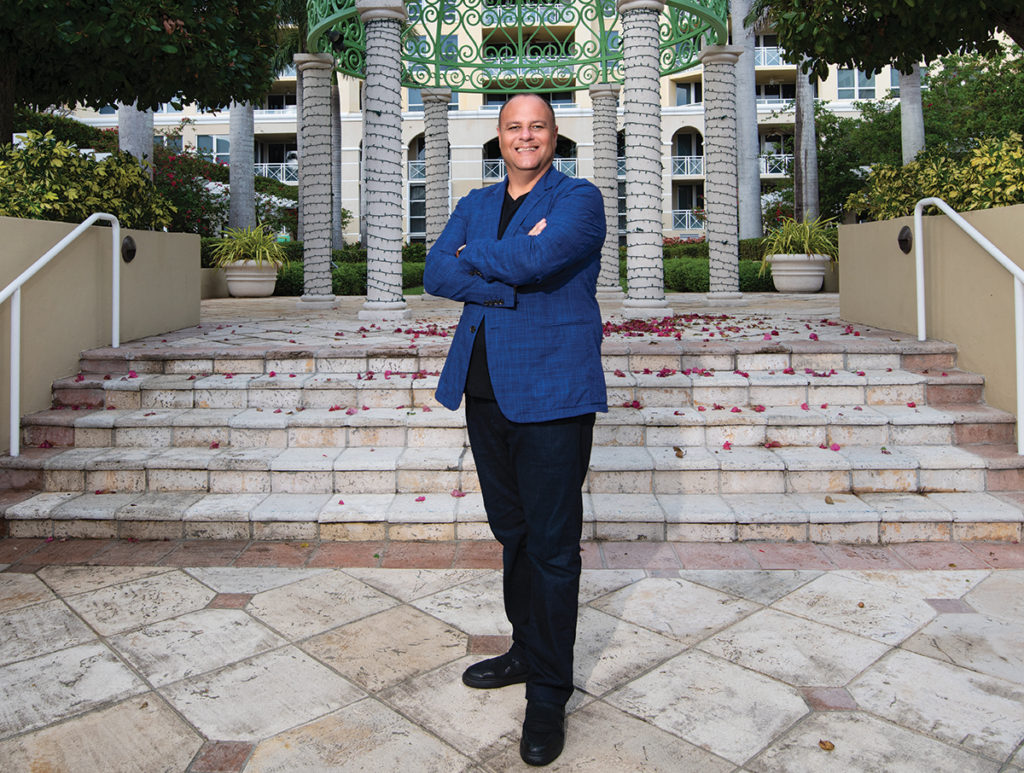 Jorge Boj
Great Properties Int'l Realty
305.803.6956 
Jorge@JorgeBojPA.com 
BNachtigallProperties.com
"We offer the most professional service possible, then go the extra mile every time. It's all about long-term relationships with our clients — we just don't disappear after the closing."
Jorge Boj believes if you live somewhere long enough, no matter how wonderful it is, you sometimes take it for granted. Not him. "I love my job, I can't imagine doing anything other than being a full-time realtor in paradise," he says. "Being able to live and work here is priceless." A full-time Key Biscayne resident and realtor since 2001, he knows all the streets and all the condominiums like the palm of his hand. "We know what's selling, who's buying, where the buyers are coming from, and all the other details of the deal," he says. "In addition, we take charge of a transaction from beginning to end — we're not bystanders, we take charge. Our years of experience help us deal with and solve anything that can come up in a transaction." He recently purchased a boat and loves to take the family out for an afternoon ride or to swim in the flats. "It's so relaxing for me," he says. "Being in close contact with nature helps reduce stress and helps us get ready for any challenges that may come our way."
Book Lover: "I'm a huge fan of biographies and history books. No fiction books for me! But I do like Seinfeld! It was a hit in the 90's, but it never gets old!"
Retro Pleasure: "I hope I'm able to buy an antique car (from the 80's) and restore it. It would bring back so many great memories from my teenage years."
Better Service: "This year we added new members to our team. Thanks to them, we had a record-breaking year. We couldn't have done it without their hard work and dedication."