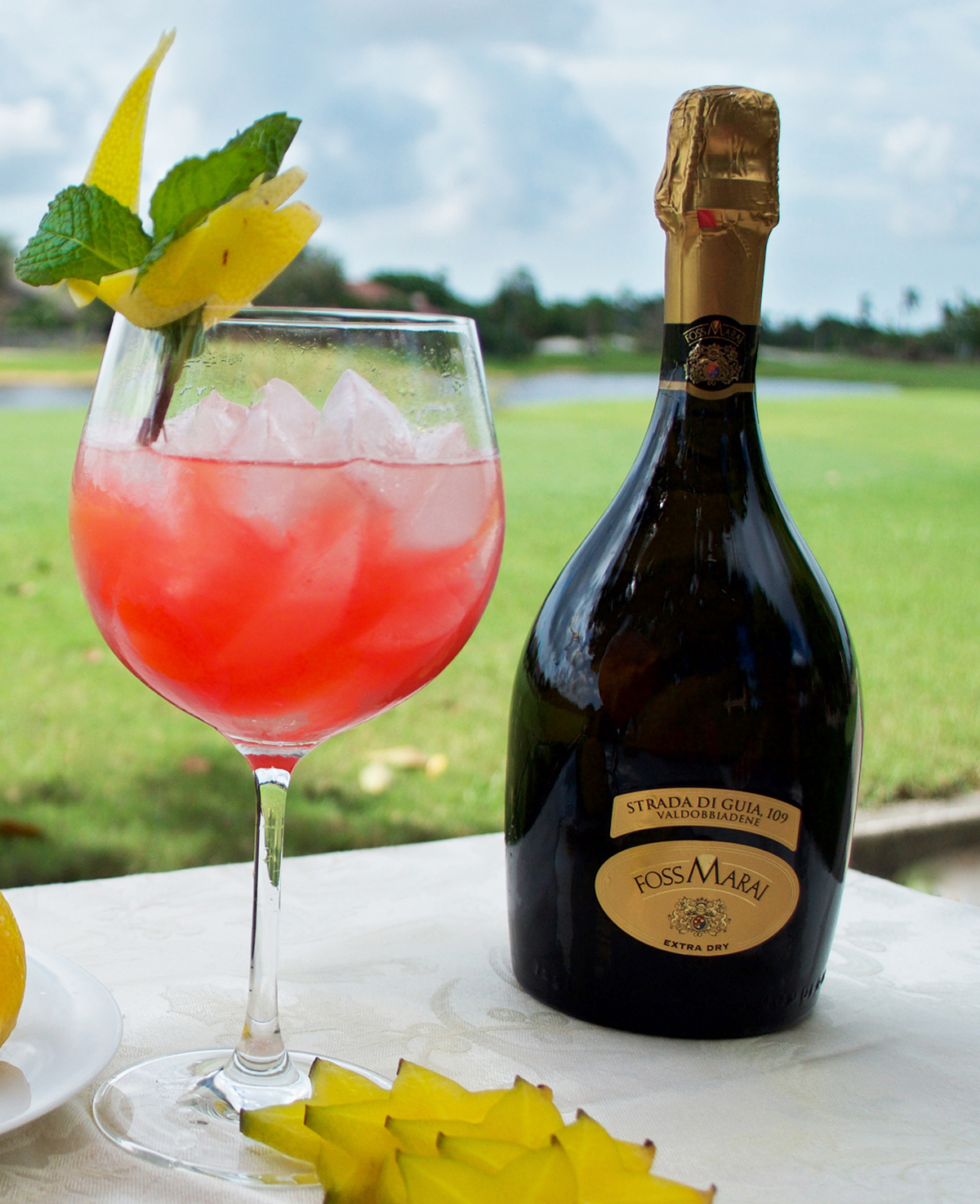 Miami Spritz
Foss Marai 109 Extra Dry
(Prosecco Superiore D.O.C.G)
1 oz Elderflower liqueur
.5 oz Fresh lime juice
8 Raspberries
Sprig of Mint
In a shaker, lightly muddle raspberries. Add elderflower liquer, lime juice and fill with ice. Shake well and pour through a double strainer into a montrachet glass. Top with Foss Marai 109 Extra Dry and garnish with a sprig of mint.