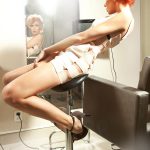 Beauty Arsenal
No time to run to the beauty salon? You're not alone. The solution is to have the salon come to your door. Just download the GlamSquad app and have a team of fully trained beauty experts attend to your hair and makeup — whenever you need on your turf. It's beauty made glam simple; GlamSquad.com.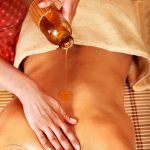 Rx Rest
Are full days of being wonderful exhausting you to the max? Well, now you can lay back and relax by summoning an in-home licensed massage therapist to your home, hotel or workplace in as little as an hour. All you have to do is simply download the Zeel app and get the massage of your dreams without the traffic; Zeel.com.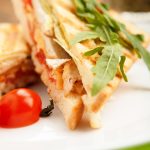 Lunch To-Go
Who has time to throw lunch together when you're too busy brokering deals, ruling your domain and looking fabulous? Lunchology was launched with the goal of making life easier on you. So go ahead, splurge on a lunch that costs only $14 a day, is made fresh with local organic products — and, even better — is under 500 calories; LunchologyMiami.com.
BEAUTY & THE BIZ
Each day, my focus is on my baby girl, Layla, and creating content for my blog, Missy Weekly. I blog about beauty, body and being a new mom. You can usually find me filming a fitness routine, testing out a new baby product or creating a new look through cutting, coloring or extensions on one of my clients. I love making others feel good about themselves. My life can get pretty busy, and schedules can get overbearing. To find balance, I like to hit the reset button. I just did a 30-day cleanse, where I eliminated sugar, dairy, wheat and alcohol from my diet. By doing this, I was able to rid myself of bad habits, like eating cupcakes or having one too many drinks! When I cleanse, my energy level is amazing and my mind is clear. Everything is easy-peasy, and I'm able to cope with stressful situations better. Clarity is what places me back in the direction of my true north.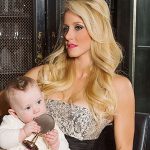 ABOUT THE AUTHOR
› Missy is an extension expert, master stylist, fitness fanatic and Miami mommy who runs a popular local blog called Missy Weekly; MissyWeekly.com.