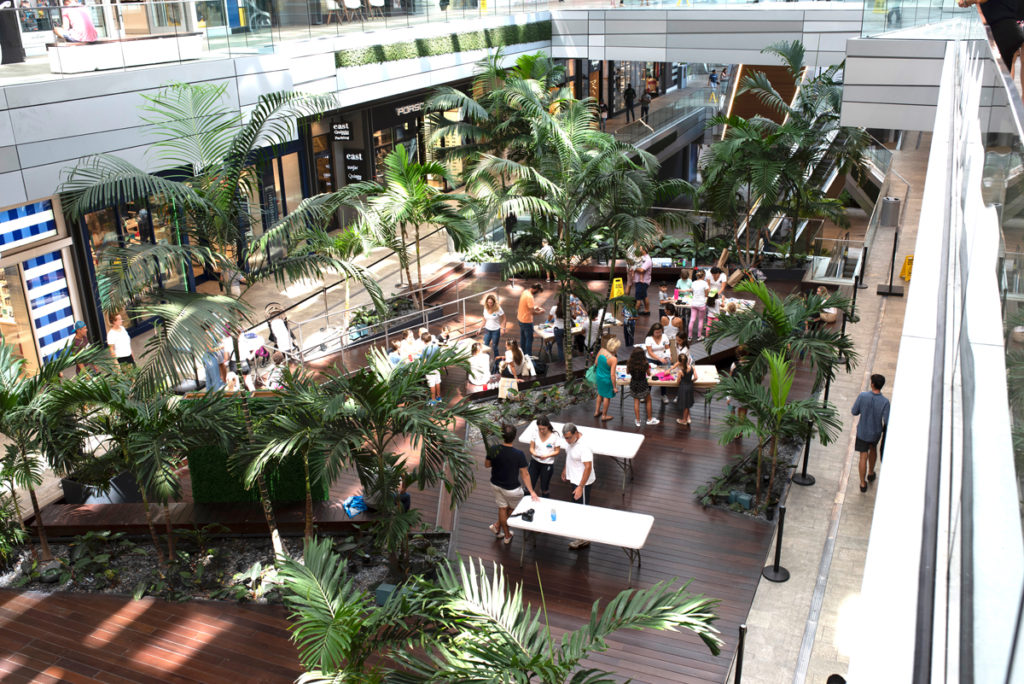 At the heart of every family-friendly community are the spaces where people come together. In Miami, that's Brickell City Centre. As Miami is coming back strong and set to be better than ever, BCC is relaunching "Gather" with a renewed commitment to the families in our community and bringing to them programs 
 that are relevant, fun, educational and most of all: safe. Starting this past April with their recent Earth Month programs, continuing through the summer, and wrapping up at the end of the year with the Holiday Kickoff Celebration, 2021 will be a year where community events are safely reintroduced at BCC. "As a community destination and a place where people call home, we understand the importance of our role in providing our neighbors with activities they can own and be a part of and feel safe," says Michael Sneed, Director of Retail Marketing. "The uniqueness of BCC makes it a family favorite. It truly brings together the energy and vibe of Miami — with its exciting culture, food and entertainment — with the feel of a modern, progressive city, all in the heart of the central business district. There's something for everyone here."
Event highlights include the Spring Fair, which invites families to celebrate the spring holidays together in a lively atmosphere while mingling with other parents and children. Brickell City Centre is bringing back its popular Pop-Ins at BCC (thru May 2), as part of its Earth Month festivities. All of the featured businesses are local, sustainable and/or ethically sourced. Participating brands include Thrifts + Threads, The Native Guy, Normou and more. Similarly, there's the Clothing Donation Drive (also thru May 2) to benefit Dress For Success/Suited For Success and American Textile Recycling Services. Dress/Suited For Success will be accepting business appropriate clothing and accessories including gently worn suits, career appropriate shoes, handbags, jewelry, etc. American Textile Recycling Services will be accepting any and every clothing or fabric that will be recycled rather than end up in our landfills. It's just in time for a Spring closet clean out!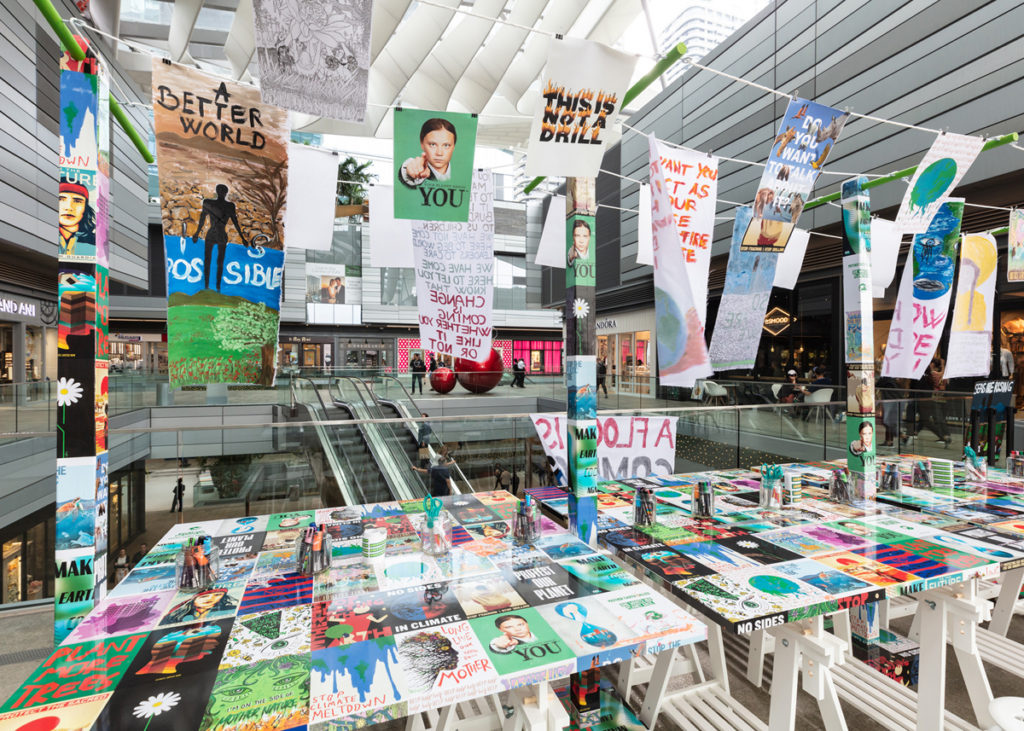 After an exciting summer of events yet to be announced — visit BrickellCityCentre.com/Gather regularly — the month-long Fall Festival takes over October by bringing families out to enjoy the season. Tiny superheroes, princesses, pirates, ninjas and other costumed youngsters will enjoy exciting and safe Trick or Treating on Halloween. Then it's on to the various Art Basel programs that have historically taught children the importance and impact of art on Miami and the world. You may also want to check out the massive Holiday Kick-Off Celebration (November-December) that starts with Fitsgiving: A Wellness Festival at BCC. This weekend of fit-minded programming invites guests to sweat, eat healthy and shop. There's also Black Friday, A Gift For You: Surprises, Delights Gifts & Live Music Performances. Santa's Post Office welcomes families to come visit for complimentary photos with Santa, including pet photo days; while Sounds of the Season brings live music and entertainment programming featuring holiday classics and current music hits every weekend. In December, the 12 Days Of Gifting features a dozen cool gift-giving ideas from BCC retailers as well as a Last Minute Gift Guide, which will showcase retailers' best ideas for those of us who procrastinate when it comes to Christmas gift shopping. Hanukkah is equally fêted with a wonderful Hanukkah Celebration hosted in partnership with Brickell's local synagogue. As if all this wasn't enough, to keep the family busy, there are the Pop-Ins at BCC featuring independent and local vendors throughout the holiday season. "BCC's interactive winter holiday experiences infuse the joy of the season into trips to the Centre with live music, arts and crafts, and complimentary visits and photos with Santa Claus," says Sneed. "All that said, it is most important to us to strengthen the bonds of family and our community through our various programs."
No matter what your age or whether you have kids, BCC is about the joy of discovery. Guests will come for one thing and end up staying for something else once they discover the variety of options available to them. Maybe you come for a pair of shoes or that perfect shirt for a date night, then discover the delicious craft cocktails at one of the restaurants or the beer brewed in-house at the microbrewery. Perhaps you over-indulge on the menu offerings at the VIP cinema and stay for our complimentary wellness events in partnership with local trainers and gyms from throughout Miami.
It's more than just shopping — BCC also encompasses a world-class hotel, two residential towers, and two office towers, essentially creating a city-within-a-city. Best of all, they're ready to welcome family programming back, while maintaining proper safety and social distancing measures; BrickellCityCentre.com/Gather.