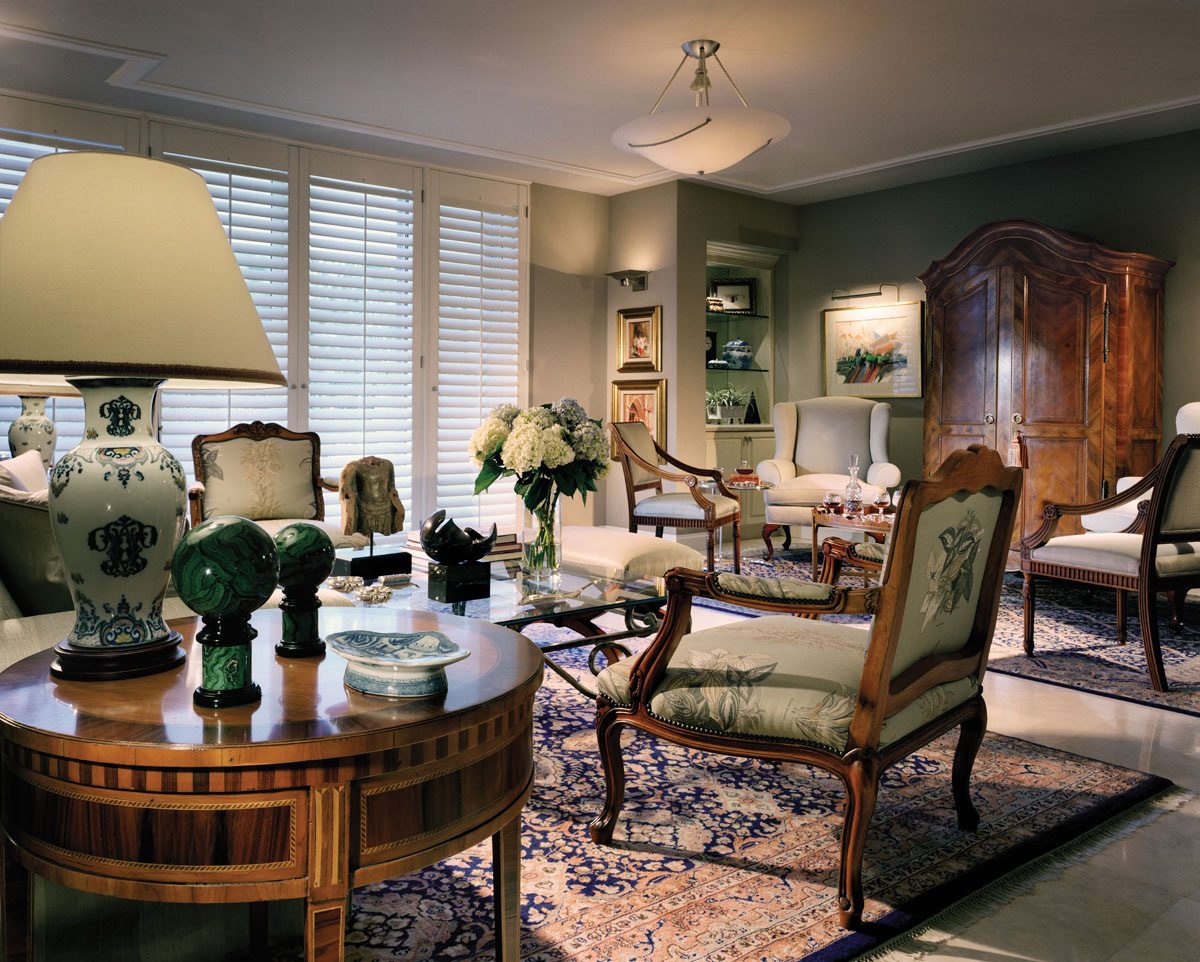 The living room features vistas toward the outside terrace. To give the illusion of added height to the existing slab, a ceiling molding was installed on the perimeter of the room and the ceiling was painted in 2 shades of grey. An upward wall sconce gives indirect lighting that accentuates the ceiling.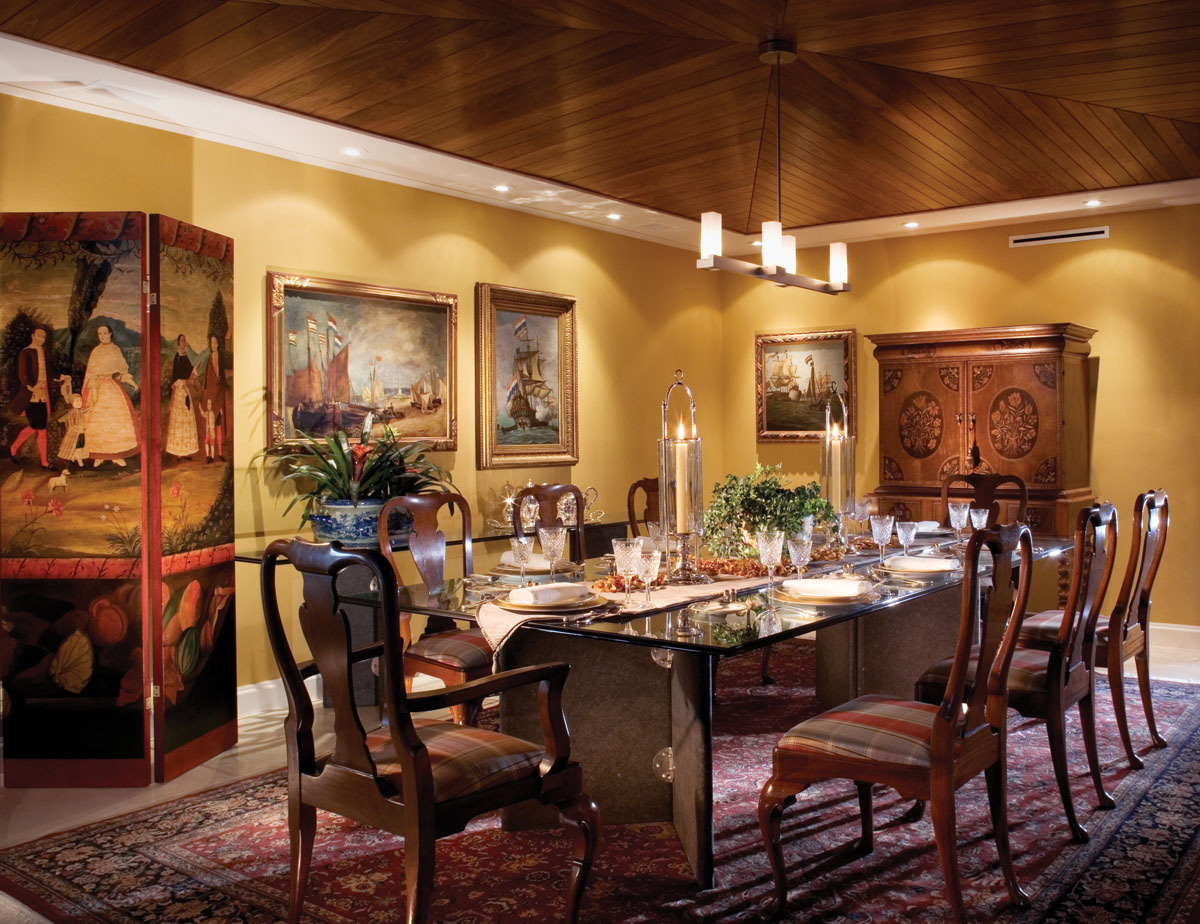 One of the goals of this spacious dining room is to provide low-voltage recessed lighting for artwork. Thus, a soffit was designed with a center pitched ceiling finished in tongue and groove walnut wood planking with mitered edges.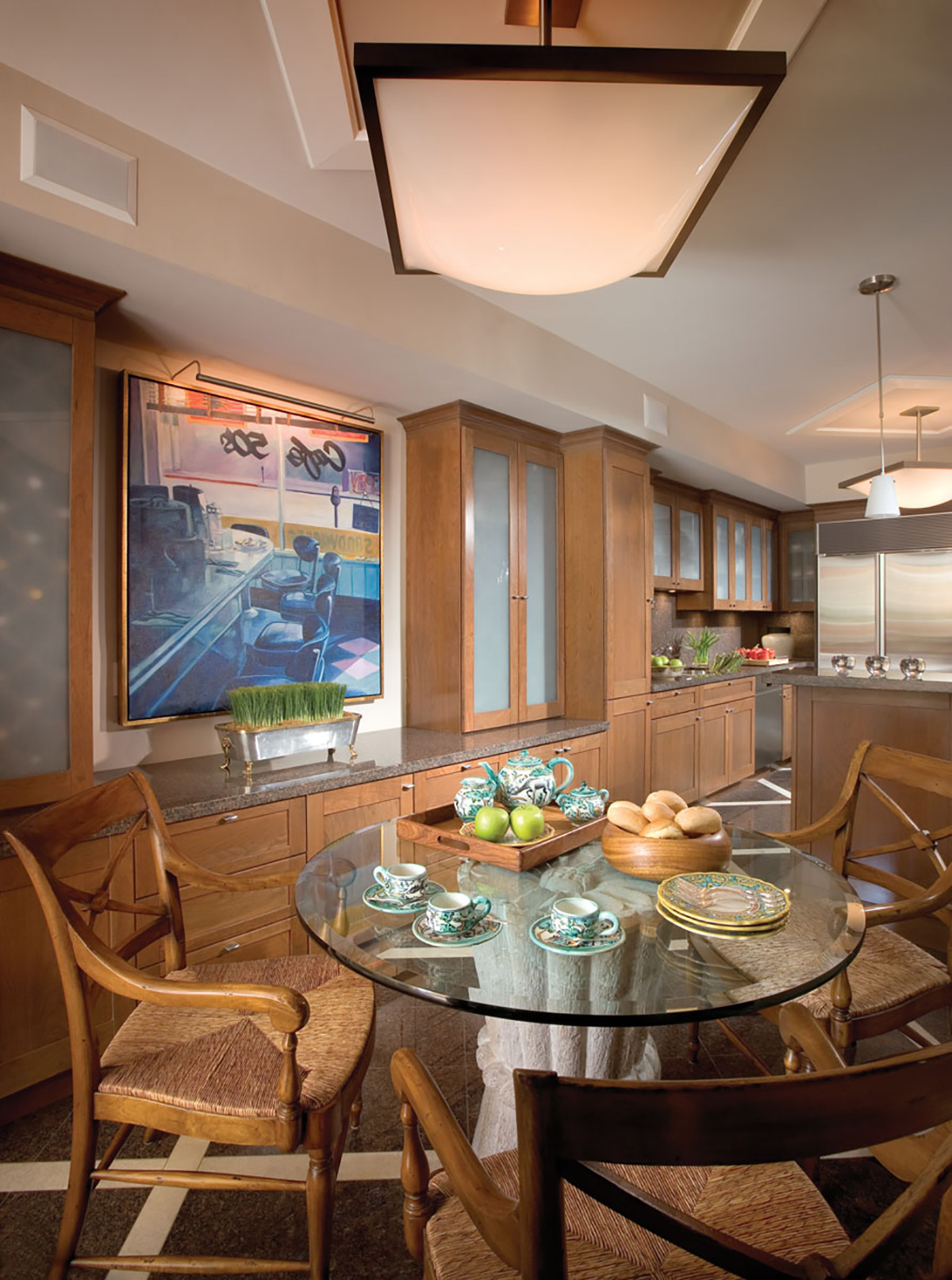 View from the dining room toward the Breakfast showing the grid floor pattern of Botticino cream marble bands with 3'-0" x 3'-0" granite inserts. The pendant up lighting provides general illumination. The custom-designed walnut millwork with frosted glass stores wine and provides storage for fine china and silver place settings. The kitchen is integrated with the breakfast area with the same millwork, granite, floor and lighting.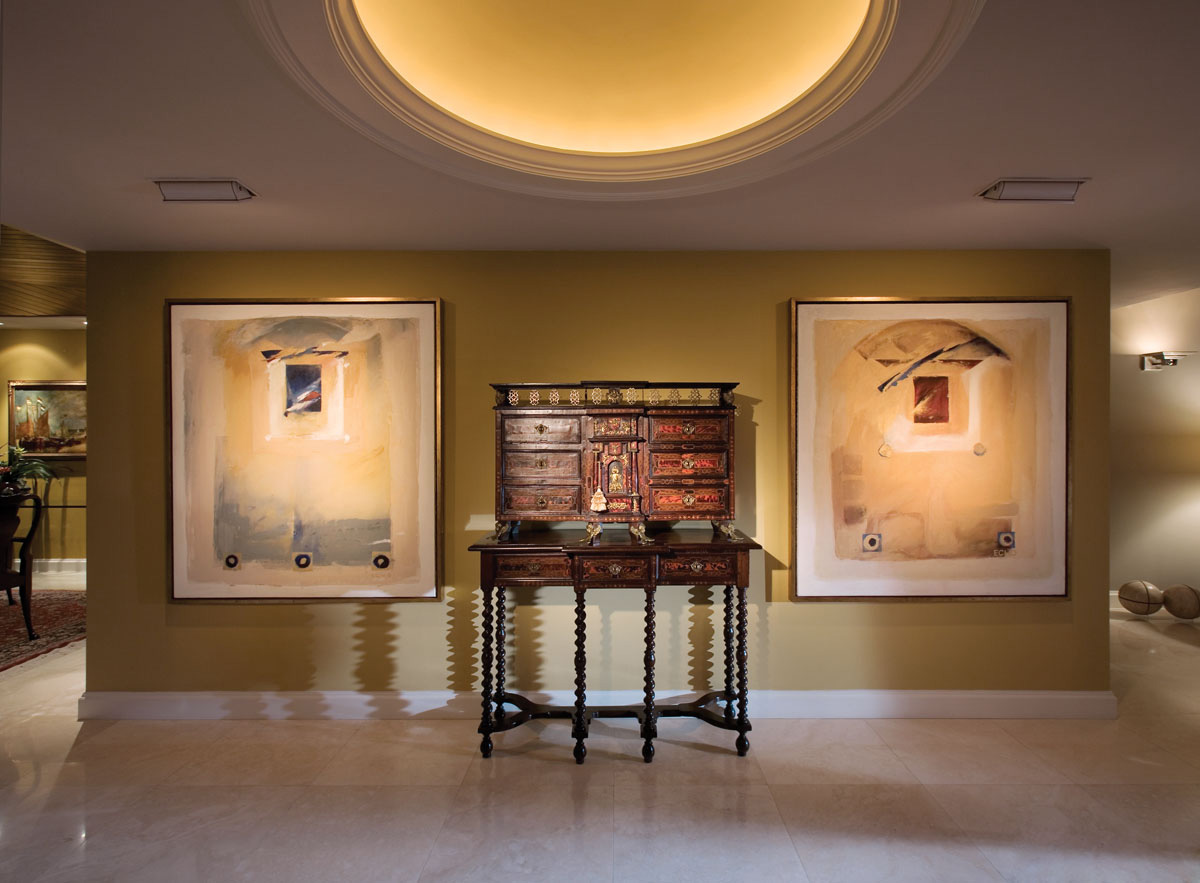 This is the view of the foyer as the elevator doors open. On either side of the foyer entry are 2 curved niches for sculptures.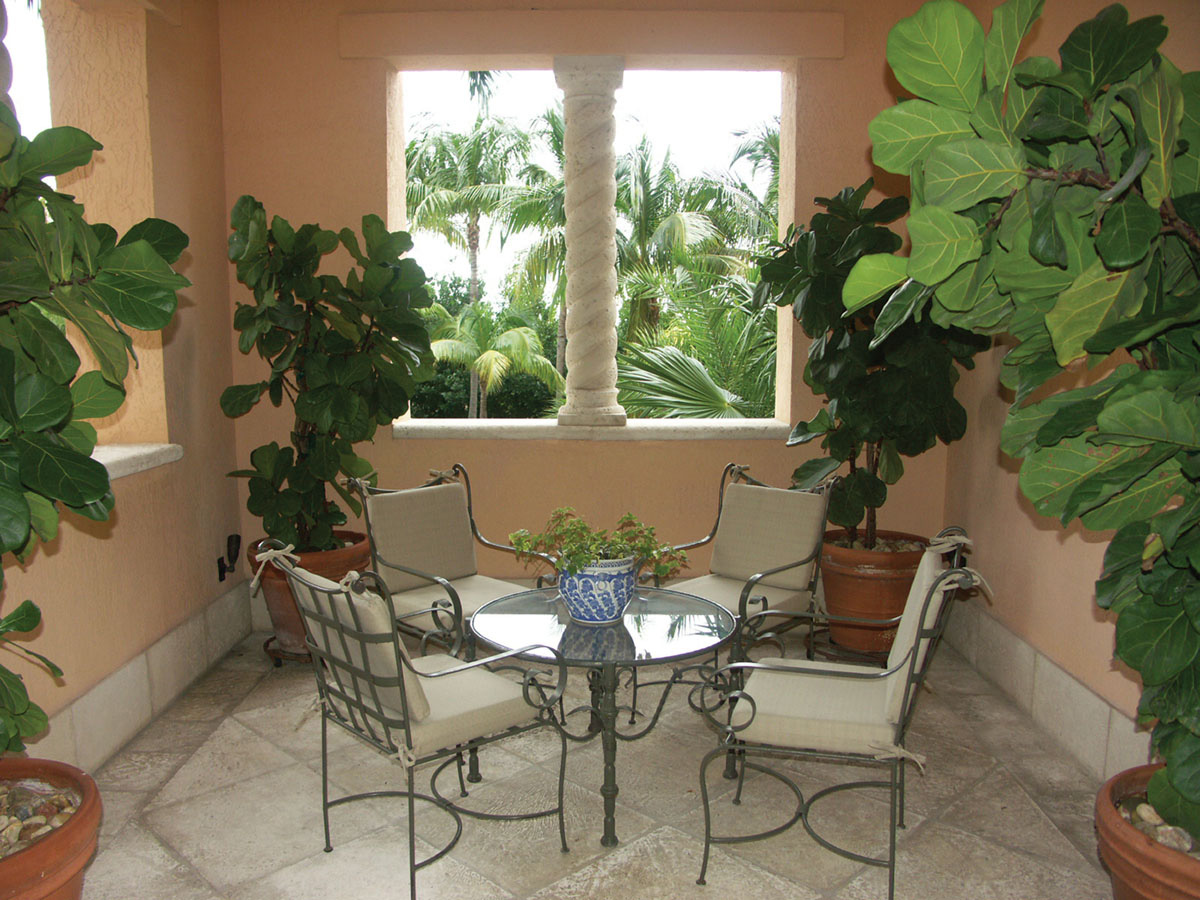 View from the kitchen to another outdoor terrace that leads to the gazebo.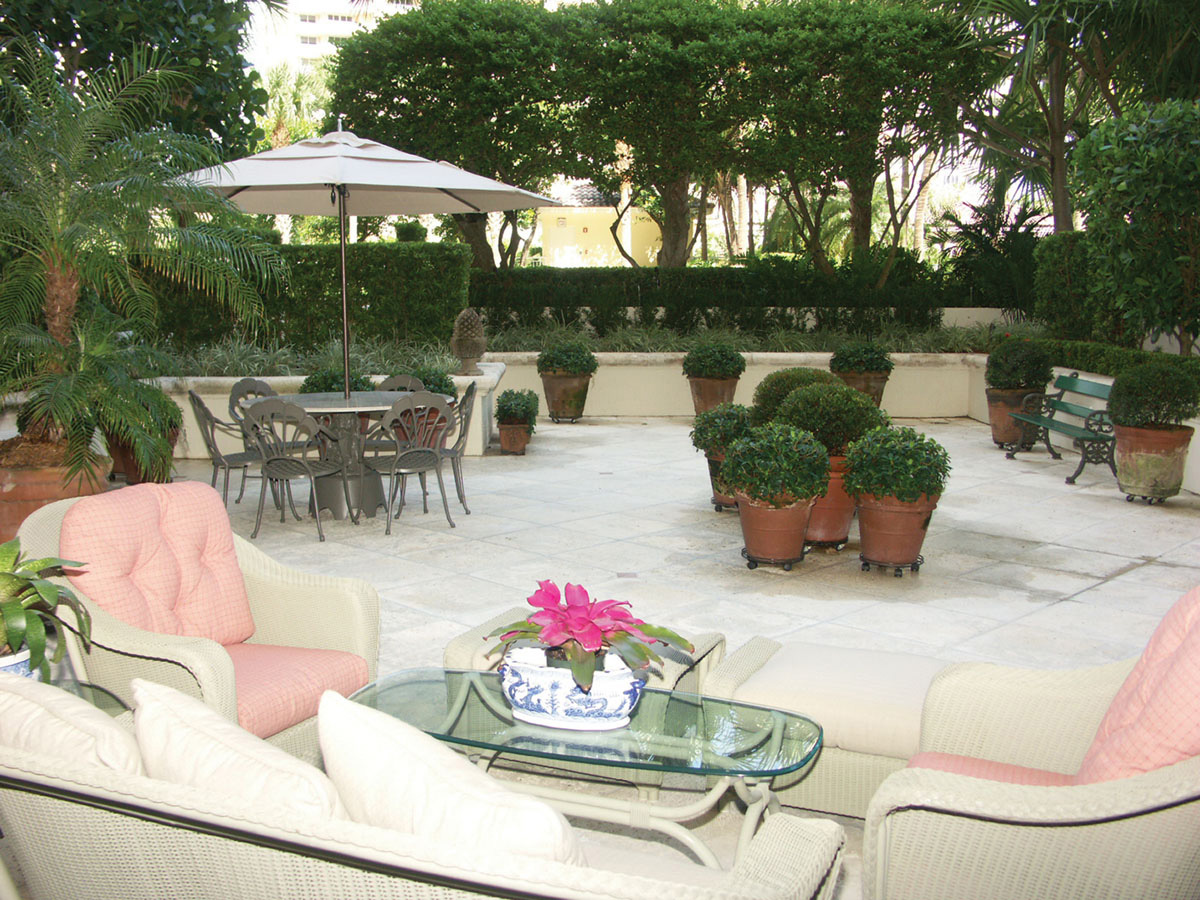 The outdoor spaces of this residence were created with entertainment, relaxation and nature in mind.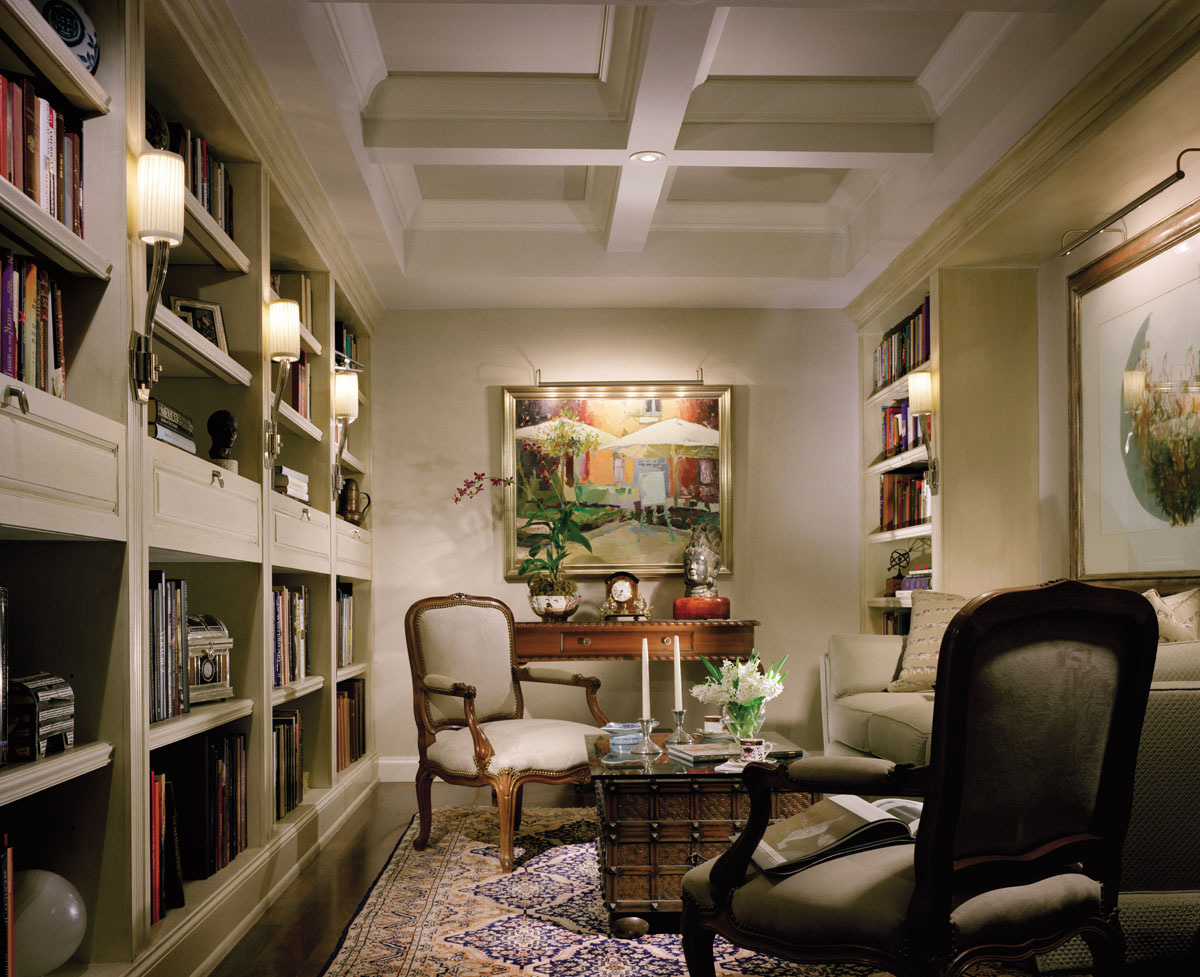 The library features a coffered ceiling designed to provide a perimeter soffit to conceal the air-conditioning ductwork, while the center coffered ceiling design conceals the fire sprinklers. The built-in bookshelves with center line drawers conceals the stereo equipment and allows for the installation of wall sconces for ambient lighting.