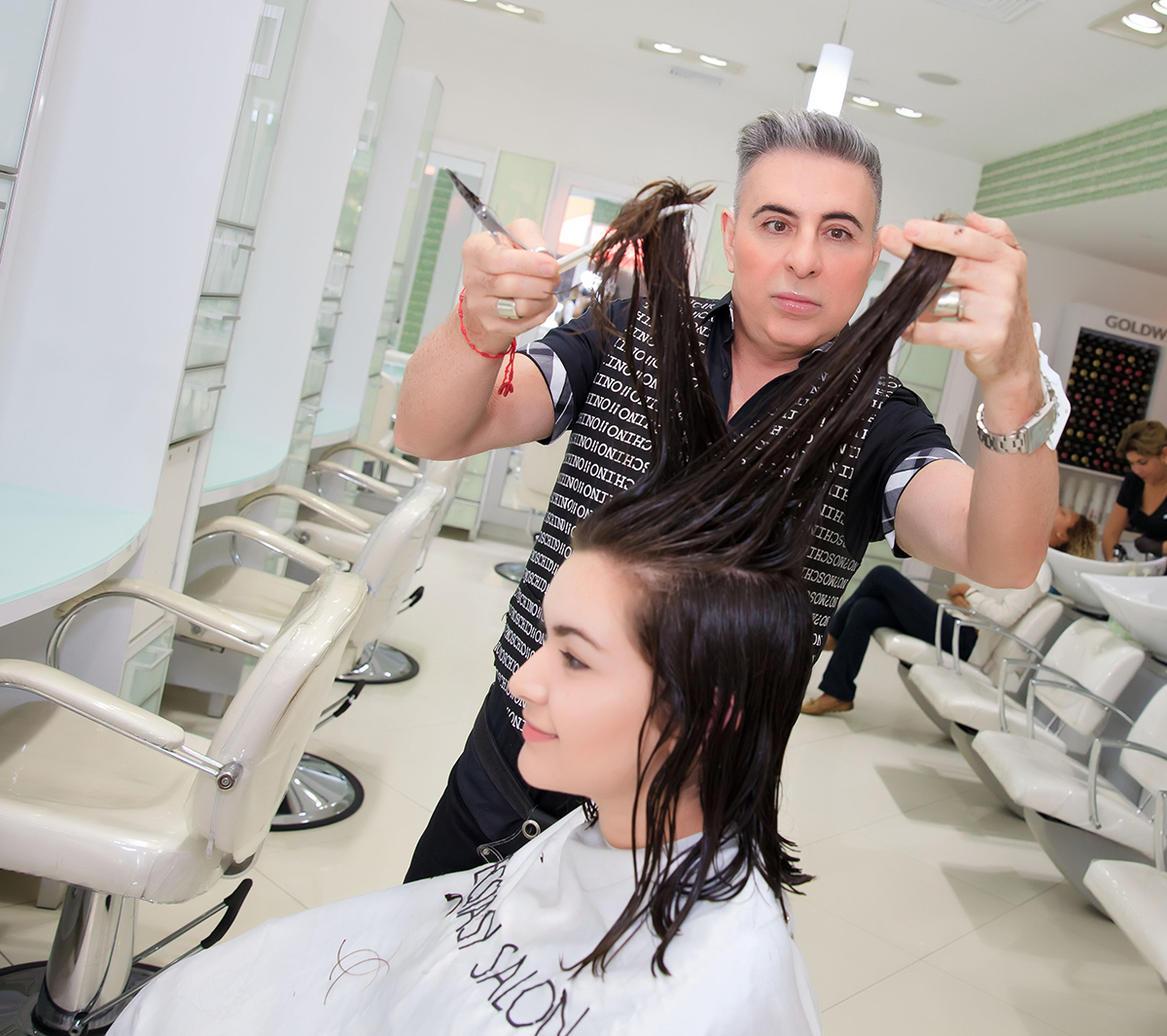 BOBBY BARROS
Ecstasy Salon Spa
2100 Ponce De Leon Blvd., Coral Gables
305.448.0707
EcstasySalonSpa.com
Bobby Barros, Founder & Principal of Ecstasy Salon Spa and go-to style guru for Coconut Grove, Coral Gables and the surrounding areas believes that when it comes to beauty, one size definitely does not fit all. "What may look great on one model is not necessarily what I may recommend for a client who needs a refreshed look to bring out their own God-given beauty," he says. A Cuban expatriate boasting over 30 years of experience invigorating and accenting the natural beauty of his clientele, Barros has found again and again that, while trendy techniques and top-tier tools are all well and good, the greatest asset a truly great stylemaker has is his ears. "I truly believe that what sets me apart from other salons is the approach when listening to our clients, the way we get to know them internally and externally," he says. "Our love for our profession directly translates into a closeness with our clients that I feel is second to none." When not emboldening the looks of Miami elite, where can you find this formidably fashionable stylemaster? Enlivening our airwaves, of course! An outspoken advocate for the aesthetic industry within the wider Latin American world, Barros' radio program Galeria De Belleza on 1260 AM and TV program Pellos De Punta provide expert advice on all manner of beauty topics.
TREND WATCH
Hair Straightening
This is an always fashionable technique ideal for Miami and beyond. Straightening not only creates a sleek and sexy look, it also beats back the ever-present frizz that comes from the incessant South Florida humidity.
Haute Highlights
Commonly over- or under-used, highlights are best utilized to soften color by layering different tonalities, which does wonders for softening the overall facial expression. Talk to your stylist about the ideal colors and amounts before selling yourself on a type of highlight.
Extensions Impact
Another common treatment rarely used organically, the best trait of extensions is their flexibility, allowing you to boast almost any style for a special occasion or set timeframe without permanently altering your hair length.
The California
A retro trend trickling in to South Florida from the West Coast, Bobby Barros and his team see more and more people transforming thick locks of their hair with fantastic pastel colors, from peach to pink to every shade in between.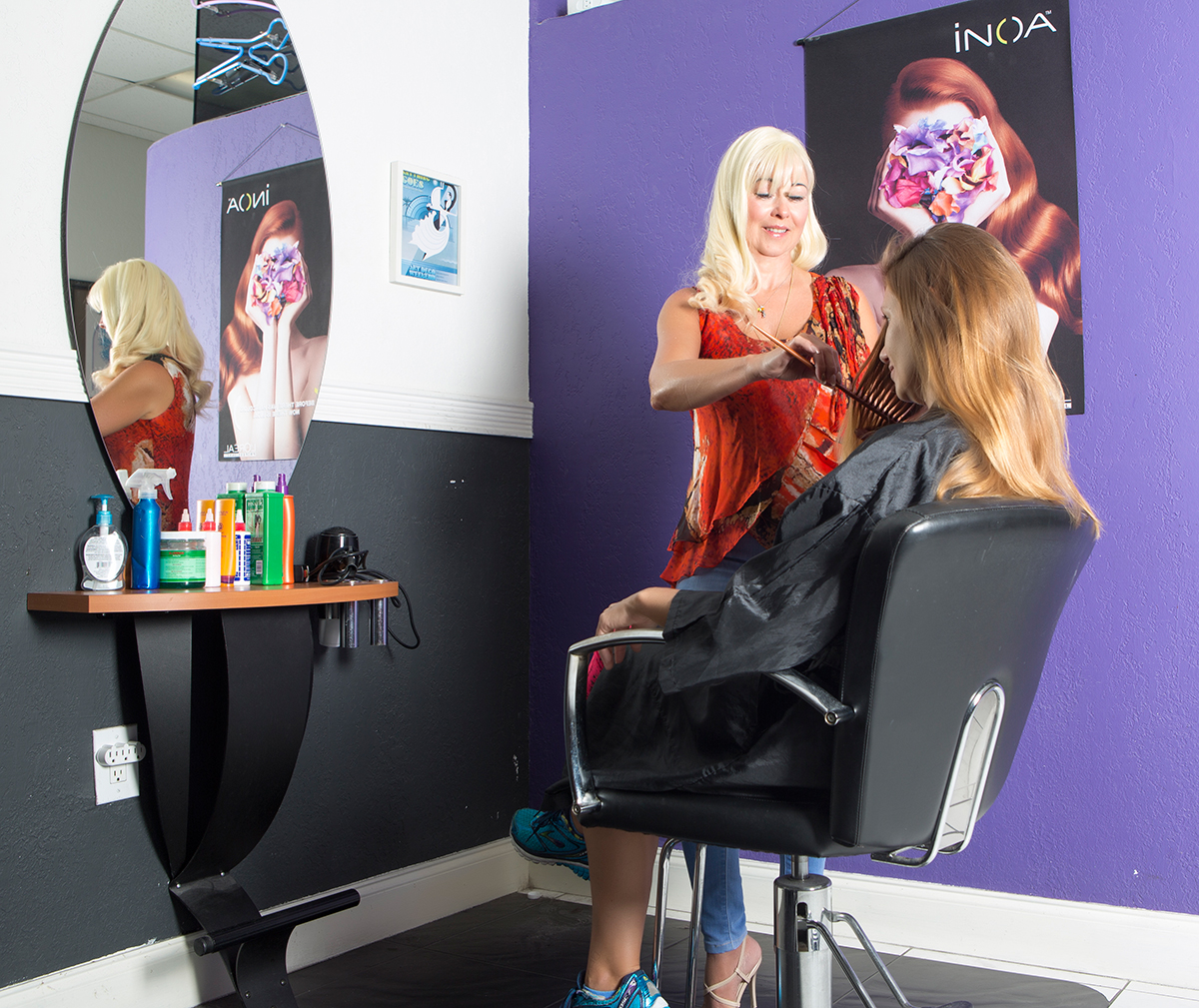 MARTHA FERNANDEZ
Martha's Salon
961 Crandon Blvd., Key Biscayne
305.361.6667
"The most satisfying part of my job is getting people to feel beautiful and boosting their confidence. There's no better feeling than when a client smiles ear-to-ear because of your work!"
Every village, to some degree, bears them; businesses and institutions that, though they serve a need in the community, do so much more than that. They are bastions of hope and laughter, easy afternoons and the promise of a friendly reception deeper than the norm. Martha's Salon, owned & operated by Cuban emigré and 30-year veteran in the service of style Martha Fernandez, is just such a place. "I've always loved everything having to do with style and beauty," she says. "This inspired me to get started and motivates me to keep going. I love making people feel better about themselves through my work." An advocate for the Hispanic community, and much more than just a provider of stellar stylistic services, Fernandez mostly wants to be known as a loving presence in a place she cares for deeply. "I aspire for everyone who comes to my salon to be comfortable during their visit," she says. "Many times, my clients become like family, and I really enjoy the long-lasting relationships we create together."
TREND WATCH
Bright Nail Polish
With summer really settling over the city, bright nail polish colors are making a big comeback. Summer is all about loving life and taking chances — don't be afraid to experiment and be adventurous!
Lash Extensions
These are a fantastic way to look effortlessly put together, no matter the circumstances. This is an increasingly popular service offered at Martha's Salon, and one that makes a big impact both in the day-to-day and for special events.
Brazilian Keratin
This is a must-have treatment recommended for absolutely everyone. It completely transforms hair and makes it much easier to manage. If there's one treatment you try this summer, it should be this one.
Hair Extensions
While not a new trend, extensions will always stay in style. They're a great way to immediately amp up your look. If you have a hard time growing out your hair, or simply want more volume, this is definitely the way to go.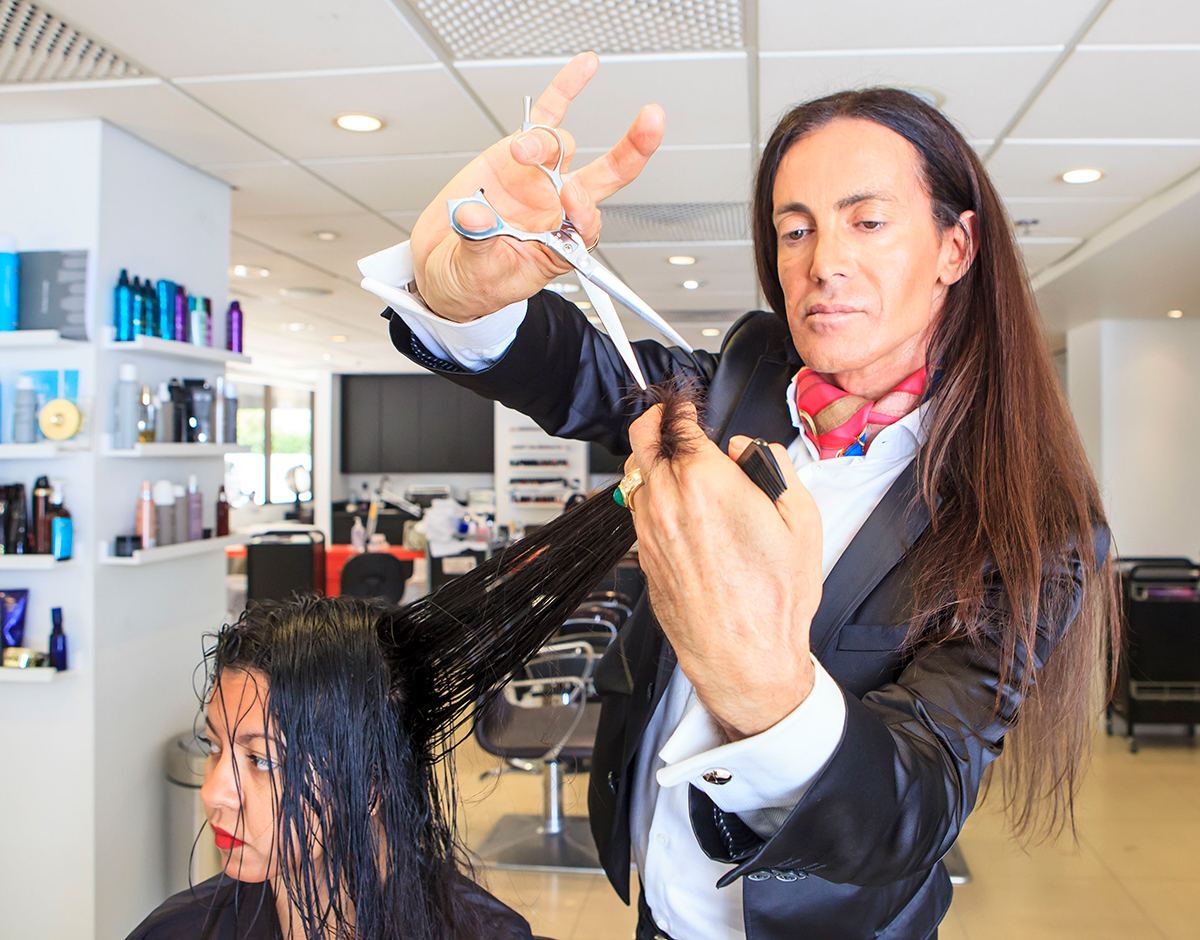 GUSTAVO BERROETA
Rik Rak Salon
1428 Brickell Ave., Brickell
305.371.7324
RikRak.com
"There's nothing I love more than enjoying a cocktail on the balcony of my Venetian Islands home with my husband while the sun sets!"
Born in Buenos Aires and attracted to fashion from a young age, Gustavo Berroeta's career as a celebrated stylist at one of Brickell's most explosive salon spaces seemed fated almost from birth. "When one of my best friends became a hairstylist, he inspired me to follow in his footsteps," he says. Professionally piqued by our city's oft-noted diversity ("I love how cosmopolitan the city is," he says, "it attracts clients with all kinds of different cultures and hair types"), Berroeta feels particularly blessed to work with a salon so focused on its clientele's wellbeing. "Rik Rak is an experience you won't find anywhere else," he says, listing its full service bar and chicly curated boutique as natural extensions of their more traditional salon offerings and a boon to clients interested in crafting a holistically new look. Accomplished as he may be, any mention of Berroeta would be worthless without noting his steadfast devotion to his craft, whatever the circumstances. "I recently broke my foot while kiteboarding," he shares, "and I spent the next few weeks working in the salon with a cast on my foot and wheelie chair for a leg!"
Trend Watch
Lob Style
A long bob with a beach wave, the Lob Cut is ideal for our city, where beach hair is so prominent. The style allows the hair to lay just below the shoulders, not only maintaining a beautiful wave but battling back the ever-present humidity frizz.
Shadow Roots
Achieved with balayage, this chic look can be created whether or not you already have highlights, with the root color always darker than the surrounding hair. This is a very hot technique that adds a real wow factor to any hairstyle.
Braids For Days
Miami gets very hot and humid, and for many people doing their hair in the summer is either pointless or far too complicated. Always popular, braids have recently taken off, with celebrities sporting them all over the country. French or Double Braids are a total hit this summer.
Forever Fringe
Bangs are in! Taking a hint from Brigitte Bardot, fringe is all about adding a focal point toyour face. It's very important to utilize specific cutting techniques when adopting this look, as the fringe should always fall naturally.