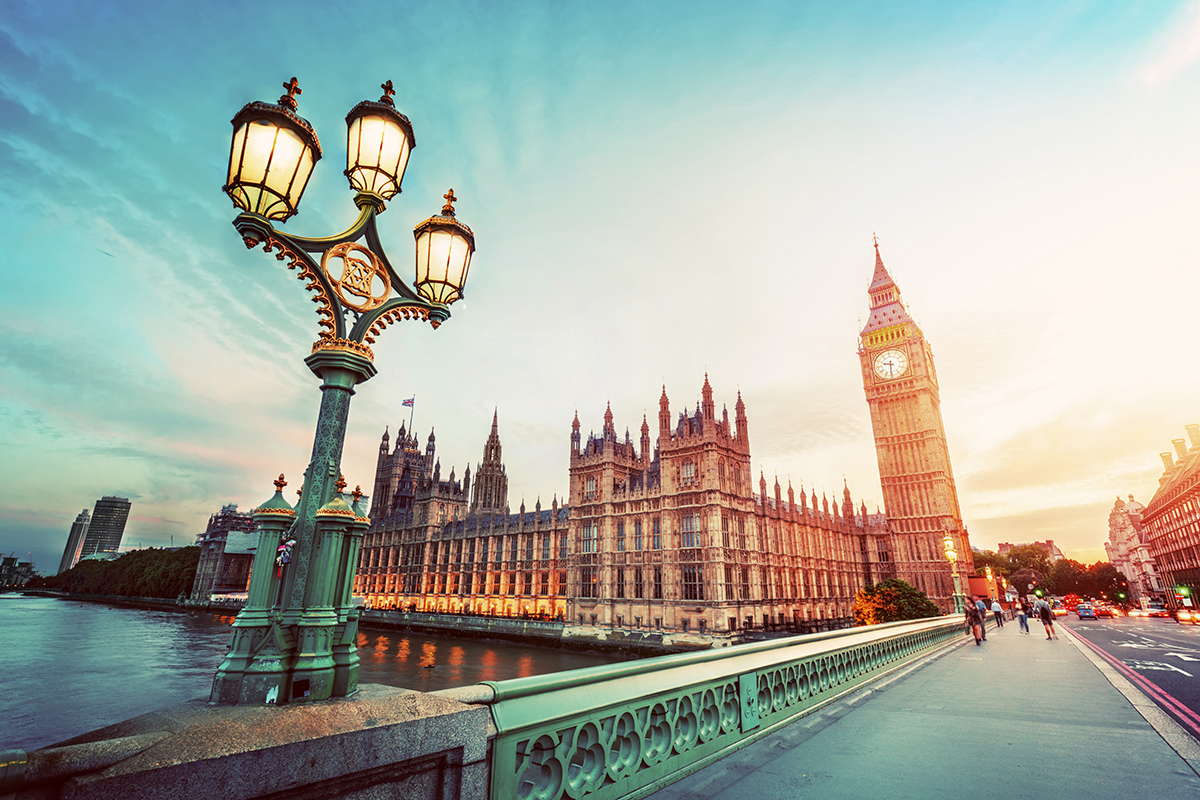 Aside for being known for tradition, royalty and tea & crumpets, London is also recognized as the global leader in banking. Having the highest concentration of higher education in Europe with no less than 43 universities, it's also popular with scholars. This city of 8.7 million residents attracts a steady stream of young professionals and business travelers alike. And now with the royal nuptials underway this Spring, it's the most coveted spot on the map. Not since King Edward VIII abdicated to marry the twice-divorced (and vilified by the royals) American Wallis Simpson, has so much media focus been placed on a bride about to marry into the British Monarchy. Fast-forward 80 years and another American divorcée, actress Meghan Markle (who is biracial), is about to walk down the aisle and utter "I do" to Prince Harry, currently 6th in line for the crown after William and Kate recently welcomed a new royal baby boy to the world in April.
Markel shot to fame in 2011 playing the sharply dressed attorney Rachel Zane in USA Network's drama Suits. Not only is she an accomplished actress, she's also a humanitarian who has worked as a United Nations advocate for women's causes, and who declares herself a staunch proponent of women's rights. Both Harry and Meghan are helping to revive the stuffy monarchy, and have added a coat of luster to the antiquated House of Windsor. Unbeknownst to the couple, aside from the curiosity and fascination they instill, there's also a global movement of young professionals keen on following in the duo's footsteps when it comes to being altruistic, proactive and passionate about life.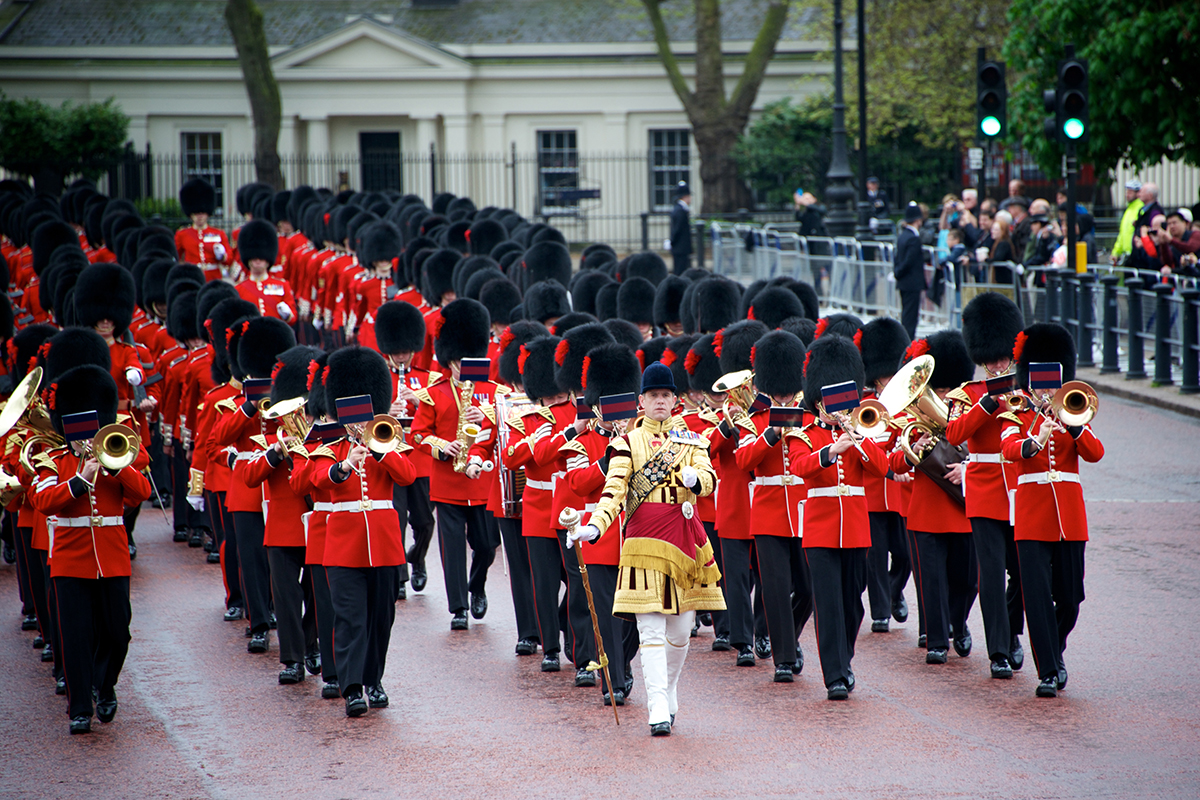 The wedding will take place in St. George's Chapel at Windsor Castle at high noon on May 19. Although it's about a 40-minute drive from London, with 800 expected guests from heads of state, dignitaries to fellow royals (but of course you're invited, too) this means London will be beyond congested. If you find yourself in town for this historic event, make sure to get your touristy endeavors, seeing Buckingham Palace, the British Museum, Big Ben, Trafalgar Square and Tower of London out of the way as early in the morning as possible.Besides, you want to take your time to experience the more time-honored pastimes, as in afternoon high tea at Fortnum & Mason. Established in 1707, on the 4th Floor of the building, you'll find the celebrated Diamond Jubilee Tea Salon. Delight in its famous scones and the cucumber with mint & lemon butter sandwiches, or perchance you order the smoked salmon, or the rare breed hen's egg & mayonnaise sandwich. And you mustn't miss the Battenberg cake. Enjoying tea service is simply part of the pomp & circumstance of this country.
But first you must decide on your digs. What stylish shanty shall you settle in at? A favorite neighborhood is Shoreditch — think creative and eclectic. You'll find the Nobu Hotel here. From the team behind the global chain of Nobu restaurants, owned by Chef Nobu Matsuhisa and actor Robert De Niro, this is their first U.K. outpost. Continuing in the theme of minimalism found in all of their properties, the décor combines industrial metropolis with Japanese simplicity. The rooms are all about comfort and utilizing space well, and the spaceship-like white bathroom with Natura Bissé products will leave you further tickled about the royal wedding.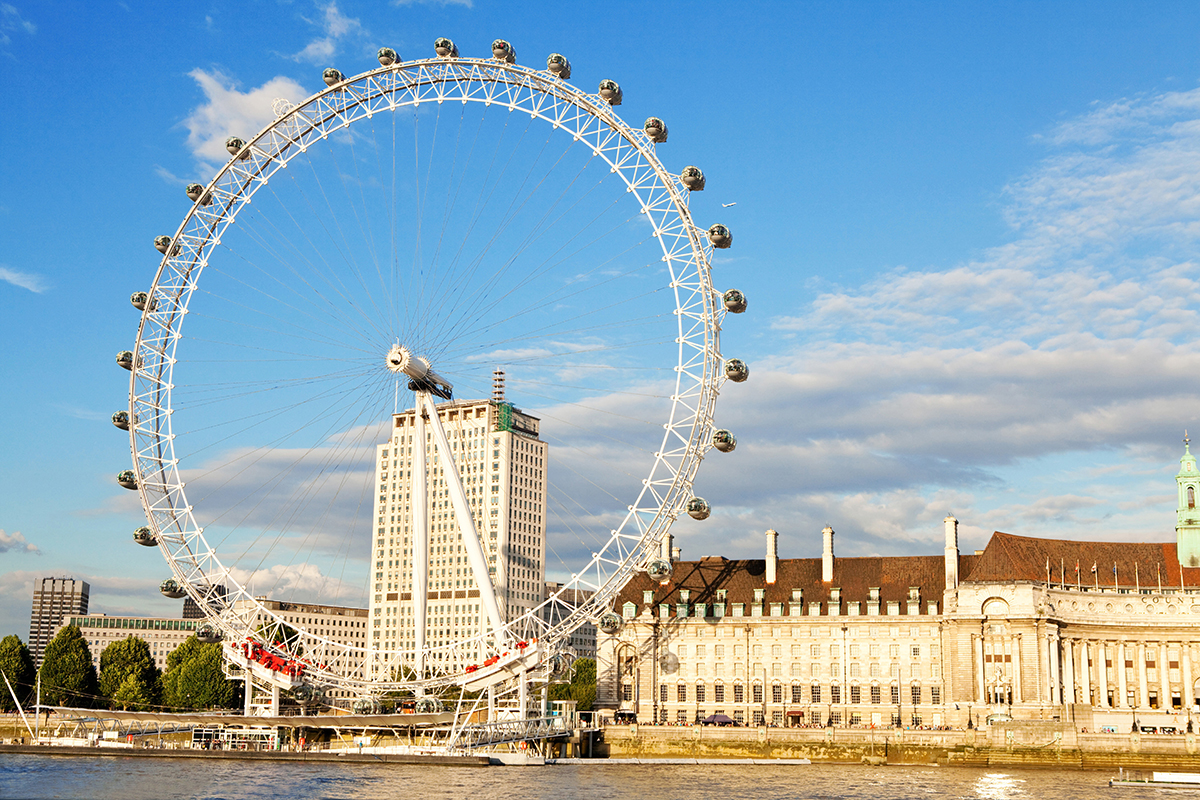 If landmark hotels are more your cup of tea, opened in 1889, the Savoy represents glamour and distinction. There's also the Dorchester, a hotel truly emblematic of the city and its rich cultural heritage. But for something a bit more modern, exciting and aplomb, the Ampersand in South Kensington is a good bet. You'll find this beautifully restored Victorian gem near the Natural History Museum, and located close to Harrods, optimal if luxury shopping is on the agenda. On weekends, its restaurant, Apero, offers an Italian-inspired "Grandmother's Lunch." It's a fancy feast for all ages and palates for just $30.
For a cheeky and yet completely refined alternative there's one place you must check out. Situated in an 18th Century townhouse that bubbles over (champagne pun intended) with drinks, food and art, is the Sketch Lecture Room & Library. And it's just that — a lecture room and library turned into a 2 Michelin-starred restaurant by Master Chef Pierre Gagnaire. You'll definitely want to try the Twice-Baked Haddock & Scallop Soufflé, and the Charcuterie Board that brings Duck Foie Gras, Parma Ham, Honey Roasted Ham, Toasted Sourdough and Mustard Ice Cream — pardon me?!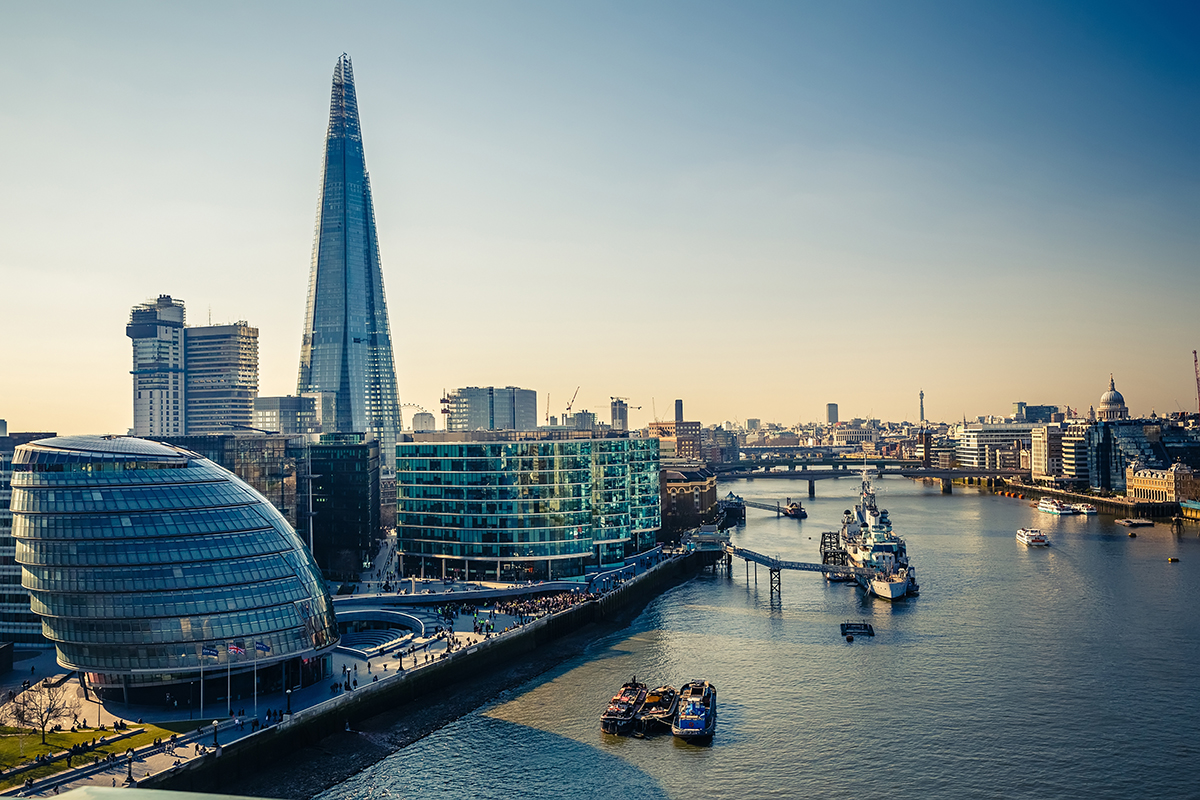 When it's time for early drinks and a night on the town, head over to Evan & Peel Pharmacy. Yes, you read that right: A pharmacy…but it's not just any pharmacy. In fact, it's a Prohibition-style speakeasy disguised as a 1920s pharmacy. You must first request an appointment online and state your medical condition. Once you've got your rezzy, you're given a password to use at the door. Inside, antique surgical equipment and secret drawers abound for guest to explore. (Believe me, my jaw dropped, too.) The drink menu features themed cocktails like, the Snake Oil: Bullet Rye Whiskey infused with saffron, homemade bay syrup and a touch of absinthe; and the Potassium Up: Cachaça infused with dried banana and house-made rhubarb syrup, a splash of Aperol and Izarra 54.
Once you've had your fill, there's always room in London for more. If some razzle-dazzle spirits in a kooky circus theme is your thing, head to Cirque, a bar filled with Rubix cube stools, vintage posters, dangling airplane models, zebra taxidermy and decorative monkeys — it doesn't get any more kitsch than this. The DJs spin party tunes all night long. Regardless of when you stroll in, this is THE London spot for happy hour.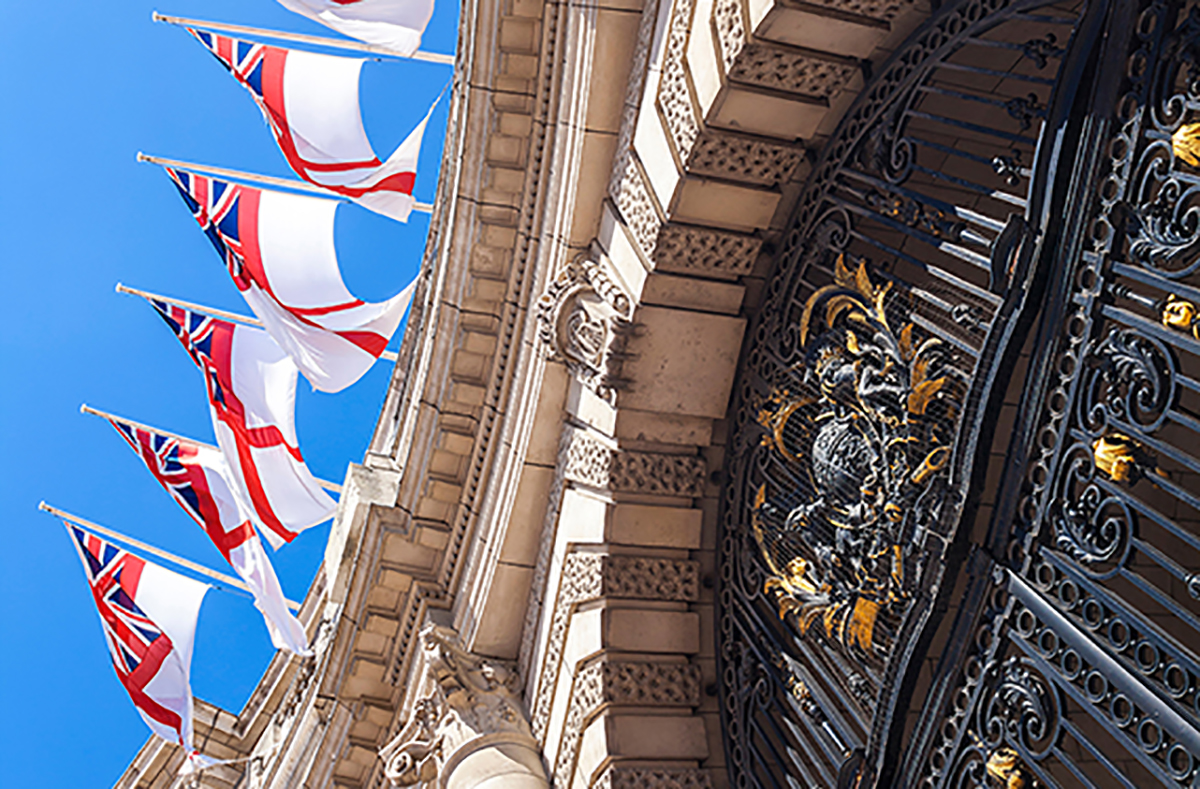 For a nightcap to remember, pull back the velvet curtain of the aptly named Victorian Bath House to peep into a world of period luxury and vintage-inspired goodies. Decked out in the grandeur of the Victorian Era, lounge in decadence while you sip on crafted and colorful cocktails not seen anywhere else on the planet. A connoisseur's delight, the Tropical Windsor, made of rum and almond liqueur, is oh-so apropos for the festivities at hand. This is the kind of place that allows you to delight your tastebuds with largesse, and find complete liberation in libations before any royal shindig…or
"just because."
And now, I'd like to extend a glass and propose a toast to the royal bride and groom, especially to the bride for wooing a real-life prince and securing her happily ever after. In the meantime, I'll continue to casually drop my glass slippers wherever my wanderlust takes me, hoping my very own Prince Charming will find one and slip it snugly upon one of my well-pedicured size nines. The end.