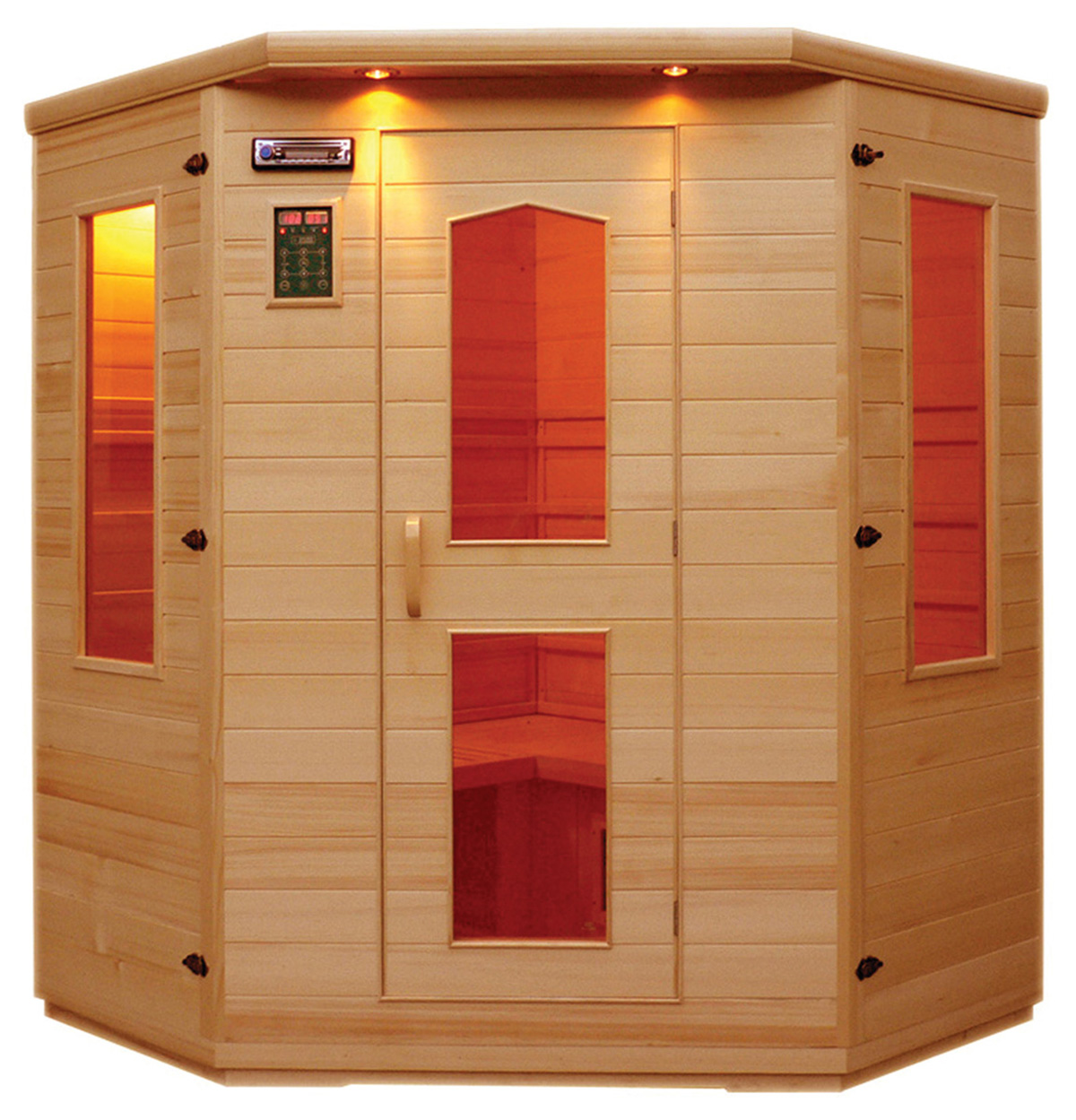 Dating back to the Roman times, the wealthy have relaxed and improved their overall health by partaking in steam baths and saunas. Technology has improved for this pleasurable health treatment to such a point that we no longer have to go to natural sources of steam and we don't even have to drive to the local health club to help reduce pain, lessen cellulite, burn increased calories and reduce stress and fatigue. SeaMax produces easy-to-install home saunas using patented ceramic infrared heating tubes to provide deep therapeutic heat and aid in the release of toxic heavy metals such as mercury and lead as well as other harmful matter from the body during the prescribed 30-minute sessions. The attractive saunas fit up to four and are made of non-toxic hem-fir wood and feature comfortable seating, a handy reading light and CD/radio with stereo speakers. A mere 5-10 minute pre-heat is all that's required for the sauna to start working its magic. For more information,visit SeaMaxInc.com.
Smooth Implants
If the name Miami Plastic Surgery sounds familiar, it may be because you know someone who used their comprehensive services. Or it may be because of The Learning Channel's popular television series Body Work, which profiles the center's doctors, patients and the latest surgical procedures. The series de-mystifies the process by showing it from the patient consultation to the final result, helping disprove many urban myths about plastic surgery along the way. The combined experience of Drs. Michael Kelly, Carlos Wolf and Brad Herman give each patient the advantage of their depth of knowledge and breath of expertise that covers the spectrum from basic Botox to longer-lasting procedures such as Softform, a soft yet permanent implant that can be utilized to smooth lines, fill in wrinkles, and otherwise define and augment the face and lips. The unique design is hollow so that not only does the patient's tissue grow around it to secure it in place, but tissue also grows into the device for truly natural results. For more information, visit MiamiPlasticSurgery.com.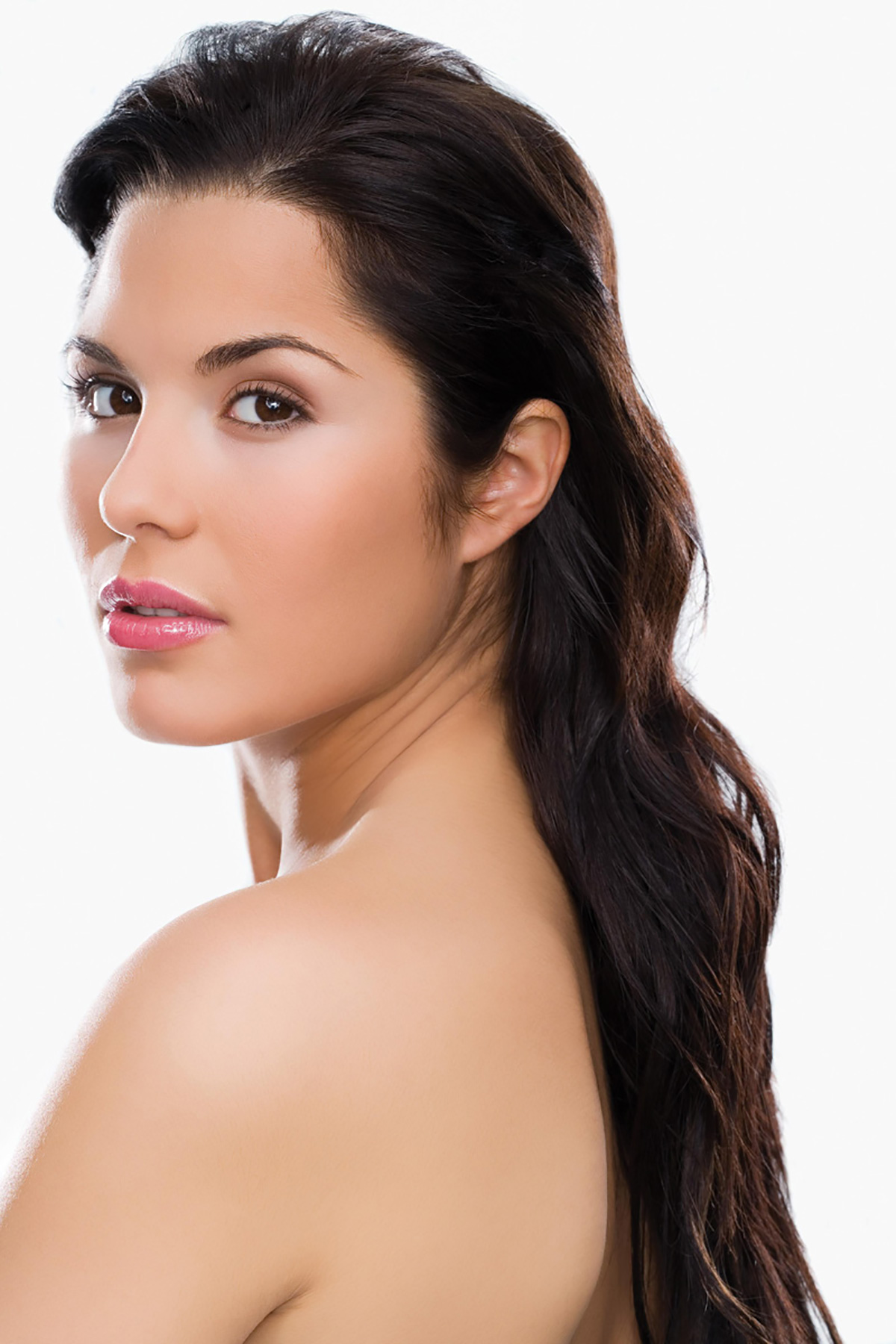 My Aching Back
A disabling bout of low back or neck pain is incredibly common and will affect essentially all of us at some point during our lives. Fortunately, the majority of spinal disorders are self-limiting conditions which improve with time. When such painful conditions persist, rest, heat, gentle massage and anti-inflammatories are often the first lines of defense. In most cases, surgery is considered only when a comprehensive non-surgical treatment plan fails or if significant or progressive neurological dysfunction is present. One of the more exciting areas in spine surgery is minimally invasive spine surgery that allows the surgeon to decompress a nerve root using an incision about the size of a dime. Spinal fusions can also be performed through minimal-access approaches. These procedures allow the surgeon to accomplish the same goals as open surgery with less post-operative pain medication. The surgeries can often be performed as an out-patient procedure. A healthy lifestyle including frequent exercise, proper nutrition and weight control are essential elements in preventing spinal disorders.
› Allan Levi, MD, PhD, FACS is a professor of neurosurgery at the University of Miami-Miller School of Medicine. During the last 12 years he has specialized in the surgical treatment of spinal disorders. He serves as chief of neurosurgery at the new University of Miami hospital and is chief of neurospine services at Jackson Memorial. To contact him, go to NeuroSurgery.Med.Miami.edu.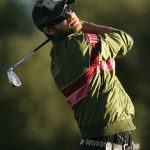 "I get way more nervous playing golf in front of 500 people than being on stage in front of 20,000 people."
— Justin Timberlake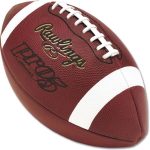 1972
The year the Miami Dolphins finished their season undefeated and untied. It was the only time in pro-football history it happened.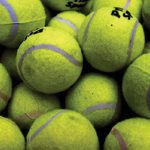 6 hours, 35 min.
The longest-ever professional tennis match played in 2004 at the French Open by Fabrice Santoro and Arnaud Clement, both French.