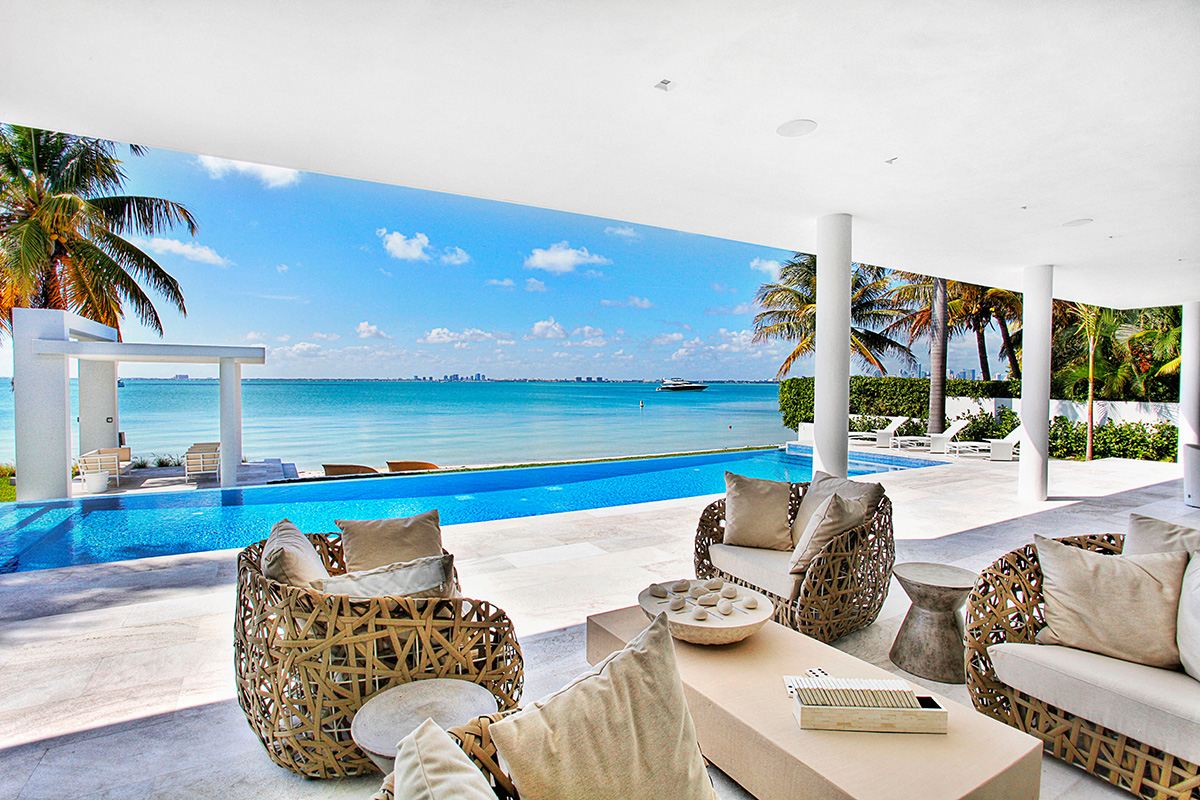 Overlooking Biscayne Bay, the first floor terrace has incredible spaces with an outdoor dining area and an infinity pool where you can enjoy the sunsets and watch the dolphins swim by.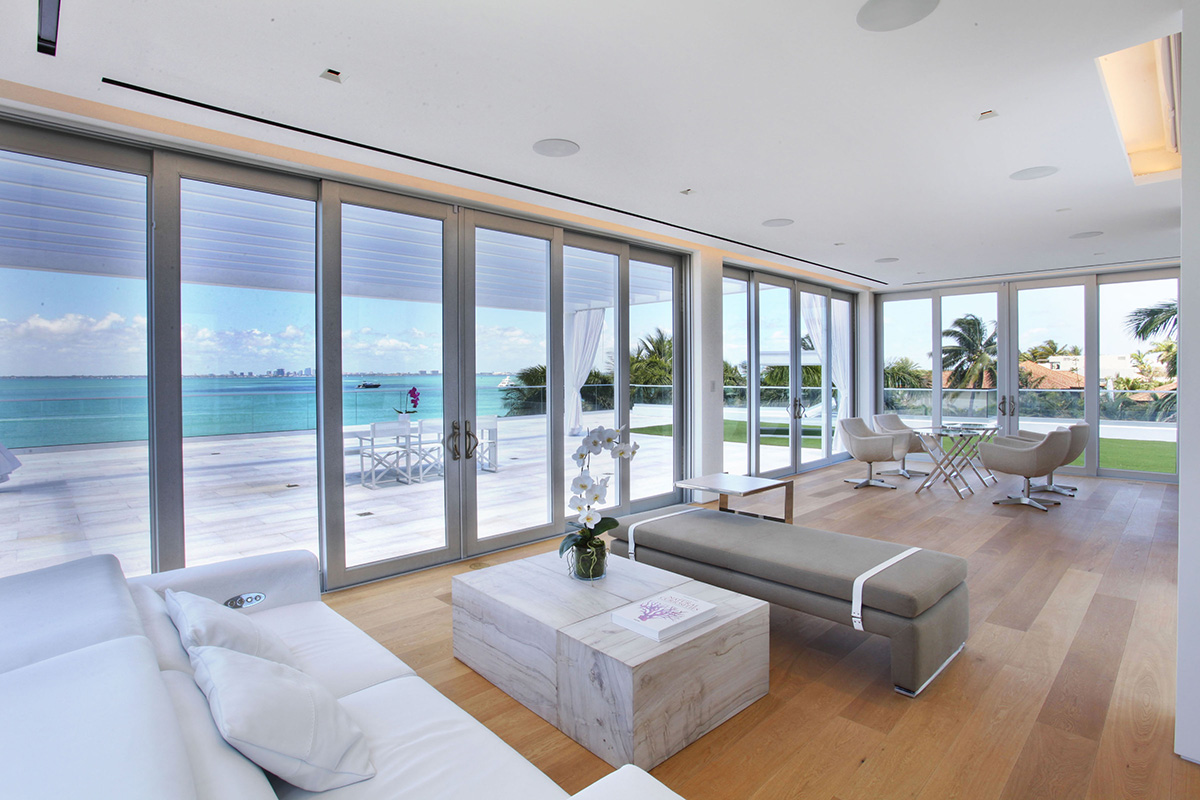 This indoor lounge on the third level is the perfect recreational area or getaway to relax, play or work. It features a small kitchen and powder room overlooking a 4,000-sq. ft. deck and terrace with incredible views of Biscayne Bay and the Miami skyline. This is simply paradise.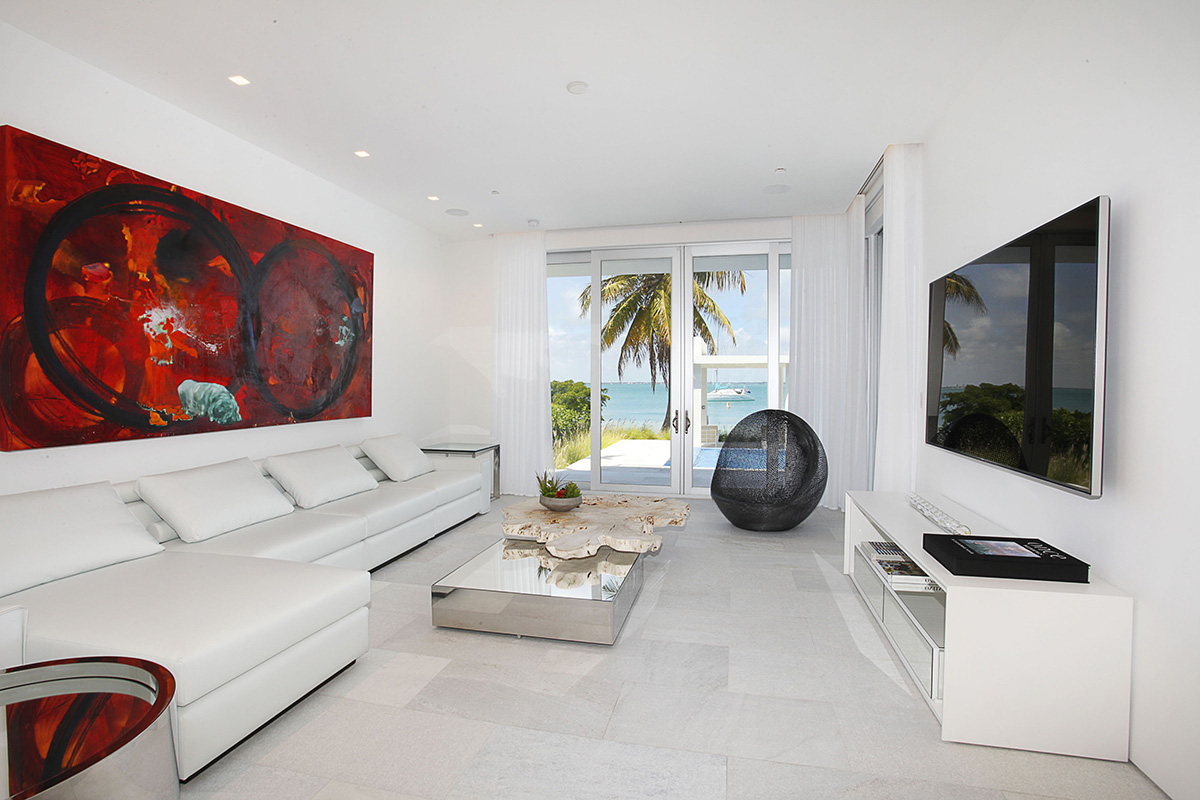 Quality and style define this beautiful family room which is very ample and has a kitchenette right next to it, for the comfort of having everything you need at your fingertips.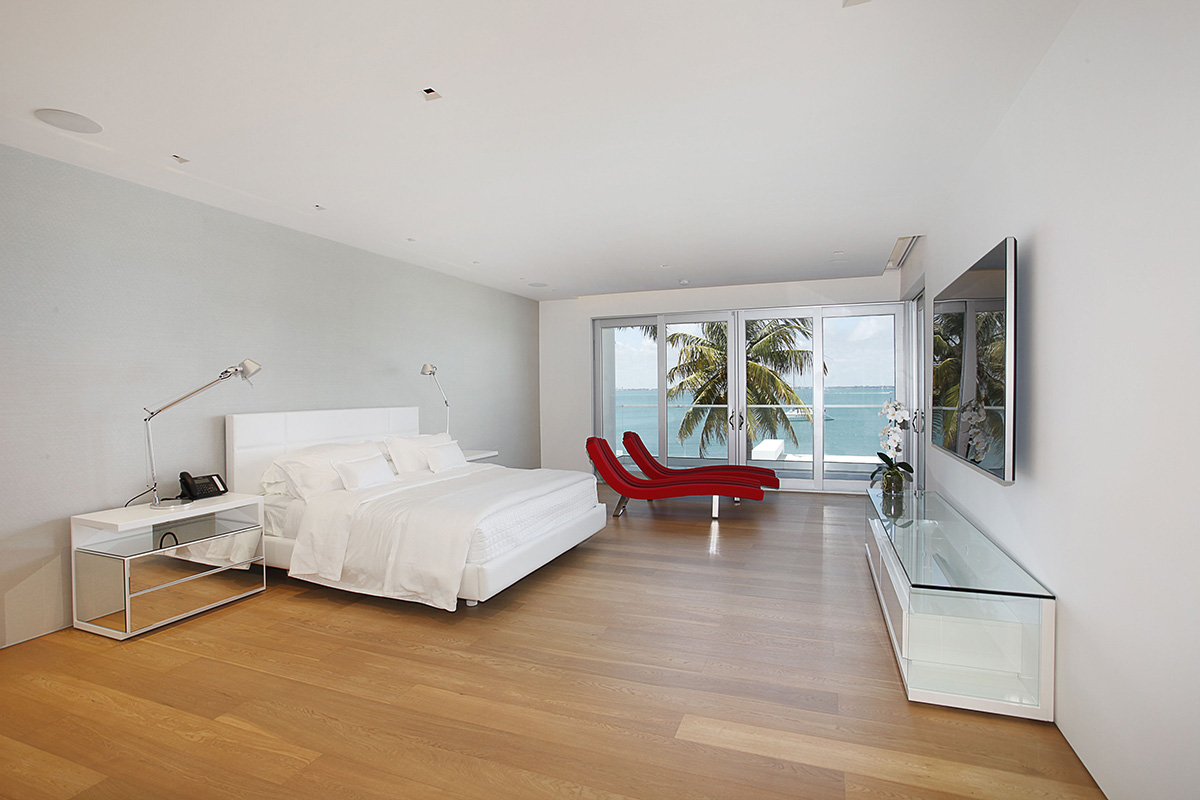 The expansive master suite overlooking the white-sand beach and water is spectacular with tons of natural light, custom fixtures and remote control shades. It also leads to a beautiful terrace on the second floor.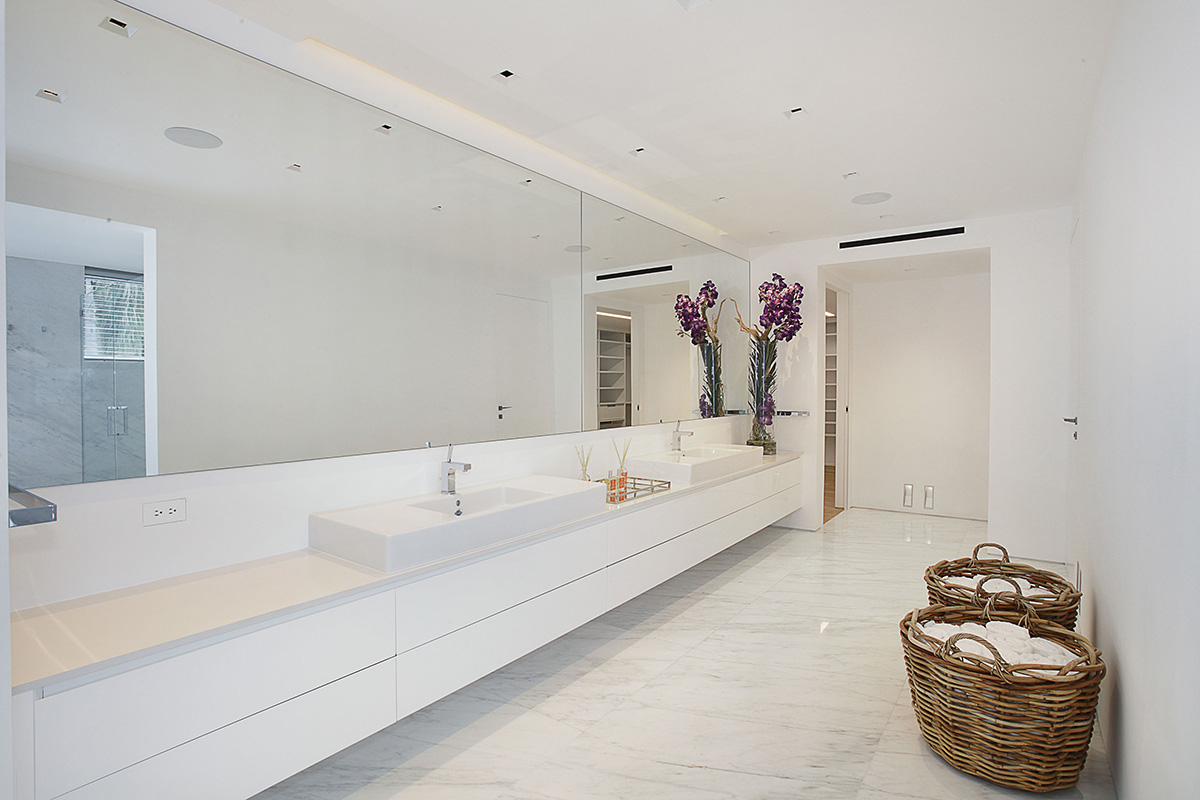 Glamour and sophistication describe this incredible master bathroom with statuary marble slabs, dual rain showers and a soaking tub with views of Biscayne Bay. The two huge his-and-hers closets are perfectly designed.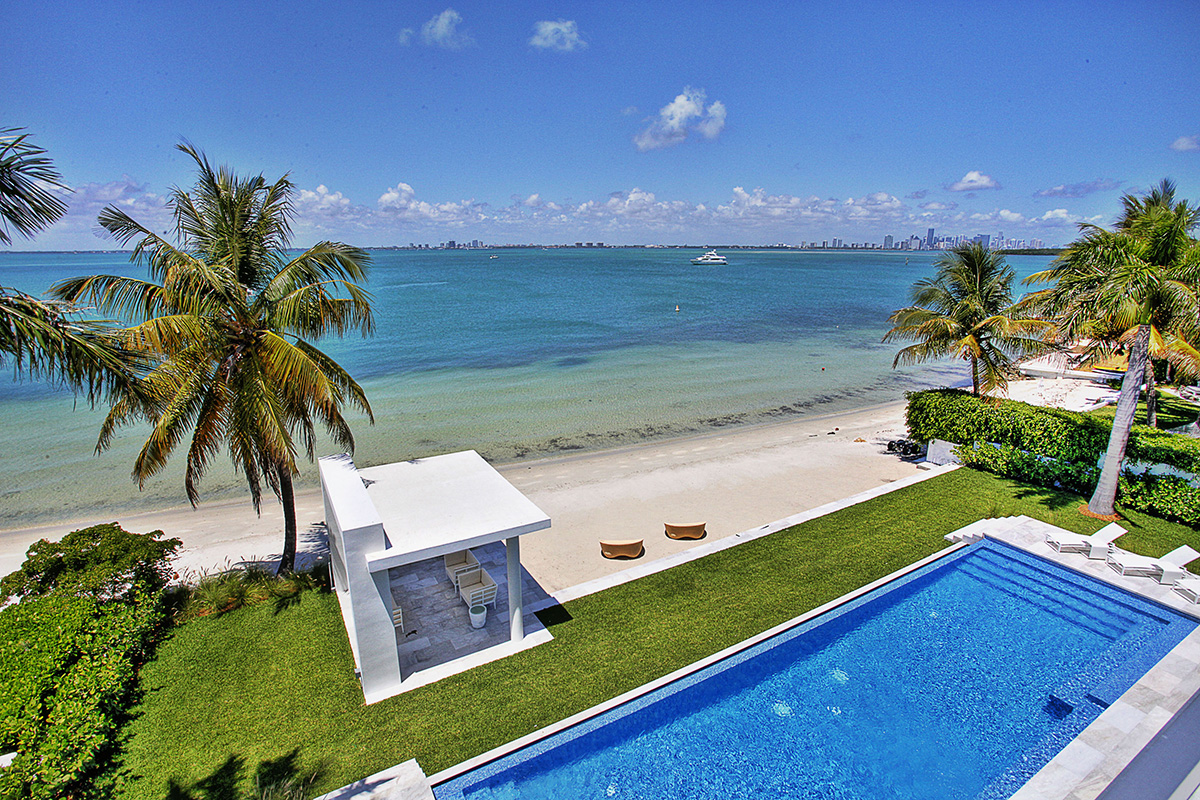 This incredible beach home offers an exceptional living experience. The white-sand beach, infinity pool and modern architecture make it a unique, one-of-a-kind home.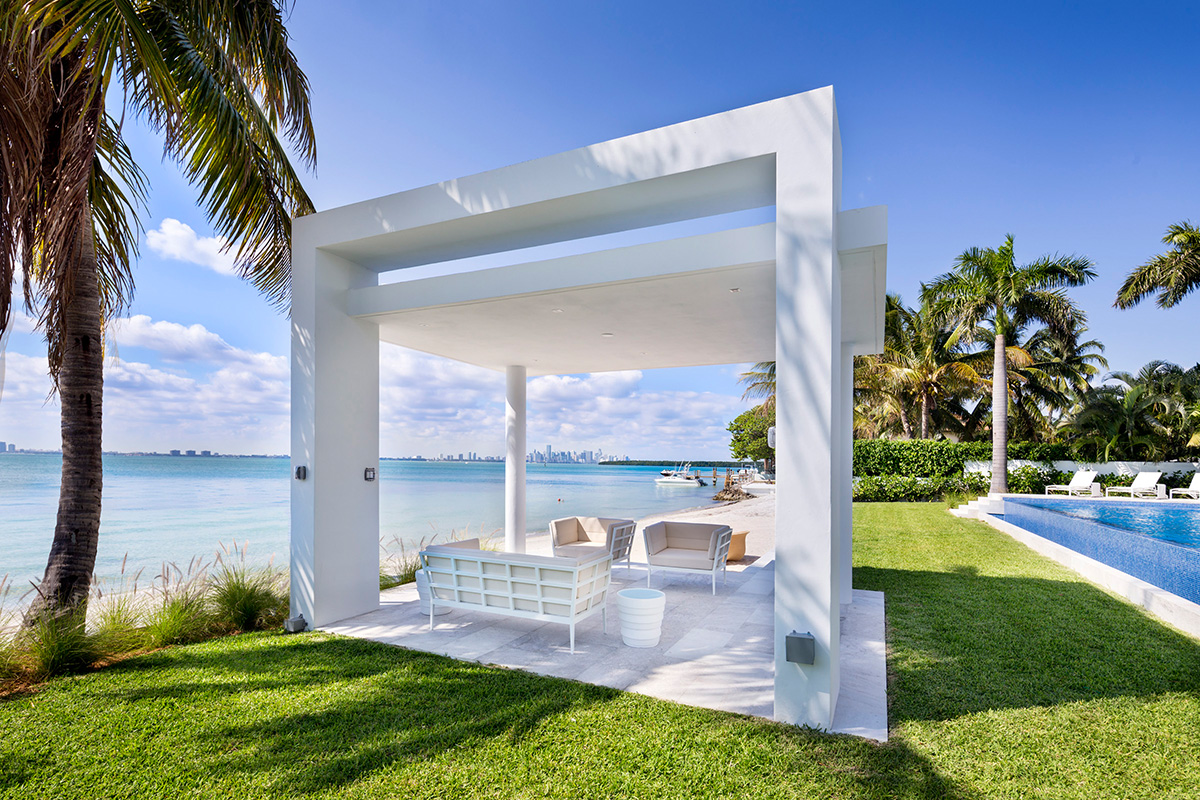 This modern and contemporary gazebo is the perfect setting to enjoy ocean breezes and breathtaking views while relaxing or entertaining guests and family.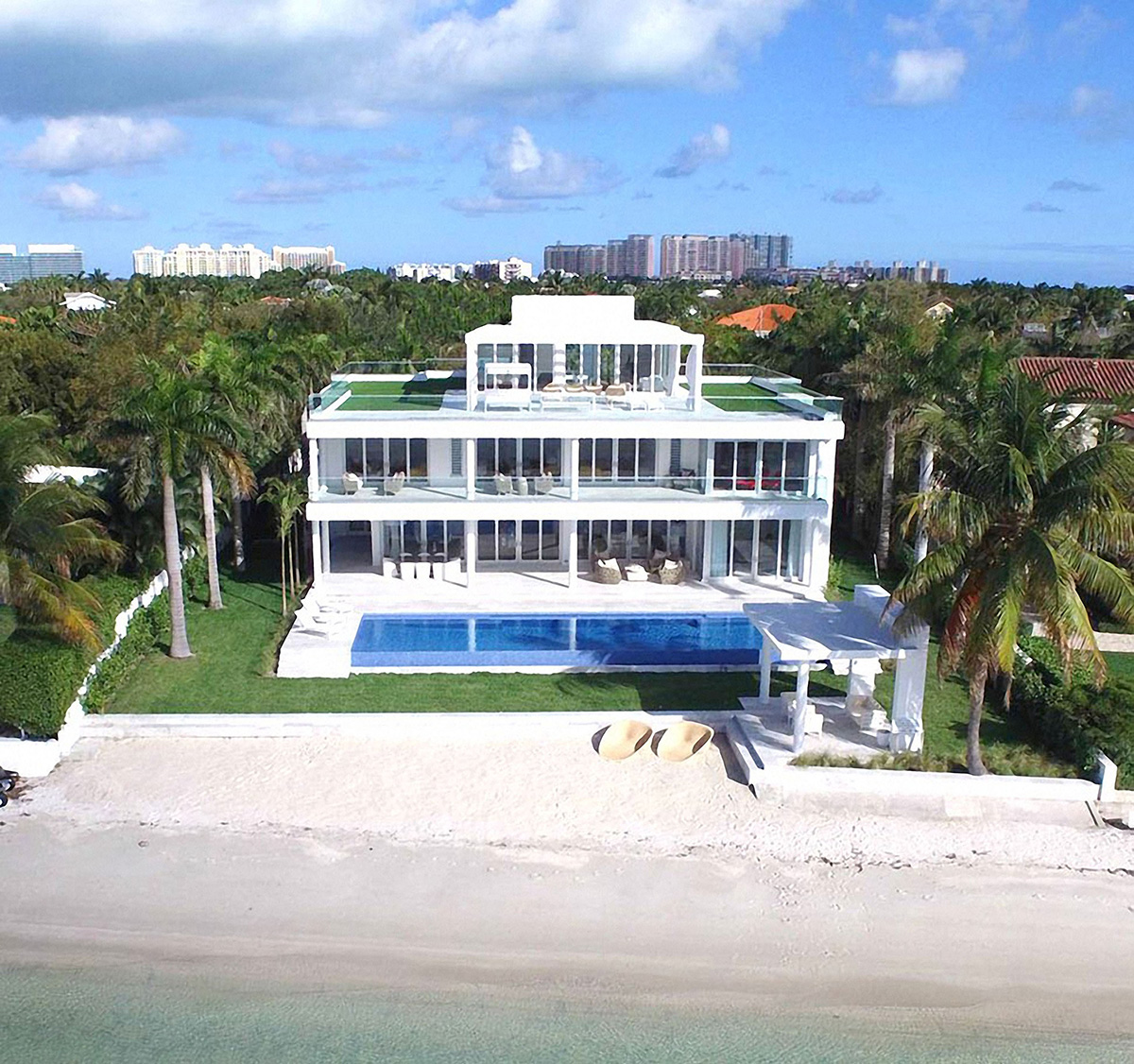 This extraordinary beach front estate masterpiece is simply a world-class dream come true. Collaboration is perfection, and design, architecture, location, technology, finishes and views make this home elegant, sophisticated and extremely comfortable and intimate.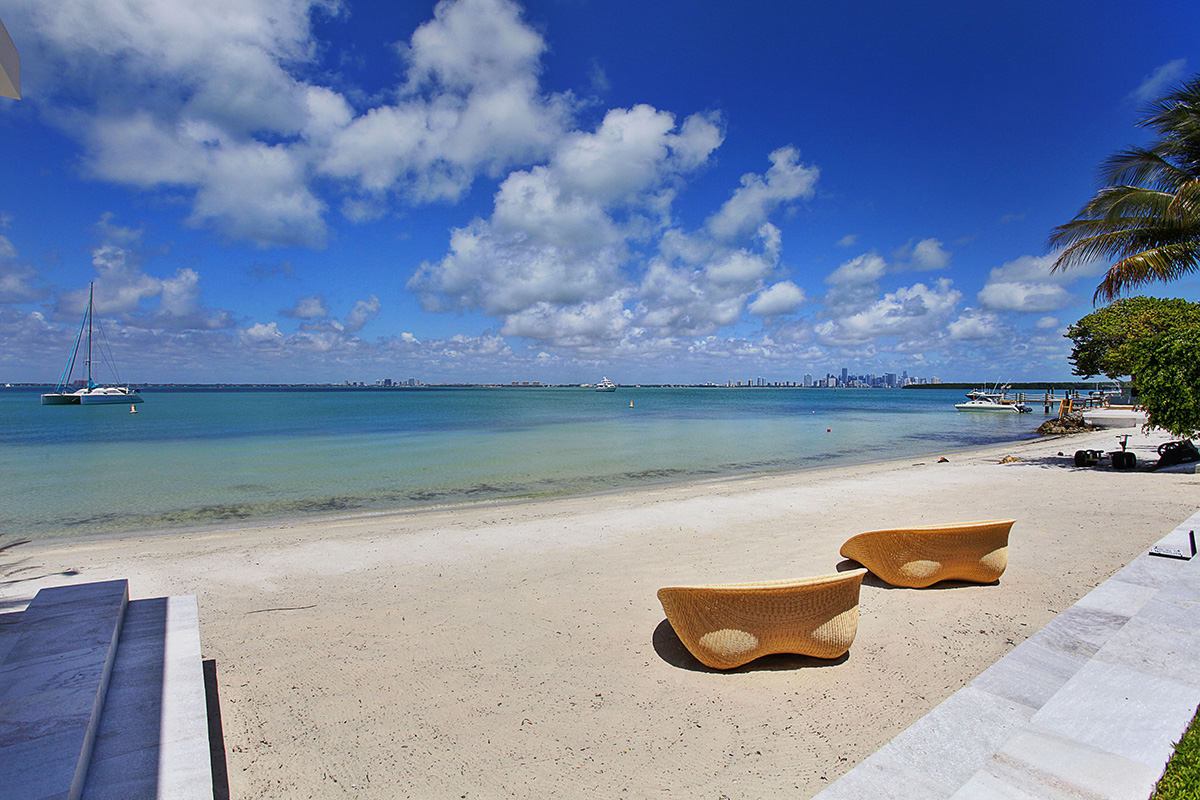 Having a private beach in your own backyard is simply priceless. A mere 20 minutes away from Miami International Airport and located in exclusive Key Biscayne, the only way to describe this home is: "Welcome to paradise."