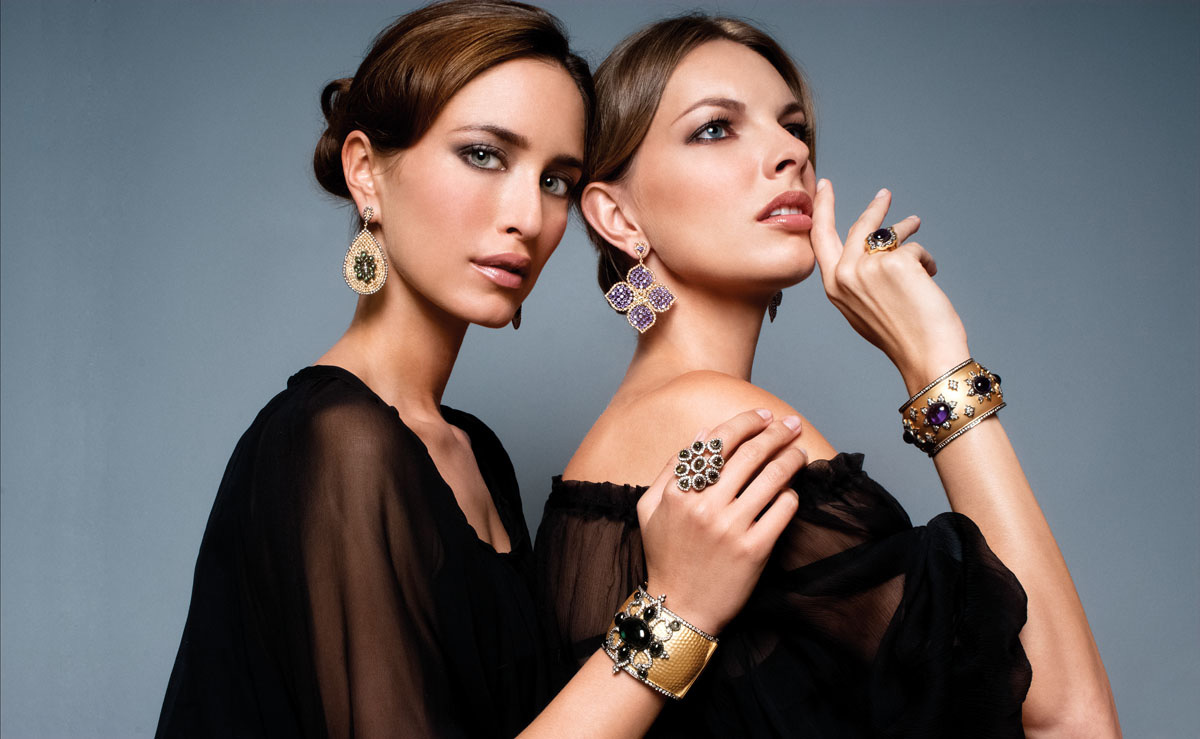 Light up the night in rich tones of gold, purple and green! Introducing the Raj Collection in 18 kt. gold set with diamonds, amethysts and tourmalines from $1,495-$7,600.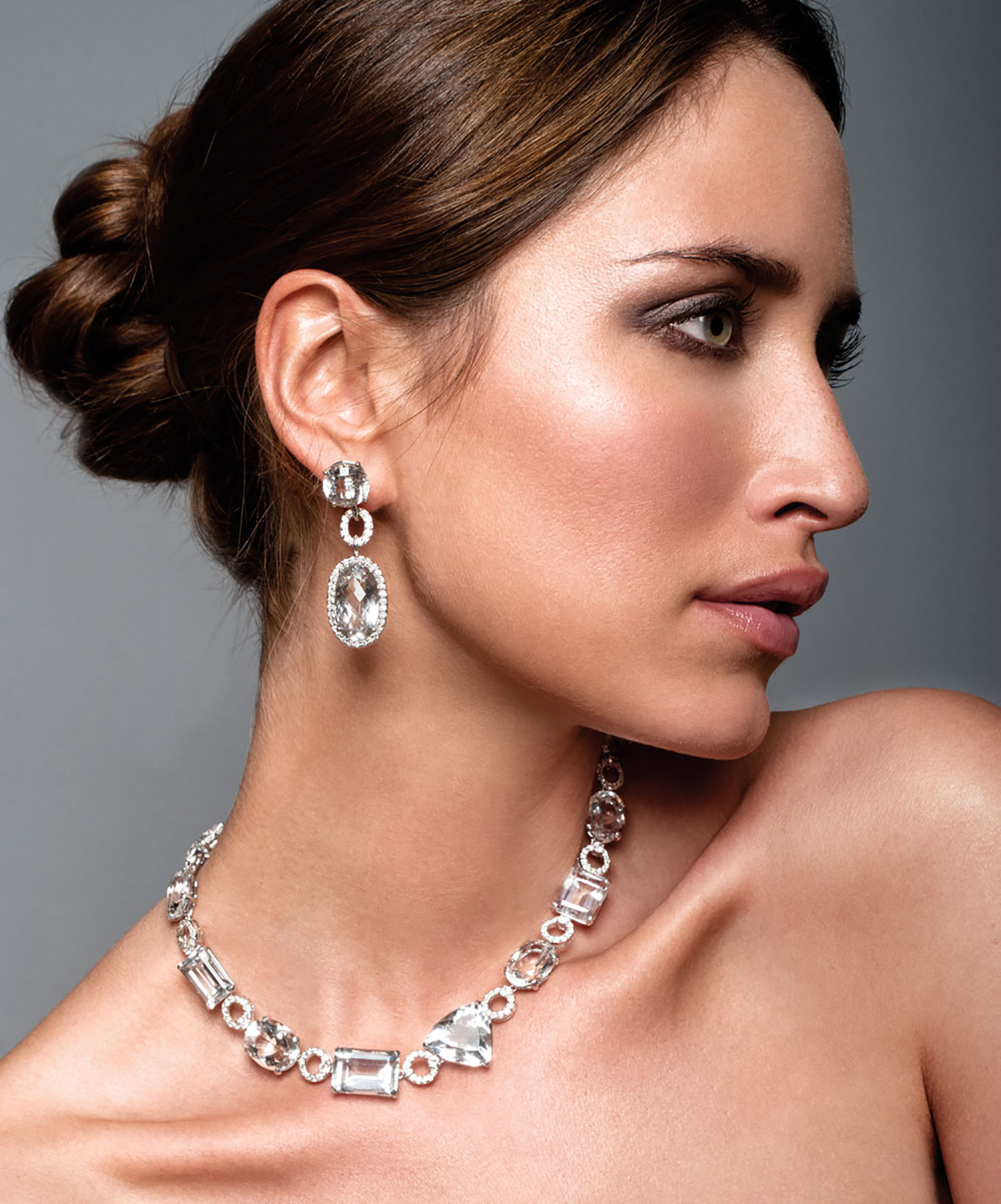 Faceted white sapphire, rock crystal & diamond necklace & earrings shown in 18 kt. white gold. Priced at $6,500 and $2,995, respectively.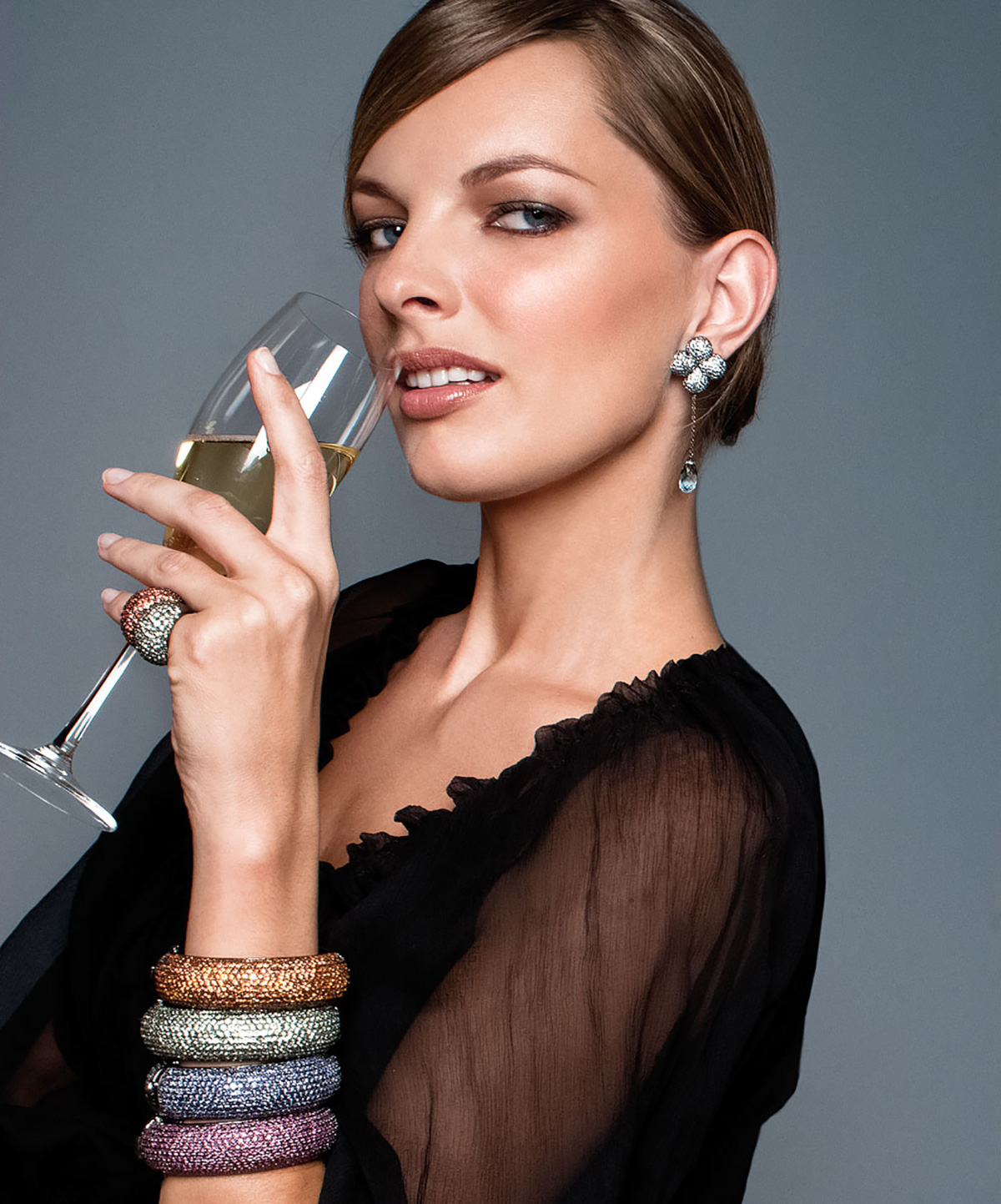 Colorful bangle bracelets and rings shown in pave set orange, green, yellow, blue and pink sapphires set in sterling silver with black rhodium finish. Earrings with detachable blue topaz drop. Priced from $265-$1,350.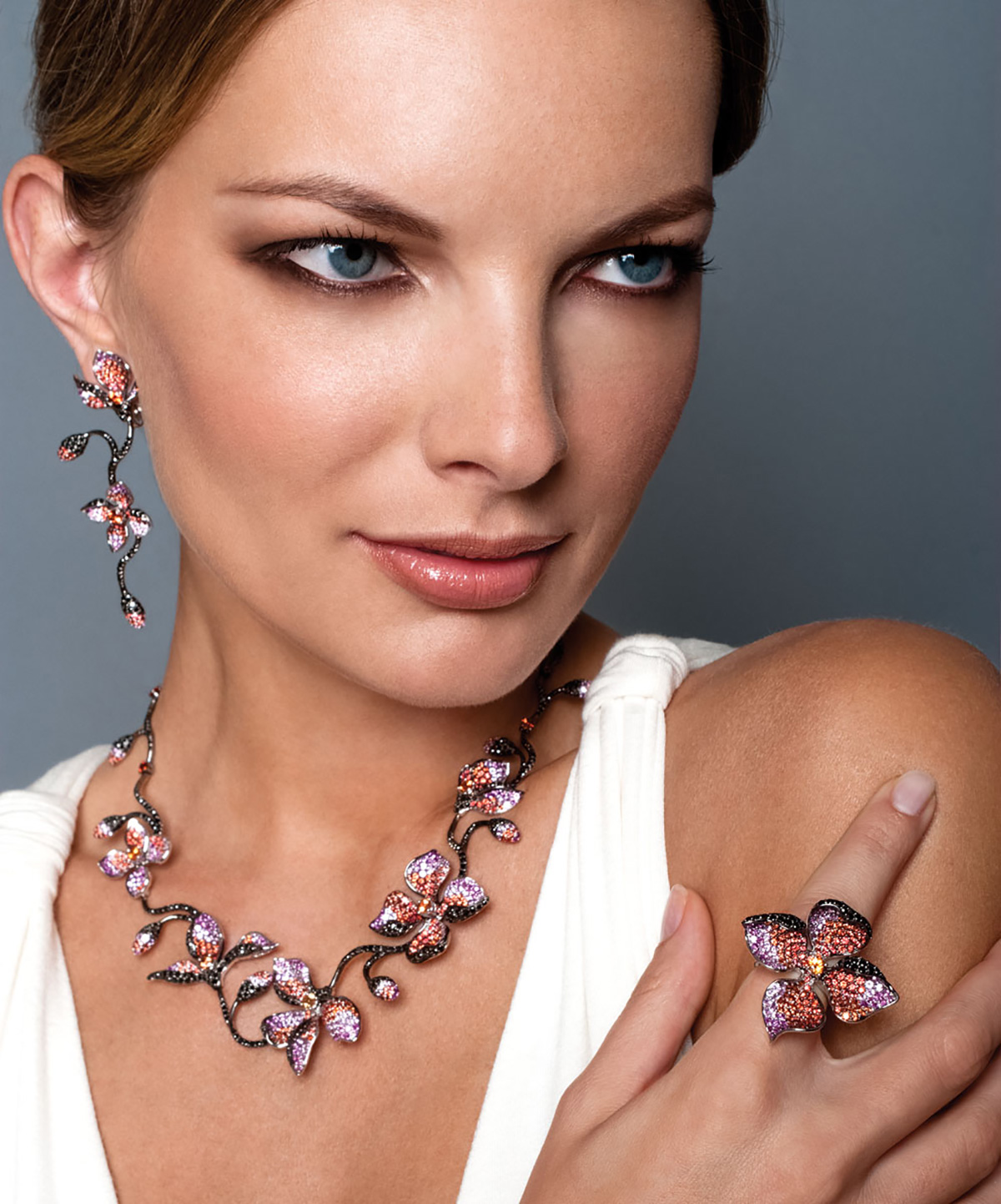 Vine & flower ensemble set with black diamonds & multi-color sapphires set in 18 kt. gold with black rhodium starting at $3,850-$15,000.
Gypsy collection shown in multi color, semi precious gemstones charms set in 14 kt. yellow gold. Earrings with faceted pale pink amethyst drops and diamond accent, available in seven different colors. Collection priced from $435-$1,295.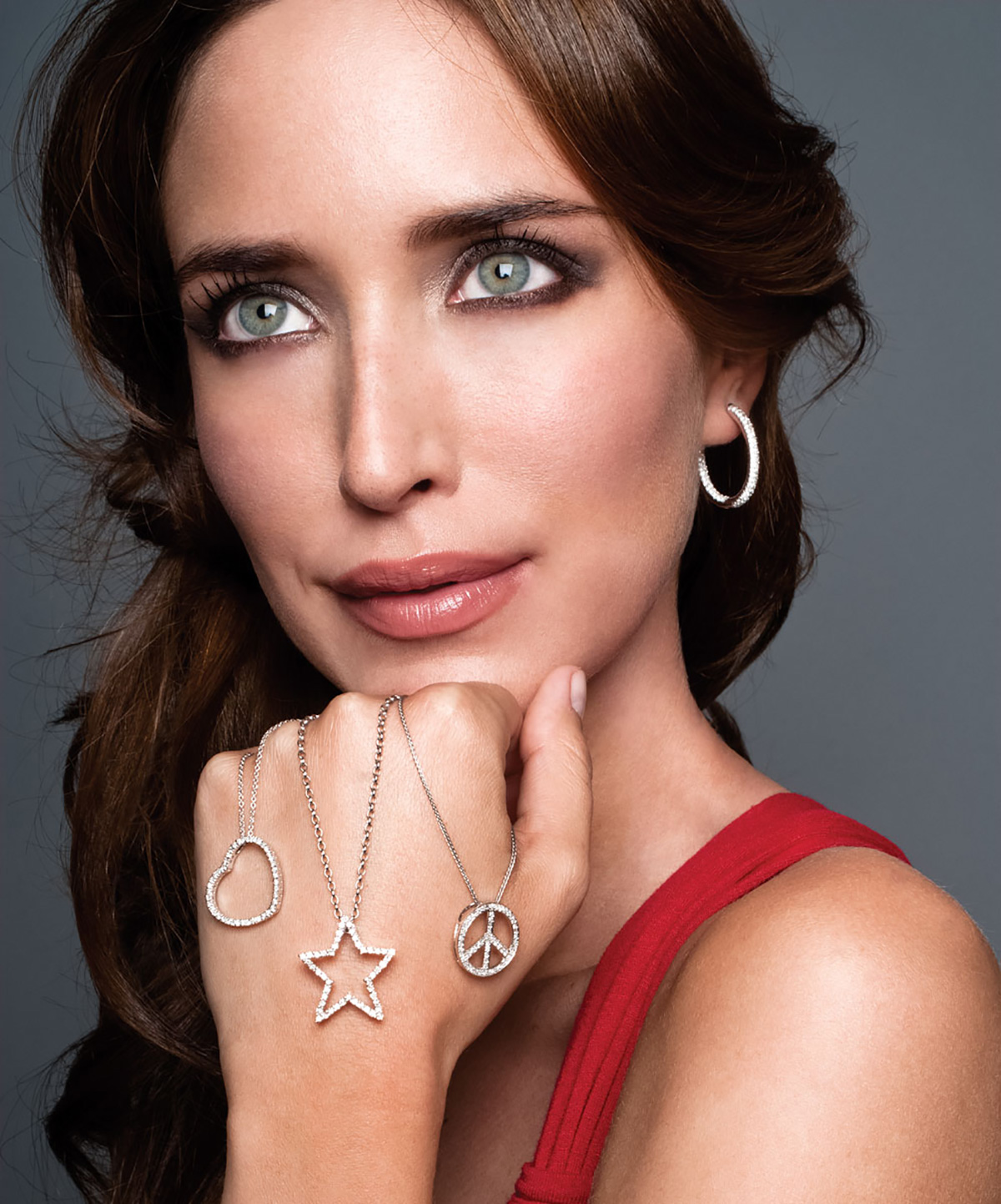 Diamond pendants make the perfect gift! Priced from $450-$650. Pave diamond hoop earrings shown in 14 kt. white gold: $1,250. Items also available in yellow or rose gold.