Not All Heroes Wear Capes
The heroic adventures of Torpedo Boy and his battles in the Moundverse continue at Locust Projects with a new site-specific installation by Houston-based artist Trenton Doyle Hancock — his first project since opening his major survey at MASSMOCA earlier this spring. The epic and fantastical creation myth started at age 10, when the artist created Torpedo Boy, a well-intentioned, deeply flawed alter-ego superhero who attempts to save the gentle Mounds from the evil Vegans. His narratives — told through paintings, sculpture, drawings, prints, video and installation — explore good and evil, authority, race, class, moral relativism, politics and religion. It also offers unapologetic nods to comic books, illustrations, animations, horror films and toys; Dec. 3-7 from 11 a.m.-5 p.m.; LocustProjects.com.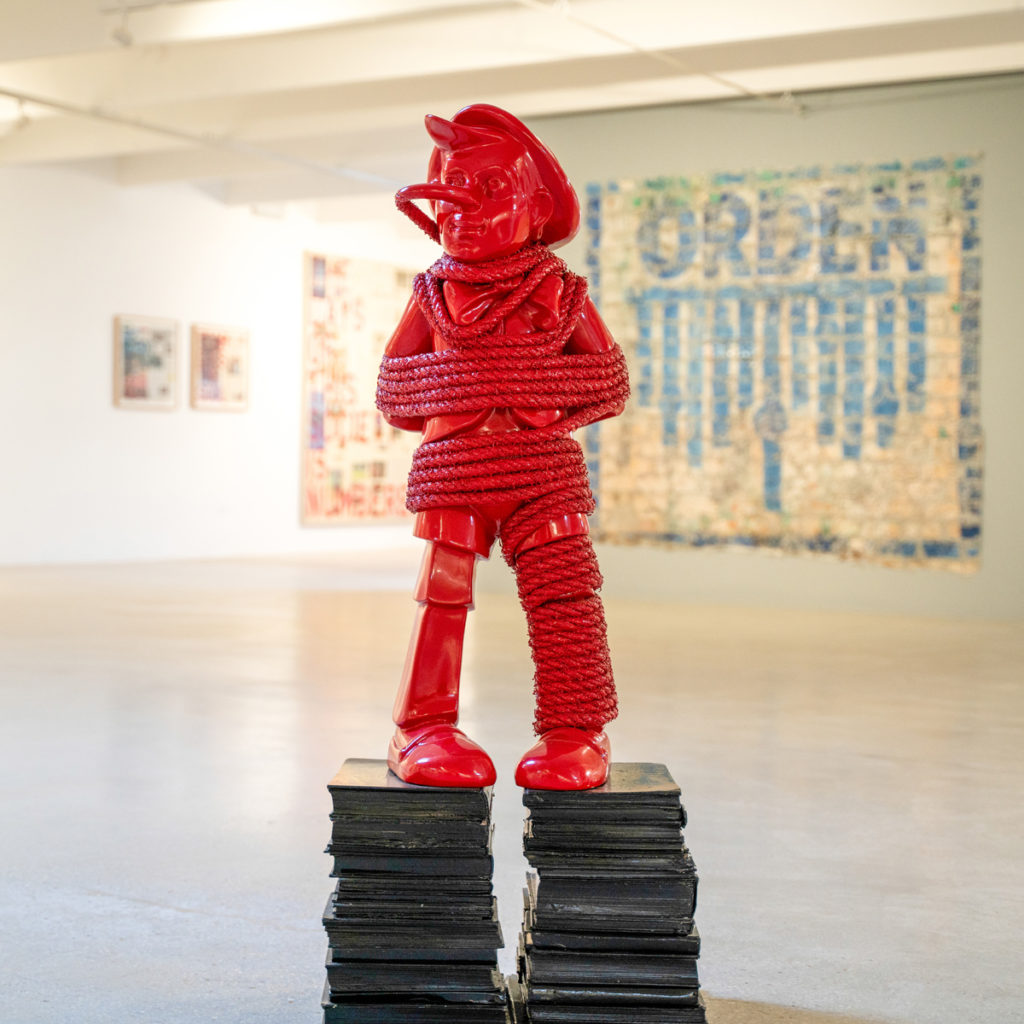 Collector's Showcase
Billionaire philanthropist, entrepreneur and contemporary art collector Jorge M. Pérez's El Espacio 23 experimental arts center in Miami's emerging Allapattah neighborhood houses the developer's private collection of contemporary art (which spans several thousand works!), as well as several apartments and studios where resident artists and curators can live and work. With a world-class inaugural show, curated by the renown Colombian curator Jose Roca, as well as numerous community outreach initiatives and direct partnerships with cultural institutions like PAMM and Spain's Reina Sofia Museum, El Espacio 23 is set to be one of the most talked-about and impactful art developments in the world. "This center was born from the belief that at the core of any great city is a thriving community of artists and creatives," says Pérez. "This is a project 40 years in the making and I look forward to inspiring and challenging visitors to think beyond the scope of their personal world views, while also cultivating the artists and curators of tomorrow."; ElEspacio23.com.
Museum of Graffiti 
Dedicated to the art form that helped transform Wynwood from sleepy industrial neighborhood to global arts destination, the Museum of Graffiti strives to preserve archives and artifacts of the graffiti art movement. Owned and operated by graffiti artists, the experience includes an exhibition space and world-class gift shop stocked with limited-edition artist collaborations and a curated collection of items developed exclusively for the museum. After their Art Week Grand Opening, the museum plans to hold monthly events including print signings, artist-guided tours, film screenings, painting demos, product launches, and a series of art talks featuring the artists whose works are represented in the collection. "Our mission is to exhibit, educate and celebrate the thousands of graffiti artists who have transformed walls in our public spaces into vibrant masterpieces," say Founders Alan Ket & Allison Freidin. "This art is about raw energy, rebelliousness and authenticity, and we are excited to share its past, present and future with the world."; Grand Opening Dec. 5 at 229 NW 25th St.; MuseumOfGraffiti.com.
—  Photos of exhibits courtesy of World Red Eye 
Photo Opps In Pink
Strands of pink sisal tassels suspended through the trees will guide visitors to the Miami Design District during Art Week to discover a collection of pink hairy sloths hanging from ropes, trees and arches. In collaboration with textile designer Angela Damman, the installation by London-based Mexican Designer Fernando Laposse will also incorporate 10 sculptural hammocks which will hang on metal structures and directly on palm trees for public use. The mesmerizing pink landscape of Pink Beasts is achieved by dying the sisal fibers with natural dyes made from cochineals, tiny parasitic insects native to central Mexico that grow on the Opuntia cactus. Producing the world's brightest natural red dye, the cochineals used in the installation are from an organic farm in the mountains of Oaxaca and handmade by a community of Mayan women weavers of Sacabah, Yucatán. By interacting with the installation, visitors can be reminded that there are still sustainable and organic ways of achieving vibrant color; MiamiDesignDistrict.net.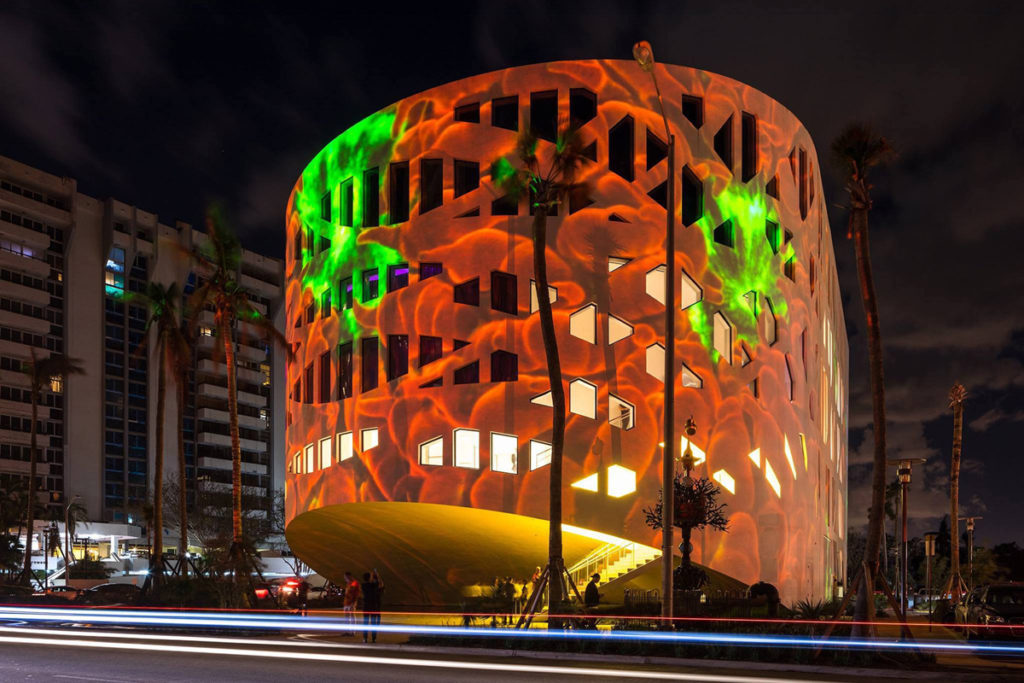 Inspiring Ecosystem
After years of studying the ecosystem of Biscayne Bay, Coral Morphologic has identified populations of highly biodiverse and resilient coral communities that are colonizing human-made infrastructures. The on-site research plan to continuously monitor one of these coral communities utilizes a 360-degree live streaming underwater camera installed at PortMiami. The output of the camera will be broadcast in to public spaces and 21 school districts across Florida through partnerships with the Everglades Foundation, teaching students to work as citizen scientists; DesignMiami.com.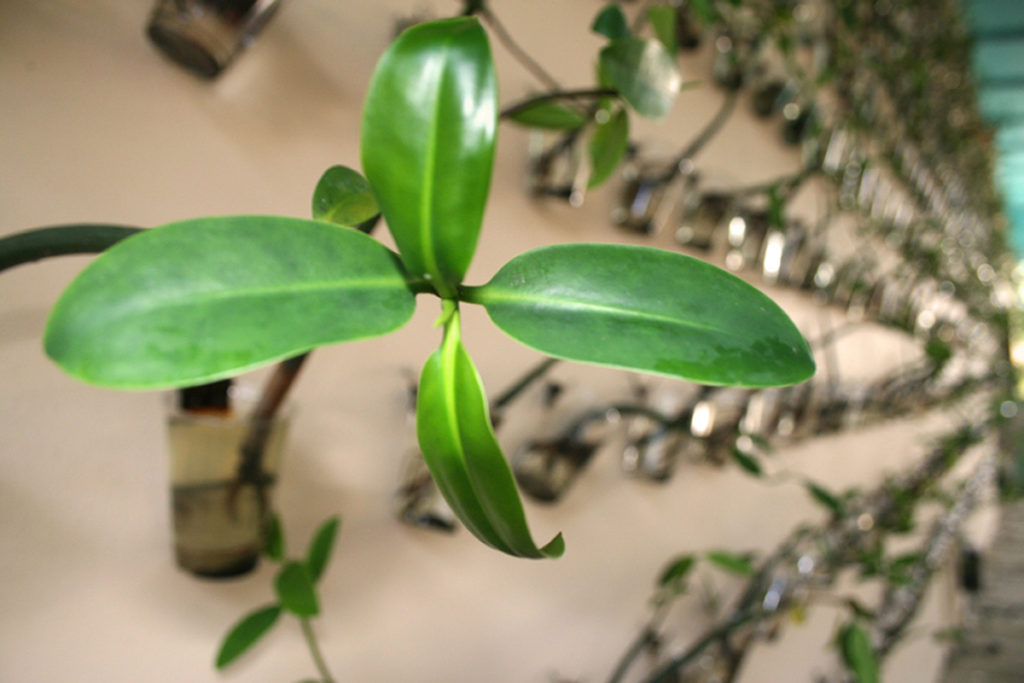 Nature First 
When Environmental Artist Xavier Cortada's massive urban mangrove forestation effort piqued the attention of Facebook, the social media juggernaut commissioned the renowned artist to bring sea-level rise to the shorelines of Miami Beach at the UNTITLED Art Fair during Art Week. In his new, socially-charged Plan(T) project, Cortada has embarked on a public awareness campaign to urge every resident across Miami-Dade County to plant a saltwater-tolerant mangrove seedling and elevation-marked white flag in their yard to start preparing for the future of sea-level rise. From Dec. 3-8, he will engage the public in a series of conversation-provoking activities that include a North Pole Dinner Party where ice from the arctic will be served; and writing letters to the future in order to make sea-level rise visible and help transform attendees into climate activists. On Dec. 4, the monthly meeting of the Underwater Homeowners Association will take place in a shipping container to discuss strategies on what residents of planet Earth can do to effectively address sea-level rise at coastlines across the globe; CortadaProjects.org.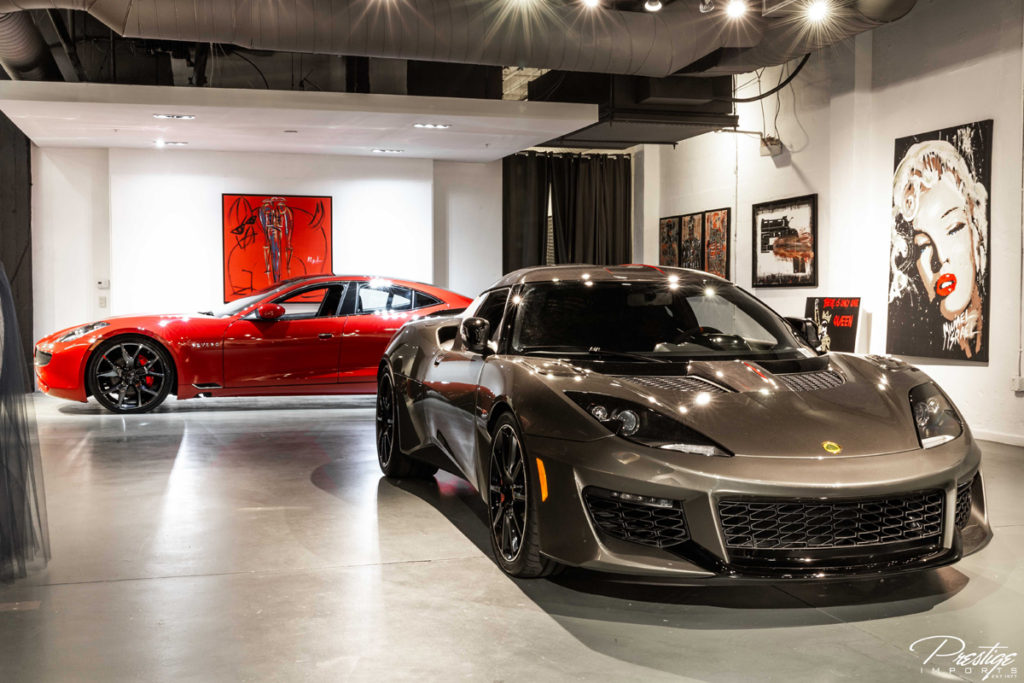 Powerful Pop-Up
Zoom on over to a pop-up museum at the Buick Building showcasing automotive art and a rotating roster of automobiles ranging in price in total value from $10 million to over $50 million during the exclusive curated collection of supercars and hypercars from Prestige Imports. The experience is augmented with architectural pieces from Luminaire and select art from David Rosen Galleries, which will also be changed on a rotating basis. For select occasions, the gallery will invite artists to paint live for an even more engaging and unforgettable experience. The Prestige Imports Pop-Up will celebrate Pagani during Art Basel with a presentation of The History of Pagani Through the Years, an exhibition which will allow guests the exclusive opportunity to walk through the last 20 years of Zonda. The pop-up, which is also available for partnerships with like-minded brands, also displays various other art, books and car parts shipped in directly from Pagani Automobili S.p.A. — which are rarely available to be viewed by spectators; Daily from 11 a.m.-5 p.m.; PrestigeImports.com.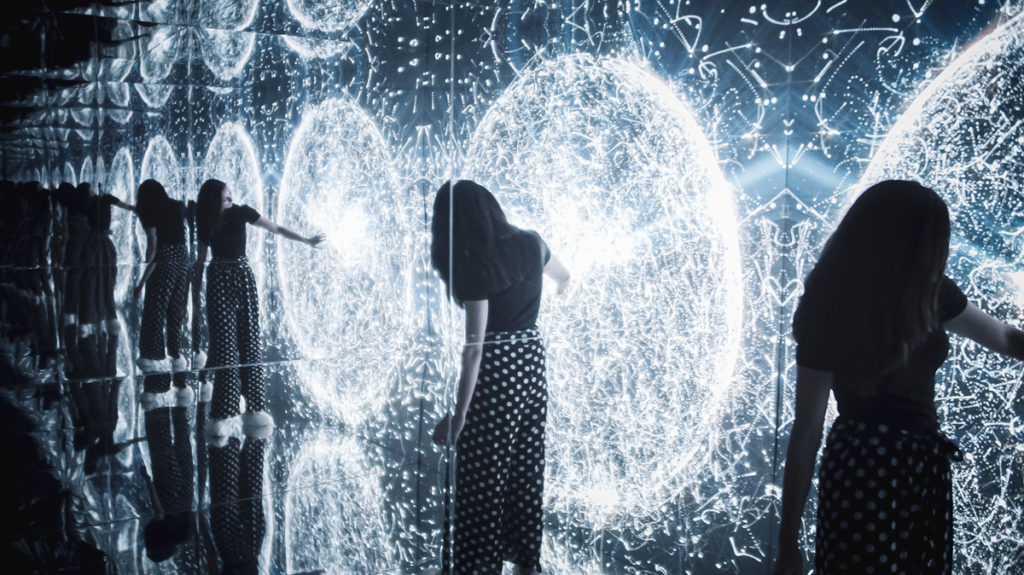 Space Tech 
With a mission to inspire, educate and empower the creation of exploratory art forms, ARTECHOUSE connects audiences to the arts and stimulates interest in the limitless possibilities of technology, science and creativity. "Certain things words just cannot describe…they must be seen and experienced," says Founder & Art Director Sandro Kereselidze. To celebrate its first anniversary, the venue will be showcasing Infinite Space by Refik Anadol, exploring memories and dreams through the mind of a machine. The immersive exhibit features the artist's world-renowned space-age installation "Infinity Room" — already seen by more than 2 million people around the world; Complimentary daytime admission to guests with Art Basel Miami Beach and Design/Miami passes on select days and times; Open to the public beginning Dec. 6; Miami.ARTECHOUSE.com.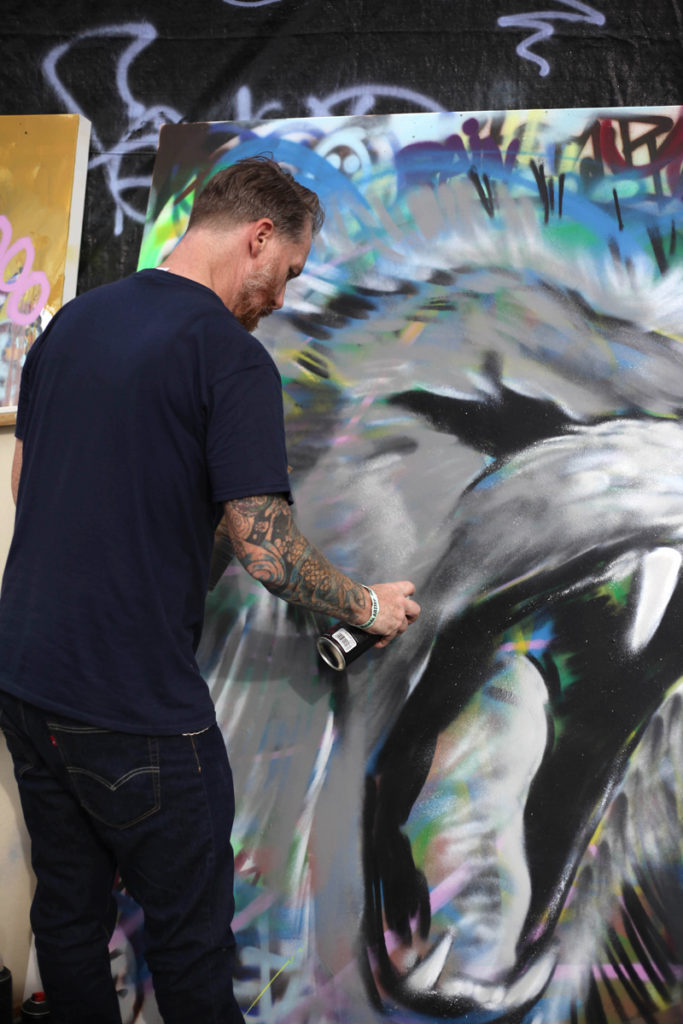 Colorful Block Party
During this year's highly anticipated installment of Basel House, creativity will come to life as six blocks of large-scale murals will feature 150+ artists and artisans at the Old RC Cola Plant in Wynwood. The FREE event includes interactive art installations, live painting demos, daily guided graffiti tours, live bands, breakdancing, a BMX vert ramp, food trucks, an expansive beer garden and creative craft cocktails galore. Make sure to stop by the Fuji Film truck to learn how to take the perfect selfie; Dec. 6-8; BaselHouse.com.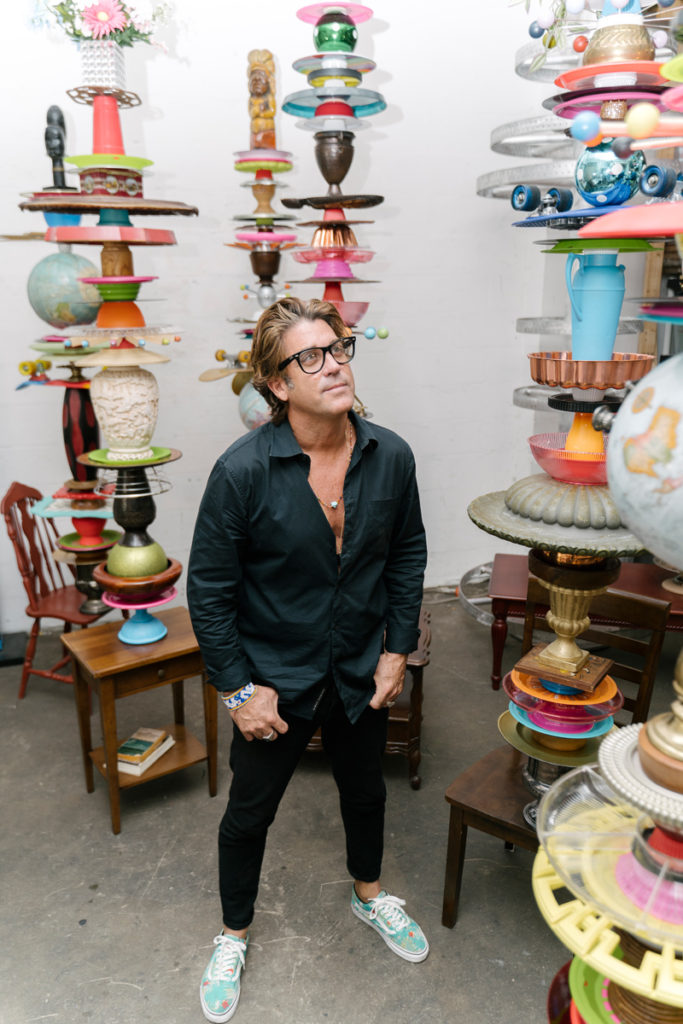 Directional Shift
In collaboration with Ximena Caminos, famed Argentine curator, EAST Miami has joined forces with acclaimed Miami-based artist Carlos Betancourt to create an exclusive installation entitled On The Edge: The Hopeful Forest that takes inspiration from the city and explores what it means to live in an urban environment. On display in the lobby, the experience features a series of totems made from repurposed, abandoned objects found in the surrounding community. Guests are invited to interact with the display via a coloring book created by the artist. Featuring special drawings of the totem sculptures, these custom coloring books will allow guests to use their own creativity to interpret the artwork. Kicking off the Art at EAST: Urban Remix inaugural art program, the innovative exhibition pushes EAST to the forefront of the growing art scene in the city's core, where more and more satellite art fairs pop up each year; Dec. 2-Jan. 14; EAST-Miami.com.
Waxing Nostalgic 
Whether you spend the night under the disco ball, skating in the ice rink or scoring strikes, Basement Miami @ The Miami Beach EDITION will make all your grown-up dreams come true. During Miami Art Week, in conjunction with its 5th Anniversary celebration, the glowing subterranean hangout will present an internationally renowned DJ line up including Diplo, Idris Elba, Bedouin, Dimitri from Paris, Dramian, Mandrake, Unders, François K, and many more. A leader in the Miami music scene, Basement pays homage to Studio 54 and continues to amaze visitors with its ever-evolving grip on the latest and greatest in arts and culture. Confirmed co-hosts for this year's celebrations include ICA, the Bass Museum, Barbara Gladstone, Ballroom Marfa and Perrotin Gallery, to name a few, ensuring the hotel will be a hub once again for artists, curators and collectors. Basement's Art Week events are not ticketed and are open to the public; BasementMiami.com.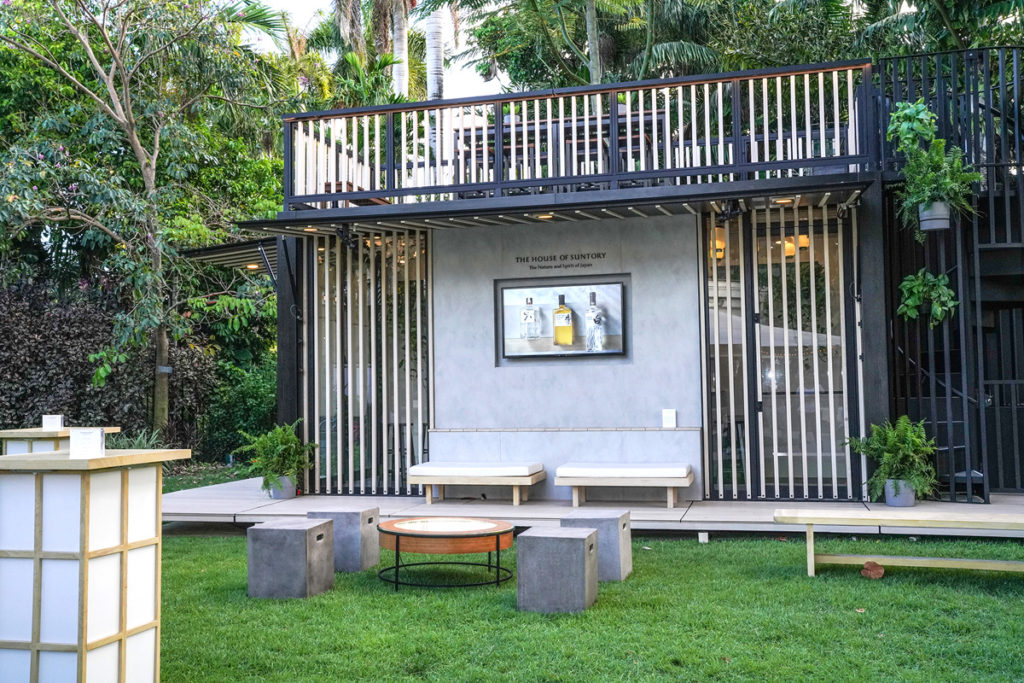 Global Sips
The progressive House of Suntory "Tiny House" is a transportable and elegant Japanese bar that is currently traveling to various locations around the U.S. Guests both inside and outside the structure are treated to the highest form of omotenashi, or Japanese hospitality. The unique and immersive experience at Jungle Plaza highlights the next generation of Japanese spirits from the legendary Suntory brand — Toki Whisky, Haku Vodka and Roku Gin — while educating guests on the unique culture that inspired these spirits and the refreshing nature of traditional Japanese highball cocktails; Dec. 4-8; 6 p.m.-9 p.m.; House.Suntory.com.