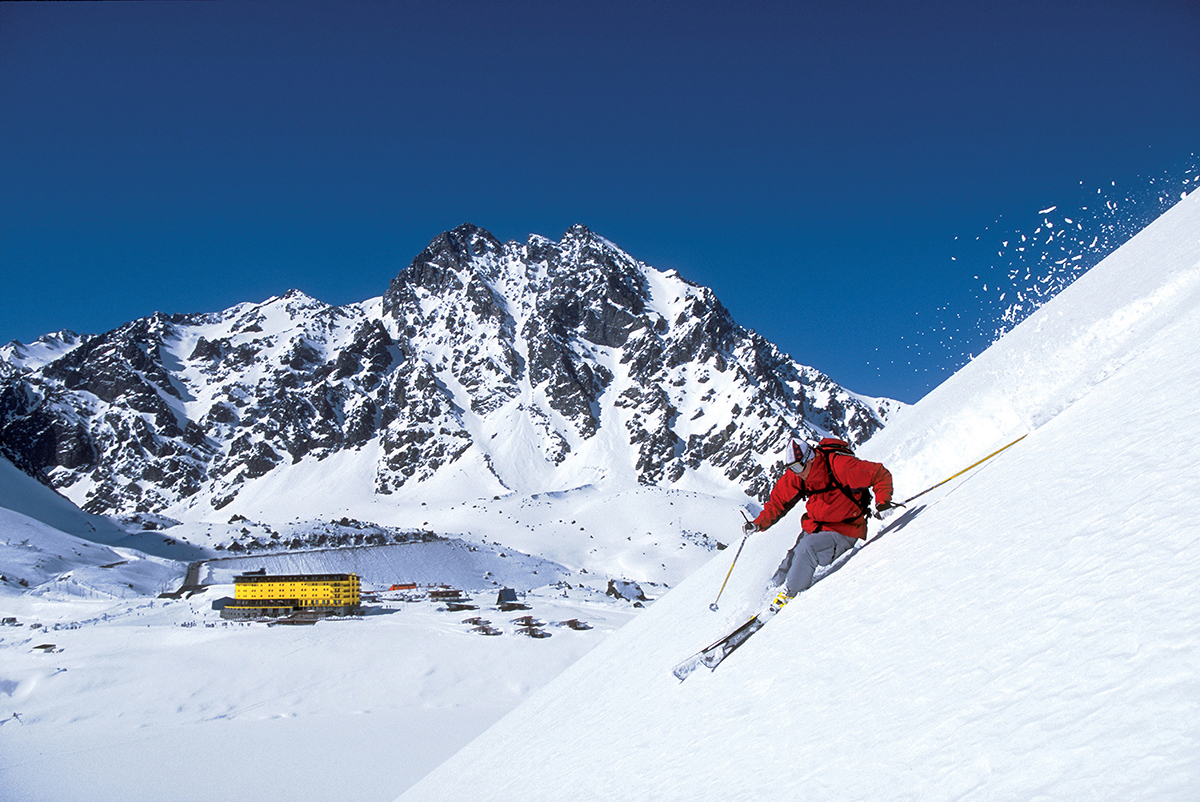 Ski Portillo first made world headlines in 1966 when it became the first South American Resort to host the World Ski Championships, then again in 1978 when the 200km per hour ski speed barrier was broken on its slopes. "We set the standard for classic ski experiences, with more than 65 years of history and family-owned hospitality," says Miguel Purcell, Managing Director & Owner of Ski Portillo. "We offer skiers a rare taste of a world long forgotten, rich in culture, conviviality and awe-inspiring beauty." As such, Purcell and his team have kept the resort small and intimate so guests enjoy uncrowded slopes and no lift lines. "The variety of complimentary offerings include use of the pool and hot tubs — perched idyllically over Lake Inca — as well as daily après ski activities." Ski Portillo is well-known for their extraordinary, easily accessed off-piste and backcountry terrain; less-experienced guests will find wide-open, beautifully groomed beginner and intermediate slopes to explore.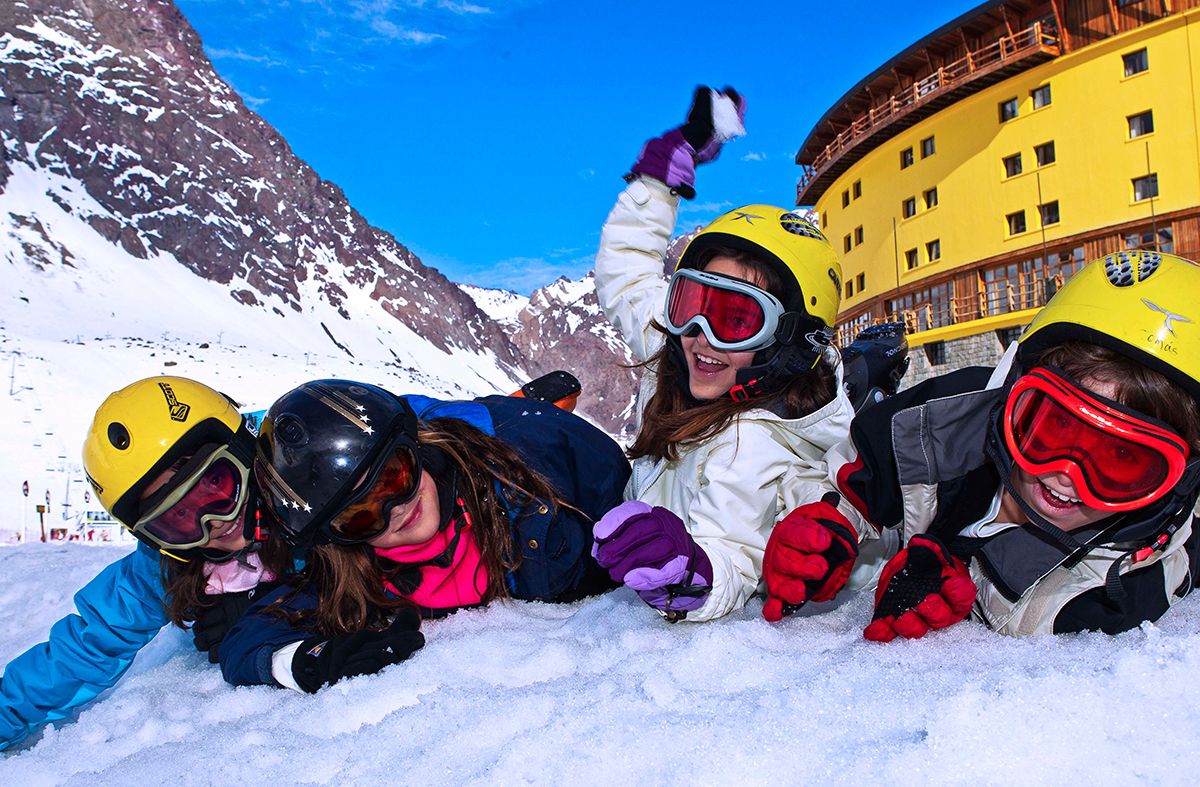 The location couldn't be more spectacular, with magnificent views of The Andes and Laguna Del Inca (Inca Lake) from the majority of the hotel. This is a true ski-in, ski-out resort with ski and boot valet. The lifts are modern, including carpet for the beginner run, a wide variety of après ski activities for all ages, celebrated international cuisine by Chef Rafael Figueroa and more than 100 different varieties of Chilean wine on the menu. With 80% sunny days each year, Portillo is known for its intense Andean storms followed by clear blue sunny days and wonderful powder. "It's like home for me," says Eduardo Gaz, Founder & Principal of SKIBrasil, the second-largest ski tour operator in The Americas, as well as his latest endeavor, SKIUSA, headquartered in Miami. "My family and I go for at least one week, maybe up to 14 days, each year."
"It is very unique to itself," he continues. "It doesn't try to be anything else; it doesn't try to compete with other resorts. It's all about skiing for skiers. It held the world speed record until the French went through the effort of preparing a special run to beat it. When you're in Portillo, you're with the most preeminent skiers in the world. You see Olympic skiers on the lift and at breakfast. They have had an impressive array of ski school directors and instructors come through Portillo over the years including: Sigi, Mike Rogan and Robin Barnes. The equivalent would be like taking a tennis clinic with Bjorn Borg one year, Andre Agassi the next, Roger Federer and so on."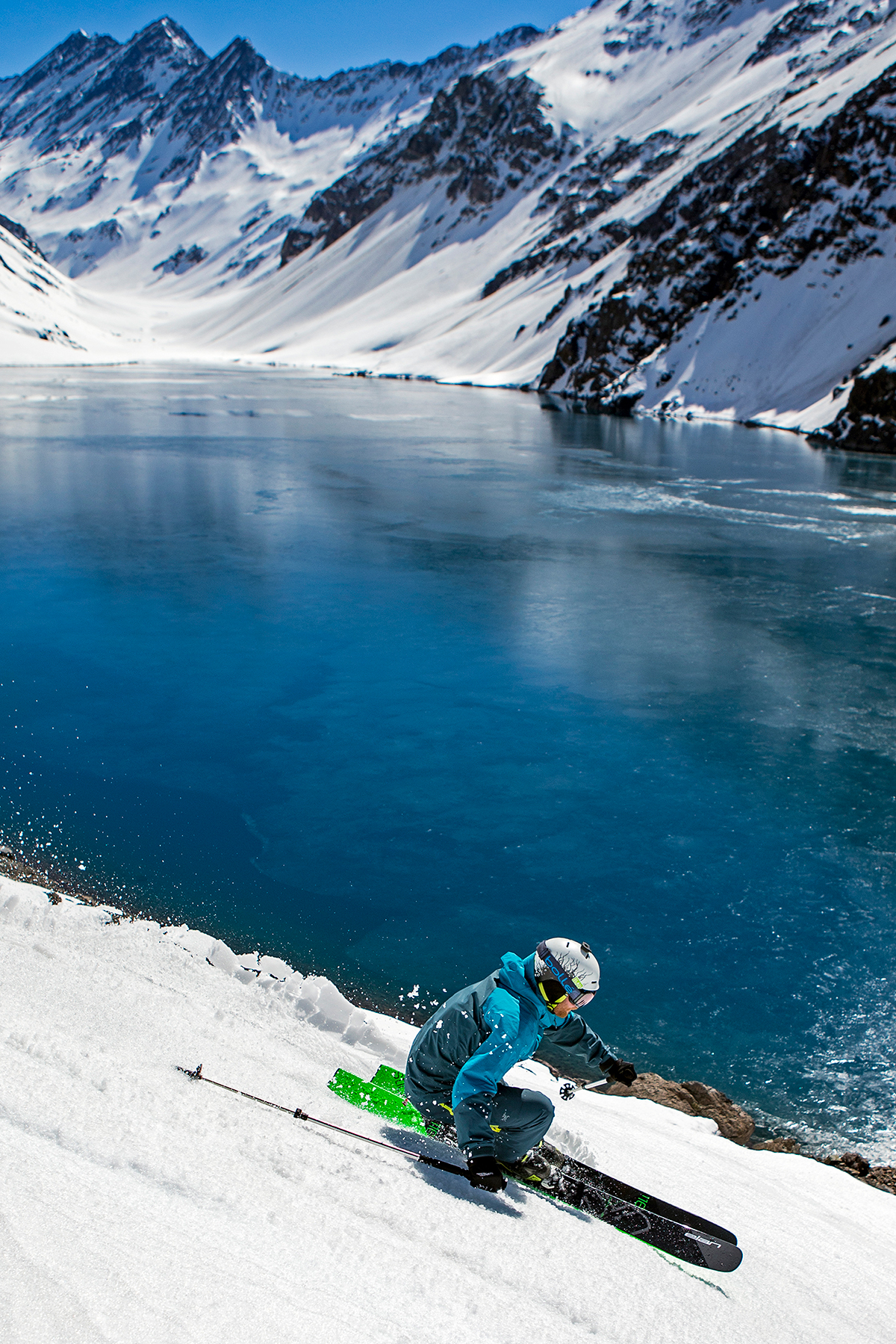 In fact, Miguel Purcell is a legend himself. "I had the opportunity to represent Chile in several Ski competitions, including the World Ski Championships in Schladming, Austria, and the Sarajevo Olympics in Yugoslavia," Purcell says modestly. "In 1996, I was a member of the first South American expedition to climb Mount K2 in Karakoran, Pakistan. It's considered the second-highest mountain and one of the most difficult and deadly in the world. I had the good fortune to get to the top along with 3 other friends. It was an incredible experience and one of the most important achievements in my life!" He also took a bicycle trip through Nepal, crossing the greater part of the Indian Himalayas, Kashmir, Ladakh and finishing at the border with China for a total of 4,000 kms of adventure.
Though the owner and staff have heavy-duty credentials, the highly trained Ski & Snowboard School instructors teach all ages and levels, from the rankest beginner to the most advanced skiers out to discover the secret spots of the resort. "Skiing is taken super seriously here, yet the resort retains a casual atmosphere," says Gaz. "You ski one side of the mountain in the morning before progressing to the other side in the afternoon with the sun. You can play backgammon, have tea, move on to beer, whiskey and an evening cognac all in the same chair. Guests sit at the same table throughout their stay." Gaz himself has sat at the same table his entire life. There are no televisions in the rooms, which Gaz reports are extremely comfortable but not luxurious. The idea is to get guests out of their rooms to socialize.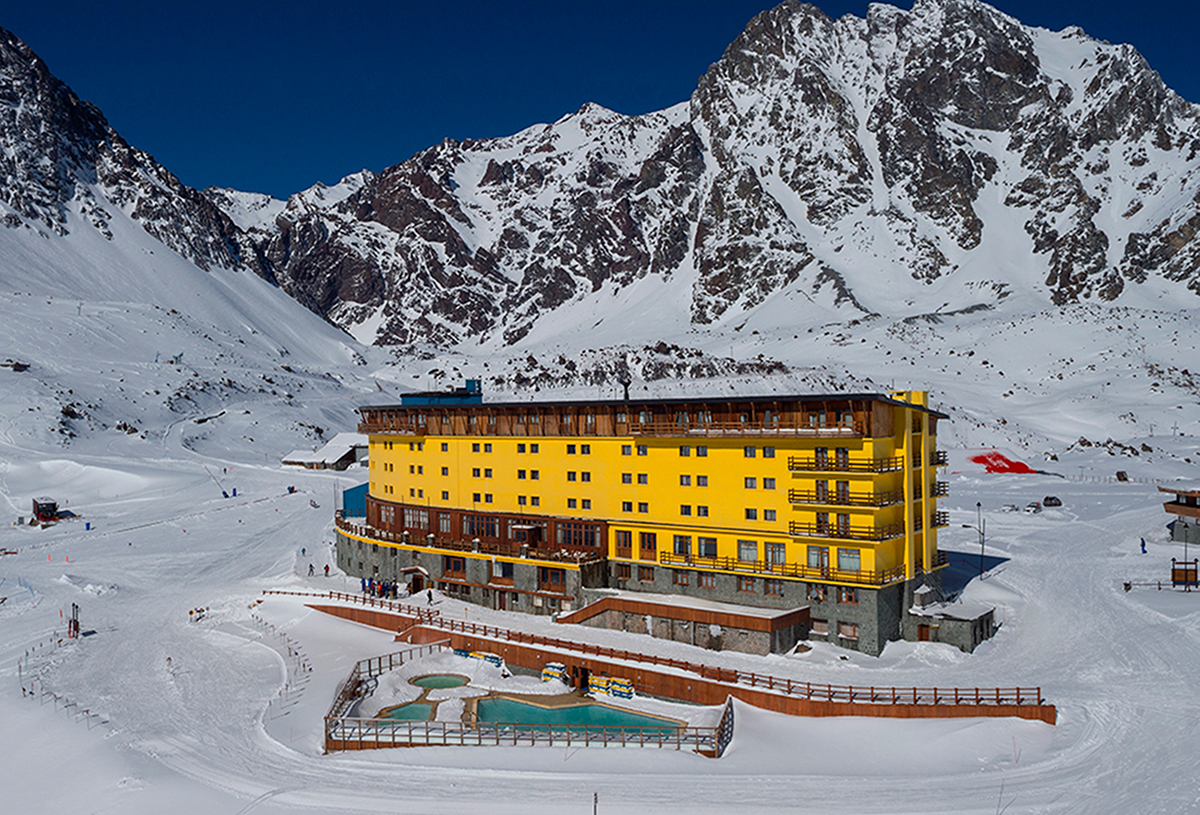 Over the years there has been little turnover in personnel, and little change in the guest list. The hotel accommodates 400 guests who come and go every week or so. "When I first starting coming to Portillo, I'd spend 2 months at the beginning of the season with the hardcore skiers," he says. "July is for families, August sees singles, couples and friends. It's like watching the changing seasons on a tree. I started coming as a teenager and feel I 'grew up' in Portillo; now my children, who are 6 and 8, come as the second generation. Some families are on their third generation. There's a tradition here to come back and introduce Portillo to the family. I feel my kids are safe and secure here. In fact, they have been babysitting my daughter since she was a toddler, and the maitre d' knows that I'm allergic to seafood."
What's more, there's free daycare for 4- to 7-year-olds and additional children's activities during Family Weeks on July 8-29. "School summer vacations are long enough in the U.S. that families can certainly include some quality time in the South American slopes, and Portillo should definitely be on the bucket list," encourages Gaz. "Plus they're not building more hotels, so Portillo will remain a place where you can slow down and observe things you don't see when you're rushing around, such as the Andean Condor, the world's largest bird. They are usually a symbol that snow is coming!"
Whether novice or expert, Portillo offers options and activities for a unique ski vacation for the whole family under one roof. To book the trip of a lifetime today, call 305.735.2100 or visit SKIUSA.com.