1. The Kitchen: Limit the cost of the project to no more than 20% of the home's value and you can expect to get about 85% return.
2. The bathroom: The national guideline is to keep upgrades under $20,000 to get 80% ROI. Obviously, luxury homes will be proportionately higher.
3. Patios & Decks: These can range from thousands to tens of thousands. Look around you and don't overbuild for the neighborhood to get up to 80% return.
4. Front Door: Replacing a tired front door or upgrading a plain one significantly enhances a home's first impression and can pay back as much as 75% of the cost.
5. Garage Door: This is one of the most profitable home investments you can make. On average, you'll yield a whopping 87% on the investment.
6. Windows: Energy-efficient and impact windows will not only save on energy costs now but, on average, give a minimum of 70% return.
7. New Siding: Got a classic Florida home with an aging wood exterior? Vinyl siding returns up to 83%, while fiber-cement siding pays back 79% and is termite-proof.
8. More Space: Adding on, whether it's a bathroom, large master bedroom or any other room, can pay up to 90+% ROI if completed with permits, depending on the location and current market.
PRIME PROPERTIES
Whether you want to upgrade to a bigger home on Key Biscayne or experience living on the island for the first time, these properties may be what you're looking for.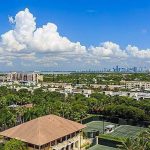 Club Tower II
$2,900,000
3 BD + 4.5 BA
Ocean Views
Doug Kinsley / Cristian Gonzalez
305.215.5900 / 305.775.3426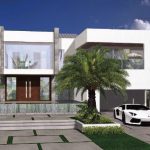 Island Drive
$8,050,000
6 BD + 6.5.5 BA
Oversized Lot
Mark Chatburn
305.393.6032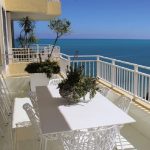 Ocean Tower II
$10,500,000
4 BD + 5.5 BA
Asian Pergola hot tub
Jacquie C. Gallardo
786.473.3067