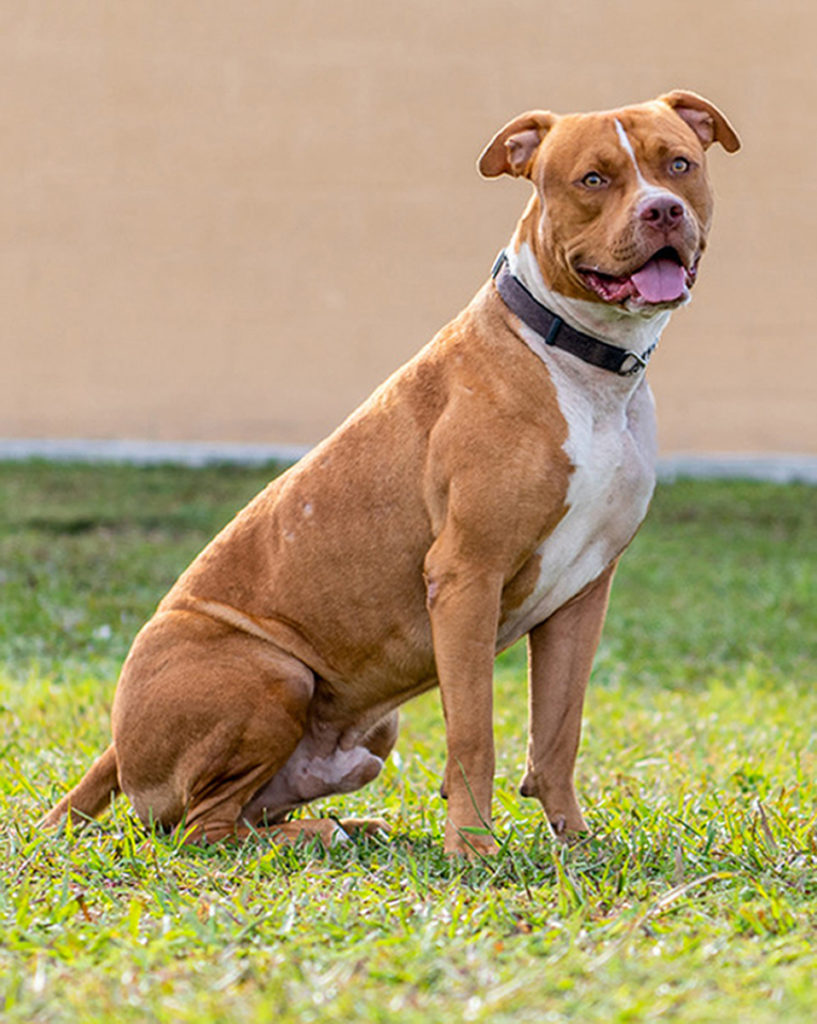 Rocky
Rocky is a 2-year-old male "red nose" Pitbull Terrier Mix. He is absolutely stunning. If you're a dog lover…Rocky is a show-stopper. He turns heads like you can't believe with his good looks and charming attitude. He's very affectionate, smart and fully obedience trained; a very social dog who would be ideal for someone who enjoys going to the dog park; MagicCityK9.org.
"They call me a plug & play dog. I'll do great in any environment, even with a first time owner."
Defining "Service"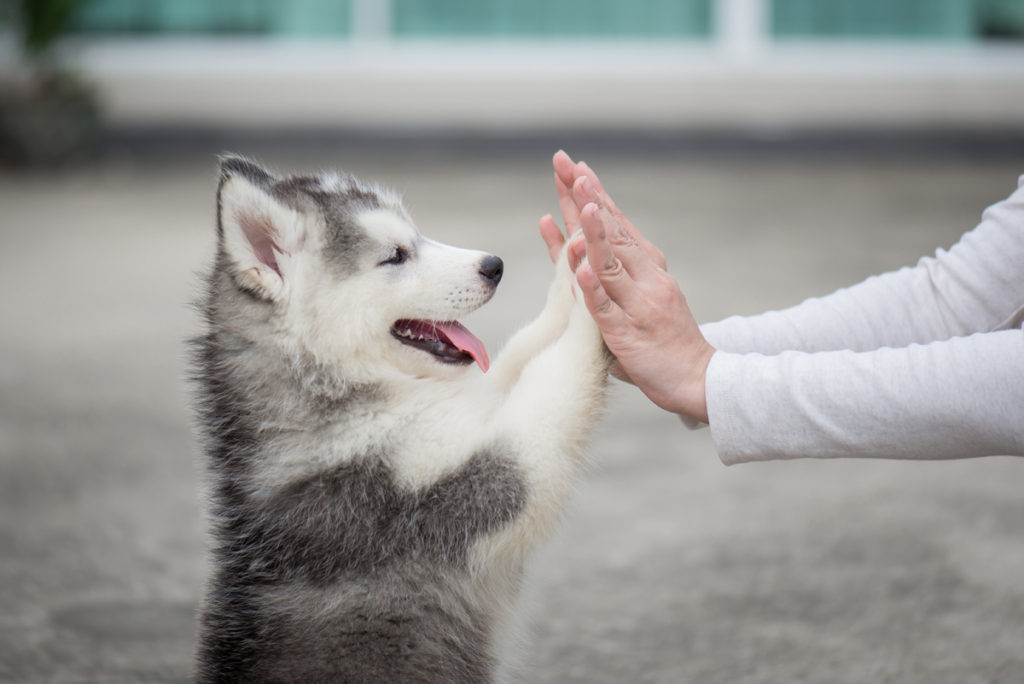 Q: How can my dog become a certified service dog so that I can take him everywhere with me?
A: The Americans with Disabilities Act (ADA) defines service animals as a dog that has individually been trained to perform a task to aid an individual with a disability. The key word here is disability. Because there is currently no federal or state regulations concerning service dogs, service dog fraud has sadly become the norm in many major metropolitan areas, including Miami. Well-meaning pet parents wanting to spend more time with their dogs have been allowed to get away with passing their pet dogs off as service dogs, and Emotional Support Animals, mainly because business owners, including housing units, are too afraid to speak up in fear of being sued by someone who has a legitimate service dog. In order to qualify for a service dog, you (the human) must have a disability recognized by the ADA. What makes your dog a service dog is your disability, not the dog itself. The dog, however, must be trained to perform a task that mitigates your disability. If you're in need of a service dog, the best route is to get on a waitlist from an ADI (Assistance Dogs International) accredited organization that provides service dogs to those with disabilities at no cost. It takes years to properly raise and train a reliable and safe service dog, which is why it's best left to the pros. Lastly, there's regulation currently coming down the pipeline to put an end to illegal Emotional Support Animals, so if you purchased one of those letters online you may want to rethink that decision. 
ABOUT THE AUTHOR
› Dee Hoult is the owner of Applause Your Paws, South Florida's largest privately owned pet dog training company. Want to ask Dee a question about your dog? Email Dee@ApplauseYourPaws.com or send a DM on Instagram @ApplauseYourPaws.