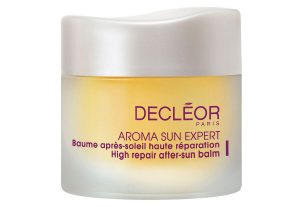 Soothing Balm
Decléor's High Repair After-Sun Balm uses an array of natural ingredients to tackle sun damage on a few fronts. Vanilla and bisabolol help reduce redness and soothe while geranium and frankincense fight sun-induced signs of aging. Finally, oils such as argan and avocado help nourish and repair skin while maintaining that desirable glow. It's a great way to give your skin back what the sun drains out of it; $42, Decleor.com.
Age Saver
One of the most frustrating outcomes of excess sun exposure is what those free-radicals do to our fine lines and wrinkles. Sisley Paris Sunleÿa Age Minimizing After Sun Care uses a powerful new peptidic extract derived from micro-algae to help repair the damage, while both botanical and mineral anti-free-radical agents protect cell DNA. The formula finishes with a hefty boost of hydrating ingredients to restore moisture; $235, Sisley-Cosmetics.com.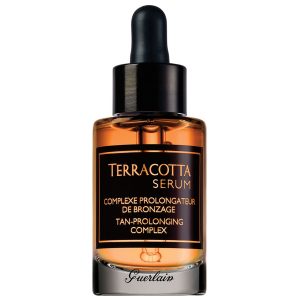 Color Maintenance
Alright — so maybe some of that sun exposure was on purpose. If you gave yourself a dose or two of UVAs in the name of that perfect tan, protect what you worked for with Guerlain's Terracotta Serum Tan Prolonging Complex. An extract from the carob tree helps stimulate your skin's natural melanin production, which accentuates your natural glow, while a soothing complex takes care of those less-desirable symptoms of sun exposure; $59, Guerlain.com.
Looking Gummy
When some people smile, their upper lip elevates too far above their upper teeth, exposing gums and producing an unattractive "gummy smile." This phenomenon could be due to several factors. One of the reasons is a hyperactive muscle that elevates the upper lip. Another can be gums that did not recede sufficiently when teeth erupted in childhood and that partially cover the teeth. Occasionally, this type of smile is also aggravated by a thin upper lip that further contributes to the problem by exposing the upper gum even more. Individuals whose gums stand out more than their smile often feel self-conscious and sometimes prefer not to smile at all. This may have a detrimental effect on one's professional, social and personal relationships. Thankfully, gummy smile reduction is now possible through a simple and effective process. My office utilizes a non-surgical approach by injecting small amounts of Botox into the hyperactive muscle of the upper lip, giving you a smile that's more natural and carefree.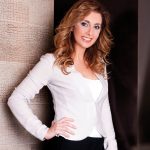 ABOUT THE AUTHOR
› Dr. Maria Eugenia Yazji is an Orthodontist & Doctor of Dental Surgery with offices in Brickell, Miami and Weston. She's also an Invisalign Super Elite Preferred Provider and specializes in lingual (hidden behind the teeth) braces. Call for a free consultation; 786.220.7802, Secret-Braces.com.