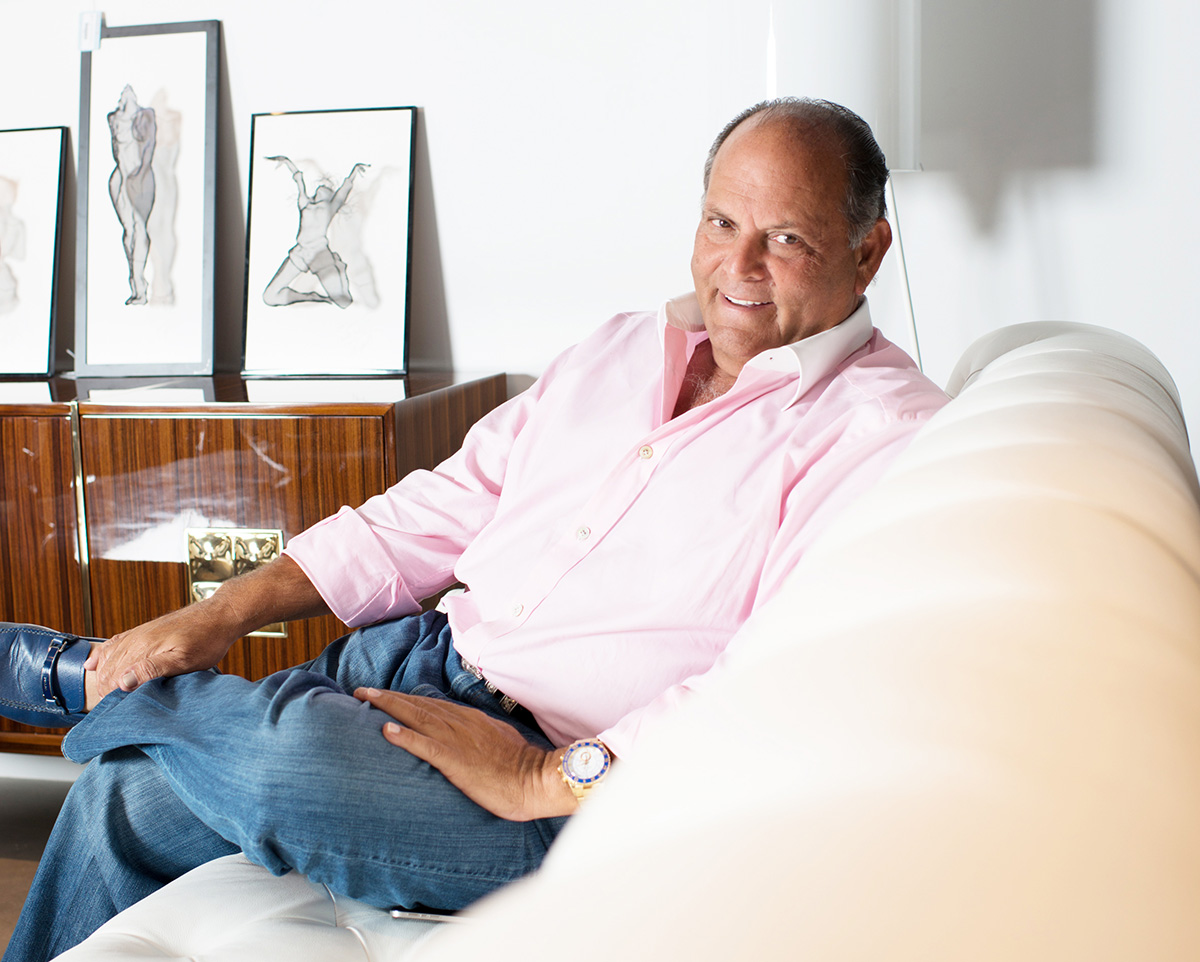 Steven G.
Interiors by Steven G.
Corporate Showroom
2818 Center Port Cir., Pompano Beach
954.735.8223
Boutique Showroom
18288 Collins Ave., Sunny Isles Beach
305.974.0161
InteriorsByStevenG.com
Steven G. began his design career prior to his 19th birthday at a small boutique design firm on what was then called Arthur Godfrey Road in Miami. "I did all kinds of off jobs including polishing furniture, putting lamps together and delivering small pieces to clients," he says. Thirty-two years later, he has a 100,000-sq.-ft. showroom and corporate headquarters that carries over 1,800 lines worldwide and a dedicated and talented staff of 74. "It's an amazing challenge to be creative for people all over the world every day of the week," he says. "I remember an experience with a new client who sat down, rolled out a 5,000-sq.-ft. penthouse and asked me to design an art gallery to live in. Oh boy, what did I know about art? But I quickly educated myself on the world of modern art from Andy Warhol to Roy Lichtenstein."
Design philosophy: "While enjoying creating, you still need to design for the client — their needs, their wants and their desires. In the world of design, you must love every aspect of the industry. Without passion, success is unachievable."
Essential must-have: "Lighting. It's not about the cost of furniture that makes a great design project successful. What makes your project successful is amazing lighting…not only to highlight a room, but to focus on the design details, artwork and collectibles."
Trend prediction: "I think that the word trend is fictitious because great design stands the test of time. But there's a current wave in the design world, and the best way to describe it would be organic."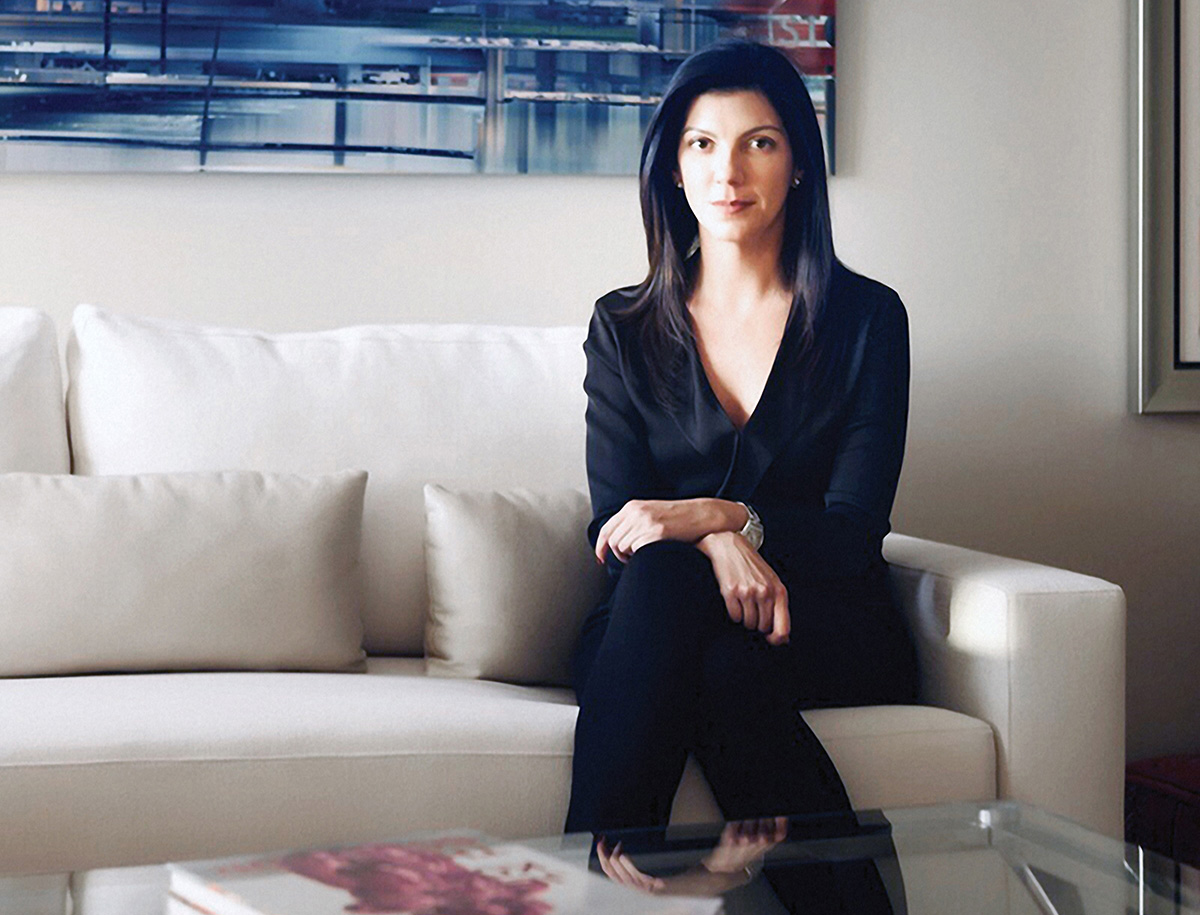 Ximena Mendez
Corners Interior Design
Throughout South Florida
305.773.8658
CornersInteriors.com
"As a daughter of an engineer, I inherited a need to seek perfection," says Ximena Mendez of Corners Interior Design. "I've always been particularly interested in livable spaces; how they are created and how we fill them up. Attention to detail and the need for balance between aesthetics, comfort and functionality is very important." When she was 15, back in Colombia, her family moved into a new apartment and she started noticing the complexity and beauty in each step of the process of getting a home together. "The lighting, the finishes, how each piece of furniture has to go in the right spot — I realized that I'd found a calling in life," she says. Today, she creates beautiful, healthy, functional spaces, stays in tune with trends and is conscious of the environment from start to finish.
Design philosophy: "At Corners Interior Design, it's our mission to develop unique and functional spaces while respecting the natural balance of a space. We strive to understand each client's specific needs and partner with them to achieve their goals."
Essential must-have: "A great light fixture is very important. It can enhance architecture, textures, materials, beauty and functionality in any room. It can also dictate the mood in each and every particular space."
Trend prediction: "Sustainability and eco-friendly materials is a trend I firmly believe in because it yields healthier buildings and materials that are not only good for the environment but also for the people who work or live in them."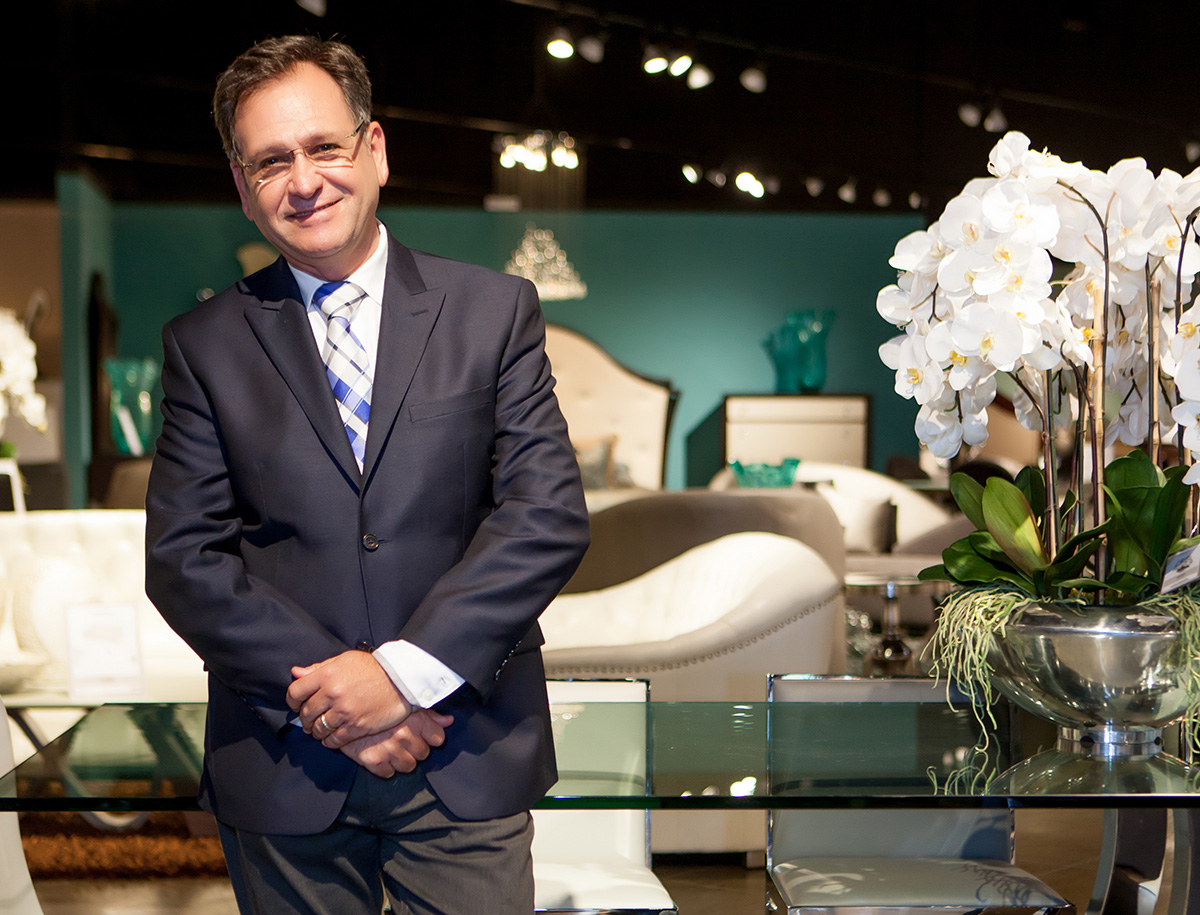 Rodolfo Remigio
El Dorado Furniture
2475 SW 8th St., Miami
305.642.4355
ElDoradoFurniture.com
Ever since he was a little boy, Rodolfo Remigio was always drawing and creating art projects. This skill translated well into his later years. "I spent 6 months living in Spain, where I was able to experience the beautiful architecture, culture and the art of a European country," says Remigio, who was born in Güira De Melena, a town in Havana, Cuba. Arriving in Miami in 1973, he completed his first two years in the architecture field before realizing that his true passion was for designing spaces, creating ambience and selecting colors. It was then that he completed a degree in interior design. In his almost 30 years with El Dorado Furniture, he considers himself privileged to have worked directly with the company's founder, Manuel Capó. Now, as the Director of the Design Department, he creates new concepts, selects merchandise and fabrics while traveling to different furniture shows around the world.
Design philosophy: "I like mixing styles and using different pieces to create a wonderful environment. They don't need to match, they just need to be placed in the correct spot. By using different textures, metals and precious stones, each individual element can become a conversation piece around your home."
Essential must-have: "It's important to create a flow between colors, quality, style and putting everything together with the right scale and essential accessories."
Trend predictions: "Mixing materials such as a glass top with a driftwood base table or leather mixed with different fabrics, textures and materials, will become even stronger in the future."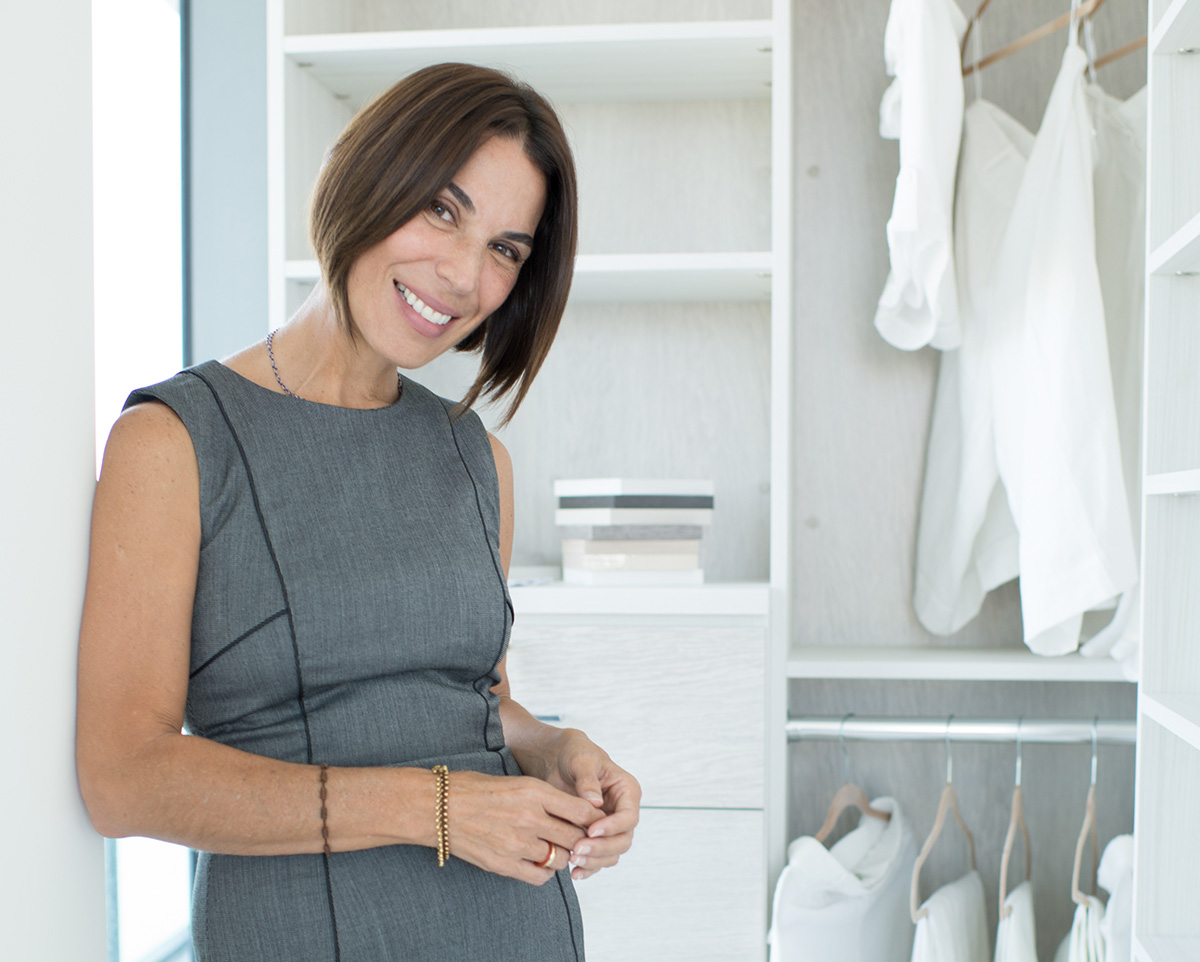 Andreina Boet
California Closets
900 Park Centre Blvd., Ste. 476
Miami Gardens
305.962.2212
CaliforniaClosets.com/Miami
Growing up, Andreina Boet was always interested in how a space can make a person feel. "One conversation that kept coming up was people telling me was how they would love to be organized, or how disorganized their kids or their spouses were," she says. "Believe it or not, I was once very disorganized, to the point where the day I told my mother that I was getting married she started saying that she didn't think it was a good idea, since she felt that I was going to be returned," she laughs. "I'm happy to say I wasn't." She went on to become an architect and interior designer and today helps clients make their daily routines better by designing functional and beautiful spaces for their homes so they can keep each thing in its place. "I help make their lives much easier," she says.
Design philosophy: "Form always follows function — an area in your home can be beautiful, but if the design doesn't work, then in might as well just be art."
Essential must-have: "Adjustable shelves can be a great space-saving storage solution. For example, if you only have a couple of shelves inside your closet for linens, store your flat sheet, fitted sheet and pillowcases in one pillowcase from the set. It will look good and organized and it will help keep items together."
Trend prediction: "Less is more and simple is sophisticated. Today's modern look is more about nice textures, new materials and getting rid of clutter."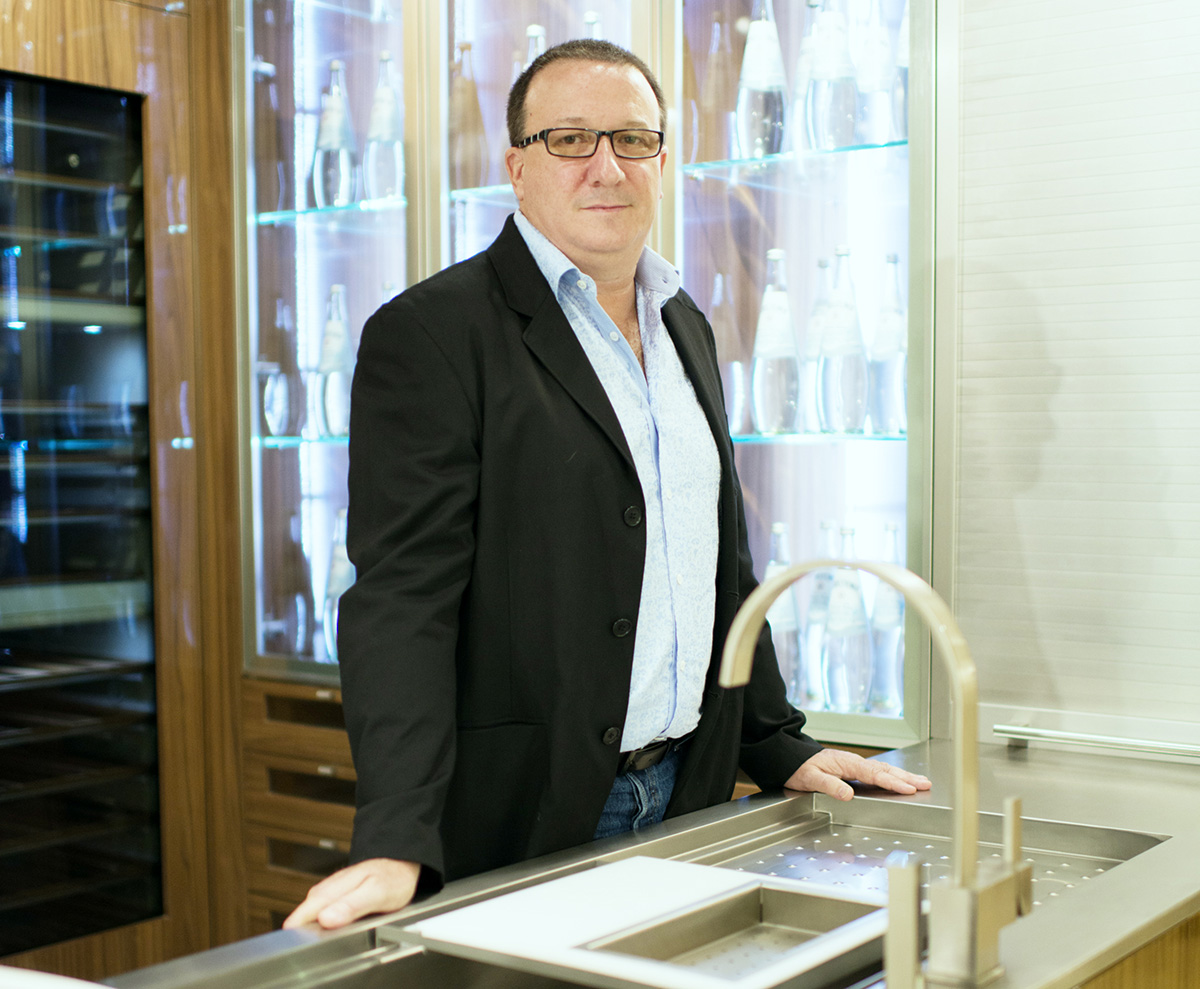 Carl Abernathy
Downsview Kitchens
Design Center Of The Americas
1855 Griffin Rd., B-212
Dania Beach
954.927.1100
DownsviewKitchens.com
Carl Abernathy pulls from all forms — nature, cultures, history and technology — for his innovative designs with Downsview Kitchens. "Having a degree in both Art and Interior Design is very helpful in my designing process," he says. "This is an amazing time to be in kitchen design with open-concept homes where the kitchen is now the focal point and the main living and entertaining space. It's exciting to bring in all of the latest technology, not only in terms of appliances, but also via new product materials and internal gadgets." Whenever he meets a new client, he automatically asks what style they have in mind, and sometimes the response is: Show me what you have to offer. "I smile and ask if they have hours to look at our very large range of door styles and finishes because it could take a while," he says.
Design philosophy: "The architectural style of the home or the interior of a condo is my starting point. Transitional styles are a perfect blend for those who can't decide or who are afraid to go too far in one direction toward traditional or ultra-modern."
Essential must-have: "Organized compartments for china, cutlery, cookware, small appliances and pantry storage. There are so many internal features available to make cooking and life in the kitchen pleasurable and not a chore."
Trend prediction: "There will be a continued use of technology to make designing and finish selections much easier. Computer programs will continue to be utilized to allow you to see exactly how your kitchen will look in a variety of options so you know you are making the right decision in the end."
Maite Granda
Interiors by Maite Granda
199 Ocean Lane Dr., Ste. 914
Key Biscayne
305.764.5569; 917.336.2925
MaiteGranda.com
"I have never thought of being anything else other than a designer," says Maite Granda. "My mother is my mentor. She loves to decorate and embellish her house. As a child, I would cut flowers from our backyard to make arrangements while cinnamon sticks were boiling on the stove to make the house smell good. She taught us to that everything has a place, and how important it is to be organized." Today, Interiors by Maite Granda specializes in turn-key service. "After moving around for years, I realized that this service is a must for people who are relocating, buying a second home, or those in their golden years who don't have the energy to go through a remodeling and design process," she says. "I enjoy helping clients accomplish all of that."
Design philosophy: "My design philosophy is that simplicity means elegance and it invites comfort into a home. These factors are very much appreciated in today's world."
Essential must-have: "In Florida, impact windows and doors are a must; everything else is relative. While some clients enjoy a home theater, others prefer a room to meditate or read a book."
Trend Prediction: "Color trends for 2016 will follow a similar tendency to this year, with lots of aquas, blues, pinks, salmon and neutrals."